With this Barcelona 3 Day Itinerary, you will see the very best of Barcelona and discover the many sights, and activities your entire family will enjoy.
Spending three days in Barcelona is the perfect amount of time to explore the city's many charms. From historic cathedrals and museums to delicious tapas and architectural wonders, there is something for everyone!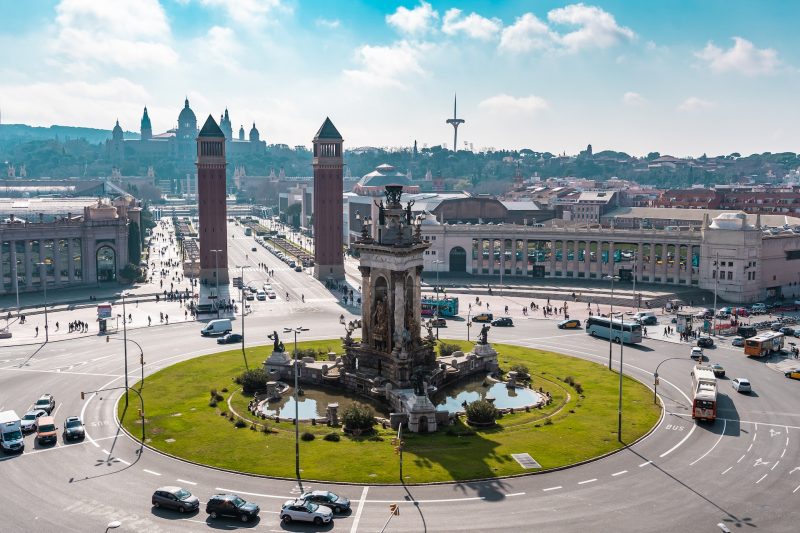 When planning your next trip with your family, it's important to plan carefully. You don't want to spend all of your time researching your options and end up having to choose between two or three amazing options.
If your travel dates fall during the peak season, from June through September, brace yourself for long queues and inflated accommodation costs. To ensure an unforgettable experience, we recommend securing your attraction tickets in advance, sparing you the agony of waiting in line. As you embark on your Barcelona adventure, we've provided essential links to make this process seamless.
Optimize Your Exploration
To enhance your exploration and minimize the need for extensive walking or reliance on public transport, we've thoughtfully categorized the city's attractions based on their proximity. This strategy will help you avoid the hassle of navigating the city's intricate metro system or retracing your steps.
Indulge in Barcelona's Culinary Delights
One of the true highlights of a Barcelona visit is the culinary experience. In fact, Meera and I found ourselves relishing our meals as much as we did exploring iconic landmarks like Casa Batlló and the Sagrada Familia. During our one-week sojourn in Barcelona, we had the pleasure of dining at numerous remarkable restaurants. In this Barcelona itinerary, we will guide you to our top dining choices.
It's crucial to be aware of the local dining customs in Barcelona, which differ from those in many other European cities. While some eateries offer breakfast until 12:30 pm, the lunchtime tradition usually spans from 1 to 3 pm. Surprisingly, several restaurants commence their dinner service at 7 pm, and it's perfectly customary to dine as late as 10 pm.
Meera and I swiftly adopted the routine of indulging in a leisurely lunch, followed by a brief respite at our hotel, and then embarking on afternoon explorations, culminating in a pleasantly late dinner. However, if you have only three days to savor Barcelona, you may need to forgo the siestas to make the most of your limited time in this vibrant city.
DAY 1 BARCELONA ITINERARY : Explore Antoni Gaudí's Marvels
Discover Casa Batlló – A Must-See in Barcelona
Unveil the beauty of Antoni Gaudí's architectural brilliance by beginning your day at Casa Batlló. This remarkable structure graces the lively Passeig de Gracia, one of Barcelona's most iconic streets.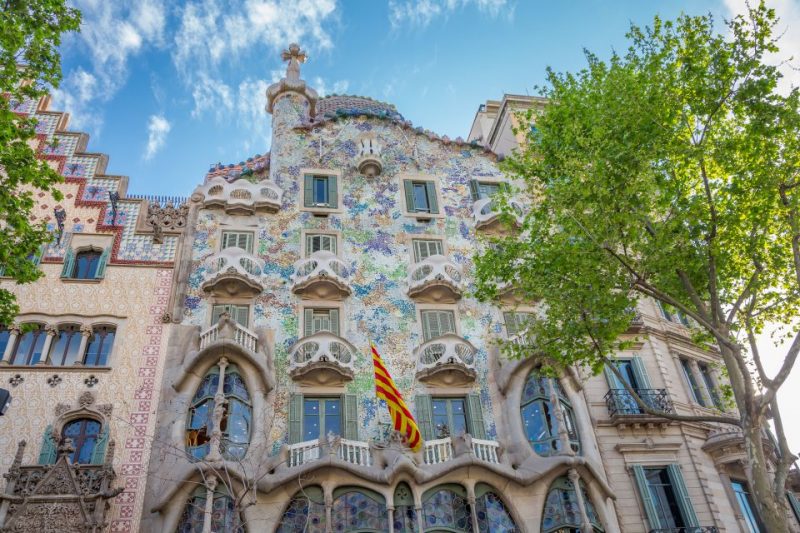 Casa Batllo Details:
Operating Hours: 9:00 am to 8:30 pm, with the last entry at 7:15 pm.
Ticket Cost: A standard ticket is priced at €29. Save €4 by purchasing your tickets online in advance. For a more exclusive experience, consider the "Be the First" ticket at €45, offering early access and a chance to capture crowd-free photos.
Website: For more information, visit the official website.
Getting There: Casa Batlló is conveniently located on Passeig de Gracia, with the nearest city terminal being Passeig de Gracia.
To make the most of your visit, be sure to acquire your tickets in advance and aim to arrive at 9 am. If you arrive promptly at the opening time, the Gold ticket is unnecessary, and you'll have about an hour to explore the wonders of Casa Batlló.
Casa Amatller – A Chocolate Lover's Paradise
Adjacent to Casa Batlló, you'll find Casa Amatller, another architectural gem in Barcelona. This extraordinary structure was specifically designed for Antoni Amatller, the renowned chocolatier. Inside Casa Amatller, a delightful store awaits, offering Amatller chocolate that is nothing short of heavenly. We recommend visiting the café and indulging in melted chocolate served with fresh bread. Don't forget to purchase some chocolate to savor later.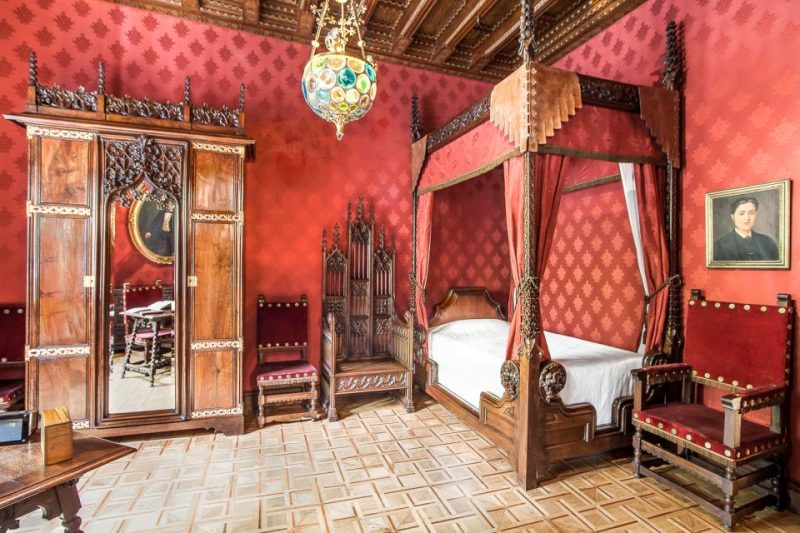 Casa Milà – La Pedrera's Timeless Grandeur
A short walk north of Casa Batlló along Passeig de Gracia, you'll encounter Casa Milà, also known as La Pedrera. This masterpiece was the final civil project envisioned by Antoni Gaudí and holds the prestigious UNESCO World Heritage Site status.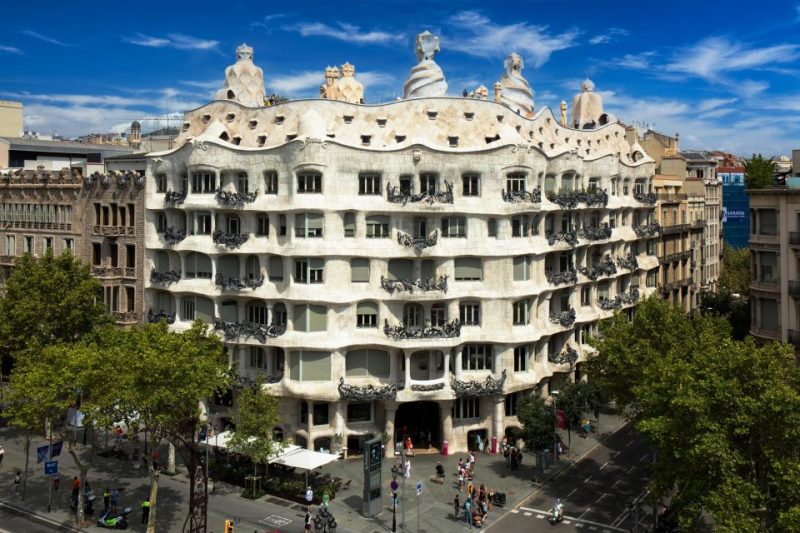 Casa Milà, while not as renowned as Casa Batlló, is an iconic symbol of Barcelona. Unlike Casa Batlló, there are no long lines to contend with. You can appreciate the architectural marvel from the exterior for free or choose to explore the interior by purchasing a ticket. The standard visit lasts between 1 to 1.5 hours.
Casa Milà Operating Hours:
Between March 1 and November 3: 9:00 am to 8:30 pm.
From November 4 to February 28: 9:00 am to 6:30 pm.
December 26 to January 3: Open until 8:30 pm.
Closed on Christmas Day.
There are multiple tour options to select from, with the base ticket priced at €25 when purchased online and €28 at the box office. To reach Casa Milà from Casa Batlló and Casa Amatller, simply take a pleasant three-block walk north along Passeig de Gracia.
Embark on this architectural adventure and witness Antoni Gaudí's genius as you explore these magnificent structures in the heart of Barcelona. Plan your visit today!
Lunch Time: Your Ultimate Food and Culture Guide
Are you ready for an unforgettable culinary and cultural journey in Barcelona? In this guide, we'll show you the best places to dine and explore in the vibrant heart of Catalonia.
Discover the Best Lunch Spots
1. Cerveseria Catalana – A Culinary Haven
If you're seeking an unforgettable lunch experience, look no further than Cerveseria Catalana. This dining establishment has captured the hearts of numerous visitors, including Tim and myself. While dinner reservations can come with a two-hour wait, lunchtime offers shorter lines. Located just a brief 5-minute stroll from Casa Milà, it's an accessible and convenient dining option.
2. El Nacional – A Tapas Extravaganza
El Nacional is another highly-rated tapas restaurant that promises a culinary delight. Situated on Passeig de Gracia, just two blocks south of Casa Batlló, it's within a 10-minute walk from Casa Milà. Alternatively, you can opt for a quicker journey by taking the metro from Angled to Passeig de Gracia.
Stroll Along Las Ramblas
When in Barcelona, strolling down Las Ramblas is a must. While it can be crowded and bustling with tourists, it's an essential experience. However, in my opinion, exploring the Gothic Quarter and taking a leisurely walk along Rambla de Catalunya offers an even more enchanting experience.
To get to Las Ramblas, you have two options. If you dined at Cerveseria Catalana, take a 20-minute walk down Rambla de Catalunya until you reach Las Ramblas. Alternatively, you can opt for a shorter stroll by taking the metro from Passeig de Gracia to Liceu, regardless of the restaurant you chose for lunch.
Uncover the Treasures of La Boqueria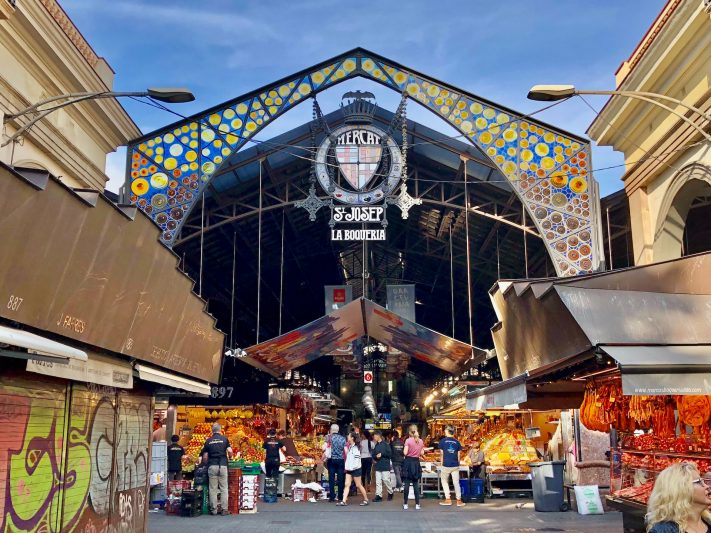 La Boqueria is a sprawling market located right on La Rambla. It's a fantastic place to shop for fresh fish, fruit, and juices. Additionally, there are delightful tapas restaurants you can explore. We recommend Pinotxo Bar and El Quim de la Boqueria if you're still feeling peckish.
The Gothic Quarter: Barcelona's Historical Gem
Spend your afternoon winding through the narrow, cobblestoned streets of the Gothic Quarter. This is a standout experience during your Barcelona adventure.
The Gothic Quarter is the historic center of Barcelona. Wandering through its labyrinth of narrow streets will transport you back in time. Explore the small shops and stop by quaint restaurants for tapas or cava.
During your visit, don't miss the opportunity to explore two remarkable churches in the area. The stunning Barcelona Basilica, located just north of the Gothic Quarter, boasts a rich history spanning the 13th to 15th centuries. Furthermore, the exquisite Santa Maria del Mar is another historical cathedral that is well worth a visit.
Indulge in a Memorable Dinner
As you explore the winding streets of the Gothic Quarter, you'll be spoiled for choice when it comes to dining options. Here are some of our favorites:
Plaça Reial – A Perfect Place to Relax Plaça Reial is a perfect spot to unwind and enjoy a pre-dinner beverage.
Bodega Biarritz – A Tapas Haven If you're in the mood for hearty tapas, Bodega Biarritz is a small, beloved eatery that serves rich meat and cheese dishes.
Ziryab Fusion Tapas Bar – A Culinary Fusion For a more exotic experience, Ziryab Fusion Tapas Bar offers a unique blend of Spanish and Middle Eastern flavors.
With this guide, you're all set to make the most of your Barcelona visit. From delightful lunch spots to historic gems and delicious dinner options, your journey through this incredible city is bound to be unforgettable. Enjoy your adventure in Barcelona!
DAY 2 BARCELONA ITINERARY
Unveiling the Wonders of Sagrada Familia
When it comes to architectural marvels, the Sagrada Familia in Barcelona stands in a league of its own. This Roman Catholic church, a masterpiece conceived by the visionary Antoni Gaudí, is a UNESCO World Heritage Site. Despite its ongoing construction, the Sagrada Familia is a testament to artistic brilliance and divine inspiration.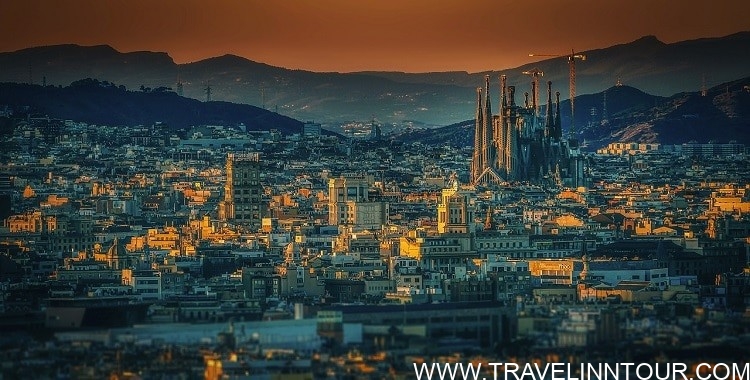 An Architectural Marvel
While opinions about the Sagrada Familia may differ, there's no denying that it's a truly unique and captivating landmark. The contrast between its exterior and interior is nothing short of astonishing. From the outside, it resembles a sandcastle slowly melting into the sea, an intricate blend of nature and architecture. On the inside, the church is a vibrant, enigmatic masterpiece, a testament to Gaudí's innovative genius.
Exploring Your Options
Sagrada Familia offers a variety of viewing options to cater to different interests and budgets. The standard ticket, priced at EUR26, grants you access to the church's interior without additional guidance. For a more immersive experience, visitors can choose from audio guides, guided tours, or combination packages that include a visit to the Gaudí House Museum or a tower climb, albeit at an additional cost.
Ascend to the Heavens
A visit to the Sagrada Familia wouldn't be complete without ascending one of its towers. You have two options: the Nativity Facade's tower or the Passion Facade's tower. If you're in search of sweeping cityscapes, opt for the Nativity tower. However, if you prefer views of the Mediterranean, the Passion tower is the choice for you. During our visit, we chose the Passion tower, though our view was partially obstructed by scaffolding, limiting our ability to fully appreciate the stunning vistas.
Visiting Information:
Hours: 9 am to 8 pm from April to September; reduced hours during the rest of the year
Cost: The base ticket price is EUR26, and currently, there's no option to purchase a ticket to climb the tower (but check the official website for updates). Tickets can only be bought online or via the Sagrada Familia app.
Website: Visit here for up-to-date hours and to purchase your tickets in advance.
Getting Here: The nearest metro stop is Sagrada Familia.
The Enchantment of Park Güell
Park Güell, another one of Gaudí's masterpieces, is a whimsical wonderland in Barcelona. The park boasts vibrant buildings that resemble gingerbread houses and a sinuous, tiled bench that mimics a serpent.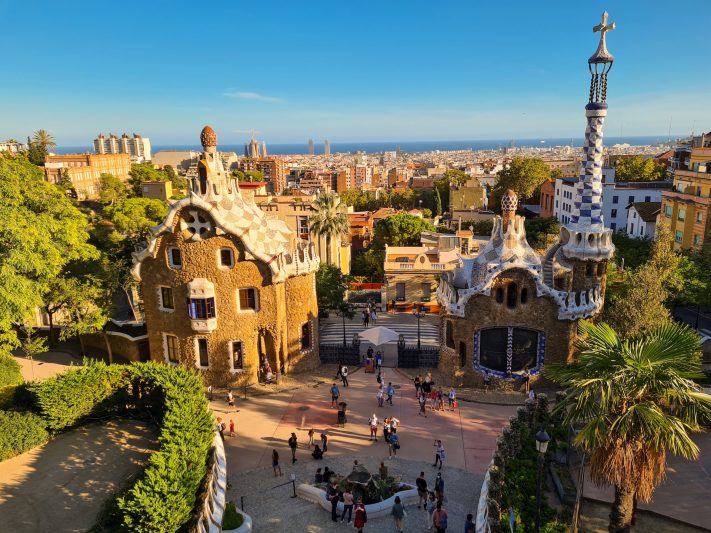 While Park Güell is undoubtedly one of Barcelona's most famous attractions, it can sometimes feel overcrowded. The sheer number of visitors can detract from the overall experience, but even so, it's a visit worth considering.
Like all Gaudí sites in Barcelona, it's essential to book your tickets in advance to avoid lengthy queues. Entrance is limited to 400 people every half-hour, and tickets can sell out early in the day.
Park Güell Information:
Hours: Typically open from 9:30 am to 8:30 pm, but hours may vary depending on the time of year. Refer to the official website for the most up-to-date hours.
Admission: While most areas of the park are free to access, there is an entrance fee for the "Monumental Zone," which includes notable attractions like the serpentine bench and the iconic view of the colorful houses. Online tickets for this area are priced at EUR14.50.
Getting Here: The nearest metro stations to Park Güell are Vallcarca, Lesseps, and Alfons X, all within a 15-minute walk. Alternatively, you can take a taxi to and from the park. If you prefer a guided tour, there's an option available that covers both Park Güell and the Sagrada Familia.
Delightful Dining Experiences in Barcelona
Sol Soler: A Culinary Gem
After exploring Park Güell, treat yourself to a delightful dining experience at Sol Soler, a beloved tapas restaurant in the charming Vila de Gracia neighborhood of Barcelona. Just a short taxi ride from the iconic park, this cozy eatery comes highly recommended by our visitors. Be sure to indulge in the mouthwatering carrot cake, a standout dish that will leave you in awe. It's a must-visit for foodies and those seeking an authentic taste of Barcelona.
Captivating Views at Mt. Tibidabo and Sagrat Cor
Tibidabo: A Serene Escape
Perched on a hill with panoramic views of Barcelona, Tibidabo is a compact amusement park, perfect for a leisurely break from city exploration. Families with children can opt for an all-day ticket or choose to pay individually for each ride.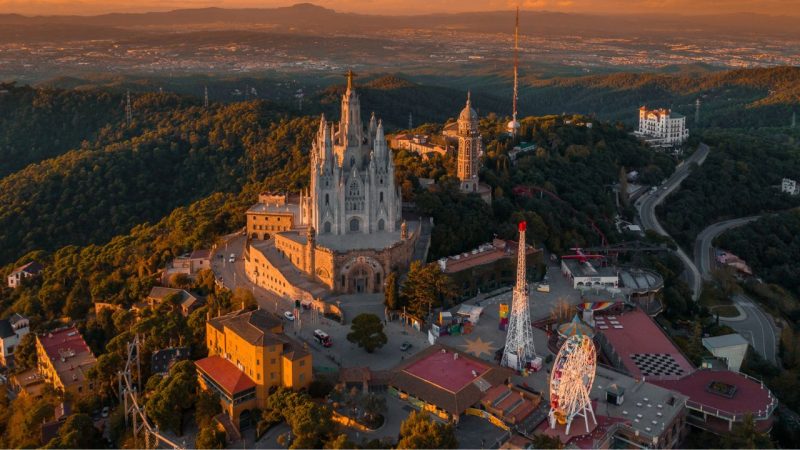 Sagrat Cor: A Spiritual Marvel
Sagrat Cor, also known as the Temple of Jesus' Sacred Heart, is a Catholic church located on Mount Tibidabo. Visible from almost anywhere in Barcelona, it crowns the summit of Mount Tibidabo. For an exceptional view of Barcelona, ascend the towers of Sagrat Cor.
These two attractions are conveniently situated in close proximity to each other.
To reach Tibidabo from Park Güell, you have several options. One is to take a 20-minute walk to the Tramvia Blau–Tibidabo stop and then catch the blue tram (Tramvia Blau) to the Tibidabo Funicular station. From there, ride the funicular up to Tibidabo. Alternatively, you can take a taxi directly from Park Güell or Sol Soler to the funicular station and then proceed to Tibidabo.
Savoring Barcelona's Stunning Sunsets
Watching the sunset from Tibidabo is a truly magical experience. Another popular spot is the Bunkers of Carmel, former military defenses turned into one of Barcelona's most sought-after sunset viewpoints.
Consider catching the sunset from Alaire Terrace, a rooftop bar located near Casa Batlló on Passeig de Gracia. This vantage point offers a breathtaking panorama of Casa Milà.
Culinary Delights for Dinner
After a day of exploration, you'll undoubtedly have worked up an appetite. Here are some fantastic dining options to consider:
Cerveseria Catalana
As mentioned on day 1 of this itinerary, Cerveseria Catalana is a highly regarded restaurant. Please note that they do not take reservations, so be prepared for a potential wait. Fortunately, it's within walking distance of Alaire Terrace.
Blavis
Blavis is an immensely popular restaurant, and reservations are often required weeks in advance due to high demand. Visitors flock to this establishment for its delectable cuisine, reasonable prices, and cozy ambiance. Located near Tibidabo, consider dining here after your visit and then heading to the Alaire Terrace rooftop bar for a nightcap.
DAY 3 BARCELONA ITINERARY
Are you ready to make the most of your final day in Barcelona? We're here to help you plan the perfect itinerary. Rather than providing you with a single schedule, we've crafted four distinct options for you to choose from. Each one can be comfortably completed within half a day, so feel free to select two that pique your interest – one for the morning, and another for the afternoon.
1. Montjuic Hill: Art, History, and Panoramic Views
If you have about 4 to 5 hours to spare, Montjuic Hill offers a fantastic opportunity to explore various museums, savor breathtaking vistas from an ancient castle, and witness the mesmerizing spectacle of the Magic Fountain. This is a dream come true for art and history enthusiasts.
Museu Nacional d'Art de Catalunya (MNAC)
The Museu Nacional d'Art de Catalunya (MNAC) stands as a premier institution dedicated to showcasing the rich artistic heritage of Catalonia, with a focus on 19th- and 20th-century art.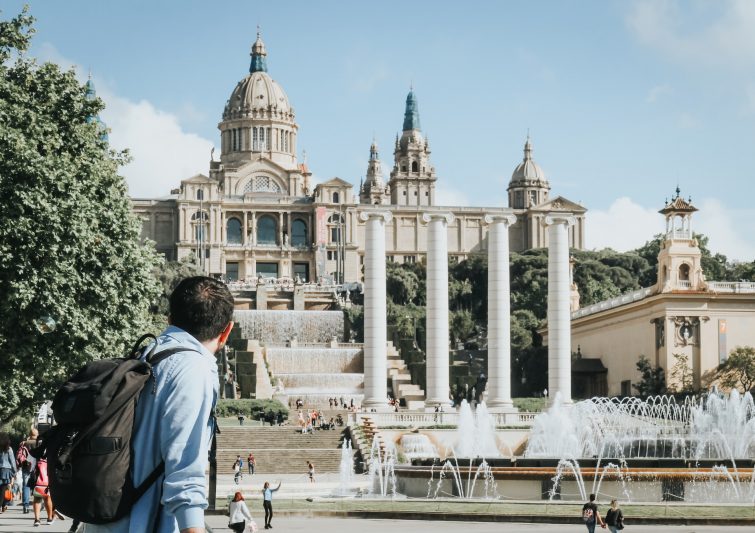 Joan Miró Foundation
For modern art aficionados, the Joan Miró Foundation is a must-visit. It features an impressive collection of artworks by Barcelona native Joan Miró.
Montjuic Castle
Once a fortification and correctional facility, Montjuic Castle has undergone a transformation into a government building and an elevated viewpoint offering breathtaking panoramas of Barcelona. Reach this historical gem by taking a cable car ride and enjoy a complete view of the city from every angle.
The Montjuic Magic Fountain
The Montjuic Magic Fountain presents a stunning display of vibrant colors, cascading water, and harmonious melodies on select evenings throughout the week, varying according to the season. To witness this enchanting fountain show, it's essential to be present towards the end of the day. Please refer to this link for the schedule.
2. Dive Deeper into the Gothic Quarter's Allure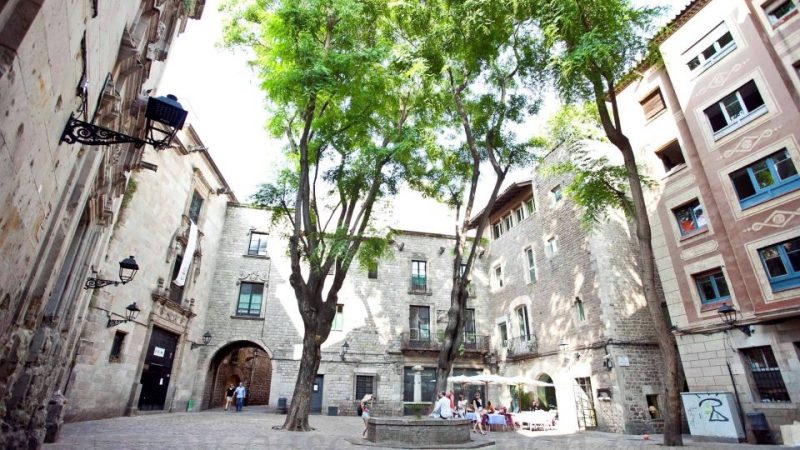 During our own Barcelona sojourn, we found ourselves captivated by the charm of the Gothic Quarter. Wandering through its labyrinthine streets and hidden corners unveiled new sights and experiences every time, even on our fourth visit.
Palau de la Musica Catalana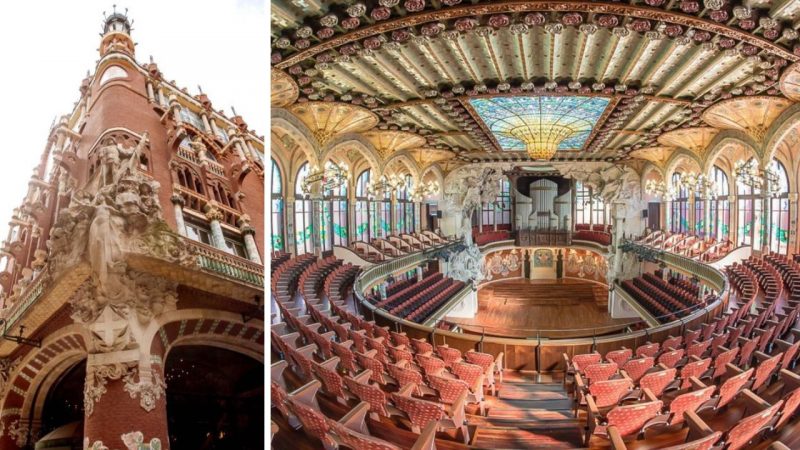 The Palau de la Musica Catalana is a breathtaking concert hall recognized as a UNESCO World Heritage Site. Its remarkable design is a prime example of the modernista style that was prevalent in the early 20th century. This architectural masterpiece, constructed between 1905 and 1908, invites visitors to explore its grandeur through guided tours or by attending musical performances.
Parc de la Ciutadella
For those seeking respite from the bustling city streets or a tranquil park setting, Parc de la Ciutadella is an excellent choice. This park is adorned with gravel paths winding through lush palm trees and exotic plants. While you're here, don't miss the magnificent Arc de Triomf, a monumental arch that served as the main entrance to the 1888 World's Fair.
Palau Güell
If you're a fan of Gaudí or simply in search of a unique perspective of Barcelona, a visit to Palau Güell, located adjacent to La Rambla in the Gothic Quarter, is a worthwhile excursion. Designed by the renowned architect for business magnate Eusebi Güell, this palace offers a captivating rooftop view of the city.
3. Camp Nou: A Football Lover's Paradise
For football enthusiasts, including Camp Nou in your itinerary is a must. Camp Nou, the largest stadium in Europe and the third largest in the world, serves as the home ground for FC Barcelona. Visitors have the option to embark on a stadium tour or attend a live match. For more information, visit this link.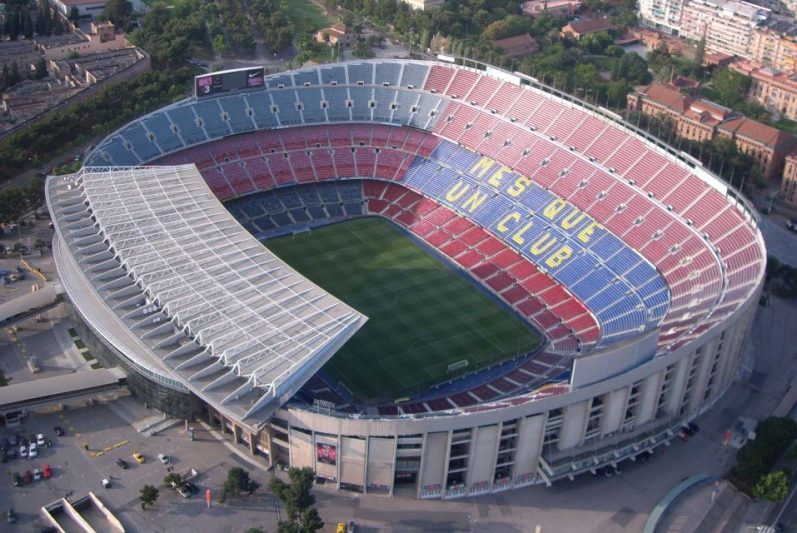 4. Seaside Serenity
Embrace the sun and enjoy a morning or afternoon on the beach, or stay all day if you prefer. Take advantage of the opportunity to engage in thrilling water sports such as windsurfing or kite surfing. With a multitude of restaurants lining the beach, satisfying your appetite and quenching your thirst will be a breeze.
Conclude Your Day with Culinary Delights
If you're keen on discovering another rooftop bar, you can relish the sunset from the 360° Balcony, which offers a panoramic view of Barcelona, including the iconic Tibidabo. Situated in the Hotel Barcelo Raval, the balcony is easily accessible by metro, with Liceu or Sant Antoni being the closest stations. After taking in the views, you can head to Restaurant Arume for dinner and enjoy their outstanding cocktail selection or dine at Cera 23, renowned for its delectable menu.
With More Time on Your Hands: Barcelona 3 Day Itinerary
If you have ample time in Barcelona, consider embarking on some fantastic day trips. There are several options, but here are two recommendations that are conveniently accessible by train:
1. Girona
Girona, situated in Catalonia, Spain, lies between Barcelona and Costa Brava. It's a picturesque destination with medieval walls, narrow winding streets, and one of the best-preserved Jewish Quarters in Europe. For Game of Thrones fans, Girona served as Braavos in seasons 5 and 6.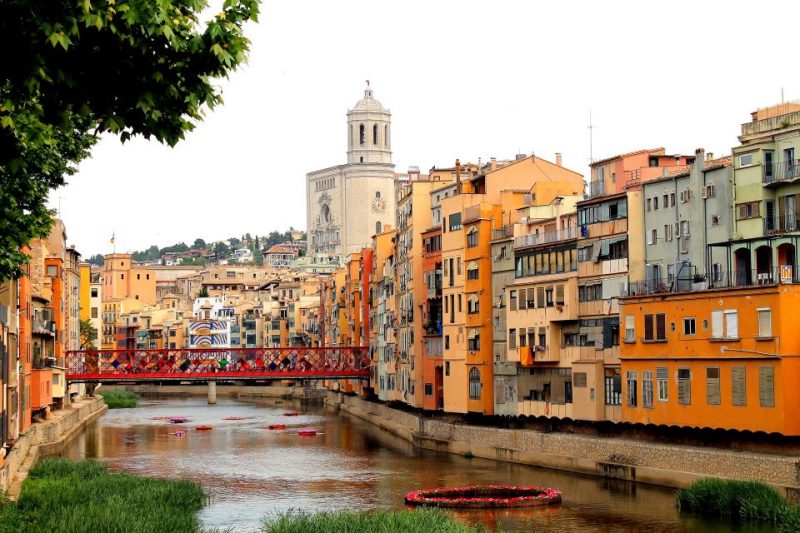 2. Montserrat
Montserrat, located in Catalonia, Spain, is an excellent choice for a day trip from Barcelona. Explore this rugged mountain range to revel in stunning vistas, visit the abbey, and take a refreshing break from the bustling city life of Barcelona. Engage in hiking activities, experience the cable cars and funiculars, and immerse yourself in the captivating Spanish countryside.
Navigating Barcelona with Ease: Transportation Options for Visitors
Barcelona is vast, and many attractions, such as Park Güell, the Sagrada Familia, and Tibidabo, are located far from the city center, making walking impractical.
Thankfully, Barcelona boasts an excellent public transportation network. By utilizing the metro, trams, and buses, you can reach virtually every destination on this Barcelona itinerary. Taxis are a more expensive but convenient option for reaching destinations like Park Güell, Tibidabo, and the Bunkers of Carmel.
Half Day Trips from Barcelona: Barcelona 3 Day Itinerary
While the heart of the city itself is a treasure trove of experiences, it's also the gateway to numerous captivating half-day trips that can elevate your visit to new heights. Here we'll guide you through some of the most remarkable half day trips from barcelona.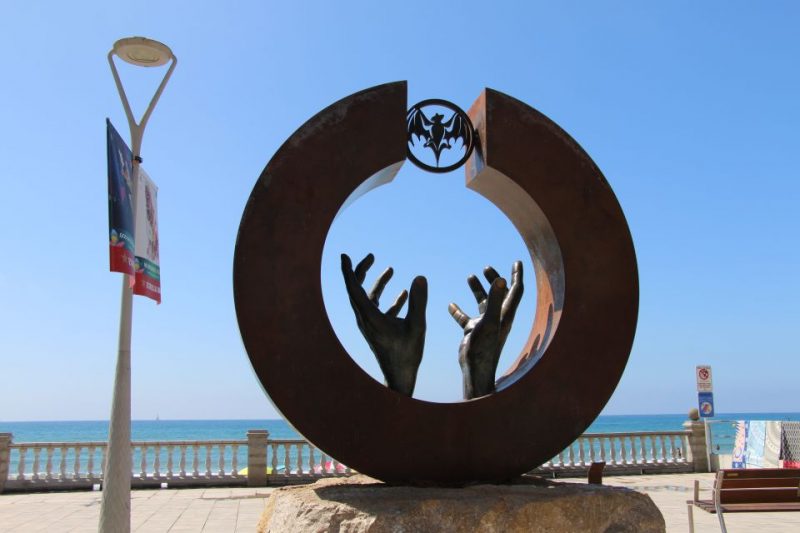 1. Sitges: The Coastal Charm
For those seeking sun and sea, Sitges is a mere 40-minute train ride away from Barcelona. This coastal town boasts beautiful beaches, a historic old town, and a lively nightlife. It's the perfect place to soak up some Mediterranean vibes.
2. Tarragona: Roman Treasures
Venture about an hour south of Barcelona, and you'll find Tarragona, a city steeped in Roman history. Its well-preserved amphitheater, aqueduct, and archaeological sites offer a captivating journey back in time.
3. Cava Wineries: Sip and Savor
Wine enthusiasts will find their paradise in the Penedès region, which is approximately an hour from Barcelona. Discover the world of Cava, a Spanish sparkling wine, by touring its famous wineries and savoring the finest bubbly.
4. Calella de Palafrugell: Coastal Serenity
If you're craving a tranquil escape, Calella de Palafrugell is your sanctuary. About an hour and a half from Barcelona, this charming coastal town offers pristine beaches and a relaxing atmosphere, making it perfect for a rejuvenating half-day trip.
5. Vic: Barcelona 3 Day Itinerary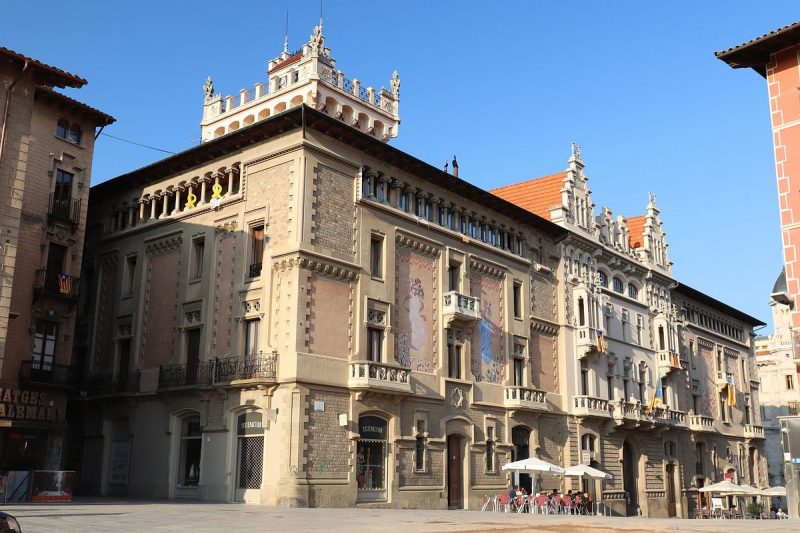 Approximately an hour away from Barcelona, Vic offers a delightful mix of history, culture, and gastronomy. Visit its bustling market square, indulge in local delicacies, and explore the city's medieval charm.
6. Sant Cugat del Vallès: A Glimpse of Catalan Life
For an authentic Catalan experience, take a short train ride to Sant Cugat del Vallès. The town's historic center, beautiful monastery, and peaceful parks provide an ideal setting for a tranquil half-day excursion.
7. Alella: Wine by the Sea
Less than half an hour from Barcelona, Alella is a hidden gem for wine aficionados. Explore the local vineyards, sample exquisite wines, and enjoy the serene coastal setting.
8. Terrassa: Industrial Heritage
Terrassa, just a 30-minute train journey from Barcelona, boasts a rich industrial heritage. Explore its textile museums, modernist architecture, and vibrant cultural scene for a unique half-day trip.
Conclusion: Barcelona 3 Day Itinerary
Barcelona is a city that has a wide range of activities and attractions suitable for the whole family. From visiting the renowned Sagrada Familia and Park Güell to trying out the delectable Catalan cuisine, there are plenty of options for everyone in this lively city. By following this 3 day itinerary, you can maximize your time in Barcelona and create lasting memories with your family. So, make sure to pack your bags, bring your camera, and prepare for an amazing family trip to Barcelona!