Abu Dhabi is a great place to visit and explore. Here are some of the best things to do in Abu Dhabi. Abu Dhabi was once considered a transit stopover for connecting flights. Nowadays, it is known as the cultural and cosmopolitan capital of the UAE.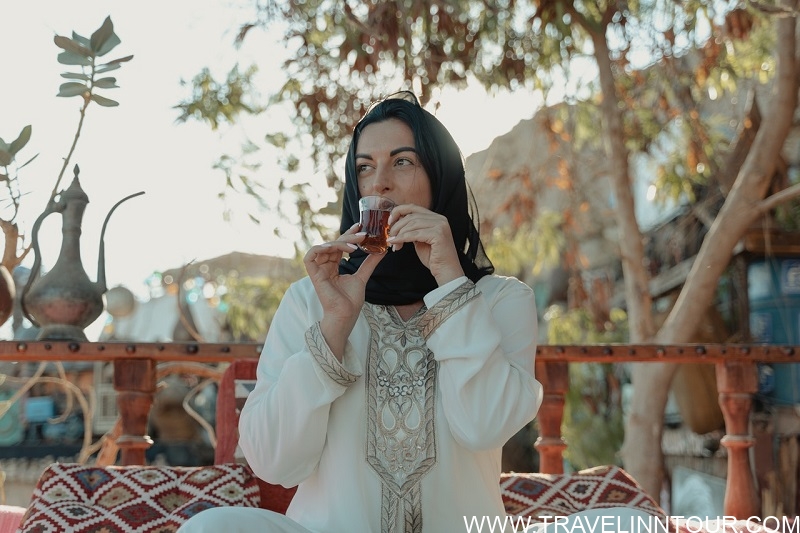 A mish-mash of experiences sprinkled across its land are thrilling, contrasting, and, in some cases, unique on this planet. There are lots of things to do in Abu Dhabi – the capital is a crossroads of sports, adventures, culture, historical attractions, and luxury lifestyle.
So where should you go and what should you see in Abu Dhabi? Here is a list of top things to do in Abu Dhabi for your reference.
About Abu Dhabi
The capital of the UAE, Abu Dhabi, is the largest emirate in the country. Set on the western shores of the UAE, Flanked by the Persian Gulf, the emirate is an island connected to the mainland of UAE. Most of the UAE's national and government buildings are located here, including the residence of the president. The city has a hot climate throughout the year because of its Middle Eastern location. During the summer months, temperatures soar tremendously and humidity is notoriously high. The emirate receives its fair share of rain and has a slightly humid climate, due to its proximity to the Persian Gulf. When it comes to leisure travel to Abu Dhabi, the best months are between October and April, when the weather is slightly cooler and pleasant for outdoor excursions.
Discover the Best Things to do in Abu Dhabi Today!
1: Marvel the Sheikh Zayed Grand Mosque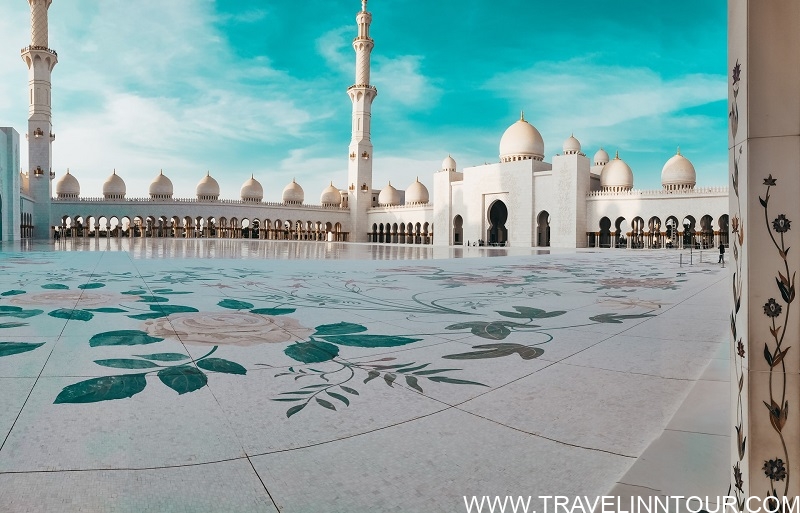 This grand white and gold mosque is an iconic landmark and is featured in all the Abu Dhabi tours. The Sheikh Zayed Mosque is the largest mosque in UAE and is a key place of worship for locals. It is totally worth it to take a small amount of time from your trip to marvel at this astonishing architecture. Sheikh Zayed Grand Mosque's grandeur speaks through its colossal marble floorings, white domes, gilded pillars, and minarets and its interior teeming with crystal chandeliers, grand carpets, and floral motifs. Visit the attraction at night, the scenic vista is quite impressive after dusk. 
2: Quench your thirst for speed at Ferrari World Abu Dhabi
On Yas Island, this amazing theme park combines speed, fun, and adrenaline. It's a great place for adventure lovers who want to experience the rush of adrenaline on some amazing rides, including Formula Rossa – the world's fastest rollercoaster. Ferrari World Abu Dhabi is the place to go to satiate your thirst for speed if you are a fan of automobiles. This is the first Ferrari theme park in the world that can only be found in Abu Dhabi.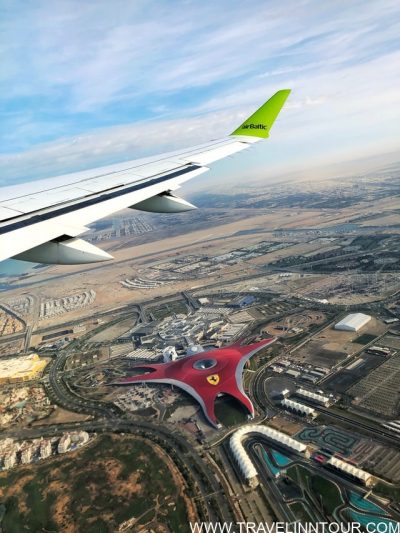 3: Explore the art and architecture at Louvre Abu Dhabi
A famous name in Paris, a beautiful European attraction – The Louvre Museum makes its first foray outside of France and moves to Abu Dhabi. This exquisite museum, the first Louvre Museum outside of Europe, features an outstanding facade, a dome with intricate mesh-like carvings, and a wonderful collection of art that provide an admiration of art, culture, and modernity. The play of light and shadow through the mesh-like design on the dome gives a feel of sun rays passing through a cluster of trees. As you admire world-renowned masterpieces from the Middle East and Europe, you will feel as if you are walking in the shadows and streams of sunlight. This stunning piece of modern architecture is worth a visit during an Abu Dhabi trip.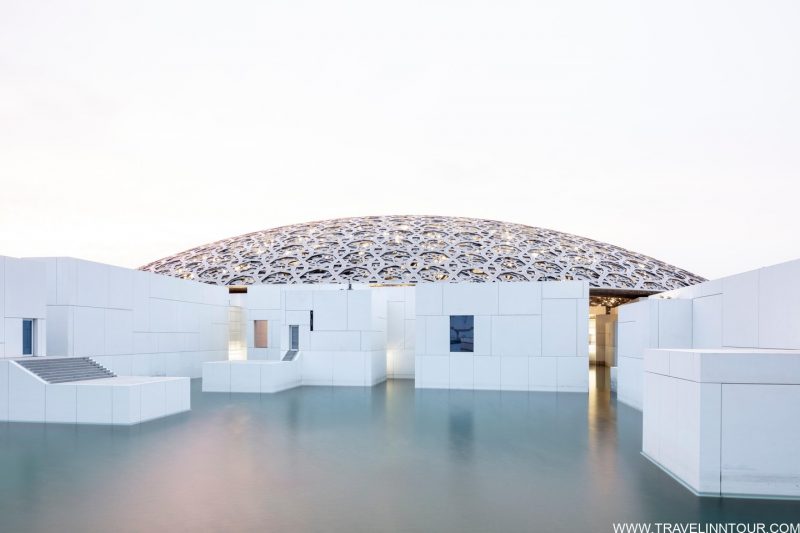 4: Escape the heat, splash, and chill in Yas Water World.
This is the best place to get respite from the desert heat and have some splashy water fun. Enjoy a relaxing day at Yas Island's expansive water theme park, one of the best in the UAE. There are more than 40 amazing rides and thrills to choose from, which range from mild adventures to adrenaline-fueled thrills.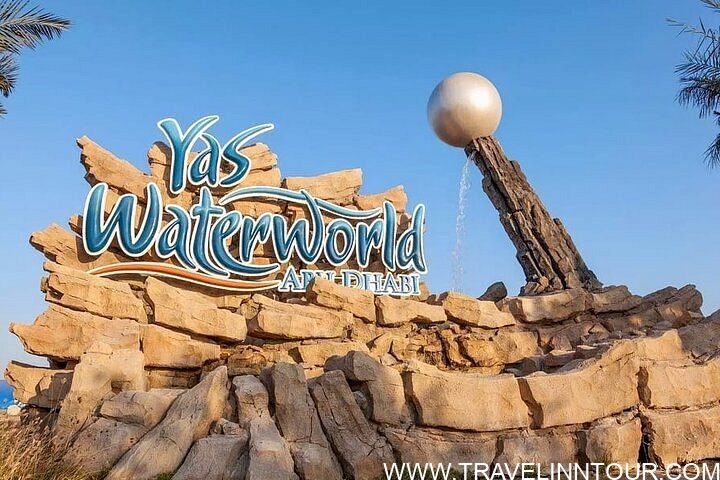 This Emirati-themed water park offers a space to simply have a great time splashing and plunging into vast shallow pools. Take advantage of the exhilarating slides, surf at the world's best wave pools, and float your worries away in a long lazy riverboat ride. If you are visiting with kids and toddlers, they can have their share of fun at the Children's Splash Playground.
5: Meet your favorite toons at Warner Bros Abu Dhabi
Warner Bros. World Abu Dhabi, the first of its kind themed park in the Middle East, has all your favorite Warner Bros. fantasy characters. This indoor park is divided into various theme lands namely the Warner Bros. Plaza, Dynamite Gulch, Cartoon Junction, Bedrock, Gotham City, and Metropolis.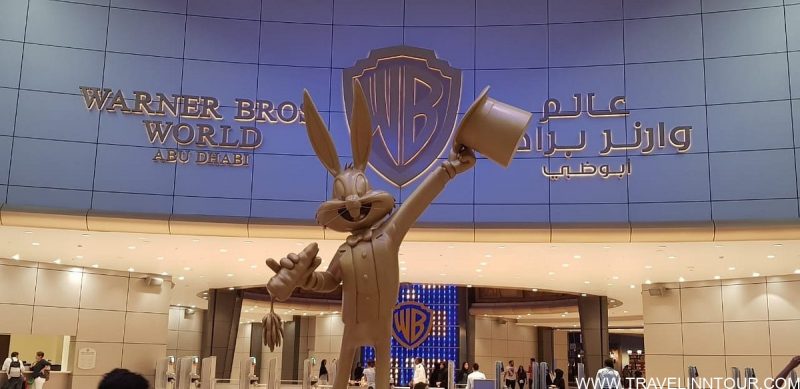 In total, they offer 29 rides and thrills along with diverse dining, shopping, and recreational experiences. The Warner Bros. entertainment world is infused with rides and entertainment revolving around the Justice League superheroes and your favorite Looney Toons and other childhood cartoon characters. The park is an ideal place to take the family on a fun day out and for friends to have a good time together. As an indoor theme park, the attraction is perfect for visiting all year round.
6: Shop till you drop at Marina Mall and Yas Mall
Did we mention the shopping experiences in Abu Dhabi? The abundance of options in Abu Dhabi may have you spinning in your shoes and tempted to go above and beyond your holiday budget for shopping. Yas Mall and Marina Mall are two massive shopping centers for the entire family. They offer an incredible shopping, dining, and entertainment experience for everyone.
Yas Mall is the second biggest mall in Abu Dhabi and harbors over 300 international labels and signature brand outlets, 20 screen cinema multiplex, and loads of amusement. Located along the coastline, the views are also something not to be missed as they are absolutely magnificent, especially after dusk.
Marina Mall is another stelling shopping spot that spans five floors and consists of over 400 stores catering to all your fashion, beauty, electronics, and home furnishings need. It is home to world-class brand labels like Tiffany and Co., Burberry, and many others. Marina Mall even has the capital's biggest Carrefour market. For that perfect retail therapy, Yas Mall and Marina Mall are the finest choices on your Abu Dhabi trip.
7: Feel the calm at Liwa Oasis
At Liwa Oasis, you can witness one of the largest palm tree plantations in the Middle East. There are dunes and palm trees scattered across this vast desert covering 650,000 square kilometers in total. Located on the southern border, Liwa Oasis was the place where the first native settlements of the Bani Yas tribe were found.
The region's rich underground freshwater resources act as the source of irrigation of date and palm trees. You will never forget the serene and contrast sceneries of lush date palms and rolling sand dunes in the Empty Quarter. But that's not all! You can even encounter black camels, enjoy a desert safari tour and visit Moreed Dune and Dhafeer fort.
8: Visit the Heritage Village
If you are a culture enthusiast, then you will love to visit the Heritage Village. It is a living museum that recreates the traditional village of the desert nomads. It's located in a pretty beach area of the city, which is a pleasant place to wander after a visit.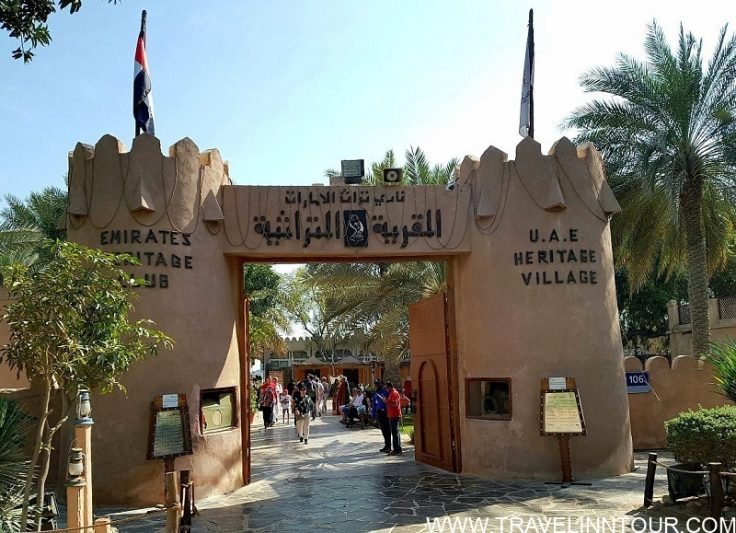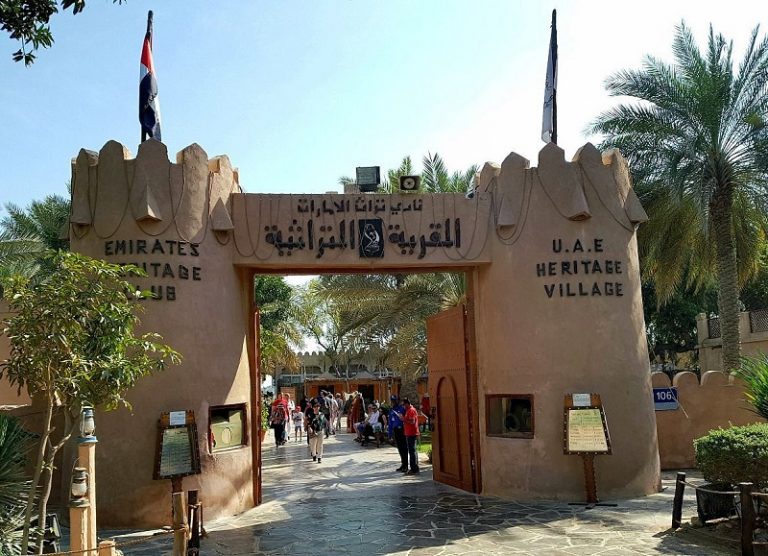 You can see the traditional Arabian tents, Bedouin-style housing, and the traditional water wells. It is a great place to experience the life of the locals of the region.
If you love to have a look at the traditional Arab architecture, then you should visit the Heritage Village.
There are many interesting museums in Abu Dhabi. You can visit the Museum of Islamic Art, the National Museum, the Zayed Center for Heritage, the Saadiyat Island, and the Louvre Abu Dhabi.
9: Visit Qasr Al-Hosn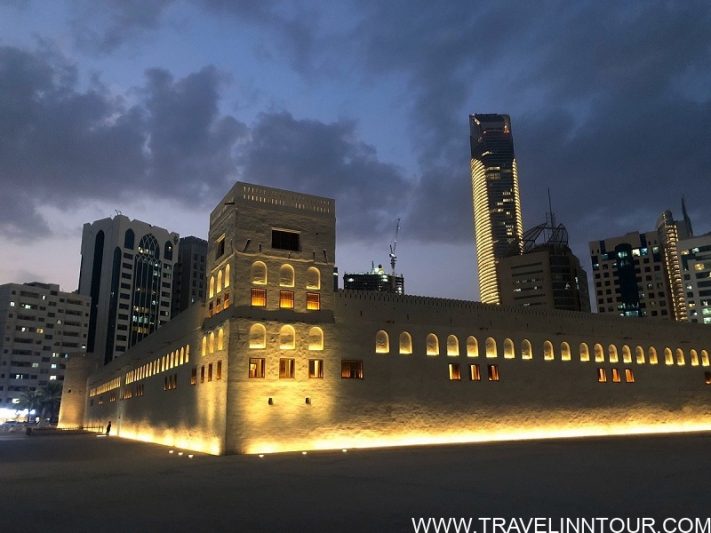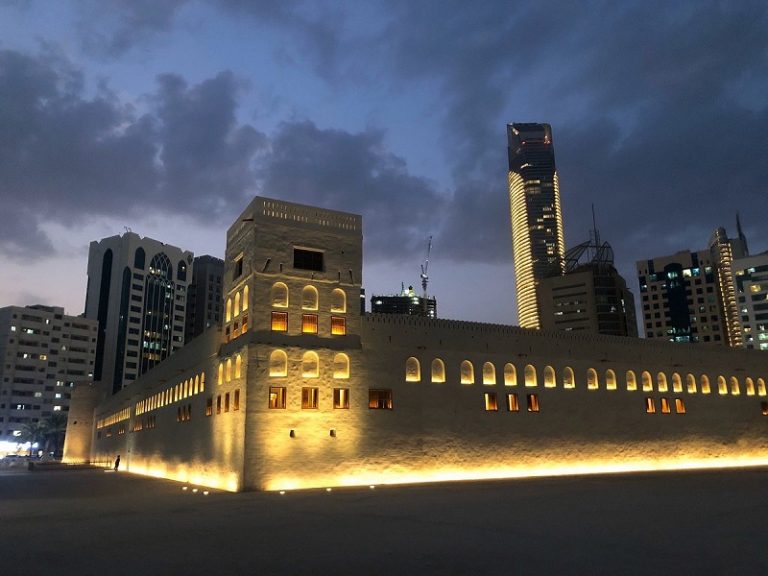 The Qasr Al-Hosn is a fort located in Abu Dhabi. The fort was built in the 18th century and served as the residence of the ruling family of Abu Dhabi. In 2008, the fort underwent a major renovation and is now open to the public. The fort is located on Hamdan bin Mohammed Street, Abu Dhabi.
The fort was built using coral and limestone, and its walls are thick and strong. The fort has two main entrances, one on the north side and one on the south side.
10: Enjoy the Desert Safari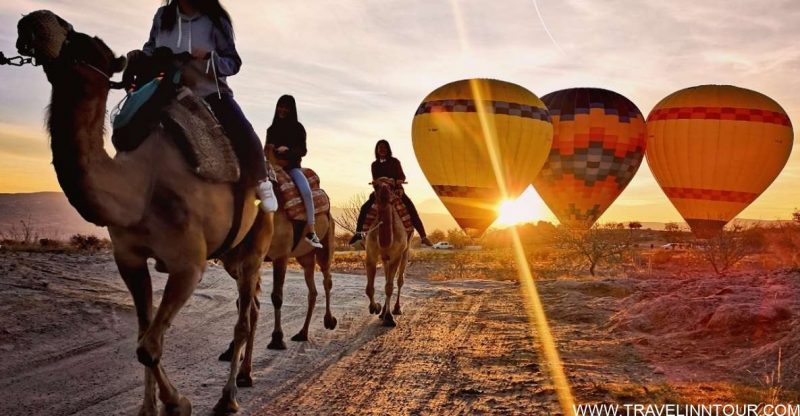 Another amazing thing that you can enjoy in Abu Dhabi is the desert safari. You can drive through the sand dunes and the wild animals, and you will see different places. You can enjoy it by a private driver or by yourself. 
You can also ride on camels during your stay in Abu Dhabi. It's an experience you shouldn't miss out on. You can take pictures of the camels, and you can even play with them. They are very friendly.
Conclusion
Don't let Dubai be the only attraction on your UAE trip. Enjoy a tour of Abu Dhabi, the capital emirate of the UAE, where you will find an assortment of mind-blowing experiences that suit all types of visitors. If you are looking for culture, adventure, or luxury, Abu Dhabi has it all, without the overwhelming crowds you would encounter in Dubai. Be sure to stop by Abu Dhabi on your next UAE vacation.
Save It On Pinterest