Known for its stunning landscapes, wild beauty, and violent volcanic past, Iceland is a paradise for photographers, adventure seekers, and nature lovers. Tectonic and glacial activity has sculpted its landscape so much that this island country is also called the land of fire and ice.
You can bask in its soothing hot springs, go skiing or driving, enjoy fishing, hiking on exotic paths, or revel in its otherworldly beauty. Steeped in rich history and a strong affinity for the sea, Iceland is a haven for history lovers and those interested in ocean lore. 
Our Iceland guide will explore the seven different geographical regions this country is divided into to give you comprehensive coverage. Each of these regions differs a bit when it comes to the culture and landscape. However, they are all uniquely Icelandic in their own way.
1. Reykjavík
The capital city of Iceland, Reykjavík, is the natural gateway to your Iceland vacation. This beautiful city gives you a heady mix of both cosmopolitan and small-town vibes. In addition, it forms the center of Iceland's culture and arts.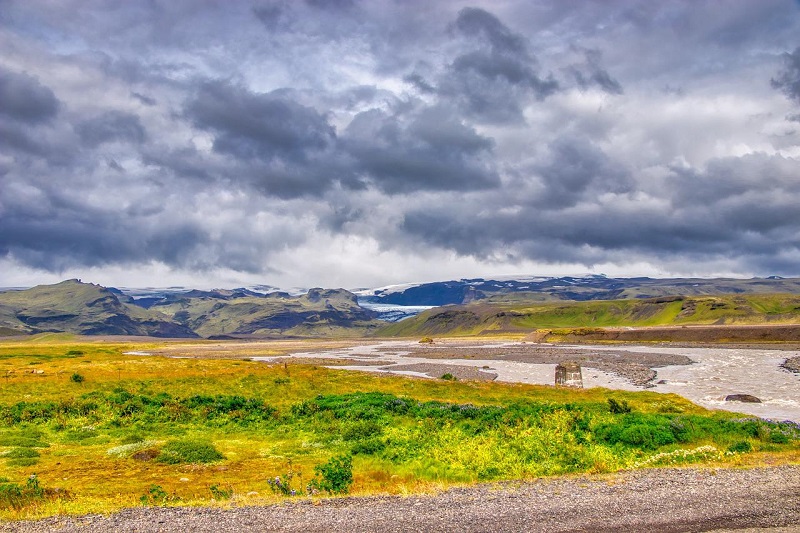 Reykjavík is chock full of old and new monuments, galleries, museums, theatres, and cafes. People throng this city's superb restaurants during sundown to savor delicacies made of local ingredients like game meat, lamb, or seafood.
On its own, Reykjavík has plenty of natural wonders close by. You can also use the city as a base for your Iceland vacation for day trips to surrounding volcanoes, mountains, glaciers, and hot springs. In addition, you can indulge in activities like horseback riding, glacier climbing, river rafting, caving, whale watching, and more. 
2. Reykjanes Peninsula
Replete with natural marvels, the whole of Reykjanes is a UNESCO Global Geopark. A treeless lunar landscape greets you with vast lava fields covered with grey-green moss blankets as soon as you exit the Keflavik International Airport. Once there, you'll quickly realize why the moniker "land of fire and ice" is apt for Iceland.
The Reykjanes' otherworldly landscape is home to numerous volcanic craters, caves, lava fields, and hot springs. Dotted with numerous lighthouses, this peninsula has a variety of restaurants, monuments, museums showcasing the Viking life, Icelandic pop and rock music, and local festivals.
Along with many enjoyable hiking paths, Reykjanes is home to the Blue Lagoon- voted one of 25 wonders of the earth by National Geographic. Here you can recharge your body and soul in the warm geothermal seawater while imbibing the considerable natural beauty of the place.
3. West Island
One of the most geologically diverse places in Iceland, the West Island has a bit of all that Iceland offers. Blessed with a variety of plants and wildlife, its landscape is filled with majestic waterfalls, volcanoes, fjords, valleys, glaciers, and craters. Here, you can go on excellent hikes around Akranes and Hvalfjörður, visit Glymur, the highest waterfall in Iceland, and Snæfellsjökull National Park.
The West Island will be of particular interest to the history buffs. The nature in these parts is intricately linked to the people. So everywhere you turn, you'll find a slice of history. Besides, the magical landscape has inspired a host of poets and writers.
Jules Verne had Snæfellsjökull as a setting for his Journey to the Center of the Earth. The best part of this beautiful place is that all the attractions are close by. So you can explore the West Island at your own pace all year round!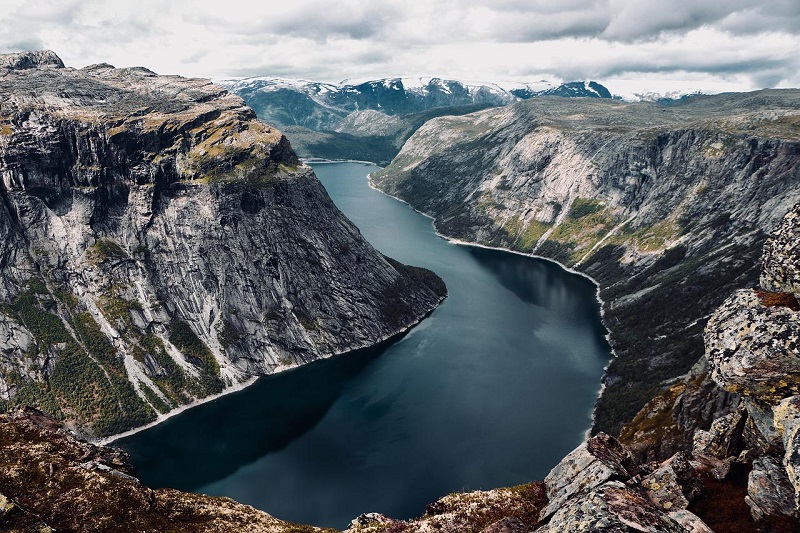 4. South Island
From thundering waterfalls to stunning glaciers, the South Island has it all. This area of Iceland is made more popular due to the Golden Circle route that connects Þingvellir, Gullfoss, and Geysir. In the east, you have Skógafoss Waterfall, Jökulsárlón Glacial Lagoon, Vatnajökull Glacier, and many more wonders of nature.
Steeped in history and culture, the South Island has several museums. For the adventurous, there are numerous camping sites with stunning views and exciting glacier hiking routes. It is the hub of the country's agriculture, and the coastline provides bountiful fish. As a result, the restaurants here offer the choicest Icelandic cuisine. There have Steinmyrarvotn lakes with several interlinking streams. They are the best spot for fishing but have a very depth and length. Using the best crankbait reel can reach the lures to a suitable depth faster and easier.
5. The Westfjords
Situated in the north-western corner of Iceland, the Westfjords is a sparsely inhabited peninsula that is home to the Arctic fox and a variety of birds. This part of Iceland is perfect for the bird lover and someone who wants to escape the crowd. Látrabjarg, a bird cliff in the western part of the Westfjords, has an unbelievable bird density.
For those days when you crave some human company, you can spend some time in the more populated areas of the Westfjords. The culture here is firmly moored to the sea. This is evident in the local cuisine and folklore. The museums here are dedicated to sorcery, witchcraft, and the mythical sea monsters.
6. North Iceland
This part of Iceland is a land of contrasts. From the long valleys and peninsulas interspersed with mountains to lava fields and smooth hills carved out by rivers, it has it all! Some areas have lush vegetation, and some, devoid of any. As you near the Arctic circle, you can glimpse the awe-inspiring midnight sun.
The Dettifoss waterfall, the most powerful cascade in Europe, can be found in the Vatnajökull National Park. Lake Mývatn and the wetlands around have a stunning array of waterbirds and rock formations.
Akureyri and Eyjafjörður are rich in culture and have late-nineteenth-century wooden houses. Most of the towns in this part of Iceland are dedicated to marine life. You can visit the Húsavík Whale Museum and the Seal Center in Hvammstangi. In the summer, you can go golfing at midnight and witness the Arctic Open.
7. East Iceland
You have so much to explore in East Iceland. It is home to Iceland's biggest rhyolite formations. Your eyes will be treated to impressive magma chambers filled with colorful mineral deposits here. East Iceland is also the creative hub of Iceland. In summer, artists and young people from around Iceland and abroad take part in various music and art festivals.
The well-mapped uninhabited interior of this region provides plenty of hiking and riding possibilities. In the winter, people flock here for different winter sports. Europe's largest glacier, the Vatnajökull Glacier, can be found in the southeastern part of this region.
To wind off
Most areas can be covered from Reykjavik as a base as Iceland is a small country. But as you can see above, each region in Iceland is worth at least a few days visit for a photography buff. All the regions offer a good mix of culture, adventure, and stunning landscapes. You'll do full justice to what Iceland has to offer only if you explore each region thoroughly and at your own pace.