Iceland, a land of awe-inspiring beauty and dramatic landscapes, has become a popular destination for travelers seeking unforgettable experiences. From its vibrant capital, Reykjavík, to the remote and rugged regions of the Westfjords and North Iceland, this article will guide you through the most stunning landscapes that Iceland has to offer. Whether you're an adventure enthusiast or a nature lover, Iceland promises to leave you mesmerized with its diverse and breathtaking scenery.
1. Reykjavík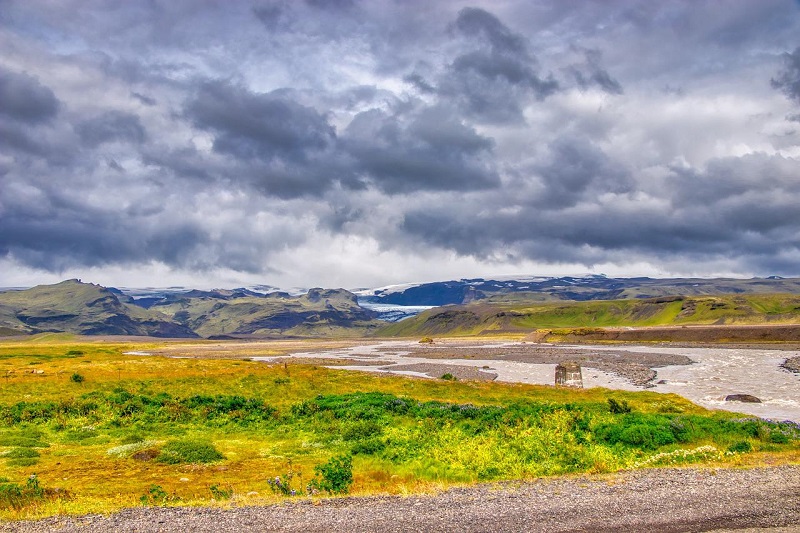 Reykjavík, the northernmost capital city in the world, is a vibrant hub where modernity meets nature. With its colorful buildings, lively street art, and thriving culinary scene, the city offers a unique blend of culture and urban charm. A visit to the Hallgrímskirkja church, standing tall and majestic, rewards visitors with panoramic views of the city and the surrounding mountains. Reykjavík's close proximity to the sea and nearby geothermal hot springs add to its allure, providing opportunities for relaxing soaks and boat tours.
2. Reykjanes Peninsula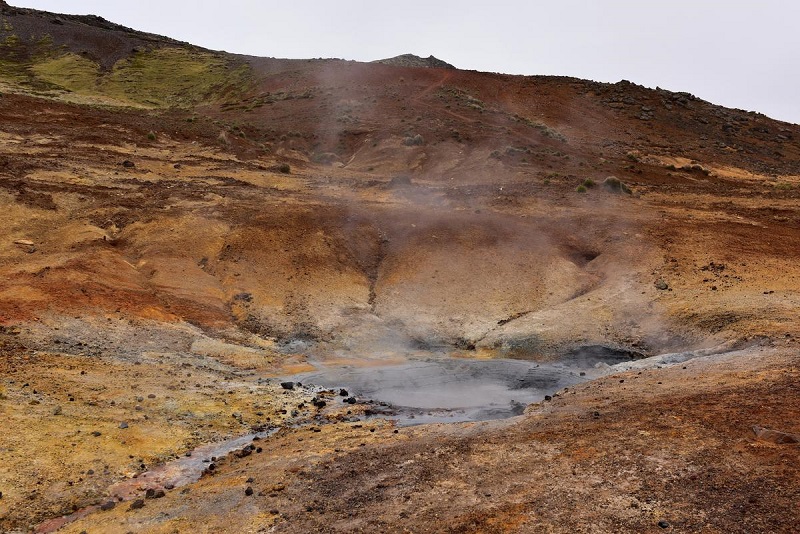 The Reykjanes Peninsula is a geological wonderland, located in southwestern Iceland. This area is known for its otherworldly landscapes, featuring hot springs, volcanic craters, and rugged coastlines. One of the must-visit attractions is the Blue Lagoon, a geothermal spa with milky blue waters surrounded by black lava fields. Exploring the Bridge Between Continents, a symbolic footbridge connecting the Eurasian and North American tectonic plates is a fascinating experience that highlights Iceland's unique geological setting.
3. West Island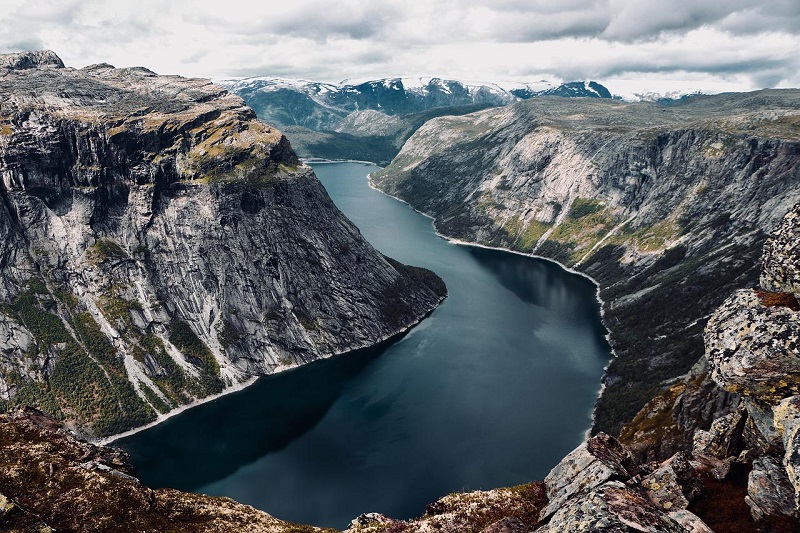 The West Island, or Vesturland, is an untouched paradise that showcases the raw beauty of Iceland. Home to the iconic Snæfellsjökull National Park, the region boasts a magnificent glacier-capped volcano. The mystical Snæfellsjökull volcano is believed to be one of Earth's seven energy centers and inspired Jules Verne's famous novel, "Journey to the Center of the Earth." The West Island also offers abundant wildlife and bird-watching opportunities, making it a haven for nature enthusiasts.
4. South Island
The South Island, or Suðurland, is a photographer's dream with its diverse landscapes and natural wonders. The mesmerizing Seljalandsfoss waterfall allows visitors to walk behind the cascading water curtain, creating a surreal and magical experience. Nearby, the black sand beaches of Reynisfjara offer striking views of basalt columns and sea stacks, adding an air of mystery to the surroundings. Additionally, the majestic Vatnajökull Glacier, Europe's largest glacier, is an awe-inspiring sight and a hotspot for glacier hiking and ice cave exploration.
When it comes to fishing havens, few places can rival the allure of Steinmyrarvotn lakes and their intricate network of interlinking streams. Nestled amidst breathtaking landscapes, these lakes are not only the best spots for fishing enthusiasts but also hold a captivating mystery within their extreme depth and dimension.
In this realm of hidden wonders, having the best crankbait reel is your key to success. With its precision engineering and cutting-edge design, this remarkable fishing gear becomes your ally, propelling your lures to the desired depth with unparalleled ease.
5. The Westfjords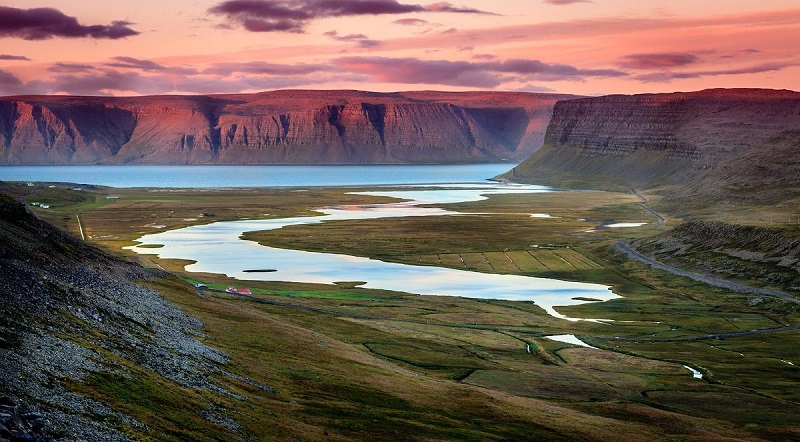 For the adventurous traveler seeking off-the-beaten-path experiences, the Westfjords are a remote and rugged region that remains largely untouched by mass tourism. The dramatic fjords, steep cliffs, and secluded villages make this area an outdoor enthusiast's paradise. Hiking trails with breathtaking views, birdwatching, and opportunities to spot seals and whales along the coast make the Westfjords a nature lover's haven.
6. North Iceland
North Iceland, or Norðurland, boasts a diverse array of landscapes, including geothermal areas, waterfalls, and volcanic craters. The geothermal area of Mývatn is a geologist's playground, with bubbling mud pools, fumaroles, and unique lava formations. Nearby, Dettifoss, Europe's most powerful waterfall, captivates visitors with its thundering cascade. For a touch of magic, the region's Husavik town is renowned as one of the best places in the world for whale watching, offering encounters with majestic humpback whales and other marine life.
7. East Iceland
The tranquil and remote East Iceland is a hidden gem, ideal for those seeking solitude amidst stunning scenery. The region's fjords and towering mountains offer incredible hiking opportunities, rewarding explorers with panoramic vistas of this unspoiled land. One of the must-visit spots is Seyðisfjörður, a picturesque town nestled in a deep fjord, known for its colorful wooden houses, artistic community, and serene atmosphere.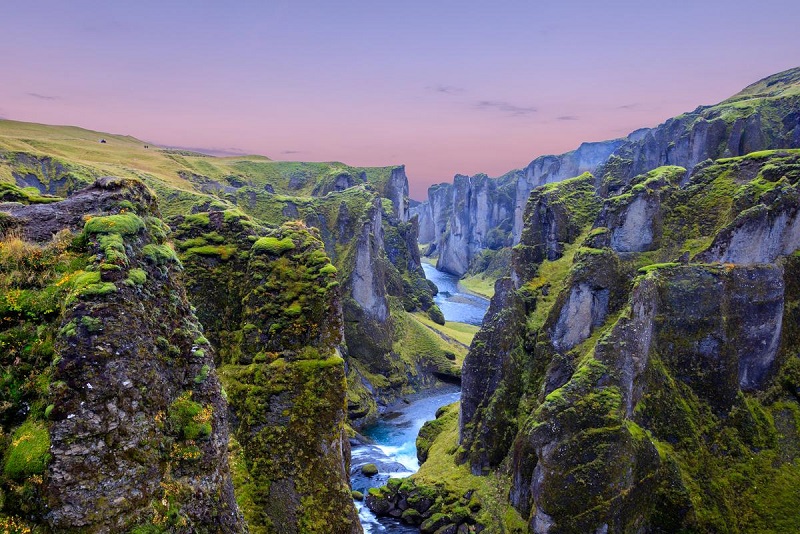 Conclusion
Iceland, a land of mesmerizing beauty, is a destination that promises adventure, serenity, and a deep connection with nature. From the bustling streets of Reykjavík to the serene fjords of East Iceland, each region offers its unique charm and unforgettable experiences. Whether you're captivated by the raw power of waterfalls, the tranquility of geothermal hot springs, or the thrill of spotting whales in their natural habitat, Iceland has it all.
FAQs
What is the best time to visit Iceland?
The best time to visit Iceland is during the summer months, from June to August, when the weather is relatively mild, and the days are longer, allowing for more exploration.
Do I need a visa to visit Iceland?
If you are a citizen of the European Union or the Schengen Area, you do not need a visa to visit Iceland. However, travelers from other countries should check the visa requirements before planning their trip.
Are the Northern Lights visible in Iceland?
Yes, the Northern Lights, also known as the Aurora Borealis, can be seen in Iceland during the winter months, especially in the northern and eastern parts of the country.
Can I rent a car to explore Iceland?
Yes, renting a car is a popular way to explore Iceland, especially if you want to venture off the beaten path and explore remote areas.
What should I pack for a trip to Iceland?
It is essential to pack warm and waterproof clothing, sturdy hiking boots, and layers to prepare for the unpredictable Icelandic weather. Don't forget your camera to capture the stunning landscapes!