Welcome to the captivating city of Lisbon, where history, culture, and beauty intertwine to create an unforgettable travel experience. The best way to see its secrets and stories is to walk its streets with a guide. You can choose a walking tour that suits your interests: architecture, art, food or nightlife. Here are some of the best walking tours in Lisbon that will show you why this city is so amazing.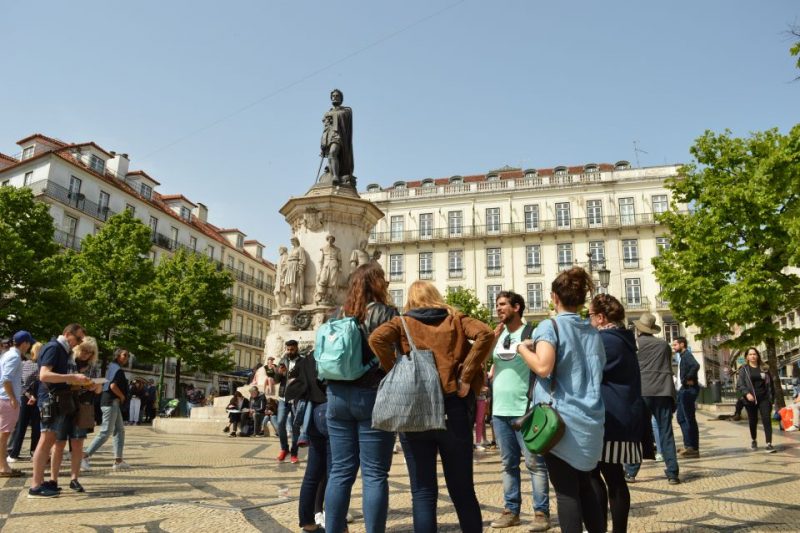 Why Choose Lisbon for Walking Tours
The capital of Portugal, Lisbon, has an incredible mix of old world charm and modern energy. By choosing Lisbon for your walking tours, you'll have the opportunity to stroll through historic neighborhoods, indulge in local delicacies, and soak in the breathtaking views from Lisbon's numerous miradouros (viewpoints).
The Best Walking Tours in Lisbon for Foodies, Art Lovers and Night Owls
Exploring Lisbon's Historic Neighborhoods
Alfama: A Glimpse into Lisbon's Past
In the heart of Lisbon lies Alfama, a labyrinth of narrow streets, steep alleys, and traditional houses adorned with azulejos (hand-painted tiles). As you wander through Alfama, you'll discover medieval churches, hidden squares, and the iconic São Jorge Castle perched atop the hill, offering panoramic views of the city.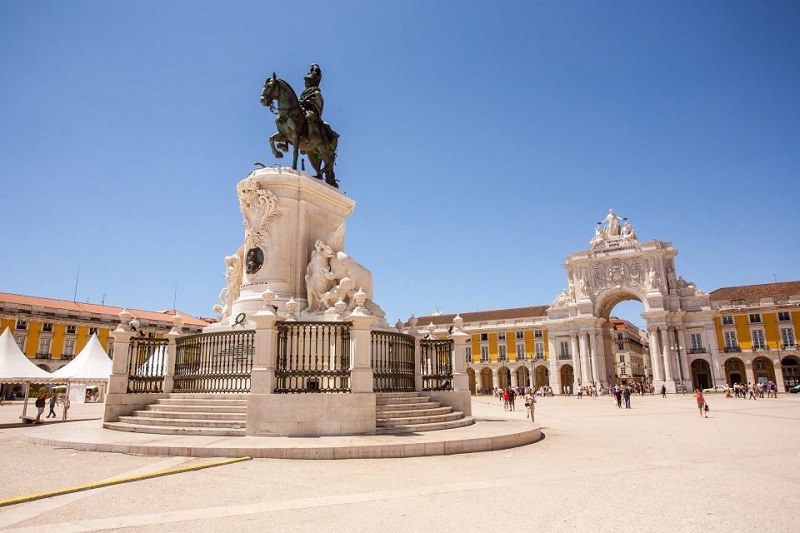 Bairro Alto: Bohemian Charm and Stunning Views
Perched on one of Lisbon's hills, Bairro Alto welcomes visitors with its bohemian atmosphere, colorful façades, and vibrant nightlife. During the day, explore the picturesque streets lined with quaint shops and trendy boutiques. As the sun sets, Bairro Alto transforms into a lively district filled with bars, restaurants, and live music venues.
Baixa: The Heart of Lisbon
Baixa, the downtown area of Lisbon, is a bustling district renowned for its elegant squares, grand avenues, and neoclassical architecture. Stroll along Rua Augusta, Lisbon's main pedestrian street, and admire the triumphal arch that leads to Praça do Comércio, a magnificent riverside square. Don't miss the opportunity to explore the charming side streets filled with traditional shops and cafés.
Discovering Lisbon's Architectural Gems
Belém Tower: A Testament to Portugal's Rich History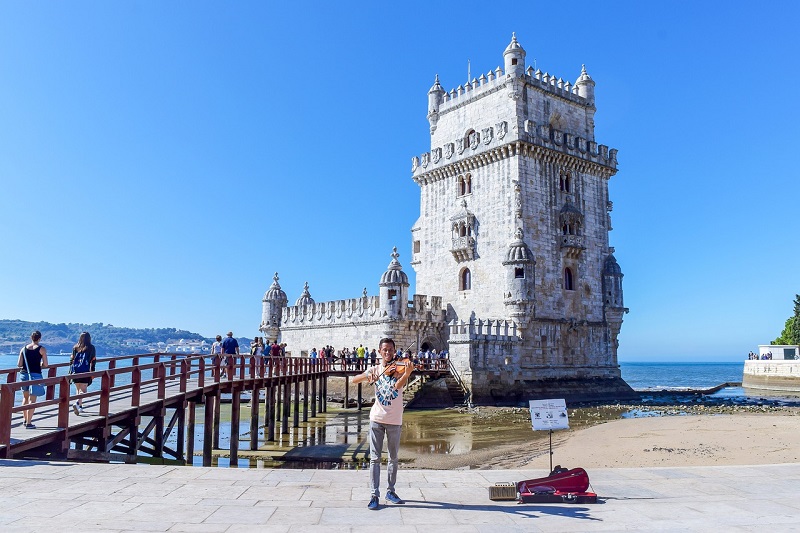 Situated on the banks of the Tagus River, Belém Tower stands as a symbol of Portugal's Age of Discoveries. This UNESCO World Heritage Site showcases Manueline architecture, with intricate details and maritime motifs. Climb to the top for panoramic views and immerse yourself in the historical significance of this iconic fortress.
São Jorge Castle: A Majestic Medieval Fortress
Dominating the Lisbon skyline, São Jorge Castle transports you back in time to the medieval era. Wander through the castle's walls, explore its towers, and enjoy breathtaking views of the city. Uncover the fascinating history of the castle through its archaeological site and discover the stories that shaped Lisbon's past.
Jerónimos Monastery: A UNESCO World Heritage Site
A masterpiece of Manueline architecture, the Jerónimos Monastery is a true gem in Lisbon's architectural crown. Admire the intricate details of its façade, step inside to marvel at the stunning vaulted ceilings, and visit the tomb of Vasco da Gama, the renowned Portuguese explorer. The monastery also houses the Maritime Museum, offering insights into Portugal's seafaring past.
Immerse Yourself in Lisbon's Cultural Scene
Chiado: Art, Literature, and Elegance
Located between Bairro Alto and Baixa, Chiado is Lisbon's cultural heart. It has been a meeting point for artists, intellectuals, and writers throughout history. Explore the vibrant streets filled with art galleries, theaters, and iconic cafés. Don't forget to visit the famous A Brasileira café, a favorite spot of renowned Portuguese poet Fernando Pessoa.
LX Factory: A Creative Hub
Once an industrial complex, LX Factory has been transformed into a dynamic creative hub. This trendy district offers a unique blend of art, design, and gastronomy. Discover independent shops, contemporary art galleries, and enjoy a meal in one of the many trendy restaurants housed in former factory buildings.
Fado: The Soulful Soundtrack of Lisbon
No visit to Lisbon is complete without experiencing fado, Portugal's traditional music genre. Wander through the narrow streets of Alfama, where fado was born, and immerse yourself in the soul-stirring melodies and heartfelt lyrics. Visit a fado house, enjoy a live performance, and let the music take you on an emotional journey through Portuguese culture.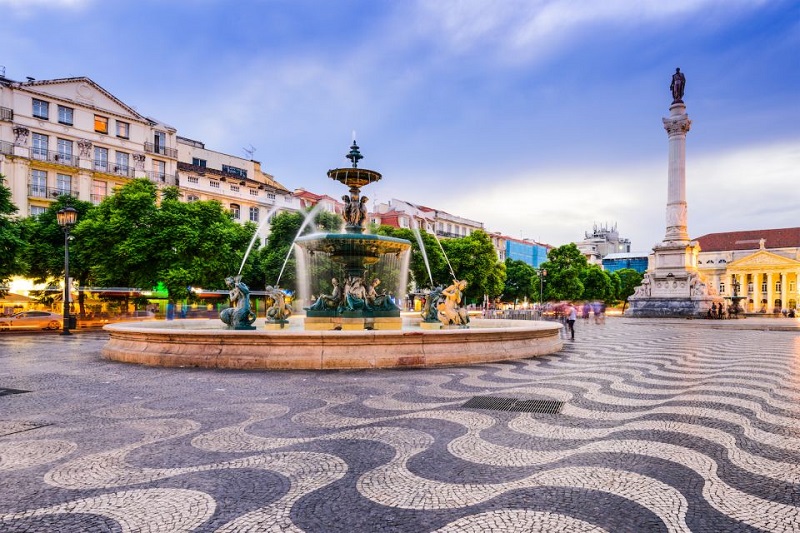 Indulge in Lisbon's Gastronomic Delights
Pastéis de Belém: A Taste of Portugal's Sweetness
Indulge your taste buds with Pastéis de Belém, the iconic Portuguese custard tarts. Head to the historic district of Belém, where you'll find the renowned Pastéis de Belém bakery. Sink your teeth into these crispy, creamy treats, dusted with cinnamon and powdered sugar, and savor the flavors that have delighted locals and visitors for over 150 years.
Mercado da Ribeira: A Food Lover's Paradise
Mercado da Ribeira, also known as Time Out Market Lisbon, is a food lover's paradise. Located in Cais do Sodré, this vibrant market brings together some of the city's best chefs and restaurants under one roof. Explore the diverse culinary offerings, from traditional Portuguese dishes to international flavors, and savor the freshest ingredients and innovative creations.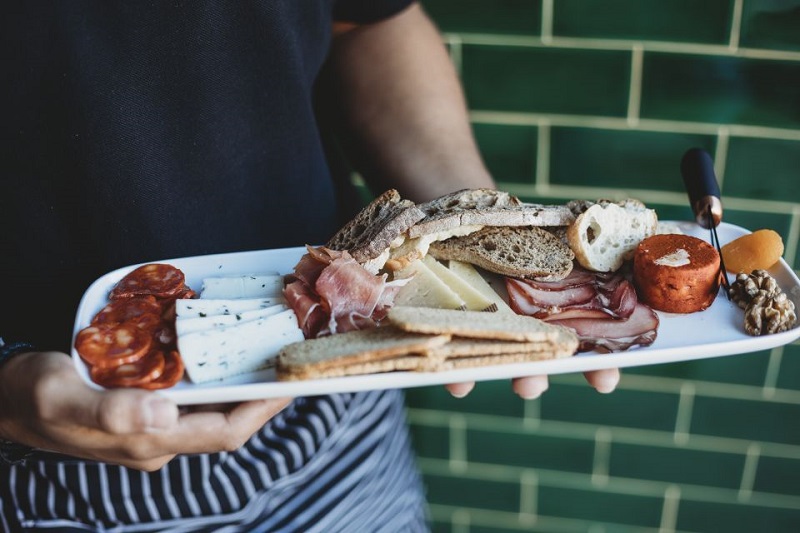 Lisbon's Wine Culture: Savoring Vinho Verde
Discover the rich wine culture of Lisbon and indulge in a glass of Vinho Verde, a refreshing and aromatic wine unique to Portugal. Visit local wine bars, such as Grapes & Bites or By The Wine, and let the sommeliers guide you through a tasting journey, pairing the wines with delicious Portuguese delicacies.
The Best Walking Tours in Lisbon for Families, Couples, and Solo Travelers
Connecting with Nature in Lisbon
Monsanto Forest Park: A Green Oasis in the City
Escape the bustling city and immerse yourself in nature at Monsanto Forest Park, one of Europe's largest urban parks. Explore the network of trails, admire the lush vegetation, and enjoy panoramic views of Lisbon from its hilltops. Whether you prefer hiking, cycling, or simply relaxing amidst nature, Monsanto offers a tranquil retreat within the city limits.
Parque das Nações: Modernity and Natural Beauty
Parque das Nações, the former site of the Expo '98, is a modern district that seamlessly blends contemporary architecture with green spaces. Take a leisurely walk along the riverside promenade, visit the Oceanarium, or enjoy a peaceful picnic in the park. Parque das Nações is a testament to Lisbon's ability to embrace both innovation and nature.
Lisbon's Miradouros: Breathtaking Viewpoints
Lisbon's miradouros, or viewpoints, offer breathtaking panoramic vistas of the city and the Tagus River. From Miradouro da Senhora do Monte to Miradouro de Santa Catarina, each viewpoint provides a unique perspective. Capture stunning photographs, watch the sunset paint the sky with vibrant hues, and feel the magic of Lisbon unfold before your eyes.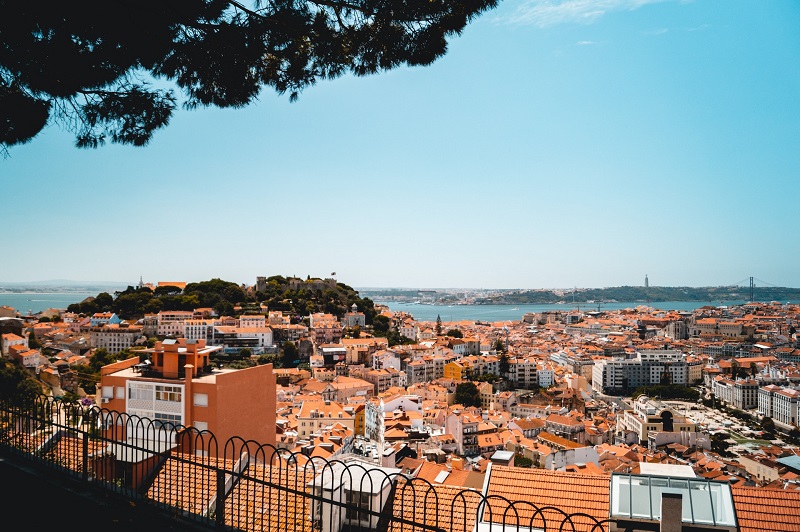 Off the Beaten Path: Hidden Gems of Lisbon
LX Market: Vintage Treasures and Crafts
LX Market, located in the neighborhood of Alcântara, is a treasure trove of vintage items, antiques, and handcrafted goods. Explore the stalls and discover unique souvenirs, retro clothing, and one-of-a-kind pieces. Whether you're a collector or simply appreciate the charm of the past, LX Market offers a delightful browsing experience.
Museu Nacional do Azulejo: Art in Tiles
Step into the fascinating world of azulejos at the Museu Nacional do Azulejo. Housed in the former Madre de Deus Convent, this museum showcases a vast collection of decorative tiles that depict Portuguese history, mythology, and daily life. Marvel at the intricate tilework, explore the beautifully tiled cloisters, and gain a deeper appreciation for this unique art form.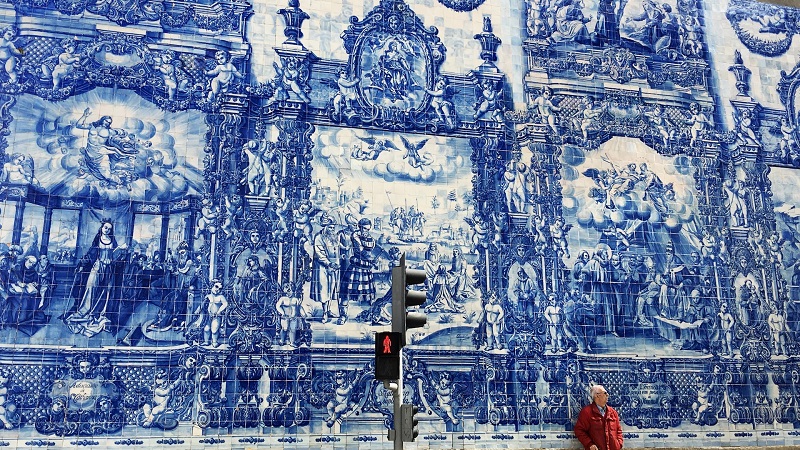 LX Escape: A Thrilling Escape Room Adventure
For those seeking an adrenaline rush, LX Escape offers immersive escape room experiences that challenge your problem-solving skills and teamwork. Choose from a variety of themed rooms, such as "The Lost Treasure of the Templars" or "The Secrets of the Alchemist," and embark on a thrilling adventure filled with puzzles, clues, and surprises.
Frequently Asked Questions (FAQs)
What are the best walking tours in Lisbon?
Some of the best walking tours in Lisbon include "Lisbon Old Town Walking Tour," "Alfama Walking Tour," and "Belém Walking Tour." These tours provide knowledgeable guides who will take you through the city's most iconic neighborhoods and landmarks, sharing fascinating stories and insights along the way.
How long do walking tours in Lisbon typically last?
The duration of walking tours in Lisbon can vary depending on the specific tour and itinerary. On average, walking tours last between 2 to 4 hours. However, there are also full-day tours available for those who want to explore Lisbon in more depth.
Are walking tours suitable for all ages?
Yes, walking tours in Lisbon are generally suitable for all ages. However, it's important to consider the specific tour's difficulty level and physical requirements. Some tours may involve uphill walks or navigating narrow streets, so it's advisable to check with the tour provider to ensure it's suitable for your specific needs.
Do I need to book a walking tour in advance?
While it's not always necessary to book a walking tour in advance, it is recommended, especially during peak tourist seasons. Booking in advance ensures availability and allows you to plan your itinerary accordingly. Additionally, some specialized tours or private tours may require advance booking.
What should I wear for a walking tour in Lisbon?
For a walking tour in Lisbon, it's recommended to wear comfortable footwear suitable for walking long distances. Lisbon's streets can be uneven, so sturdy shoes are preferable. Dressing in layers is advisable, as the weather can change throughout the day. It's also recommended to carry a small backpack with essentials such as water, sunscreen, and a map.
Conclusion: The Ultimate Guide to the Best Walking Tours in Lisbon for Every Traveler
Embarking on the best walking tours in Lisbon opens a gateway to a city brimming with history, culture, and natural beauty. From exploring historic neighborhoods and admiring architectural gems to indulging in gastronomic delights and connecting with nature, Lisbon offers a diverse array of experiences to satisfy every traveler's wanderlust. So lace up your walking shoes, embrace the enchantment of Lisbon on foot, and create memories that will last a lifetime.