When selecting the best ESIM for international travel, several factors come into play. Coverage and compatibility are vital, ensuring that you stay connected in remote corners of the world. Moreover, data plans and pricing should align with your travel needs, offering cost-effective solutions.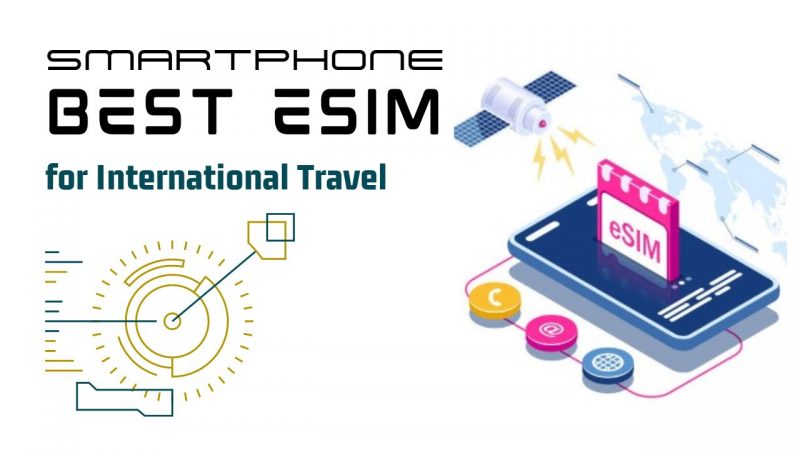 In today's fast-paced digital age, staying connected is crucial for both personal and professional aspects of our lives. Traditional SIM cards have long been the norm for mobile connectivity, but with technological advancements, we now have a revolutionary solution that promises to redefine the way we stay connected: eSIM (Embedded Subscriber Identity Module) technology. In this article, we will delve into the world of eSIM and explore how it is unlocking seamless connectivity in Europe and beyond.
The Ultimate Guide to Selecting the Best ESIM for International Travel
What is eSIM Technology?
eSIM is an innovative technology that eliminates the need for physical SIM cards in mobile devices. Instead of inserting a physical card into your phone or other compatible devices, eSIM allows you to download the subscriber information directly onto your device, making it a software-based, programmable SIM. This not only saves physical space in your device but also opens up a plethora of opportunities for enhanced connectivity.
Finding the Best ESIM for Your International Adventures
With ESIM gaining popularity, several mobile network operators and technology providers offer ESIM services. Here are some key factors to consider when choosing the best ESIM for your international travel:
Global Coverage
Ensure the ESIM provider offers extensive global coverage, including the countries you frequently visit or plan to explore. A wide coverage area ensures you stay connected wherever your wanderlust takes you.
Data Packages
Look for ESIM plans that provide ample data packages for your needs. Streaming, video calls, and social media sharing can quickly consume data, so having a generous data allowance is crucial.
Flexibility
Flexibility is paramount when it comes to ESIM. The ability to switch between data plans and operators at any time without being tied to long-term contracts gives you the freedom to adapt to your changing travel patterns.
App Support
An intuitive and user-friendly app to manage your ESIM profiles is essential. Make sure the ESIM provider offers a well-designed app that lets you track data usage, purchase additional packages, and make any necessary changes with ease.
The Advantages of eSIM Technology
Convenience and Flexibility
eSIM technology offers unparalleled convenience, especially for travelers. With traditional SIM cards, switching carriers while abroad can be a cumbersome process, involving swapping out physical cards and dealing with compatibility issues. However, with eSIM, you can switch between carriers with a few taps on your device, making it a breeze to stay connected wherever you go.
Dual SIM Functionality
One of the standout features of eSIM technology is its ability to provide dual SIM functionality on compatible devices. This means that you can have two different phone numbers or plans active on the same device simultaneously, eliminating the need to carry multiple devices or constantly switch SIM cards.
Enhanced Security
eSIM technology offers improved security measures compared to traditional SIM cards. Since the eSIM is not a physical component that can be removed, it is more challenging for potential attackers to tamper with or steal your SIM credentials, providing users with an extra layer of protection.
Eco-Friendly Solution
With the adoption of eSIM technology, we can significantly reduce the production and disposal of physical SIM cards, leading to a more sustainable and eco-friendly approach to mobile connectivity.
Travel Without Limits: Best ESIM for International Travel
ESIM for International Travel: Which One is Right for You?
Airalo: "Worldwide Wings for Your Phone."
Holafly: "Connecting Journeys, Seamless Roaming."
GigSky: "Data without Borders, Stay Gig-Connected."
AirHubApp: "Your Air Travel Companion, Hub of Connectivity."
Airalo ESim: International Travel Esim
Airalo is the revolutionary eSIM service that keeps you connected wherever you travel, offering affordable rates that suit any globetrotter's needs.
With Airalo, you can choose your destination and package right from the app, saving you time and effort while preparing for your travels.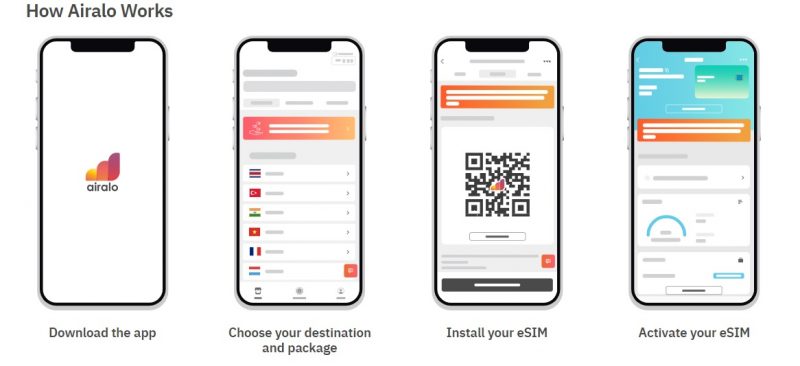 Why Choose Airalo?
Global Coverage, Local Rates
Airalo offers eSIMs from a diverse range of carriers, providing extensive coverage in over 190 countries. Whether you're exploring bustling cities, relaxing on serene beaches, or trekking through remote landscapes, our eSIMs ensure you're connected wherever your journey takes you. Forget about exorbitant roaming charges; with Airalo, you'll enjoy local rates, saving you money while keeping you connected.
Say goodbye to time-consuming manual activations. Airalo's eSIMs are instantly downloadable, which means you can activate your chosen eSIM directly from your device without visiting a physical store. Experience the convenience of staying connected within minutes of your purchase.
With Airalo's eSIMs, you can seamlessly integrate them into your favorite devices, enabling you to stay connected on your terms. Whether you carry an Android smartphone, an iPad, a smartwatch, or any other supported device, Airalo eSIM technology ensures that you have a hassle-free and reliable connectivity experience.
Flexible Data Packages: The Best ESIM Plans for Travel
At Airalo, we recognize that travelers have diverse data needs. Their flexible data packages cater to every type of traveler, from occasional users to data-intensive explorers. Choose from a variety of data plans that suit your requirements, and stay connected without compromise.
| Package | Data | Validity | Price | Currency |
| --- | --- | --- | --- | --- |
| Discover Global | 1 GB | 7 Days | $9.00 | USD |
| Discover Global | 3 GB | 15 Days | $24.00 | USD |
| Discover Global | 5 GB | 30 Days | $25.00 | USD |
| Discover Global | 10 GB | 60 Days | $59.00 | USD |
| Discover Global | 20 GB | 180 Days | $89.00 | USD |
Holafly: Best Esim for Europe Travel
Among the pioneers of eSIM technology in Europe, Holafly stands out as a leading provider of seamless and hassle-free connectivity for travelers. Offering a wide range of eSIM plans tailored to different European destinations, Holafly ensures that users can stay connected without any interruptions or exorbitant roaming charges.

Holafly's best global eSim for Europe is a game-changer for travelers exploring the diverse landscapes and cultures of the continent. With a simple activation process and support for multiple European countries, travelers can say goodbye to the hassle of buying and swapping physical SIM cards at each destination.
How to Get Started with Holafly eSIM Europe
Check Device Compatibility: Before diving into the world of eSIM, ensure that your device supports this cutting-edge technology.
Choose Your Plan: Holafly offers a variety of eSIM plans, catering to different data needs and travel durations. Select the plan that best suits your requirements.
Receive the QR Code: Once you've made your choice, Holafly will provide you with a QR code containing all the necessary information to activate your eSIM.
Activate and Stay Connected: Scan the QR code with your device's camera, and voilà! You're now connected to reliable and high-speed mobile data throughout Europe.
Holafly eSim Plans
| Plan | Duration | Price | Currency |
| --- | --- | --- | --- |
| 5 Days | Unlimited data with calls | $19.00 | USD |
| 7 Days | Unlimited data with calls | $27.00 | USD |
| 10 Days | Unlimited data with calls | $34.00 | USD |
| 15 Days | Unlimited data with calls | $47.00 | USD |
| 20 Days | Unlimited data with calls | $54.00 | USD |
| 30 Days | Unlimited data with calls | $64.00 | USD |
| 60 Days | Unlimited data with calls | $87.00 | USD |
| 90 Days | Unlimited data with calls | $99.00 | USD |
GigSky eSIM Technology
GigSky is a leading provider of global cellular connectivity and eSIM technology, offering seamless connectivity in over 190 countries. With its comprehensive range of eSIM data plans, it caters to various user needs, whether for business or pleasure. The key advantage of using eSIMs over traditional SIM cards lies in their flexibility and ease of use. Users can switch between different network providers without physically changing SIM cards, making it an ideal solution for frequent travelers or those living in areas with fluctuating network coverage.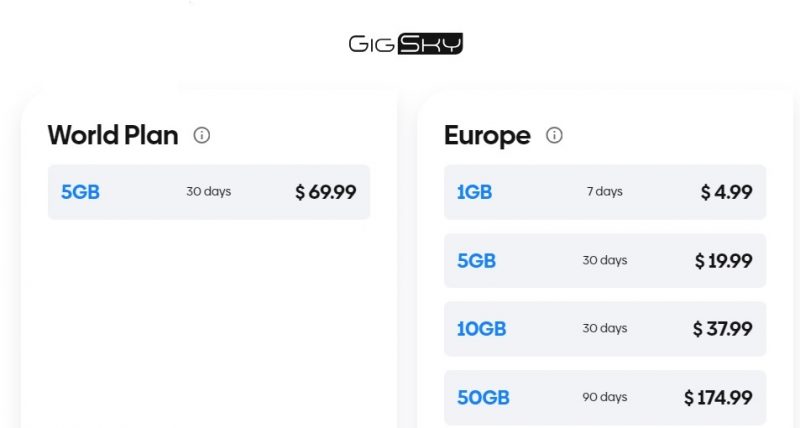 GigSky offers a wide spectrum of eSIM data plans suitable for different types of travelers. These include Europe and worldwide coverage plans. This versatility allows users to choose the most cost-effective option based on their travel itinerary. However, unlike some other providers, GigSky does not offer unlimited data plans.
Best ESIM for USA Travel
If you're traveling to the USA, providers like GigSky offer excellent coverage across the country and competitive pricing. They also offer flexible data plans, allowing you to choose the one that best fits your data needs.
Registration and Setup Process
The registration and setup process for GigSky's eSIM is straightforward. After purchasing a data plan, users receive a QR code which they can scan through their device's settings to activate the eSIM. Once activated, users can easily switch between their home network and GigSky's network.
User Interface and Navigation
The GigSky app boasts a user-friendly interface with easy navigation, making it simple for users to purchase and manage their data plans. It also provides real-time usage tracking to help users keep tabs on their data consumption.
GigSky's Pricing Structure
GigSky's pricing structure depends on the chosen plan's duration, data size, and coverage area. While it provides good value for global travelers thanks to its wide coverage, its prices per GB are relatively high compared to other eSIM providers.
| Data Allowance | Validity | Price | Coverage |
| --- | --- | --- | --- |
| 5GB | 30 days | $69.99 | World Plan |
| 1GB | 7 days | $4.99 | Europe |
| 5GB | 30 days | $19.99 | Europe |
| 10GB | 30 days | $37.99 | Europe |
| 50GB | 90 days | $174.99 | Europe |
AirHubApp: One of the Best eSim Providers in USA
AirHubApp, a leading provider of eSIMs for 190+ countries and regions worldwide, revolutionizes the way you connect to digital services and mobile data. Seamlessly integrated with cutting-edge technology, their well-designed interface caters to both seasoned users and newcomers to eSIM technology.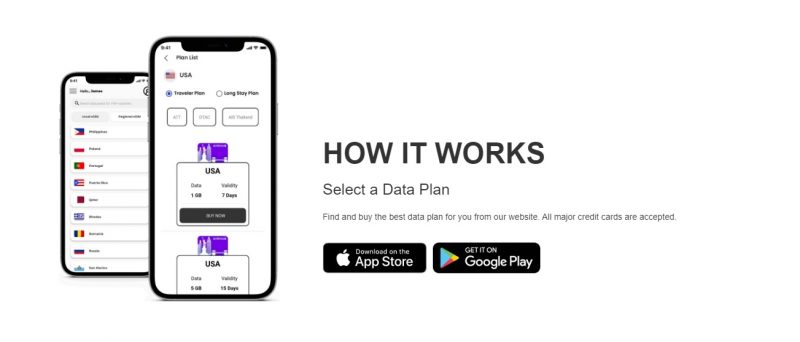 Embrace the liberty and ease of accessing digital services while traveling, with the added convenience of purchasing local, regional, and global eSIM plans, all with a maximum validity of 30 days.
Let's explore the key benefits of choosing AirHubApp over other eSIM solutions:
User-Friendly Interface
AirHubApp boasts an intuitive and user-friendly interface, ensuring effortless navigation and a smooth onboarding process. Whether you're a tech-savvy individual or a newcomer to eSIM technology, AirHubApp ensures a seamless user experience for all.
Global Coverage and Connectivity
With AirHubApp, bid farewell to the hassles of changing physical SIM cards when traveling internationally. Their platform offers global coverage, allowing you to connect to local networks in various countries without any trouble. Say hello to uninterrupted communication wherever you go!
Enhanced Security
AirHubApp, prioritizes the security and privacy of its users' data. Their advanced encryption measures ensure that your sensitive information remains protected from potential threats and unauthorized access.
Flexible Subscription Management
Managing your eSIM subscriptions has never been easier! AirHubApp allows you to add, remove, or switch between carriers and plans with a few simple taps, providing ultimate control and flexibility over your mobile connectivity.
Cost-Effective Plans
They offer a wide range of affordable plans tailored to meet your unique requirements. No hidden fees, no overpriced packages – just transparent and budget-friendly options.
Asia-Pacific Plan
| Plan Name | Data | Validity | Price | Supported Countries |
| --- | --- | --- | --- | --- |
| AirHub Asia-Pacific | Unlimited | 30 Days | $82 | Hong Kong, China, Taiwan, Vietnam, Thailand, Russia, South Korea, Cambodia, Philippines |
AirHubApp – Pricing Plan for Europe
| ESIM TYPE | DATA | VALIDITY | PRICE |
| --- | --- | --- | --- |
| Prepaid | 25 GB | 30 Days | $34 |
Supported Countries
Albania, Anguilla, Antigua and Barbuda, Aruba, Austria, Australia, Azores, Barbados, Belgium, Bermuda, Bosnia and Herzegovina, Bulgaria, Canada, Canary islands, Cayman Islands, Croatia, Cyprus, Czech Republic, Denmark, Dominicia, Estonia, Faroe Islands, Finland, France, French Guiana, Germany, Ghana, Gibraltor, Greece, Grenada, Guadeloupe, Guernsey, Hungary, Iceland, Ireland, Isle of Man, Italy, Jamaica, Jersey, Kenya, Kosovo, Latvia, Lesotho, Liechtenstein, Lithuania, Luxembourg, Madeira, Malta, Martinique, Mexico, Monaco, Montserrat, Mozambique, Netherlands, New Zealand, Norway, Poland, Portugal, Romania, Reunion, Saint Martin, San Marino, Slovakia, Slovenia, South Africa, Spain, Saint Lucia, Saint Vincent and the Grenadines, Sweden, Switzerland, Trinidad and Tobago, Turkey, Turks and Caicos Islands, UK, USA, British Virgin Islands, Mayotte, St Kitts and Nevis
Using an ESIM for Travel
How to Travel with an ESIM
Traveling with an ESIM is quite straightforward. All you need is an ESIM-compatible device. Once you've chosen your ESIM provider and plan, you'll receive a QR code or activation link. Scan the QR code or click on the link to activate your ESIM. Once activated, you'll be connected to the network, and you can start using your data immediately. It's as simple as that!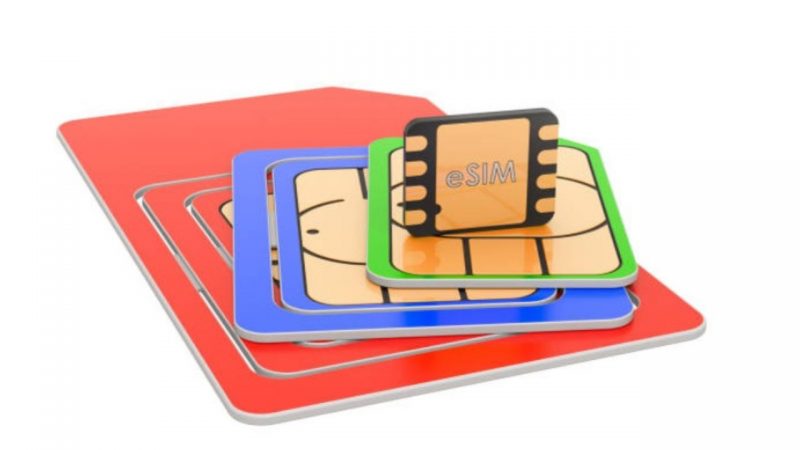 Activating and Managing Your ESIM
Activating your ESIM is a breeze. Simply scan the QR code or enter the activation code provided by your ESIM provider, and your device will connect to the network. You can manage your ESIM directly from your device's settings. Here, you can view your data usage, top up your data plan, switch between active ESIMs, and even delete an ESIM if you no longer need it.
Switching Between SIM and ESIM
One of the best things about ESIMs is the ability to switch between your home network and your ESIM network instantly. This is especially useful if you want to keep receiving texts on your home number while using data from your ESIM. All you need to do is go to your device's settings and select which SIM you want to use for cellular data. The process is quick and hassle-free, adding to the convenience of using ESIMs for travel.
ESIM vs. Traditional SIM Card
Key Differences between ESIM and SIM Card
ESIMs and traditional SIM cards both serve the same purpose – they connect your device to a mobile network. However, the way they do this differs significantly. While a SIM card is a physical chip that needs to be inserted into your device, an ESIM is embedded in your device and can be programmed remotely. This means you don't need to physically replace your SIM card every time you want to change networks. Instead, you can just download a new ESIM profile and get connected immediately.
Pros and Cons of ESIM and SIM Card
Using an ESIM has many advantages over a traditional SIM card. It provides greater flexibility and convenience, especially for frequent travelers. It also eliminates the risk of losing or damaging your SIM card since everything is handled digitally. However, not all devices are ESIM-compatible, and not all carriers support ESIMs, which can be a limitation. On the other hand, traditional SIM cards are universally compatible and can be used with any unlocked device. They're also supported by virtually all carriers worldwide. However, they're less convenient than ESIMs, especially for frequent travelers, as they require physical replacement whenever you want to change networks.
Conclusion
Final Thoughts on ESIM for International Travel
ESIMs have revolutionized the way we stay connected while traveling internationally. With their convenience, flexibility, and cost-efficiency, they have become a popular choice for frequent travelers. Whether you're jetting off to Europe, exploring the USA, or venturing Down Under, there's an ESIM option that suits your needs. Consider factors like coverage, cost, and data allowance when selecting the best ESIM for your travel needs. Activate and manage your ESIM easily through your device's settings, and enjoy seamless connectivity wherever your travels take you. Say goodbye to the hassle of physical SIM cards and embrace the world of ESIMs.
FAQs
What devices support ESIM technology?
ESIM technology is supported by various smartphones, including Apple's iPhone XS and later models, Google Pixel series, Samsung Galaxy S20 and later, and more. Additionally, wearable devices like the Apple Watch Series 3 and newer, iPad Pro, and some laptops are also ESIM compatible.
Can I switch between ESIM providers?
Yes, you can switch between ESIM providers whenever you need to. Simply deactivate your current ESIM profile and activate a new one from your preferred provider.
Will my ESIM work in every country?
ESIMs offer broad global coverage, but it's essential to check the coverage map of your chosen ESIM provider to ensure connectivity in the specific country you plan to visit.
Are ESIMs more cost-effective than traditional roaming?
Yes, ESIMs are generally more cost effective than traditional roaming as they offer competitive data plans and transparent pricing, reducing the risk of bill shocks.
Can I use ESIM for voice calls and SMS?
Absolutely! ESIMs support voice calls, SMS, and data services, making them a comprehensive communication solution while traveling internationally.
Can I keep my physical SIM card in my device along with an ESIM?
A: In some cases, devices may support both a physical SIM card and an ESIM simultaneously. However, it's essential to check your device's specifications to ensure compatibility.