Dubai, the vibrant city known for its futuristic skyline, luxurious shopping malls, and lavish lifestyle, is also an excellent destination for families traveling with children. This bustling metropolis boasts a wide array of kid-friendly activities and attractions that cater to children of all ages. One of the top places to visit in Dubai with kids is undoubtedly the Dubai Aquarium and Underwater Zoo. Located in the heart of Dubai Mall, this massive aquarium is home to over 140 species of marine life, including sharks, stingrays, and a variety of colorful fish. Visitors can walk through the 48-meter-long tunnel that runs through the aquarium and get up close and personal with these majestic creatures.
Another must-visit destination for kids in Dubai is the Dubai Miracle Garden. This stunning attraction is the world's largest flower garden, featuring over 45 million flowers in various colors and designs. Children can wander through the whimsical pathways, take in the beautiful floral displays, and even play in the dedicated kids' area. Families with adventurous kids will love a trip to Ski Dubai, an indoor ski resort located inside the Mall of Emirates. Here, children can ski or snowboard on the artificial slopes, play in the snow park, and even interact with penguins.
Finally, no visit to Dubai with kids would be complete without a trip to the iconic Burj Khalifa. The world's tallest building, this towering structure offers breathtaking views of the city from its observation deck on the 124th floor. Children will love riding the high-speed elevators and taking in the stunning panoramic vistas. Overall, Dubai offers a wealth of exciting activities and attractions that are sure to keep kids entertained and engaged. From underwater adventures to flower-filled wonderlands and indoor skiing, Dubai truly has something for everyone.
Bollywood Park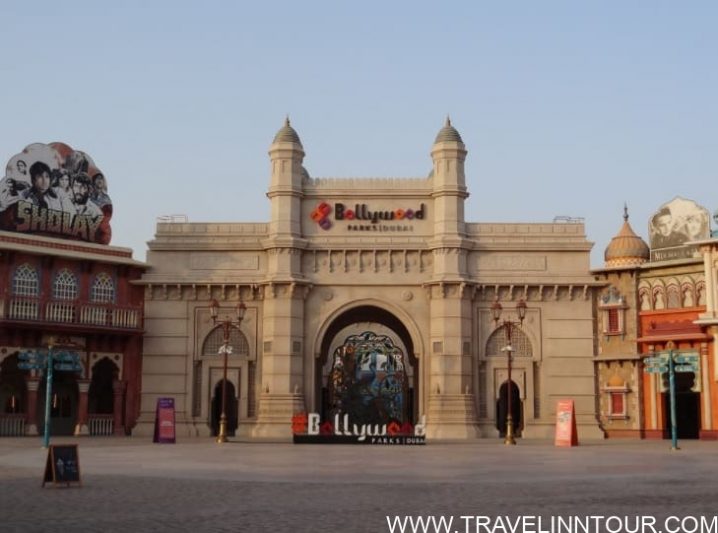 Bollywood Park is a unique theme park that celebrates the magic of Indian cinema and the glamour of Bollywood. Located in Dubai Parks and Resorts, the park offers visitors an immersive experience with its thrilling rides, live entertainment, and interactive attractions. If you're planning a visit to Bollywood Park, it's essential to purchase your tickets in advance to avoid long queues and save time. You can easily book your Bollywood Park tickets online through the park's official website or various travel booking platforms.
Once you enter the park, you'll be transported to the world of Indian cinema with its vibrant colors, music, and dance. The park has five themed zones inspired by iconic Bollywood movies and stars, including Mumbai Chowk, Rustic Ravine, Bollywood Boulevard, Royal Plaza, and Bollywood Film StudioYou can enjoy exciting rides like Don: The Chase, Lagaan: Thrill of Victory, and Sholay: The Hunt for Gabbar Singh, among others. Additionally, you can witness live performances, meet your favorite Bollywood stars, and indulge in delicious Indian cuisine. In conclusion, Bollywood Park is a must-visit destination for movie lovers and families seeking fun and entertainment. Book your Bollywood Park tickets today and experience the magic of Bollywood like never before.
Butterfly Garden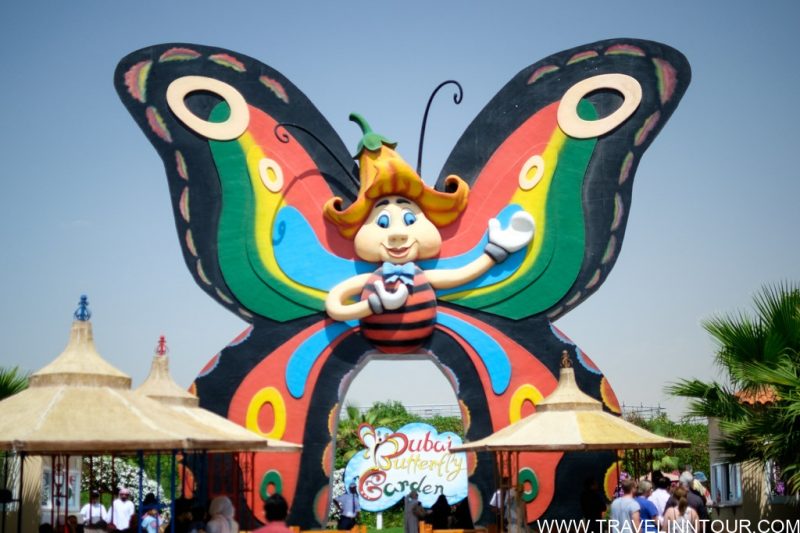 Butterfly Garden Dubai is a unique and fascinating attraction located in the heart of Dubai. It is a beautiful indoor garden that houses thousands of different species of butterflies from around the world. Visitors to the Butterfly Garden Dubai can witness these beautiful creatures in their natural habitat, as they flutter and dance around the tropical gardens.
To enter the Butterfly Garden Dubai, visitors must purchase Butterfly Garden Dubai tickets. These tickets provide access to the garden for one-time entry and allow visitors to explore the garden at their leisure. The garden is open daily and is a great activity for families, friends, and nature enthusiasts.
In addition to the main butterfly exhibit, the garden also features a variety of other attractions, including a butterfly museum, a butterfly laboratory, and a butterfly flower park. Visitors can learn more about the lifecycle of butterflies and the importance of their conservation efforts.
Overall, the Butterfly Garden Dubai is an excellent place to visit for anyone looking to experience the beauty of nature up close. With its stunning collection of butterflies and other attractions, it is an attraction that is not to be missed. So don't hesitate to purchase your Butterfly Garden Dubai tickets today and explore this magical world for yourself.
Dubai Aquarium and Underwater Zoo
Dubai Aquarium and Underwater Zoo is one of the largest and most spectacular aquatic attractions in the world. Located in the Dubai Mall, this massive aquarium is home to over 33,000 marine animals, including sharks, stingrays, and a variety of fish species. The aquarium is 10 million liters in size and spans over three levels of the mall, providing visitors with a truly immersive experience.
In addition to the aquarium, the Underwater Zoo is another popular attraction that offers visitors a chance to get up close and personal with a range of sea creatures. Here, visitors can explore different zones, including the Rainforest, Rocky Shore, and Living Ocean, and see animals such as penguins, otters, and crocodiles.
One of the main highlights of the aquarium is the Shark Tunnel, a 48-meter walkway that allows visitors to walk through the aquarium while surrounded by a variety of shark species. Overall, Dubai Aquarium and Underwater Zoo is a must-see attraction for anyone visiting Dubai, offering a fascinating glimpse into the world of marine life.
Dubai Miracle Garden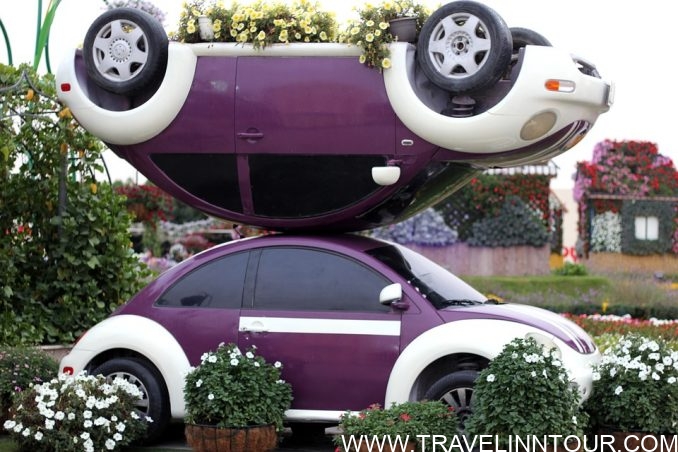 Dubai Miracle Garden is a stunning botanical garden located in the city of Dubai, United Arab Emirates. It is home to over 45 million flowers, making it the world's largest natural flower garden. The garden is open from October to April every year and spans over 72,000 square meters. The garden has a unique and impressive design that includes various shapes and sculptures made entirely out of flowers. Visitors can explore the garden's different sections, including the heart-shaped pathway, the Emirates A380 Airbus, and the floral clock. The garden also offers visitors an opportunity to witness the world's largest flower arrangement, which was created to look like an Airbus A380 airplane.
Dubai Miracle Garden is not just a beautiful tourist destination, but it also promotes environmental sustainability. The garden's irrigation system uses treated wastewater, and the flowers are grown using recycled materials. Additionally, the garden provides a natural habitat for various insects and animals, promoting biodiversity. It is a must-visit destination for nature lovers, flower enthusiasts, and anyone looking to witness the beauty of nature.
In conclusion, it would be a good idea to visit the UAE to learn more about the culture and enjoy the beaches, shopping malls, and other attractions. A lot of people visit Dubai because it's a place where you can get a lot of different kinds of experiences.