Going on a safari vacation in Africa can be the experience of your life. Just imagine the sun rising over the African plain with you in your vehicle watching a pride of lions cross the horizon. What a beautiful sight it will be.
There are several different kinds of safari vacation in Africa to choose from. You can go on safari in a game preserve. This gives you the option of seeing a large variety of wildlife. More often than not, that wildlife variety will be dense enough in population on a game preserve that you can see more than one of each creature in their natural habitat. The photography opportunities on these safaris are amazing.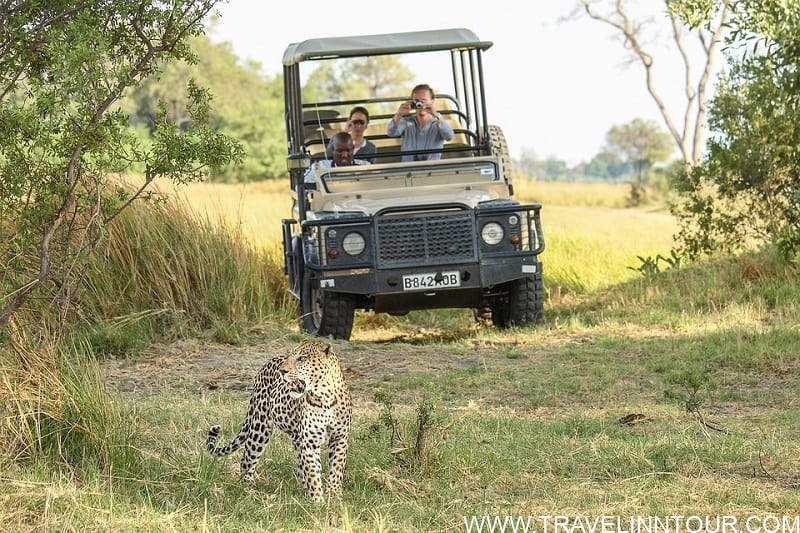 For most of the game preserve safaris, you can choose to fly directly to the lodge on the preserve or you can choose a self-driving tour that allows you the freedom to go where you want and stay as long as you want. Either option is right for a different type of person, so you might want to explore both through the available literature before you make a choice.
Another safari vacation option is a walking safari. This is a great way to see the African countryside. You can get closer than you ever thought possible to the natural landscape. You can choose the length and destination of your walking vacation. Most, though, do not offer the option of an unescorted walking tour, as it is quite easy to be lost and never heard from again on the plains of Africa.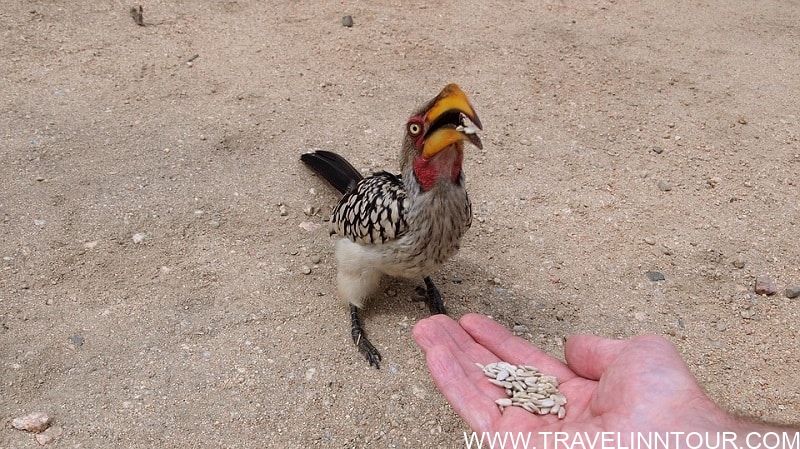 Safety is of primary importance to the safari company, and they spend an extensive amount of time training their personnel to handle your safety needs. Most guides can regale you with stories of African folklore and the use of the various plants you will encounter on your journey.
Depending on the tour you choose, you will either be sleeping in a lodge or a small tented village that will serve as your "home base" for the entire walking tour. Either way, chances are good that the food and lodging you enjoy will meet your standards, as the safari company you have chosen wants your return business. There are even a few last-minute one-day-type safaris to meet your needs if you're in a hurry. Check with the safari companies to see if they have this type of option. While you will not get the full experience you might have on a longer safari expedition, you will at least get a taste of the safari lifestyle.
No matter what type of Safari vacation in Africa you choose, you can expect to see the beauty of Africa. You will most likely see all of the wildlife you've only read about, and bird watching is not an uncommon hobby to take up while you're visiting, as Africa is home to some of the best birds in the world. Moreover, you can expect to be treated in African elegance with phenomenal food, high tea, and the hospitality that is Africa.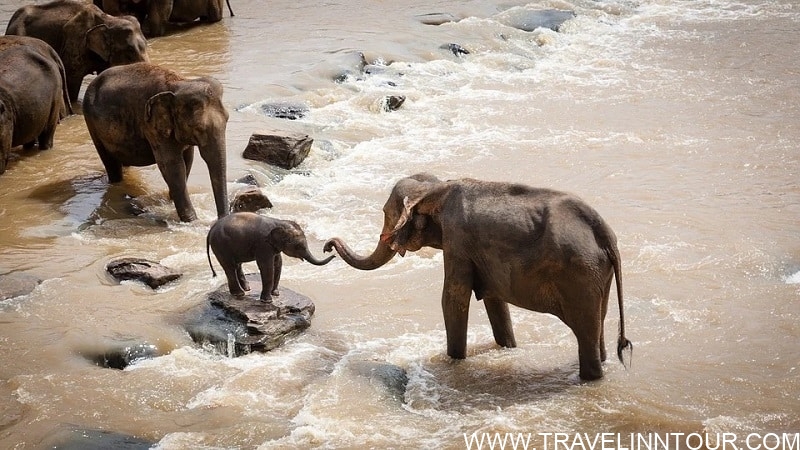 There are many different things you should do to prepare yourself for your safari vacation. First, you'll want to be sure to include good walking shoes that are comfortable in your packing. You will also want casual clothes that are brown, khaki, or beige in color to better blend with the landscape. Long-sleeved shirts and long pants will help you avoid the sun and biting insects.
You may also want a warm jacket for cool nights. If you intend to visit during the summer, be sure your jacket is waterproof, as monsoon season probably is not far away. You might want some nicer clothes for your evening wear, though don't choose anything too formal, a few places you will be visiting will expect it. It might be a good idea to check with your travel adviser on this point. You'll also want malaria tablets, insect repellent, and a mosquito net to keep you healthy while you're on safari.
Sun protection gear including sunblock, a good hat, and some sunglasses should also be included in your baggage. Finally, be sure to keep your Visa or Mastercard with you at all times. Few places accept American Express or Diner's Club.
African Adventure Tours – Safari Vacation In Africa
We often link lions, tigers, giraffes, and other wild animals with Africa, not to mention the picture of the desert and a scorching sun when we hear the name. Africa is a diverse nation that has rich and various sources; from its fantastic wild animals to its huge deserts, to some of the best beaches. This big region is the place to discover if the adventure is at the top of your listing.
African adventure tours can be done either on an adventure wildlife tour, a soothing campfire trip, or just remain in one of the top resorts in Africa's beachfront locations. African adventure trips that take on wildlife, like African Safari Tours are one of the most popular amongst adventure seekers, as it involves exploring more of the famous national parks, getting closer with the wild, and rediscovering the wonders of nature. Here are some great African adventure tours that you can add to your list:
Getaway Africa – Garden Route Tour (South Africa)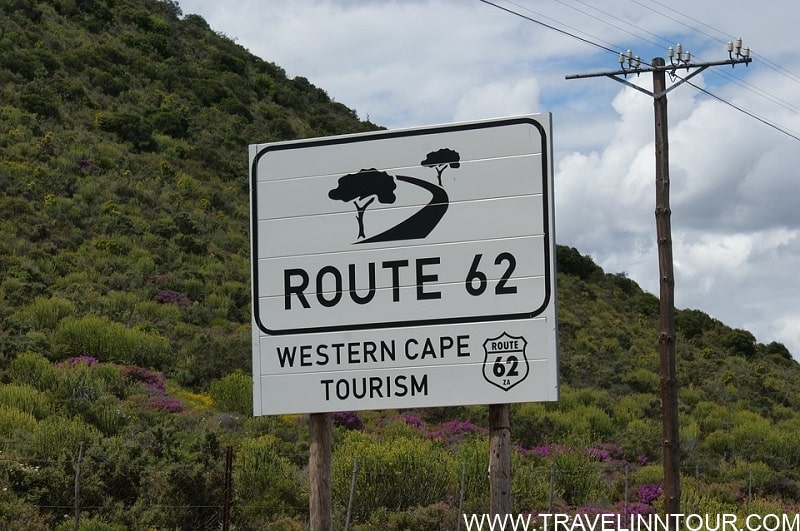 This African adventure tour diverts from the sands of the desert to awesome mountain scenery. The stunning and enchanting Garden Route in the Western Cape of South Africa hides amidst it several sparklers including Route 62 through the Little Karoo semi-desert region and of course the lush rain forests. This African adventure tour is a four-day Garden route which gives you a great way to see the famous part of South Africa.
Getaway Africa – Walking Safari Kruger National Park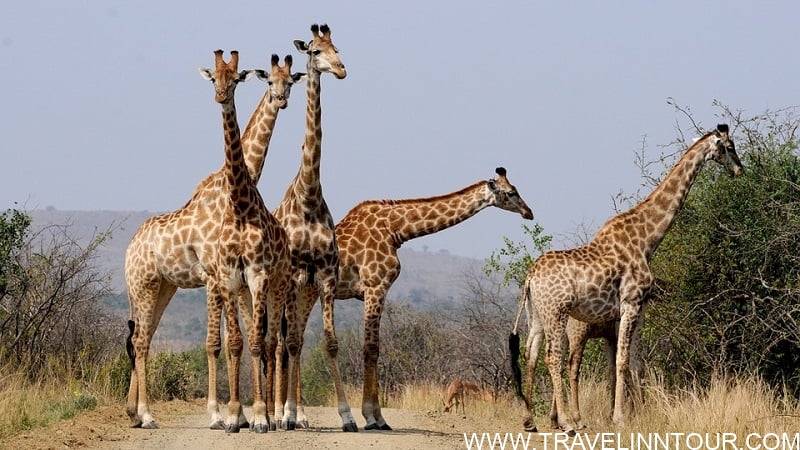 Kruger National Park – This African adventure tour allows you to get unbelievable up close and personal experience of the Kruger National park. This is a four-day, three-night walking safari adventure in Ngala's unique wilderness that contains the very best African wild animals. Outstanding game viewing is a component of this African adventure tour, whether viewing a herd of elephants from a safe range or tracking rhinos, the excitement and thrill are never ever off. Delight in scrumptious dishes around the campfire and the services of professional rangers that provide a high standard for the scenic tour. This walking safari offers a combination of walking safari in the bush with the comfort of nice fully equipped tented camps.
Getaway Africa – Kayak Tour Lake Malawi
Malawi– This African adventure tour will certainly indulge your 'castaway' fantasy. Take pleasure in the comfort and relaxing camps on Mumbo Island and Domwe Island in the southern part of Lake Malawi. Kayak and dive amongst multi-colored fish, snorkel and go beachcombing on this stunning lake where leisure and comfort go hand in hand. This eight-day trip is among Africa's very first World Heritage Sites, the Lake Malawi National Park.
Other African adventure tours that may give you that great outdoor quest are safari vacation packages such as family safaris, Kilimanjaro climbs, spa destinations, escorted holidays, and a lot more than you can choose from.
Save It On Pinterest