Are you dreaming of pristine beaches, crystal-clear waters, and a tropical paradise that feels like it's straight out of a postcard? If so, then get ready to embark on an unforgettable journey as we explore the best places to visit in the Maldives. Picture yourself lounging on white sandy beaches, surrounded by the vibrant colors of the Indian Ocean. But where exactly are the hidden gems in this island nation? Let's unravel the secrets of this exotic destination together.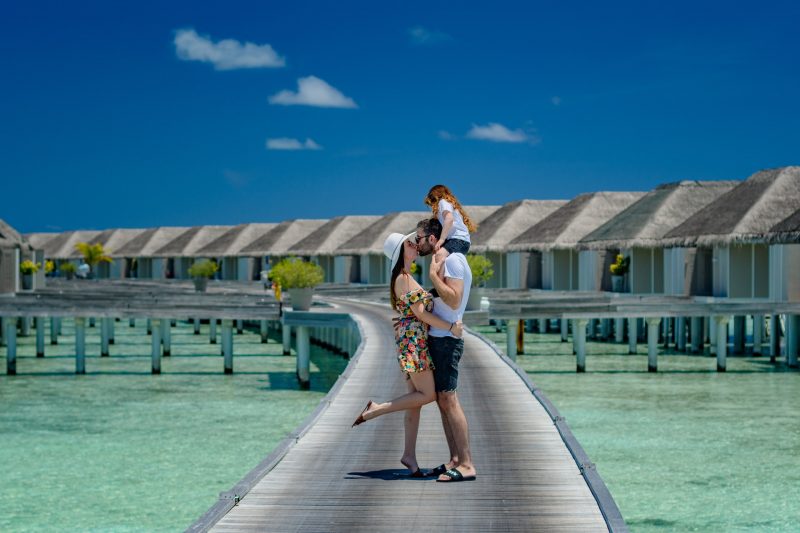 Discover pristine coral reefs teeming with marine life, indulge in luxurious resorts, and witness breathtaking sunsets that paint the sky in hues you never thought possible. The Best Places to Visit in the Maldives promise an experience beyond imagination.
Discovering Maldives – A Jewel in the Ocean
Maldives, a country comprised of 99% water and 1% land, boasts 1200 islands, with 200 inhabited. Once a haven exclusively for the wealthy, Maldives has now become accessible to everyone, transforming into a dream destination for countless tourists. We recommend a stay of 4-5 nights to fully immerse yourself in the beauty of Maldives.
Geography of Maldives: Public vs. Private Islands
Maldives features public islands, such as Male City, with numerous hotels and homestays, and private islands, exclusively owned or leased by companies. Choosing the right island depends on your budget and the experience you seek.
Best Time to Embrace Maldives
The optimal time to visit Maldives is during the winter months, from October to April, when the weather is pleasant. Avoiding the hotter and more humid months ensures a more enjoyable stay.
Navigating Maldives – Your Journey Begins
Transportation in Maldives: Air Travel Insights
For travelers from India, air travel is the preferred mode, with direct flights available from major cities like Mumbai, Bengaluru, Chennai, and Delhi. Booking your flight tickets in advance is recommended to secure favorable rates.
Maldives Visa Process – Hassle-Free Entry
Maldives offers Visa-on-arrival for Indians. The process is straightforward, requiring essential documents such as return flight tickets, hotel bookings, and a valid passport. Imuga Registration is a simple online procedure that ensures a smooth entry into the country.
Intracity Transport – Navigating Maldives
Intracity transport in Maldives involves ferries and taxis, providing convenient travel options. Resorts on private islands typically offer speedboat transfers, ensuring a seamless journey from the airport to your accommodation.
Private Island Resorts – A Luxurious Escape
Private islands offer a distinct and luxurious experience. We recommend considering private island resorts for an indulgent and memorable stay.
Maldives Accommodations – A World of Choices
Dive into the variety of accommodations available in Maldives, from ordinary deluxe rooms to Beach Villas and Water Villas. Each option provides a unique experience, with private pools and beach access enhancing the overall stay.
Types of Rooms in Private Island Resorts
Private island resorts typically offer three main types of rooms: Ordinary Deluxe Room, Beach Villa, and Water Villa. These options cater to different preferences, providing guests with a range of choices to suit their needs.
Crafting Your Maldives Experience – Dining Plans and Activities
Choosing the Right Dining Plan
Maldives offers various dining plans, including room-only, room with breakfast, half board, full board, and all-inclusive plans. Each plan caters to different preferences, allowing guests to tailor their experience.
Facilities in Maldives Resorts – Beyond the Ordinary
Explore the buffet system, pool and bar, indoor games, and a plethora of water sports activities available in Maldives resorts. The all-inclusive plan provides guests with unlimited drinks and access to various facilities on the island.
Booking Your Maldives Experience
Whether booking independently or through an agency, there are key considerations. Researching different resorts, contacting them directly, and comparing prices can help secure the best deal. For those opting for an agency, thorough research and communication with multiple agencies ensure a customized plan that fits your preferences.
Counting the Costs – Your Maldives Expense Sheet
Finally, let's break down the potential expenses for your Maldives trip. From flight tickets to accommodation, food, and activities, understanding the costs will help you plan your budget effectively.
Expense Sheet Breakdown
Return flight tickets: ₹17,000
Visa (for private islands): Free
Transportation: ₹3,000
Hotels (public islands): ₹4,000-₹5,000 per night
Food: ₹15,000
Activities: ₹5,000 per head (public islands)
For private resorts, most expenses are included in the package, with prices varying from mid-range to luxurious options.
Maldives Magic: Best Places to Visit in the Maldives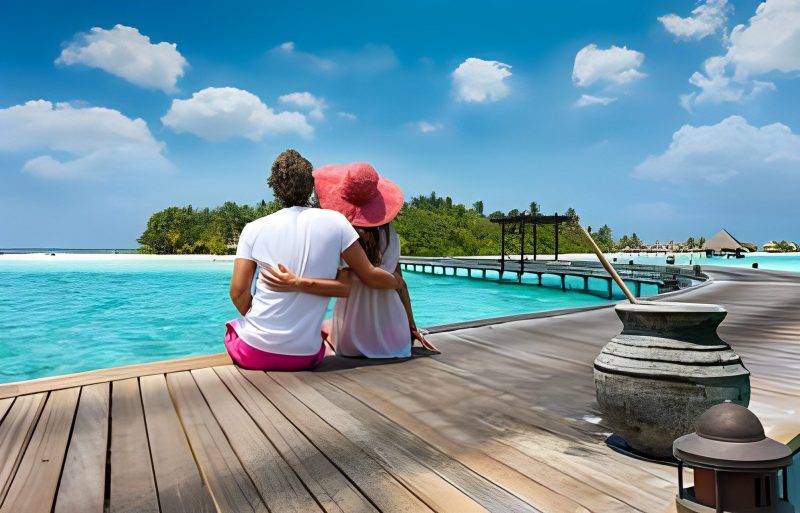 Discover Paradise: Top Maldives Destinations
Curious about the top spots that will make your Maldivian adventure truly memorable? Imagine exploring the underwater wonders of the Ari Atoll, where vibrant coral gardens and an abundance of marine life await. Head to the iconic Malé for a taste of local culture and history, or escape to the secluded paradise of Thulhaagiri for an intimate and tranquil getaway. Uncover these gems and more as we dive into the details, offering you a sneak peek into the allure of the Maldives' most enchanting destinations.
1. Malé: A Vibrant Capital
Dive into Culture and History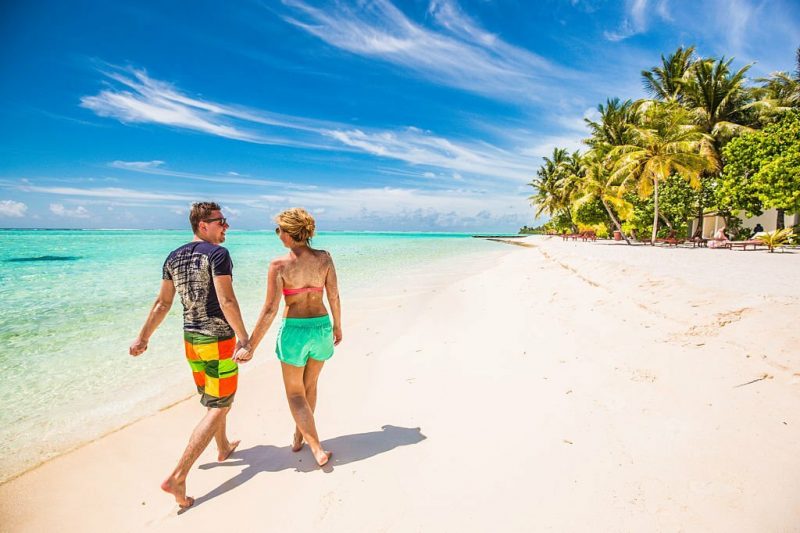 The bustling capital city of Malay serves as the primary entry point to the Maldives, seamlessly blending Moldavian culture with a thriving tourism scene. Immerse yourself in the island nation's rich history at the Malay museum, housing artifacts depicting the diverse islands that make up the Maldives. Explore attractions like the Tsunami Monument, the grand Friday Mosque, and the Malay Fish Market, providing a captivating glimpse into the allure of this vibrant capital city.
2. Komandoo Island: Romance and Luxury
A Romantic Escape in Paradise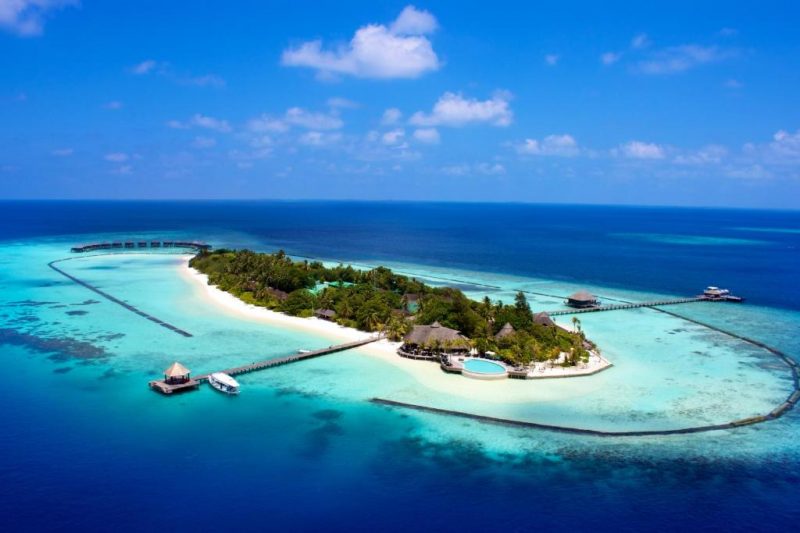 A short speed boat ride away from Malay lies Komandoo Island, an exquisite resort capturing the hearts of couples seeking a romantic escape. With overwater suites resembling traditional ships, Komodo Island offers a luxurious vacation experience. Indulge in bars, infinity pools, and pristine white sand beaches, creating an unforgettable paradise for your romantic getaway.
3. Utheemu Island: Historical Charm
Journey Through Rich Heritage
Venturing northward, Utheemu Island stands as a historical gem, boasting white sandy beaches and the prominent Uthimu Ganduvaru, a wooden palace once home to Sultan Muhammad Fakurufanu. Pay tribute to its rich heritage through the island's historical sites, making it a cherished destination for those seeking a blend of history and charm.
4. Veligandu Island: Romantic Getaway
Tropical Paradise for Couples
On the western edge of North Ari Atoll, Veligandu Island Resort beckons couples with its enchanting experience. Luxurious bars, crystal-clear lagoons, and swaying palm trees create a tropical paradise. Whether exploring underwater wonders, indulging in spa treatments, or simply basking in the beauty, Veligandu promises an unforgettable escape for couples.
5. Banana Reef: Diving Marvel
Explore the Underwater Wonderland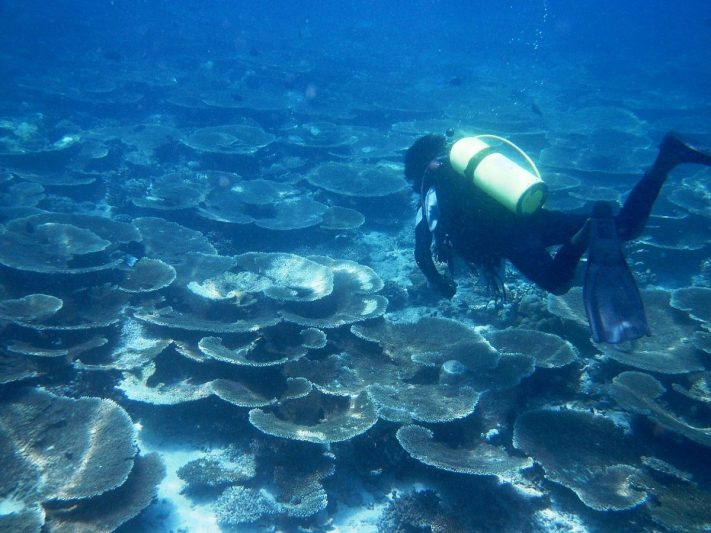 For diving enthusiasts, Banana Reef takes center stage as one of the world's most renowned dive sites. As the oldest reef in the Maldives, its vibrant array of multi-colored coral formations is truly mesmerizing. Whether you're an experienced diver or a beginner, Banana Reef promises an exhilarating underwater adventure.
6. Hulhumale Island: Affordable Luxury
Urban Comfort and Stunning Beaches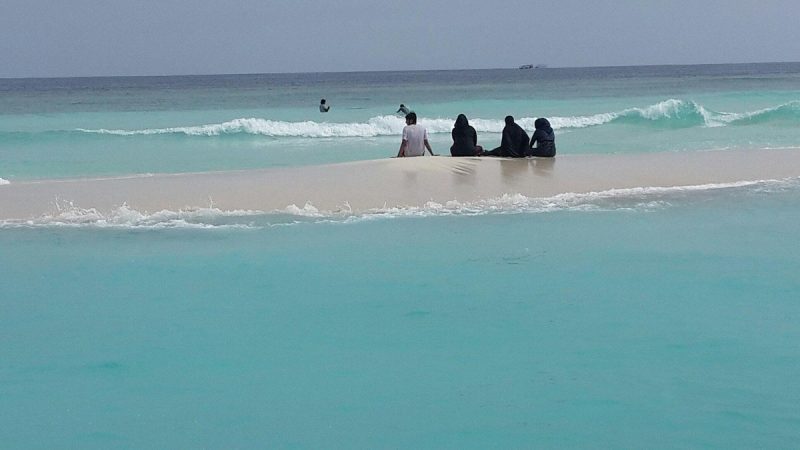 Hulhumale Island, among the artificial islands in the Maldives, stands out for its sprawling urban infrastructure and stunning artificial beaches. Providing a comfortable and affordable stay, it offers a chance to unwind, soak up the sun, and explore attractions like Central Park, Horizon Drive, and Hulumale Mosque.
7. Kendhoo Island
Spicy Cuisine and Breathtaking Sunsets
Kendhoo Island is renowned for its pristine white sandy beaches, where gentle waves meet the shore in a harmonious dance. The coral reefs that fringe the island are a kaleidoscope of colors, inviting snorkelers to explore an underwater wonderland. Whether you're looking for a romantic getaway or an adventurous retreat, Kendhoo Island in Baa Atoll promises an unforgettable experience, where the essence of the Maldives unfolds in every sunset and the warm ocean breeze whispers tales of tropical bliss.
8. Mirihi Island: Secluded Luxury
Idyllic Retreat in the Alif Dhaal Atoll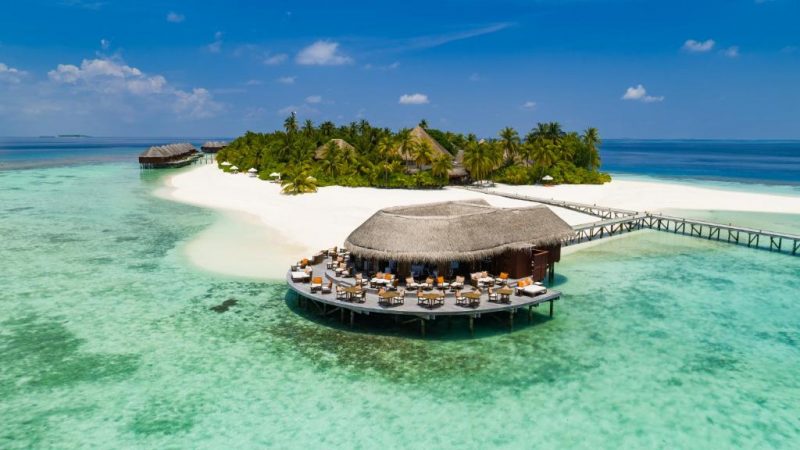 In the Alif Dhaal Atoll, also famous as (Southern Ari Atoll) Mirihi Island, despite its size, is a highly regarded resort offering an idyllic and unforgettable vacation experience. Pristine white sand beaches, swaying palm trees, and beach cinema screenings make it a picturesque tropical paradise.
9. Maafushi: Tranquil Gem
Budget-Friendly Tranquility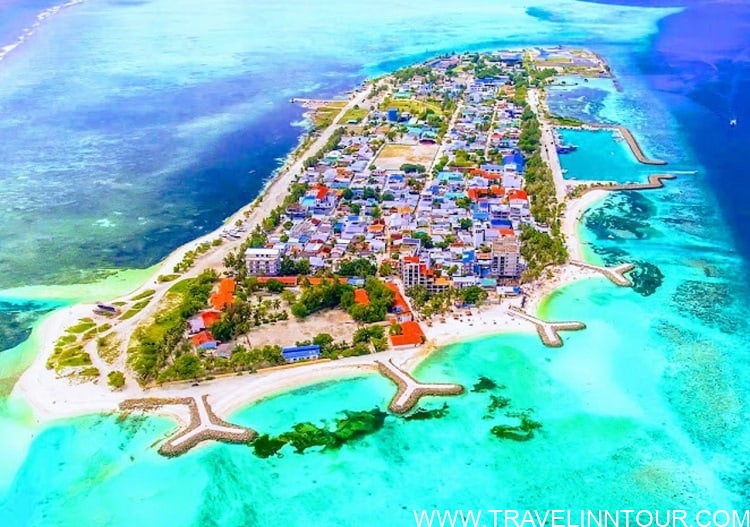 Mafushi, a hidden gem recovering from the impact of the Indian Ocean tsunami, offers a tranquil and budget-friendly alternative. Despite not boasting luxurious aesthetics, its unassuming charm and laid-back atmosphere make it special.
10. Hithadhoo: Natural Beauty and Culture
Explore Nature and Traditions
Located within Adu City, Hithadhoo offers a different experience compared to popular islands. With lush vegetation, mangroves, and shrubland, the southern part showcases natural beauty, while the bustling heart of Hitadu provides a glimpse into the vibrant culture and traditions of the Moldavian people.
11. Gan Island: Blend of Beauty and History
Southernmost Charmer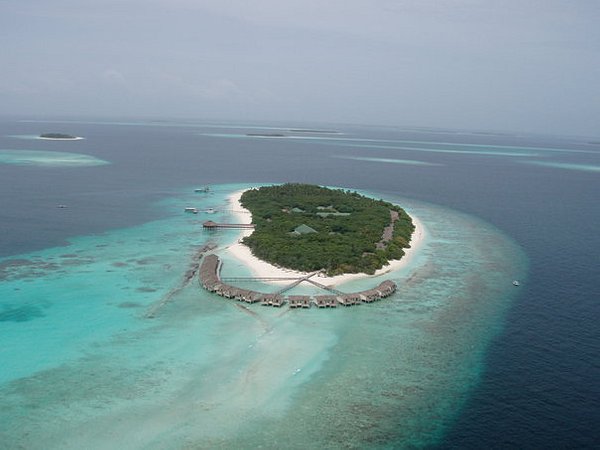 Known as the southernmost island, Gan Island is a unique blend of natural beauty and rich history. Once a significant military air base during World War II, it now thrives as a tourist hotspot with stunning beaches, vibrant coral reefs, and a glimpse into the laid-back lifestyle of charming villages.
Conclusion: Seaside Serenity – Best Places to Visit in the Maldives
In the hidden gem of Gan Island and beyond, the Maldives unfolds its marvels, inviting travelers to explore a paradise like no other. Whether you seek history, romance, underwater adventures, or simply a tranquil retreat, the Maldives offers an array of experiences that will leave you enchanted and yearning for more. Dive into the depths of the Maldivian wonders and create memories that will last a lifetime.
FAQs About Best Places to Visit in the Maldives
Is Maldives suitable for budget travelers?
Absolutely! With various accommodation options and travel plans, Maldives caters to all budgets.
What is the best time to visit Maldives for water activities?
The months from December to March offer ideal conditions for water sports and activities.
Are private island resorts worth the extra cost?
If you seek a luxurious and exclusive experience, private island resorts are definitely worth considering.
How can I explore local Maldivian culture during my stay?
Venture into public islands, engage with locals, and participate in cultural events to experience the authentic Maldivian lifestyle.
What safety precautions should I take during my Maldives trip?
While Maldives is generally safe, follow standard travel precautions, stay informed, and adhere to local guidelines for a secure journey.