Embark on an exhilarating journey through the enchanting landscapes of Costa Rica, a real-life paradise awaiting your exploration. Explore the diverse beauty of Costa Rica with these must visit places. From the lush rainforests of Monteverde to the pristine beaches of Manuel Antonio, each destination offers a unique experience. Dive into the vibrant culture of San Jose, and don't miss the iconic Arenal Volcano. Plan your Costa Rican adventure with this curated list of captivating locations.
Discover the Must Visit Places in Costa Rica
1. Manuel Antonio National Park: Where Wildlife Thrives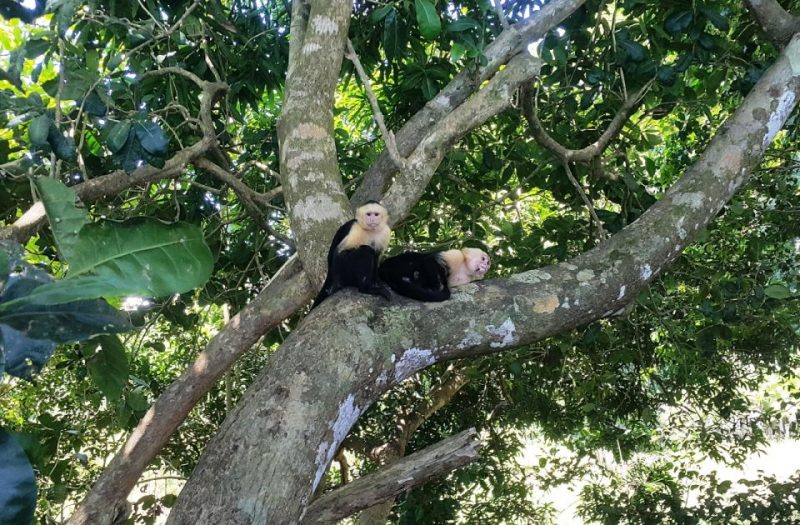 Nestled on the outskirts of Manuel Antonio town, this national park is a haven for wildlife enthusiasts. Beyond its soft sand beaches, the park offers a chance to spot howler monkeys, sloths, and a variety of vibrant birds. Guided tours enhance your wildlife viewing experience, and the nearby town of Manuel Antonio provides convenient amenities for a memorable stay.
2. Arenal Volcano: Nature's Power Unleashed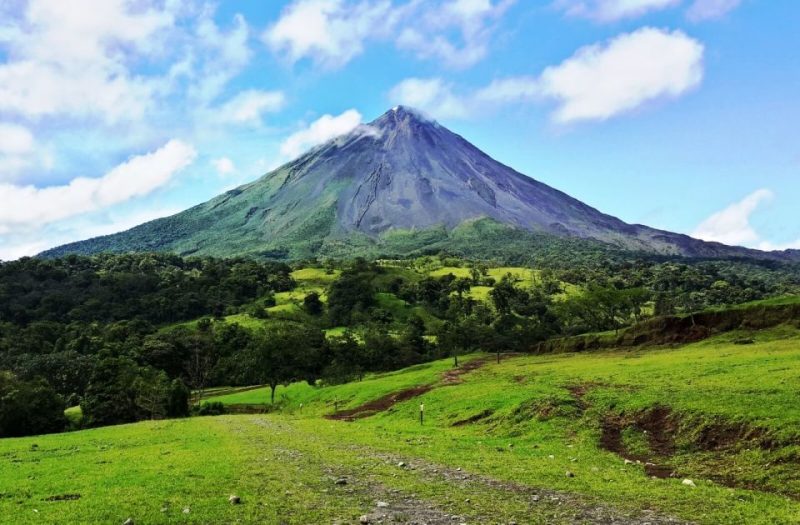 Situated in the rugged Cordillera de Tilaran, Arenal Volcano National Park is a hotspot for volcano enthusiasts. The park boasts the iconic Arenal Volcano, a cone-shaped marvel that occasionally emits ash columns and glowing red lava. With diverse wildlife and the Arena Observatory Lodge offering breathtaking views, it's a paradise for nature lovers and adventure seekers.
3. Monteverde and the Cloud Forests: Ecotourism Extravaganza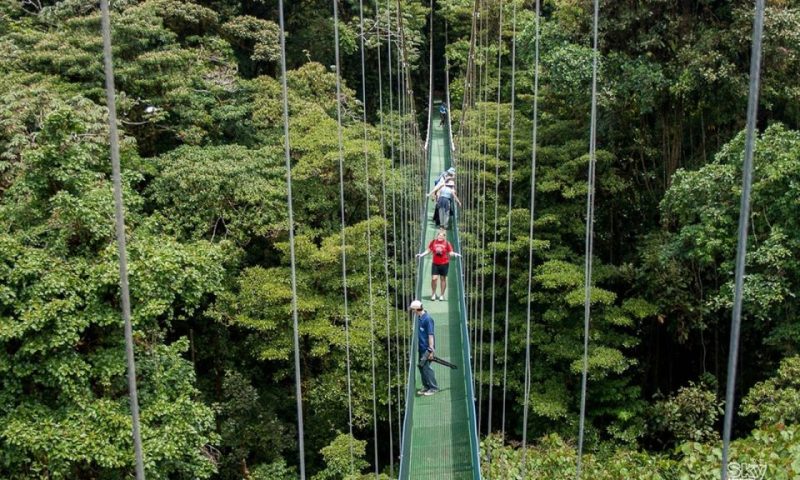 For nature lovers seeking proximity to civilization, Monteverde and Santa Elena's cloud forests are a must-visit. The unique climate nurtures diverse wildlife, and canopy tours with zip lines and bridges add excitement to your exploration. Offering amenities in Monteverde and Santa Elena, this region is a haven for ecotourism enthusiasts.
4. Tamarindo: Surfer's Paradise Turned Vibrant Town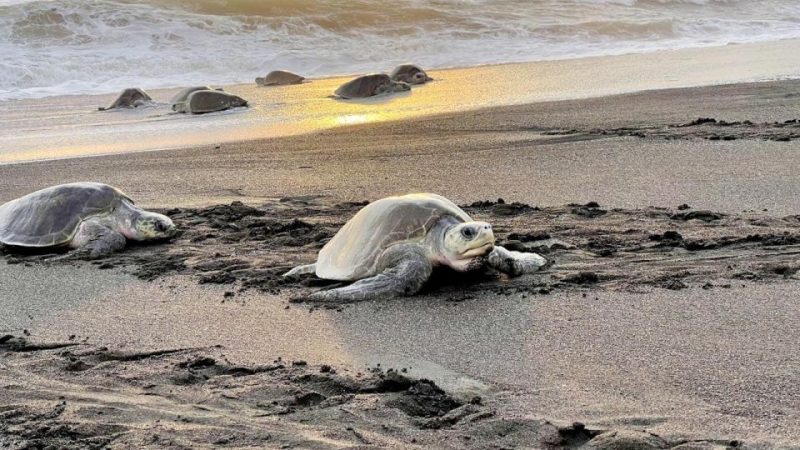 Once a tranquil fishing village, Tamarindo on Guanacaste's Nicoya Peninsula has evolved into a lively destination. Renowned for its surfing beaches and vibrant atmosphere, Tamarindo offers sustainable activities like snorkeling, horseback riding, and turtle watching. Playa Grande, nearby, witnesses leatherback turtles nesting, creating a mesmerizing spectacle.
5. Dominical: Where Nature Meets Bohemian Vibes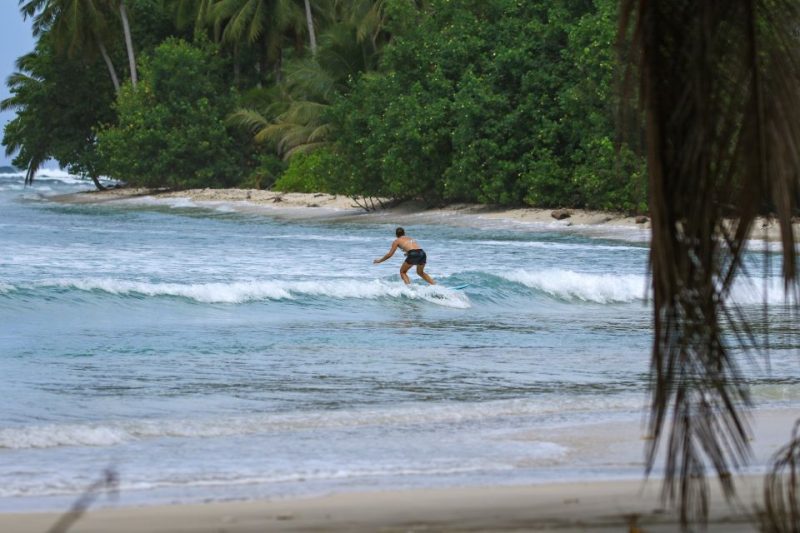 Popular among backpackers and surfers, Dominical offers beautiful beaches, affordable accommodations, and a laid-back atmosphere. Recent developments have introduced high-end resorts, making it a diverse destination. Wildlife sightings are common, and the town hosts the annual Envision Festival, celebrating music, arts, and sustainability.
6. Jaco: Coastal Bliss with Modern Comforts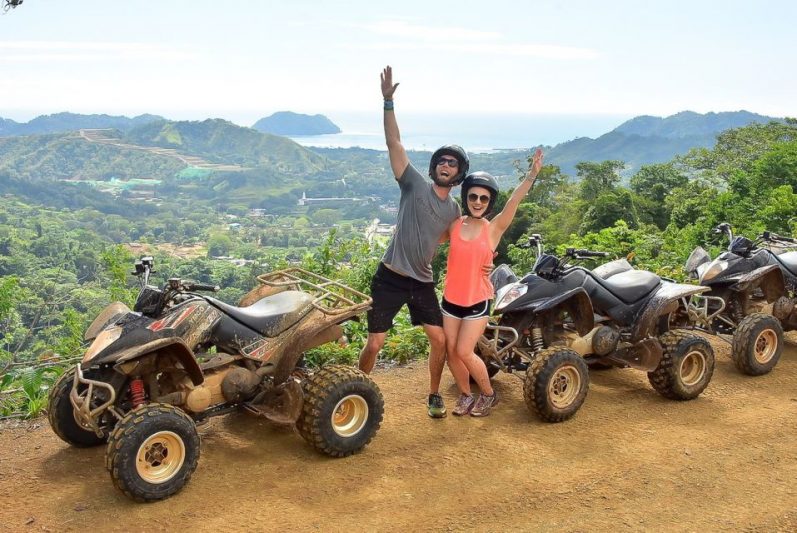 Jaco provides a refreshing escape from San Jose while maintaining the amenities of a larger town. Its vast beach, moderate waves, and modern conveniences attract expats and retirees. Less than two hours from San Jose, Jaco offers an accessible getaway with excellent dining, shopping, and a lively atmosphere.
7. Wildlife Viewing: Costa Rica's Abundant Fauna
Costa Rica's abundant wildlife makes it a unique travel destination. While the southern region is known for diverse wildlife, the northern region surprises with howler monkeys in downtown Tamarindo. Guided tours increase chances of spotting elusive species, and eco lodges in Osa Peninsula or around Dominical offer immersive wildlife experiences.
8. Tortuguero National Park: A Unique Turtle Haven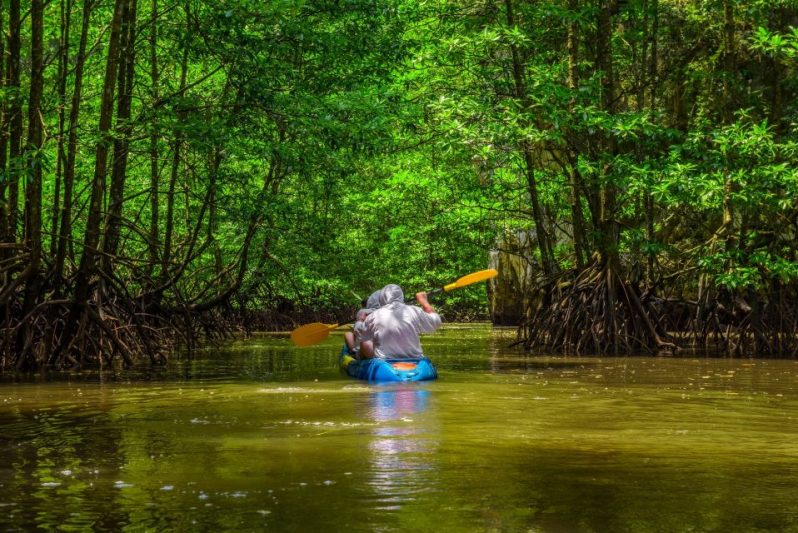 For an unconventional experience, visit Tortuguero National Park on the Caribbean coast. Accessible only by boat or plane, this wet region is a vital nesting ground for green sea turtles. Turtle watching is the main activity, and the park also offers sightings of monkeys, sloths, and a variety of amphibians and reptiles.
9. National Theater in San Jose: A Cultural Gem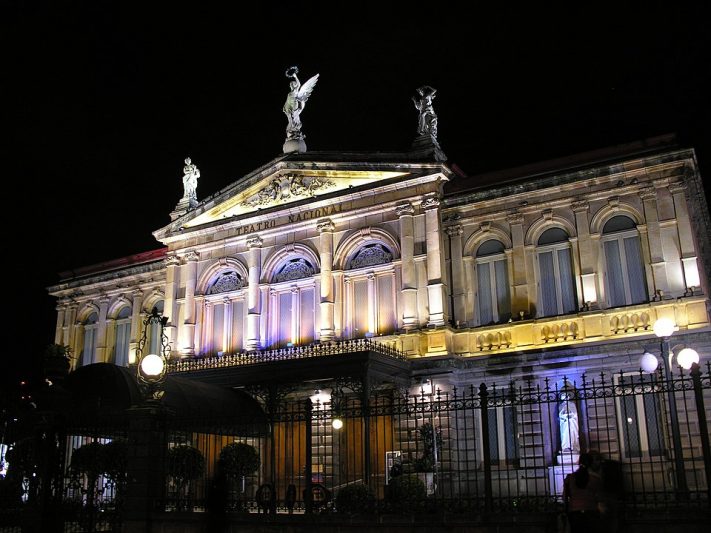 The National Theater in San Jose, a source of pride for Costa Ricans, is a testament to the country's cultural richness. Built in 1897, its Classical Renaissance architecture and murals depicting Costa Rican life make it a must-visit for history and art enthusiasts.
10. Irazu Volcano National Park: Majestic Peaks and Craters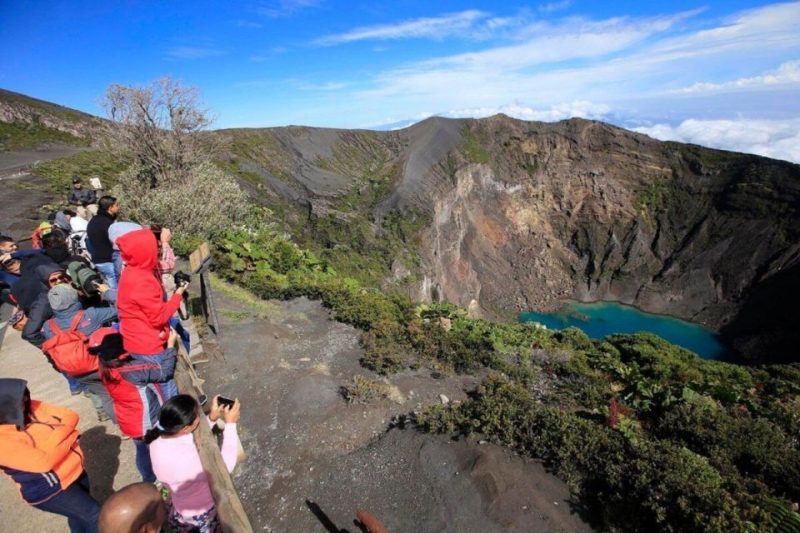 Standing at 3342 meters, Irazu Volcano is Costa Rica's tallest active volcano. With lunar-like terrain and marked trails leading to craters and viewpoints, the park offers breathtaking views of the Pacific and Caribbean on clear days.
11. Braulio Carrillo National Park: Nature's Wonderland Near San Jose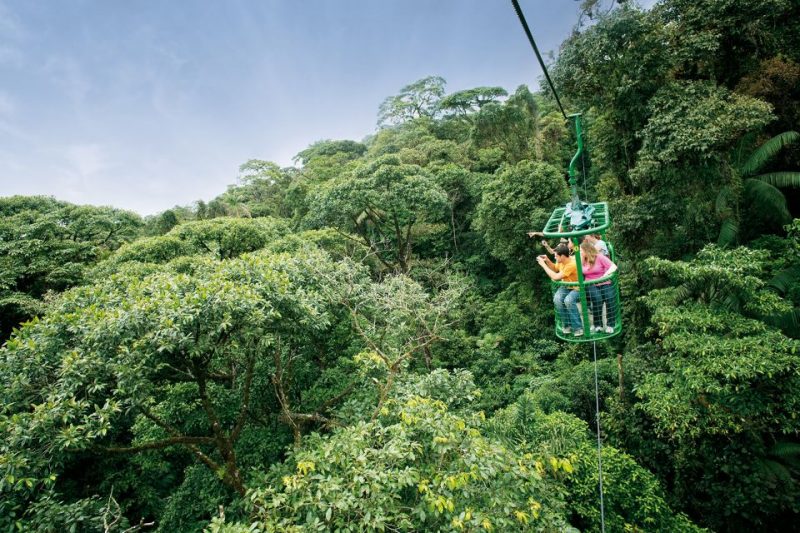 Located just a 30-minute drive from San Jose, Braulio Carrillo National Park is a picturesque destination boasting mountains, waterfalls, canyons, and rainforests. Its diverse terrain provides a convenient escape for wildlife enthusiasts, offering sightings of jaguars, sloths, and a variety of birds.
12. Rincon De La Vieja National Park: A Hiker's Paradise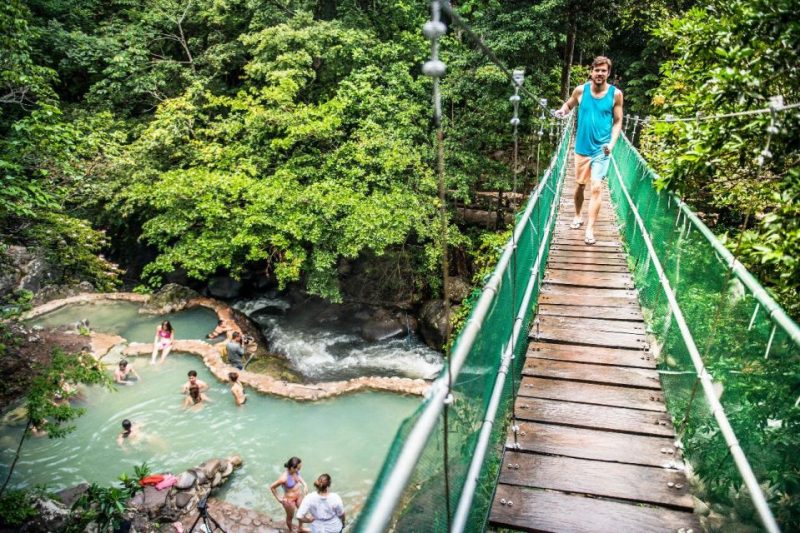 Known for the Rincon De La Vieja volcano, this park offers stunning views from the summit. Trails lead to waterfalls and hot springs, providing a less strenuous alternative to reach the park's attractions. Diverse wildlife, including sloths, monkeys, and large cats, adds to the allure.
13. Crocodile Bridge on the Tarcoles River: An Encounter with Giants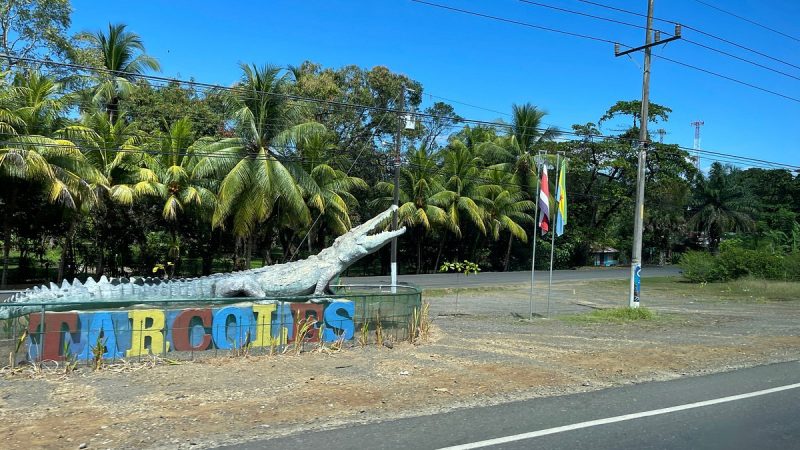 Ideal for glimpsing American crocodiles, the Crocodile Bridge, just north of Jaco, provides a safe vantage point. The bridge offers a convenient stop with parking, shops, and vendors, allowing you to observe these impressive creatures lounging in the muddy riverbed below.
14. La Paz Waterfall Gardens: Nature's Sanctuary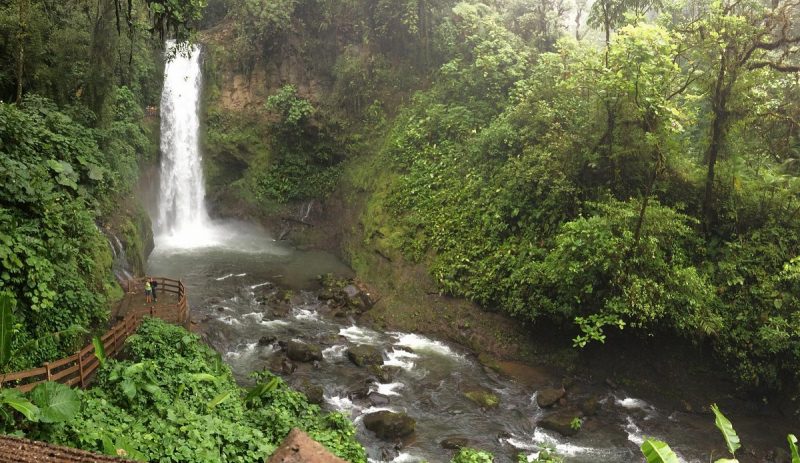 Spanning 70 acres, La Paz Waterfall Gardens is a sanctuary for various wildlife, featuring monkeys, butterflies, and hummingbirds. The breathtaking La Paz waterfall is a highlight, cascading 37 meters from the cloud forests. Additional attractions include a serpentarium, butterfly observatory, and renarium.
15. Kiteboarding in Costa Rica: Riding the Wind in Style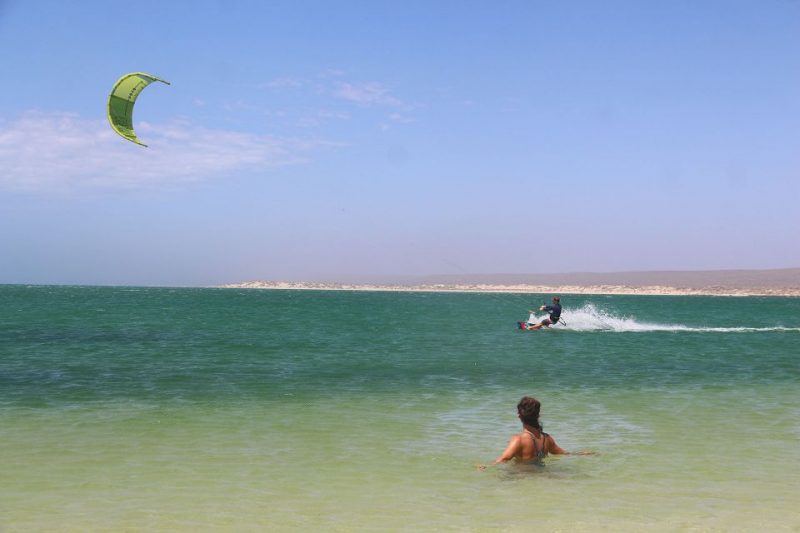 Costa Rica has emerged as a top destination for kiteboarding enthusiasts, especially on the Northwestern coast near the Nicaraguan border. Strong and consistent winds create ideal conditions, and Salinas Bay is a popular spot. Whether you're a novice or experienced kiteboarder, the Northwestern coast offers thrilling experiences with a range of accommodation options.
Sustainable Tourism: Costa Rica's Eco-Lodges
Staying in eco-friendly accommodations
The commitment to sustainable tourism is exemplified by the country's eco-lodges, a harmonious blend of luxury and environmental responsibility. When choosing accommodation, savvy travelers opt for these eco-friendly havens, recognizing the pivotal role they play in minimizing the ecological footprint.
Costa Rica's eco-lodges redefine the travel experience. Nestled within lush rainforests or perched on serene coastlines, these lodgings seamlessly integrate with nature, offering an unparalleled connection to the environment. The accommodations prioritize eco-friendly practices, boasting features like solar panels, rainwater harvesting, and waste reduction initiatives. This not only provides guests with a guilt-free stay but contributes significantly to the preservation of Costa Rica's breathtaking landscapes.
Beyond the commitment to sustainability, these eco-lodges immerse guests in the local culture. From employing local staff to showcasing indigenous art and cuisine, visitors get a genuine taste of Costa Rican life. The immersive experience extends beyond the lodge's boundaries, as guided eco-tours introduce travelers to the diverse flora and fauna unique to the region. It's an opportunity to appreciate the beauty of Costa Rica while actively participating in its conservation.
Travelers seeking an English-speaking haven within Costa Rica's eco-lodges will find warm hospitality coupled with a commitment to environmental stewardship. The careful balance between luxury and eco-consciousness ensures that guests not only enjoy a comfortable stay but also contribute positively to the preservation of one of the world's most biodiverse regions. Choose sustainability; choose Costa Rica's eco-lodges for an English-inspired journey where responsible travel is not just encouraged but effortlessly woven into the fabric of your experience.
Conclusion: Explore Must Visit Places in Costa
In conclusion, Costa Rica's diverse attractions cater to every traveler's taste, from nature enthusiasts to culture seekers and adventure lovers. Plan your journey wisely, and you're guaranteed an unforgettable experience in this Central American gem.