Welcome to Sydney, a vibrant and captivating city that offers a blend of natural beauty, iconic landmarks, and a thriving cultural scene. Whether you are a seasoned traveler or a first-time visitor, Sydney guided tours are a great way to see Sydney and its amazing sights.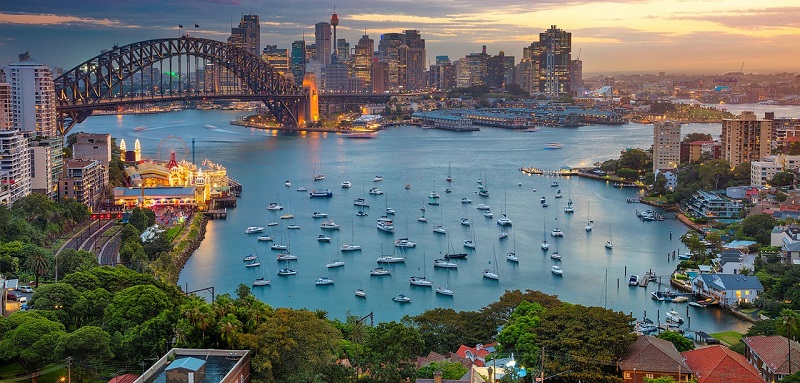 Are Guided Tours Worth It? Exploring the Riches of an Area through Guided Tours
Guided tours are a great way to experience the sights and sounds of a place you've never been before. They offer an opportunity for you to step away from your daily routine and immerse yourself in a new environment.
A guided tour is a fantastic option for anyone who is looking for an unforgettable and enriching experience. In this article, we will discuss the benefits and why guided tours are an exceptional choice for those seeking an exciting and unique adventure.
Here Are The Top Benefits of Taking a Guided Tour:
1: Gain Unparalleled Insight and Experience
When you join a guided tour, you get to share experiences and information from experts in their field. These experienced professionals know Sydney's best restaurants, shopping hotspots, and the areas where you'll find hidden treasures. They'll ensure you're off on the right foot by sharing insider tips that make your visit to Sydney truly unique.
2: Embrace Convenience and Relaxation
Planning an itinerary and researching attractions can be time-consuming and overwhelming. Guided tours take away the stress of organizing every detail, as they provide a well-structured route and carefully curated experiences. Sit back, relax, and let the experts handle the logistics, allowing you to fully enjoy the journey.
3: Prioritize Safety and Peace of Mind
Safety is of utmost importance when traveling, especially in unfamiliar territories. Guided tours offer a reassuring presence of knowledgeable guides who are well-versed in the area's safety protocols and local conditions. With their guidance, you can explore with confidence, knowing that your well-being is their priority.
4: Enjoy Cost Savings and Value
A guided tour can be a lot of fun. It may include transportation, attraction tickets, and even meals, giving you a complete and hassle-free experience.
There are many ways to arrange a dream vacation. With an organized trip, you can save money compared to arranging everything yourself, and make the most of your time.
5: Forge Connections with Fellow Travelers
One of the joys of guided tours is the opportunity to connect with like-minded people/travellers who share your interests and passion for exploration. Whether you're a solo traveler or part of a group, these tours create an environment where friendships can flourish, enriching your journey with new connections.
6: Benefit from Expert Navigation
Navigating a new city can be daunting, but with a guide by your side, you'll have access to insider knowledge. Guides know the best routes to take, as well as areas to avoid, saving you time and ensuring a seamless exploration. Their expertise allows you to make the most of your time in Sydney, while avoiding any potential risks.
7: Unlock Exclusive Access
Guided tours often grant access to exclusive spots and attractions that are not easily accessible to the general public. With a guide leading the way, you'll have the chance to explore hidden gems, secret locales, and special areas that are off-limits to independent travelers. This exclusivity adds an extra layer of excitement and discovery to your journey.
The Ultimate Sydney Adventure: Sydney Guided Tours
Examples of guided tours include historical tours of a city such as Sydney or Washington DC, natural history safaris through a national park, a gourmet food tour of Italy, or a special behind-the-scenes tour of a museum. Guided tours allow travelers to learn about a destination in a unique, engaging way, and leave with lasting memories! Here are some guided tour examples.
Sydney Opera House Guided Tour: Unveiling Architectural Splendor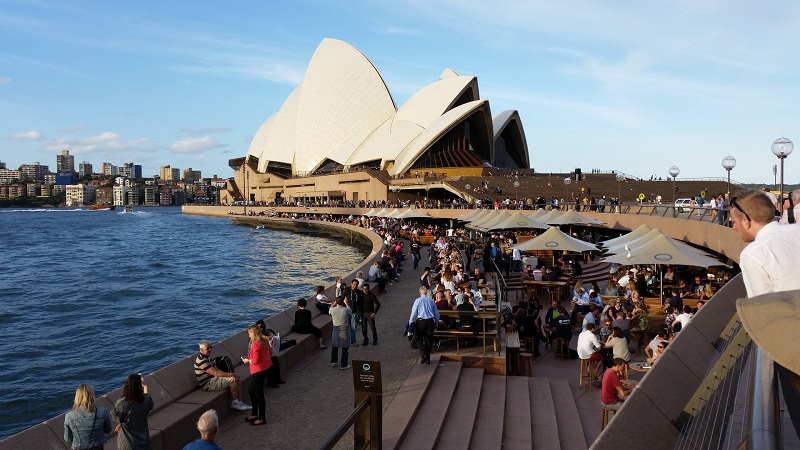 Discover the secrets of Sydney's iconic Opera House by joining a guided tour that delves into its architectural marvels. Gain insights into the construction process, unravel the stories behind its worldwide fame, and explore the majestic interiors of this cultural landmark. 
Get to know the fascinating world of opera and discover the captivating performances held throughout the year. Travelers all over the world seek out this tour, and they don't regret it. It's truly an unforgettable experience.
The Rocks Historical Walking Tour: Tracing Sydney's Roots
The Rocks Walking Tour is an insightful look at one of Sydney's oldest and most historically important neighborhoods. Stroll along cobblestone streets as knowledgeable guides recount vivid anecdotes about European immigration and the indigenous Aboriginal heritage. 
Discover heritage buildings, narrow alleyways, and vibrant markets that bring Sydney's past to life. This walking tour offers a comprehensive glimpse into the city's history, culture, and captivating stories.
Harbour Bridge Guided Tour: Awe-Inspiring Views from Above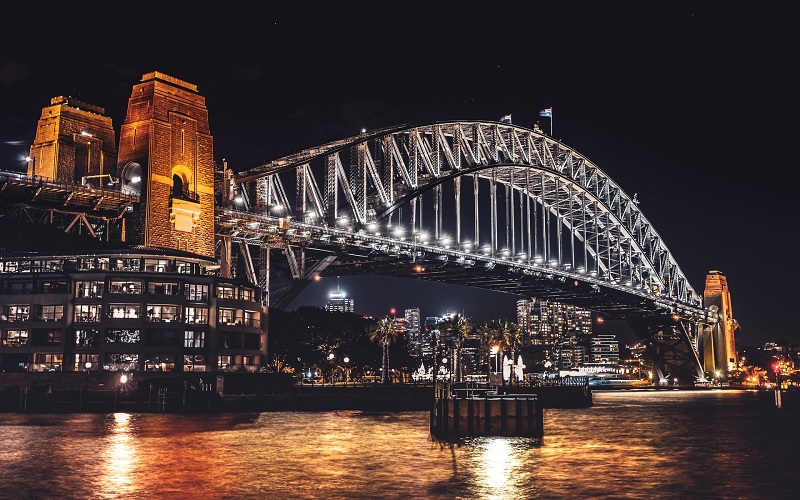 Make the trip of your life. Get a peek behind the scenes at Sydney's iconic Sydney Harbour Bridge, the city's landmark symbol of hope. Ascend to breathtaking heights and witness panoramic views of the city skyline, the Sydney Opera House, and the CBD.
Delve into the bridge's fascinating history and construction tales as shared by experienced guides. With safety equipment provided, this tour ensures an unforgettable experience atop this magnificent structure, especially during the enchanting sunset hours.
Hunter Valley Guided Tour: Indulge in Wine and Scenic Delights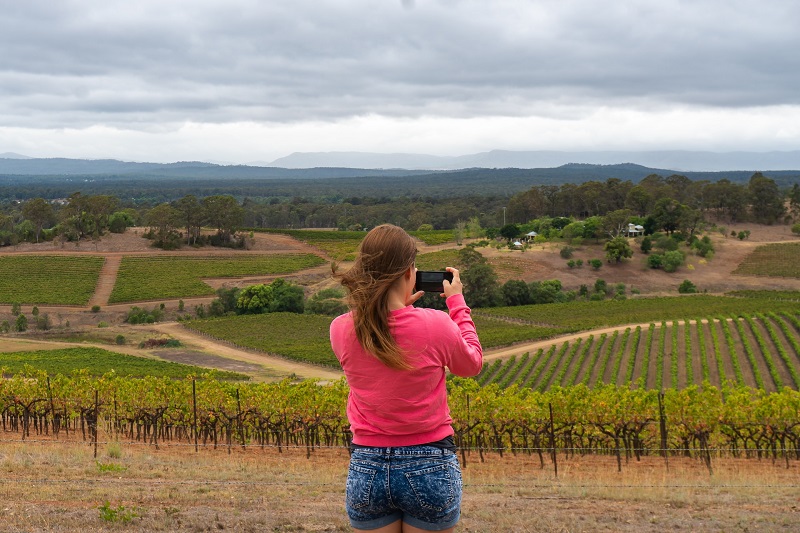 A Hunter Valley guided tour will offer you a chance to escape the hustle and bustle of the city and experience the beautiful Hunter Valley region of New South Wales. There's no better way to enjoy a weekend getaway than visiting a winery, sampling delicious wines, and tasting the region.
This tour offers a perfect blend of gastronomic delights, scenic beauty, and a relaxed atmosphere. Uncover the secrets of wine-making, savor artisanal food, and revel in the incredible ambiance of this picturesque region. The Hunter Valley guided tour promises an unforgettable journey for wine enthusiasts and nature lovers alike.
Bondi Beach: Sun, Sand, and Surf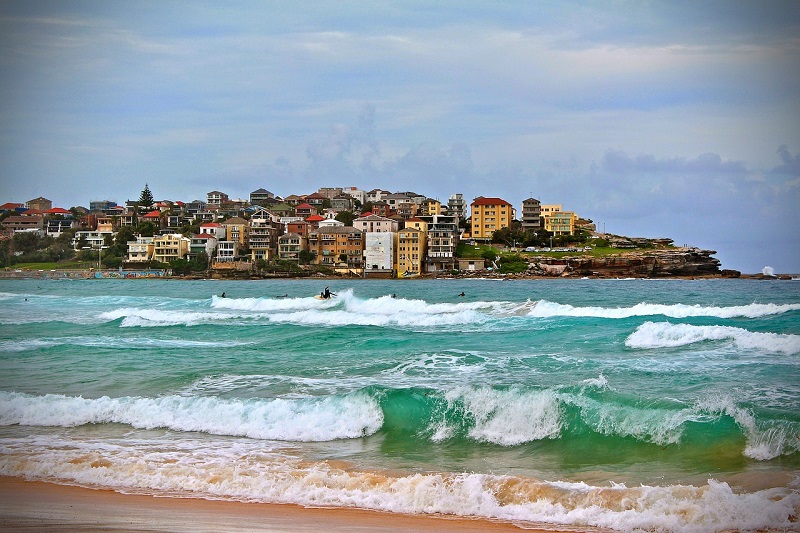 Renowned for its golden sands and world-class surf breaks, Bondi Beach is a must-visit destination for beach lovers. Located just a short distance from Sydney's city center, Bondi Beach offers the perfect escape from the bustling urban environment.
Whether you're looking to catch some waves, soak up the sun, or simply enjoy a leisurely stroll along the coastline, Bondi Beach promises an unforgettable experience. Don't forget to explore the vibrant beachside cafes and restaurants for a taste of the local culinary delights.
Wildlife Guided Tour: Nature's Wonders Unveiled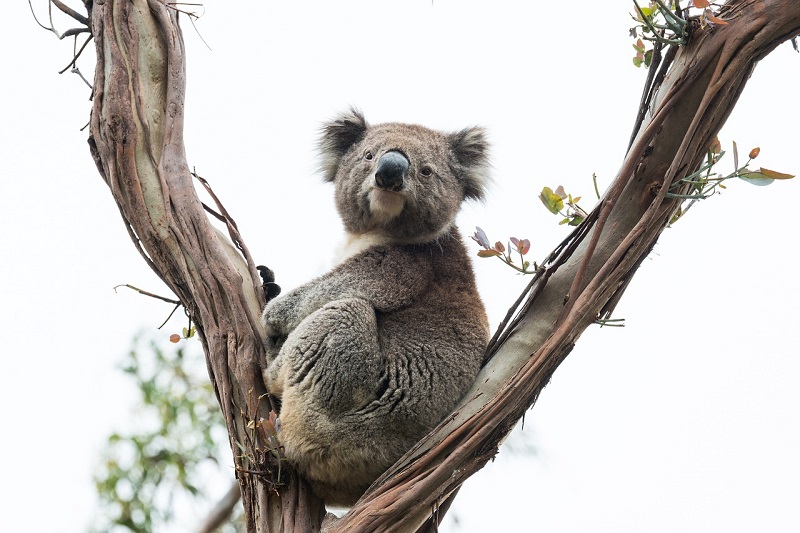 Sydney's captivating wildlife and landscapes provide an ideal setting for a guided wildlife tour. Witness unique native animals in their natural habitats, guided by experts who share their wealth of knowledge. 
Explore the city's magnificent national parks, from world-famous beaches to serene rainforests, while discovering the diverse wildlife that calls them home. This guided tour allows you to delve into the awe-inspiring beauty of Sydney's natural wonders, offering a memorable and educational experience for all.
Unforgettable Experience: Whale Watching Tour in Sydney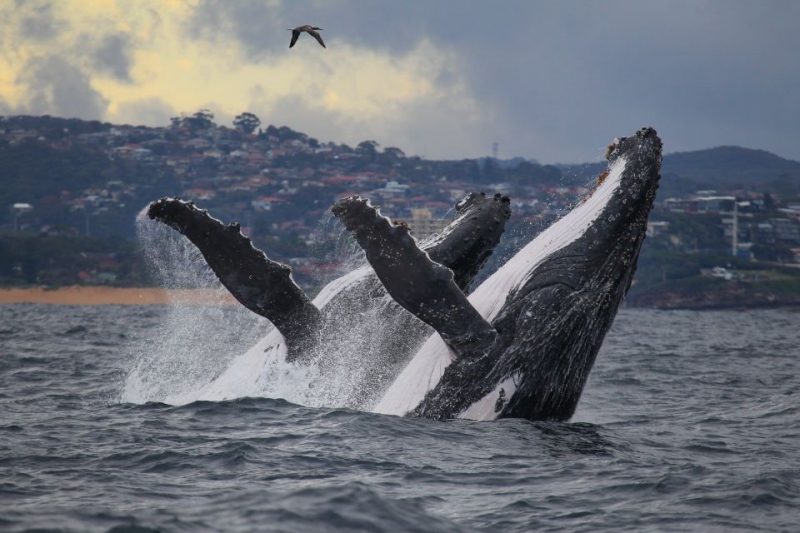 If you're seeking an incredible experience in the vibrant city of Sydney, look no further than a captivating whale watching tour. A must-see for nature lovers and thrill-seekers alike, this thrilling experience will leave you breathless as you marvel at the majestic animals that swim, dive and fly through the deep blue sea.
Not only will you be treated to the awe-inspiring sight of these magnificent creatures in their natural habitat, but you'll also have the opportunity to encounter playful dolphins and a diverse array of sea life that call the depths of the ocean home. Whether you're exploring solo, embarking on an adventure with friends, or enjoying a romantic escapade with a loved one, a whale watching tour in Sydney promises an unparalleled and truly unforgettable experience.
Sydney Guided Tours: Exploring Sydney's Lesser-Known Delights
Cockatoo Island: A Journey into Sydney's Industrial Past
Tucked away in Sydney Harbor, Cockatoo Island carries a fascinating history as a former convict settlement and shipyard. Today, it has transformed into an open-air museum, inviting visitors to explore its heritage-listed buildings and discover the stories etched into its rugged landscape. Spend a night camping under the stars or attend one of the island's vibrant events, showcasing the intersection of art, culture, and history.
Newtown: Bohemian Vibes and Artistic Spirit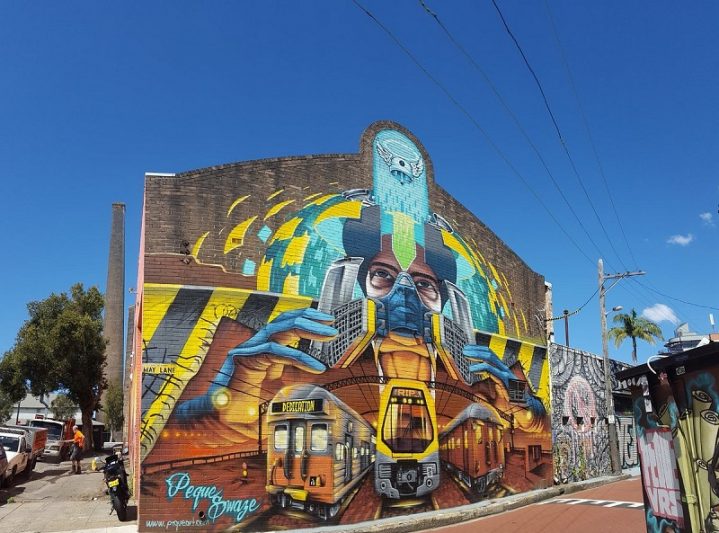 Escape the hustle and bustle of the city and venture into the eclectic neighborhood of Newtown. Known for its vibrant street art, independent boutiques, and an array of international cuisines, Newtown exudes a bohemian atmosphere that captivates artists, musicians, and free spirits. Explore the local markets, immerse yourself in the lively music scene, and savor the diverse culinary delights that make this suburb a true hidden gem.
Conclusion On Sydney Guided Tours
Sydney is a city that captivates with its stunning landscapes, iconic landmarks, and rich cultural heritage. From the architectural wonders of the Sydney Opera House and the Sydney Harbour Bridge to the natural beauty of Bondi Beach and the Royal Botanic Garden, this vibrant metropolis offers an unforgettable experience for every traveler. By exploring the city's many facets, you will discover why Sydney has earned its place as one of the world's most desirable destinations.
Remember to plan your visit wisely, make use of public transportation, and engage with the local community to fully immerse yourself in Sydney's charm.
We hope this comprehensive travel guide has provided you with valuable insights to help you make the most of your time in Sydney. Start planning your adventure today and embark on a journey that will create lasting memories.
FAQ: Sydney Guided Tours
What is the cancellation policy for guided tours? The cancellation policy for guided tours depends on the specific tour companies or tour guides. Generally, it is recommended that you contact the business to ask about their cancellation policies. Some may offer full refunds if the tour is cancelled more than a certain number of days in advance, while others may offer no refunds or only partial refunds.
How can guided tours save me money? A: Guided tours can save you money through several ways. They often negotiate better rates for accommodations and attractions, which are passed on to the travelers. Group tours allow for shared expenses, reducing individual costs. Additionally, expert guides can provide valuable insights and tips, helping you avoid unnecessary expenses and scams.
How can I find the best deals on guided tours? To find the best deals on guided tours, consider booking in advance, especially during off-peak seasons. Compare prices from different tour operators, both online and offline, and look for special promotions or discounts. Utilize online platforms, travel agencies, and tour aggregators that offer competitive rates and exclusive deals.
Are group tours a cost-effective option for budget travelers? Yes, group tours can be a great choice for budget travelers. By traveling with a group, you can share expenses, such as transportation and accommodation, reducing individual costs. Group tours also often have negotiated lower rates, making them more affordable compared to organizing everything independently.