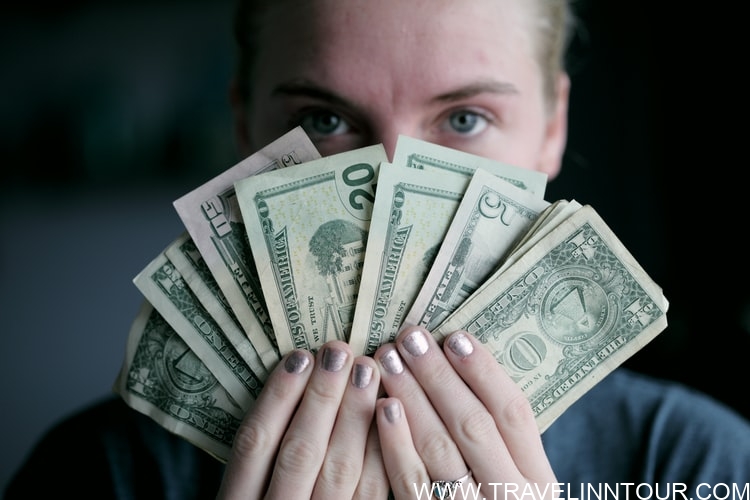 Whether it is flight bookings, accommodation, or food costs, travelling can take a big bite out of the budget. But there are many ways that help you have a fun-filled holiday even when you spend less and less money on your trip. Read on to know more about the ways to save money when you are on holiday.
Money Saving Travel Tips For Budget Travellers
Air Travel
I always travel with an only carry-on. You guys too? Yeah. especially if you're in Europe and traveling around, a lot of the cheap flights you don't get to check a bag.
You get to the airport and they want another 50 Euros for the bag, please. Ryan Air. Lying Air. Sleezey Jet Slanderous, but hey! Sorry. But also if you just have a backpack or something, you don't have to be paying for cabs to get from the airport to your hotel. You're just more free to walk places and get cheap flights and get easily on trains. And I promise you…. you think you need more things than you need. If we can all live out of carry-ons, you can go on a three-week trip with just a carry-on.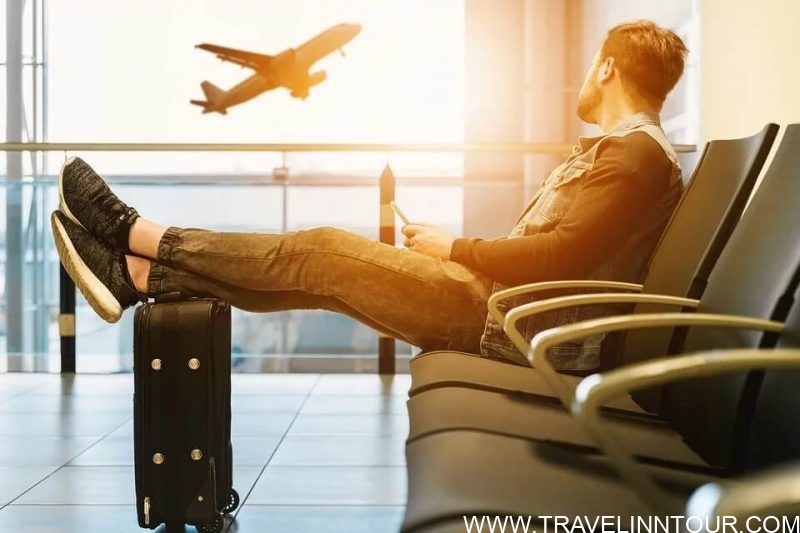 Before booking your flight tickets you can check out if there are affordable deals on websites. It's better to pack light and not use heavy bags to avoid both burden and extra cost. Consider flying out from and landing in at the same airport as it is considerably cheaper. This way you can save money on rental cabs as well. Many airlines also offer the best prices if you are booking a little earlier. So it depends a lot on how well you plan and organize your trip.
How To Save Money on Food While Traveling?
Consider cooking your own meals in order to save money. It's like having a picnic with your family, full of fun. You should try to cook some of your meals at least when you go on a tour. Many of the hostels or guesthouses or shared rooms have kitchens and cooking ware. You can look for hotels that provide self-cooking options, as this can save you a considerable amount of money.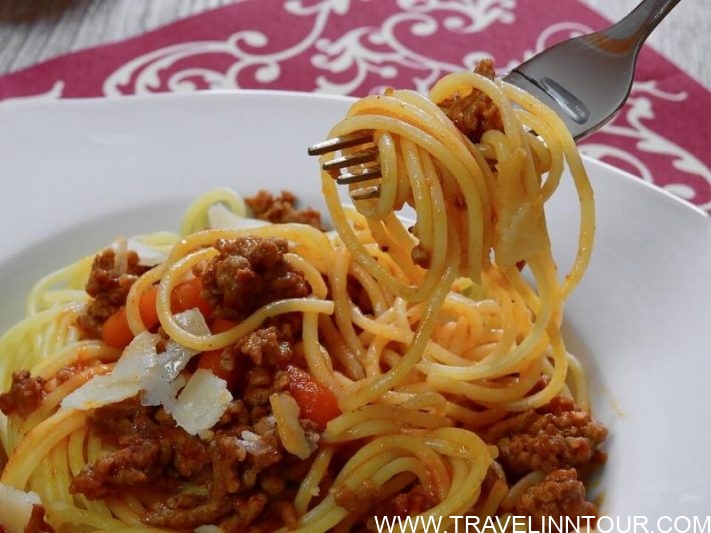 Avoid eating at the hotels where you are staying. Most often, the food charged at hotels is expensive and not so great tasting too. Instead, go out and discover food joints and local cafes. It will be fun and you might end up finding a local favorite. Holiday apartments that offer good food at best prices are also something to be considered as are the local food tucks in the area.
Eat a big, solid breakfast because you're going to need that energy when you're out exploring and then also if they have fruit, take as much as you can. Take the fruit. Take the bread. Make sandwiches. Take fruit and stuff it all in your backpack, and that will hold you over through lunch then you can have dinner. If you skip a meal, you save 15 or 20 bucks.
How To Travel Cheap?
Use public transportation or walk everywhere
Number 1: You get to see the city. Don't just get in a cab or you'll miss everything around.
Number 2: it's cheap/ free…..so… and good exercise. Again Uber and taxis can add up so quickly. I just generally don't trust taxi drivers in foreign countries. As soon as they hear your accent, they're like we can charge them 3 times extra. And then they say, " Please, please. Put all your stuff in the trunk." So that I can hold you ransom. Never put your stuff in the trunk. Never put your bags in the back of the trunk. Always carry them so that if you have to, if you get in an argument and they try to up the price on you or pull a fast one, you can just get out.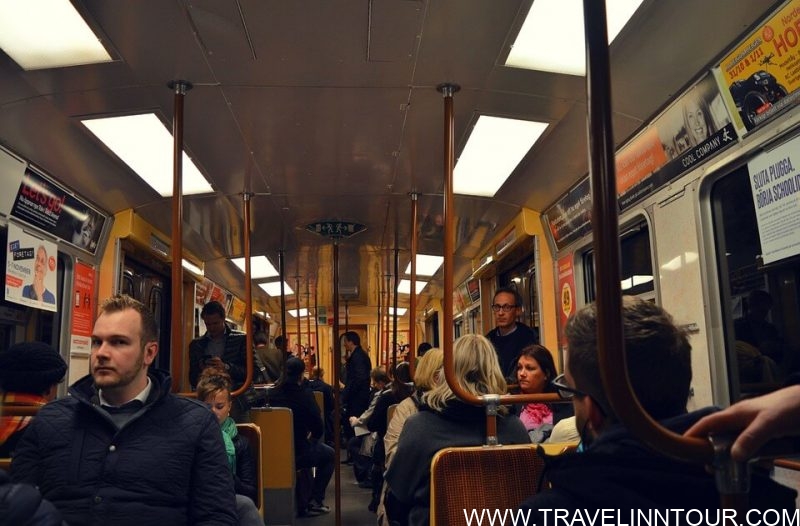 You can choose to travel at night so that you can sleep your way through the journey and save money on accommodations. The ride will not seem so long when you are sleeping. Most people hire taxis to reach a particular place in and around the city. While this is the easiest way, it is going to be very expensive. You can save money by traveling on buses and trains. This way you get to see the place better and it's enjoyable too.
Accommodation – Cheap Alternatives To Hotels
Staying in smaller towns or villages that are close to where your destination is, are less expensive than hotels. You just need to travel for a few minutes and you can save pretty much. By making use of the hospitality exchange, you will not have to spend anything on accommodation. This trend is fast catching up in European countries. You need to sign up on the website and connect with your hosts, who are willing to offer a bed or free space for you to stay.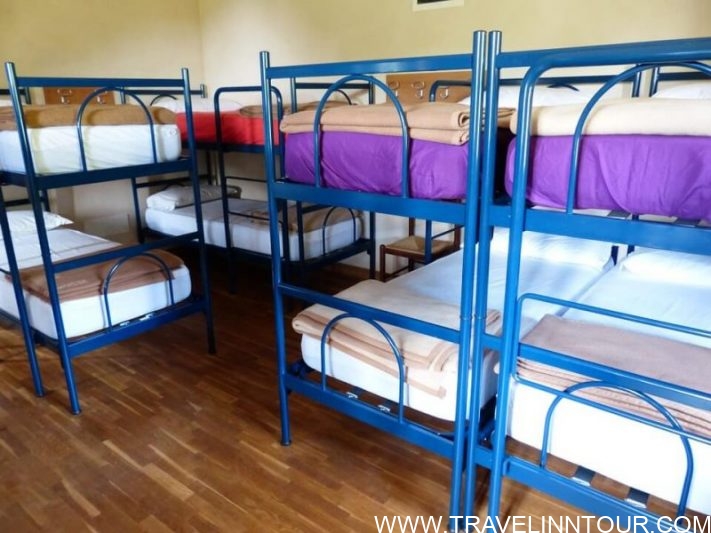 You've got to use Airbnb or couch surfing, especially. I'm a big, big, believer in couch surfing. It's free. You can stay with other people. Couchsurfing.com is the website where you can basically find a stranger's home to stay in for a little while.
It sounds kind of scary. People are worried about security sometimes, but people are super cool. You can read through someone's profile. There's a lot of reviews. Have you done it? I haven't done it. I've always wanted to, but my girlfriends have always been terrified of it. I think girls do have a legitimate security concern about it.
But with both Airbnb and couch surfing, you can find the best places to go and see because these people know. And if you want to get immersed, try WWOOF.net; worldwide organization of organic farms You can stay on a farm for two weeks and work in exchange for food and shelter.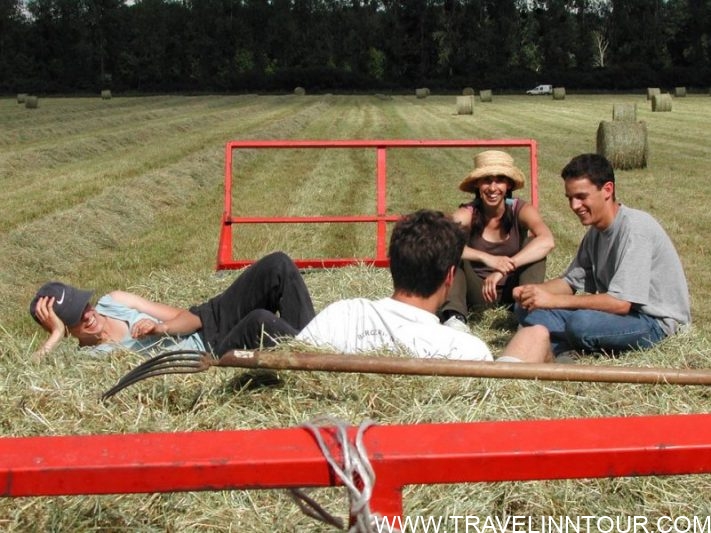 On The Subject Of Cash
My next tip is to get a credit card that earns you air mileage. Every time you spend a dollar, or pound, or Euro, they match that with an airline mile. Choose the airline that you feel most attached to that you fly with the most, especially in Europe and North America where credit cards are accepted a lot more than in other places.
Instead of taking out money and getting charged bank fees, you're just charging and getting airline miles. Get a loyalty program. Get your airline miles because it will make your next trip that much more doable.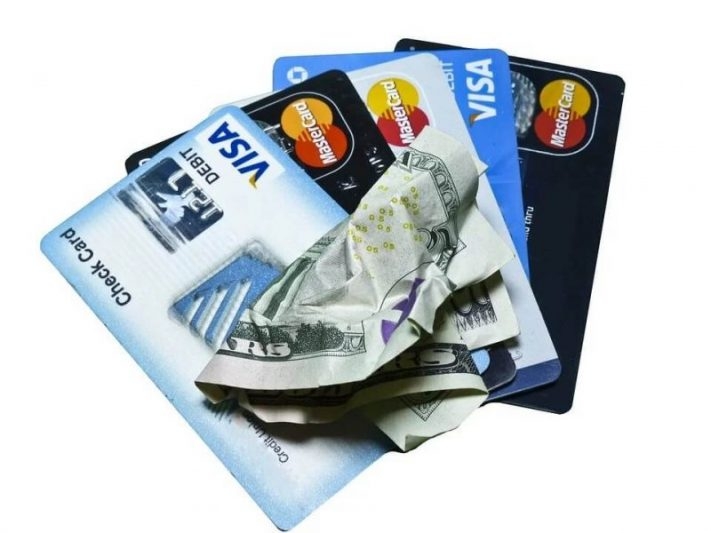 I'd say if you're going somewhere where it's a more cash-friendly place, take it all out at once so you only get charged once. And it's a great way to budget yourself because you only have that much cash. But you do not need traveler's checks. They are super old school. So don't listen to Mom and Dad. Don't bring traveler's checks.
Avoid Populated Tourist Areas
Most often the popular tourist hotspots are not so interesting and worth spending much time. The prices in these areas too will be usually higher because most visitors are not aware of the actual rates and spend money without any second thoughts when on vacation. It is best for you to avoid eating or shopping in these areas. You can find better places by taking a walk around and exploring the lanes and streets.
Make Use of Tourism Cards
Many major travel and tour planners issue tourism cards which you need to buy for a fee. With these cards, you can get free entries to popular attractions such as museums and discounts at certain shopping malls and eateries in the city. You could also get free public transportation, which can save a great deal of your money. You need to make the best use of them on time to avail of the benefits.
Visit Small Countries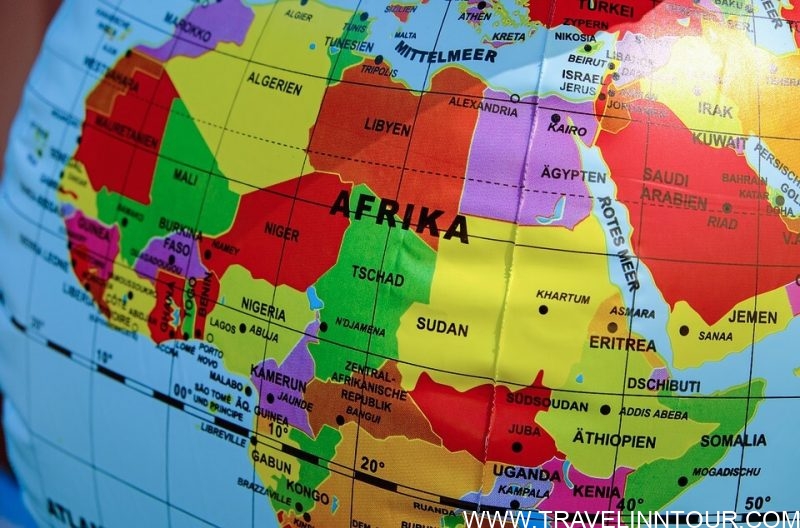 Spending just a weekend at a deluxe hotel in San Francisco will cost more than double for the same tour to a small place, such as Bangkok. Consider going to places that have higher affordability rates. Even a small village has so much to offer. Make the most of your holiday by choosing an economical destination.
If you think these money saving tips are helpful, you know what to do, thumbs-up share it with your friends and subscribe if you haven't already. All right, as always, stay curious, keep exploring, and we'll see you guys on the road.
Save It On Pinterest