Explore the vibrant city of Bellingham and uncover a plethora of exciting activities. From outdoor adventures to cultural landmarks, shopping, and dining. Whether you're a local resident or a visitor exploring the area, this guide will provide you with a comprehensive overview of the best things to do in Bellingham.
Bellingham, a charming city nestled in the Pacific Northwest, is a haven for nature lovers, adventure seekers, and culture enthusiasts alike. With its stunning natural beauty, vibrant community, and diverse range of activities, Bellingham offers something for everyone.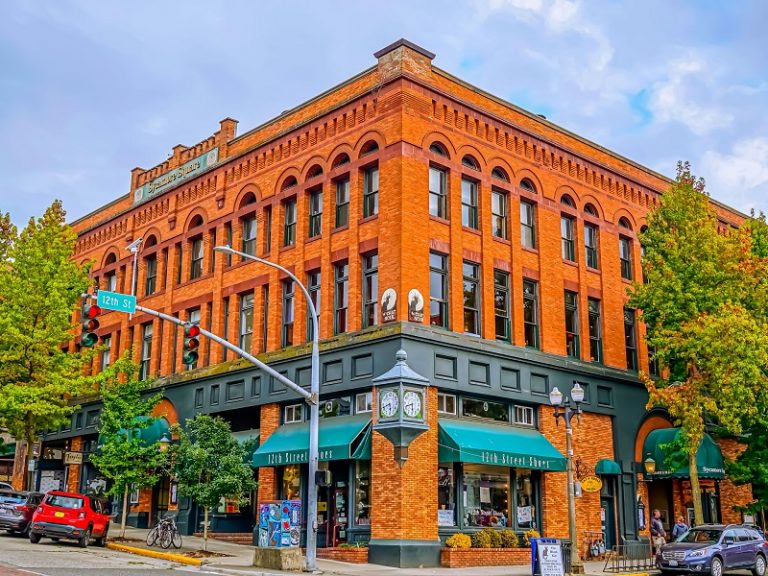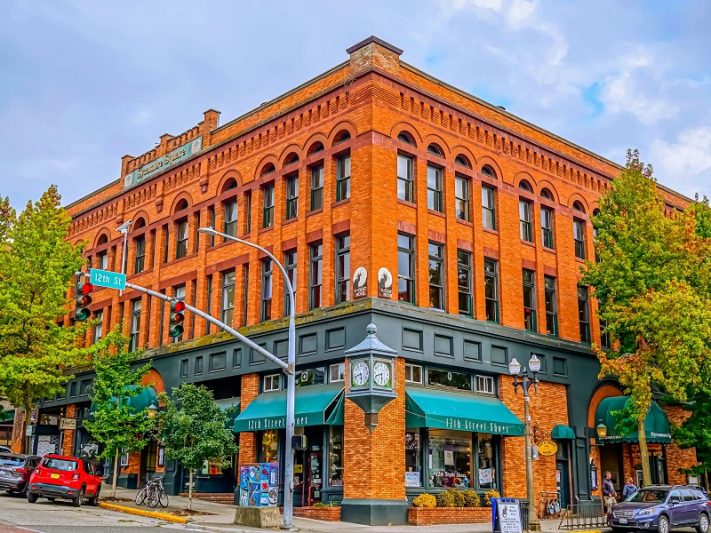 Exploring Bellingham
Bellingham is known for its picturesque surroundings, nestled between the breathtaking waters of Puget Sound and the majestic Mount Baker. The city itself offers a blend of urban attractions and small-town charm. Here are some must-visit places to explore:
Fairhaven Historic District
The Fairhaven Historic District is a delightful neighborhood with a rich history. Take a stroll along the charming streets lined with Victorian-era buildings, boutique shops, art galleries, and cozy cafes. Don't miss Village Books, a local gem that offers an extensive collection of books and hosts author events.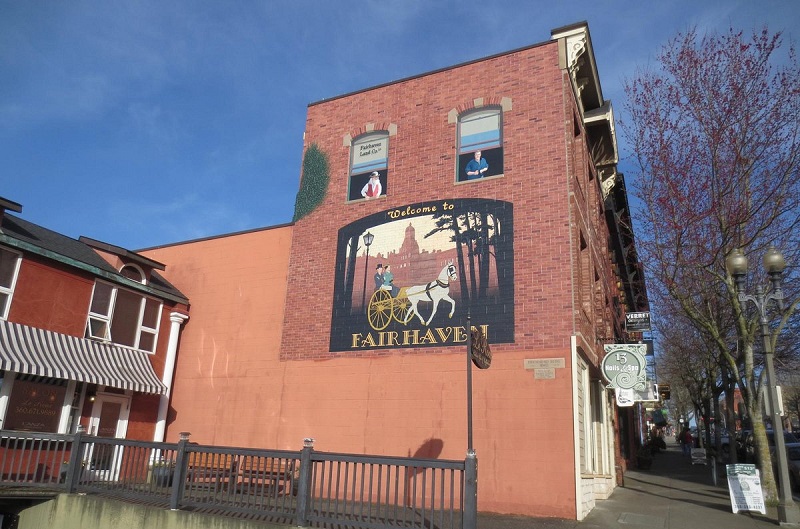 Downtown Bellingham
Downtown Bellingham is the heart of the city, bustling with activity and an eclectic mix of shops, restaurants, and entertainment venues. Enjoy a leisurely walk along the waterfront, explore the unique stores, and indulge in local cuisine at the various eateries.
Whatcom Falls Park
Escape into nature at Whatcom Falls Park, a serene oasis within the city. The park features picturesque waterfalls, tranquil walking trails, picnic areas, and even a fish hatchery. It's the perfect place for a family outing or a peaceful retreat in nature.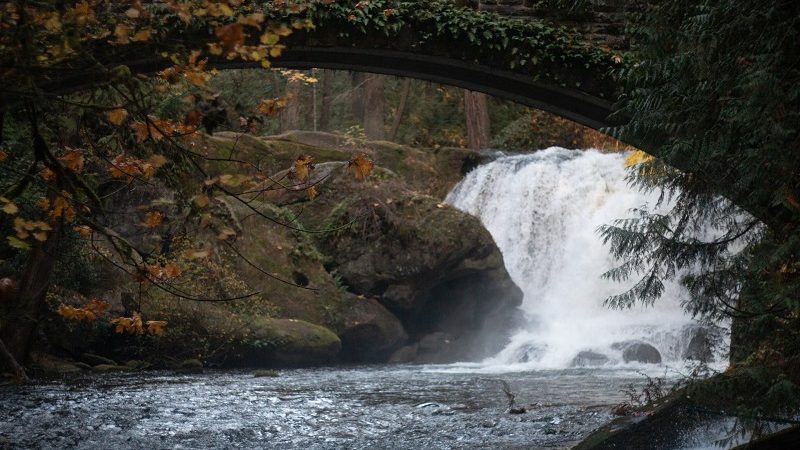 Outdoor Activities in Bellingham
Bellingham's natural surroundings offer a playground for outdoor enthusiasts. From hiking to water sports, here are some exhilarating outdoor activities to enjoy:
Mount Baker
For adventure seekers, a trip to Mount Baker is a must. The majestic volcano offers year-round recreational opportunities, including hiking, skiing, snowboarding, and snowshoeing. Explore the pristine alpine wilderness and marvel at the breathtaking views.
Chuckanut Drive
Take a scenic drive along Chuckanut Drive, a winding coastal highway that offers stunning views of the Salish Sea and the San Juan Islands. Stop at the various viewpoints, go for a hike in Larrabee State Park, or enjoy a picnic by the beach.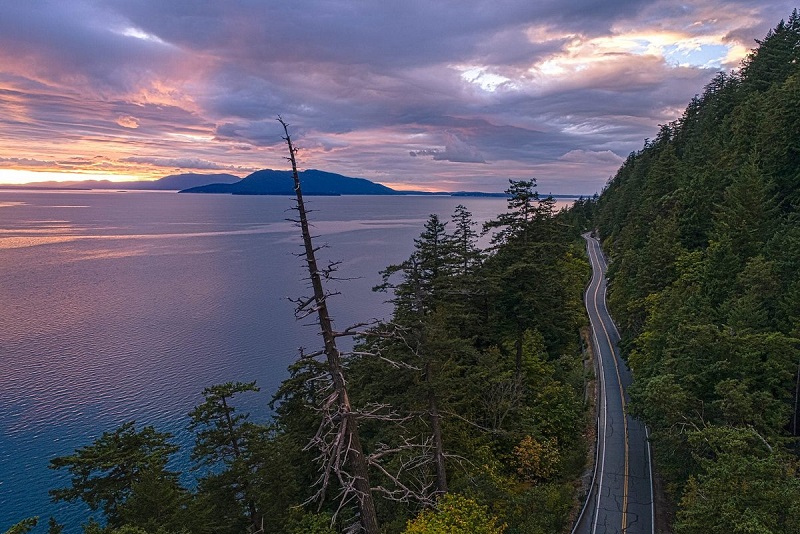 Lake Padden Park
Lake Padden Park is a local favorite for outdoor activities. Engage in a variety of recreational pursuits such as hiking, jogging, fishing, canoeing, and even golfing. The park's tranquil setting and beautiful scenery make it a perfect retreat for nature lovers.
Cultural and Historical Sites
Bellingham boasts a rich cultural and historical heritage, with several sites that offer insights into the city's past. Immerse yourself in the local history and explore these notable landmarks:
Whatcom Museum
The Whatcom Museum is a treasure trove of art, history, and culture. It consists of several buildings, including the Lightcatcher Building, which showcases contemporary art, and the Old City Hall, a beautifully restored historic building. Explore the exhibitions, attend educational programs, and discover the region's fascinating history.
SPARK Museum of Electrical Invention
Delve into the world of science and innovation at the SPARK Museum of Electrical Invention. The museum showcases an impressive collection of artifacts, including early electrical devices, interactive exhibits, and Tesla coils that produce mesmerizing lightning displays.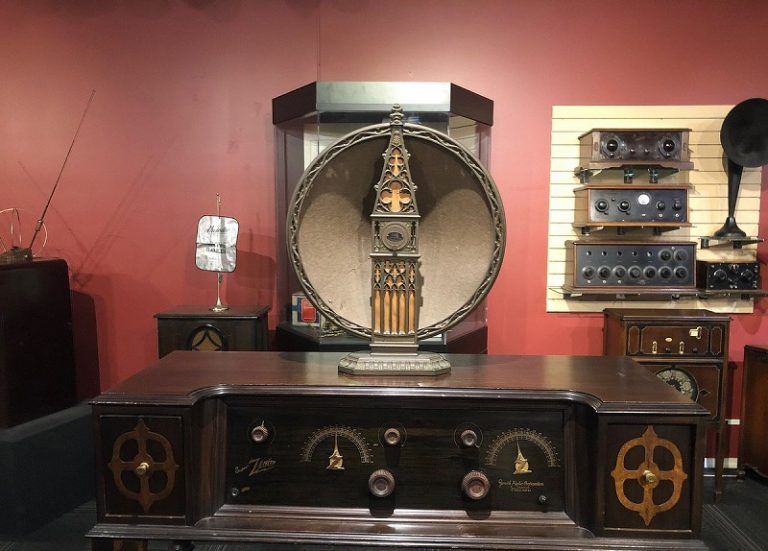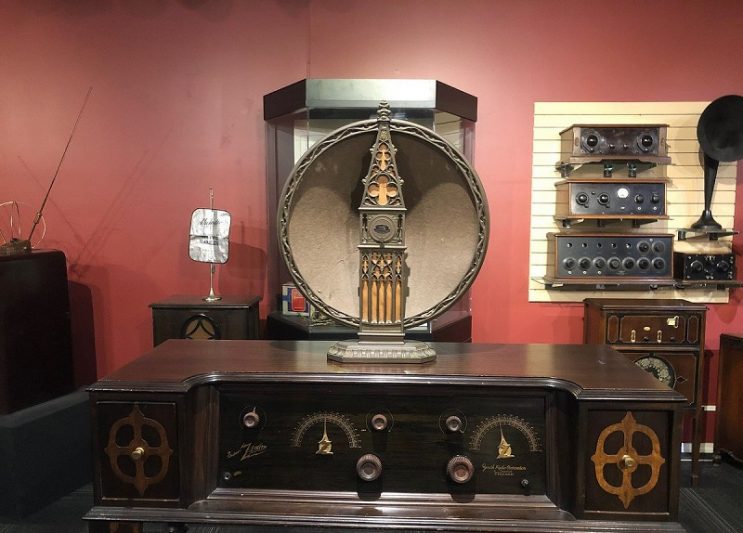 Lummi Nation Reservation
Learn about the rich Native American heritage of the region by visiting the Lummi Nation Reservation. Engage in cultural experiences, explore traditional art and crafts, and gain insights into the Lummi people's traditions and way of life.
Shopping and Dining in Bellingham
Bellingham offers a diverse range of shopping experiences, from local boutiques to large retail centers. Additionally, the city boasts a vibrant culinary scene with an array of dining options. Here are some recommendations:
Bellis Fair Mall
Bellis Fair Mall is the premier shopping destination in Bellingham. Browse through a wide selection of stores, including major brands, specialty shops, and boutiques. The mall also features a food court and various dining options.
Historic Fairhaven District
Discover unique and locally-owned shops in the Historic Fairhaven District. Explore art galleries, antique stores, and specialty shops that offer one-of-a-kind items. After shopping, enjoy a delicious meal at one of the district's many charming restaurants.
Farmers Markets
Experience the vibrant local food scene by visiting one of Bellingham's farmer's markets. Sample fresh produce, artisanal goods, and homemade treats while supporting local farmers and producers. The Bellingham Farmers Market and the Fairhaven Market are popular choices.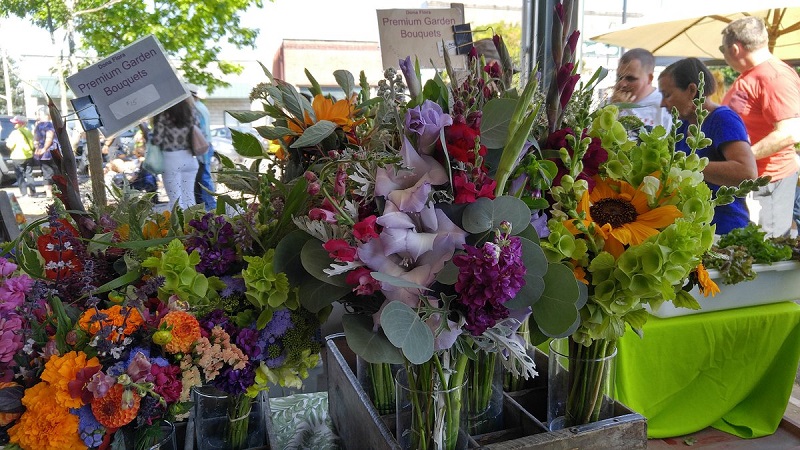 Nightlife and Entertainment
When the sun sets, Bellingham comes alive with a thriving nightlife and entertainment scene. From live music to theater performances, there's something for everyone to enjoy:
The Upfront Theatre
Laugh the night away at The Upfront Theatre, founded by renowned comedian Ryan Stiles. This improv comedy club hosts hilarious shows featuring talented local performers as well as occasional appearances by Stiles himself.
The Mount Baker Theatre
Catch a captivating performance at The Mount Baker Theatre, a beautifully restored historic venue. The theater hosts a variety of shows, including Broadway productions, concerts, and comedy performances.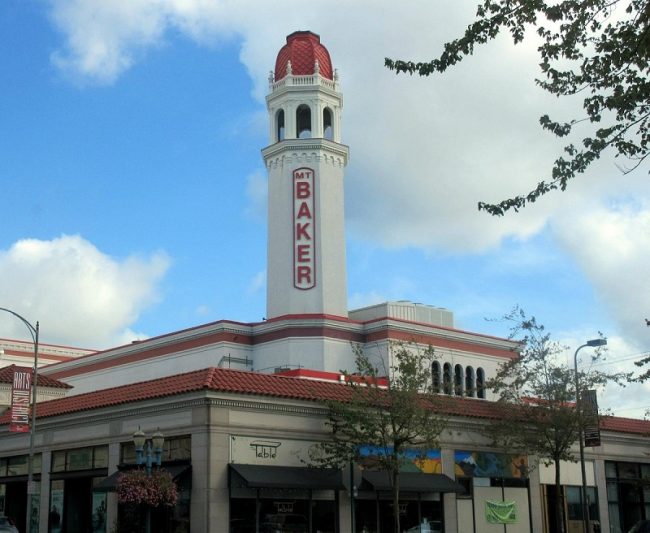 Local Breweries and Bars
Bellingham is home to a vibrant craft beer scene, with numerous breweries and bars offering unique and flavorful brews. Explore local favorites such as Boundary Bay Brewery, Aslan Brewing Company, and Chuckanut Brewery.
Family-Friendly Attractions – Things To Do in Bellingham This Weekend
If you're visiting Bellingham with your family, you'll find plenty of family-friendly attractions to keep everyone entertained. Here are some recommendations:
Mindport Exhibits
Mindport Exhibits is an interactive museum that stimulates curiosity and creativity. Explore hands-on exhibits that blend art, science, and technology, offering a fun and educational experience for visitors of all ages.
Marine Life Center
Discover the wonders of the marine world at the Marine Life Center. This educational facility features interactive exhibits, touch tanks, and live animal displays, allowing visitors to learn about the diverse marine ecosystem of the Pacific Northwest.
Events and Festivals in Bellingham
Bellingham hosts a variety of events and festivals throughout the year, showcasing the city's vibrant culture and community spirit. Here are some highlights:
Bellingham SeaFeast
Celebrate Bellingham's rich maritime heritage at the annual Bellingham SeaFeast. This two-day event features seafood, live music, cooking demonstrations, boat races, and family-friendly activities, creating a lively atmosphere for locals and visitors alike.
Bellingham Festival of Music
For classical music enthusiasts, the Bellingham Festival of Music is a must-attend event. This summer festival brings world-class musicians to the city for a series of concerts, showcasing a diverse range of classical repertoire.
Ski to Sea Race
Witness the thrilling Ski to Sea Race, a multi-sport relay race that spans from the slopes of Mount Baker to Bellingham Bay. Teams compete in various disciplines, including skiing, running, biking, canoeing, and kayaking, creating a spectacle for spectators.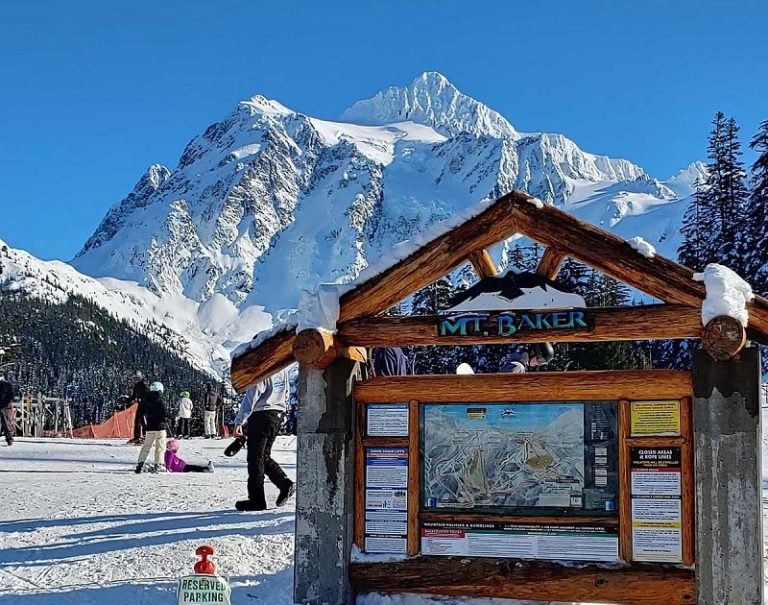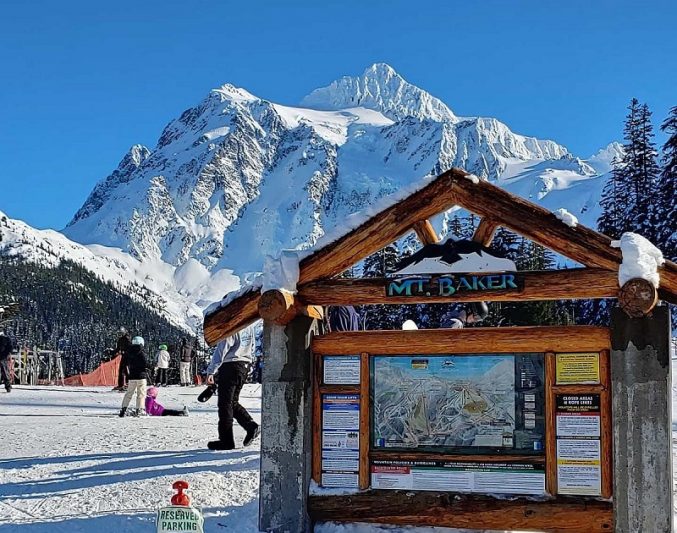 Bellingham's Natural Beauty
Bellingham's natural beauty is a major draw for outdoor enthusiasts and nature lovers. Explore the region's stunning landscapes and natural attractions:
Larrabee State Park
Larrabee State Park, located along Chuckanut Drive, offers scenic beauty and recreational opportunities. Enjoy hiking trails that meander through lush forests, take in panoramic views of the coastline, or relax on the beach and soak up the serene atmosphere.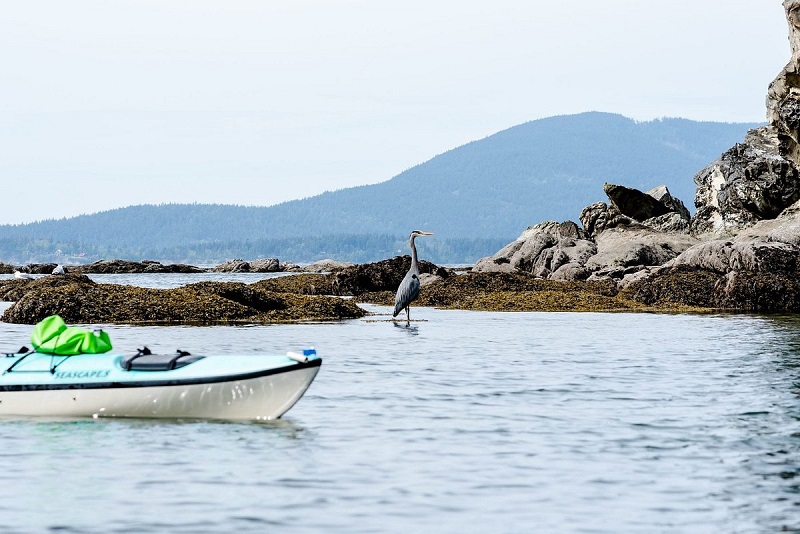 Lake Whatcom
Spend a day at Lake Whatcom, a picturesque freshwater lake surrounded by lush forests and mountains. Engage in water activities such as swimming, boating, kayaking, or simply relax on the shoreline and enjoy the tranquility of the surroundings.
Galbraith Mountain
Mountain biking enthusiasts will find paradise at Galbraith Mountain. With an extensive trail network catering to all skill levels, this mountain offers thrilling rides and breathtaking views of the surrounding landscape.
Sports and Recreation
Bellingham is a haven for sports and recreational activities. Whether you prefer team sports or individual pursuits, there's something for everyone:
Bellingham Bay Marathon
Participate in or cheer on runners at the Bellingham Bay Marathon, a scenic race that takes participants along the waterfront and through the city's charming neighborhoods. The event offers full marathon, half marathon, and 5K options.
Lake Padden Golf Course
Golf enthusiasts can tee off at the picturesque Lake Padden Golf Course. This 18-hole course offers a challenging yet enjoyable experience amidst the natural beauty of the surrounding landscape.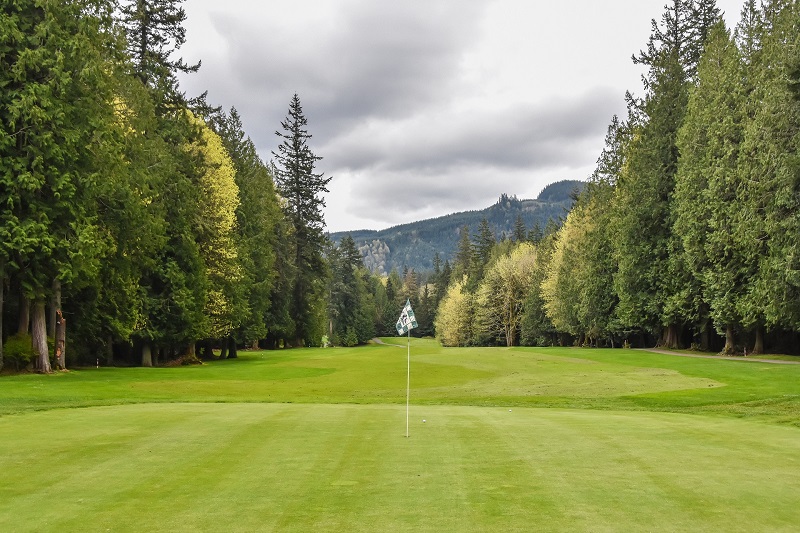 Whatcom Falls Disc Golf Course
Try your hand at disc golf at the Whatcom Falls Disc Golf Course. This scenic course winds through the park, providing a fun and challenging experience for players of all skill levels.
Bellingham for Art Enthusiasts
Bellingham's vibrant arts scene is a treat for art enthusiasts. From galleries to public art installations, immerse yourself in the city's creative spirit:
Allied Arts of Whatcom County
Explore local artwork and support local artists at Allied Arts of Whatcom County. This nonprofit organization promotes and showcases a wide range of artistic disciplines, including painting, sculpture, photography, and more.
Sculpture Walk
Take a self-guided tour of Bellingham's Sculpture Walk, featuring an array of captivating outdoor sculptures scattered throughout the city. This public art program enhances the urban landscape and offers an interactive art experience for all.
Whatcom Museum
As mentioned earlier, the Whatcom Museum is a hub of art, history, and culture. It features a variety of exhibitions, including contemporary art displays, historical artifacts, and rotating exhibits that highlight regional artists and themes.
Educational Opportunities
Bellingham is home to several educational institutions and resources that offer opportunities for learning and personal growth:
Western Washington University
Western Washington University is a renowned institution known for its academic excellence and beautiful campus. Explore the campus grounds, attend public lectures or performances, or visit the university's galleries and museums.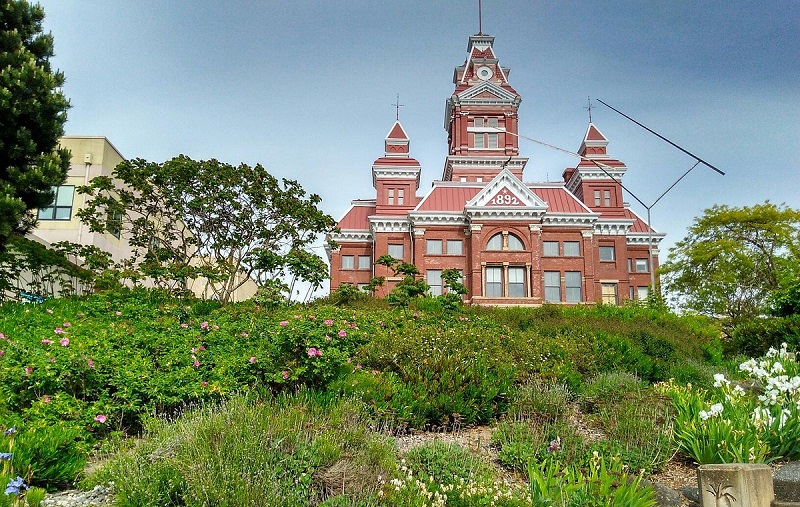 Whatcom Community College
Whatcom Community College provides a range of educational opportunities for residents and visitors alike. Attend workshops, enroll in adult education classes, or explore the college's library, which offers resources for lifelong learners.
Bellingham Public Library
The Bellingham Public Library is a valuable resource for knowledge seekers. Browse through a vast collection of books, participate in community events, or utilize the library's digital resources for research and learning.
Bellingham's Surrounding Areas
Bellingham serves as a gateway to the stunning natural wonders and charming towns that surround it. Venture beyond the city and explore these nearby destinations:
San Juan Islands
Embark on a day trip or a longer excursion to the San Juan Islands, a group of beautiful islands known for their stunning landscapes and abundant wildlife. Enjoy outdoor activities, visit charming seaside towns, and spot whales in their natural habitat.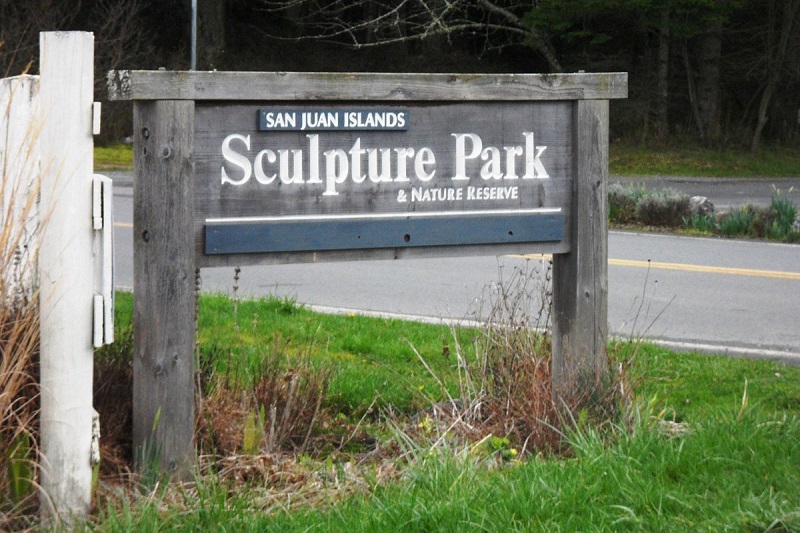 Mount Baker-Snoqualmie National Forest
Immerse yourself in the beauty of the Mount Baker-Snoqualmie National Forest, a vast wilderness that offers endless opportunities for outdoor adventures. Hike through alpine meadows, fish in pristine lakes, or simply revel in the peacefulness of nature.
Vancouver, Canada
Take advantage of Bellingham's proximity to the Canadian border and venture north to Vancouver, a vibrant and multicultural city. Explore its diverse neighborhoods, visit renowned attractions like Stanley Park and Granville Island, and experience the unique blend of cultures.
Transportation in Bellingham
Getting around Bellingham is convenient and hassle-free, with various transportation options available:
Bellingham International Airport
If you're arriving by air, Bellingham International Airport is the gateway to the city. This airport offers domestic and international flights, providing convenient access for travelers from near and far.
Whatcom Transportation Authority (WTA)
The Whatcom Transportation Authority operates a comprehensive bus system that serves the Bellingham area. Take advantage of the WTA buses to navigate the city and reach various attractions and destinations.
Biking and Walking
Bellingham is a bike-friendly and pedestrian-friendly city, with a network of bike lanes, trails, and sidewalks. Rent a bike or take a leisurely stroll to explore the city and enjoy its scenic beauty at a relaxed pace.
Accommodations in Bellingham
Bellingham offers a range of accommodations to suit every traveler's needs and preferences. Whether you're looking for a cozy bed and breakfast or a luxurious hotel, you'll find the perfect place to stay:
Historic Inns and Bed and Breakfasts
Experience the charm of Bellingham by staying at one of the historic inns or bed and breakfasts in the area. These accommodations offer a warm and welcoming atmosphere, personalized service, and unique architectural features.
Hotels and Resorts
Bellingham is home to several hotels and resorts that provide comfortable amenities and convenient locations. From budget-friendly options to upscale establishments, you'll find a variety of choices to suit your style and budget.
Vacation Rentals
For those seeking a home-away-from-home experience, vacation rentals are a popular choice. Rent a house, apartment, or cabin and enjoy the freedom and flexibility of having your own space while exploring all that Bellingham has to offer.
Local Tips and Recommendations
To enhance your experience in Bellingham, here are some local tips and recommendations to keep in mind:
Sample Local Cuisine
Don't miss the opportunity to indulge in Bellingham's culinary delights. Sample local seafood, artisanal cheeses, farm-fresh produce, and craft beverages to savor the flavors of the region.
Embrace the Outdoors
Bellingham's natural beauty is its biggest asset, so be sure to spend ample time exploring the great outdoors. Take advantage of the numerous parks, trails, and waterways for outdoor activities and adventures.
Engage with the Community
Bellingham is known for its friendly and inclusive community. Engage with the locals, attend community events, and support local businesses to truly immerse yourself in the vibrant culture of the city.
Frequently Asked Questions
What is the best time to visit Bellingham?
Bellingham is beautiful year-round, but the summer months offer the most pleasant weather for outdoor activities. Fall and spring also have their charms, with colorful foliage and blooming flowers.
Are there any hiking trails near Bellingham?
Yes, Bellingham is surrounded by numerous hiking trails, ranging from easy walks to challenging hikes. Some popular trails include Oyster Dome, Fragrance Lake, and Mount Baker trails.
Can I see whales near Bellingham?
Yes, the San Juan Islands, located near Bellingham, are a prime spot for whale watching. Take a guided tour or hop on a ferry to witness these magnificent creatures in their natural habitat.
Are there any family-friendly activities in Bellingham?
Absolutely! Bellingham offers a range of family-friendly attractions, including parks, museums, and recreational activities such as mini-golf and laser tag.
How far is Bellingham from Vancouver, Canada?
Bellingham is approximately 55 miles south of Vancouver, Canada. It's a convenient day trip or weekend getaway for those interested in exploring both cities.
Conclusion
Bellingham is a city that seamlessly blends natural beauty, outdoor adventures, cultural experiences, and a vibrant community spirit. From exploring historic districts and indulging in local cuisine to immersing yourself in stunning landscapes and participating in exciting events, Bellingham offers a plethora of activities for visitors of all interests. Embrace the charm of this Pacific Northwest gem and create unforgettable memories as you discover the best things to do in Bellingham.
Save It On Pinterest