Discover these hidden gems and embark on an unforgettable journey of relaxation and adventure.  In this article, we unveil the five best adults-only resorts in Mexico that promise a serene escape. From pristine beaches to world-class amenities, these resorts offer a slice of paradise for adults seeking tranquility and indulgence. Whether you're planning a romantic getaway or a solo retreat, our comprehensive guide has you covered.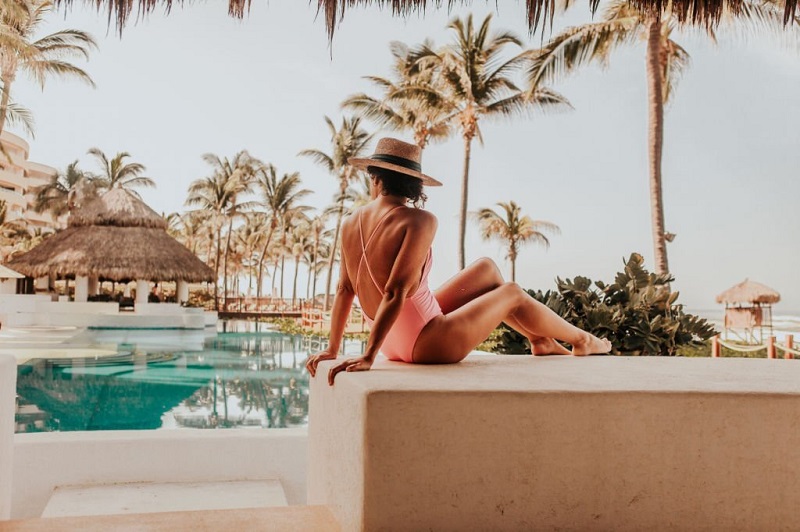 Difference Between Clothing Optional Resorts and Adults-Only Resorts
When it comes to planning a unique and memorable vacation, travelers often explore a variety of accommodation options to suit their preferences and desires. Two popular choices that cater to different lifestyles and comfort levels are clothing-optional resorts and adults-only resorts. While both offer an escape from the routine of daily life, they differ in terms of their focus and the experiences they provide. Let's delve into the differences between clothing-optional resorts and adults-only resorts to help you make an informed decision for your next getaway.
Clothing-Optional Resorts:
Freedom of Attire: Clothing-optional resorts provide guests with the choice to wear clothing or not, creating a liberating atmosphere. Guests can enjoy activities such as sunbathing, swimming, and dining without the constraints of traditional clothing norms.
Body Positivity: These resorts often foster an environment of body positivity and acceptance, where individuals can embrace their natural forms without judgment or scrutiny.
Social Interaction: The relaxed dress code encourages social interaction among guests, as people tend to be more open and approachable when clothing is optional. This can lead to unique and meaningful connections.
Varied Demographics: Clothing-optional resorts attract a diverse range of guests, from couples and singles to individuals of various ages and backgrounds.
Sense of Liberation: For many, the experience of shedding clothing can be liberating and empowering, allowing them to connect with nature and their surroundings in a more intimate way.
Adults-Only Resorts:
Age Restrictions: Adults-only resorts, as the name suggests, have an age restriction that excludes children and teenagers. This creates an atmosphere that caters exclusively to adults seeking a tranquil and sophisticated getaway.
Romantic Escapes: These resorts often prioritize romantic experiences and offer settings that are conducive to couples looking to rekindle their passion or celebrate special occasions.
Peaceful Atmosphere: With no children around, adults-only resorts provide a peaceful environment where guests can unwind without the distractions that families with children might bring.
Sophisticated Amenities: Adults-only resorts often feature high-end amenities such as gourmet dining, spa treatments, and wellness activities that cater to the preferences of adults seeking relaxation and luxury.
Intimate Vibes: These resorts aim to create an intimate ambiance where couples can enjoy each other's company without the noise and activities associated with family-friendly resorts.
While both clothing-optional resorts and adults-only resorts offer unique experiences, the key distinction lies in their primary focus. Clothing-optional resorts emphasize personal freedom and body positivity, allowing guests to choose whether to wear clothing. On the other hand, adults-only resorts prioritize creating an environment tailored to adult travelers, offering peace, tranquility, and sophisticated amenities that cater to couples and individuals seeking romantic escapes. Ultimately, the choice between the two depends on your comfort level, preferences, and the kind of vacation experience you're seeking.
Escape to Euphoria: Dive into Luxury at Mexico's Finest Adults-Only Resorts!
Mi Amor a Colibri Boutique Hotel – A Romantic Getaway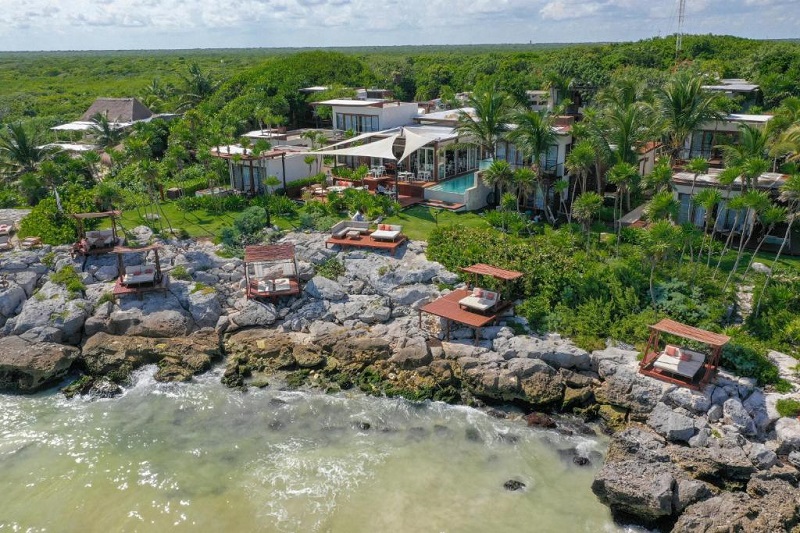 Tulum, Mexico, is not only renowned for its pristine beaches but also for its exquisite adults-only resorts that offer a haven of relaxation and luxury. If you're seeking a romantic escape, look no further than Mi Amor a Colibri Boutique Hotel. Nestled along Carretera Tulum-Boca Paila, this adults-only paradise captivates with its allure and sophistication.
Location and Overview
Mi Amor is strategically located along Carretera Tulum-Boca Paila, offering a tranquil atmosphere away from bustling city life. The resort boasts breathtaking views of the Caribbean Sea, creating an idyllic backdrop for a romantic retreat.
Accommodations and Amenities
Indulge in opulent accommodations, each thoughtfully designed to provide comfort and intimacy. The rooms seamlessly blend modern aesthetics with local charm, offering a cozy sanctuary for couples. The amenities, from private plunge pools to personalized spa treatments, cater to your every desire.
Exquisite Dining Experience
The resort's culinary offerings are a true delight for the senses. From gourmet Mexican cuisine to international flavors, every dish is a masterpiece. Enjoy candlelit dinners by the sea, where the ambiance enhances the flavors of each bite.
Nearby Attractions
While Mi Amor itself is a retreat of tranquility, it's also conveniently situated near Tulum's vibrant attractions. Explore ancient Mayan ruins, visit cenotes, or stroll along Tulum Beach Road for a taste of local culture and shopping.
Orchid Beach House Adults Only – Seclusion and Luxury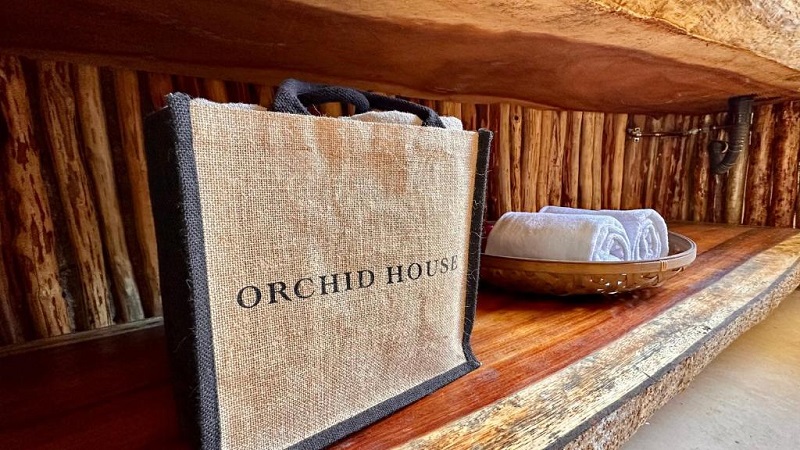 Tucked away along Carretera Boca Paila, Orchid Beach House offers a secluded haven for couples seeking a private escape.
A Secluded Paradise
This intimate resort is a hidden gem nestled amidst lush tropical foliage and facing the turquoise waters of the Caribbean. The exclusivity of the resort ensures peace and seclusion for a truly romantic experience.
Luxurious Accommodations
Orchid Beach House presents luxurious suites and villas, each with its own unique charm. Immerse yourself in an oasis of comfort and style, with spacious living spaces and private terraces.
Beachfront Dining
Indulge in exquisite dining right on the beach, with the sound of waves creating an enchanting ambiance. The culinary offerings showcase the finest local ingredients, promising an unforgettable gastronomic journey.
Exploring the Surroundings
Venture beyond the resort and explore the wonders of Tulum. Engage in water sports, explore the Tulum Ruins, or simply bask in the beauty of the coastline.
Mezzanine a Colibri Boutique Hotel-Adults Only – Elegance and Tranquility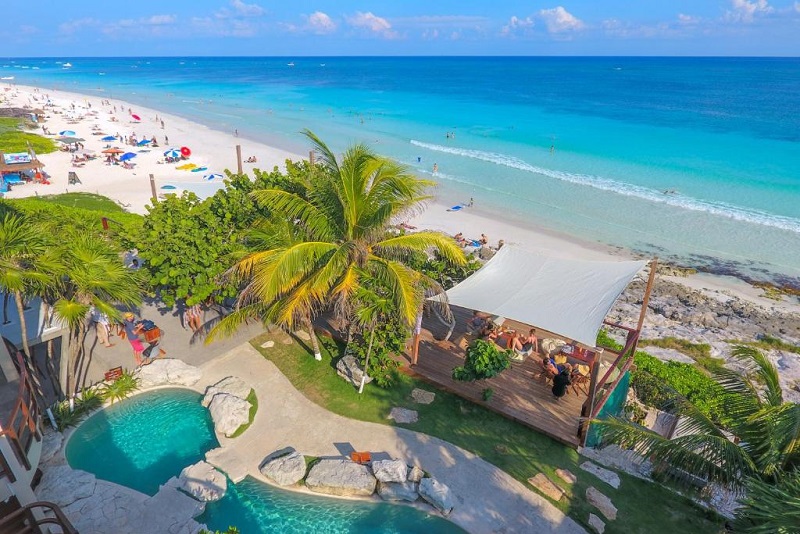 Nestled along Carretera Tulum-Boac Paila, Mezzanine offers a sophisticated retreat for couples seeking a blend of elegance and tranquility.
Tranquil Oasis
The Mezzanine is a sanctuary of peace, where lush gardens and breathtaking ocean views create a serene atmosphere. It's the perfect backdrop for a romantic getaway.
Stylish and Comfortable Stay
The hotel's suites exude elegance and comfort, featuring minimalist design and luxurious amenities. Unwind in style and enjoy the attention to detail that the Mezzanine is known for.
Rooftop Panoramas
The rooftop terrace offers panoramic views of the Caribbean Sea, providing an ideal spot to watch the sunset with your loved one. It's a romantic setting that enhances your experience.
Immerse in Local Culture
The Mezzanine's location makes it easy to explore the local culture. Engage in culinary experiences, discover nearby cenotes, and embrace the vibrant spirit of Tulum.
Howlita Tulum – Adult Only – Chic and Contemporary Retreat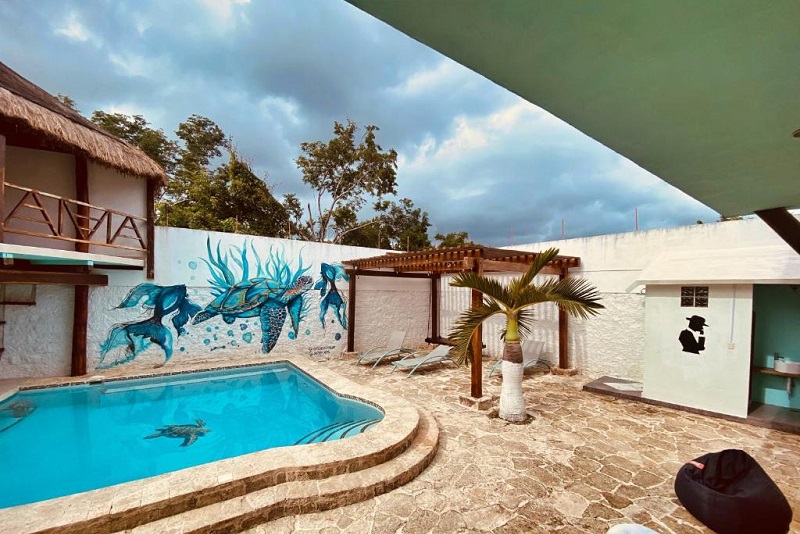 Situated along Chan Chen mza 9., Calle Chan Chen, Howlita Tulum presents a chic and contemporary escape for couples.
Chic and Contemporary
The resort's modern design and sleek aesthetics set the tone for a stylish retreat. The ambiance is sophisticated, making it an ideal choice for couples with discerning taste.
Unwind and Indulge
Howlita Tulum offers luxurious suites that invite relaxation. With thoughtful amenities and attentive service, your stay is bound to be a rejuvenating experience.
Cultural Excursions
While the resort's atmosphere is serene, it's also an excellent starting point for cultural excursions. Immerse yourself in the local scene and discover Tulum's vibrant arts and culture.
Embrace Serenity
Whether you're lounging by the pool or indulging in spa treatments, Howlita Tulum provides an environment of serenity, allowing you to connect with your partner and create lasting memories.
Zenses Wellness and Yoga Resort: Adults Only – Mind, Body, and Soul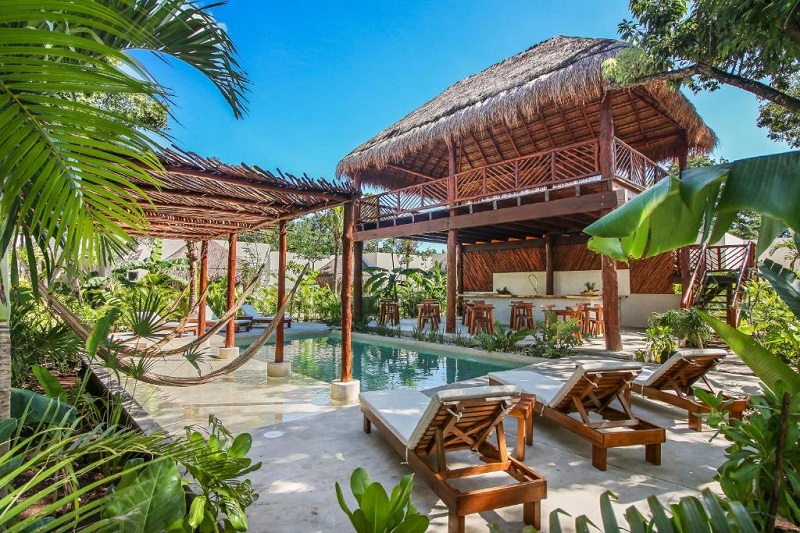 Located on Calle Mercurio Oriente – Manzana 002 Lote 002), Zenses Wellness and Yoga Resort offers a holistic wellness retreat.
Holistic Wellness Retreat
Zenses is dedicated to nurturing your overall well-being. The resort's holistic approach encompasses yoga sessions, wellness programs, and serene surroundings that rejuvenate your spirit.
Rejuvenate Your Senses
Pamper yourself with wellness treatments and activities that rejuvenate your body and mind. From yoga and meditation to spa therapies, Zenses provides a transformative experience.
Mind, Body, and Soul
Embrace the harmony of mind, body, and soul through tailored experiences. Nourish yourself with healthy cuisine and find inner balance in the tranquil environment.
Explore Tulum's Treasures
While Zenses focuses on holistic wellness, it also encourages you to explore Tulum's treasures. Engage in eco-tours, visit local markets, and immerse yourself in the cultural tapestry of the region.
Frequently Asked Questions
Are these resorts exclusively for couples?
Yes, all the mentioned resorts are adults-only and provide an ideal romantic atmosphere.
Can I enjoy water activities near these resorts?
Absolutely! Tulum's beaches offer a range of water sports, from snorkeling to paddleboarding.
Are these resorts all-inclusive?
Some of the resorts offer all-inclusive packages, ensuring a hassle-free and enjoyable stay.
What's the best time to visit Tulum?
The dry season, from November to April, is the ideal time to visit for pleasant weather.
Can I explore Tulum's ruins from these resorts?
Yes, Tulum's historical sites are easily accessible from these resorts and provide a glimpse into Mayan history.
Are pets allowed in these resorts?
While pets may not be allowed due to the tranquil atmosphere, it's best to check with the specific resort.
Conclusion
Tulum's adults-only resorts offer a gateway to romance and luxury, providing couples with the perfect setting to create cherished memories. Whether you're seeking beachfront bliss, holistic wellness, or chic sophistication, these resorts cater to your desires. Embrace the allure of Tulum and indulge in a romantic escape that will leave you rejuvenated and inspired.