If you've never been to a clothing optional resort before, then you owe it to yourself to check out our list of the best clothing optional resorts. Whether you want to spend a few days in Mexico, Canada, Florida, Hawaii, or another location, you'll find plenty of options that suit your needs.
Here are some things you might not know about these beautiful places:
They don't care what gender you identify with and you won't need to wear any clothes when you stay at a clothing optional hotel. You'll also be able to swim nude, play volleyball, eat in buffets, visit spas, go shopping, do laundry, even watch movies – all without having to worry about whether or not you're being seen by other guests. Plus, if you want to get married there is no dress code!
These hotels offer plenty of activities so that you can have fun while you're on vacation.
The Best Clothing Optional Resorts Outside USA
1: Intima Resort Tulum , Mexico
Intima Resort Tulum , Mexico is a clothing optional resort. There are no rules about what you wear, as long as you're comfortable with the n*udity. The resort offers plenty of activities for guests to enjoy during their stay.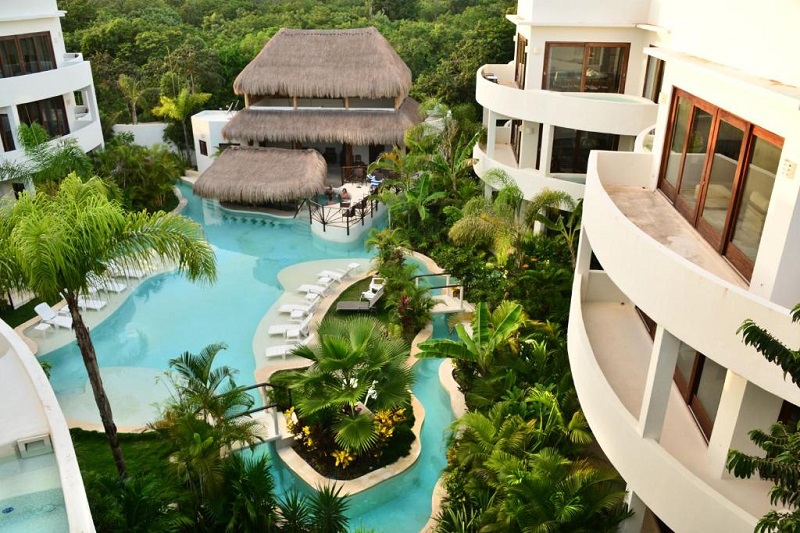 You can visit Tulum Archeological site, which is only 4.8 km away, The Cozumel International Airport is only 66 kilometers away from the resort. This is a great place to be for a romantic getaway or to have a family vacation. It is a popular destination for couples and families.
2: My Way Boutique Hotel
If you're looking for a 4-star hotel with great amenities, My Way Boutique Hotel A*du*lts Only clothing optional hotel, located in Tulum, is a good choice. A wonderful hotel for people who want to have a good time. It has all the amenities needed for a fun and pleasurable stay. Sightseeing tours to local attractions can be arranged at the front desk. You'll love this hotel's prime location near a variety of local attractions.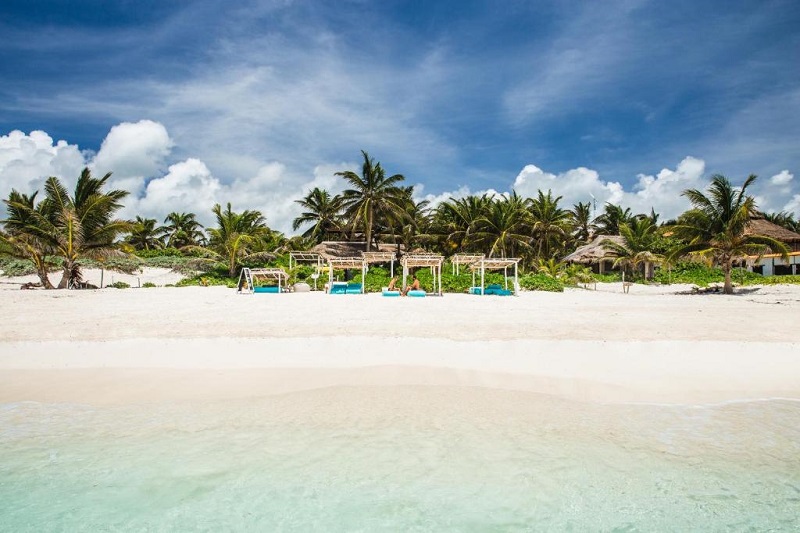 This Clothing optional Hotel is located 5 miles from Mayan ruins and only 50 meters from the beach. During your stay at My Way Boutique Hotel you'll get the kind of personalized service you expect, along with an exceptional atmosphere and all the comforts of home.
3: Mak Nuk Village – Clothing Optional – Tulum
Mak Nuk Village Resort & Spa is a great place for those wanting to get away from it all.
The clothing-optional resort is in a private, exclusive, n*udist community where guests can enjoy the privacy and exclusivity of the property and the comfort of being able to wear or remove anything they choose.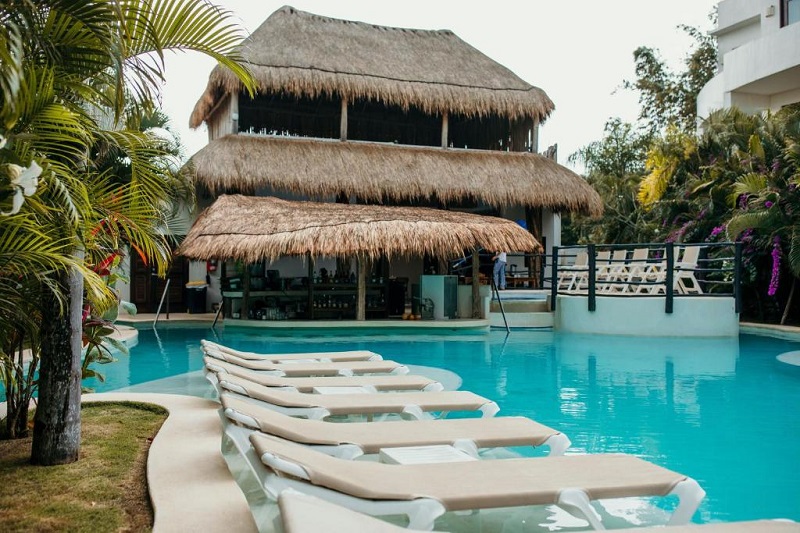 Stunning beach views and a secluded private setting are all part of the package at this wonderful destination resort. There are many different water sports facilities available at the resort, along with a garden.
The Tulum archaeological site (2.7 miles from the hotel) is a must-see for anyone visiting the area. The rooms have been recently remodeled and all come complete with cable TV, ceiling fan, private bath with shower, hairdryer, telephone, writing desk, and high-speed internet access.
4: Desire Riviera Maya Resort – Clothing-Optional Beachfront Resort
This all-inclusive resort atmosphere with steamy nightly entertainment, a clothing-optional policy, At the Desire Riviera Maya, couples are encouraged to embrace their inner sensuality and enjoy themselves while exploring the Riviera Maya with their significant other.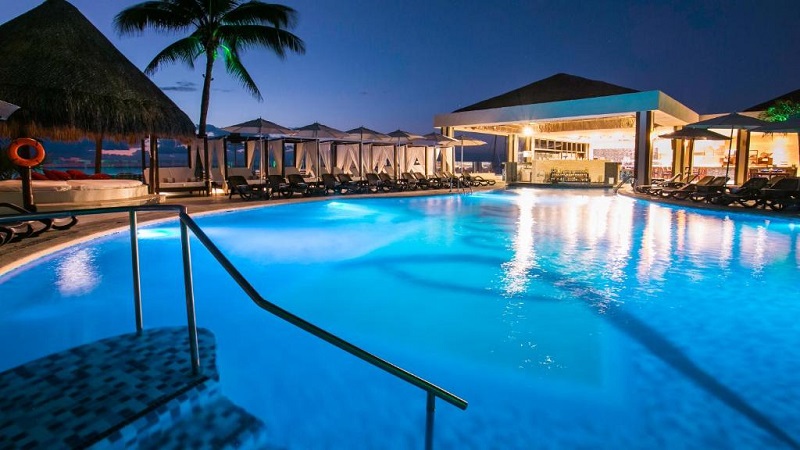 The n*ude beach is popular with couples looking to be alone together and couples that want to experience sensual touch, naughty noodles, and even yoga.
You'll find a variety of beverages, snacks, and meals at the pool and rooftop whirlpool, and it's open from 10 AM to 9 PM, Sunday through Thursday. The activities offered at the hotel include several activities by the pool, such as sports activities, massages, and a spa and salon. They also have a bar, a nightclub, a restaurant, and a small room for couples looking to engage in "private" activities.
If you are looking to make your escape to a tropical beach destination with your loved one, it's naturally romantic. Make that destination Costa Rica for your romance reset. There are lush rainforests, hot springs, and abundant wildlife in the country. You're bound to have some good times, and you'll definitely fall in love again. If you haven't visited Costa Rica, you should consider doing so. Not only will you get to enjoy the country's laid-back cool factor, you'll also have the luxury vacation, which means you can indulge in poolside cocktails, sunrise yoga on the beach, or open-air massage.
5: Occidental Papagayo, Costa Rica – Clothing Optional Resort
If your priority is to have a great, affordable and hassle-free all inclusive vacation without any children around, the Occidental Papagayo is one of the best Costa Rica clothing optional resorts to spend quality time with your loved ones. The resort is designed for people who want to relax and enjoy the beautiful beaches, warm weather, and tranquil atmosphere.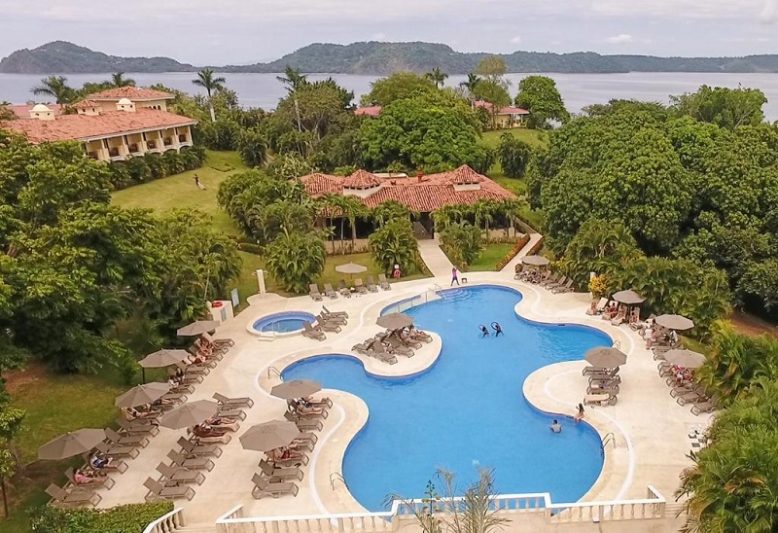 The resort offers many activities to keep you busy, from surfing and snorkeling to hiking and horseback riding. There are also many dining options and lively beach bars to enjoy.
6: Komandoo Island Resort & Spa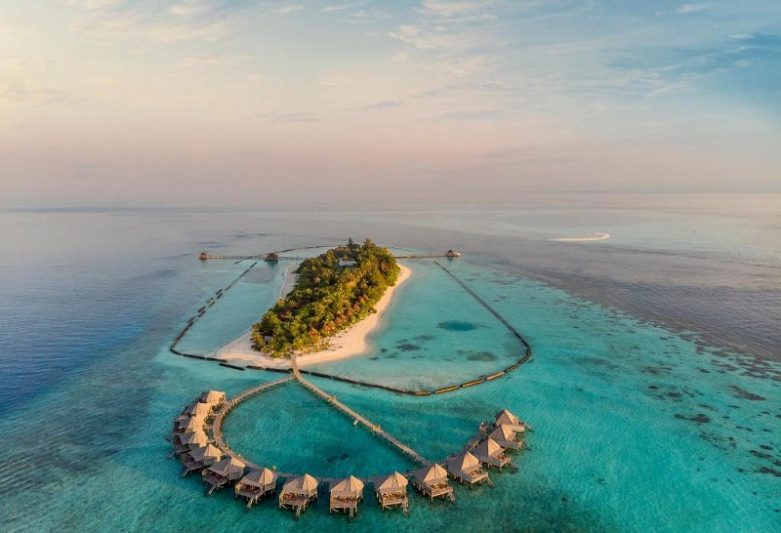 The Komandoo Island Resort & Spa is ideally located in the tourist area of Lhaviyani Atoll. It's packed with all the amenities you'd want in a resort. This a*du*lts-only clothing-optional resort in the Maldives is small, romantic, and very popular with European couples. It offers all sorts of free activities and benefits (including an infinity pool and complimentary Wi-Fi), plus it's located within easy reach (just 45 minutes by plane from Male).
You'll experience warmth and hospitality from the moment you arrive, and the setting is lovely, too. The resort also offers daily activities such as fishing, snorkeling, diving, windsurfing, and many more. There are plenty of beach activities too (like body surfing and playing volleyball).
If you are looking for a romantic getaway with all the pampering you could want, then you should consider a visit to Komandoo Island Resort & Spa in the Maldives.
7: Finca Pura, Elche, Spain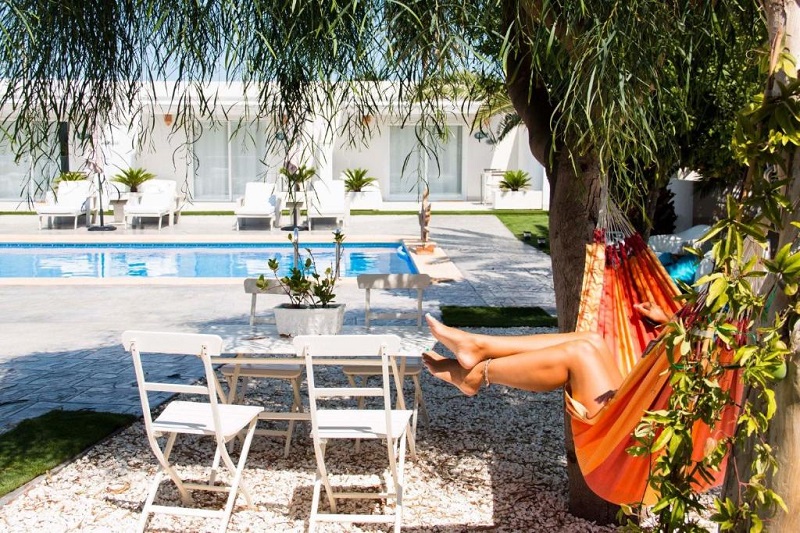 The Finca Pura, Clothing Optional Guestrooms in Elche, Spain is an amazing place for couples who are looking for a relaxing and comfortable stay at a clothing optional property. It's one of the few hotels in Spain that offers a "Clothing Optional" policy which means that guests can enjoy their stay without any concerns about what they wear or not.
The staff speaks English, French, and the luxury rooms have a sea theme to provide a relaxing sexy atmosphere. Each room has double beds, a sofa bed, and a wardrobe.
The breakfast is served at a communal table in the breakfast room. Continental and buffet breakfast options are provided as well as coffee, tea, juice, milk, cereal, fresh fruit, eggs, pastries, and bread.
You can spend your days at the Finca Pura with a refreshing dip in the outdoor pool or simply enjoy some time at the bar. During the evenings, you can relax and unwind at the bar or enjoy a delicious dinner prepared by the hotel staff.
The resort provides free parking, a safe box, a hairdryer, free Wi-Fi, and a terrace with a view of the garden and the swimming pool.
Overall, this hotel is the perfect spot for those who are looking for a relaxing and fun vacation. The property offers amazing accommodation, and it's a good option for couples.
Clothing Optional Resorts are a great way to get away. Whether you're looking for a clothing optional resort in the desert, or one in the mountains, it's important to find a place that you feel comfortable. The best clothing optional resorts for couples are those that have the most privacy and are located in areas with beautiful scenery. Are you looking for a clothing optional resort near you? Check out the above list of the best places to go!
6 Best A*du*lts Only Resorts In Maldives
8 Best Clothing Optional Resorts In The Caribbean
6 Best Clothing Optional Resorts In Costa Rica
Save It On Pinterest