Clothing optional resorts are hotels, spas, and resorts that allow guests to freely wear what they like, without the need to wear a bathing suit or other clothing when in their resort.
Exploring the best clothing optional resorts is a great way to step out of your comfort zone and try something new. There are a variety of different clothing optional resorts scattered all over the world, each offering a unique experience. Whether you are looking for an intimate getaway or a luxurious vacation, there is a clothing optional resort that can provide exactly what you need.
When deciding which clothing optional resort is right for you, it is important to consider the amenities offered. Most resorts feature a variety of activities for guests to enjoy, such as swimming, spas, yoga classes and more. Additionally, most offer dining options to suit any taste. It is also important to consider the size and type of accommodation available, as well as the staff.
In addition to the amenities and services offered, it is also important to consider the dress code at the resort. Clothing optional resorts are typically more relaxed in their dress codes, allowing guests to dress as they wish. However, some resorts may require guests to wear swimwear or other clothing to remain respectful of other guests.
Finally, it is important to consider the location of the resort. Clothing optional resorts can typically be found in more remote locations, but there are some located close to popular attractions.
Of course, it's important to remember that these type of resorts are not for everyone. If you don't like the idea of going to a resort where you don't have to wear a bathing suit all the time, then this type of vacation may not be the right fit for you.
Dare to Try Something New – Explore the Best Clothing Optional Resorts Now!
1: Intima Resort Tulum , Mexico
Intima Resort Tulum, Mexico is the perfect destination for those seeking to explore the best clothing optional resorts in the world. With its stunningly beautiful beaches, lush tropical gardens, and vibrant culture, Intima Resort Tulum is sure to provide a truly unique experience.
This resort offers guests the chance to relax and unwind while embracing their natural beauty and inner selves. The resort features luxurious amenities such as private plunge pools, romantic fire pits, and a plethora of activities to enjoy.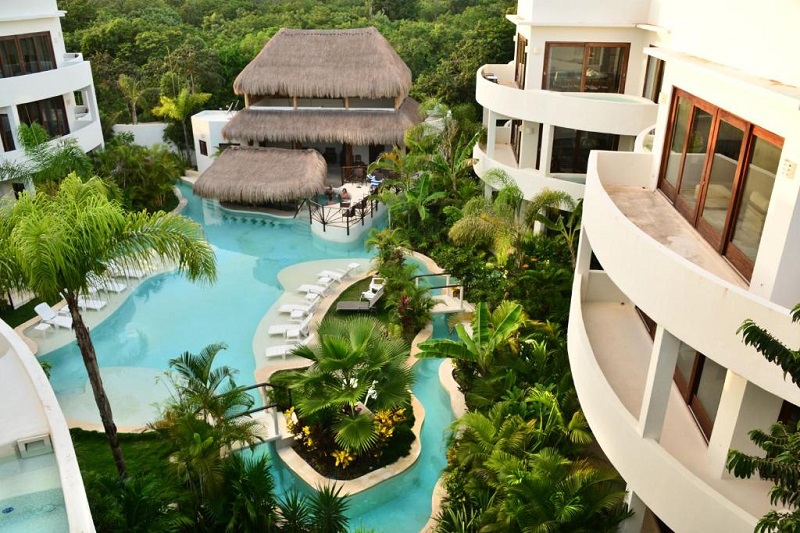 Whether you are looking for a romantic getaway or an adventurous holiday, Intima Resort Tulum has something for everyone. With its secluded location and clothing optional policy, the resort encourages guests to feel comfortable in their own skin and enjoy a truly liberating experience. So why not make your next holiday memorable by booking a stay at Intima Resort Tulum?
2: My Way Boutique Hotel
Located in a beautiful beach setting, My Way Boutique offers all the amenities you would expect from a luxury resort. The hotel offers several different types of rooms and suites for guests to choose from, each with its own unique design and style.
All rooms feature private balconies, air conditioning, satellite TV, and Wi-Fi. The resort also features an outdoor pool, hot tub, spa, and restaurant. With plenty of activities to choose from including swimming, tennis, volleyball, and kayaking, My Way Boutique Hotel Tulum truly has something for everyone. Whether you're looking for a relaxing getaway or an adventure-filled vacation, this clothing optional resort will provide you with an unforgettable experience.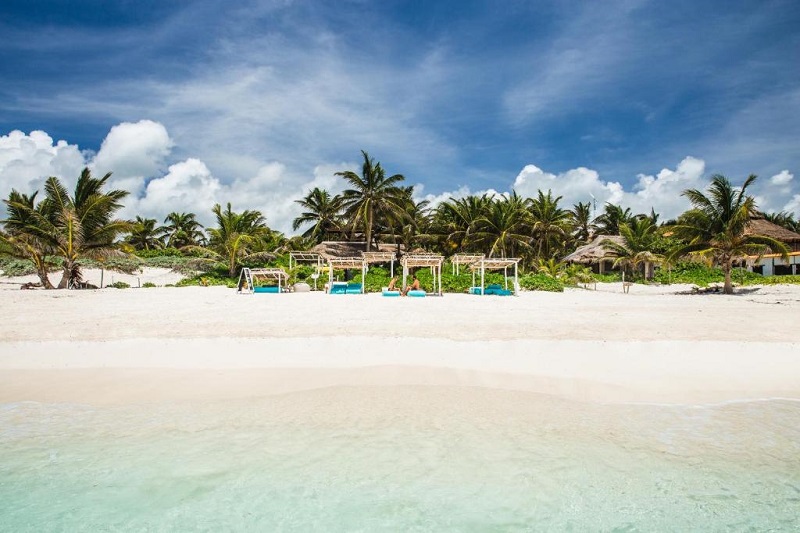 Experience a unique, personalized stay at My Way Boutique Hotel, situated only 50 meters from the picturesque seashore and a mere 5 miles away from spectacular Mayan ruins! Enjoy all the comforts of home during your clothing optional vacation at this special destination.
3: Mak Nuk Village – Clothing Optional – Tulum
Mak Nuk Village is an exciting new clothing optional resort located in the Caribbean. This picturesque and secluded paradise offers a unique experience for those looking to get away from it all. The resort features a variety of activities, including swimming, snorkeling, kayaking, and more.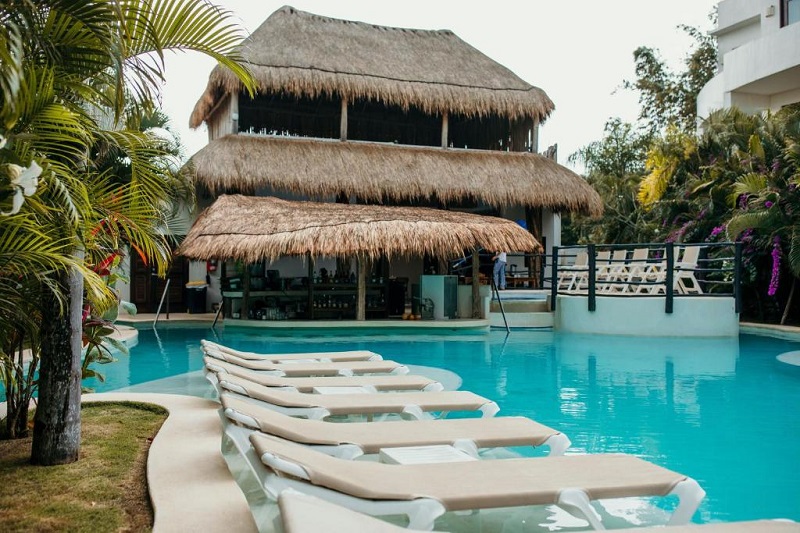 Guests can enjoy the crystal clear waters and white sand beaches without worrying about wearing the latest fashion trends. In addition, the resort also boasts a number of amenities such as a spa, fitness center, and restaurant. For those looking for a truly unique and memorable vacation experience, Mak Nuk Village is the ideal destination.
At this magnificent holiday resort, experience the breathtaking views of the seashore, as well as a serene, exclusive atmosphere. Enjoy a variety of aquatic activities and amenities, including a garden. Don't forget to explore the Tulum archaeological site, only 2.7 miles away – an absolute must-see for anyone visiting the area!
4: Desire Riviera Maya Resort – Clothing-Optional Beachfront Resort
Desire Riviera Maya Resort is one of the world's premier all-inclusive, clothing optional resorts. Located on a secluded stretch of beach in Mexico's Riviera Maya region, the resort offers guests an opportunity to relax and explore their sensuality in an intimate and luxurious setting.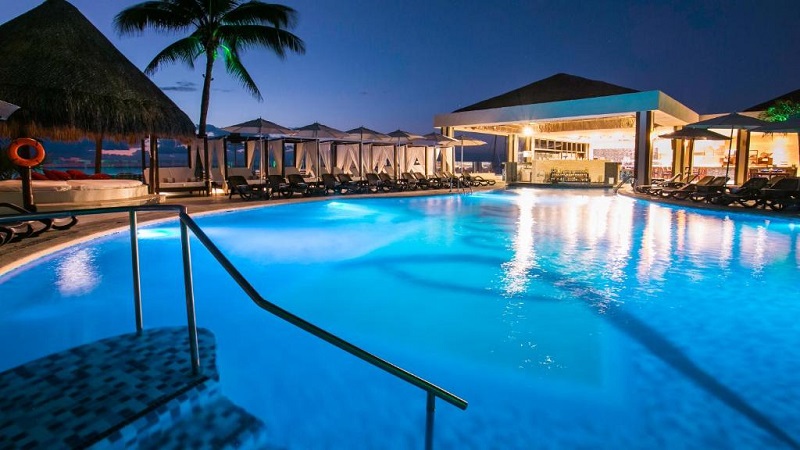 The resort features five restaurants, two bars, five pools, and numerous activities such as kayaking, snorkeling, and diving. The resort also has a full-service spa, offering various treatments designed to help guests reconnect with their bodies and minds.
With its commitment to providing the best service and amenities, Desire Riviera Maya Resort is the perfect destination for those looking to escape the everyday and indulge in a truly unique experience.
Unlock a variety of delightful treats, from drinks and snacks to full meals, at our pool and rooftop whirlpool, open from 10 AM to 9PM, Sunday to Thursday. Make the most of your stay with a range of exciting activities by the pool, including sports, massages, a spa and salon.
Boasting a bar, nightclub, restaurant, and a romantic space for couples to indulge in some private time, they have something to offer everyone!
Also, Checkout these best clothing optional resorts in costa rica
Clothing Optional Resorts In Costa Rica
5: Occidental Papagayo, Costa Rica – Clothing Optional Resort
Occidental Papagayo Resort in Costa Rica is the perfect place for anyone looking to enjoy a clothing optional vacation. Located on the stunning Pacific Coast of Guanacaste, this luxury all-inclusive resort offers guests an unforgettable experience with its sandy beaches, tropical rainforest, and breathtaking sunsets.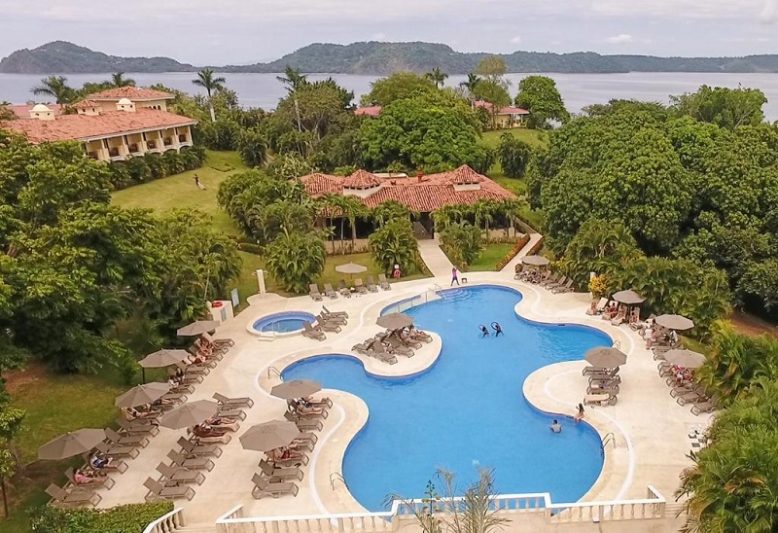 The resort has private villas with terraces and outdoor showers, making it the ideal spot for couples looking for a romantic getaway. For those wanting to explore the area, there are plenty of activities available such as fishing, kayaking, snorkeling, and horseback riding.
With its stunning scenery and unique clothing optional policy, Occidental Papagayo is sure to provide an unforgettable holiday.
Adults Only Resorts In Maldives
6: Komandoo Island Resort & Spa
Komandoo Island Resort & Spa is a secluded paradise nestled in the Maldives. Surrounded by crystal clear waters and white sandy beaches, Komandoo offers a tranquil escape from the hustle and bustle of daily life.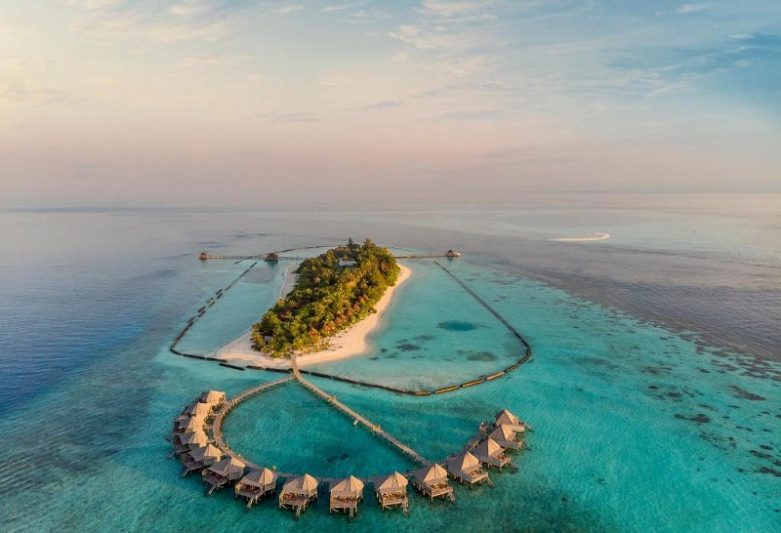 Set in the idyllic holiday destination of Lhaviyani Atoll, this adults-only, clothing-optional resort in the Maldives is a real haven of romance and relaxation – packed with all the luxuries you could wish for. A firm favorite among European couples, it's no wonder this small, secluded spot has won so many hearts.
Experience a world of amenities with this idyllic resort, just 45 minutes away by plane from Male! With an infinity pool, complimentary Wi-Fi, and plenty of free activities and perks, it's the perfect destination for an unforgettable stay.
With luxurious accommodations and world-class amenities such as five restaurants, two bars, a spa, and a water sports center, you'll be sure to find something to enjoy during your stay at this idyllic resort.
Relax on the beach or take part in activities such as snorkeling, diving, or kayaking. There's something for everyone at Komandoo Island Resort & Spa, so come and experience all that it has to offer and enjoy a secluded paradise in the Maldives.
7: Finca Pura, Elche, Spain
Finca Pura is a unique guest room located in Elche, Spain. With clothing optional accommodations, this secluded and private property offers guests the perfect opportunity to relax and enjoy the Mediterranean climate without any constraints or restrictions.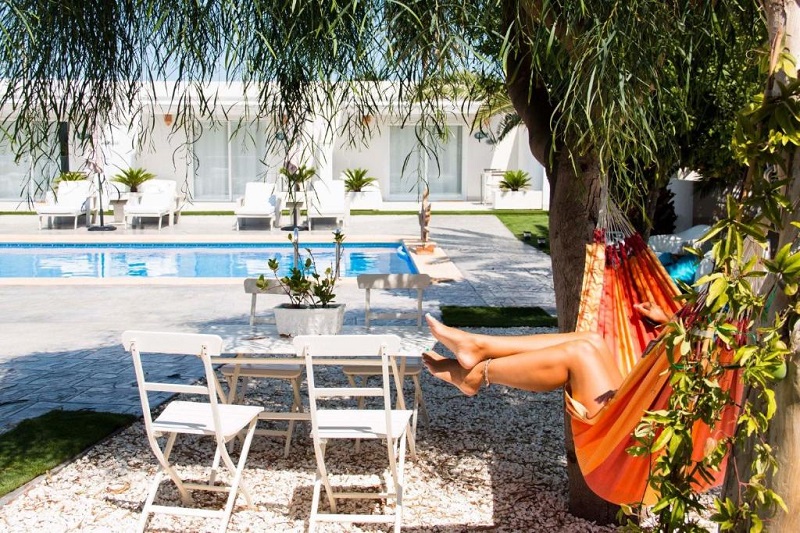 The English and French-speaking staff offer guests an invigorating experience in their luxurious, sea-themed rooms. Each room boasts double beds, a settee mattress, and a wardrobe, making it a calm and attractive space to stay.
A breakfast feast awaits you at the communal desk in the breakfast room! Enjoy a variety of continental and buffet options, as well as espresso, tea, juice, milk, cereal, fresh fruit, eggs, pastries, and bread.
Treat yourself to a revitalizing swim in the outdoor pool or sit back and relax at the bar at Finca Pura, where you can spend your days in bliss.
As the sun sets, kick back at the bar, or indulge in a delectable dinner cooked up by the talented chefs at the lodge.
Relish in the luxuries that the resort provides; free parking, a hairdryer, complimentary Wi-Fi, and a terrace offering a stunning view of the backyard and glimmering swimming pool.
If you're searching for a peaceful and enjoyable getaway, this lodge is the perfect place for you! Its splendid accommodation and serene atmosphere make it the ideal destination for couples in need of a break from the hustle and bustle of everyday life.
Finca Pura truly provides a one-of-a-kind experience that will leave guests feeling relaxed and rejuvenated.
Conclusion
Clothing optional resorts offer a unique and freeing experience for those who want to be in the buff. These resorts allow guests to don clothes or go nude almost everywhere, giving them the freedom to choose their comfort level. The only area where clothing is typically required is at restaurants for sanitary reasons.
Couples in search of the best clothes-optional resorts should look for those with plenty of privacy and situated in places of breathtaking beauty. Why not take a peek at the above list and find a clothes-optional resort near you? Enjoy the perfect getaway!
Save It On Pinterest