Traveling is a dream shared by many, but the financial aspect often stands as a formidable barrier. "Travel Now Pay Later" is a concept that's gaining momentum and changing the way people explore the world. In this detailed article, we'll explore every facet of this fascinating trend, from understanding the basics to choosing the right destination, and from various financing options to smart planning and budgeting.
The Rising Trend of Travel Financing
Travel has evolved beyond just a leisure activity. It's now a form of self-discovery, education, and rejuvenation. With the advent of social media, wanderlust has permeated every corner of our lives, constantly reminding us of the vast world waiting to be explored. But as our dreams expand, so do the costs associated with fulfilling them.
This is where travel financing comes into play. It's a concept that enables individuals to travel to their dream destinations without having to pay for the entire trip upfront. Instead, travelers can spread the cost over time, making it more manageable and accessible. This trend is on the rise, driven by a desire for adventure and a need for financial flexibility.
Travel Now and Pay Later: A Guide without a Credit Check
Travel now and pay later Yes, you read it right. With numerous platforms allowing you to book your flights and hotels now and pay them off in installments, traveling has never been more accessible. And the best part? No credit checks are required. But before you pack your bags, let's understand this concept in detail
The concept of "Travel Now Pay Later"
"Travel Now Pay Later" is an innovative financial service that enables travelers to book their holidays and pay for them in manageable monthly installments. It's quite similar to purchasing an item on credit but without the hassle of credit checks or interest rates. This service aims to make travel affordable and accessible to everyone, regardless of their financial situation.
Why consider traveling now and paying later
There are several reasons why you might want to consider this option. For starters, it can help you manage your finances better by spreading your travel costs over a period of time. Secondly, it allows you to take advantage of great deals and discounts as they come up, without worrying about immediate payment. Lastly, it eliminates the need for credit checks, making it a viable option for those with low or no credit score.
Understanding "Travel Now Pay Later" Platforms
How they operate
These platforms function like any online travel agency. You select your destination, dates, and other preferences, and the platform provides you with various options. Once you've chosen your travel package, instead of paying the full amount upfront, you have the option to pay in installments. The repayment period and terms vary from one platform to another.
Benefits and drawbacks
The benefits of these platforms are quite apparent. They make travel more affordable, help manage finances better, and open up opportunities for those with low credit scores. However, there can be some drawbacks. Some platforms may have higher prices compared to traditional booking methods. Also, failure to keep up with the payments can lead to cancellation of your bookings or additional fees. Hence, it's crucial to understand the terms and conditions before opting for this service.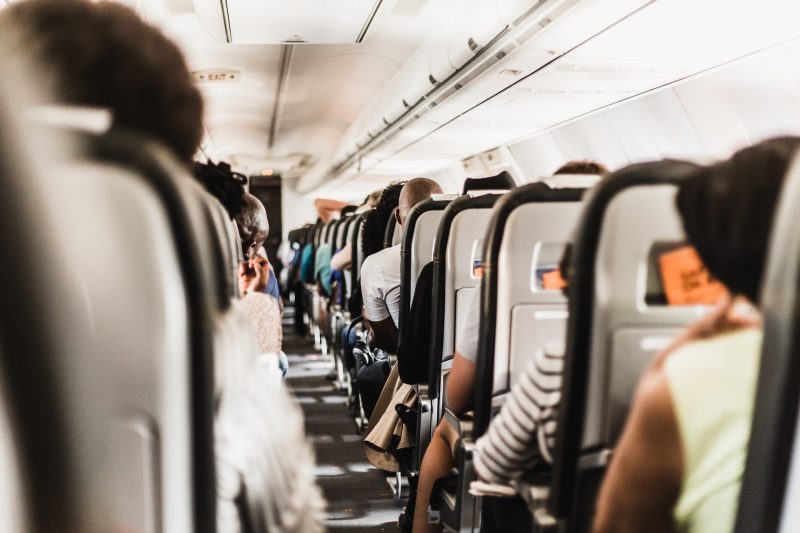 "Travel Now Pay Later" Without a Credit Check
Companies offering this service
There are several companies offering the "Travel Now, Pay Later" service. Affirm, Afterpay, and Klarna are some popular options. These platforms partner with various airlines, hotels, and travel agencies to provide this service.
Affirm: Travel now pay later with no late fees
Are you dreaming of your next vacation but don't have the funds to pay for it all at once? Well, with Affirm's travel now pay later option, you can make your travel dreams a reality without the need for a credit check. In this guide, we'll explore how Affirm works and why it is a great option for those looking to finance their travel expenses.
What is Affirm?
Affirm is a financial service company that allows consumers to make purchases and pay for them over time. It offers an alternative to traditional credit cards by providing installment loans with transparent terms and no hidden fees. One of the key benefits of using Affirm is that it does not require a credit check, making it accessible to a wider range of consumers.
How does Affirm work?
Using Affirm to finance your travel expenses is simple. When you're ready to book your trip, select Affirm as your payment option at checkout. You will then be prompted to provide some basic information and undergo a soft credit check, which will not affect your credit score. Once approved, you can choose from several available repayment plans, ranging from 3 to 12 months, depending on the total cost of your purchase
Why choose Affirm for travel financing?
There are several reasons why Affirm is a great option for financing your travel expenses:

1. No credit check: Unlike traditional financing options that require a credit check, Affirm approves customers based on factors like income, employment history, and other data points. This means that even if you have a less-than-perfect credit score, you can still qualify for a loan.

2. Transparent terms: With Affirm, you'll know exactly what you're getting into. There are no hidden fees or surprises. The interest rate and repayment schedule are clearly stated upfront, allowing you to budget and plan accordingly.

3. Flexibility: Affirm offers a range of repayment plans, allowing you to choose the option that works best for your financial situation. Whether you prefer to pay off your travel expenses in a few months or spread them out over a longer period, Affirm has a plan for you.

4. Budget-friendly: By breaking down your travel expenses into manageable monthly payments, Affirm makes it easier to fit your dream vacation into your budget. Instead of having to come up with a large sum of money all at once, you can spread out the cost over time.

5. No late fees: Affirm understands that life can be unpredictable, and sometimes unexpected expenses arise. That's why they don't charge late fees. If you need a little extra time to make a payment, simply reach out to their customer support team, and they'll work wit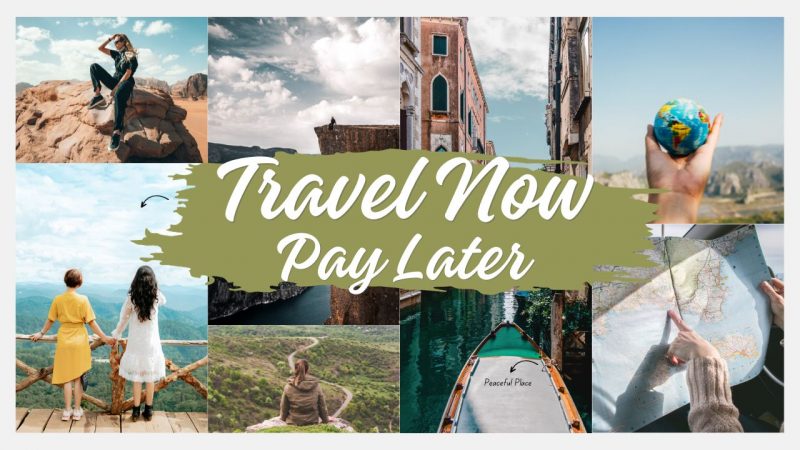 Afterpay: Travel now pay later: Travel & Accommodation
Traveling is a wonderful experience that allows us to explore new places, learn about different cultures, and create lasting memories. ""Ah, the daunting costs of travel and accommodation, an all too familiar obstacle for many. Yet fear not, for behold, the shining savior known as Afterpay has come to the rescue." With Afterpay, you can book your travel and accommodation in advance and pay for it in four equal payments over 8 weeks. The best part? There's no credit check involved.
How does Afterpay work?
Afterpay is a buy now, pay later service that allows you to make purchases and pay for them in installments. When it comes to booking your travel and accommodation, Afterpay works in a similar way. Instead of paying the full amount upfront, you can split the cost into four equal payments and pay them off over an eight-week period. This not only makes it more affordable but also allows you to budget your expenses more effectively.
No credit check required
One of the great advantages of using Afterpay for your travel and accommodation is that there is no credit check involved. This means that even if you have a less than perfect credit score, you can still take advantage of this convenient payment option. Afterpay focuses on your ability to make the four payments on time rather than your credit history, making it accessible to a wider range of people.
Convenient and flexible
Afterpay offers a convenient and flexible way to book your travel and accommodation. Once you have selected your desired flights, hotel, or other travel services, simply choose Afterpay as your payment method at checkout. You will then be prompted to create an Afterpay account or login to your existing account. Afterpay will automatically divide the total cost into four equal installments, which will be charged to your chosen payment method every two weeks.
Benefits of using Afterpay for travel and accommodation
Using Afterpay for your travel and accommodation has several benefits. Firstly, it allows you to secure your bookings in advance, even if you don't have the full amount available at the time of booking. This can be particularly helpful when it comes to popular destinations or peak travel seasons. Additionally, Afterpay helps you budget your expenses by spreading the cost over four equal payments. This can make it easier to manage your finances and not feel overwhelmed by a large upfront payment.

So why wait? Start planning your next adventure today and take advantage of Afterpay's buy now, pay later option. Happy travels!
Klarna: Travel now pay later
In today's fast-paced world, traveling has become more accessible than ever before. However, the cost of travel can sometimes be a hindrance for many people. That's where Klarna's "Travel Now Pay Later" comes in. This innovative payment solution allows you to embark on your dream vacation without the burden of upfront payment or the need for a credit check.

Klarna is a global payment provider that offers flexible payments and financing options for online shoppers. With their "Travel Now Pay Later" service, you can book your flights, accommodations, and other travel expenses upfront, and then pay for them over time. What sets Klarna apart from traditional credit cards or loans is that they do not require a credit check for approval. This means that even if you have less than perfect credit, you can still enjoy the benefits of traveling now and paying later.
How does Klarna's "Travel Now Pay Later" work?
It's quite simple. When making a purchase, select Klarna as your payment method at the checkout. Klarna will then provide you with a clear breakdown of your payment options. You can choose to pay in installments over a period of time that suits you best. The available options may vary depending on the travel provider, but generally, Klarna offers options like paying in 4 interest-free installments or spreading the cost over a longer period with low interest rates.

One of the biggest advantages of using Klarna's "Travel Now Pay Later" is the flexibility it offers. You can travel to your dream destination without having to wait until you have saved up enough money. Instead, you can spread the cost of your trip over several months, making it more affordable and manageable. This opens up a whole new world of possibilities for travelers, allowing them to explore new places and create unforgettable memories.

Another benefit of Klarna's payment solution is that it eliminates the need for a credit check. Traditional financing options often require a credit check, which can be a barrier for individuals with less-than-perfect credit histories. With Klarna, your approval is based on your ability to make the scheduled payments, rather than your credit score. This means that more people can have access to travel financing, regardless of their credit history.

Klarna's "Travel Now Pay Later" service also provides peace of mind when it comes to cancelations or changes in travel plans. If your plans change, you can easily modify your payment schedule or request a refund for canceled bookings. This flexibility ensures that you are not locked into a rigid payment plan and allows you to adapt to unexpected circumstances without financial stress.
Requirements for eligibility
Each platform has its own set of eligibility criteria. The common ones include being over 18 years old, having a valid bank account, and fulfilling certain income requirements. Remember that while these platforms don't require a credit check, they do assess your financial stability before approving your application.
How to apply
Applying is often as simple as creating an account on the platform, choosing your travel package, and selecting the "Pay Later" option at checkout. You'll then need to fill out a short form with your details and wait for approval, which typically comes within a few minutes.
Travel Now Pay Later Flights
How to secure flight tickets on credit
Securing flight tickets on credit is straightforward. On the booking platform, select your desired flights and choose the "Pay Later" option. This will redirect you to the platform's application form where you'll need to provide some details for approval.
Tips to get the best deals
To get the best deals, it's advisable to book your flights well in advance. Also, look out for promotional offers and discounts that these platforms often run. Comparing prices across different platforms can also help you score the best deals.
Popular airlines offering this service
Several airlines have partnered with these platforms to offer the "Travel Now, Pay Later" service. Some popular ones include Delta Airlines, American Airlines, and United Airlines. Remember to check the airline's website or contact their customer service for more information.
Other "Book Now, Pay Later" Travel Services
Accommodation options
Apart from flights, you can also book hotels and other accommodations through these platforms. Whether you prefer luxury resorts or budget hostels, you'll find a wide range of options to choose from. Just like flights, you can pay for your accommodation in installments without any credit checks.
Tour packages
Some platforms also offer comprehensive tour packages, which include flights, accommodations, and sightseeing. These packages are an excellent way to save money and time as everything is planned and booked for you.
Cruise and train travel
If you're not a fan of flying, fret not. You can also book cruises and train journeys through these platforms. The process is similar to booking flights or hotels – select your travel package, fill out the application form, and start packing!
Managing Your "Travel Now Pay Later" Plan
Keeping track of your payments
It's crucial to keep track of your payments to avoid any penalties or cancellations. Most platforms provide online dashboards where you can view your payment schedule and make payments. They also send regular reminders via email or text message.
Tips to avoid late payment penalties
To avoid late payment penalties, set reminders for your due dates or set up automatic payments if that option is available. If possible, try to make more than the minimum payment each month to clear your debt sooner.
What to do in case of a missed payment
If you miss a payment, contact the platform immediately. They may be able to adjust your payment schedule or provide other solutions. Remember, communication is key in such situations.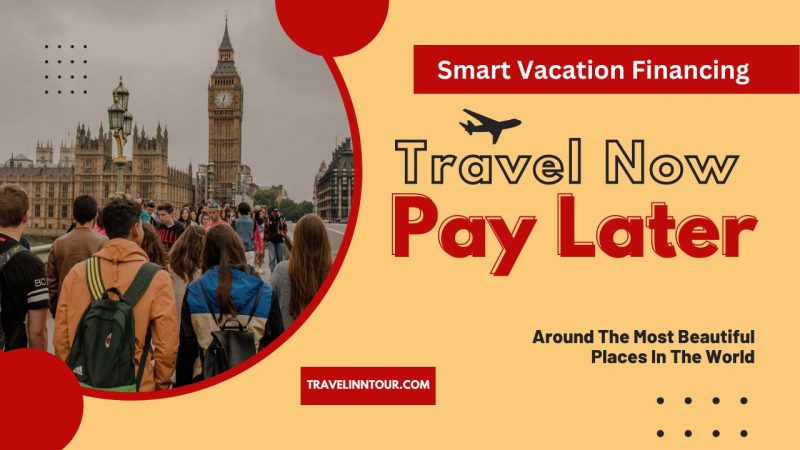 Conclusion
In conclusion, "Travel Now Pay Later" is an excellent service for those looking to make their travel dreams come true without breaking the bank. With no credit checks and easy application process, it has made travel accessible to many. However, it's important to use this service responsibly and understand the terms and conditions before signing up. Happy traveling!