Unearth a unique voyage through London, a bustling metropolitan full of stunning architecture, vibrant culture, and iconic landmarks. Climb aboard one of the double-decker buses for an affordable and convenient way to admire the stunning vistas of this historical city. Explore seven breathtaking bus routes in London that offer stunning views of the city – it's all here in this blog post! So, don't wait – jump on and explore London from a new perspective – a truly unforgettable sightseeing experience awaits!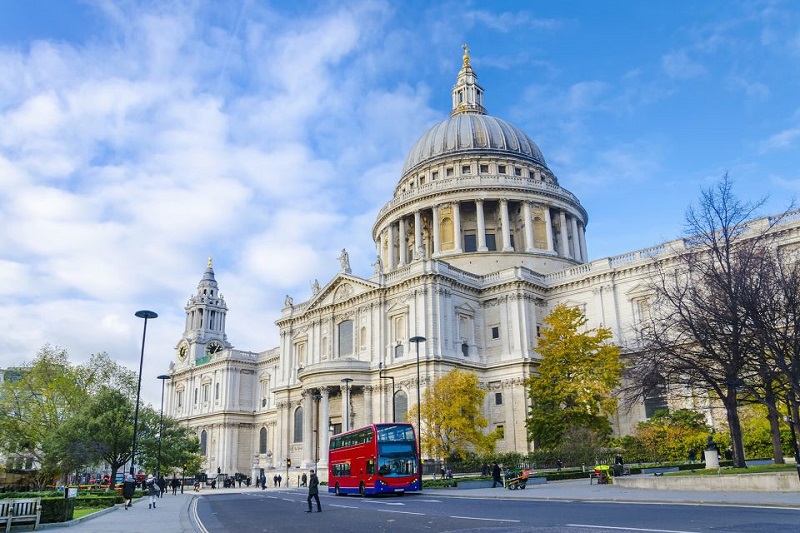 Overview of bus routes in London and their potential for scenic views
Exploring London by bus is an effortless and budget-friendly way to get around. With over 8,000 buses running on over 700 routes, there are countless opportunities to discover the city. Ride through Hampstead Heath's lush green terrain, or soak in the beauty of St. Paul's Cathedral – no matter where you go, the bus will take you there. Experience a journey into London's spirit and soul for just £1.50 per ride with your Visitor Oyster card!
Scenic Bus Routes in London – The Charm of London Bus Tours
London, the pulsating capital of England, is renowned for its rich history, vibrant culture, and breathtaking landmarks. While there are numerous ways to explore the city, embarking on a bus tour is undoubtedly one of the most convenient and captivating options. With its extensive network of bus routes, London offers an enchanting journey through its bustling streets, taking you from the heart of the city to its picturesque outskirts. Let's delve into the best London bus routes for sightseeing and immerse ourselves in the beauty and splendor that awaits.
Route 24: Pimlico to Hampstead Heath
Starting at Victoria Station, Route 24 takes you through the historic heart of London, passing Westminster Cathedral and Abbey, down Whitehall, and onto Trafalgar Square. As you journey through London's theatre district, you'll pass Denmark Street, known as Tin Pan Alley for its famous music shops, before plunging into the vibrant Camden Town. Finally, relax in the tranquil surroundings of Hampstead Heath, offering spectacular views of the city.
Route 11: Fulham Broadway to Liverpool Street
Reputed as a sightseeing tour for the price of a bus ticket, Route 11 starts at Fulham Town Hall, gliding through the stunning Chelsea Road and Belgravia, before arriving in Westminster. Enjoy eye-catching views of St.Paul's Cathedral, Westminster Abbey, and the Houses of Parliament along the way. The journey continues through the historic Strand and London's financial district, ending heartily at Liverpool Street.
Route 9: Aldwych to Hammersmith
One of the oldest routes in London, Route 9 begins at Aldwych Bus House, passing one of London's most affluent neighborhoods before cruising along the Strand to Trafalgar Square. You'll catch a full glimpse of Hyde Park and Green Park along Piccadilly, before entering Knightsbridge, home to Harrods and many designer shops. The journey concludes in Hammersmith, after passing Kensington Gardens and Holland Park.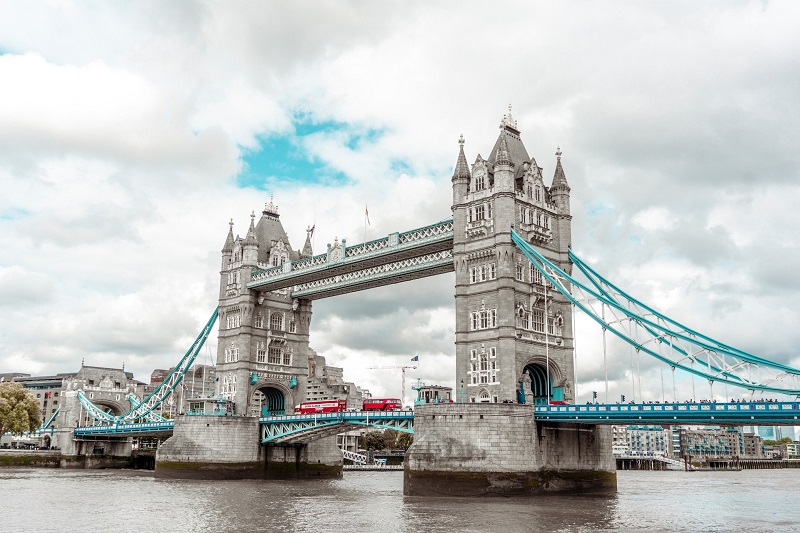 Route 15: Trafalgar Square to Tower Hill
Route 15 offers a fascinating journey from Trafalgar Square to Tower Hill. Winding its way through the heart of London, this route takes you past iconic sites like Nelson's Column, St. Paul's Cathedral, and the Tower of London – not to mention the bustling financial district, a hub of commerce and industry.
Route 148: Shepherd's Bush to White City
Starting at Shepherd's Bush, Route 148 takes you through Notting Hill and Kensington before reaching Hyde Park Corner. From there, you can soak up the stunning views of Hyde Park, Marble Arch, and the Wellington Arch. The route ends at White City, home to the iconic BBC Television Centre and Westfield Shopping Centre.
Route RV1: Covent Garden to Tower Gateway
Travelling between some of London's most popular tourist spots, Route RV1 starts at Covent Garden, home to the Royal Opera House and numerous theatres. It then moves onto the South Bank, offering views of the London Eye and The Shard, before ending at Tower Gateway, where the Tower of London and Tower Bridge await.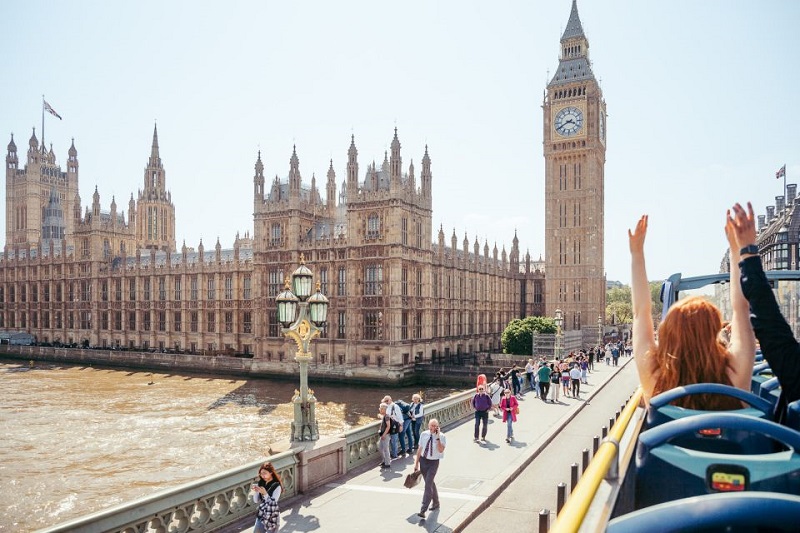 Route 73: Victoria to Stoke Newington
Route 73 offers a leisurely journey from Victoria Station to Stoke Newington, passing through the Buckingham Palace Gardens, the Wellington Arch, Hyde Park, Marble Arch, Oxford Street, and Islington. Explore London's shopping district and discover the vibrancy of its streets alongside the serenity of its parks on this route – an amazing opportunity!
Exploring Historical Landmarks on London's Buses
Discover centuries of rich history in London by taking one of the city's many bus routes and visiting some of the most spectacular historical landmarks! Here are a few must-see stops along the way:
Towering over the city, the iconic Tower of London has stood tall since the 11th century. Rich with history, it has served as a royal palace, a prison, and a place of execution. Nowadays, it is one of the most visited tourist attractions in London. Tower Hill is the site of the Tower, and several bus routes, including the 15, 42, and 78, will take you there.
As a renowned emblem of British culture, Westminster Abbey is a timeless Gothic cathedral, which has long been the epicenter of significant royal coronations and funerals dating back to 1066. With its illustrious history, this beloved destination is the final resting place of British royalty such as Elizabeth I and Mary, Queen of Scots. Located in Westminster, you can easily access the Abbey via bus routes 11, 12, 24, and 53.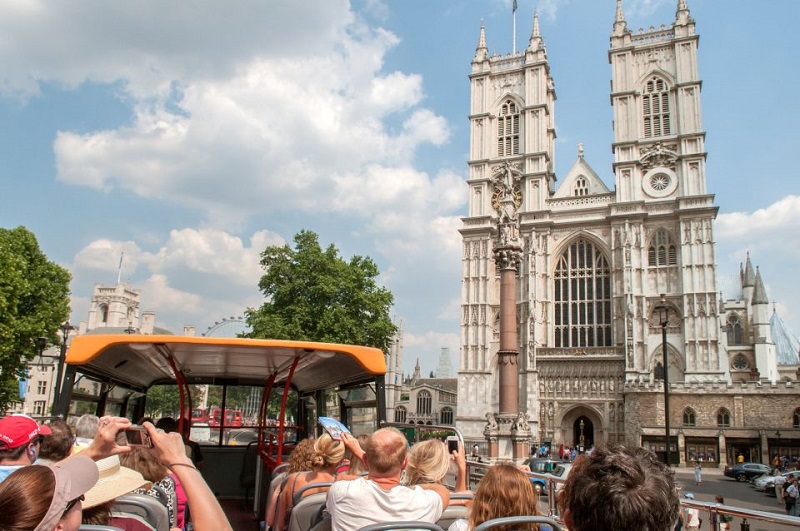 If you're looking for a journey of discovery, hop on the bus and check out London's lesser-known sights. St. Bartholomew-the-Great is a historic church that has been around since 1123 and remains one of the oldest places of worship in the city. This majestic structure is definitely worth a visit for its stunning architecture – just take the 4, 9, 25, or 45 bus routes to get there, and you'll find it in West Smithfield.
Head over to the historic Temple Bar for a change of pace! Positioned on Fleet Street, this 19th-century public monument stands as the boundary between the City of London and the City of Westminster. To get there, hop on one of the following bus routes: 4, 11, 15, 23, 26, or 35.
Jump on a bus and start your adventure in London! Be it renowned landmarks or off-the-beaten-path spots, there's a plethora of attractions to explore. So, come aboard and experience the sights and sounds of this magnificent city!
Tour Ideas for a Hop-On, Hop-Off Tour of London
​Whether you're a first-time visitor to London or a seasoned traveller, a hop-on, hop-off tour is the ideal way to see the city's top sights. With so much to see and do in London, it can be tough to know where to start, but a hop-on, hop-off tour takes the hassle out of sightseeing by letting you design your own itinerary. You can hop on and off the tour bus as many times as you like, and with multiple routes to choose from, you're sure to find a tour that suits your interests.
If you're stumped on where to begin your London adventure, check out these fantastic hop-on, hop-off tours that will surely get you up and running!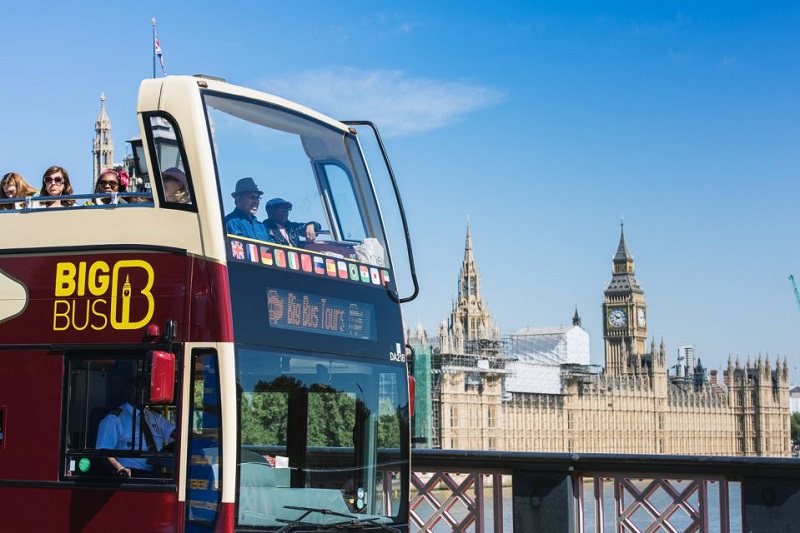 Big Bus Tours Hop-On, Hop-Off Tour
With three different routes to choose from, Big Bus Tours' hop-on, hop-off tour covers all the major sights in London. You can choose to explore the city by day or night, and with an audio guide available in 11 languages, you're sure to learn something new about London along the way.
Golden Tours Hop-On, Hop-Off Tour
Golden Tours' hop-on, hop-off tour is the perfect way to see London's top sights at your own pace. With four different routes to choose from, you can tailor your tour to suit your interests, and with live commentary in English, French, Spanish, German, Italian, Russian, and Mandarin, you're sure to appreciate the city in a whole new way.
Red Bus Tours Hop-On, Hop-Off Tour
With two different routes to choose from, Red Bus Tours' hop-on, hop-off tour covers all the essential sights in London. You can learn about the city's history and culture with an audio guide available in eight languages, and with multiple pick-up and drop-off points, it's easy to hop on and off the tour bus when you want to explore a particular area in more detail.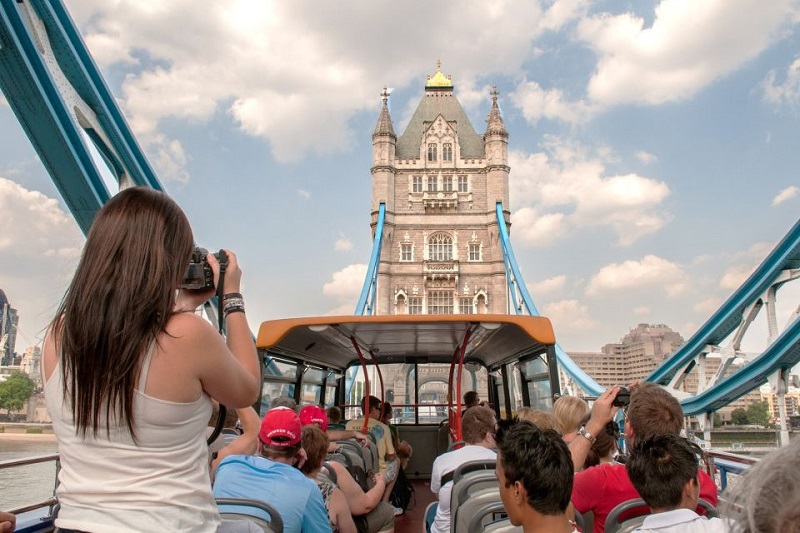 Where to Buy Tickets for a Hop-On, Hop-Off Tour of London
​There are many ways to see London, but one of the best is to take a hop-on, hop-off tour. These tours allow you to see the city at your own pace, hop off to explore certain attractions, and then hop back on when you're ready to move on. But where do you buy tickets for such a tour?
One option is to purchase tickets directly from the tour operator. It's often the simplest choice to accomplish this goal either in person or virtually – easy peasy! However, it's also worth checking out other ticket vendors, as they may offer discounts or other benefits.
For example, some museums and attractions offer discounts if you purchase your hop-on, hop-off tour tickets through them. And if you're a member of certain organizations, such as the British National Trust, you may also be able to get discounts.
Another option is to buy your tickets through a third-party website or app. This can sometimes be cheaper than buying directly from the tour operator, but it's important to read the fine print carefully before purchasing. Make sure you understand any restrictions or blackout dates that may apply.
Finally, if you're planning to use public transportation to get around London, you may be able to purchase a combined ticket that includes both your bus or train fare and your hop-on, hop-off tour. This can be a great way to save money, but again, be sure to read the fine print to understand any restrictions that may apply.
No matter where you purchase your tickets, a hop-on, hop-off tour is a great way to see London at your own pace. So why not give it a try?
Tips for a Successful Hop-On, Hop-Off Tour
​If you're planning a trip to London, a hop-on, hop-off tour is a great way to see the city. But how do you make sure you have a successful tour? Here are some tips:
1. Do your research. Read reviews of different tour companies and pick one that suits your needs.
2. Make sure you have a good map. The tour company should provide you with a map, but it's always a good idea to have your own map of the city as well.
3. Choose your route carefully. London is a big city and there are many different routes you can take. Think about what you want to see and make sure the route you choose covers those sights.
4. Get there early. The best way to make sure you get a seat on the bus is to arrive early. Some tour companies allow you to reserve a seat in advance, but it's still a good idea to get there early.
5. Be prepared to get off the bus. The whole point of a hop-on, hop-off tour is that you can get off the bus at any time to explore. So make sure you're wearing comfortable shoes and have your camera ready!
6. Have fun! A hop-on, hop-off tour is a great way to see a city, so make sure you enjoy it.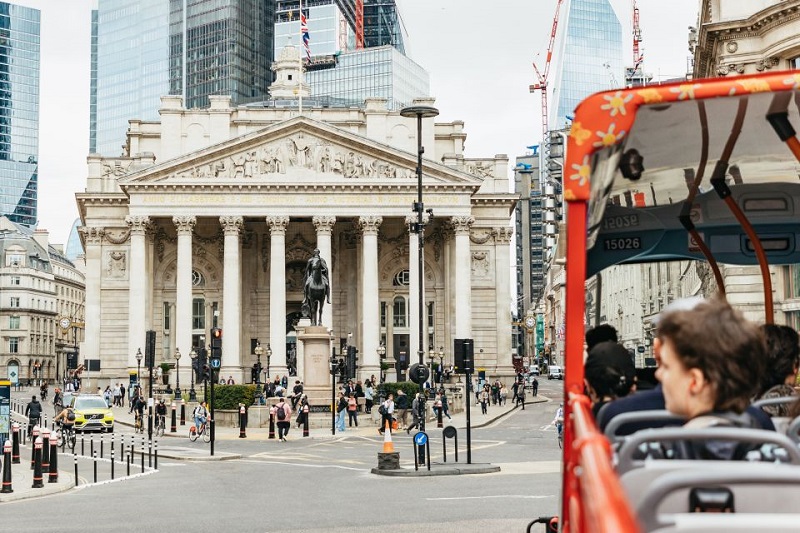 Summary of the 7 scenic bus routes in London and their benefits for sightseeing
From historic landmarks to sprawling parks, chic boutiques to vibrant markets, these seven scenic bus routes provide a wonderful snapshot of what London has to offer. They are not only cost-effective but also allow you to explore the city at your own pace, minus the hassle of navigating through London's busy streets. So whether you're a first-time visitor or a local exploring your own backyard, these bus routes promise an unforgettable sightseeing experience.
FAQs
How long does each bus route take?
The duration of each bus route may vary depending on traffic conditions and the number of stops along the way. On average, each route takes approximately 2 to 3 hours to complete.
Are the buses wheelchair accessible?
Yes, most buses in London are equipped with wheelchair ramps and designated spaces for wheelchair users. However, it's recommended to check the specific bus route for any accessibility updates or contact the local transportation authorities for further information.
Can I use my contactless payment card on the buses?
Yes, London buses accept contactless payment cards for fare payments. Simply tap your card on the card reader when boarding the bus and again when disembarking.
Are there any guided tours available for these bus routes?
While there are no specific guided tours for these bus routes, many companies offer hop-on-hop-off bus tours that cover various attractions and landmarks in London. These tours provide informative commentary and allow you to explore the city at your own pace.
Can I use my Oyster card for these bus routes?
Yes, Oyster cards can be used on London buses for fare payment. Simply tap your Oyster card on the card reader when boarding and disembarking the bus.
Are there discounts available for children or seniors?
Yes, discounted fares are available for children and seniors. It's advisable to check with the local transportation authorities or the official Transport for London website for specific fare details and eligibility criteria.
Please note that bus routes and schedules are subject to change. It's recommended to check the latest information and plan your journey accordingly. Remember to sit back, relax, and enjoy the captivating sights of London as you embark on these remarkable bus routes. Safe travels!