When planning a 10 day trip to Switzerland, it is important to consider the various activities you want to do, as well as the places you want to visit. Switzerland has a variety of attractions, ranging from historic castles to modern museums, so you will be sure to find something to keep you occupied.
Exploring the breathtakingly beautiful country of Switzerland can be an incredible experience. It is a small country, but there is plenty to see and do in 10 days. Whether you want to explore its stunning countryside, take in its cosmopolitan cities, or enjoy its unique culture, you will be able to find something to suit your tastes.
As for what to do in Switzerland in 10 days, there are many options. Consider starting off in Zurich, exploring the Bahnhofstrasse, and taking a day trip to Jungfraujoch. From there, you could head to Lucerne, which is known for its old town centre, Chapel Bridge, and Lion Monument. Then, continue your journey to Interlaken, where you can explore the region's stunning lakes, mountains, and meadows. After that, make a stop in Thun, which is home to the imposing Schloss Thun castle. To finish off your trip, take a day trip to Mt Pilatus and explore the city of Bern.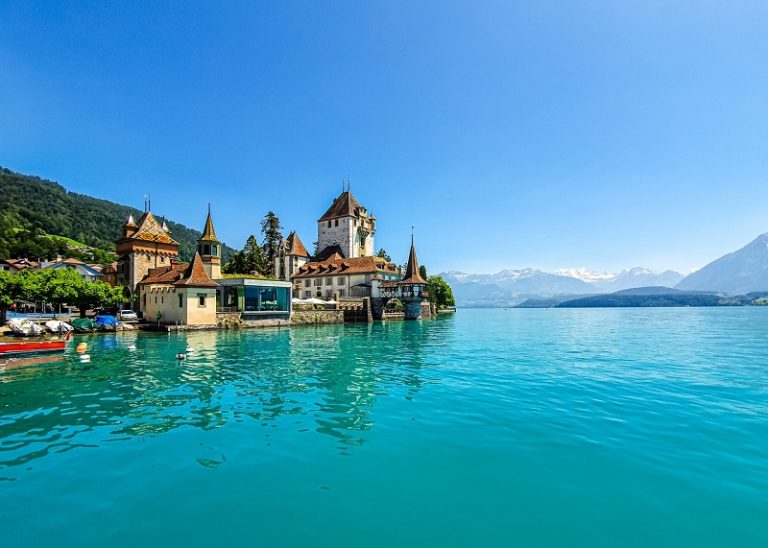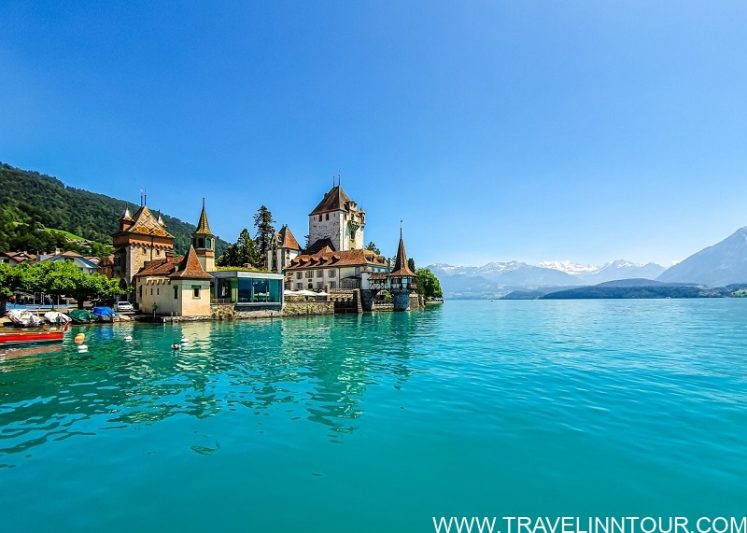 Immerse yourself in a 10-day Swiss adventure like no other! You'll be captivated by snow-capped mountain ranges, take a thrilling ride on a cable car, explore some of the best snowboarding spots, meander down alleyways, and savor the delicious flavors of Swiss chocolate, cheese, and wine.
Treat yourself to the 8-day Swiss Season Pass – a spectacular journey awaits! Travel in style on the Schynige Platte belle époque railway, drift across Lake Lucerne in a picturesque steamboat, climb to the peak of Mt. Pilatus in the world's steepest cogwheel railway and enjoy complimentary cable car rides for breathtaking views!
Experience the majestic Matterhorn up close with a discounted Gornergrat pass in Zermatt, as well as free access to many museums and boat rides!
10 Day Switzerland Itinerary – How To Plan Your Switzerland Vacation?
A 10 day Switzerland itinerary should include some of the country's most popular cities, such as Zurich and Geneva, as well as smaller towns like Lucerne and Interlaken. The Swiss Alps are a must-see for anyone visiting Switzerland, and a great way to get there is by taking a scenic train ride. Switzerland also boasts some of the world's top ski resorts, so if you're looking for an adrenaline-filled adventure, skiing is definitely a great activity to consider.
Geneva – Day 1 and 2
Spending two days in Geneva is the perfect way to experience this fascinating city. Located in southwestern Switzerland and situated on the banks of Lake Geneva, the city has a unique cosmopolitan feel and is home to several important international organizations, including the International Red Cross and United Nations Office.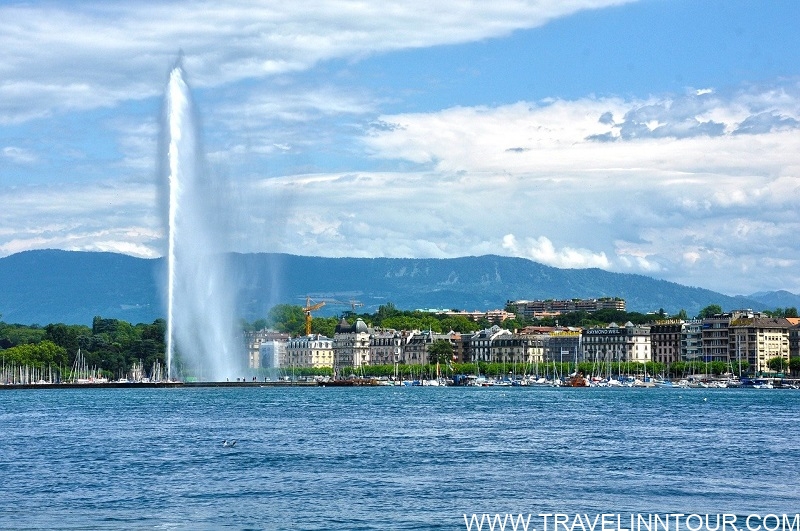 On the first day in Geneva, it's best to start with a walking tour of the city's historical sites. Begin by exploring St. Pierre's Cathedral, then head to the Old Town and take a leisurely stroll around the cobbled streets. Afterward, take a cruise on Lake Geneva and enjoy some stunning views of the Alps.

On the second day, you can explore International Geneva, which is home to several important international organizations. Visit the Palace of Nations for a look at the headquarters of the United Nations and its many agencies, or take a guided tour of the International Red Cross Museum. Alternatively, take a day trip to Montreux or take a hike in France.

At the end of your two days in Geneva, you'll have experienced the city's gorgeous architecture, tasted its delicious cuisine, and enjoyed some of the best outdoor activities that Switzerland has to offer. Be sure to invest in the Geneva City Pass, which includes free or discounted admission to more than 40 attractions and free public transport. With this pass, you'll be able to make the most of your two days in Geneva and will be sure to leave with lasting memories.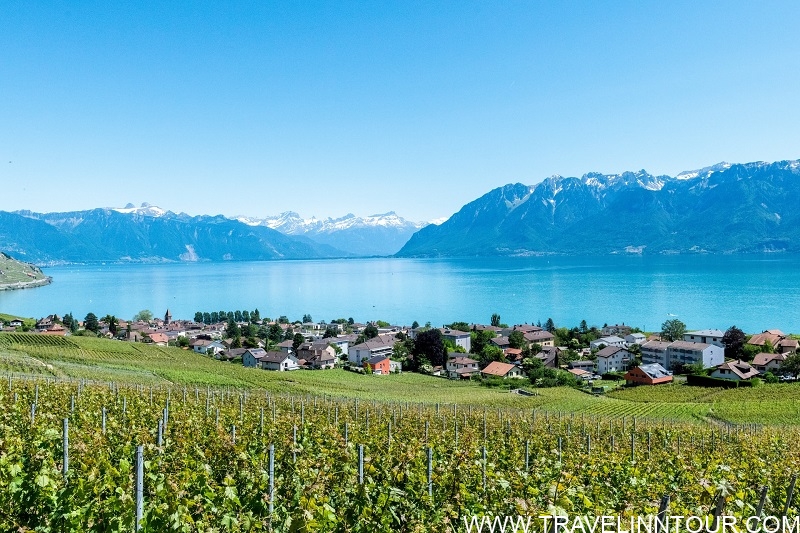 Where To Stay:
For funds accommodation- Geneva Hostel, mid-range- ibis funds Petit-Lancy, and luxury- the Mövenpick or Hotel de la Cigogne. Note that each one these lodging include a free breakfast and travel card (nice while you've not activated your season cross but).
The subsequent day, you need to use Geneva as a base for travel for some tremendous day journeys relying in your curiosity. For the second day in Switzerland, it could be ideally suited to go to the town of Montreux, positioned close to the lake.
Gruyères- for the Golden Express (Switzerland's most well-known practice), mountains, chocolate, and cheese.
Annecy (France)- a good looking city with canals and Vieille Ville. A quaint outdated city.
Chamonix (France)- a well-liked snowboarding and snowboarding vacation spot with pleasant structure and beautiful views. In season you may get pleasure from winter sports activities right here. Don't fear in case you are not carrying any gear. You can hire something you may consider, from snowboards to the best ladies's snowboarding boots!
Montreux – Day 3 Switzerland Travel Itinerary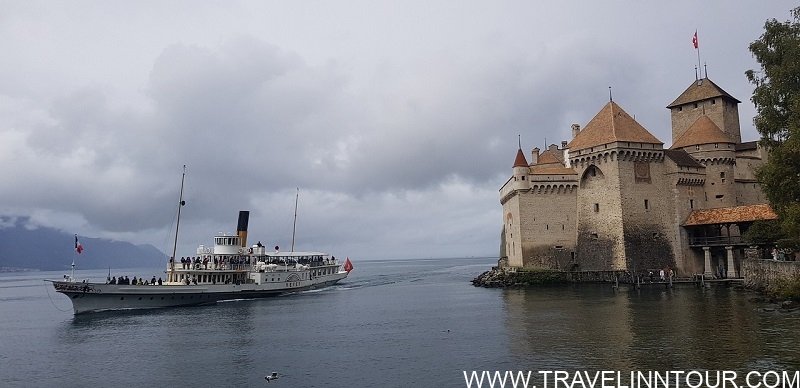 Montreux is a picturesque town on the shores of Lake Geneva in Switzerland. It is known for its stunning surroundings, including the beautiful Alps in the background, and its wide variety of attractions. Whether you're looking to relax and enjoy the spectacular views or explore all that the town has to offer, there is plenty to keep you busy on a day trip to Montreux.

Start your day with a walk along the scenic lakefront promenade from the Tourist Information Bureau. Along the way, be sure to stop to take pictures of the iconic Freddie Mercury Statue and the majestic Château de Chillon. Afterward, take a boat tour around Lake Geneva and explore the vineyards of Lavaux UNESCO, Vevey and Charlie Chaplin's World Museum.

Continue your journey with a visit to the Alpine Garden La Rambertia and Marmot's Paradise, as well as the Dent De Jaman. For a unique experience, don't miss the red phone booth with machineries inside located next to the lake. If you're a fan of Christmas Markets, you can't miss the ones lining the lake shore, where you'll find all sorts of Swiss souvenirs and gifts.

The old town of Montreux is also worth exploring, with its quaint narrow streets, picturesque houses and small squares. There was even a special exhibition about local transport when we visited. Make sure to also check out the Domaine Bovy winery and take a stroll along Chem. du Dezaley, a quiet, flat path along the lake with vineyards right on either side of you for the whole walk.

After a long day of exploring all that Montreux has to offer, make sure to visit the Casino Barriere de Montreux for a night of music and entertainment. There is a studio at the end of the tour where you can play a couple of songs and adjust the mix and just sing along. With so many great things to do and see in Montreux, it is no wonder why it is such a popular destination for day trips!
Where To Stay:
For funds accommodation- Montreux Youthhostel, mid-range- Le Coucou Hotel (although just a little distance away from Montreux, it has beautiful views), and luxury- Fairmont Le Montreux Palace with beautiful structure.
Lauterbrunnen

– Day 4 and 5 Of 10 Day Switzerland Itinerary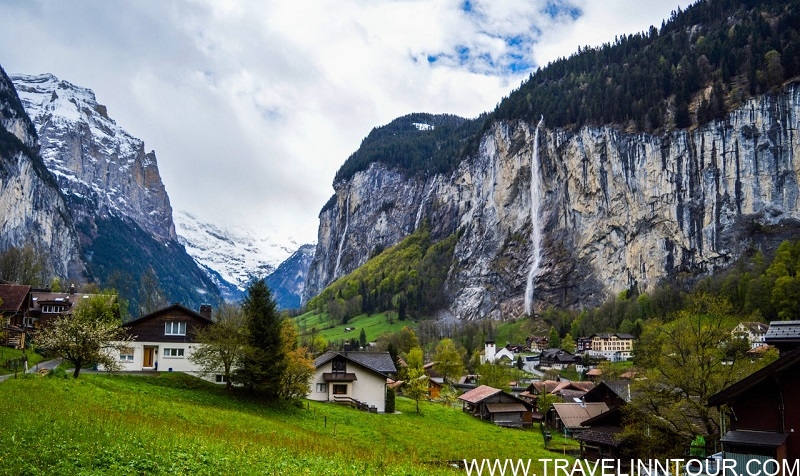 Lauterbrunnen is a beautiful village nestled in the Jungfrau Valley of Switzerland. With its stunning setting and breathtaking views, it is the perfect destination for those looking for an unforgettable day trip. Whether you are looking for outdoor activities, or just want to take in the beauty of the Swiss Alps there is something for everyone in Lauterbrunnen.

The first thing to do when visiting Lauterbrunnen is to take in the dramatic views of the Staubbach Falls. This stunning waterfall is the tallest free-falling waterfall in Europe, and is the perfect backdrop to the picturesque village. There is a short trail leading up to the observation area, where you can take in the beauty of the falls.

Hiking and cycling are popular activities in Lauterbrunnen, and the trails around the village are well maintained and offer spectacular views. There are many trails to choose from, ranging from easy to difficult, so there is something for everyone.

For those who want to experience the mountains from above, paragliding is available with Airtime Paragliding. All equipment is provided and no experience is required.

Rock climbing is also popular in Lauterbrunnen, and there are many routes and cliffs to choose from. You can even book a private guide to take you to the best spots.

If you are looking for a less strenuous activity, you can take the cable car from Interlaken to Harder Kulm for a beautiful view of the lake and city. If you plan on eating while you are in Lauterbrunnen, it is best to pick up snacks and picnic supplies at a LIDL supermarket before you leave Interlaken, as there are no supermarkets in Lauterbrunnen.

To get to Lauterbrunnen, you can either drive (2 hours from Zurich) or take the train. The train conveniently takes you right to the village itself. Alternatively, you can hike from Isenfluh to Suwwald, two villages located on one of the flanks of the mountain in the valley.

Finally, if you are looking for a unique way to spend your day in Lauterbrunnen, you can book a private tour with Luis. He will take you hiking through the village and to spectacular waterfalls, with stories from his life as a local.

No matter how you decide to spend your day in Lauterbrunnen, you are sure to have an unforgettable experience. With its stunning views, outdoor activities and unique experiences, Lauterbrunnen is the perfect place for a day trip.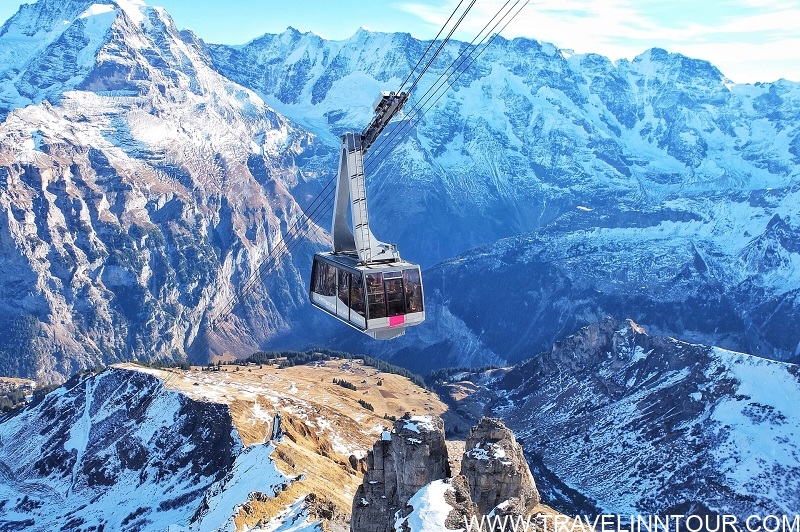 Where To Stay:
For funds accommodation- Schutzenbach Backpackers (nice view and location), mid-range- Hotel Staubbach (waterfall view and handy location), and luxury- Hotel Silberhorn (panoramic view of Jungfrau mountains and an Alpine-style restaurant).
Lucerne – Day 6 and 7 
Lucerne, also known as Luzern, is a beautiful city in Switzerland that offers plenty of activities and sights to explore in just one day. This city is situated at the foot of the Alps and is home to some of Europe's most gorgeous scenery. With its idyllic setting on the banks of Lake Lucerne and a backdrop of the Swiss Alps, Lucerne is definitely worth a visit.

A great way to start your day in Lucerne is by strolling along the banks of the River Reuss, admiring the colorful buildings which line the shores. As you make your way through the old town, take some time to explore the historic center of Lucerne and cross the iconic Chapel Bridge (Kapellbrücke). You can also visit the Water Tower (Wasserturm) and the Lion Monument (Löwendenkmal), both significant cultural landmarks in Lucerne.

If the weather is nice, you can also consider taking a boat trip on Lake Lucerne. The paddle steamers will give you a fascinating view of the city's historic sites and breathtaking scenery. Afterward, visit the Farmers' Market on the Reuss River Bank and pick up some souvenirs.

For those who love shopping, the old town has plenty of luxury stores offering a wide variety of items. If you have time, don't forget to check out the 14th century wall, Museggmauer, for some incredible views.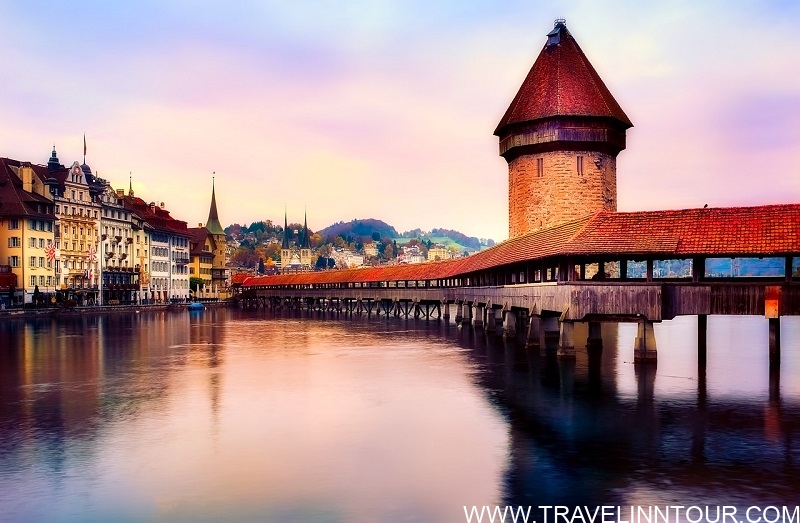 At the end of the day, make sure to grab a bite to eat at one of the many restaurants in the old town. There are plenty of cafes and bars to choose from.
Lucerne is an amazing city with lots of charm and beauty to offer. With 24 hours in Lucerne, you'll be able to explore all the important sights, shop for souvenirs, and enjoy some delicious food. So if you have the opportunity, don't miss out on this wonderful destination!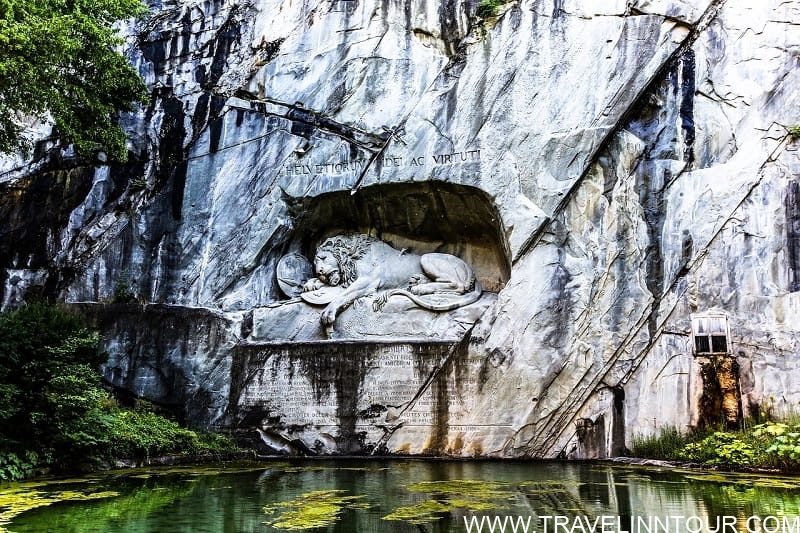 Jungfraujoch- If you're looking for a winter adventure that's out of this world, head to the Bernese Oberland for the ultimate experience. Here, you can ski through the snow, explore the breathtaking Aletsch Glacier, and stand atop the 'Top of Europe'.
The Jungfrau area is perfect for adventurers looking to further explore the majestic Alps. With several popular mountaineering paths originating from Grindelwald, you'll want to make sure to traverse them all! Take a spectacular journey to the top of Mountain peak on a cable car and enjoy the breathtaking views as you select from the many hiking trails available. Make sure to experience the golden round trip from Lucerne to Mt. Pilatus if you have enough time!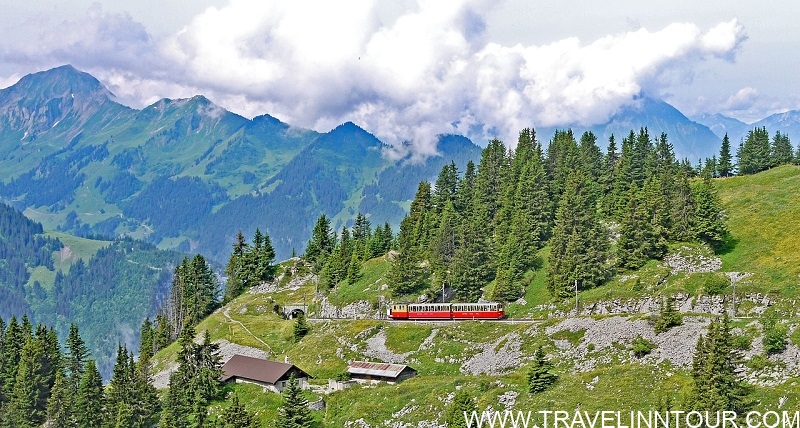 Where To Stay:
For funds accommodation- Lion Lodge or capsule resort lucerne, mid-range- ibis Lucerne, and luxury- Hotel Schweizerhof (lovely views and Finnish sauna).
Zermatt – Day 8 and 9 Switzerland Itinerary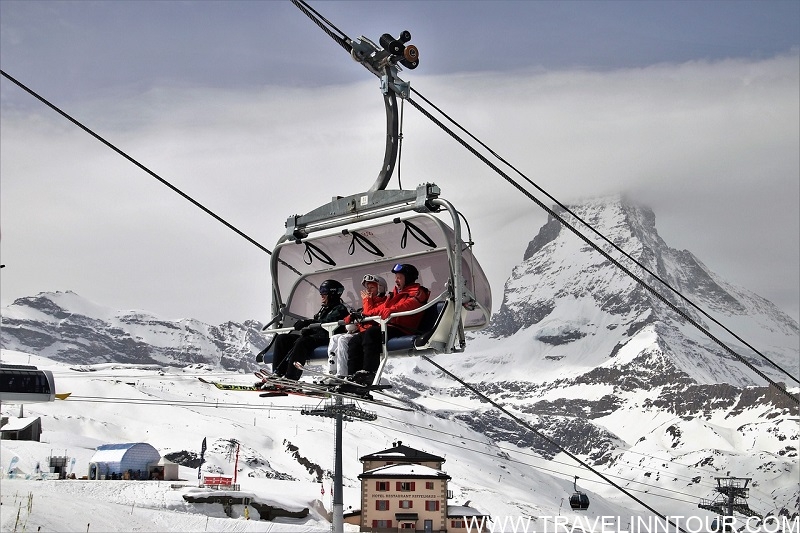 Zermatt is one of the most popular destinations in Switzerland for outdoor lovers, and it offers plenty to do and see over two days. From skiing, snowboarding and paragliding in the winter season to hiking, biking and rock climbing in the summer, there's something for everyone.

On Day One, visitors should start their day by seeing the famous Matterhorn, which looms large over the town. For a unique experience, they can take a gondola ride up the mountain, and then hike down to get an up-close look at the Matterhorn. Alternatively, they can explore the area on foot and take in the views from Gornergrat or Rothorn. In the evening, visitors can take a sightseeing flight and admire the Matterhorn from the sky.

On Day Two, visitors can explore more of Zermatt's attractions, such as the Matterhorn Museum, where they can learn about the history of the area. Hikers should also explore some of the trails that crisscross the area, such as the Gorner Gorge. For something even more adventurous, visitors can try paragliding or a helicopter tour.

No matter how you spend your two days in Zermatt, you're sure to have a memorable time exploring its stunning scenery, learning about its culture and taking part in some of the activities it has to offer. If you want to make the most of your visit, be sure to check out some of the top restaurants in the area and sample some of the local cuisine.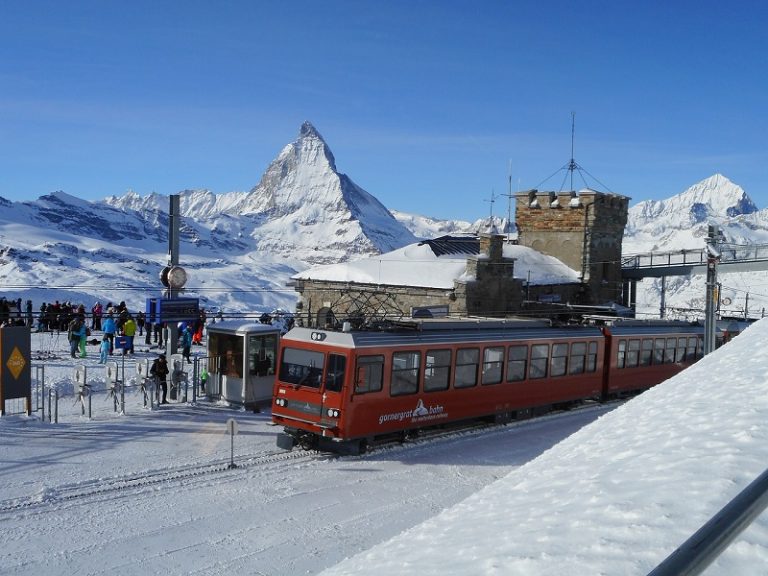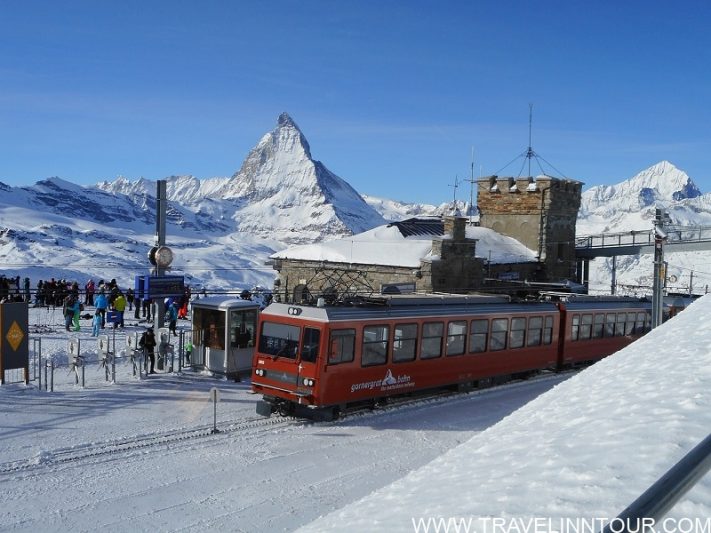 Where To Stay:
For funds accommodation- Matterhorn Hostel, mid-range- ARCA Solebad Wellness & Spa, and luxury- Romantik Hotel Julen Superior.  
Day 10 Switzerland Itinerary
Departure from Zurich
Your last day should be a memorable one, and Zurich is the ideal place to experience it! Make the most of your time to explore the renowned historical monuments, such as Grossmünster and Frauenster churches. Taking only three hours to reach Zurich from Zermatt, you can treat yourself to some shopping on the renowned Bahnhofstrasse – the most expensive street in Europe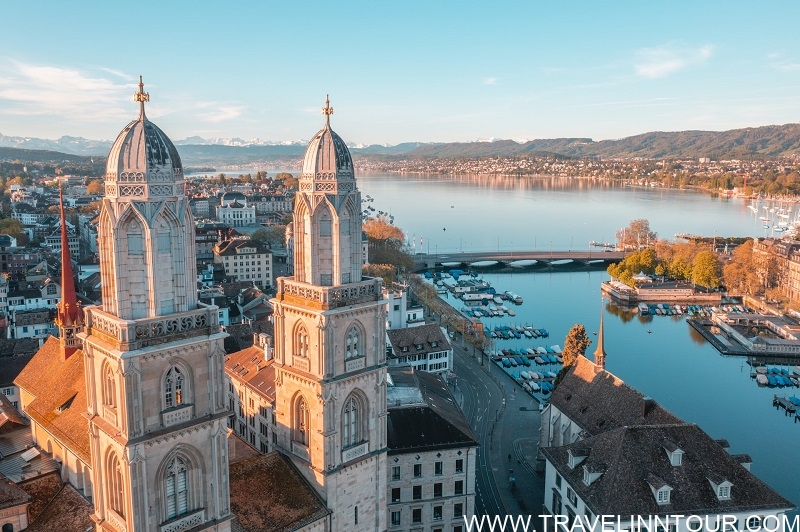 Zurich is one of the most charming cities in Switzerland, and if you're only able to spend one day there, you'll want to make the most of it. With its old town, churches, museums, and natural beauty, Zurich has something for everyone.

To make the most of your time in Zurich, start off the day with a stroll around the Old Town, where you can find Grossmünster Church, Fraumünster Church, and a maze of narrow cobblestoned streets. After that, treat yourself to some coffee and sweets at Confiserie Sprüngli, or take advantage of the great outdoors at Bürkliplatz. As far as lunch goes, Haus Hiltl offers a light menu and a unique atmosphere, and afterwards you can explore the art and culture of the Kunsthaus. For dinner, check out Zunfthaus zur Waag for traditional Swiss food and finish the night off with a nightcap at Widder Bar.

If you're feeling adventurous, take a river cruise on the Limmat and get a different perspective of the city. You can also take a trip up the Uetliberg, a small mountain near Zurich with amazing panoramic views of the lake. If you're looking for a more comprehensive tour, the 4-Hour City Tour by Ferry, Cable Car, and Coach is a great way to get a taste of Zurich and the surrounding area.

Whatever you decide to do with your one day in Zurich, you won't be disappointed. From the picturesque old town to the unique attractions, Zurich is an amazing place to visit and explore.
Planning your visit to Switzerland? Let us help you make it an unforgettable experience! With this 10 day Switzerland itinerary, you can ensure a stress-free and hassle-free holiday with the perfect mix of activities, transportation, and length of stay. Leave us your feedback and if you had fun, be sure to share the article with friends!
Save It On Pinterest