Looking for budget-friendly European getaways? Europe, with its diverse landscapes and rich history, offers countless opportunities for affordable adventures. From exploring charming villages in Portugal to savoring delicious street food in Budapest, there are plenty of budget-friendly options. With smart planning and some research, you can experience the beauty of Europe without straining your wallet. Here are some of the cheapest places to vacation in Europe.
Budget-Friendly Travel in Europe
Yes, Europe offers budget-friendly vacation options. Several factors make it affordable. Firstly, many Eastern European countries have lower living costs and offer great value for tourists. Secondly, budget airlines and extensive rail networks make transportation economically feasible. Lastly, you can enjoy affordable street food and local cuisine. So, Europe can be a wallet-friendly destination due to its diverse and cost-effective travel opportunities.
Whether you're backpacking through charming villages, enjoying the rich culture of historic cities, or savoring the scenic beauty of the countryside, there are ways to stretch your budget while still having an unforgettable experience.
Affordable European Getaways for Budget Travelers
1: Ljubljana, Slovenia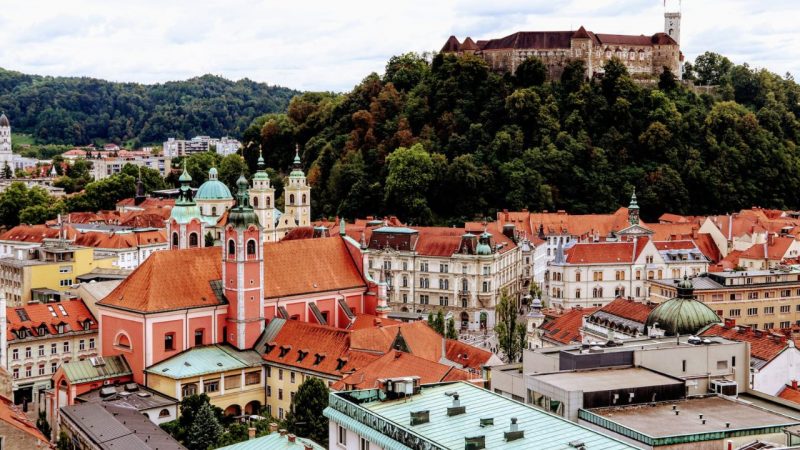 Ljubljana, the capital of Slovenia, is indeed an excellent choice for budget travelers looking to explore the cheapest places to vacation in Europe without breaking the bank. Slovenia is known for its stunning natural beauty, rich history, and vibrant culture, and Ljubljana offers plenty of affordable options for travelers. Here are some of the cheapest places to vacation in Ljubljana and Slovenia:
1: Free Walking Tours: Uncover Ljubljana's Hidden Gems
Join the free walking tours in Ljubljana to delve into the city's rich history, stunning architecture, and vibrant culture. These tours operate on a tip-based system, ensuring you can enjoy the experience without straining your wallet.
2: Ljubljana Castle: Enjoy Scenic Views for Free
While there may be an admission fee to enter the castle itself, you can savor panoramic views of Ljubljana from the castle hill without spending a dime. It's an ideal spot for a picnic or a leisurely stroll while taking in the picturesque surroundings.
3: Local Markets: Taste Ljubljana's Flavors on a Budget
Explore the city's bustling local markets, including the Central Market and the Open Kitchen (Odprta kuhna). Here, you'll find fresh produce, affordable street food, and a taste of local delicacies that won't strain your wallet.
4: Street Art: Embrace Ljubljana's Artistic Side for Free
Ljubljana boasts a thriving street art scene. Embark on a self-guided tour to discover the city's mesmerizing graffiti and murals, all without spending a cent. It's a unique way to see the city from an artistic perspective.
5: Biking: Eco-Friendly Exploration
Renting a bike in Ljubljana is not only budget-friendly but also eco-conscious. The city offers a well-developed network of bike lanes and rental services, allowing you to explore the surroundings with ease and at minimal cost.
6: Ljubljana Botanical Garden: Find Serenity for Free
Escape the city's hustle and bustle by visiting the Ljubljana Botanical Garden. On weekdays, admission is free, making it a perfect place to unwind and immerse yourself in nature's beauty.
7: Day Trip to Lake Bled: Affordable Natural Splendor
Although not in Ljubljana itself, a day trip to Lake Bled is a must. It's an affordable excursion offering breathtaking scenery, lakeside walks, and the chance to explore Bled Castle for a modest fee.
8: Picnics in Tivoli Park: Budget-Friendly Outdoor Fun
Tivoli Park, Ljubljana's largest park, invites you to enjoy picnics and leisurely walks without spending a fortune. It's a cost-effective way to relish the outdoors and soak in the park's charm.
9: Traditional Slovenian Food: Savor Local Delicacies on a Budget
Visit budget-friendly local restaurants and savor traditional Slovenian dishes like "čevapčiči" (grilled minced meat), "jota" (bean soup), and "kranjska klobasa" (Slovenian sausage) without overspending.
10: Hostels: Unique and Affordable Accommodations
Ljubljana offers a variety of budget-friendly hostels, such as Hostel Celica and Hostel Tresor, known for their unique settings in former prisons and banks. Enjoy a memorable and economical stay during your visit.
Ljubljana and Slovenia as a whole offer an authentic European experience without the high costs associated with some other European destinations. By making smart choices and exploring the city's free and affordable attractions, you can enjoy a memorable vacation on a budget.
2: Kotor, Montenegro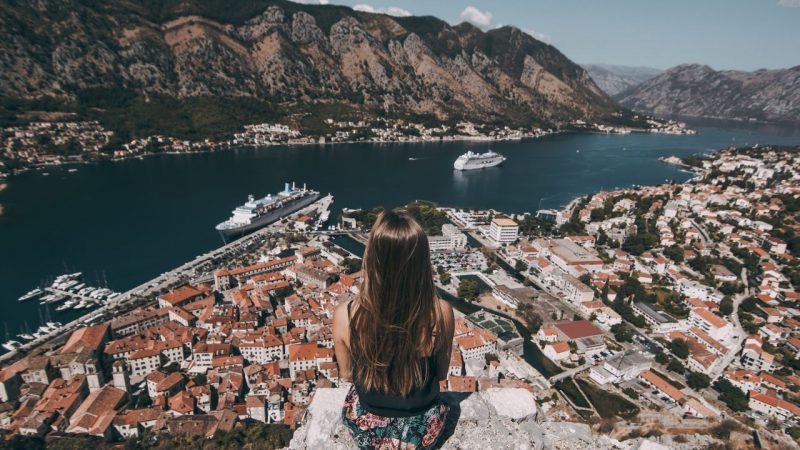 Kotor, Montenegro, is indeed an excellent choice if you're looking for an affordable vacation destination in Europe. This picturesque coastal town offers stunning natural beauty, rich history, and a variety of budget-friendly options for travelers. Here are some of the cheapest places to vacation in Kotor:
Kotor boasts a wealth of attractions that won't dent your savings. Additionally, the region offers budget-friendly accommodations and delectable local cuisine at reasonable prices, ensuring a cost-effective and unforgettable vacation experience.
1: Old Town Delights
Uncover the charm of Kotor's UNESCO World Heritage Old Town without breaking the bank. Meander through its enchanting maze of narrow lanes and historic edifices. Explore cobblestone alleys, visit quaint churches, and marvel at centuries-old architecture—all while keeping your wallet happy. Be sure to include must-see landmarks like St. Tryphon's Cathedral and the iconic Clock Tower in your itinerary.
2: Hiking Adventures
Montenegro's awe-inspiring landscapes beckon avid hikers. Venture onto the scenic trails in proximity to Kotor. Among these, the ascent to Kotor Fortress stands out as a favorite. It's not only cost-free but also rewards you with panoramic vistas that will leave you breathless.
3: Beach Bliss
While exclusive beach clubs can strain your budget, Kotor boasts several free-to-access public beaches. Grab your essentials – towel, sunscreen, and enthusiasm, and bask in the beauty of the Adriatic Sea.
4: Local Flavors
Indulging in Montenegrin cuisine doesn't have to empty your pockets. Opt for local restaurants and cozy cafes to savor authentic dishes like cevapi (grilled minced meat), burek (savory pastry), and daily-caught fresh seafood from the bay.
5: Budget-Friendly Stays
Kotor offers a variety of accommodation options catering to diverse budgets. Whether you seek affordable hostels, welcoming guesthouses, or cozy apartments, you can find budget-friendly choices, especially if you book ahead or during the shoulder season.
6: Day Trips Galore
Kotor's central location serves as an ideal hub for economical day trips to nearby gems like Budva, Perast, or Lovćen National Park. These excursions promise memorable experiences without straining your finances.
7: Market Treasures
Explore local markets for budget-friendly fresh produce, delectable snacks, and unique souvenirs. The Old Town market is an excellent starting point for bargain hunters.
8: Affordable Transit
Kotor boasts a reliable and reasonably priced bus system that connects you to various parts of the country. This economical mode of transportation offers an opportunity to explore Montenegro without a hefty price tag.
9: Free Entertainment
Check out the event calendar for free happenings and festivals during your stay. Montenegro frequently hosts cultural events and concerts open to the public, adding a cultural dimension to your budget-friendly exploration.
10: Nature's Bounty
Don't miss the chance to explore Montenegro's natural wonders, including the stunning Bay of Kotor and the nearby Lovćen and Durmitor National Parks. These outdoor adventures not only fit your budget but also promise unforgettable memories. Embrace the beauty of Montenegro without the burden of overspending.
Kotor, Montenegro, provides a fantastic combination of affordability and beauty, making it an ideal destination for budget-conscious travelers looking to explore Europe. Just remember to plan ahead, make reservations when necessary, and embrace the local culture to get the most out of your trip without breaking the bank.
3: Braila, Romania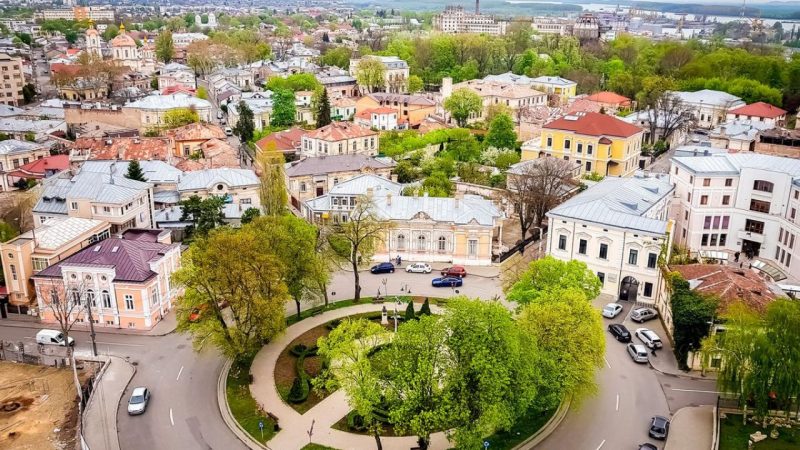 Braila, Romania, is undoubtedly one of the hidden gems when it comes to the cheapest places to vacation in Europe. Nestled along the picturesque banks of the Danube River, Braila offers a unique blend of historical charm and affordability that's hard to find elsewhere on the continent.
Visitors can stroll through its quaint cobblestone streets, admiring well-preserved architecture from different eras, including beautiful Orthodox churches and Ottoman-inspired buildings. The local cuisine is not only delicious but also budget-friendly, with numerous cafes and restaurants serving traditional Romanian dishes that won't break the bank. Exploring the city's parks and green spaces is free, making it an excellent destination for nature lovers.
Braila, Romania, truly stands out as an affordable and captivating European getaway. Here are some of the cheapest places to explore and things to do in Braila:
1: Explore Braila Old Town: Uncover the Beauty of 14th-Century Architecture
Dive into the historical charm of Braila Old Town, adorned with vibrant buildings and cobblestone streets. Discover its wonders while taking a leisurely stroll.
2: Danube Promenade: Revel in the Danube's Splendor
Immerse yourself in the serene beauty of the Danube River from the picturesque promenade. Enjoy the tranquility and watch the boats sail by.
3: Delve into History at the Museum of Braila
Uncover the City's Heritage: Explore the Museum of Braila, a treasure trove of history and culture. Affordable entrance fees make it an ideal way to delve into the city's past.
4: Saint Michael and Gabriel Church: A Masterpiece of Braila
City's Iconic Gem: Pay a visit to the breathtaking Saint Michael and Gabriel Church, a symbol of Braila's architectural prowess. While admission is usually free, a small donation is appreciated.
5: Nature's Retreat: Braila's Parks and Green Sanctuaries
Discover Nature's Beauty: Enjoy Braila's serene parks and lush green spaces for a relaxing picnic or a leisurely stroll. Don't miss Nicolae Balcescu Park and Alexandru Ioan Cuza Park.
6: Savor Authentic Flavors: Braila's Culinary Delights
A Taste of Romania: Experience Braila through its culinary wonders at local eateries. Relish traditional dishes like mămăligă (cornmeal porridge), sarmale (cabbage rolls), and mici (grilled sausages).
7: Danube Adventure: Scenic Boat Rides
River's Serenity: Explore the Danube's beauty with affordable boat rides, a tranquil way to admire the city from the water's perspective.
8: Local Markets: Dive into the Heart of Braila
Market Treasures: Immerse yourself in the vibrant atmosphere of local markets like the Central Market (Piața Centrală). Discover fresh produce, snacks, and affordable souvenirs.
9: Biking and Hiking: Explore Braila's Countryside
Nature's Playground: Rent a bicycle or embark on a hiking adventure in the picturesque countryside along the Danube, offering a delightful cycling experience.
10: Budget-Friendly Stays in Braila
Affordable Accommodation: Choose from a variety of budget-friendly hotels and guesthouses in Braila. Look out for special deals and discounts to make your stay even more economical.
Overall, Braila, Romania is an economical destination in Europe that provides a rich cultural experience and the chance to explore the natural beauty of the Danube region without straining your budget. It's an underrated gem that offers an authentic Romanian experience without the crowds and high prices of more popular European destinations.
4: Budapest, Hungary: Cheapest Places to Vacation in Europe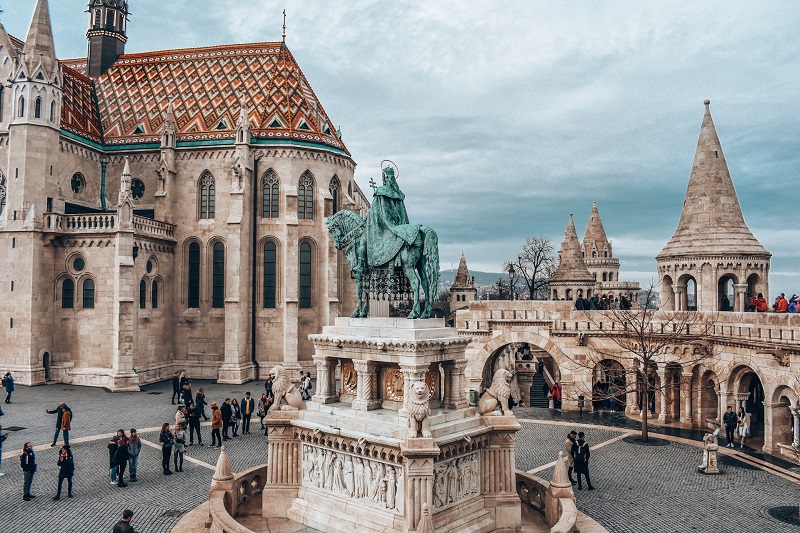 Budapest, often referred to as the "Paris of the East," is a remarkable destination that offers an incredible blend of history, architecture, and culture. Budapest, Hungary, stands out as one of the most budget-friendly destinations for a European vacation. Known for its stunning architecture, rich history, and vibrant culture, Budapest offers travelers an incredible experience without breaking the bank.
Whether you're strolling along the picturesque banks of the Danube River, taking a dip in the thermal baths, or savoring delicious Hungarian cuisine in one of the charming local eateries, you'll find that Budapest offers a wealth of experiences at affordable prices. From affordable accommodations to wallet-friendly dining options, this city invites you to explore its beauty without compromising your budget.
1: Budapest's Iconic Landmarks
Budapest boasts an array of iconic landmarks that won't cost you a dime. Marvel at the magnificent Chain Bridge, delve into history at Buda Castle, soak in panoramic views at Fisherman's Bastion, and find solace at St. Stephen's Basilica. Stroll along the picturesque Danube River to take in the city's architectural splendor.
2: Soothing Thermal Baths
Budapest's thermal baths are renowned worldwide for their restorative properties. While the Széchenyi Thermal Bath might be the most famous, opt for budget-friendly alternatives like the Gellért Thermal Bath or Rudas Baths. You'll still enjoy a rejuvenating soak minus the hefty price tag.
3: Tranquil Retreat at Margaret Island
Escape the city's hustle and bustle by visiting Margaret Island, a serene green oasis nestled in the heart of Budapest. Explore its winding paths, lush parks, and enjoy the free musical fountains, a delightful sensory experience.
4: Culinary Adventures at Local Markets
Immerse yourself in Hungarian culture and savor local flavors at the Great Market Hall (Nagyvásárcsarnok). Sample delicious Hungarian street food like lángos (fried dough) and chimney cake (kürtőskalács) while picking up unique souvenirs at reasonable prices.
5: Unwind at Ruin Bars
Discover Budapest's famed ruin bars, inventive spaces fashioned from abandoned buildings. These trendy bars and clubs offer affordable drinks and a vibrant atmosphere, perfect for a night out on a budget.
6: Navigate the City with Ease
Budapest boasts an efficient public transportation system, including trams, buses, and the metro. Invest in a Budapest Card for unlimited rides and discounts at various attractions.
7: Wallet-Friendly Accommodation
Choose from a wide array of budget-friendly accommodation options, including hostels, guesthouses, and Airbnb rentals. Staying on the Pest side of the city typically offers more affordable choices compared to Buda.
8: Relish Hungarian Delicacies
Satisfy your taste buds without overspending by dining at local eateries. Try traditional Hungarian dishes like goulash, stuffed peppers (töltött paprika), and chicken paprikash, which are not only delicious but also budget-friendly.
9: Explore with Free Walking Tours
Join a free walking tour to delve into Budapest's rich history and culture while discovering its iconic landmarks. Don't forget to show your appreciation by tipping your guide at the end.
10: Embrace Cultural Experiences
Stay updated on free or low-cost cultural events, concerts, and exhibitions taking place throughout Budapest. Many museums also offer discounted admissions on specific days or during certain hours.
11: Captivating Nighttime Views
Experience Budapest's enchanting nocturnal beauty by taking a leisurely stroll along the Danube promenade. Marvel at the breathtakingly lit Parliament building and Buda Castle. For panoramic city views, cross the Liberty Bridge and head to Gellért Hill at sunset.
Budapest is not only an affordable destination but also a place rich in history, culture, and natural beauty. With careful planning, you can have a memorable vacation in Europe without straining your budget.
So, if you're seeking the cheapest places to vacation in Europe while still enjoying a memorable trip, Budapest should undoubtedly be at the top of your list.
5: Prague, Czech Republic: Cheapest Places to Vacation in Europe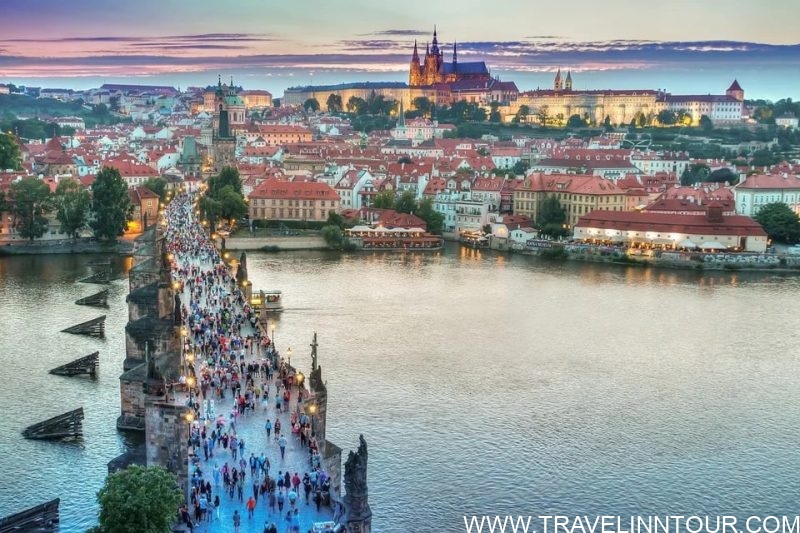 Prague, Czech Republic, is one of the cheapest places to vacation in Europe. Nestled in Central Europe, Prague offers travelers a budget-friendly escape. With its affordable accommodations, wallet-friendly dining options, and numerous free attractions like Charles Bridge and Prague Castle, it's a frugal traveler's dream. Explore the city's rich history and stunning architecture without breaking the bank, making it an excellent choice for those seeking an economical European getaway.
1: Exploring Prague's Best: Old Town Square
In the heart of Prague lies the captivating Old Town Square, a haven for those seeking affordable dining options. Here, you can savor traditional Czech dishes like goulash and trdelník while gazing at the historic Astronomical Clock.
2: Unveiling the Charm of Charles Bridge
Embark on a leisurely walk along the iconic Charles Bridge, a masterpiece of Gothic architecture. Not only is this stroll easy on the pocket, but it also offers unparalleled panoramic vistas of the city. Photographers and history enthusiasts, take note!
3: Prague Castle: A Historic Marvel
Delve into history at the world's largest ancient castle complex, Prague Castle. While some areas require an entrance fee, the exterior and castle gardens are open to the public, allowing you to soak in centuries of history without spending a penny.
4: Wenceslas Square: Shop 'Til You Drop on a Budget
Wenceslas Square is a bustling boulevard teeming with budget-friendly shops. It's the ideal destination for savvy shoppers. Moreover, you'll find reasonably priced hotels and hostels for a comfortable stay.
5: Vyšehrad: A Tranquil Hilltop Retreat
Escape to the serene Vyšehrad, a hilltop fortress boasting breathtaking views of the Vltava River. Pack a picnic and revel in the tranquility. Nearby, the Vyšehrad Cemetery serves as the final resting place for numerous Czech luminaries.
6: Petrin Hill: Romance in the Air
Petrin Hill beckons with its panoramic views of Prague's skyline. Reach the summit on foot or via the funicular, and relish a romantic sunset with your significant other.
7: Lennon Wall: Artistic Expression
Immerse yourself in the '60s spirit at the colorful Lennon Wall, a tribute to John Lennon and the ideals of peace and love. It's a symbol of free expression and a must-see for art enthusiasts.
8: Letná Park: Green Oasis for Budget-Friendly Meals
Letná Park, a vast green expanse, boasts beer gardens perfect for a budget-friendly outdoor feast with friends. As you dine, soak in the stunning vistas of the Vltava River and the city's skyline.
9: Kampa Island: Hidden Tranquility
Discover the enchanting Kampa Island, a well-kept secret adorned with cobblestone streets and charming canals. It's a serene escape from the hustle and bustle of the city.
10: National Museum: Unveiling Czech History and Culture
Conclude your journey at the National Museum, a treasure trove of Czech history and culture. Though an entrance fee applies, the fascinating exhibits and artifacts make it a worthwhile investment.
By exploring these budget-friendly spots in Prague, you can savor the city's beauty, culture, and history without straining your wallet. Prague offers a unique blend of affordability and charm, making it an ideal destination for travelers seeking an enriching experience without breaking the bank.
6: Berat, Albania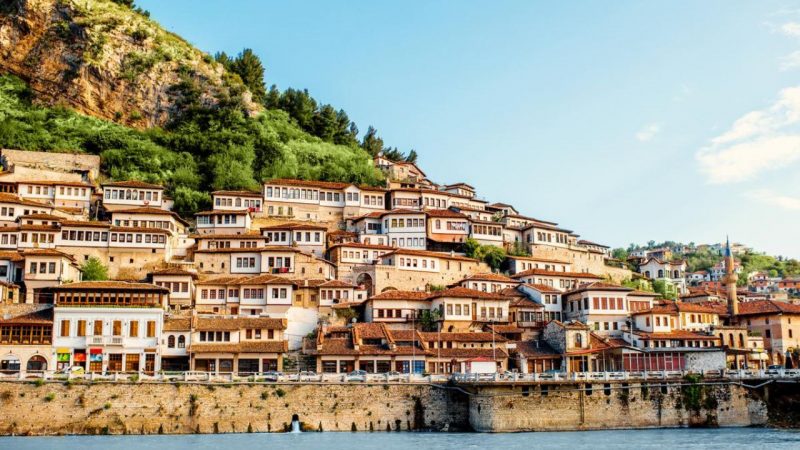 Explore Berat, Albania, one of Europe's budget-friendly gems. Experience rich history, stunning landscapes, and affordable accommodation, making it an ideal destination for budget travelers seeking an authentic European adventure.
1: Berat Castle: Dive into Berat's Rich History
Embark on an unforgettable adventure as you delve into the depths of Berat Castle, an illustrious UNESCO World Heritage Site. Meander through its meticulously preserved alleyways and bask in the sweeping vistas of the city and the Osum River valley. Discover an entrance fee that won't dent your wallet.
2: Onufri Museum: Art and Spirituality Intertwined
Immerse yourself in the captivating Onufri Museum, nestled within the Church of St. Mary. This hidden gem boasts a splendid array of religious artworks, featuring exquisite icons that narrate centuries of devotion. All this awaits at a remarkably reasonable admission fee.
3: Mangalem Quarter: Wandering through Time
Wander through the enchanting cobblestone streets of Mangalem, an ancient neighborhood steeped in history. Marvel at the immaculately preserved Ottoman architecture while savoring the local ambiance.
4: Gorica Bridge: A Bridge of Love and Scenic Splendor
Traverse the Gorica Bridge, famously known as the "Bridge of Love," gracefully connecting the two realms of Berat. This idyllic locale is perfect for a leisurely saunter, offering mesmerizing panoramas of the city.
5: Berat Ethnographic Museum: Immerse Yourself in Berat's Heritage
Step into the Berat Ethnographic Museum and journey through the cultural tapestry of the region. Marvel at the captivating display of traditional Albanian attire, tools, and household artifacts.
6: Gorica Hill: A Hillside Haven
Ascend Gorica Hill and be rewarded with a breathtaking vantage point that dominates the cityscape. Capture unforgettable moments with your lens, indulge in a scenic picnic, and let the stunning landscapes take your breath away.
7: Lead Mosque: A Serene Sanctuary
Embark on a spiritual journey as you explore the Lead Mosque (Xhamia e Plumbit), a small yet historically significant sanctuary nestled within Berat. Find tranquility in its courtyard and admire its intricate architecture.
8: Tomorri National Park: Nature's Retreat
Escape the bustling city with a day trip to Tomorri National Park, just a stone's throw away from Berat. Embark on scenic hiking trails, immerse yourself in lush forests, and unwind by the tranquil Bovilla Lake—all at a price that won't break the bank.
9: Bachelors' Mosque: Unearth the Past
Uncover the captivating history of Berat at the Bachelors' Mosque (Xhamia e Beqareve). This unique mosque holds a tale waiting to be discovered in its peaceful confines.
10: Gorica Castle: A Glimpse into History
Explore the enigmatic remnants of Gorica Castle, perched majestically on a hill opposite Berat Castle. While the castle itself lies in ruins, it offers unparalleled views and a profound sense of the city's storied past.
Berat, Albania, provides a wealth of affordable vacation options that cater to various interests and preferences. From budget-friendly accommodations to delicious local cuisine and cultural experiences, this charming town ensures that your vacation is not only memorable but also easy on the wallet. So pack your bags and get ready to explore Berat without breaking the bank.
7: Krakow, Poland: Must-see places in Krakow for travelers on a budget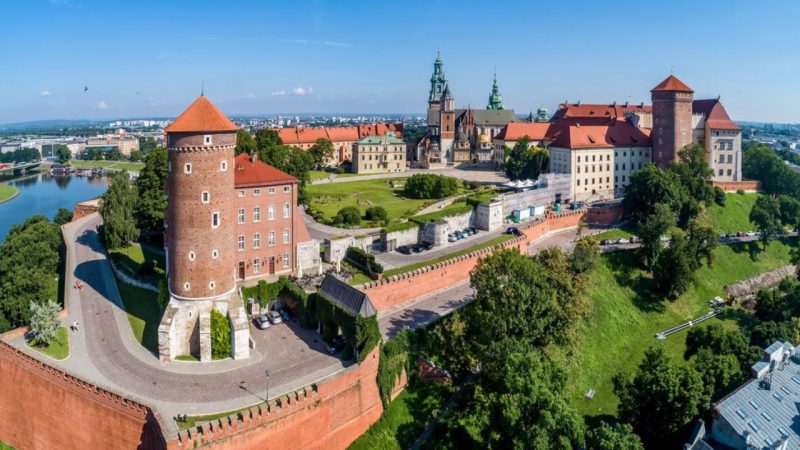 Krakow, Poland, is a historic city in southern Poland known for its rich cultural heritage and stunning architecture. It boasts a well-preserved medieval old town, the Wawel Castle, and the Auschwitz-Birkenau concentration camp memorial nearby. Krakow is also famous for its vibrant arts scene, lively market squares, and delicious Polish cuisine, making it a must-visit destination for travelers seeking history, culture, and culinary delights.
The city's rich history provides free exploration opportunities at Wawel Castle, Main Square, and Schindler's Factory. Krakow's affordable dining options and hostels make it a wallet-friendly destination.
1: Old Town (Stare Miasto)
Wander through the picturesque streets of the Old Town, a UNESCO World Heritage site, and admire the breathtaking architecture. Be sure to visit St. Mary's Basilica and the Cloth Hall.
2: Wawel Castle
While some areas of the castle may require paid admission, you can still explore the castle grounds and enjoy stunning views of the Vistula River for free.
3: Kazimierz District
Discover the historic Jewish Quarter, Kazimierz, which is adorned with synagogues, charming cafes, and vibrant street art. Exploring this district is a unique and enjoyable experience.
4: Schindler's Factory
Visit the Schindler's Factory Museum, offering profound insights into Krakow's history during World War II. The admission fees are reasonable, and it's an enlightening and educational visit.
5: Krakow's Parks
Unwind in one of Krakow's numerous parks, such as Planty Park or Park Jordana. These parks are perfect for leisurely walks or picnics, providing a cost-effective way to enjoy the outdoors.
6: Rynek Underground Museum
Delve into Krakow's history beneath the Main Market Square at the Rynek Underground Museum. It's an interactive experience that won't strain your budget.
7: St. Florian's Gate and Barbican
Marvel at the impressive St. Florian's Gate and Barbican, remnants of Krakow's medieval fortifications. You can explore these historic sites for free.
8: Free Walking Tours
Participate in one of the many free walking tours available in the city. These tours offer fascinating insights into Krakow's rich history and culture at no cost, though tips are appreciated.
9: Krakus Mound
Hike up Krakus Mound for panoramic views of the city. It's an excellent spot for a low-cost outdoor activity, and the views are well worth the effort.
10: Street Food and Local Eateries
Savor affordable Polish cuisine at local eateries and street food stalls. Don't miss the opportunity to try traditional dishes like pierogi, zapiekanki (open-faced sandwiches), and kielbasa (sausage) without breaking the bank.
Krakow offers a mix of history, culture, and natural beauty that can be enjoyed on a budget. By exploring these attractions and making use of cost-effective options, you can have a memorable experience in this captivating city.
8: Tallinn, Estonia: Cheapest Places to Vacation in Europe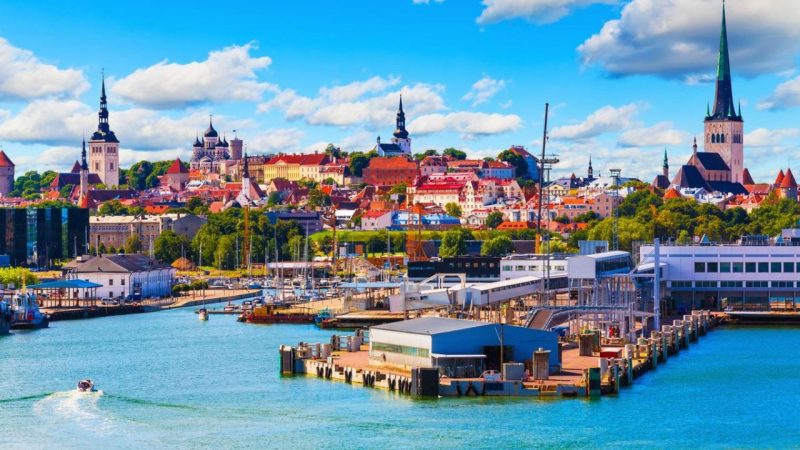 Tallinn, Estonia, is the capital city of this Baltic nation. Known for its well-preserved medieval old town and stunning coastal views, Tallinn offers a captivating blend of history and modernity. Visitors can explore centuries-old architecture, enjoy local cuisine, and experience the vibrant cultural scene in this picturesque European capital.
1: Tallinn's Old Town Delights
Embark on your Tallinn adventure with a leisurely stroll through the UNESCO-listed Old Town. This historic gem is a testament to medieval architecture and Estonian heritage. As you wander the cobblestone streets, you'll encounter captivating landmarks like Toompea Castle and the iconic Alexander Nevsky Cathedral. The best part? It won't cost you a dime to admire these architectural wonders.
2: Kadriorg Park: A Green Oasis
Nature enthusiasts will find solace in Kadriorg Park, a tranquil green space in the heart of Tallinn. This park is perfect for picnics, leisurely walks, and connecting with nature. Its meticulously manicured gardens and Baroque palace make it an ideal spot for a budget-friendly escape.
For a seaside retreat, head to Pirita Beach, where the soothing sound of waves and the soft sand invite relaxation. Take a refreshing swim or simply bask in the sun's warmth. It's an excellent option for those seeking an affordable beachside experience.
3: Estonian History Museum: Unraveling the Past
While some museums charge admission fees, the Estonian History Museum offers discounted rates for students and seniors. Immerse yourself in Estonia's captivating history through interactive exhibits and engaging displays. It's a cultural journey that won't strain your budget.
Explore Tallinn's maritime history at the Estonian Maritime Museum. With budget-friendly admission options, you can delve into Estonia's seafaring heritage and admire fascinating artifacts and vessels.
4: Food: Savor Estonian Flavors
Indulging in Estonian cuisine doesn't have to be expensive. Opt for smaller restaurants or cozy cafes to enjoy budget-friendly meals. Be sure to try traditional dishes like herring, hearty black bread, and the unique kama dessert for an authentic culinary experience.
5: Smart Savings with the Tallinn Card
Consider purchasing a Tallinn Card to maximize your savings. This card grants you access to various attractions and offers discounted rates for public transportation. It's a smart investment for travelers looking to explore the city without overspending.
6: Free Walking Tours: Guided Exploration on a Budget
Delve into Tallinn's history and culture with free walking tours. Knowledgeable guides lead you through the city's storied past, and you can show your appreciation with tips at the end of the tour. It's an educational and budget-conscious choice for discovering the city's hidden gems.
7: Treasure Hunt at Local Markets
For unique souvenirs and local treasures, visit Balti Jaama Turg. This bustling market offers handcrafted goods, regional products, and vintage items at reasonable prices. It's an excellent place to find keepsakes and gifts while staying within your budget.
8: Iconic Open-Air Venue: Discover the Song Festival Grounds
Explore Tallinn's iconic open-air venue, famous for hosting the Estonian Song and Dance Festival. The sweeping scenery and cultural significance of this site make it a must-visit. Best of all, it's an affordable way to immerse yourself in Estonia's vibrant traditions.
9: Lahemaa National Park: Pristine Wilderness
Estonia's natural beauty beckons exploration, and you don't need to break the bank to experience it. Head to Lahemaa National Park, a short distance from Tallinn, for budget-friendly hiking trails and unspoiled nature. Discover serene forests, picturesque lakes, and captivating wildlife as you embark on an affordable adventure.
10: Efficient Public Transportation: Navigate the City Affordably
Getting around Tallinn is a breeze with its efficient public transportation system. Invest in a transportation card or opt for single tickets for trams, buses, and trolleys to explore the city without overspending. It's a convenient and budget-friendly way to traverse Tallinn's neighborhoods.
Remember that Estonia uses the Euro (EUR) as its currency, so be mindful of your budget and exchange rates. With careful planning and an eye for budget-friendly options, you can have a fantastic and affordable vacation in Tallinn, making it one of the cheapest places to visit in Europe.
9: Lisbon, Portugal: Cheapest Places to Vacation in Europe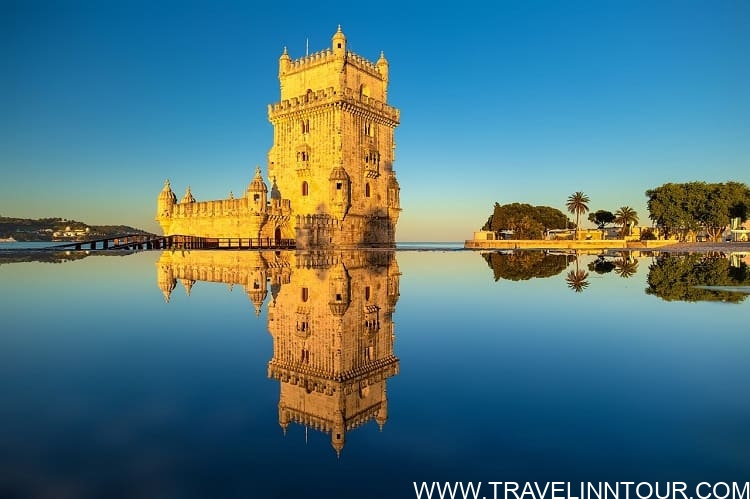 Looking for an affordable European vacation? Lisbon, Portugal, must be on the list. With its stunning architecture, rich culture, and budget-friendly prices, Lisbon offers a unique blend of affordability and adventure. Explore historic sites, savor delicious cuisine, and enjoy a budget-friendly getaway in this charming European capital.
1: Alfama: Wandering Through Time
Picture this: You're strolling through the historic Alfama district, a place that seems frozen in time. The narrow streets, colorful houses, and charming alleys create a maze that's begging to be explored. And guess what? It won't cost you a cent to get lost in its enchanting atmosphere.
2: Belém: Icons on a Budget
Next stop, Belém! Here, you'll find iconic landmarks like the Belém Tower and the Jerónimos Monastery. While some spots may charge an entrance fee, fear not! You can still admire their magnificent exteriors and wander through nearby gardens without spending a single dime.
3: Street Art: A Splash of Urban Beauty
Lisbon is a canvas for street artists, and you can dive into this colorful world for free. Take a self-guided tour through neighborhoods like Bairro Alto and Mouraria to soak in the city's urban art scene. Every corner is a new masterpiece waiting to be discovered.
4: Miradouros: Where Views Are Priceless
Lisbon is famous for its "miradouros," or viewpoints, and trust me, they're worth the hype. Head to places like Miradouro da Senhora do Monte and Miradouro da Graça for breathtaking panoramic views of the city, and the best part? It won't cost you a single euro.
5: Tram 28: An Affordable Adventure
Hop on board Tram 28, one of Lisbon's historic trams. It's not only a budget-friendly way to explore the city's neighborhoods but also a journey back in time as it winds its way through Lisbon's charming streets.
6: LX Factory: Where Creativity Thrives
LX Factory, once an industrial complex, is now a buzzing cultural hub. Get lost in art installations, explore quirky shops, and savor a meal or coffee by the river. The unique atmosphere here is absolutely free of charge.
7: Beaches: Sun-Kissed Escapes
Lisbon is just a stone's throw away from some stunning beaches. Costa da Caparica and Praia de Carcavelos are calling your name for a sun-soaked day of relaxation. Trust me; it's a budget-friendly way to soak up the Portuguese sun.
8: Local Markets: A Gastronomic Adventure
Craving some delicious Portuguese cuisine without breaking the bank? Head to Mercado da Ribeira, also known as Time Out Market. Here, you'll find an array of affordable and mouthwatering dishes from local vendors. Your taste buds will thank you.
9: Fado Music: The Soul of Portugal
Immerse yourself in the soulful sounds of Fado music at a cozy Fado house in Alfama or Mouraria. While some places may have a cover charge, you can often enjoy the music with just a drink in hand. It's a musical journey through Portugal's heart and soul.
10: Day Trips: Exploring Beyond Lisbon
Lastly, don't forget that Lisbon is your gateway to fantastic day trips. Explore the enchanting town of Sintra or bask in the coastal beauty of Cascais—all on a budget with a bit of planning.
Lisbon's affordability, combined with its rich culture and beautiful scenery, makes it one of the cheapest places to vacation in Europe. With careful budgeting and exploration, you can enjoy a fantastic and affordable trip to this Portuguese gem.
Tips for Budget Travel in Europe
Now that we've highlighted some affordable European destinations, let's delve into tips to make your budget travel experience even more enjoyable.
Plan Your Trip During Off-Peak Seasons
Exploring Europe can be an enchanting experience, and by strategically timing your trip, you can visit some of the continent's most beautiful destinations without breaking the bank.
When planning your European adventure, timing is crucial. Opting for off-peak seasons can be the key to unlocking budget-friendly travel opportunities. Europe boasts a diverse range of destinations, each with its unique charm. By strategically choosing your travel dates, you can explore popular cities and hidden gems alike while avoiding the crowds. This not only ensures a more intimate experience but also opens up opportunities for cost-effective accommodation options and travel discounts, allowing you to savor the local cuisine and immerse yourself in the rich culture of your chosen destination.
One of the perks of traveling during off-peak seasons is the reduced tourist influx. While some may be deterred by the idea of colder weather or the potential for rain, these seasons often reveal a quieter, more authentic side of Europe. Imagine strolling through historic streets without the bustling crowds, savoring a warm cup of coffee in a quaint cafe, and having the chance to truly connect with the locals. Europe's scenic beauty remains awe-inspiring year-round, and during the off-peak seasons, you'll find it easier to capture breathtaking moments at iconic landmarks and natural wonders without the need to jostle for the perfect photo spot.
In addition to cost savings and tranquility, traveling during off-peak seasons allows you to explore Europe's cultural tapestry more deeply. You can attend local festivals and events, visit historical sites without long queues, and indulge in the authentic flavors of the region. From savoring freshly baked pastries in a Parisian bakery to enjoying a traditional Italian meal in a family-owned trattoria, these experiences create lasting memories that go beyond the typical tourist checklist. So, while planning your European getaway, don't underestimate the magic of off-peak travel, which can turn an ordinary trip into an extraordinary adventure filled with remarkable encounters and unforgettable moments.
Opt for public transportation instead of expensive taxis or rental cars. Most European cities have efficient and affordable public transit systems that will help you save money.
Economical Dining Experiences
Savoring European Cuisine on a Budget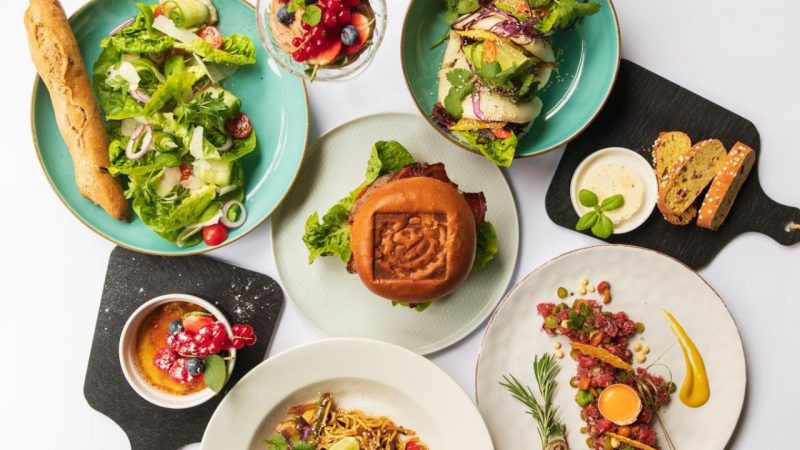 Exploring the culinary delights of Europe is a must, and you can do it without breaking your budget. Seek out local markets, street vendors, and affordable eateries to savor authentic dishes without the high restaurant prices. Embrace the culture by trying regional specialties, and don't forget to indulge in delicious pastries, coffees, and wines. Additionally, consider preparing some of your meals in self-catering accommodations or picnicking in picturesque parks. With some smart choices and an adventurous palate, you can enjoy Europe's culinary wonders without overspending.
One of the best ways to experience a destination's culture is through its food. Enjoy delicious and budget-friendly meals at local street food stalls and markets.
Choosing Affordable Accommodations
Finding Budget-Friendly Places to Stay
One of the key aspects of affordable travel in Europe is selecting budget-friendly accommodations. Consider staying in hostels, guesthouses, or Airbnb rentals to cut down on lodging expenses. These options often provide comfortable and convenient places to stay without the high costs of luxury hotels. Additionally, booking your accommodations in advance and being flexible with your travel dates can help you snag great deals and discounts. Remember, a little research and planning can go a long way in finding the perfect place to rest your head while exploring Europe.
FAQ: Cheapest Places to Vacation in Europe
1. What are some affordable destinations in Europe for budget travelers?
Europe offers a multitude of affordable destinations for budget-conscious travelers. Here are some of the cheapest places to vacation in Europe:
Budapest, Hungary: Budapest is known for its stunning architecture, thermal baths, and vibrant nightlife. It's also one of the most budget-friendly cities in Europe. Visitors can enjoy affordable accommodations, delicious street food, and free walking tours.
Krakow, Poland: Krakow offers a rich historical and cultural experience at a low cost. The city boasts numerous free museums, affordable hostels, and delicious Polish cuisine. Don't miss a visit to the historic Old Town and Auschwitz-Birkenau Memorial.
Lisbon, Portugal: Portugal's capital is not only beautiful but also budget-friendly. Travelers can explore historic neighborhoods like Alfama, indulge in inexpensive local cuisine, and enjoy affordable public transportation.
2. How can I save money on accommodations in Europe?
Saving money on accommodations is crucial when traveling on a budget in Europe. Here are some tips:
Hostels: Consider staying in hostels, which offer budget-friendly dormitory-style rooms. Many hostels in Europe are clean, safe, and ideal for meeting fellow travelers.
Airbnb: Opt for Airbnb rentals, which can be more cost-effective than hotels, especially if you're traveling with a group. You can find apartments or rooms in local homes.
Book in Advance: Plan your trip well in advance and book accommodations early to secure the best deals and discounts.
3. What are some inexpensive ways to explore Europe's cultural heritage?
Exploring Europe's cultural heritage doesn't have to break the bank. Here are some inexpensive ways to do so:
Free Museums: Many European cities have museums that offer free admission on specific days or during certain hours. Check the museum's website for details.
Walking Tours: Join free walking tours provided by local guides. It's a great way to learn about the city's history and culture without spending money on a formal tour.
Cultural Festivals: Research if there are any cultural festivals or events happening during your visit. These often provide a glimpse into the local culture and are usually free to attend.
4. What is the most cost-effective way to travel between European cities?
Traveling between European cities can be cost-effective if you choose the right transportation options. Here's what you need to know:
Train Travel: Trains are often an efficient and affordable way to move between European cities. Consider purchasing a rail pass for added savings, especially if you plan to visit multiple destinations.
Budget Airlines: Low-cost airlines like Ryanair and EasyJet offer competitive fares for short-haul flights within Europe. Be sure to book early to secure the best prices.
Bus Services: Long-distance buses, such as FlixBus, can be a budget-friendly option for traveling between cities. They offer comfortable seating and often have Wi-Fi onboard.
5. How can I enjoy local cuisine without overspending in Europe?
Sampling local cuisine is a highlight of any trip to Europe, and it can be done on a budget. Here's how:
Street Food: Seek out street food vendors and local markets for affordable, delicious eats. In cities like Istanbul and Barcelona, you can find a wide variety of street food options.
Set Menu Meals: Many European restaurants offer set menu options during lunchtime, which are often more budget-friendly than ordering à la carte.
Picnics: Purchase fresh produce, bread, and cheese from local markets and enjoy a picnic in a park or by a scenic spot. It's not only economical but also a delightful experience.
In summary, Europe offers numerous budget-friendly destinations and ways to save money while enjoying its rich culture, history, and cuisine. By planning ahead, choosing affordable accommodations, and exploring cost-effective transportation options, you can have an incredible European vacation without breaking the bank.
Conclusion
Exploring Europe on a budget is entirely feasible, thanks to the abundance of affordable destinations and smart travel strategies. From the thermal baths of Budapest to the historic streets of Prague, Europe offers a wealth of experiences without the hefty price tag. So, start planning your budget-friendly European adventure today and make unforgettable memories without breaking the bank. Happy travels!