Spend a Great Holiday in Trulli Village of Alberobello, Italy!
Alberobello Puglia Italy, with its fairytale-like setting, attracts travelers seeking an authentic Italian experience. The town's fascinating trulli houses, quaint streets, and warm locals make it an ideal destination for solo travelers, couples, and families alike. Whether you're interested in history, culture, or nature, or simply want to indulge in delectable cuisine, Alberobello has something for everyone.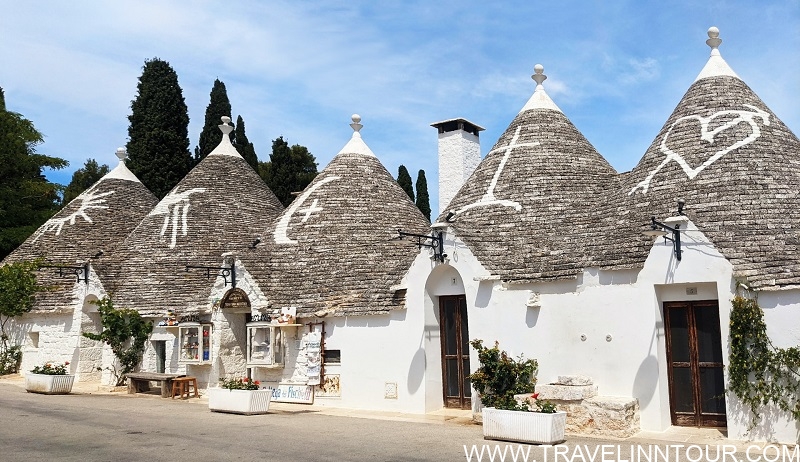 Exploring the Trulli District
History of Trulli Houses
The history of Trulli dates back to the 14th century, when these unique structures were built using ancient techniques, passed down through generations. Discover the secrets behind these iconic dry stone houses, which have become symbols of Alberobello's identity.
Rione Monti: The Iconic Trulli District
Rione Monti is the beating heart of Alberobello, where visitors can wander through a labyrinth of narrow streets lined with picturesque trulli. Capture the charm of this historical district through your camera lens and immerse yourself in the town's rich history.
Trullo Sovrano: A Remarkable Museum
Visit Trullo Sovrano, the largest trullo in Alberobello, which has been converted into a museum. Unravel the stories of the past as you explore the furnished rooms and learn about the lives of the people who once inhabited these intriguing dwellings.
Discovering Alberobello's Culture
Alberobello's Festivals and Events
Experience the vibrant culture of Alberobello by participating in its festivals and events. From religious celebrations to traditional folklore performances, these events offer a glimpse into the local way of life.
Local Handicrafts and Souvenirs
Take a piece of Alberobello home with you by purchasing unique handicrafts and souvenirs. Skilled artisans craft beautiful pottery, textiles, and woodwork that reflect the town's cultural heritage.
Culinary Delights of Alberobello
Traditional Apulian Cuisine
Indulge your taste buds in the delightful flavors of Apulian cuisine. From fresh seafood dishes to savory pasta, Alberobello's restaurants offer a true taste of the region's culinary traditions.
Must-Try Dishes and Restaurants
Discover the must-try dishes that should be on your foodie bucket list while in Alberobello. We recommend the famous orecchiette pasta, scrumptious focaccia, and mouthwatering almond-based desserts.
Venturing into Nature
The Beauty of the Itria Valley
Embark on a journey through the picturesque Itria Valley, surrounded by lush vineyards and olive groves. The valley's serene beauty provides a perfect setting for hiking and connecting with nature.
Hiking and Cycling Trails
Explore Alberobello's natural wonders on foot or by bike. The town offers various trails that cater to all levels of fitness, providing an opportunity to revel in the tranquility of the countryside.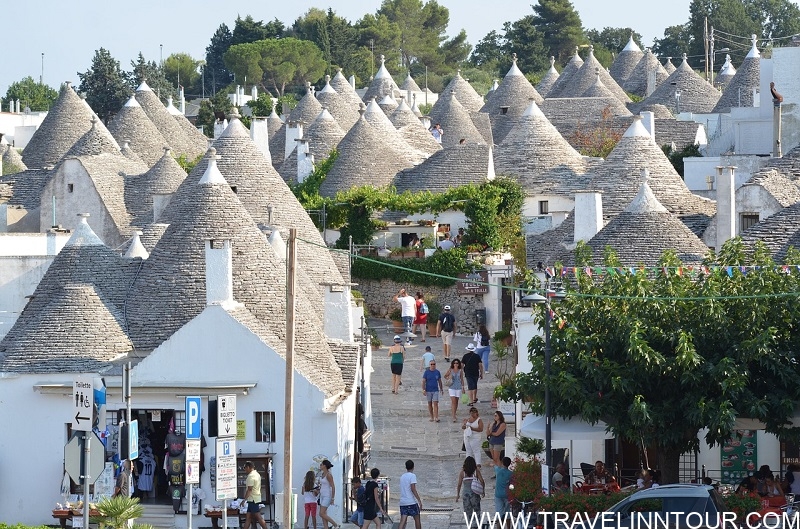 Day Trips from Alberobello
Castellana Caves
Venture beneath the surface and explore the stunning Castellana Caves, an intricate network of underground caves and passages adorned with breathtaking stalactites and stalagmites.
Ostuni: The White City
Take a short trip to Ostuni, known as the White City, for its whitewashed buildings and picturesque old town. Lose yourself in the maze of charming alleys and discover the stunning panoramic views.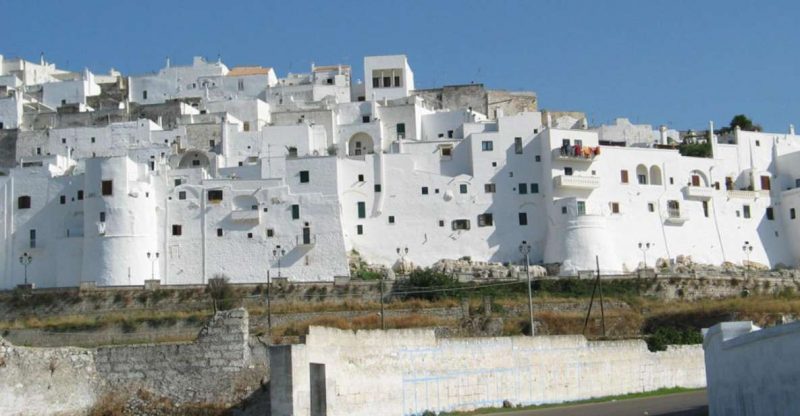 Matera: The Cave City
Embark on a fascinating journey to Matera, another UNESCO World Heritage Site, famous for its ancient cave dwellings known as "sassi." Explore the unique architecture and rich history of this extraordinary city.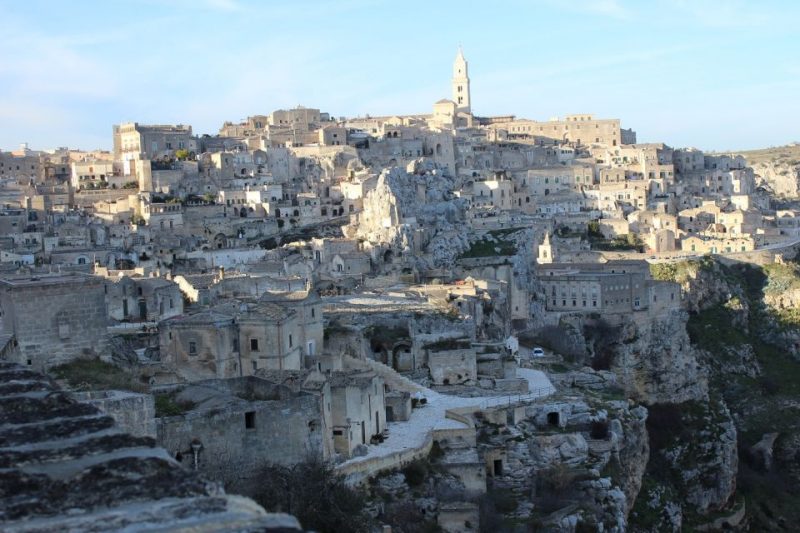 Immersing in Local Traditions
Folklore and Music
Immerse yourself in Alberobello's vibrant folklore and music scene. From traditional dance performances to lively music festivals, the town's cultural heritage comes alive through these enchanting experiences.
Local Wine and Olive Oil Tasting
Treat your senses to the flavors of local wine and olive oil. Join a guided tasting tour to learn about the region's winemaking traditions and sample some of the finest olive oils produced in the area.
Enjoying the Mediterranean Lifestyle
Lively Piazzas and Streets
Embrace the Mediterranean lifestyle by spending time in Alberobello's lively piazzas and charming streets. Relax at a café, people-watch, and soak in the friendly ambiance of this enchanting town.
Sunset Views and Romantic Walks
Witness breathtaking sunsets over the Trulli rooftops while taking a romantic walk through the captivating streets of Alberobello. The town's atmosphere becomes even more magical as dusk sets in.
Accommodation Options
Charming Trulli Stays
Experience an authentic stay in a Trullo, as some of these historic houses have been converted into cozy accommodations. Enjoy the rustic charm and unique ambiance of these traditional lodgings.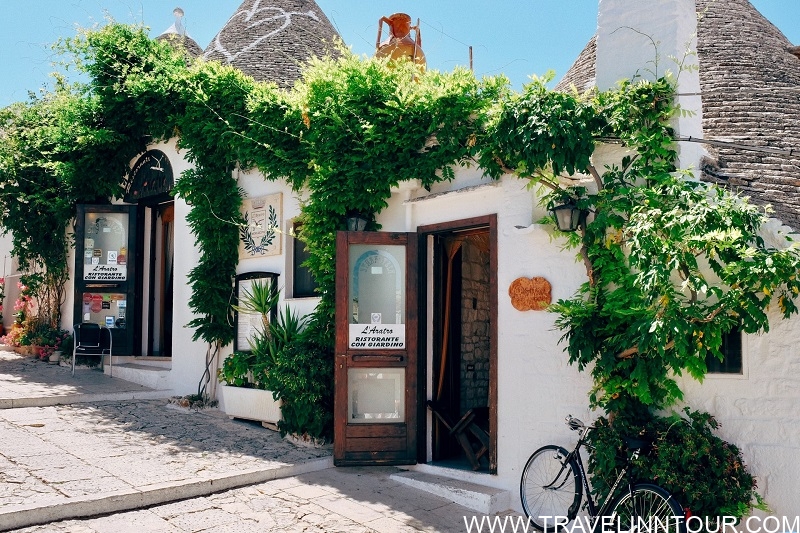 Getting to Alberobello
Discover the enchanting village of Alberobello with ease through various convenient modes of transportation. Whether you prefer the scenic route by train, the flexibility of a bus journey, or the freedom of your own car, Alberobello welcomes you with open arms. For those arriving by air, the Bari Airport, located a mere 16.2 km away (a quick 24-minute car ride), offers a gateway to this mesmerizing destination.
When you choose the train, you'll be greeted at the Mozzano station in Alberobello, conveniently situated near the center. Experience the seamless connection between Alberobello, Bari, and Brindisi as you embark on your adventure. And if you seek to explore the most breathtaking places in the region, the bus terminal at the station becomes your gateway to destinations like Matera, Lecce, Gallipoli, Taranto, and Polignano a Mare.
Uncover the beauty of Alberobello and beyond, as you effortlessly navigate your way through these efficient and well-connected transportation options. Your journey to unforgettable experiences starts here!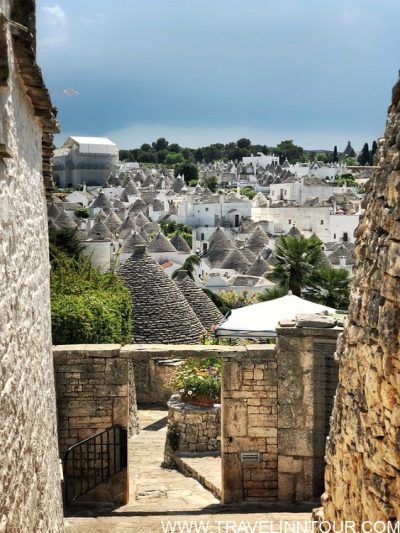 Best Things To Do In Alberobello
Alberobello Walking Tour
Discover the enchanting allure of Alberobello, Italy, through an immersive walking tour—a perfect expedition to unravel the town's captivating charm and hidden wonders. Embark on a journey tailor-made to suit your preferences and desires.
Experience the town's magic alongside a local expert who will be your private tour guide, divulging the town's mystical secrets and stories. Alternatively, embark on a self-guided adventure equipped with a detailed map and a user-friendly app, allowing you to explore at your own leisurely pace. If the camaraderie of fellow travelers entices you, join a vibrant group tour, forging new friendships along the way.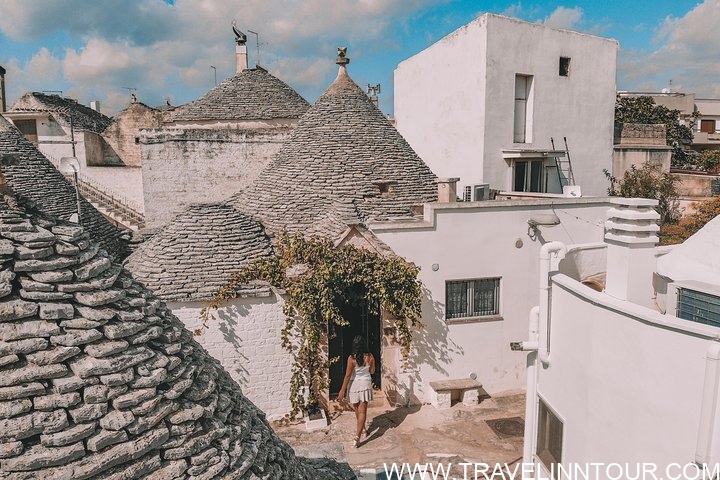 Unfolding before your eyes on this mesmerizing walking tour are the ancient districts of Rione Monti and Rione Aia Piccola. Prepare to be astounded by the captivating trulli, unique cone-shaped stone houses adorned with symbols and flowers—a sight of unparalleled beauty. Among the renowned trulli are the Trullo Sovrano, the Trullo Siamese, and the Trullo Church.
Venturing through the town, you'll be treated to breathtaking views from the elevated rooftops. Your knowledgeable guide will breathe life into Alberobello's history and culture, intertwining it with fascinating narratives. Moreover, tantalize your taste buds with delectable local delicacies, including savory cheese, exquisite wines, and delightful almond sweets.
An exploration of Alberobello through a walking tour guarantees a soul-stirring adventure that will leave an indelible mark on your heart. Prepare to be spellbound by the town's enchantment, forging an everlasting connection with this awe-inspiring place. Embark on this extraordinary journey and relish the wonders that await!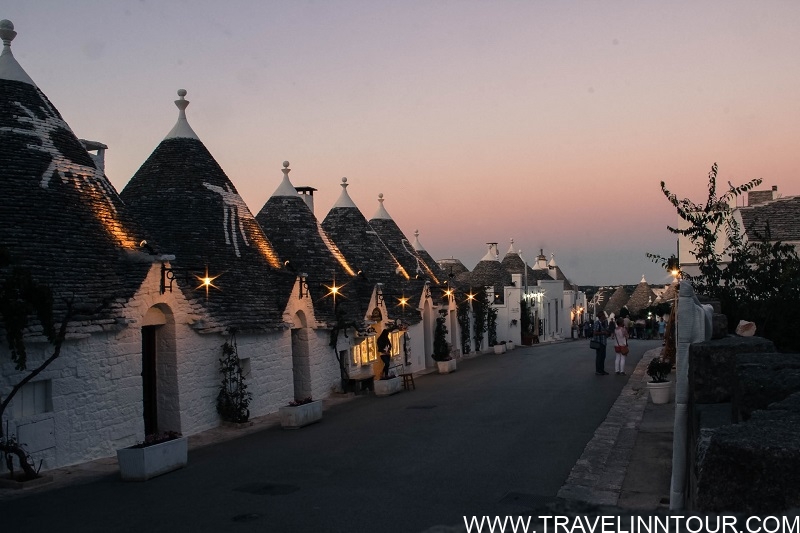 Alberobello Tour in Segway, E-bike or Mini Golf Cart
For an effortless and exhilarating experience, hop on a Segway and glide through Alberobello's enchanting streets. Behold the iconic Trulli houses with their captivating conical roofs as you cover more ground in less time. This unforgettable journey grants you ample opportunities to capture stunning photographs and create cherished memories that will last a lifetime.
For the active and nature-loving souls, our E-bike tours offer the perfect blend of exercise and scenic beauty. Pedal through the winding lanes, surrounded by the breathtaking landscapes of the Itria Valley. Feel the gentle breeze on your face as you become one with the local culture and heritage, making this adventure an enriching and soul-satisfying experience.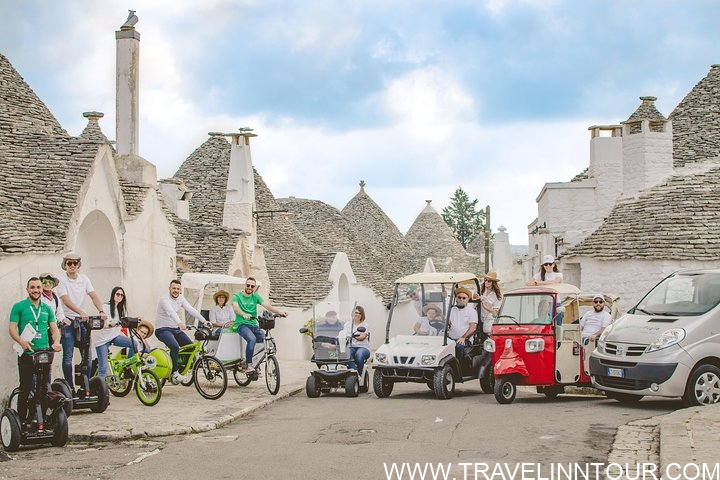 If leisure and leisurely exploration are your style, our Mini Golf Cart tours await to pamper you with comfort and enjoyment. Cruise along the cobblestone streets at a relaxed pace, indulging in the enchanting sights and sounds of this charming town. knowledgeable guides will regale you with fascinating stories and historical anecdotes, elevating your Alberobello experience to new heights.
Don't miss the chance to create unforgettable memories in Alberobello and let the magic of this unique destination sweep you off your feet!
Cooking Class With Lunch
Indulge in an exquisite cooking extravaganza at the renowned Academia Italiana di Cucina. This culinary journey promises to ignite your taste buds as you learn the art of crafting an array of delectable pasta dishes and savor the authentic flavors of Southern Italy, all made with the freshest ingredients sourced from local farmers and skilled artisans. Your afternoon will be enriched with a delightful tour of the charming town of Alberobello, famed for its enchanting trulli buildings, creating a picturesque setting for your experience.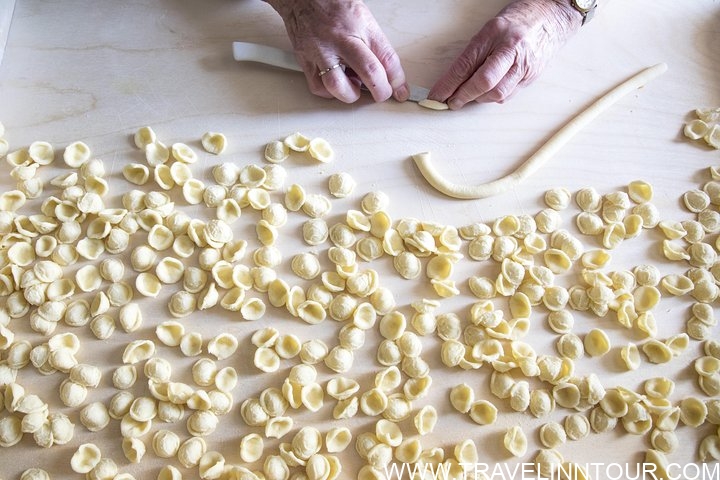 Additionally, you'll have the pleasure of visiting one of the region's cherished farms, which proudly supply the academy's exquisite dining establishments with their exceptional produce. Prepare yourself for a truly unforgettable and immersive gastronomic adventure!
Taking a cooking class in Alberobello is not only a great way to learn about the local culture, but it's also fun and a great way to meet other travelers. The chef leading the class is sure to make the experience enjoyable and memorable. Plus, visitors can take their new culinary skills back home and impress their friends and family with their newly acquired cooking techniques.
Discover Alberobello, Christmas Magic Walking Tour
Discover the magic of Alberobello during the holidays! Each year, on the second weekend of December, the city hosts a Christmas Market. The whole place transforms into a lively marketplace with uniquely decorated stalls. This tradition dates back to medieval times and remains the most popular fair in Puglia. It all started as a local farmers' event, where they sold their goods directly to the public. And guess what? It's still going strong!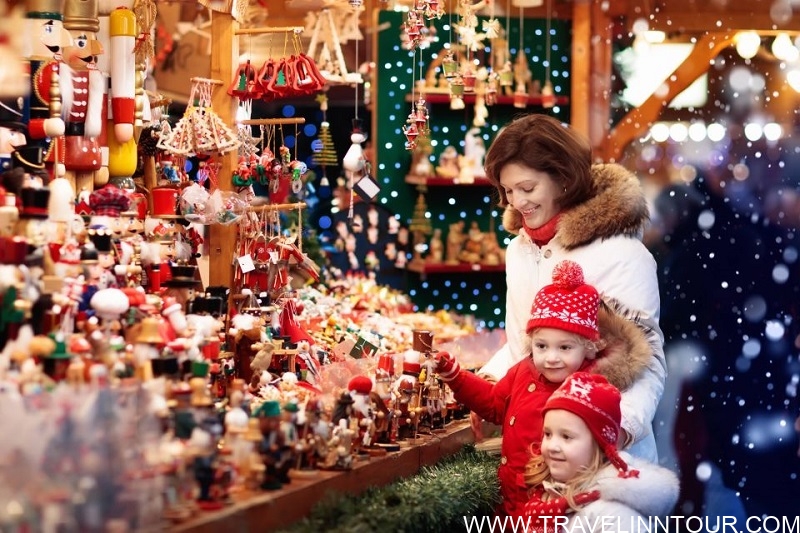 Conclusion
Alberobello is a timeless Italian village that is filled with culture, history, and charm. From exploring the trulli to tasting the local cuisine, Alberobello is a great destination for all kinds of travelers. There are also plenty of activities, events, shopping, and accommodation to suit all budgets and travelers. With excellent transportation options, it is easy to get around the village and explore its many attractions. The combination of its unique architecture, delicious food, and stunning natural surroundings makes Alberobello a must-visit destination in Puglia. So, if you're looking for a truly unique and enchanting experience, head to Alberobello and enjoy all that this timeless Italian village has to offer.
Save It On Pinterest