Dalhousie is a beautiful place in the mountains of Himachal Pradesh. It has lovely nature, calmness, and fun things to do. Many people come to see this place from different countries. They like the views, the old buildings, and the many ways to enjoy themselves. You can find something for you in Dalhousie, no matter what you like. Here, we will reveal to you the 10 most fun things to do in Dalhousie. We wish you have a fantastic time in this amazing place.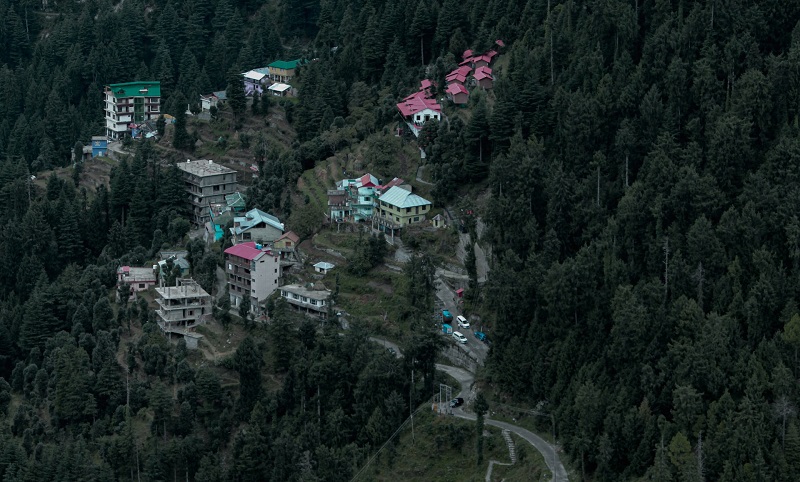 Things To Do in Dalhousie: A Perfect Destination for Nature, Culture, and Fun
Marvel at the Mesmerizing Khajjiar Lake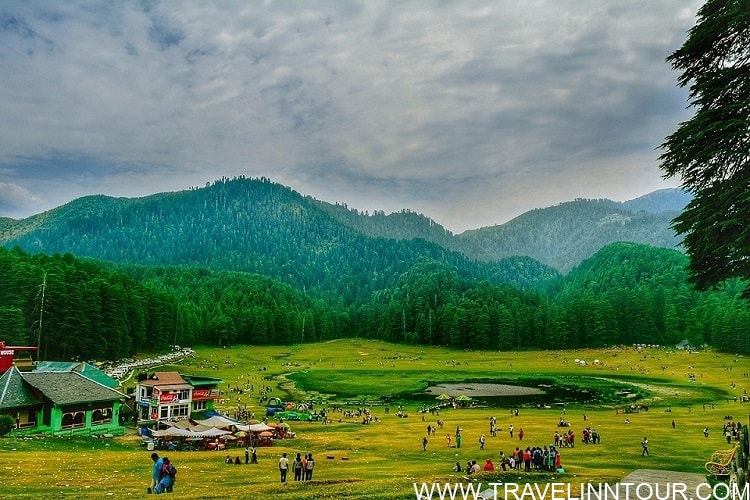 One of the highlights of Dalhousie is the captivating Khajjiar Lake, which is also known as the "Mini Switzerland of India" for its resemblance to the scenic country. This splendid lake is encircled by verdant meadows, thick forests, and majestic mountains. You can explore the lake by taking a gentle stroll, snapping stunning photographs, or simply soaking in the serenity of the environment. You can also partake in various recreational activities such as zorbing and horse riding, which will add a thrill to your experience.
Take a Stroll through the Mall Road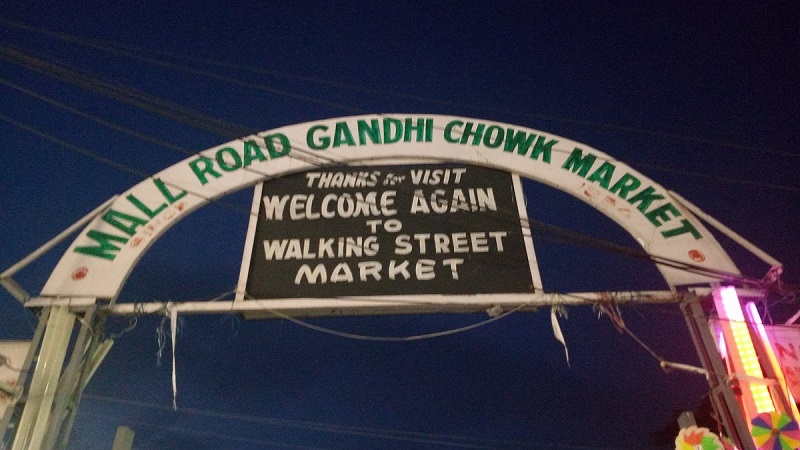 No visit to Dalhousie is complete without exploring the famous Mall Road. This bustling hub is lined with vibrant shops, cozy cafes, and charming colonial-style buildings. Enjoy a relaxing walk along Mall Road, taste local delicacies, shop for traditional handicrafts and souvenirs, or simply immerse yourself in the vibrant atmosphere. The Mall Road offers a wonderful mix of shopping, dining, and people-watching, making it an essential destination for every traveler.
Explore the Historical St. John's Church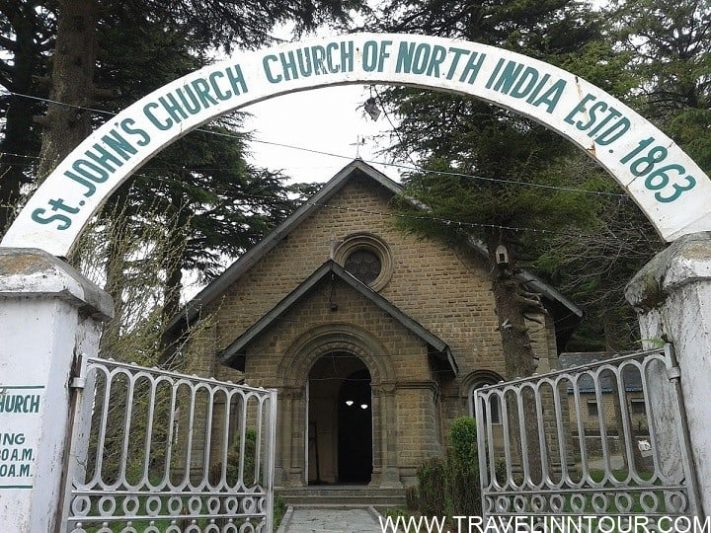 Steeped in history and architectural elegance, St. John's Church is a significant landmark in Dalhousie. Built during the British era, this magnificent church showcases stunning Belgian stained glass windows and exquisite stone masonry. Step inside and marvel at the serene ambiance as the sunlight filters through the colorful glass panels, creating a breathtaking sight. The tranquil surroundings and the historical significance of St. John's Church make it a must-visit destination for history buffs and architecture enthusiasts alike.
Enjoy the Scenic Beauty of Panchpula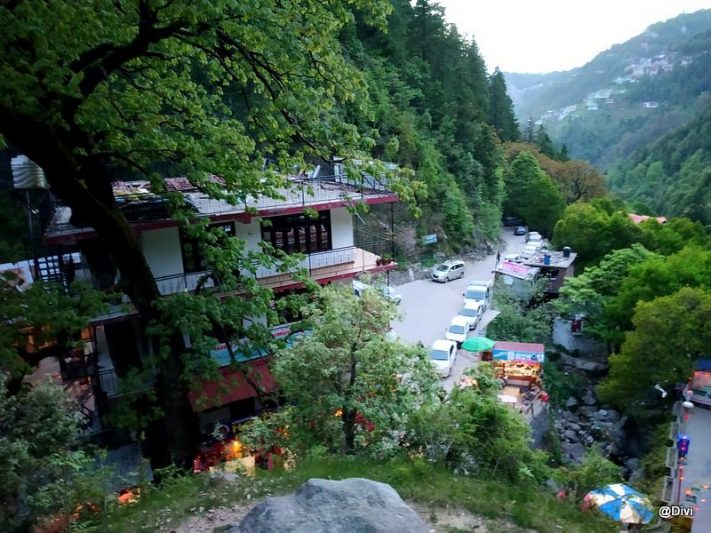 Situated just a few kilometers away from Dalhousie, Panchpula is a picturesque spot known for its pristine beauty and gushing waterfalls. The name "Panchpula" translates to "five bridges," referring to the five small bridges that span the crystal-clear streams flowing through this enchanting place. Embark on a scenic trek amidst the lush greenery, breathe in the fresh mountain air, and witness the cascading waterfalls that make Panchpula a true paradise for nature lovers.
Embark on an Adventurous Trek to Dainkund Peak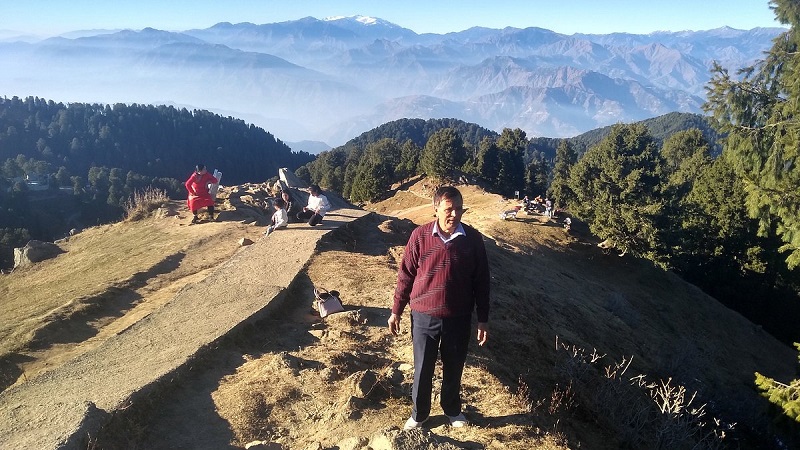 If you are an adventure enthusiast looking for a thrilling challenge, you should not miss the opportunity to trek to Dainkund Peak. Dainkund Peak is the highest peak in Dalhousie and offers a magnificent view of the entire valley, snow-clad mountains, and lush landscapes. The trekking trail that takes you to the summit is full of scenic beauty and offers an exhilarating experience for both skilled trekkers and beginners. Once you reach the top, you will be spellbound by the stunning beauty that envelops you.
Witness the Majestic Satdhara Falls
Located amidst lush green surroundings, the Satdhara Falls in Dalhousie is a sight to behold. The name "Satdhara" translates to "seven streams," and as the name suggests, the waterfall comprises seven stunning cascades that create a symphony of nature's beauty. Experience the soothing sound of flowing water, feel the spray on your face, and let the tranquility of the surroundings refresh your senses. The Satdhara Falls offer a perfect escape from the bustling city life and provide a tranquil oasis for nature enthusiasts.
Visit the Serene Subhash Baoli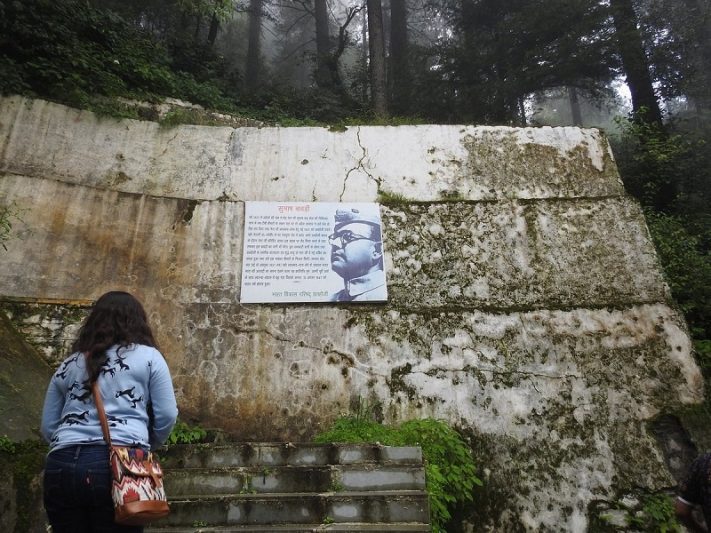 If you're seeking solace amidst nature, a visit to Subhash Baoli is highly recommended. This serene spot derives its name from the renowned freedom fighter, Subhash Chandra Bose, who is believed to have meditated by the natural water reservoir here. Enclosed by tall trees and scenic landscapes, Subhash Baoli offers a serene escape where you can unwind, meditate, or simply soak in the peaceful atmosphere. The cool and refreshing water of the baoli is believed to have healing properties, adding to the allure of this hidden gem.
Indulge in Water Sports at Chamera Lake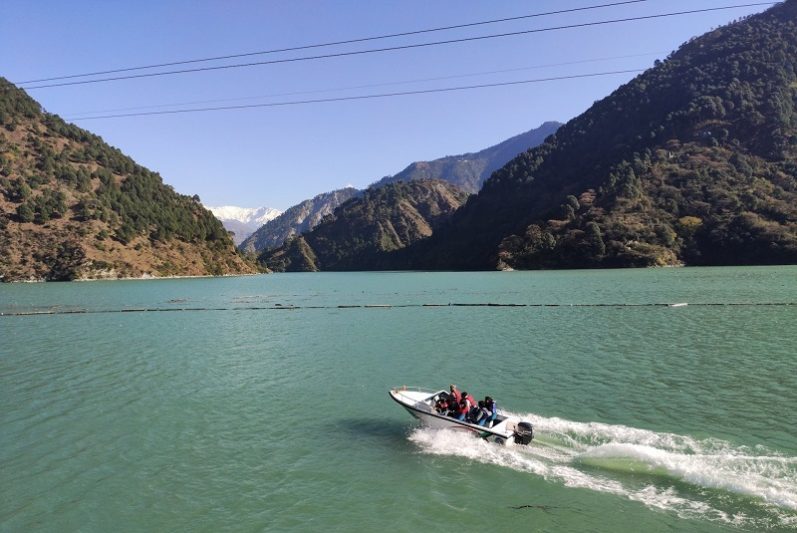 For those seeking adventure and thrill, a visit to Chamera Lake is a must. Nestled amidst the captivating landscapes of Dalhousie, this artificial lake offers a range of water sports and recreational activities. From boating and kayaking to water skiing and fishing, Chamera Lake presents an exciting opportunity to quench your thirst for adventure. Soak in the scenic beauty, feel the cool breeze on your face, and create unforgettable memories as you indulge in the various water sports available.
Discover Tibetan Culture at the Tibetan Market
Dalhousie has a lively Tibetan community, and a visit to the Tibetan Market lets you discover its rich culture and heritage. As you stroll through the busy market, you'll see colorful stalls selling traditional Tibetan handicrafts, clothing, jewelry, and tasty Tibetan cuisine. Engage in friendly haggling with the shopkeepers, savor momos and thukpa, and immerse yourself in the vibrant atmosphere. The Tibetan Market is a paradise for shopaholics and offers a unique cultural experience that should not be missed.
Experience Tranquility at Kalatop Wildlife Sanctuary
For nature enthusiasts and wildlife lovers, Kalatop Wildlife Sanctuary is a haven of tranquility. Spread across lush green meadows and dense forests, this sanctuary is home to a diverse range of flora and fauna. Embark on a nature walk or a wildlife safari and spot rare species of birds, deer, and other wildlife in their natural habitat. The breathtaking landscapes, serene surroundings, and the opportunity to connect with nature make Kalatop Wildlife Sanctuary a must-visit destination for every nature lover.
Frequently Asked Questions (FAQs)
What is the best time to visit Dalhousie?
Dalhousie is best visited during the summer months of March to June when the weather is comfortable and perfect for exploring the outdoors.
How far is Dalhousie from Delhi?
Dalhousie is approximately 570 kilometers away from Delhi, and it takes around 10-11 hours by road to reach the hill station.
Are there any adventure activities available in Dalhousie?
Yes, Dalhousie offers a range of adventure activities such as trekking, paragliding, zorbing, and water sports at Chamera Lake, ensuring an exciting and thrilling experience for adventure enthusiasts.
Are there any luxury resorts in Dalhousie?
Yes, Dalhousie is home to several luxury resorts that offer world-class amenities, stunning views, and a memorable stay amidst nature's lap.
Can I find vegetarian food options in Dalhousie?
Yes, Dalhousie caters to the dietary preferences of all visitors, and you can find a wide range of vegetarian food options in local restaurants and cafes.
Is it safe to travel to Dalhousie?
Dalhousie is a safe destination for travelers. However, it is always advisable to take necessary precautions, follow local guidelines, and ensure your personal safety while traveling.
Conclusion
Dalhousie, with its natural beauty, serene ambiance, and exciting attractions, offers a truly unforgettable experience for every traveler. From the breathtaking landscapes to the adventure-filled activities, Dalhousie has something to offer everyone. Whether you're seeking tranquility, adventure, or cultural exploration, this enchanting hill station will captivate your heart and leave you with memories to cherish for a lifetime. So pack your bags, embark on a journey to Dalhousie, and immerse yourself in the 10 most exciting things to do in this magical destination.
Save It On Pinterest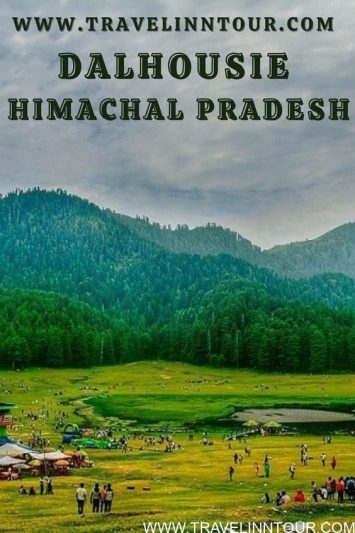 Author Bio
Rahul Arora likes to find by interacting with people and learning about their customs and traditions. Travel freak and a die-hard foodie are the synonyms that define him the best. He likes to find new terrains in a number of corners of the world. He believes inside the considered 'Live and let keep.