Lapland is one of the most popular tourist destinations in Finland, as it has a lot of beautiful places and adventurous activities to explore. Whether you're looking for outdoor adventurous activities or something more low-key, Lapland has it all. Here are our top picks for the best adventurous activities in Lapland, Finland.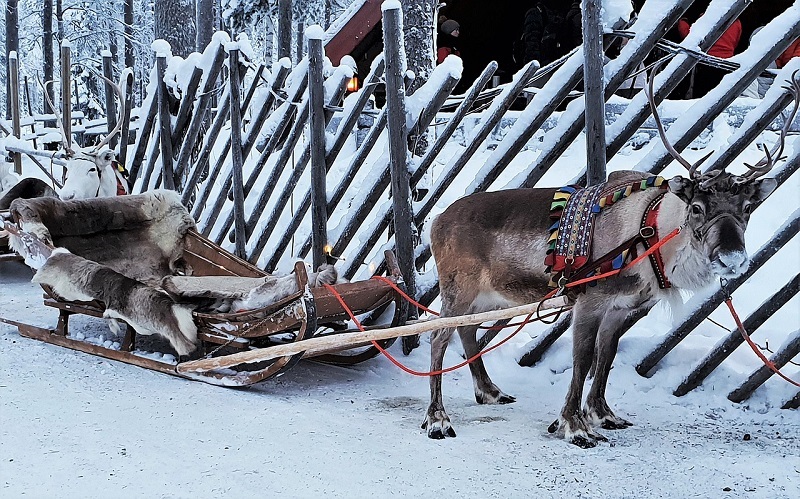 How To Plan A Trip To Lapland Finland?
Planning a trip to Lapland is a very exciting experience, but not all people know how to plan a trip to Lapland. There are some basic things that you must consider before you start planning a trip to Lapland.
Lapland is a land of snow, ice, and cold weather. The winters are extremely cold and harsh, so you must carry the necessary clothing items to have a comfortable trip. During the winter season, you must carry warm clothing such as wool sweaters and coats. inter is the best time to visit Lapland, so you can enjoy the outdoors, and the beauty of nature, and also get a chance to explore the Lapland culture.
During summer you can visit Lapland with family and friends, but during the winter season, you must choose between going alone or taking a group tour. So, you must make sure that you are well prepared for your trip because the weather of Lapland is so cold that it will change your life.
Some of the things which you must take into consideration before you plan a trip to Lapland:
1. Your health
2. Make a budget
3. Check your visa
4. The weather
5. How much time do you have
6. What are you looking for
7. Things to do and see
8. How you will travel
9. Transportation
10. Accommodation
11. Food
12. What to carry
13. What not to carry
14. What you will wear
15. What to do
16. What not to do
It is important to know that Lapland is a very cold place, and the temperature of the air is always lower than the temperature of the ground. You need to be prepared for the weather, so you must make sure that you are fit and healthy enough to face the harsh weather of Lapland. If you are not fit, then you may face health issues, such as frostbite, pneumonia, hypothermia, and others. So, it is better if you check your health before you go to the Lapland.
Best Adventurous Activities In Lapland Finland
There are many adventurous activities in Finland but there is no doubt that Lapland is one of the best places for adventurous sports.
There are many adventurous things to do in Lapland but only a few are listed here. Here are some of the top adventurous activities in Lapland.
1: Visit Reindeer Farm in Rovaniemi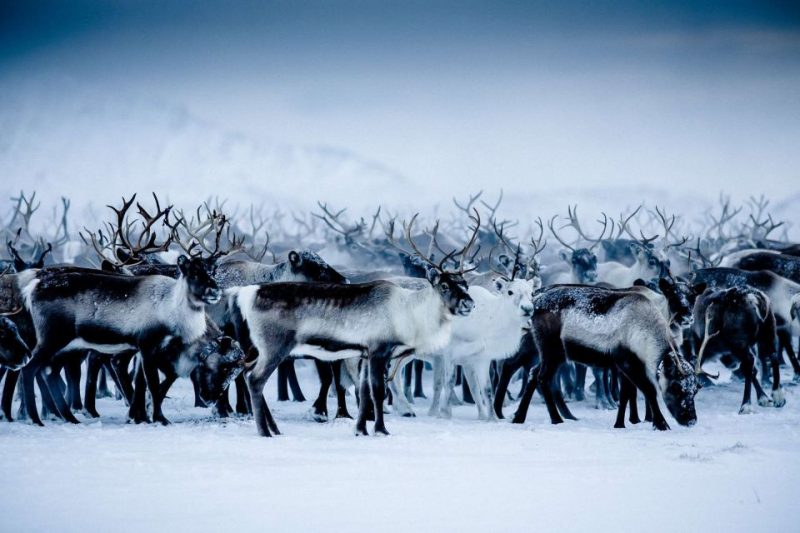 Visit Reindeer Farm this holiday season, and enjoy a sleigh ride in the forest. It's a magical winter wonderland and you and your family will love it! 
Explore what it's like to live life in Lappish style with reindeer. This is an experience you don't want to miss! Travel the glistening white snow-covered forest trail and glide over the ice-covered lakes.
2: Be Amazed To See The Frozen Waterfalls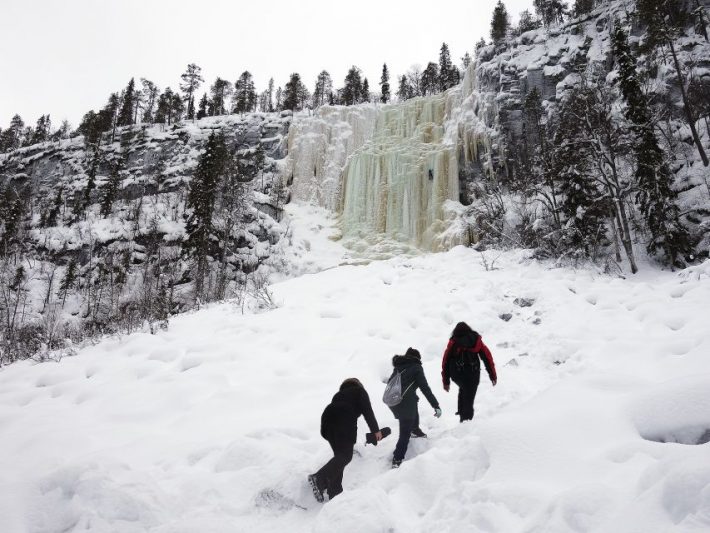 A beautiful spot right next to Lapland in the northern part of Finland. It's magical, much like a fairy tale landscape. Korouoma offers amazing views of its snowy mountain range in the winter and is well-known for its majestic Korouoma frozen waterfalls.
Lapland's frozen waterfalls are beautiful, but the tour is not cheap, so it's good to get some idea before you book the tour. You will see the beauty of nature and also get a chance to know about the history of this place.
3: Enjoy Northern Lights Floating In An Icy Lake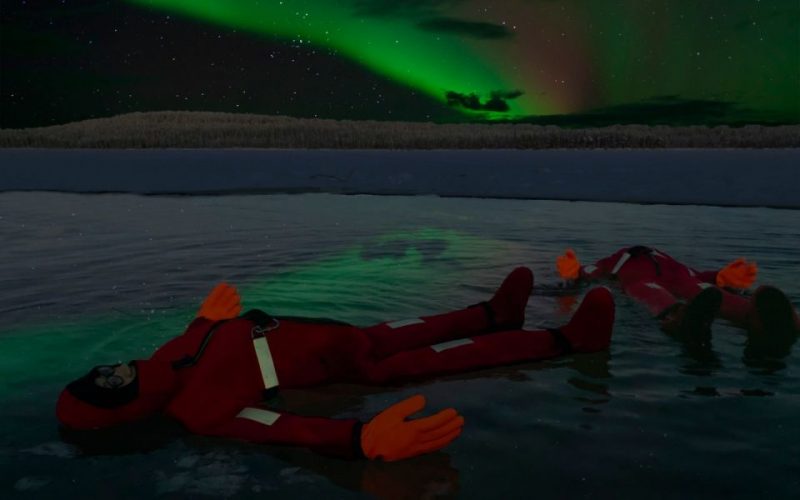 This is a very special natural phenomenon that happens to be most active during the winter months in Northern Europe. The best way to spend a night in the Rovaniemi Lapland is by enjoying Northern Lights, floating in an icy lake. It is an unforgettable experience! 
Make it a holiday you'll never forget by taking a trip to experience the majestic Northern Lights. This activity is a dream come true for anyone who loves water.
4: Lapland Snowshoeing And Hiking Adventure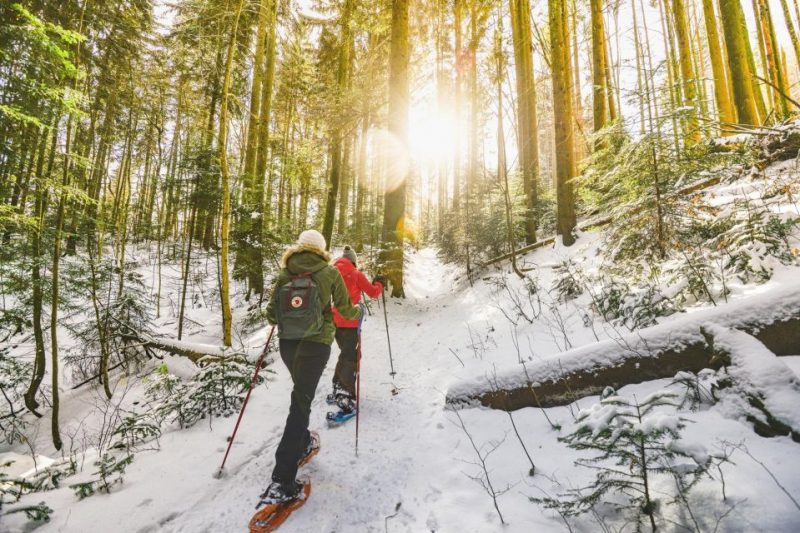 Lapland snowshoeing and hiking adventure is an adventurous and fun trip to the arctic wilderness. You'll experience the beauty of the Arctic wilderness while you hike and snowshoe through some of the country's most remote wilderness areas. Stroll through frozen landscapes and watch the spectacular views.
It's a great way to get back in touch with nature, explore your limits, and challenge yourself. There's something magical about the solitude you find there. Something that speaks to the soul.
5: Santa Claus Village Tour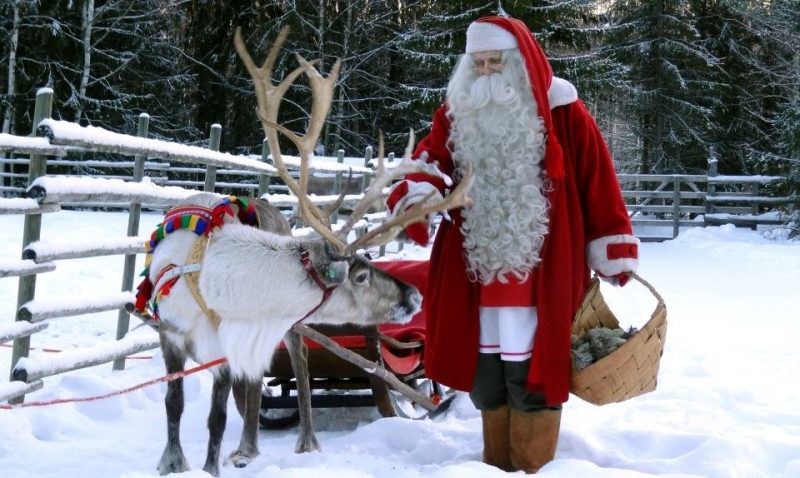 The Santa Claus Village is a magical journey into a holiday wonderland. It's located in Rovaniemi, Finland. This place is the perfect place to relax, eat and drink while you take in the beauty of the Arctic Circle. The best part is the opportunity to meet Santa Claus himself.
In addition to traditional foods and decorations, visitors can also try their hand at ice carving, take photos with Santa and watch him dance and sing. This is where the elves and reindeer live, too. And there are so many more surprises.
6: Husky Adventure At Apukka Resort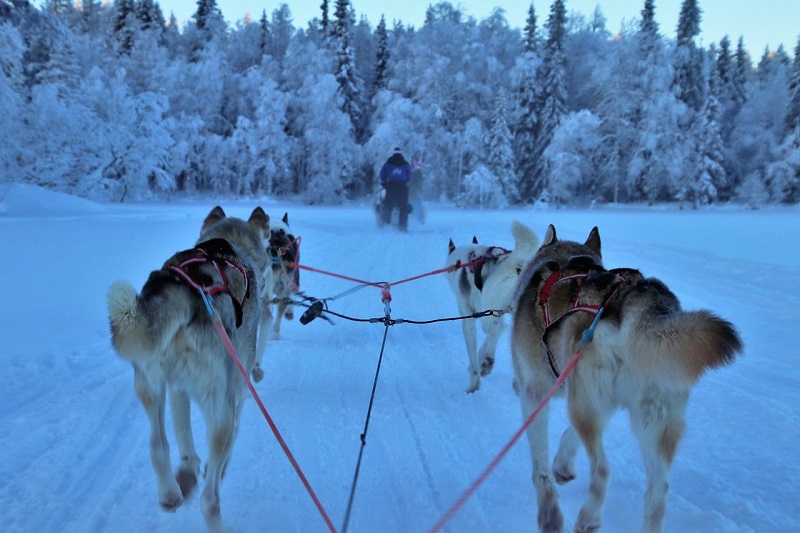 A trek through the wilderness with a pack of huskies is one of the best ways to get your heart rate up. A chance to meet and take photos with the huskies and experience the feeling of mushing.
You will get to see what happens when huskies get excited and how to deal with them. This is an exciting activity and you can make this a once in a lifetime experience.
In conclusion, in Lapland, Finland, you have access to a variety of fun activities. It is located at the far north of Europe, and the region has long been a popular destination for adventurers, tourists, and nature lovers. Many people who visit this northern part of Europe fall in love with its breathtaking beauty, and they come back year after year.