There are so many reasons to visit Hamburg, Germany's second-largest city, that it's almost impossible to list them all here. Still, 24 hours is enough time to see the city's vibrant port and waterfront, explore its museums, and sample its delicious food and drinks.
 In this article, I'm going to show you a complete guide to what you can do when you have 24 hours in Hamburg. From where to go, what to do, what to eat, and where to stay.
Before you go, get yourself a Europe Sim Card to have seamless internet throughout your trip. You can easily share the happenings with your loved ones as if they are just hanging around with you.
When you first arrive, make sure you grab a map of the city from the tourist office. This is one of the most walkable cities in Europe, so don't underestimate the distance from your hotel to your destination. It might take an hour or more to walk to the main attractions, but you'll get a much better view than if you were taking a cab.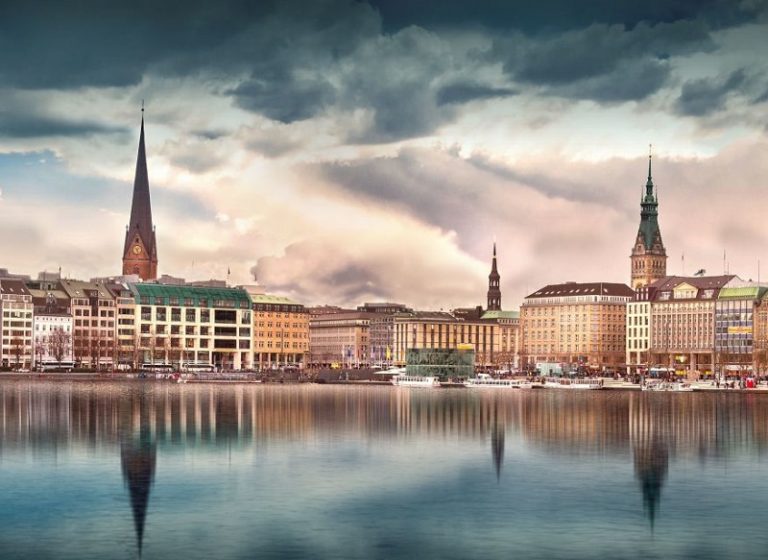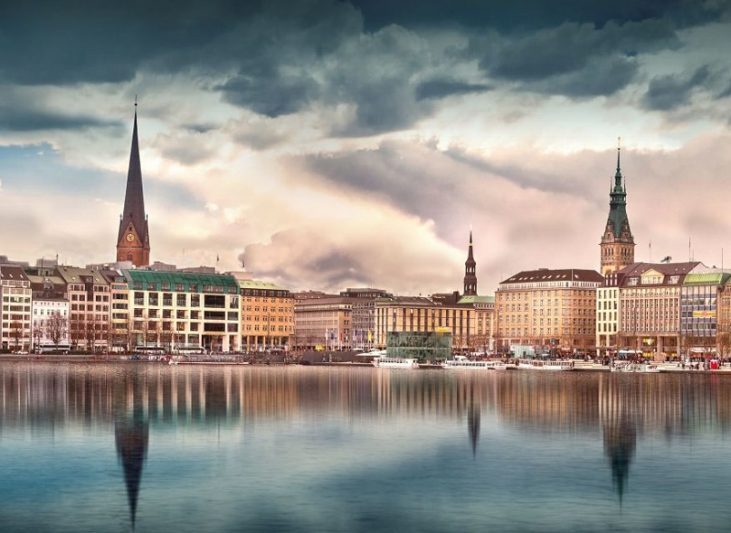 24 Hours in Hamburg, A Mini Vacation to the Big City
Hamburg is such a beautiful place. It has a very charming old town where you can stroll around and get lost in the many winding streets and alleyways. The city has a lot of history, especially regarding its role in World War II. You can learn about the many different Germanys that came before by visiting the Hamburger Dom, which used to be the city's biggest cathedral. It's a pretty cool piece of architecture, to be sure.
But there are plenty of other attractions too. The main reason I chose to go to Hamburg in the first place was that I was invited to speak at a conference there. It was so exciting to be in such a wonderful city. I got to see a lot of places I hadn't been to yet, which made for a very memorable trip.
So if you feel like you want to take a break and explore the city too, Hamburg is one perfect place. Start planning for your escapade and don't forget essential things like your travel camera and Europe Sim Card for a high-speed connection.
placement:
There are a lot of fun things to do and see in Hamburg. Here are a few of my favorites:
Morning: Explore Speicherstadt on foot
It's so pretty! The Speicherstadt is where the warehouses of the port of Hamburg used to be. Now it's a historic district where you can visit former warehouses and check out the architecture. My favorite thing to do is to walk around the warehouses, take photos and soak up the atmosphere.
I recommend doing the following:
Take a guided tour at the Museum of Hamburg History – They give you an informative introduction into the history of the city, and then you get to see some actual historical buildings.
Visit the Old Town Hall and take a look at the beautiful façade and the impressive dome inside.
Grab some German food at Cafe Lese. It's a great little place to have lunch or dinner in the Speicherstadt.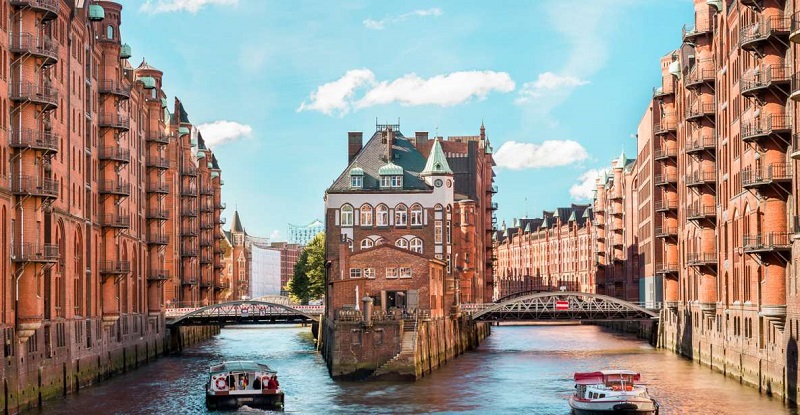 Hamburg Miniatur Wunderland (Kids Activities)
Hamburg's best-kept secret is a fun family attraction that's located in the city of Hamburg, Germany. It's a truly amazing place, full of miniature trains and other toys, where you can play around with a variety of toys for hours on end. If you're looking for a place to have fun with your family, or just want to spend some time relaxing, then this is the place to be.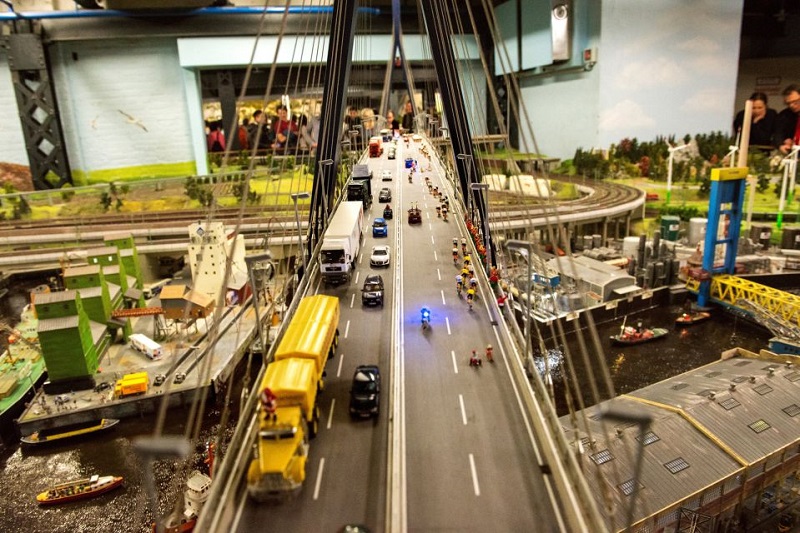 Discover Hamburg's Historic Past at Town Hall
To explore the beauty of the city, you will have to visit the town hall. You will come across a lot of amazing things like paintings, sculptures, and other beautiful artwork.
If you want to experience the beauty of the town hall, then you can visit it during the weekends. On the first and third weekend of every month, you can find a number of exhibitions.
There are a lot of things that you can do in the Town Hall and to know more about its history, you can visit the City Museum. The museum contains a collection of paintings and sculptures of the world. There are also historical objects that are used in the Town Hall.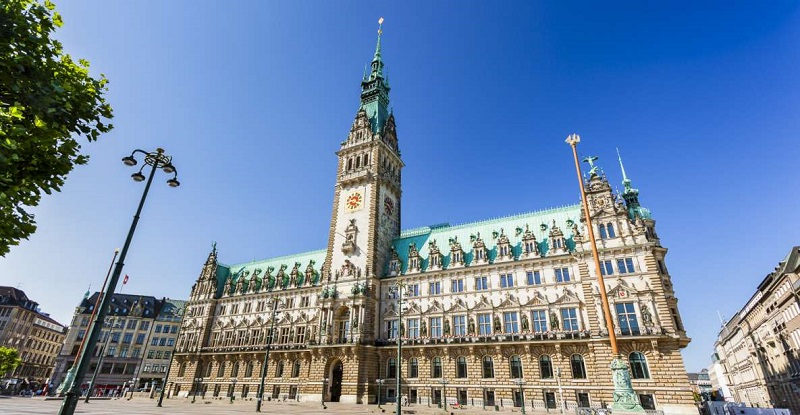 St. Michael's Church
St. Michael's Church offers a glimpse into the rich historic past and marvels at the beautiful construction of this church. This is the church for you in case you solely go to at least one church all through your 24 hours in Hamburg. This is an efficient wanting church that is simple to navigate and the service is ought to for any church fanatic. It was proper right here the place well-known composer Johannes Brahms was baptized. The church was severely damaged in World War II. The church continues to face and current a chapel service for the residents of Hamburg.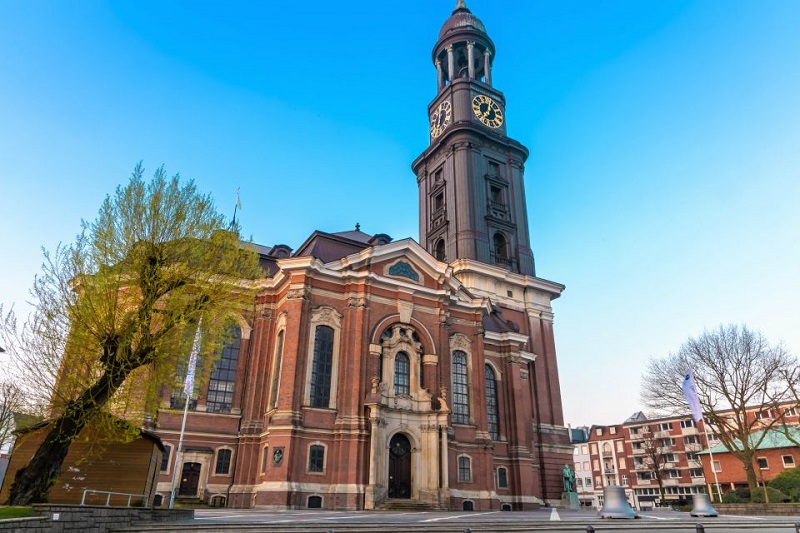 Discover Hamburg's Old Elbe Tunnel
The Old Elbe Tunnel is doubtless one of the vital visited historic sites in Germany. It is a big attraction for vacationers and people who want to see the historical past of the city.
The Elbe Tunnel opened in 1911 can also be known as the "Elbtunnel" or "Elbtunnel" in the German language. Hamburg's earlier tunnel opened in 1911, connecting the city with its dockyards and transport companies on the banks of the river Elbe. The tunnel was 24 m (80 ft) beneath the ground and associated the city with the docks and transport companies on the south side of the river.
Take Lunch at Local Restaurant – 24 Hours in Hamburg
Breucke 10 is a popular fast-food restaurant and they supply a variety of meals for low prices. Today, Breucke 10 offers larger than burgers and fries with an expanded menu of Mexican, American, and Italian delicacies. The meals are delicious and there's one thing for everyone on the menu, the highway can get prolonged so plan accordingly. Try all people's favorite funky-fresh Backfisch sandwich, It tastes identical to the world's best Filet o' Fish sandwich.
Afternoon: Reeperbahn, St. Pauli Quarter, Harbor
Reeperbahn
The Reeperbahn in Hamburg is an avenue acknowledged for its grownup firms and is a spot that every grownup should experience. The strolling tour provides a view of the Reeperbahn in an informative and entertaining methodology. Now you haven't any excuse to be late for the tour of the world-famous Reeperbahn. This legendary part of Hamburg boasts a wealth of things to see and do. From the luxurious 5-star lodges to the glamour of a drag queen bar, a tour of Reeperbahn is an actual cultural experience.
St. Pauli Quarter
During your vacation in Hamburg, be certain to make a stop in the St. Pauli quarter. This district is believed for its well-known boulevard the place you'll uncover quite a lot of bars and golf tools. It has a reasonably good fame as a hang-out place for vacationers and locals alike.
There are 300 bars, consuming places, retailers, and cafes present in this place and it is said that it's potential so that you can go looking out nearly one thing proper right here that you just want to uncover. The basic factors of curiosity about this place are the highway artists, the paintings galleries, and the keep music events.
Harbor
This is an important and most partaking pure harbor in Germany. You will uncover many vacationers visiting Hamburg Harbor to take photographs and profit from the stunning views. But the best issue about this harbor is that it has hundreds to provide to its company. If you are planning to go to this port then listed below are some best things that you'll be able to do.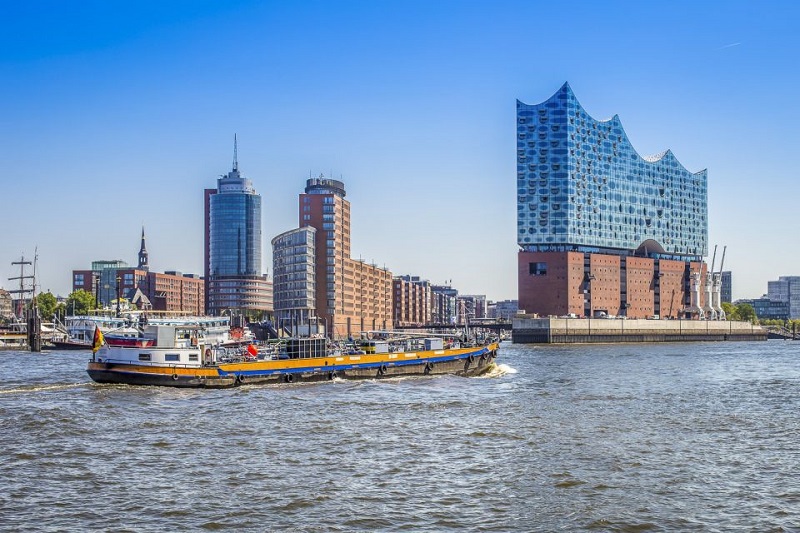 Enjoy a ship journey
If you want to experience the wonderful thing about Hamburg harbor then there could also be nothing increased than a ship journey. You can get pleasure from a go to on a ship and it'll be your best time on the harbor. You will get a chance to see many historic buildings, church buildings and far more.
Experience a stroll spherical
The best strategy to uncover the factors of curiosity of the harbor is by strolling. It will offer you the prospect to see many attention-grabbing places and you will get an excellent view of all of the harbor. Don't concern regarding the local weather, as you'll uncover many indoor and exterior consuming places the place you could have your meals.
If you want to experience the wonderful thing about Hamburg harbor then there could also be nothing increased than a ship journey. You can get pleasure from a go to on a ship and it'll be your best time on the harbor. You will get a chance to see many historic buildings, church buildings and far more.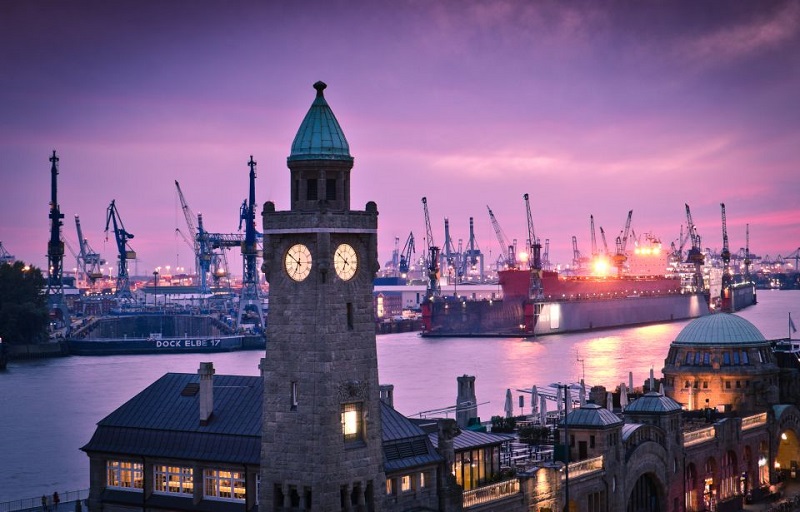 The best strategy to find the factors of curiosity of the harbor is by strolling. It will offer you the prospect to see many attention-grabbing places and you will get an excellent view of all of the harbor. Don't be concerned regarding the local weather, as you'll uncover many indoor and exterior consuming places the place you could have your meals.
Late Afternoon: Schanzen District Street Art Tour
Graffiti paintings will likely be current in all the primary cities on the earth, nonetheless, the best neighborhoods for graffiti artists are in Hamburg, Germany. Hamburg is home to numerous graffiti artists, who've gained worldwide fame. You can each spend hours adoring the murals by yourself or be a part of a guided tour for the ultimate phrase adventure.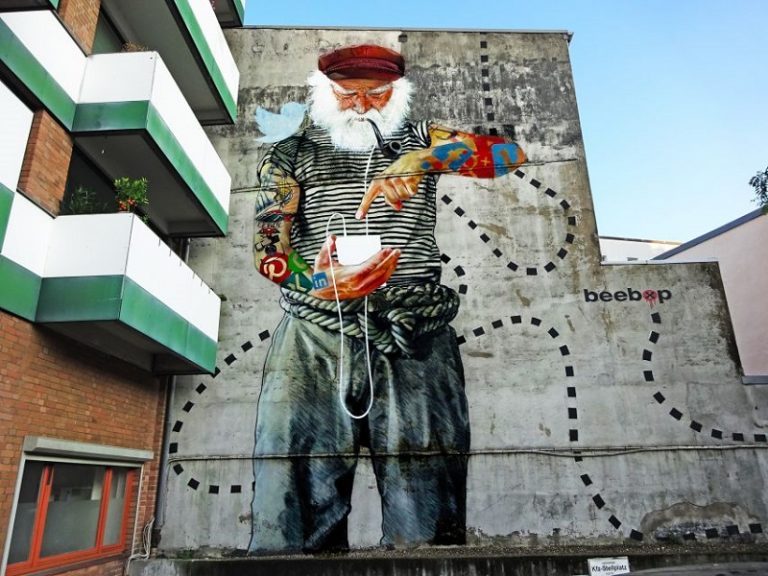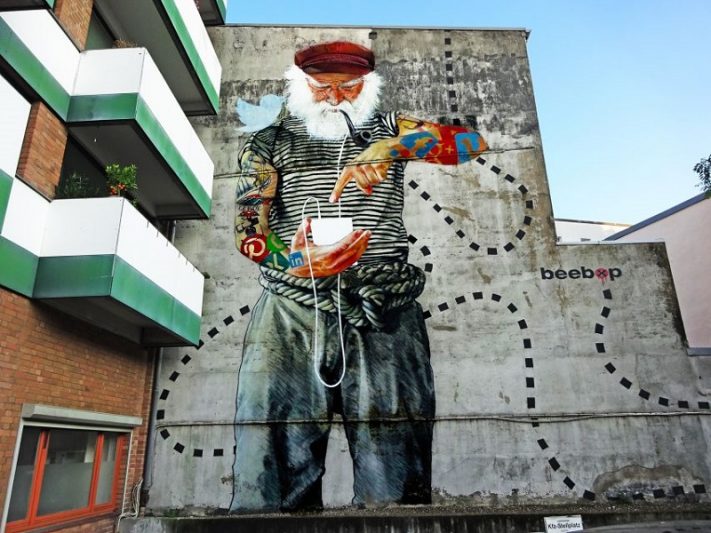 Evening – Eating and Drinking
The bohemian vibe continues on the shut by sq. known as the Schanzenviertel. The area throughout the Bijou Cinema is an ordinary working-class district that has maintained its identification no matter being gentrified over time. It has an unlimited assortment of cafes, bars, and consuming places. If the local weather is agreeable, going for dinner at an outside desk at considered one of many consuming places.
Restaurant Parlament Hamburg – If you're looking out for a novel and exceptionally tasting experience then Hamburg's Restaurant Parlament is for you. With delicious German meals and distinctive service, it doesn't disappoint! Hamburg's well-known Restaurant "Parlament" is just not going to disappoint your senses. Be sure to go to primarily essentially the most well-known restaurant if in case you've got solely 24 hours in Hamburg!
Haunted Evening Walking Tour In Hamburg
Hamburg's haunted nighttime strolling tour is giving people an experience that they won't get wherever else. The tour begins at 8:30 pm every night time in the entrance of a Hamburg pub, often the "Kirsche", on the Reeperbahn. After a short briefing, you will be taken on a small ghost stroll through one of many important haunted areas of Hamburg.
The historic Reeperbahn is alleged to be a spot the place tens of thousands and thousands of tales have been written, wishes fulfilled, hopes and fortunes have been broken, lives misplaced, and hope given as soon as extra.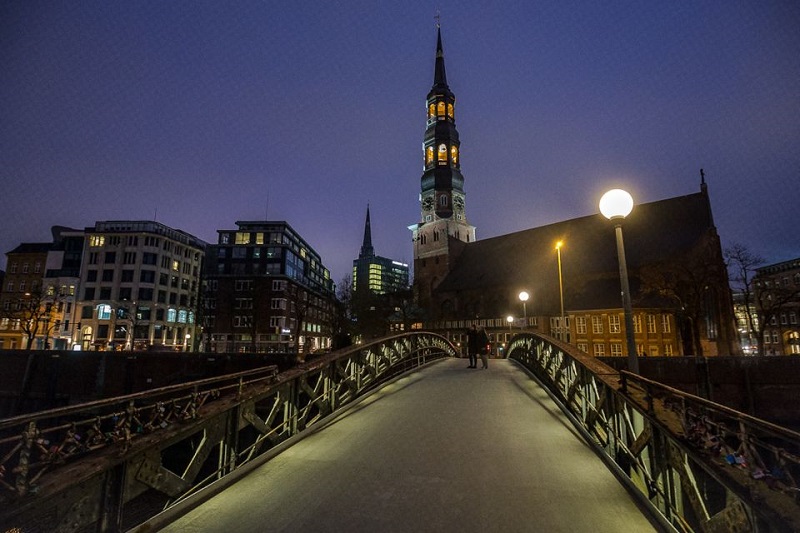 St. Pauli Nightlife Tour
The darkish, gritty, and seedy world of St. Pauli is the correct place to exit for a night on the town. Explore this infamous neighborhood by night time time, visiting its best bars and golf tools whereas learning the lurid historic past of Hamburg's crimson mild district. Along the way in which during which, you'll moreover get pleasure from inconceivable views of the Elbe River and St. Pauli Landungsbrücken.
Hamburg Harbor Evening Cruise
An evening Cruise with a Hamburg harbor tour is the correct strategy to complete a day in Hamburg. Traveling through the waters of Northern Germany, you might profit from the stunning panoramic views over the city and the harbor.
If you're in Hamburg for 24 hours, get pleasure from an unforgettable nighttime by celebrating Hamburg's most pretty views. In the nighttime, the ship leaves port, sails through the Elbe river to the Altona district, and returns. The City of Hamburg is an efficient wanting sight throughout the night time when lit up by the photo voltaic.
24 hours in Hamburg – Where to Stay In Hamburg?
Although Hamburg has no iconic landmarks or massive museums, the city has a vibrant downtown core full of attention-grabbing retailers and consuming places, along with energetic streets for strolling, biking, and skateboarding. Most of the attraction of the city lies in wandering spherical, attending to know the city's historic past, and attending to know the native custom. Stay as close to the Old Town as you might most likely afford. This is your best guess in case of an emergency. It's safer to have an extra in-depth location to the Old Town, and you moreover couldn't uncover additional moderately priced rooms.
There are so many good lodges for every worth fluctuate that in case you've got been to go to Hamburg, you'd be hard-pressed to resolve on which one to stay in. So to make it simple for you, we have now listed all of them, along with their pricing. Check out this web page for particulars!
Other Activities To Do in Hamburg
If you're keen on mixing and matching with completely different activities, try these completely different alternate choices that you may add to your list.
Hamburg Port Cruise Tour
It is a form of experience to find the port in Hamburg from the water and to see the way in which it's been designed and developed. You will discover its historic past and current standing, along with regarding the many sides and spectacular dimensions of the port.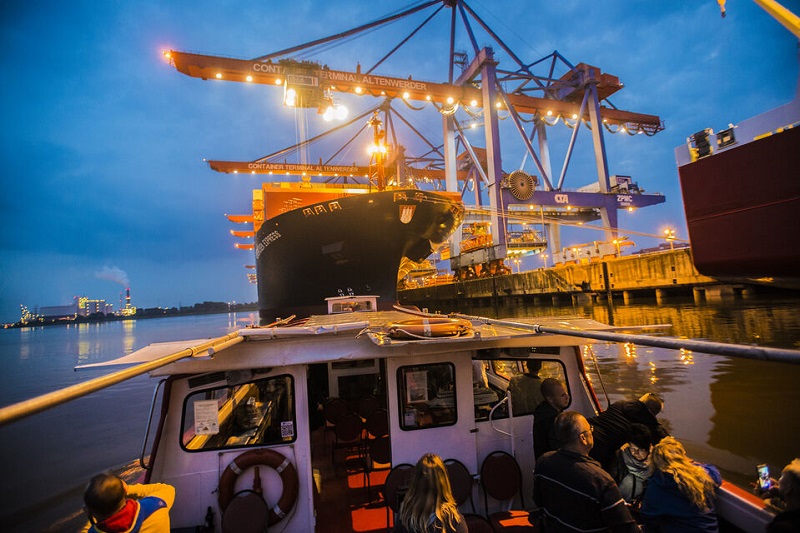 Hop-On Hop-Off Sightseeing Tour
Take a day tour of Hamburg and experience the best of the city with a hop-on, hop-off bus tour. Board considered one of many tour's 20 stops alongside the A-line, and get pleasure from a panoramic view as you journey past the city's well-known landmarks.
Elbphilharmonie Plaza
Check out the Elbphilharmonie plaza, the place the city's most well-known architectural marvel, the Elbphilharmonie stay efficiency hall, is positioned. You'll research all regarding the historical past of this hanging development and its magnificent view of Hamburg.
Ballinstadt Emigration Museum Hamburg
The Ballinstadt Emigration Museum Hamburg is the world's sole museum focused on German emigration historic past. The 'Gateway to the World' was the port of Hamburg, Germany in the midst of the nineteenth and twentieth centuries. The Ballinstadt museum was constructed to take care of the emigrants' memorabilia, photographs, paperwork, and completely different things that inform the tales of the emigrants.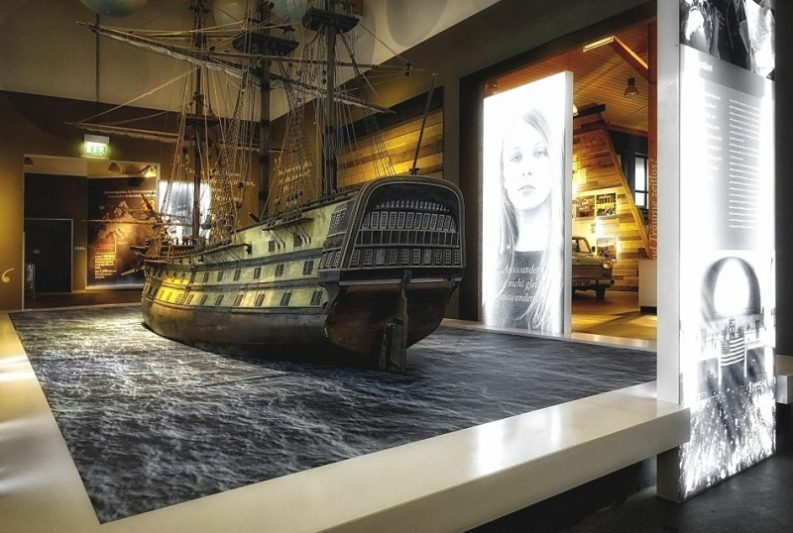 Conclusion:
If you are planning to go to Hamburg for the first time, then it is the right place to go to. You is just not going to get disillusioned with the city because of its magnificence and historic past. So, for those who want to plan an excellent 24 hours in Hamburg then I hope the above activities will assist you to take motion.
Save It On Pinterest