Europe is renowned for its picturesque beaches and coastal towns, but there's an even more exciting way to explore the region's beauty: snorkeling. With its diverse marine life, stunning underwater landscapes, and crystal-clear waters, Europe offers some of the best spots for snorkeling enthusiasts. In this blog section, we will guide you through a step-by-step process to explore the best places to snorkel in Europe.
Introduction to Snorkeling in Europe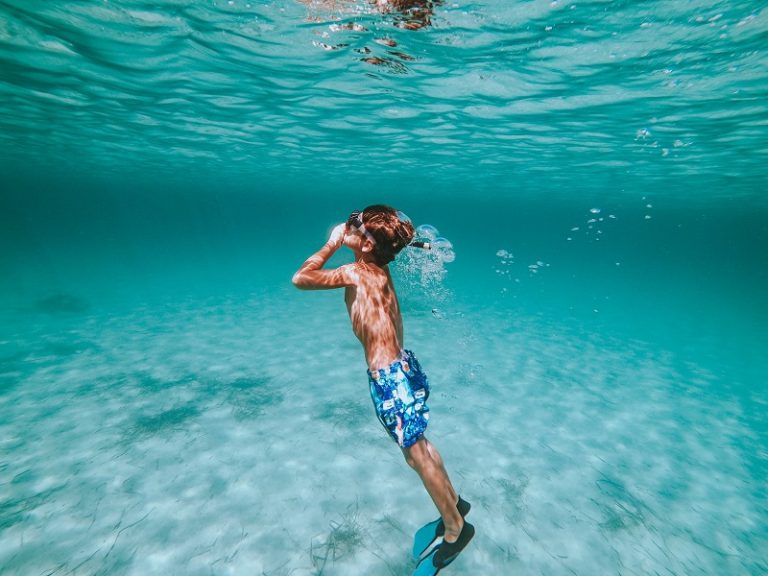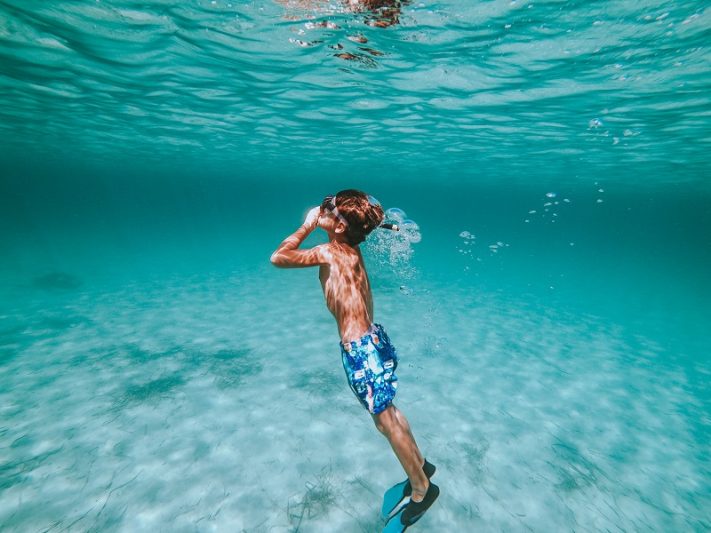 Welcome to the fascinating world of snorkeling in Europe, where you will discover the beauty and serenity of the underwater realm. From crystal clear waters to diverse marine life, Europe offers some of the best snorkeling spots for both beginners and experienced snorkelers alike. In this section, we'll introduce you to the wonders of snorkeling in Europe, and guide you through the essential information and tips to make your underwater adventure unforgettable.
Choose the right location
With countless snorkeling spots scattered across Europe's coastlines, it can be overwhelming to decide where to begin. Some of the top European destinations for snorkeling include Greece, Spain, Italy, Malta, and Croatia. Research each location to find the one that best suits your interests and snorkeling expertise. Keep in mind factors like water visibility, marine biodiversity, and accessibility when making your decision.
Equip yourself with the appropriate gear
For a truly unforgettable snorkeling adventure, having high-quality equipments are must! Invest in a well-fitting mask, snorkel, and fins, and consider purchasing a wetsuit if you plan on snorkeling in cooler waters. You can also rent equipment at the most popular snorkeling destinations, but owning your own gear ensures a better fit and more hygienic experience.
Learn basic snorkeling techniques
Before diving into Europe's alluring waters, it's essential to familiarize yourself with basic snorkeling techniques. Practice breathing through your snorkel while keeping your face submerged in water, and learn how to expel water from your snorkel by forcefully exhaling. Additionally, practice kicking with your fins to propel yourself through the water efficiently.
Understand safety precautions
Snorkeling is a relatively safe activity, but it's essential to be aware of potential hazards and follow safety precautions. Always snorkel with a buddy, and inform someone onshore of your plans. Keep an eye on weather conditions and currents, and avoid touching or disturbing marine life. Don't forget to apply waterproof sunscreen and stay hydrated throughout your adventure.
Discover Europe's diverse marine life
Now that you're equipped with the necessary knowledge and gear, it's time to dive into Europe's enchanting underwater world. Each snorkeling spot in Europe hosts unique marine life and ecosystems, from vibrant coral reefs to mysterious shipwrecks. Keep an open mind and enjoy the breathtaking beauty that awaits beneath the surface.
Here Are 15 Of The Best Places To Snorkel In Europe
#1 – Montenegro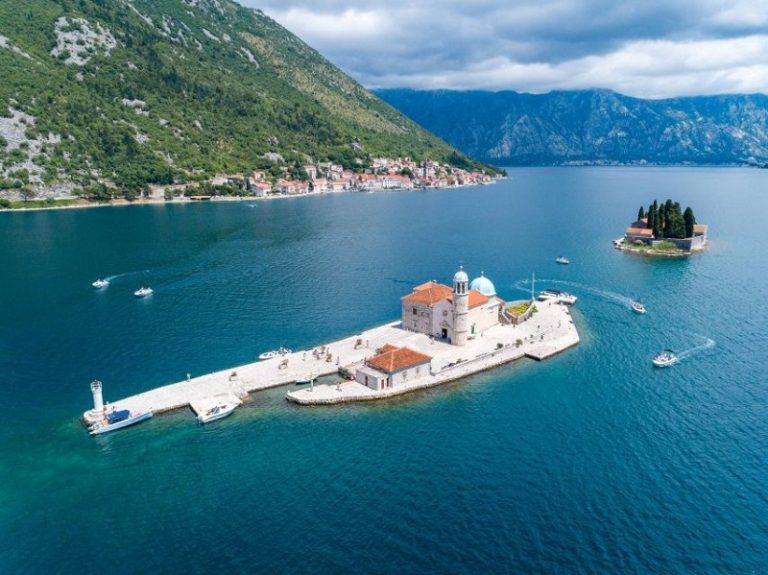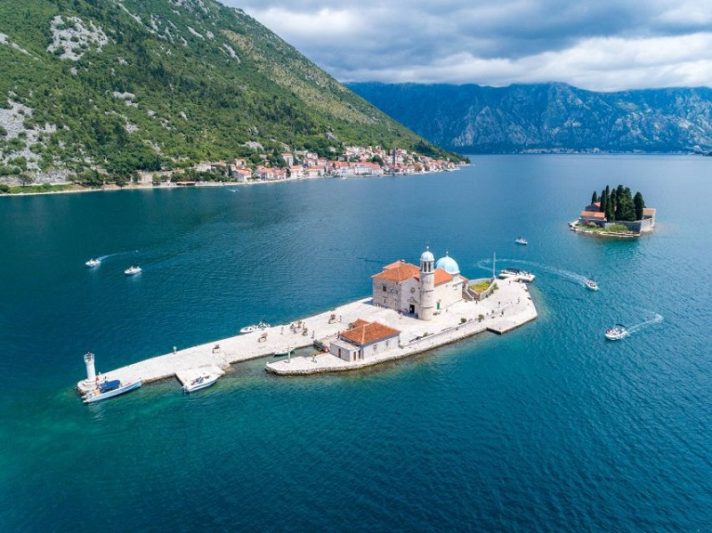 Montenegro, a hidden gem in the Balkans, is known for its stunning coastline and crystal-clear waters. With an abundance of marine life and fascinating underwater scenery, snorkeling in Montenegro is a must-do activity for any water enthusiast. In this section, we will explore three of the best spots to snorkel in Montenegro: Kotor Bay, Budva Riviera, and Ulcinj Riviera.
Choose your snorkeling spot
The first step in planning your snorkeling adventure is to choose which of the three top spots you would like to explore:
1. Kotor Bay: This UNESCO World Heritage Site is famous for its stunning fjords, historic towns, and calm, clear waters. The bay offers a variety of snorkeling sites, including shipwrecks, caves, and reefs teeming with fish and other marine life.
2. Budva Riviera: Known for its sandy beaches and lively nightlife, Budva Riviera offers a mix of natural beauty and modern amenities. There are several excellent snorkeling spots along the coastline, including Sveti Nikola Island and Mogren Beach.
3. Ulcinj Riviera: This lesser-known destination is perfect for those looking to escape the crowds and enjoy a more secluded snorkeling experience. The pristine waters of Ulcinj Riviera are home to diverse marine life, including sea turtles and dolphins.
Organize your transportation
After choosing your preferred snorkeling spot, you'll need to plan your transportation to Montenegro. The country has two international airports, Tivat and Podgorica, which are well-connected to major European cities. From the airport, you can rent a car, take a taxi, or use public transportation to reach your destination.
Book your accommodation
Choose a suitable accommodation option based on your budget and preferences. Montenegro offers a range of options, from luxury resorts to budget-friendly hostels. Booking in advance is highly recommended, especially during the peak summer season.
Rent or purchase snorkeling gear
Before embarking on your snorkeling adventure, make sure you have the necessary equipment. Many hotels and tour operators offer snorkeling gear rental services. Alternatively, you can also buy your own gear from local dive shops or online retailers.
Join a guided snorkeling tour (optional)
If you're new to snorkeling or would like to explore the best spots with a knowledgeable guide, consider joining a guided snorkeling tour. Not only will a guided snorkeling tour provide you with an experienced guide, but they will also have all the necessary equipment such as fins, masks, and snorkels. During the tour, your guide will take you to the best snorkeling spots and point out interesting marine life along the way.
They may even offer some educational information about the different species you encounter. Whether you're a beginner or an experienced snorkeler, a guided tour can be a great way to enhance your experience and make the most of your time in the water.
#2 – Snorkeling in Dubrovnik, Croatia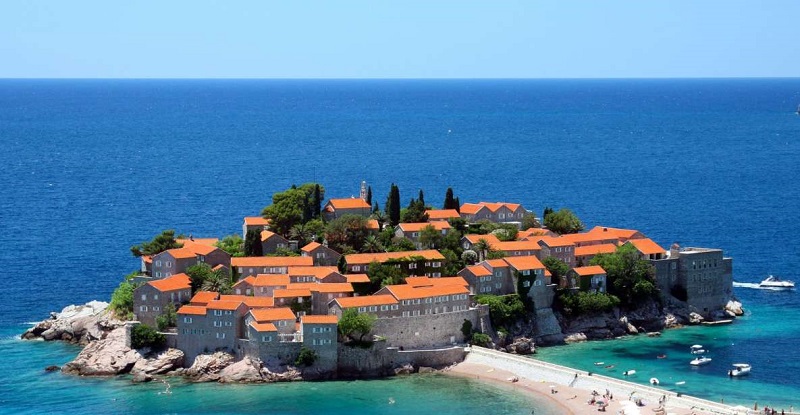 Experience the magic of snorkeling in Dubrovnik, Croatia, one of Europe's top destinations! Embark on a snorkeling adventure like no other in this beautiful Croatian city! Dive into crystal-clear waters and explore an abundance of vibrant marine life and breathtaking underwater scenery – it's an experience you won't want to miss! Follow our step-by-step guide to get the most out of your adventure.
Choose the right time to visit
The best time to go snorkeling in Dubrovnik is during the summer months from June to September. The water temperature is ideal, ranging from 22°C to 25°C (72°F to 77°F), making it comfortable for snorkeling. Serenely, the sea remains tranquil, with exceptional visibility that allows you to marvel at the captivating beauty of the underwater world.
Select a suitable location
There are several fantastic snorkeling spots around Dubrovnik, each offering unique marine life and underwater landscapes. Some popular locations include:
Lokrum Island: Just a short boat ride from Dubrovnik, this island offers beautiful rocky beaches and clear waters teeming with fish.
One of the most popular spots on the island is a secluded cove surrounded by high cliffs that provide shade during the hottest parts of the day. The crystal-clear waters are perfect for swimming, snorkeling, and even scuba diving. If you're lucky, you might catch a glimpse of some of the local marine life, such as sea turtles, dolphins, and colorful schools of fish. After a day spent exploring the beaches and coves, be sure to take a stroll through the charming village at the heart of the island. The narrow streets are lined with traditional stone houses and local shops selling handmade souvenirs and freshly caught seafood.

Cavtat: A charming coastal town south of Dubrovnik, Cavtat boasts beautiful bays and coves perfect for snorkeling. The town also offers a variety of cultural and historical attractions, such as the Racic Mausoleum and the Vlaho Bukovac House. Visitors can take a stroll along the picturesque waterfront promenade, enjoying views of the Adriatic Sea and the surrounding hills. Additionally, Cavtat is known for its delicious seafood restaurants, where visitors can sample freshly caught fish and other local specialties. For those looking for adventure, kayaking, and paddleboarding are popular activities in the area.

Betina Cave: Accessible only by boat or kayak, this hidden gem offers a secluded snorkeling spot with fascinating underwater rock formations. The crystal-clear waters surrounding Betina Cave are perfect for snorkeling enthusiasts who want to explore the unique marine life that inhabits the area. The underwater rock formations, which have been shaped by years of erosion and wave action, provide a stunning backdrop for the colorful schools of fish and coral reefs that can be found here. Whether you're an experienced snorkeler or a beginner, the calm and shallow waters make it easy to spot everything from octopuses and sea urchins to starfish and sea anemones. So pack your snorkel gear and spend a day exploring the hidden wonders of Betina Cave – you won't regret it!
Prioritize safety
Before diving into the water, be aware of any potential hazards or currents. Always snorkel with a buddy, and let someone onshore know your plans. Wear sunscreen to protect your skin from sunburn, and stay hydrated throughout your snorkeling adventure.
Discover the underwater world
Once you've selected your snorkeling spot, put on your gear, and wade into the water. Take your time to explore the fascinating underwater landscape and observe the diverse marine life that calls Dubrovnik home. Keep an eye out for colorful fish, sea urchins, starfish, and even octopuses!
Capture the memories
Don't forget to bring a waterproof camera or GoPro to document your snorkeling experience. Not only will you be able to capture stunning underwater photos and videos, but you'll also have memories that will last a lifetime. The vibrant colors of the coral and fish are something that can't be fully appreciated without seeing them up close, and your camera will allow you to do just that. Additionally, sharing your experiences with others through social media or personal albums can inspire them to try snorkeling themselves, promoting conservation efforts and appreciation for the ocean's beauty. So don't hesitate to bring a waterproof camera or GoPro on your next snorkeling adventure!
#3 – Ischia Island, Italy – Best Places to Snorkel in Europe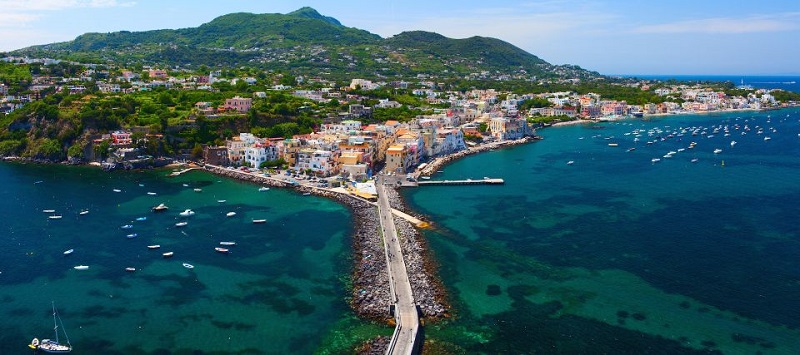 Ischia Island, located in the Gulf of Naples, is a true snorkeling paradise for those interested in exploring the underwater world. The island is one of the best places to snorkel in Europe, boasts crystal-clear waters, rich marine life, and fascinating shipwrecks that can be explored by snorkelers. Follow these steps to plan an unforgettable snorkeling adventure on Ischia Island.
Some of the most popular snorkeling spots on Ischia Island include:
Cartaromana Beach: Known for its warm thermal waters and vibrant marine life, Cartaromana Beach is a popular destination for tourists and locals alike. The beach is situated in a picturesque cove, where the crystal-clear waters gently lap against the shore. Visitors can relax on the soft sand and soak up the sun, or take a dip in the warm thermal waters that are said to have healing properties.
Sant'Angelo: One of the main draws of Sant'Angelo is its excellent snorkeling sites. The rocky coast around the village is home to a variety of marine life, including colorful fish, octopuses, and even the occasional sea turtle. Snorkelers can explore the rocky coves and underwater caves, observing the fascinating creatures that make their homes in these waters.
Aside from snorkeling, there are plenty of other activities to enjoy in Sant'Angelo. Visitors can take a stroll along the beach, stopping at one of the many beachside cafes for a refreshing drink or bite to eat. Alternatively, they can explore the surrounding countryside, hiking through olive groves and vineyards and taking in the stunning views of the sea and mountains. Whatever your interests, Sant'Angelo is sure to capture your heart and leave you with memories to last a lifetime.
Grotta Azzurra: A beautiful underwater cave that houses a diverse array of marine species. Located off the coast of Capri in Italy, Grotta Azzurra is a popular tourist attraction that offers visitors a glimpse into the mesmerizing world of marine life. The cave's crystal-clear waters provide an ideal habitat for a diverse array of species, including colorful fish, crustaceans, and algae. As you venture deeper into the cave, you'll be greeted by an otherworldly display of natural rock formations, illuminated by the soft light filtering through the water. It's no wonder that Grotta Azzurra has captivated the hearts of so many visitors over the years – its beauty truly is unparalleled.
San Montano Bay: This calm bay offers shallow waters for beginners and a variety of fish species. You can enjoy a peaceful day of swimming and snorkeling in San Montano Bay, surrounded by stunning views of the coastline. The bay is also home to a diverse range of marine life, including colorful fish species and even sea turtles. If you're feeling more adventurous, you can rent a kayak or paddleboard and explore the surrounding coves and inlets. And when you're ready for a break, there are plenty of shady spots on the beach where you can relax and soak up the sun.
In addition to these well-known spots, there are several shipwrecks around the island that can be explored by snorkelers. Consult with local dive centers or experienced snorkelers for information on how to safely access these sites.
Be mindful of the environment and safety
While snorkeling, always be respectful of the marine environment. Avoid touching corals, marine life, or any artifacts from shipwrecks. Stay aware of your surroundings and keep an eye on the weather conditions. Remember to apply reef-safe sunscreen, as traditional sunscreens can harm the delicate marine ecosystem.
#4: Snorkeling Spots In Corfu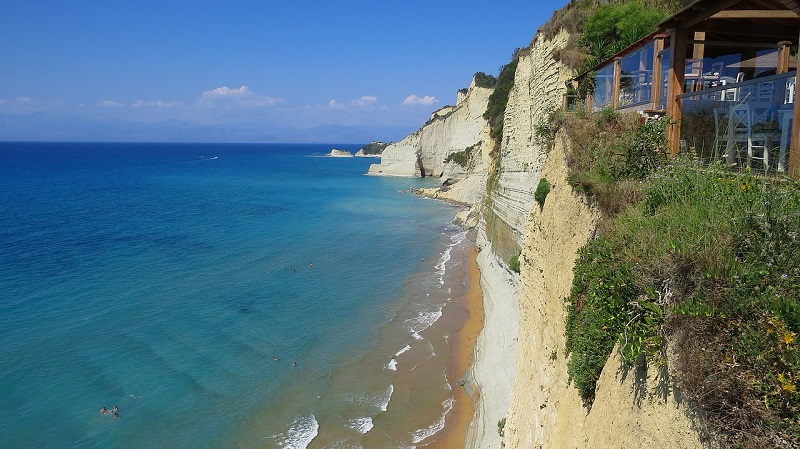 Corfu, a beautiful Greek island located in the Ionian Sea, is known not only for its picturesque landscapes but also for its crystal-clear waters and vibrant marine life. The island is home to some of the best places to snorkel In Europe. Here, we will focus on four must-visit beaches in Corfu that are perfect for snorkeling enthusiasts: Agios Gordios, Glyfada, Halikounas, and Canal d'Amour.
Start by selecting the beach that best suits your preferences and skill level. Each of the four beaches mentioned offers a unique experience:
Agios Gordios: This beach boasts emerald green waters and a diverse array of marine life. It is perfect for beginners as well as experienced snorkelers. The beach is located on the western coast of Corfu and offers stunning views of the surrounding cliffs. The calm waters make it an ideal spot for families with children, who can safely swim and play in the shallow sea. Visitors can also rent a boat to explore the nearby caves and hidden coves, or simply relax on the soft sand and soak up the Mediterranean sun. In addition to snorkeling, the area is popular for scuba diving, with several dive schools offering courses for all levels of experience. With its picturesque setting and abundant marine life, Agios Gordios is a must-visit destination for anyone seeking a tranquil escape on the beautiful island of Corfu.
Glyfada: Known for its golden sand and clear waters, Glyfada beach is ideal for those who want to explore underwater rock formations and swim with colorful fish. The beach is located on the western coast of Corfu and offers a variety of activities for visitors, such as water sports, beach volleyball, and sunbathing. If you prefer a more laid-back experience, you can rent an umbrella and relax under the warm Mediterranean sun with a good book. In addition to the beach, Glyfada also boasts several restaurants and bars where you can enjoy delicious local cuisine and refreshing drinks while taking in the stunning views of the Ionian Sea. Whether you're looking for adventure or relaxation, Glyfada has something for everyone.
Halikounas: If you're looking for a more secluded and peaceful spot, Halikounas beach is the right choice. The shallow waters here are home to a variety of sea creatures, making it a great place for nature lovers.
The beach is situated on the western coast of Corfu, Greece, and is a perfect spot to escape the crowds. You can enjoy the calmness of the sea while taking in the picturesque views of the surrounding hills. The beach is easily accessible on foot and is a great place for a leisurely stroll. If you're feeling adventurous, you can try windsurfing or kiteboarding in crystal clear waters. Halikounas is a true paradise for anyone seeking a serene and tranquil holiday experience.
Canal d'Amour: This unique beach features stunning rock formations and caves that you can explore while snorkeling. It is a popular spot for couples, hence the name "Canal of Love." The crystal-clear waters of Canal d'Amour are perfect for swimming and sunbathing, and the surrounding cliffs provide a picturesque backdrop for the beach. You can also take a boat tour along the coast to get a closer look at the rock formations and caves. While exploring the area, make sure to keep an eye out for the legendary sea nymphs said to reside in the caves. Legend has it that couples who swim together in the canal will be blessed with eternal love and happiness. Whether you are looking for a romantic getaway or simply want to enjoy the natural beauty of Corfu, Canal d'Amour is a must-see destination.
Before heading to your chosen beach, make sure you have all the necessary snorkeling equipment. This includes a mask, snorkel, and fins. You may also want to bring an underwater camera to capture the beauty of the marine life you'll encounter.
#5 – Snorkeling in Ireland – Discover Underwater History and Wrecks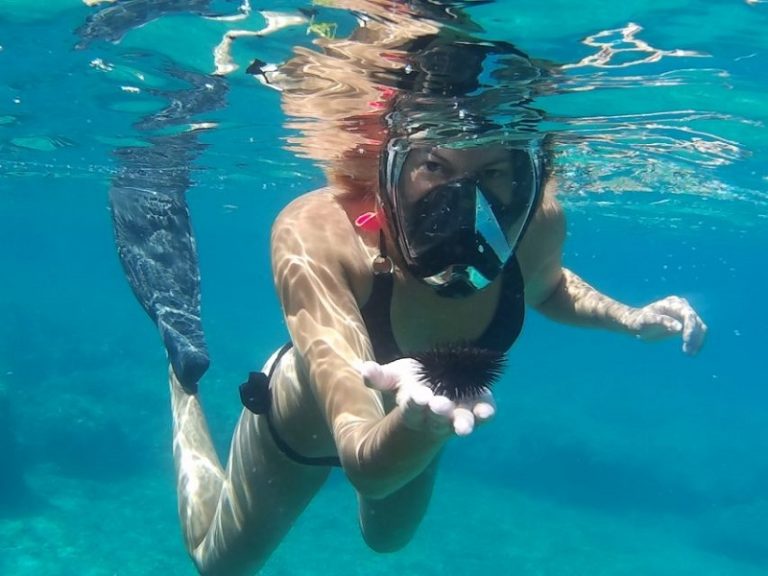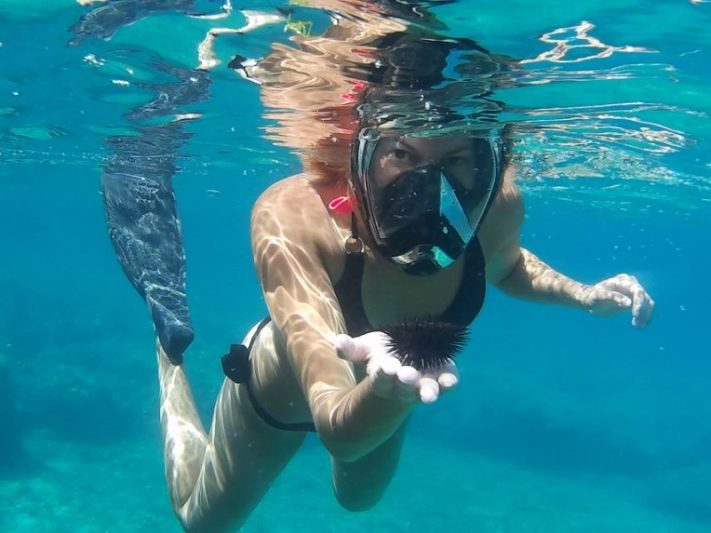 Ireland may not be the first country that comes to mind when thinking of snorkeling destinations in Europe, but it boasts a unique underwater landscape with several wrecks off its coast. These sites make for an exciting and unforgettable snorkeling experience, as you explore history hidden beneath the waves. In this section, we will guide you through the best spots for snorkeling in Ireland and provide tips for making the most of your adventure.
Choose a Wreck Site
Ireland has numerous wreck sites scattered along its coastline. Some popular options include:
1. The Kowloon Bridge Wreck – Located off the coast of Baltimore in County Cork, this former bulk carrier ship sank in 1986 and now rests at a depth of around 10 meters, making it perfect for snorkeling. The Kowloon Bridge Wreck is an intriguing destination for history buffs and adventure seekers alike. The ship was originally built by Swan Hunter in 1973, and it was one of the largest container ships of its time. Today, the wreck serves as a reminder of the dangers of the sea and the importance of safe navigation. Despite its tragic past, the Kowloon Bridge Wreck has become a popular spot for snorkeling and diving enthusiasts who enjoy exploring the ship's remains and discovering the marine life that has made the wreck it's home.
2. The Lusitania Wreck – Found near the Old Head of Kinsale in County Cork, this infamous passenger liner was torpedoed by a German U-boat during World War I, on 7th May 1915. Although the wreck lies at a depth of 300 feet and is not accessible to recreational divers, it remains a popular destination for underwater explorers and historians alike. The sinking of the Lusitania was a major turning point in World War I, as it led to the United States' entry into the conflict. The ship was carrying over 1,200 passengers and crew, with 505 lives lost during the attack. Despite being almost a century old, the wreckage is surprisingly well-preserved, providing valuable insight into the technological advancements and design of ocean liners during the early 1900s. Researchers continue to study the site to learn more about the events leading up to the sinking and to uncover any remaining mysteries surrounding this tragic event.
#6 – Snorkeling in Bulgaria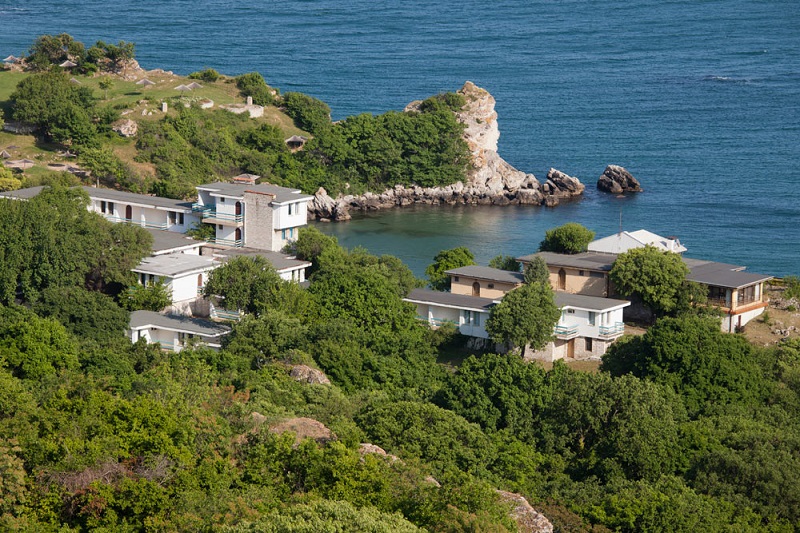 The Black Sea, located on the east coast of Bulgaria, has some of the best spots for snorkeling. Discover marine life, underwater ruins, and beautiful coral reefs as you embark on an unforgettable snorkeling adventure in Bulgaria. One of the most popular snorkeling spots is Cape Kaliakra, where you can swim alongside schools of fish and discover the hidden treasures of ancient shipwrecks.
If you're looking for something more relaxed, head to Sozopol and explore the shallow waters of Paradise Bay, which is known for its crystal-clear waters and abundance of marine flora and fauna. With so many options to choose from, snorkeling in Bulgaria is a must-do for any nature enthusiast.
Choose Your Snorkeling Destination

Bulgaria's Black Sea coast offers a variety of snorkeling spots suitable for all skill levels. Some popular locations include:
Sozopol: This ancient seaside town is home to several underwater archaeological sites and a diverse range of marine life. Visitors can explore the rich history of Sozopol by diving into the crystal-clear waters that surround the town. The underwater archaeological sites are a window into the past, revealing ancient shipwrecks and sunken treasures. Divers can also spot a variety of marine life, including colorful fish, schools of dolphins, and even the occasional sea turtle. For those who prefer to stay on land, there are plenty of museums and historical landmarks to explore, offering a glimpse into the town's fascinating past.

Varna: Known for its vibrant city life, Varna also boasts stunning underwater landscapes and shipwrecks waiting to be explored. The Black Sea coast of Varna offers an excellent opportunity for diving enthusiasts to explore the rich marine life and archaeological wonders. With crystal-clear waters, divers can observe colorful schools of fish, octopuses, and sea stars. The underwater caves and reefs provide a perfect setting for adventurous divers to explore the hidden treasures of the sea. Apart from that, Varna is home to several shipwrecks that sank during World War II and are now popular dive sites. The sunken vessels have become artificial reefs attracting a diverse range of marine life, making it an exciting experience for divers of all levels.

Nessebar: A UNESCO World Heritage site, Nessebar offers a unique snorkeling experience with its well-preserved historical underwater ruins. You can explore the ancient sunken city, which dates back to the 2nd millennium BC, and marvel at the remains of old walls, pillars, and even entire buildings. The crystal-clear waters make it easy to spot schools of colorful fish swimming around the ruins, adding an extra layer of beauty to the already stunning underwater scenery. If snorkeling isn't your thing, you can also take a glass-bottom boat tour to get an up-close look at the underwater treasures without getting wet. Regardless of how you choose to experience it, Nessebar's underwater ruins are a must-see attraction for history buffs and water enthusiasts alike.
Research each location thoroughly and choose the one that suits your interests and skill level.
Best time to go: The optimal season for snorkeling in Bulgaria is from June to September when the water temperature is warmer and visibility is clearer.

Local tour operators: Research local companies that offer guided snorkeling tours, as they can provide valuable advice and ensure a safe experience. Educate yourself about common marine species in the area, as well as any potential hazards (e.g., jellyfish).
Conclusion:
If you have to go for snorkeling in Europe, then I'd advocate that it's best to go to France, Spain, Portugal, Croatia, and Italy. These places is not going to be solely the best place to snorkel in Europe, nevertheless they're moreover full of pure magnificence. So, when you want to benefit from a good time, then these places are the best ones to go to.
I'm optimistic that you're going to love the experience of exploring the wonderful thing about these prime world snorkeling places and you may undoubtedly love the experience of snorkeling within the summertime season.
Save It On Pinterest