Germany is home to some of the most beautiful places in the world. From the breathtaking Bavarian Alps to the romantic Rhine Valley, Germany offers a variety of landscapes for travelers to explore. The Black Forest region is known for its rolling hills and dense forests, while the Moselle Valley is known for its vineyard-covered hillsides and crystal-clear rivers. Not to mention the majestic castles of Bavaria, many of which date back hundreds of years and offer spectacular views of the surrounding countryside. Whether you're looking for a peaceful getaway or an exciting adventure, Germany has something for everyone.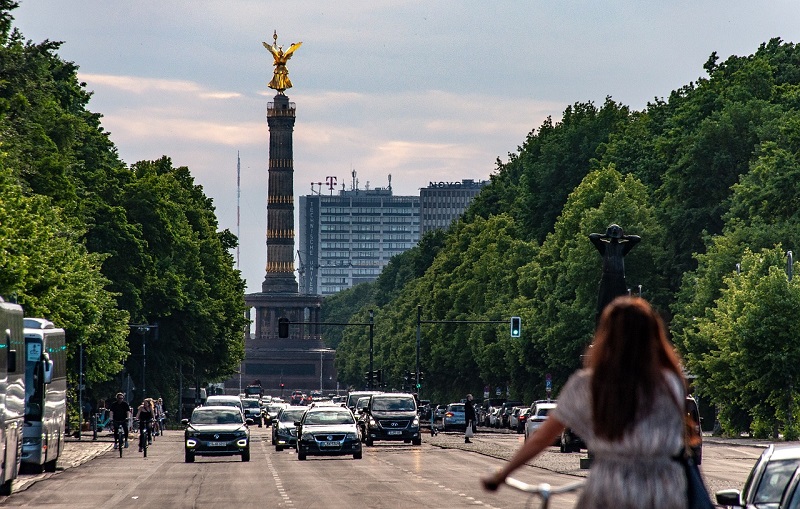 Why Visit Germany?
There are countless reasons why Germany should be on your travel bucket list. For starters, the country is home to some of the most beautiful cities in Europe, including Berlin, Munich, and Cologne. Additionally, Germany boasts an impressive collection of museums and historical landmarks, making it the perfect destination for history buffs. And of course, let's not forget the world-famous Oktoberfest celebration, which draws millions of visitors to Munich every year.
Benefits of Day Tours and Activities
While it's certainly possible to explore Germany on your own, taking part in day tours and activities can enhance your experience significantly. These tours offer local insights that you might not otherwise have access to, as well as the convenience of transportation and expert guides. Plus, many tours include skip-the-line access to popular attractions, saving you time and hassle.
Exploring Germany's Most Beautiful Cities and Destinations
Berlin – Most Beautiful Places In Germany
Berlin is a city steeped in history and culture. From the iconic Brandenburg Gate to the remnants of the Berlin Wall, there is no shortage of things to see and do here. Visitors can take in world-class art at the Museum Island complex, stroll through the trendy neighborhood of Prenzlauer Berg, or indulge in some retail therapy at the bustling Alexanderplatz.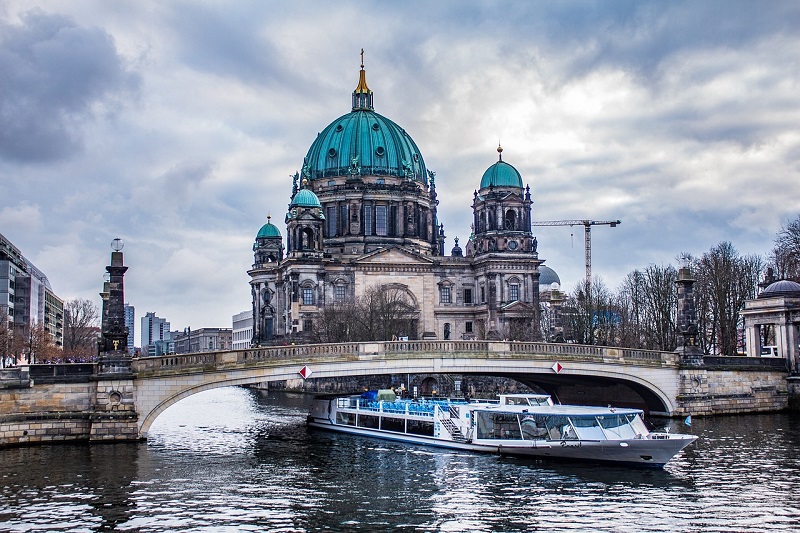 Top Attractions in Berlin
Brandenburg Gate
The Brandenburg Gate is one of the most iconic landmarks in Germany, located in Berlin. It was constructed in 1791 and stands as a symbol of peace and unity amongst the German people. The gate is made up of 12 Doric columns, topped with a Quadriga sculpture depicting the goddess of victory, surrounded by four horses. The Brandenburg Gate has been a witness to numerous historical events throughout the centuries, including Napoleon's march of triumph in 1806 and Adolf Hitler's speech in 1933. To this day, it continues to be an important symbol of German history.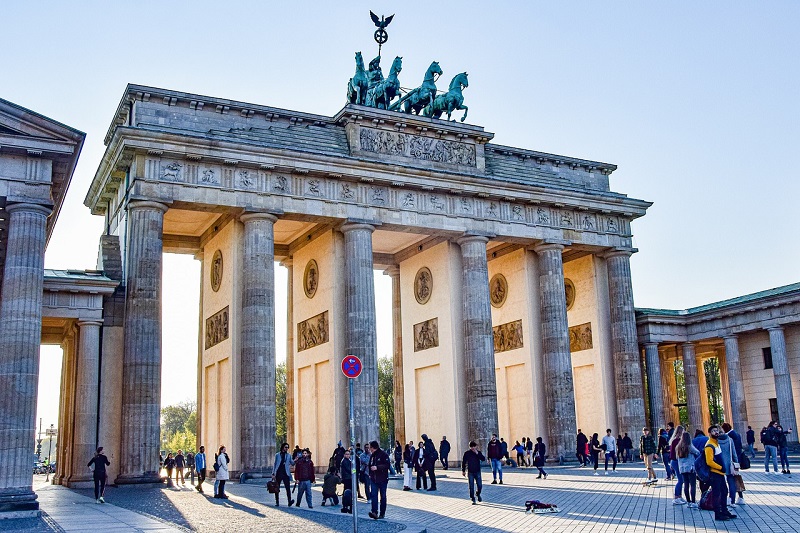 Alexanderplatz
Alexanderplatz, located in the heart of Berlin, is one of Germany's most famous public squares. Its long history dates back to the 16th century when it was a cattle market. Today, Alexanderplatz has become a vibrant hub for shopping, entertainment, and transportation. It is connected to several major train and subway lines, making it a convenient destination for tourists and locals alike. The iconic television tower overlooks the plaza, providing visitors with an impressive view of the city skyline. Alexanderplatz is also home to many popular restaurants, bars, and cafes, as well as plenty of small shops and boutiques. With its unique atmosphere and varied attractions, it's no wonder why Alexanderplatz remains one of Berlin's most beloved landmarks.
Museum Island – Most Beautiful Places In Germany
Museum Island is a must-visit destination for any traveler to Berlin. Located in the River Spree, the island is home to five world-renowned museums: the Alte Nationalgalerie, Pergamon Museum, Bode Museum, Neues Museum, and Altes Museum. Together, these institutions house priceless works of art, sculptures, and artifacts representing various cultures and eras. Whether you're an art enthusiast or simply looking for a unique experience, Museum Island is sure to provide something special. With its rich history and stunning architecture, it's no wonder this small island has become one of the most famous sites in Berlin.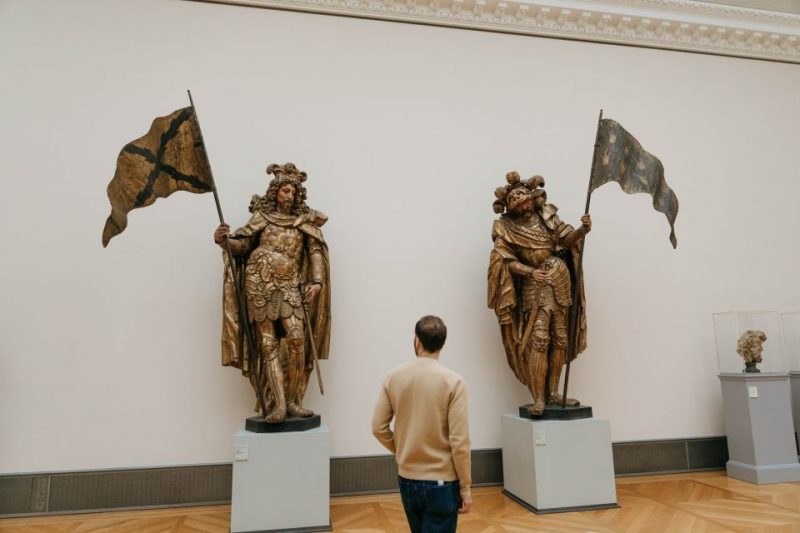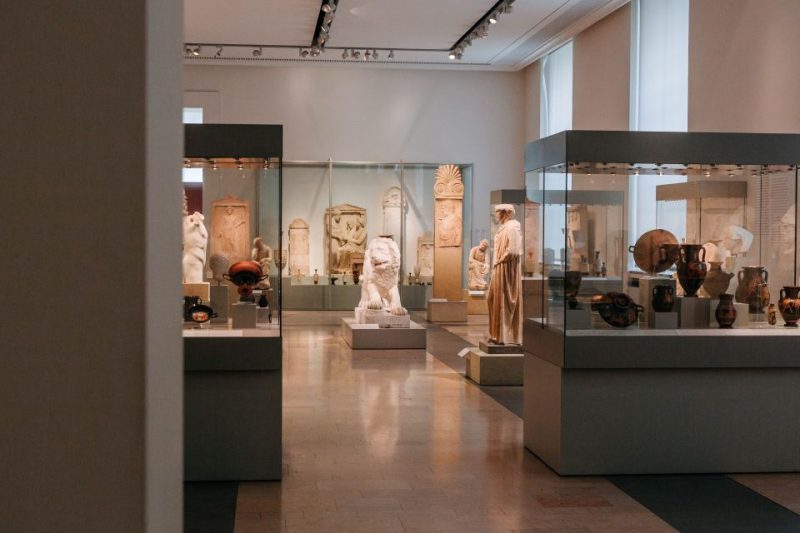 Prenzlauer Berg
Prenzlauer Berg is a vibrant and trendy area of Berlin, known for its lively atmosphere and a wide variety of shops, restaurants, bars, cafes, and other attractions. Located in the borough of Pankow, it has become one of the most popular neighborhoods in the city due to its abundance of cultural offerings and attractions such as Museum Island, the East Side Gallery, and the Berlin Wall Memorial. The district has a unique character that blends traditional and modern elements; from old-fashioned boutiques and historic buildings to hipster cafes and modern art galleries. Prenzlauer Berg is an ideal place for those looking for a mix of tradition and trendiness, with plenty of activities and entertainment options to keep everyone entertained.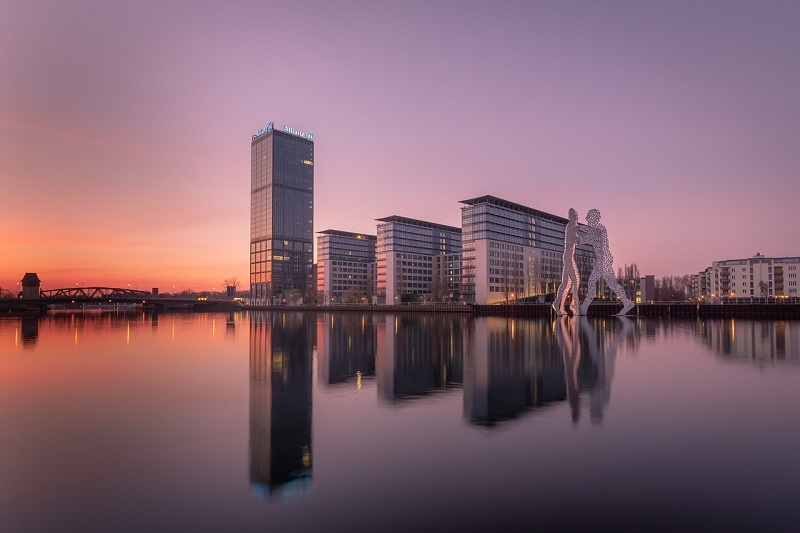 Day Tours and Activities in Berlin
City walking tours
Berlin walking tours are the perfect way to explore this vibrant city. Not only do they provide an up-close look at the city's iconic sites, but they also let you uncover its hidden gems. With knowledgeable tour guides and interesting points of interest along the way, these tours will leave you with a better understanding of Berlin's history and culture. Whether you're looking for a romantic stroll or an adventure filled with sightseeing, Berlin has something for everyone. So grab your walking shoes and get ready to explore!
Museum visits
Visiting a museum in Berlin can be an incredible experience. With a wide variety of collections from different eras, the city is home to some of the world's finest museums. Whether you want to explore ancient history or modern art, there is something for everyone in Berlin. From the Jewish Museum to the Pergamon Museum, the city is filled with fascinating places to discover. For those who seek culture and knowledge, Berlin is certainly the place to visit.
River cruises
Berlin River cruises offer visitors a unique opportunity to explore the city from a different perspective. Gliding along the Spree and Havel rivers, you can take in the stunning views of iconic landmarks such as The Brandenburg Gate, Checkpoint Charlie, Museum Island, and the Berlin Wall Memorial. While on board, you can also enjoy delicious meals and drinks while listening to live music and taking part in fun activities. With its beautiful scenery and vibrant atmosphere, a river cruise is an unforgettable experience that will remain with you long after your trip.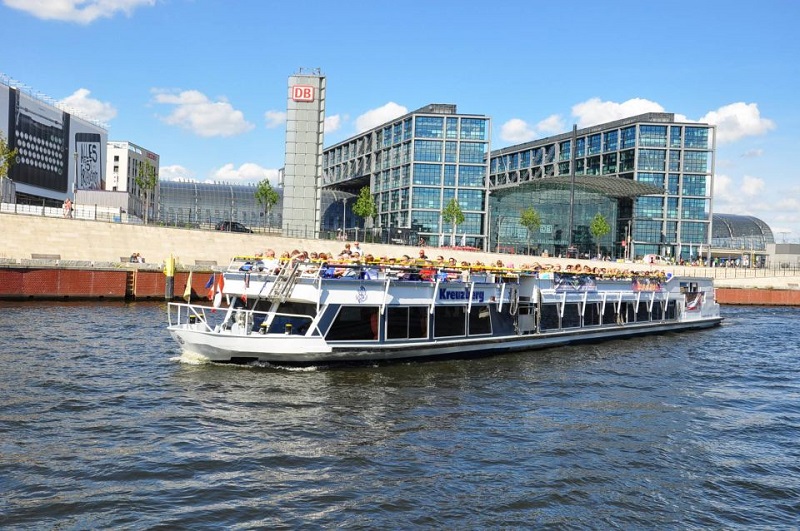 Food and drink tours
Berlin is a city of great culinary diversity, so the perfect way to experience all it has to offer is with one of its many food and drink tours. From the bustling markets of Kreuzberg to the traditional Bavarian eateries of Charlottenburg, you can discover the local specialties prepared by passionate locals. With these tours, you get to sample some of the best dishes from classic German cuisine, along with contemporary international flavors. And don't forget the beers! A Berlin food and drink tour will also show you the bars, pubs, breweries, and beer gardens that make this city so famous for its nightlife. Enjoy a cultural and gastronomic experience like no other with a food and drink tour in Berlin.
Countryside explorations
Berlin's countryside is a great place to explore and discover. From lush forests and rolling hills to quaint villages and breathtaking views, the area around Berlin has something for everyone. Take a walk through the small towns and admire their traditional architecture, or go on a hike in the forest and enjoy the fresh air and nature. There are also plenty of lakes and rivers to explore, so make sure you bring your swimming gear when you visit. Whatever you choose to do, exploring the countryside of Berlin promises an unforgettable experience.
Munich
Munich is a city known for its beer gardens, festivals, and rich history. Visitors can take in the stunning architecture of the Frauenkirche, explore the Englischer Garten park, or sample some of the city's famous brews at the Hofbräuhaus beer hall. And of course, no trip to Munich would be complete without a visit to the world-famous Oktoberfest celebration.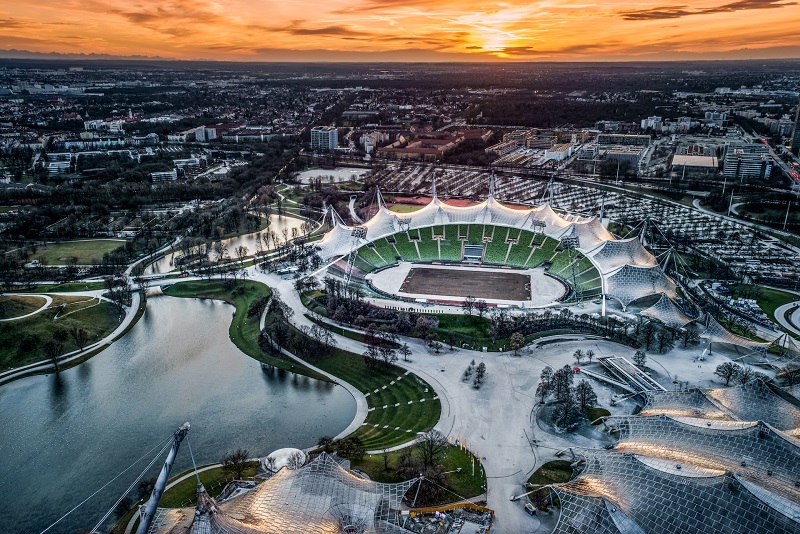 Top Attractions in Munich
Frauenkirche – Most Beautiful Places In Germany
The Frauenkirche, or Church of Our Lady, in Munich is one of the city's most recognizable landmarks. Located in the city center, it was built in the early 15th century and stands as a testament to the city's long history and unique culture. With its distinctive onion-shaped domes, it is an iconic symbol of Munich and Bavaria. Inside, visitors can admire the impressive interior design, which includes marble columns, intricate frescoes, and stained glass windows. The Frauenkirche also has many stories to tell; for example, it was used by the Nazis to celebrate their victories during World War II. Today, the church remains a popular tourist destination, attracting visitors from all over the world.
Englischer Garten
The Englischer Garten in Munich is one of the city's most beloved attractions. Located in the heart of the city, the park has something to offer everyone – from romantic strolls along its winding paths to exciting activities like surfing on its man-made waves. With lush green spaces, tranquil ponds, and beautiful flower beds, it's a great place to relax and take in the beauty of nature. Whether you're looking for a quiet spot to read a book or an adrenaline-filled adventure, the Englischer Garten is sure to please.
Hofbräuhaus beer hall
The Hofbräuhaus beer hall in Munich is one of the most famous and historic drinking establishments in the world. Located in the heart of Bavaria, this traditional beer hall has been serving up delicious beers and hearty German food since 1589. The ornate interior features a large central room filled with long wooden tables and benches, where visitors from all over the world can enjoy a stein of Hofbräu Lager or Hefe Weizen and a plate of sausages with sauerkraut. There's also a lively biergarten outside, which is the perfect spot for an afternoon beer under the shade of chestnut trees. It's no wonder why the Hofbräuhaus beer hall has become an international icon of Bavarian culture.
Nymphenburg Palace
Nymphenburg Palace, located in Munich, Germany, is a majestic Baroque-style palace and the former summer residence of the rulers of Bavaria. With its grand facade and ornate gardens, Nymphenburg Palace offers visitors an unforgettable experience as they explore the many rooms and galleries which house a variety of artworks and artifacts from the Bavarian Royal Family. The main palace also features a number of statues and fountains throughout the grounds, providing visitors with an even more spectacular view.
Oktoberfest
Oktoberfest in Munich is an annual celebration held every autumn since 1810. It is the world's largest fair and attracts millions of visitors each year. The festivities include beer tents, amusement rides, traditional Bavarian food, parades, and live music. Visitors come from all over the world to experience the unique atmosphere and sample the famous German beer and other regional delicacies. Oktoberfest is an unforgettable experience that captures the spirit of Bavaria and offers a fun-filled week of exploration and merriment.
Day Tours and Activities in Munich
Third Reich & WWII Tour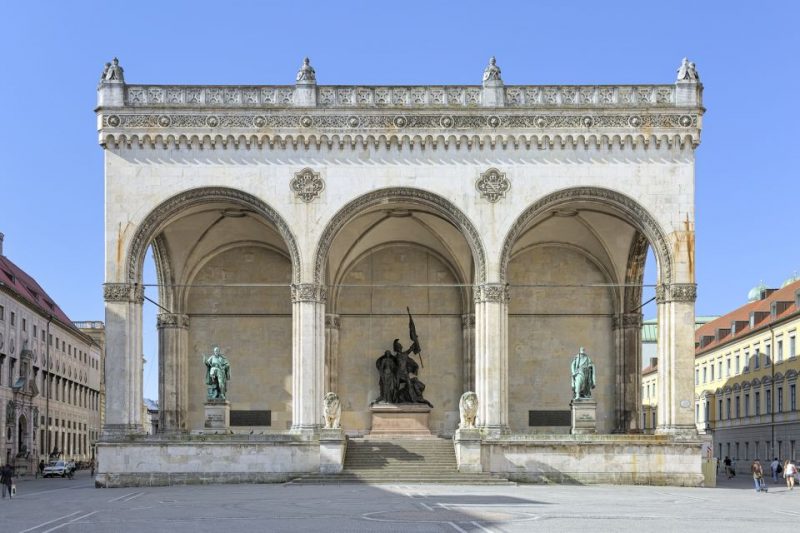 Take a journey back in time and learn about the history of the Third Reich and World War II on a guided walking tour through Munich. Visit sites associated with Adolf Hitler, including his former residence and the Feldherrnhalle memorial. Explore remnants from the city's Nazi past, such as the infamous Beer Hall Putsch site, and gain insight into how Germany was affected by the war. Hear stories from local guides and understand the legacy of the Third Reich and WWII in this vibrant modern city.
Linderhof Castle & Neuschwanstein Day Trip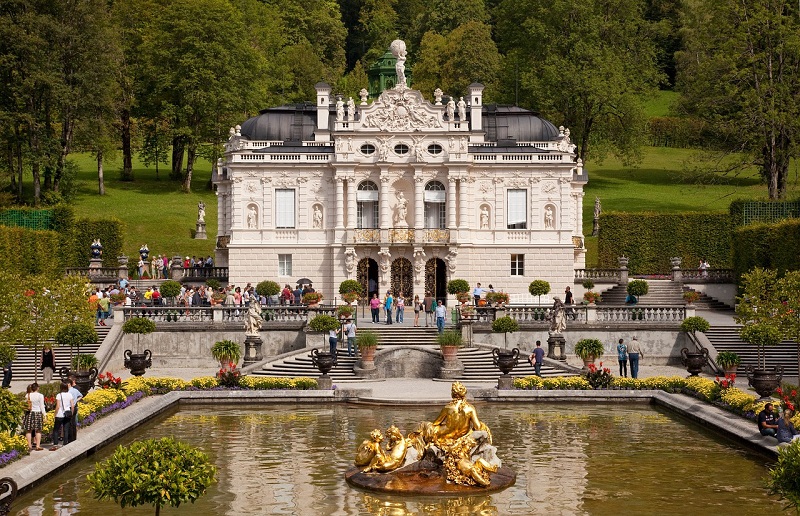 Munich is the perfect place to explore two of Germany's most beautiful castles: Neuschwanstein and Linderhof. A full-day trip from Munich will take you on a journey through Bavaria's breathtaking landscape, where you will have the opportunity to explore both castles in detail. The tour begins with a visit to Neuschwanstein Castle, the 19th-century Romanesque Revival palace built by King Ludwig II of Bavaria. From there, you will continue to Linderhof Palace, an 18th-century Baroque-style palace decorated with luxurious furnishings. As you explore these two magnificent castles, you'll be able to appreciate their unique architecture, learn about their fascinating history, and soak up the stunning views of the Bavarian Alps. Don't miss out on this once-in-a-lifetime experience!
Self-Guided City-Center Tour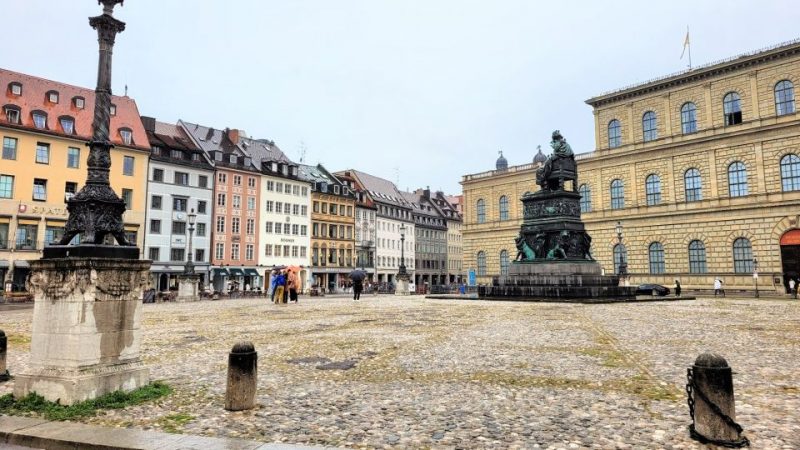 Munich is an ideal destination for travelers looking to explore a new city without the need of a guide. With its beautiful architecture, rich history, and vibrant culture, visitors are sure to enjoy a self-guided city-center tour. Starting at Marienplatz, the central square of Munich, visitors can admire the stunning neo-gothic town hall and the impressive Glockenspiel. From there, it's only a short walk to the Hofbräuhaus, the world-famous beer hall, and then on to Odeonsplatz, where one can find the Feldherrnhalle monument as well as several other historic monuments. Finally, travelers can finish their tour with a stroll along the banks of the Isar River and take in some of the incredible views of the city. A self-guided city-center tour of Munich is an unforgettable experience that any traveler will remember for years to come.
Herrenchiemsee Palace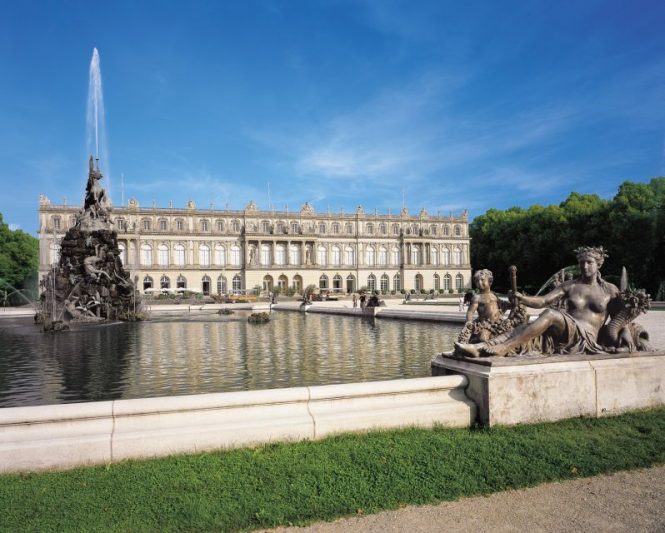 Experience the beauty of Bavaria on a day trip from Munich to Herrenchiemsee Palace. Herrenchiemsee Palace is a beautiful Baroque palace located on Herreninsel Island in Lake Chiemsee. This stunning palace, built by King Ludwig II of Bavaria, is considered one of the most important monuments of his reign. On this tour, you will explore the grandeur of the palace's architecture and magnificent gardens as well as learn about its fascinating history. Afterward, take a boat trip across the lake and admire its picturesque scenery. Your tour guide will be there to provide interesting insights and anecdotes along the way. Don't miss out on this amazing opportunity to discover a unique corner of Bavaria on a day trip from Munich to Herrenchiemsee Palace and a Boat Trip!
Planning the Perfect Germany Trip
Choosing the Best Accommodations
Germany offers a wide range of accommodation options to suit every traveler's needs and budget. From luxury hotels and boutique guesthouses to budget-friendly hostels and vacation rentals, you're sure to find the perfect place to rest your head after a day of exploring. When selecting accommodations, consider factors such as location, price, and amenities to ensure that your stay is comfortable and convenient.
Transportation Options
Germany boasts an excellent public transportation system, making it easy to get around both within cities and between destinations. Trains, buses, and trams are all reliable and affordable options for getting from point A to point B. For those who prefer more flexibility, renting a car is also a possibility, though be prepared to navigate busy city streets and sometimes complex parking situations.
Budgeting for Your Trip
As with any travel destination, it's important to create a budget for your trip to Germany. Consider factors such as accommodations, transportation, food, and activities when determining how much money you'll need. Keep in mind that prices can vary significantly between cities and regions, so be sure to do some research ahead of time to get a sense of what to expect.
Cultural Etiquette and Customs
When visiting Germany, it's essential to familiarize yourself with local customs and etiquette to ensure a respectful and enjoyable experience. Some key points to remember include punctuality (Germans are known for their timeliness), greeting others with a polite "Guten Tag" (good day) or "Hallo" (hello), and being mindful of noise levels, particularly in public spaces and accommodations. Additionally, tipping is customary in Germany, with a 5-10% tip generally considered appropriate for restaurant and taxi services.
Scenic Nature Walks
Germany's landscapes are incredibly varied, making it an excellent destination for scenic nature walks. Wander through the dense forests of the Black Forest region, take in the breathtaking views from the cliffs of Saxon Switzerland National Park, or explore the beautiful vineyards along the Moselle River valley. With countless trails and routes to choose from, you're sure to find the perfect nature walk for your skill level and interests.
Charming Small Towns
In addition to its bustling cities, Germany is home to many charming small towns that are well worth a visit. Some examples include the picturesque half-timbered houses of Rothenburg ob der Tauber, the romantic castle town of Heidelberg, and the elegant Art Nouveau.
In conclusion, Germany is not only one of the world's richest countries, it's also a very beautiful country. It's not a surprise to know that there are many beautiful places to visit in Germany. Even though this country is very big and has so many beautiful places to see, not all of them can be included in this list. But I tried to include all of the best places to visit in Germany. So, check them out and enjoy visiting them.