By Costa Rica Escapes
The Costa Rica honeymoon is all about enjoying the natural beauty of this tropical oasis, and a good itinerary will make that possible. Here's a day-by-day Costa Rica honeymoon itinerary any newly married couple can follow.
In order to plan your Costa Rica honeymoon itinerary, it is important to know the best time of year to go, how much you can spend on your trip, what you want to see, and what accommodations are available.
This honeymoon destination has so much to offer! It's the perfect place to take the plunge and live life to the fullest.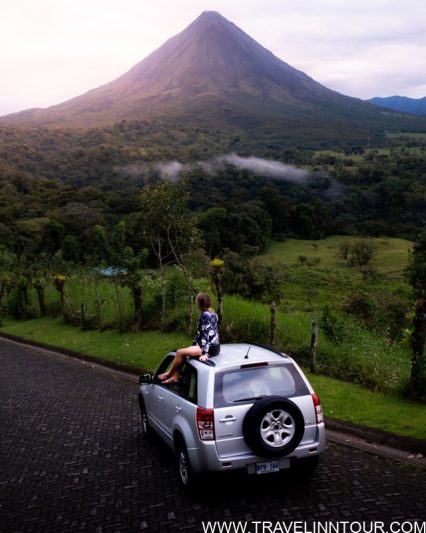 Best Time To Visit
The best time to visit Costa Rica is from December to April, as this is when the country experiences the least amount of rain. The climate is relatively stable during this period too, so you won't face any extreme weather conditions.
In September and October, (The rainiest months) the weather is unpredictable, so we recommend planning outdoor adventures with a backup plan in case it rains. You could have several days in a row with long periods of rain and it can be difficult to get out and explore during this time.
Cheap Flights to San Jose, Costa Rica
| Origin | Departure at | Find tickets |
| --- | --- | --- |
| Bogota | 6 October 2022 | |
| Fort Lauderdale | 12 October 2022 | |
| Cancun | 26 October 2022 | |
| Panama City | 9 November 2022 | |
| Miami | 12 October 2022 | |
| Golfito | 19 August 2022 | |
| Mexico City | 6 September 2022 | |
| Los Angeles | 3 September 2022 | |
| Medellin | 30 November 2022 | |
| Cartagena | 23 September 2022 | |
Costa Rica Honeymoon Itinerary: Top Attractions That Are Worth Visiting.
Day 1 – Arenal Volcano
You'll fly to the San Jose airport and pick up your rental car to travel to Arenal. It is a two-hour drive, and it is very scenic!
The Volcano Arenal is a natural wonder. A volcano tour is a perfect way to kick off your Costa Rica honeymoon! The Arenal volcano itself is nothing short of spectacular, but you can also enjoy several activities in the area. Arenal is surrounded by a national park filled with wildlife and plants.
Day 2 – Hot Springs
After a good night's sleep, you'll have plenty of time to explore the area. Enjoy the small town of La Fortuna. After you arrive in town, you can soak in the Hot Springs located in the rainforest of La Fortuna, which is at the base of the Arenal Volcano.
The natural springs are famous for their therapeutic properties and are considered a great place to relax after a day of adventure. It is the perfect place to relax and unwind. These are the different types of hot springs available: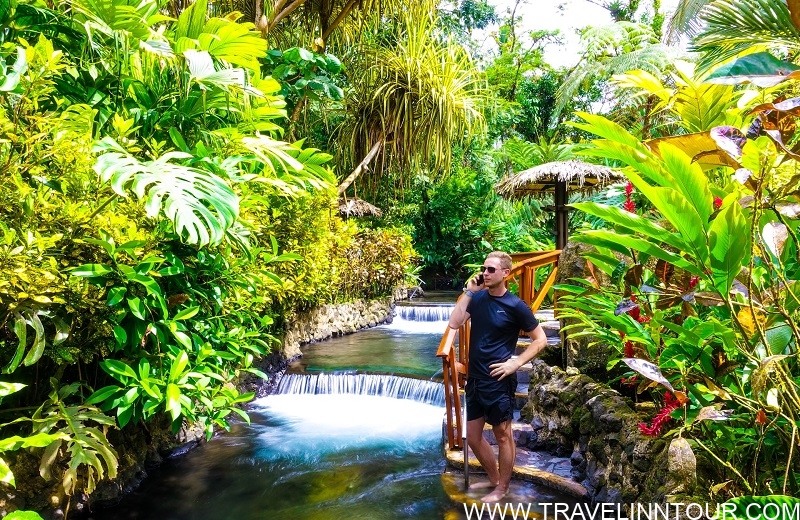 Main Pool: The main pool is surrounded by lush tropical plants and has a swim-up bar.
Private Pools: There are three private pools located near each other so that you can float from one to another.
River Pool: The river pool is a man-made river that runs through the rainforest for about one-fourth of a mile, which takes about 15 minutes. As you walk along, you can stop by various mini pools – some with waterfalls! – set along the river's edge.
Day 3 – Canopy Tour or Zip-Lining
If you are an adventurous couple, explore the canopy tour and ziplining excursion over Manuel Antonio National Park. You will get to spend most of the day in the rainforest and end with a trip to one of the most beautiful beaches in Costa Rica.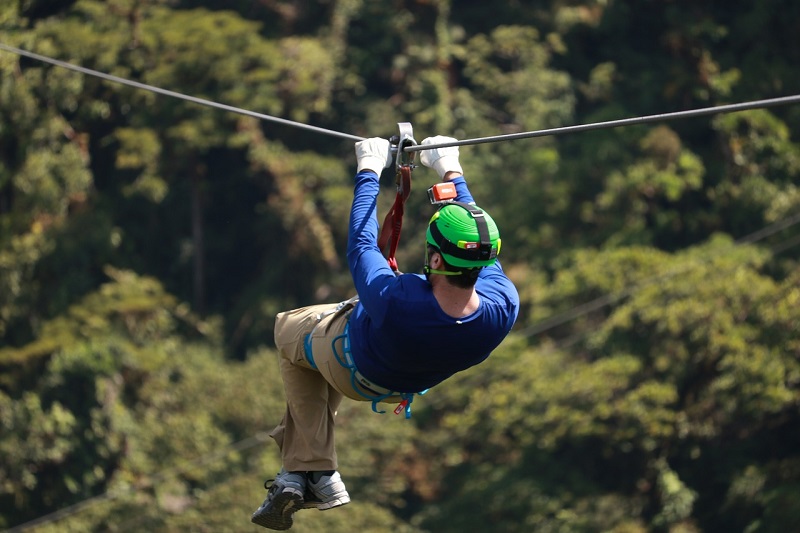 This is a fun and exciting way to see parts of the rainforest from all around. The guides are very knowledgeable and teach you about the animals and plants in this excellent jungle environment.
You will also learn how to use the zipline equipment and maneuver around obstacles. The tour usually takes about two hours, and then you can make your way down to Manuel Antonio National Park for some relaxation on a white-sanded beach.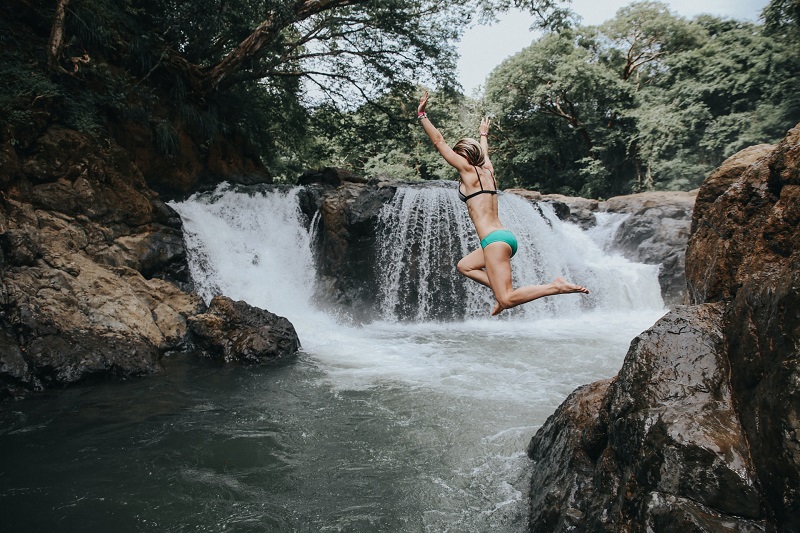 Day 4 – El Tucan
El Tucan is one of the most popular restaurants in the Monteverde area; reservations are a must at most top restaurants in Costa Rica. You can be seated at a table with a view of the ocean.
The restaurant has a warm, romantic ambiance and friendly service. It's known for its fresh seafood, including some fantastic cocktails! The setting is beautiful; you can sit indoors or outdoors near an infinity pool overlooking the rainforest and ocean. After days of adventures outlined in this Costa Rica honeymoon itinerary, a trip to this amazing restaurant is well-deserved.
Day 5 – Salsa Dancing With Local Instructors
Salsa is the dance of love, and your honeymoon is the perfect time to learn! In Costa Rica, salsa dancing is big. Virtually every nightclub will play some salsa music, and in the morning, you'll see people lined up in the streets waiting to take salsa lessons.
You and your loved one will get to take private salsa lessons with local instructors. They'll teach you how to feel the music, move your hips, and lock eyes with each other through the dance. For a great outdoor dance experience, Flamingo Beach offers a dance experience with exquisite scenery.
Day 6 – Coffee Tour
A Costa Rica honeymoon itinerary isn't complete without sampling the signature local coffee. The region is known for its high-quality beans, and you can tour a coffee plantation to learn more about growing, roasting, and brewing. A coffee tour at Don Juan Coffee Farm is a fun activity for coffee enthusiasts. It's about a 10-minute drive from La Fortuna, and there's free parking on site. The tour lasts two hours.
You get to see how coffee is grown and processed, pick fresh coffee beans from the tree, and sample freshly roasted coffee. You learn about how to roast your coffee at home and receive a complimentary bag of coffee as a gift.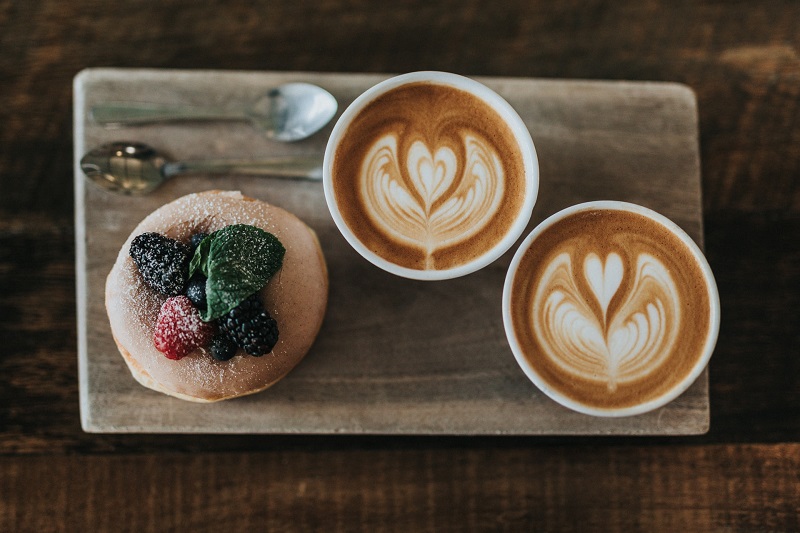 What kind of budget do you need for an unforgettable honeymoon in Costa Rica?
You will need to carefully consider your budget for a honeymoon in Costa Rica. There are many wonderful honeymoon hotels and all-inclusive resorts in Costa Rica, but they can be more expensive than you might think.
It really depends on what you want to get out of your Costa Rica honeymoon. Do you want to stay in a luxurious villa by the beach, or explore the rainforest? Maybe you're looking for some adventure activities, or want to go during a specific time of year?
Best Hotels To Stay
Hotels Costa Rica: romantic
Hotel
Stars
Discount
Price before and discount
Select dates

Oxygen Jungle Villas & Spa

★★★★★

-30%

762

534

Hotel Boutique La Casa de las Flores

★★★

-41%

306

180

Hotel Belvedere Playa Samara Costa Rica

★★★

-32%

165

113

Jardin del Eden Boutique Hotel

★★★★

-21%

648

513

Encantada Ocean Cottages

★★★

-26%

418

310

Villa Creole

★★★

-26%

252

188

Hotel Lomas del Volcan

★★★

-23%

484

374

Grano de Oro Hotel

★★★★

-14%

428

370

Beso del Viento (Adults Only)

★★★

-23%

267

207

JW Marriott Guanacaste Resort & Spa

★★★★★

-38%

744

464

Hotel Arco Iris

★★★★

-12%

280

248

Pumilio Mountain & Ocean Hotel

★★★★

-8%

359

329

Tango Mar Beachfront Boutique Hotel & Villas

★★★★

-22%

579

453

Lost Iguana Resort and Spa

★★★★

-16%

594

502

Costa Rica Marriott Hotel Hacienda Belen

★★★★★

-8%

403

372
How do you want to spend your honeymoon? Do you want to focus on luxurious accommodations and save on fun activities, or explore as much of your destination as possible while sticking to a budget-friendly hotel? Planning and budgeting for a honeymoon can be a lot like planning and budgeting for your wedding.
Costa Rica is a great place for eco-friendly accommodation, with a variety of options to fit any budget. You can find beautiful Costa Rica honeymoon resorts that are affordable, too.
Book Your Costa Rica Honeymoon Today
There you have it! This Costa Rica honeymoon itinerary is chockful of six days worth of fantastic opportunities to see the tropical country and enjoy the activities it has to offer. Book your Costa Rica honeymoon with the help of a travel agency to ensure that your honeymoon experience is focused on the two of you, instead of unexpected travel difficulties.
Conclusion
If you're looking for a luxurious and romantic honeymoon destination, look no further than Costa Rica! This Central American country is home to lush rainforests, beautiful beaches, and exotic wildlife. A typical Costa Rica honeymoon itinerary might include a few days in the capital city of San Jose, a visit to the Arenal Volcano, and time relaxing on the beaches of Manuel Antonio National Park. With so much to see and do, Costa Rica is the perfect place for a romantic getaway.
Save It On Pinterest