Exploring Fiji aboard a cruise ship offers an extraordinary journey into the heart of its rich culture. Cruise companies present enticing 12-day voyages that take you through the enchanting destinations of Fiji, New Caledonia, and Vanuatu. These cruises allow you to visit the exquisite Dravuni Island in the Yasawa Islands, famously known as the filming location for "Cast Away," and the pristine beaches that graced the silver screen in "Blue Lagoon."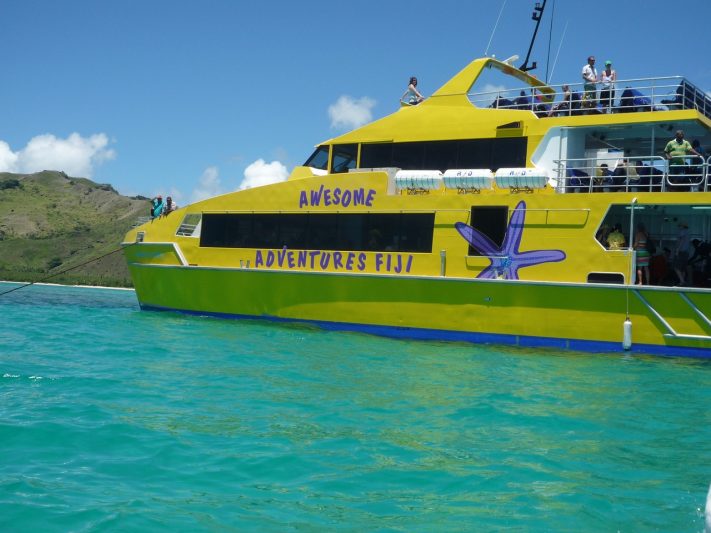 As you relax on board, you'll be treated to impeccable service while you glide through the crystal-clear waters, passing by lush tropical islands. Beyond the serene ambiance of the cruise ship, these voyages frequently include enticing island excursions. Moreover, they offer opportunities to partake in local kava ceremonies, allowing you to immerse yourself in the authentic traditions of the region.
Embark on a cruise through this tropical paradise, and you'll find yourself transported to a world of stunning landscapes and cultural wonders, all while basking in the lap of luxury.
A Comprehensive Guide to Cruising Fiji
Exploring the Fijian Archipelago
Fiji comprises over 300 islands, each with its own distinct charm. When cruising Fiji, you'll have the chance to explore three of the most famous island groups:
The Mamanuca Islands
The Mamanuca Islands are known for their breathtaking beauty. From coral reefs teeming with marine life to luxurious resorts, these islands offer the perfect blend of adventure and relaxation.
The Yasawa Islands
Less developed and more pristine, the Yasawa Islands offer a tranquil escape from the hustle and bustle of everyday life. Picture white sandy beaches and turquoise lagoons.
The Lau Islands
For those seeking unspoiled and untouched beauty, the Lau Islands are a must-visit. This remote paradise is known for its seclusion and natural wonders.
Cruising in Fiji Paradise: Why Choose Fiji for Cruising?
Pristine Beaches and Crystal Clear Waters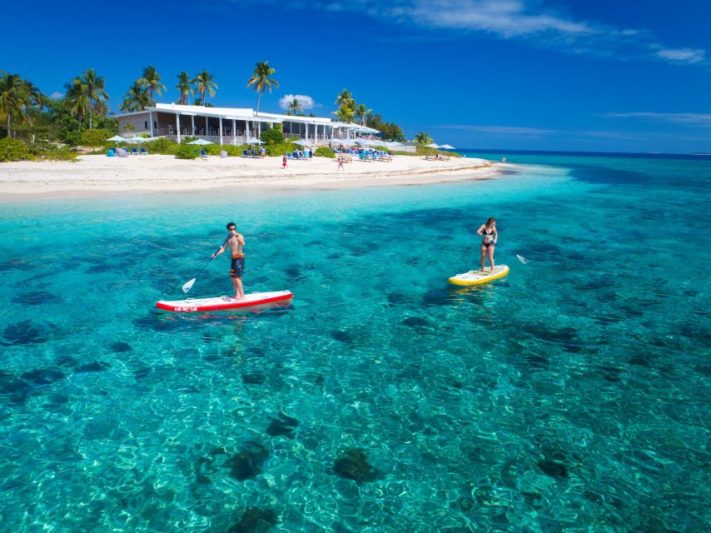 Fiji boasts some of the world's most beautiful beaches. The sand is powdery soft, and the waters are incredibly clear. You'll feel like you're swimming in a postcard.
Rich Cultural Experience
While cruising Fiji, you can immerse yourself in the local culture by visiting Fijian villages and partaking in traditional ceremonies. It's a chance to connect with the heart and soul of Fiji.
Marine Life and Coral Reefs
Fiji is a diver's dream. The underwater world is teeming with colorful coral reefs and a vast array of marine life. Snorkeling and diving are activities not to be missed.
Preparing for Your Fiji Cruise:
Choosing the Right Cruise
When planning your Fiji cruise, consider factors such as the duration and itinerary, as well as the accommodations and amenities provided by the cruise company. Each option offers a unique experience, so choose the one that best suits your preferences.
Cruising in Fiji Paradise
Cruising Fiji's idyllic islands is the easiest and most enjoyable way to make lasting memories. A variety of cruise options allow visitors to experience all that the paradise has to offer: relaxation, adventure and cultural enrichment. You can visit this site to learn more.
Fiji's turquoise lagoons, idyllic beaches and colourful coral reefs are the stuff of dreams. Navigating through these islands' turquoise seas reveals tropical wonders such as white-sand beaches with dreamy white sand dunes; cascading waterfalls; dramatic volcanic island craters; limestone caves; and calm lagoons with rolling surf.
With a small ship, you can escape the crowds and experience the stunning beaches of Yasawas without crowds or noise. This is one of the many benefits of cruising Fiji for your vacation. You can discover secluded coves, stroll along white-sand beaches and snorkel in crystal-clear waters.
Plus you can spend time among friendly villagers from Modriki and Naviti Islands who share stories from elders as you learn basket weaving or simply relax under palm trees!
Go further off the beaten track and explore Dravuni Island in the remote Kadavu group for an idyllic island experience, without vehicles, shops or more than 200 inhabitants – it offers complete peace and serenity. Visit secluded beach stretches or hike up its peak for stunning panoramic views await here.
What to Pack
Packing for your Fiji cruise can be daunting, but with some basic tips you can plan with confidence.
When visiting traditional villages, be prepared for a sevusevu (gift-giving ceremony). Fijian custom dictates giving a token gift as part of this ceremony – bring one along! In addition, bring along sun protection as the South Pacific sun can be harsh.
As with any cruise, Fiji offers many incredible sights for tourists to witness; lush green forests give way to crystal clear waters and white-sand beaches that require documenting with photos or video footage. A digital camera equipped with a zoom lens is an ideal way of doing just this.
Remember to also pack an extra battery or memory card; otherwise you risk missing out on capturing beautiful sunset scenes or snorkeling sessions due to battery or memory card issues.
Bathing suits and cover-ups like sarongs or sulus are essential when visiting Fijian villages, as the culture requires knees and shoulders to be covered.
If you plan on participating in any activities onboard your cruise, be sure to pack workout clothes and comfortable sneakers. Many cruise lines provide exciting excursions, from hiking and rafting to zip lining and rainforest trekking – make sure you consult the daily schedule so you can prepare appropriately.
Fly-cruises offer an immersive and authentic cruising experience. By skipping sea days and spending more time exploring Fiji on land, these cruises provide more personal interaction between you and the local guides who can make sure that your time in Fiji is maximized.
When to Visit: Cruising Fiji Islands
If you want to beat the crowds, the ideal time for travel to Fiji would be during their off peak season between November and April. These months remain warm and sunny while being less congested than summer high season visits.
These months provide ideal weather conditions for swimming, snorkeling and basking in the sunshine. Furthermore, visibility underwater increases as summer progresses.
July is an increasingly popular month among families, so resorts tend to fill up and prices increase quickly – so be sure to book early and be ready for the resulting rush!
Fiji experiences its wet season between October and December, when rainfall levels peak. Even if rain doesn't occur daily, be prepared with waterproof clothing and an umbrella in case it comes pouring down! Additionally, this is also known as Cyclone Season so be aware of weather updates and news to prevent disaster.
Onboard Activities and Excursions: Cruising Fiji Islands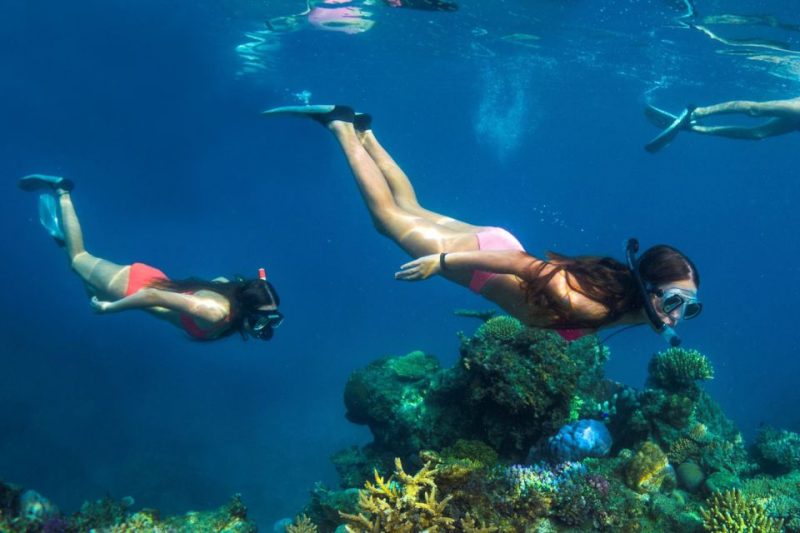 Snorkeling and Diving
Exploring the underwater world is a highlight of any Fiji cruise. Snorkeling and diving adventures will introduce you to vibrant coral gardens and a diverse marine ecosystem.
Visiting Fijian Villages
Get to know the local culture by visiting Fijian villages. Engage with the warm and welcoming Fijian people and learn about their traditions.
Water Sports
Fiji offers various water sports, from kayaking to paddleboarding. These activities let you make the most of the pristine waters.
Cuisine and Dining: Cruising Fiji Islands
Fijian Cuisine
Savor Fijian cuisine, a delightful mix of flavors and influences. Fresh seafood, tropical fruits, and unique spices are staples.
Dining on the Cruise
Enjoy delicious onboard dining options, with a mix of international and Fijian dishes.
Safety and Health Tips: Cruising Fiji Islands
Staying Safe on the Water
Safety should be a priority when cruising. Be mindful of water conditions and heed the guidance of the crew.
Health Precautions
Take necessary health precautions, such as vaccinations and medications, to ensure a safe and enjoyable trip.
Capturing the Memories
Photography Tips
Capture the essence of Fiji with your camera. Don't miss those sunset shots over the ocean.
Journaling Your Experience
Keep a travel journal to document your adventures, from exploring remote islands to connecting with the locals.
Conclusion: Cruising Fiji Islands
Cruising Fiji offers a unique adventure that combines natural beauty, cultural immersion, and exhilarating activities. Whether you seek relaxation on pristine beaches or underwater exploration, Fiji has it all. A Fiji cruise promises an unforgettable experience that will linger in your memory for years to come.
FAQs
How long should I plan for a Fiji cruise?
Fiji cruises vary in duration, but a week-long cruise is a popular choice.
Is Fiji a safe destination for tourists?
Yes, Fiji is known for its friendly and welcoming locals, making it a safe and inviting destination.
What is the best time to cruise Fiji for great weather?
The dry season from May to October offers the best weather conditions.
Can I go diving even if I'm not an experienced diver?
Yes, many dive sites cater to both beginners and experienced divers, with expert instructors available.
Are there vegetarian or vegan dining options on Fiji cruises?
Yes, cruise companies typically offer a range of dietary options to cater to various preferences, including vegetarian and vegan choices.