Sharjah city, often referred to as the "Cultural Capital of the UAE," is a hidden gem in the Middle East. Nestled between the bustling metropolises of Dubai and Ajman, Sharjah boasts a rich cultural heritage, stunning landscapes, and a plethora of attractions waiting to be explored. In this comprehensive guide, we will take you on a journey through the diverse and captivating Sharjah places to visit.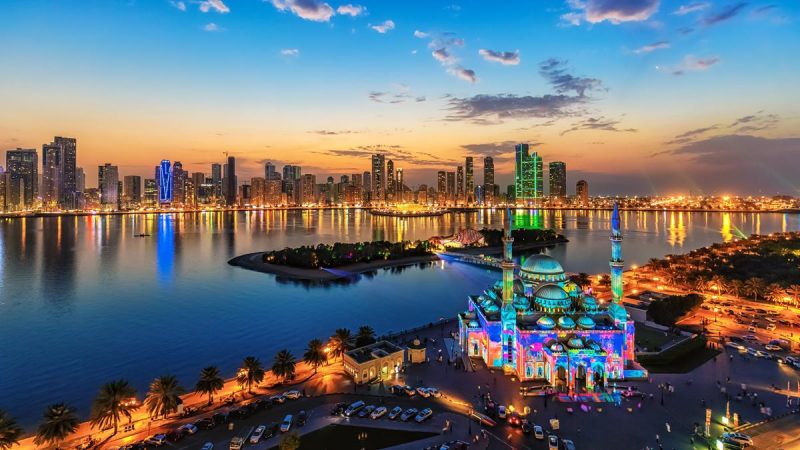 Overview of Sharjah
Discover the rich culture, historical significance and breathtaking landscapes of Sharjah – the third largest city in the United Arab Emirates. An impressive array of museums, art galleries, shopping centers, and outdoor activities make this destination a must-visit for travelers of all kinds.
Why Visit Sharjah?
Sharjah is not just a city, it's a unique experience. Its diverse range of attractions caters to every traveler's taste. Whether you're a history enthusiast, a nature lover, or a foodie, Sharjah has something for you. It's a city where modern life meets tradition, offering a refreshing perspective of the UAE beyond the glitz and glamour of Dubai.
Historical Landmarks: Sharjah Places to Visit
Al Hisn Fortress Sharjah – The Heart of Sharjah's History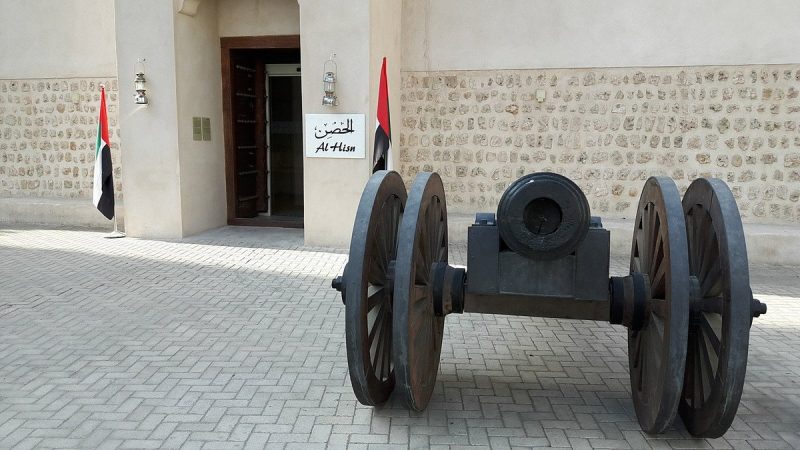 Sharjah's rich history is best experienced at Al Hisn Sharjah, a well-preserved fortress that stands as a testament to the emirate's enduring heritage. Here, visitors can immerse themselves in the past while marveling at the architecture and artifacts that tell the story of Sharjah's evolution.
Exploring the Al Hisn Sharjah Fortress: Best Places to Visit in sharjah With Friends
The Al Hisn Sharjah fortress, built in 1820, served as the residence of the ruling Al Qasimi family. Its strategic location allowed it to control trade routes and protect the emirate from external threats. Today, this historic site offers a glimpse into Sharjah's past, with its intricately designed watchtowers and defensive walls.
The Significance of Al Hisn Sharjah in Emirati History
Al Hisn Sharjah played a pivotal role in shaping the emirate's history. It served as the seat of government, where crucial decisions were made by the ruling family. Its enduring legacy is a symbol of Sharjah's commitment to preserving its heritage and ensuring that future generations understand their roots.
Sharjah Museum of Islamic Civilization: Best Places to Visit in Sharjah With Family
A visit to the Sharjah Museum of Islamic Civilization is an absolute must for anyone wishing to gain an enriching glimpse into Islamic art and culture! and one of the best places to visit in sharjah with friends. This museum is an awe-inspiring exhibition of artifacts that celebrates the immense influence of Islamic civilization on global society.
A Treasure Trove of Islamic Art and Heritage
The museum's extensive collection includes rare manuscripts, intricate ceramics, splendid textiles, and stunning jewelry. Visitors can marvel at the intricate calligraphy and exquisite Islamic art that adorns the exhibits. It's a journey through time and a celebration of the artistic achievements of Islamic cultures.
Must-See Exhibits at the Museum
The Quran Gallery: Explore beautifully illuminated Qurans and learn about the history of Quranic calligraphy.
Islamic Science and Technology: Discover the scientific achievements of Islamic scholars in fields such as astronomy, mathematics, and medicine.
Islamic Coins: Admire a diverse collection of Islamic coins that provide insights into the economic history of the region.
Natural Wonders
Al Majaz Waterfront – A Haven of Serenity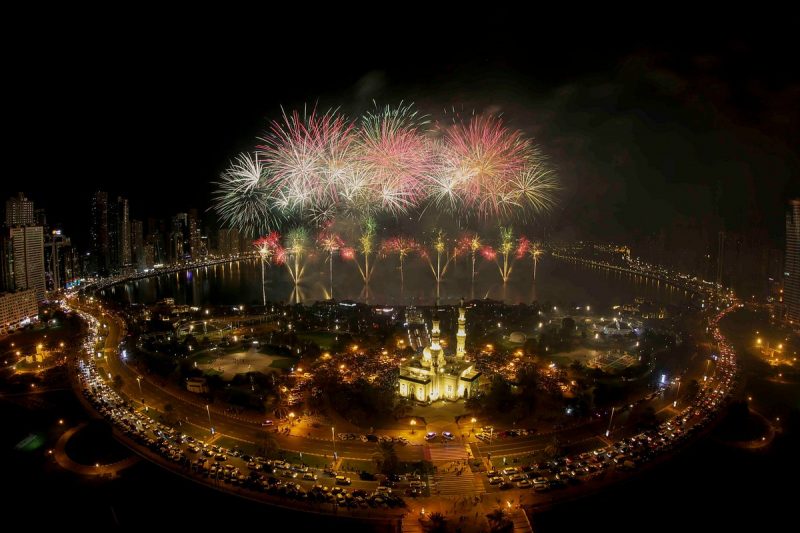 Al Majaz Waterfront, nestled along the scenic Khalid Lagoon, is a tranquil oasis in the heart of Sharjah. It's a place where you can unwind, take in stunning views, and enjoy various forms of entertainment.
The Beauty of Al Majaz Waterfront at Night
One of the most enchanting experiences at Al Majaz Waterfront is an evening stroll along the beautifully lit promenade. As the sun sets, the lagoon comes alive with shimmering lights and the gentle sound of water, creating a romantic atmosphere that's perfect for couples and families alike.
Entertainment and Dining Options by the Waterfront
Al Majaz Waterfront offers an array of entertainment options, including a children's play area, a mini-golf course, and even a musical fountain show. You can also indulge in a diverse culinary journey at the waterfront restaurants, offering everything from international cuisine to local delicacies.
Al Noor Island – A Botanical Paradise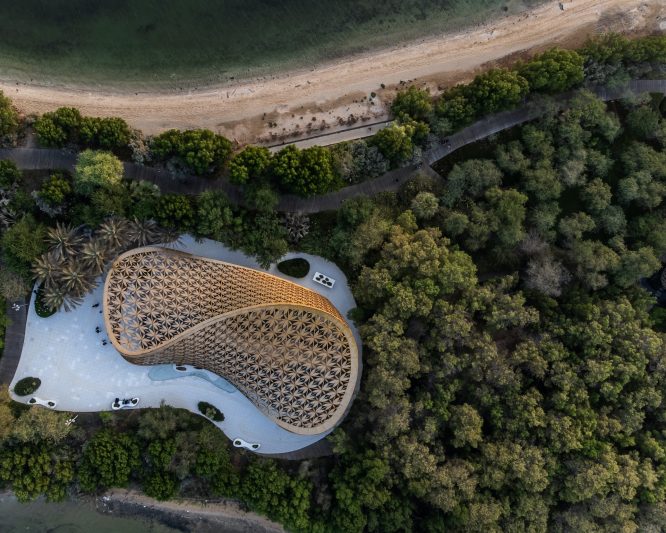 For nature enthusiasts and those seeking a peaceful retreat, Al Noor Island is a hidden gem. This lush island sanctuary offers a unique blend of art, nature, and culture.
The Butterfly House: A Mesmerizing Experience
The highlight of Al Noor Island is undoubtedly the Butterfly House, where you can walk amidst hundreds of colorful butterflies in a carefully controlled environment. It's a sensory experience like no other, and it provides a deeper understanding of these delicate creatures.
Art Installations in the Heart of Sharjah
Al Noor Island is also home to stunning art installations that harmonize with the natural surroundings. The beautifully landscaped gardens and the iconic "OVO" art sculpture offer opportunities for reflection and appreciation of art and nature's beauty.
Cultural Experiences: Sharjah Places to Visit With Friends and Family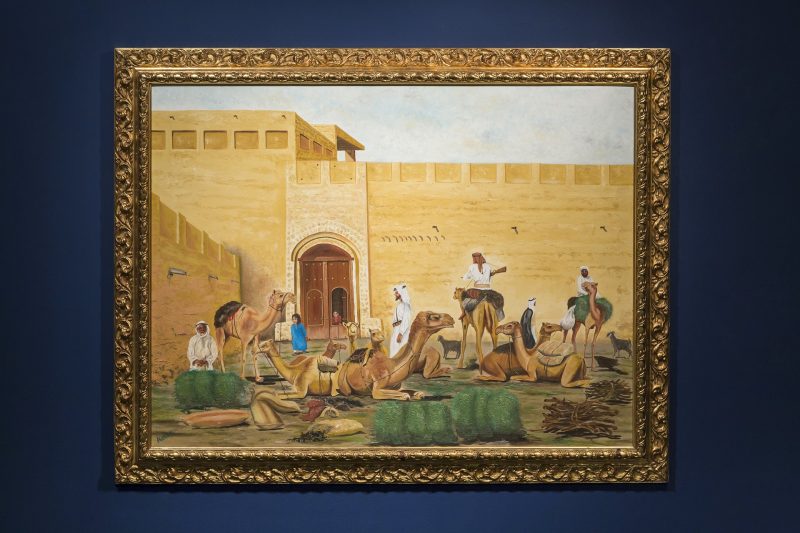 Sharjah Art Foundation
The Sharjah Art Foundation is a hub for contemporary art in the UAE, showcasing a diverse range of artistic expressions and hosting cultural events that engage both locals and visitors.
Promoting Contemporary Art in the UAE
Sharjah Art Foundation's commitment to supporting contemporary artists has made it a vital institution in the region's art scene. It offers residencies, grants, and resources to artists, fostering creativity and innovation.
Art Exhibitions and Events
Visitors can explore ever-changing art exhibitions, film screenings, and performances. The Foundation's venues, including the iconic Rain Room, provide immersive experiences that challenge perceptions and inspire creativity.
Sharjah Calligraphy Museum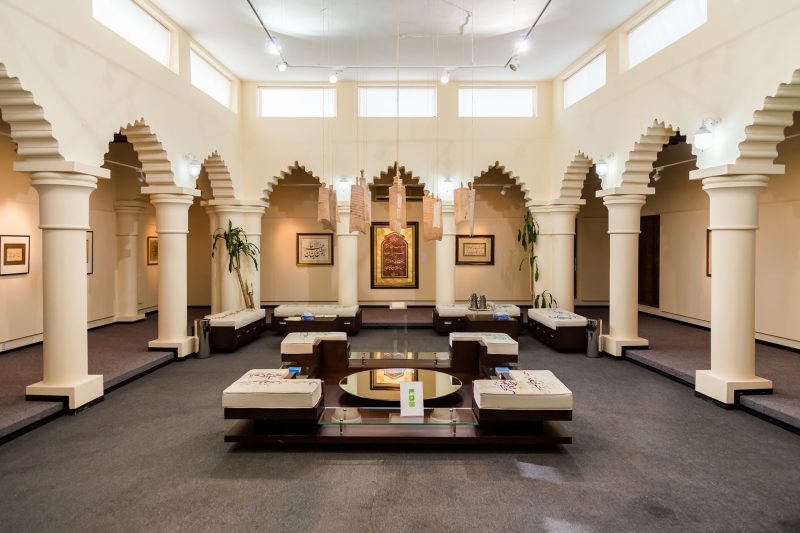 Calligraphy is a revered art form in the Islamic world, and the Sharjah Calligraphy Museum pays homage to this beautiful and intricate craft.
Celebrating the Art of Beautiful Writing
The museum's collection showcases calligraphy from various Islamic cultures and periods. Visitors can admire the precision and artistry of master calligraphers as they explore the evolution of script styles over time.
Rare Calligraphy Collections
Among the museum's treasures are rare manuscripts and Qurans adorned with exquisite calligraphy. It's an opportunity to delve into the spiritual and artistic significance of this ancient form of expression.
Sharjah Aquarium
For a journey beneath the waters of the Arabian Gulf, the Sharjah Aquarium offers an immersive experience that educates and entertains visitors of all ages.
Exploring Marine Life of the Arabian Gulf
The Sharjah Aquarium features a variety of marine species native to the Arabian Gulf. Visitors can view vibrant coral reefs, graceful stingrays, and mesmerizing seahorses, gaining insights into the rich biodiversity of the region's waters.
Educational Programs for All Ages
The aquarium offers educational programs and interactive exhibits that make learning about marine life fun. It's an ideal destination for families, school groups, and anyone with an interest in the underwater world.
Family-Friendly Attractions
Al Montazah Parks – Fun for Everyone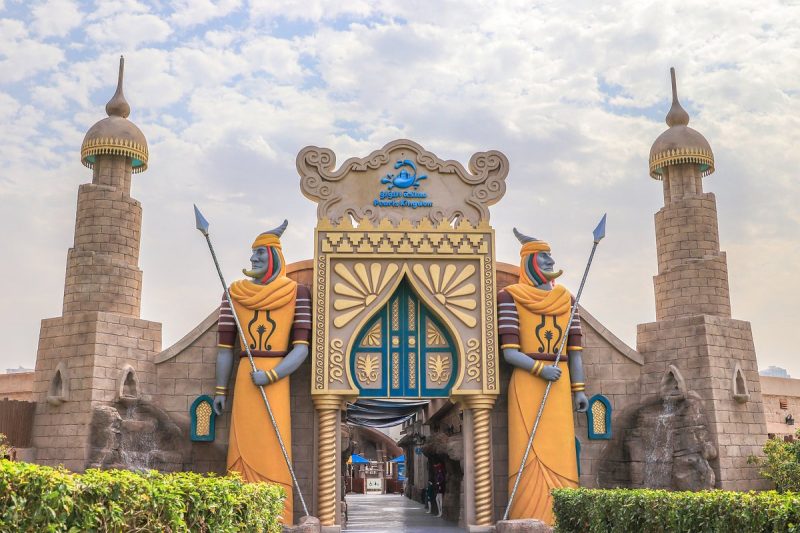 Al Montazah Parks is a sprawling entertainment complex that caters to visitors of all ages. Whether you're seeking adrenaline-pumping rides or a peaceful day in lush gardens, this destination has it all.
Thrilling Rides at Al Montazah Waterpark
The Al Montazah Waterpark is a thrill-seeker's paradise, with a wide range of water slides, wave pools, and lazy rivers. It's the perfect place to cool off and have a splashing good time with family and friends.
Relaxing Moments at Al Montazah Gardens
Adjacent to the waterpark is the serene Al Montazah Gardens, where you can unwind amidst beautifully landscaped greenery. Picnicking, leisurely walks, and tranquil moments by the lakeside are some of the pleasures you can enjoy here.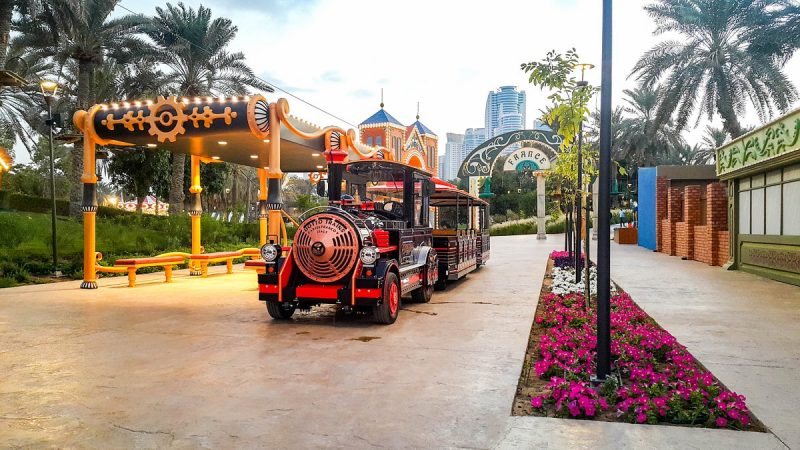 Sharjah Desert Park
The Sharjah Desert Park is a unique wildlife oasis in the heart of the desert, offering a close encounter with the natural world of Arabia.
A Wildlife Oasis in the Desert
The park is home to a variety of desert animals, including oryx, gazelles, and Arabian leopards. Visitors can observe these fascinating creatures in spacious enclosures that mimic their natural habitats.
Desert Flora and Fauna
In addition to the wildlife, the Sharjah Desert Park showcases the diverse plant life of the region. Exploring the desert gardens, you'll discover a wide array of desert flora, some of which have traditional medicinal uses.
Shopping Destinations
Sharjah Gold Souk
If you're in the mood for shopping, the Sharjah Gold Souk is a glittering paradise for jewelry enthusiasts and bargain hunters alike.
Dazzling Gold and Jewelry Shops
The Gold Souk is renowned for its exquisite gold jewelry, intricate designs, and competitive prices. Whether you're looking for traditional Emirati pieces or modern designs, you'll find a wide selection to choose from.
Tips for Shopping at the Gold Souk
Bargaining: Bargaining is common in the Gold Souk, so don't hesitate to negotiate for a better price.
Quality Assurance: Look for reputable shops with a history of providing quality products and certificates of authenticity.
Central Souq – A Shopper's Paradise
The Central Souq in Sharjah offers a vibrant and eclectic shopping experience, where you can discover everything from textiles and electronics to local crafts and souvenirs.
Traditional and Modern Shopping Experiences
The Central Souq blends traditional market vibes with modern shopping comforts. It's a place where you can haggle for treasures in the bustling lanes or explore air-conditioned shops for electronics and fashion.
Local Crafts and Souvenirs
For a taste of local culture, explore the souq's section dedicated to Emirati crafts and souvenirs. From intricately woven carpets to aromatic spices, you'll find unique mementos of your visit to Sharjah.
Culinary Delights
Al Qasba – The Foodie's Haven
Al Qasba is not only a cultural and entertainment hub but also a paradise for food enthusiasts. Here, you can savor a diverse array of cuisines while enjoying scenic views of the Al Qasba Canal.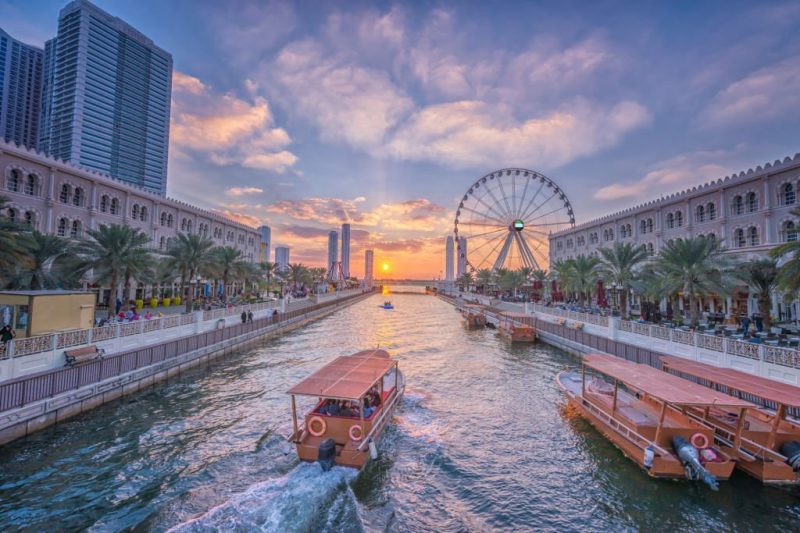 Dining with a View of the Al Qasba Canal
Many restaurants and cafes in Al Qasba offer outdoor seating along the canal, creating a picturesque dining experience. Whether you're craving international flavors or local Emirati dishes, you'll find it here.
International and Local Cuisine
Al Qasba caters to various tastes, with restaurants serving everything from Italian pasta to Middle Eastern kebabs. Don't miss the opportunity to try Emirati specialties like biryani, falafel, and shawarma.
Al Jubail Souk
For an authentic Emirati culinary adventure, Al Jubail Souk is the place to be. This bustling marketplace is a treasure trove of local flavors and fresh seafood.
Savoring Authentic Emirati Dishes
At Al Jubail Souk, you can sample traditional Emirati dishes like machboos (spiced rice with meat), harees (porridge), and luqaimat (sweet dumplings). The stalls and small eateries here serve up these delicacies with flair.
Fresh Seafood and Local Flavors
Al Jubail Souk is renowned for its seafood offerings. You can enjoy the freshest catch of the day, prepared to your liking, in a relaxed and casual atmosphere that captures the essence of Emirati dining.
Education and Science
Sharjah Science Museum
The Sharjah Science Museum is a place of wonder and exploration, where science comes to life through interactive exhibits and engaging displays.
Interactive Learning Experiences
The museum's hands-on exhibits cover various scientific disciplines, from physics and chemistry to biology and astronomy. Visitors of all ages can conduct experiments and learn through play.
Planetarium Shows and Exhibitions
One of the highlights of the Sharjah Science Museum is its planetarium, where you can embark on a journey through the cosmos. The museum also hosts temporary exhibitions that delve into cutting-edge scientific topics.
Day Trips from Sharjah
A Day in Dubai
While Sharjah offers a wealth of experiences, it's also conveniently located for day trips to its glamorous neighbor, Dubai.
Exploring Dubai's Iconic Landmarks
In just a short drive, you can explore some of Dubai's most famous attractions, such as the Burj Khalifa, the Dubai Mall, and the Palm Jumeirah. These iconic landmarks offer a different perspective on the UAE's cultural and architectural diversity.
The Convenience of Traveling from Sharjah to Dubai
Sharjah's well-connected transportation network, including road links and public buses, makes it easy to venture into Dubai for a day of sightseeing. You can enjoy the best of both emirates in a single trip.
Ajman – The Neighbor Worth Visiting
Just a stone's throw away from Sharjah is the emirate of Ajman, a charming and relaxed destination that offers its own unique attractions.
Highlights of Ajman City
Ajman's highlights include the Ajman Museum, housed in an 18th-century fortress, and the pristine Ajman Beach, perfect for a leisurely seaside stroll. The city's laid-back vibe and friendly atmosphere make it a pleasant side trip from Sharjah.
Ajman's Unique Charm
Ajman offers a glimpse into a quieter, more traditional side of the UAE. It's a place to savor fresh seafood at local restaurants, explore historic sites, and soak in the coastal beauty without the crowds.
Conclusion: Sharjah Places to Visit
Sharjah – A Tapestry of Experiences
As we conclude our exploration of Sharjah's captivating places to visit, it's clear that this emirate is a tapestry of experiences waiting to be unraveled.
Summing Up the Attractions and Experiences
From its historical landmarks and cultural treasures to its natural wonders and family-friendly attractions, Sharjah invites travelers to delve into its unique blend of history, art, and nature.
Why Sharjah Deserves a Place on Your Travel Itinerary
Sharjah's commitment to preserving its heritage while embracing modernity creates a harmonious blend that appeals to a wide range of travelers. Whether you're a history buff, an art enthusiast, or simply seeking a relaxing escape, Sharjah offers something for everyone.
Explore the past, embrace the present, and immerse yourself in the charm of Sharjah, the "Cultural Capital of the UAE."
It's time to grab your bags and go explore this awe-inspiring emirate, taking your journey of discovery to the next level! best places to visit in sharjah for free