Ice Fishing In Canada: With its long stretching and bitterly cold winters, Canada is among the best of the locations available in the world of ice fishing. Down below are some of the best locations where you would definitely want to camp and try this popular sport.
If you are an ice fishing lover check out these locations and get ready for some ice fishing.
Best Locations For Ice Fishing In Canada
Ottawa River: Ice Fishing In Ontario Canada
Located in the capital city of Ontario by the river Ottawa, this place is best for ice fishing. The fish species that are mostly available are the sturgeon, northern pike, Muskie, bluegill, perch, and crappie.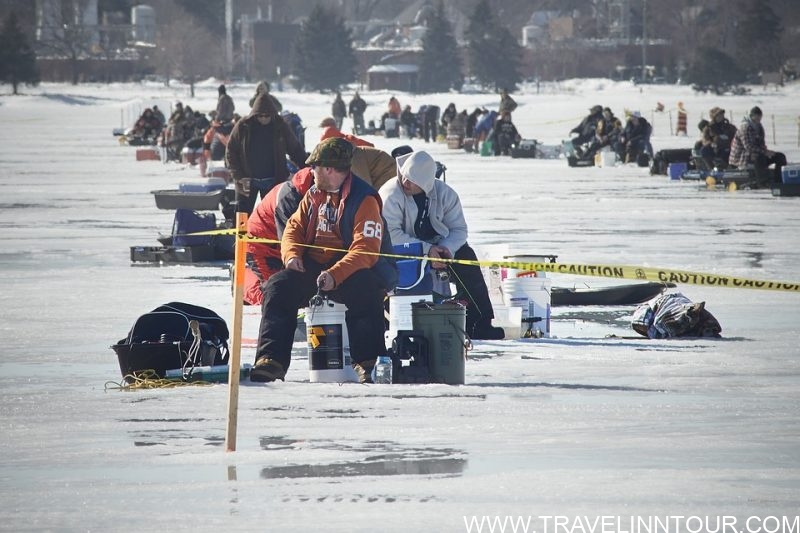 Okanagan: British Columbia
The region of British Columbia has several best locations for the popular sport of ice fishing. Okanagan, located in the western region, is known for being one of the best locations for ice fishing. The Star lake resort and other resorts including several lodges and motels are located here, to support the people coming for ice fishing. The ice fishing sport goes on like a festival around here and it makes up a wonderful sight.
Valens Reservoir: Ontario
Close to the city of Cambridge in Ontario, there is a small conservation area named Valens. Valencia is a very popular camping spot in the season of summer as well as in the winter season. People gather here in large masses even in the bitterly cold winters. The main species of fish found here in abundance are the bluegill, pike, and crappie.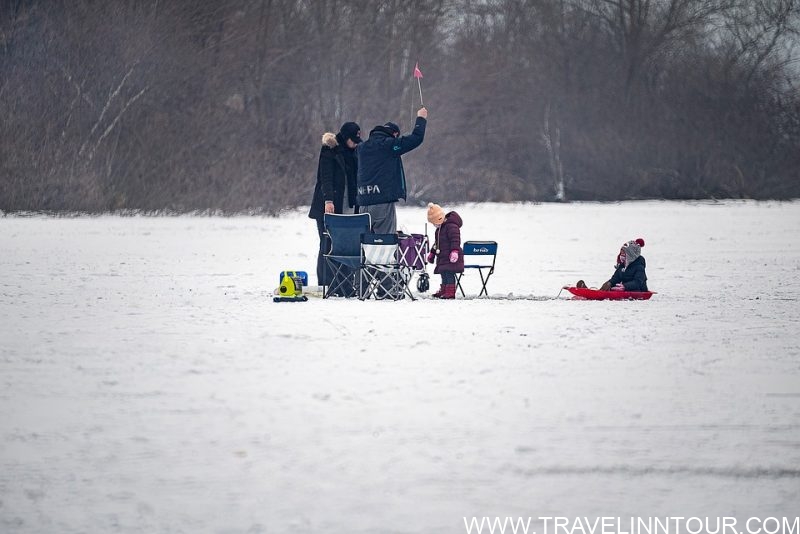 Lake Simcoe: Ontario
Another great location in the province of Ontario is the region around Lake Simcoe. It is by far the most popular ice fishing sports location that can be found in the entire clod Canadian winter regions. People gather here just to wait for the lake to get frozen and then they spread out all over in their snowmobiles, build a fishing hut and stay for the ice fishing season. Also, one can find himself a rented hut. The lake is filled with a wide range of splendid fishes such as the walleye, pike, lake trout, and whitefish.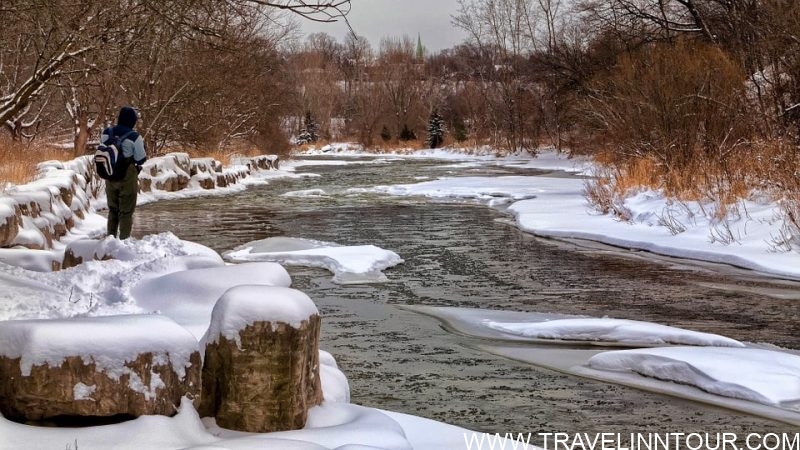 Flin Flon: Manitoba
The city of FLIN FLON located in Manitoba has some good ice fishing locales. Bakers Narrow Lodge is what they call the region, which has fifteen log cabins to support the population coming for ice fishing. The log cabins usually have two bedrooms each. The sport attracts a lot of people in this region. The species of fish that are commonly found here are the rainbow trout, northern pike, and walleye. If you are thinking of renting a cabin then you will be provided with a boat, fishing tackle, and fuel.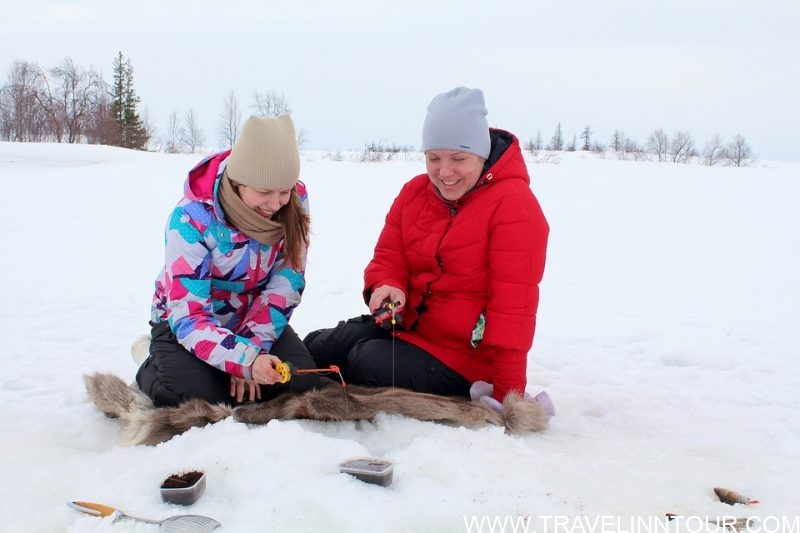 Lake Nipissing: Ontario
One more ice fishing location in the region of Ontario is Lake Nipissing. Lake Nipissing is well known as it attracts a great number of people on New Year's Day. Fisherman and many viewers come to this lake at this time of the year. The frozen lake gets all covered by fishermen, viewers, beer cans, fishing rods, sleeping bags to show the celebration of the New Year's beginning. And the fishing gets better with almost around sixteen different fish species that are found in the lake.
Suggest our readers your most favorite ice fishing location in Canada in the comment box.
Save It On Pinterest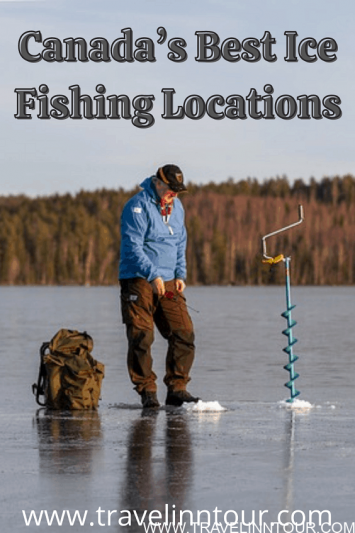 Affiliate Disclosure: This article may have affiliate links within it, which means we may receive a small commission (at no additional cost to you) if you click on one of the links and buy something, which will be used to help keep the lights on and maintain this site. Thanks for reading this far.