Bellingham, Washington is a city with plenty to offer visitors. From its scenic waterfront location to its many cultural attractions, there is something for everyone in Bellingham. Some of the best things to do in Bellingham include visiting its many parks and gardens, enjoying its lively nightlife, and taking a trip to nearby Mount Baker.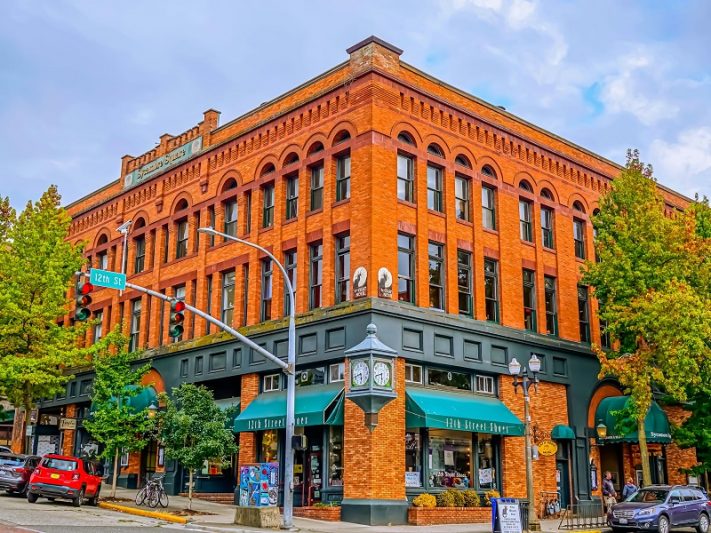 Bellingham is one of the most culturally rich, and perfect cities to explore the beautiful nature of the Northwest! The city is right next door to both the San Juan Islands and North Cascades National Park and with all the activities available nearby it is the perfect destination for the whole family.
From the mountains to the seashore, it is a great place to live and visit. Just a few minutes away from the city, you can hike or bike the paths at Whatcom Falls Park, or head out to Mt. Baker, which sits right behind the city.
Whether you're looking for a quiet hike or a challenging mountain bike ride, Bellingham has something for you!
Check out our list of the top attractions and things to do in Bellingham to discover the best places to visit.
Best Things To Do In Bellingham: A City in Great Location for Art Lovers
1: Fairhaven Historic District, Bellingham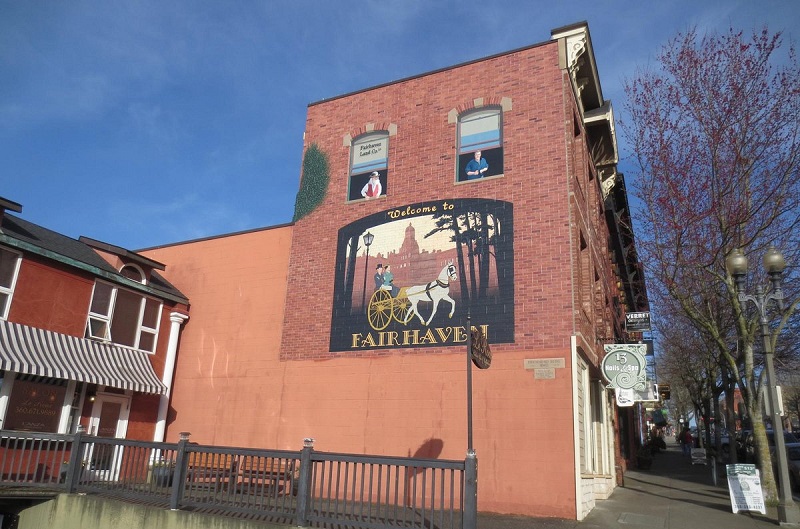 Welcome to Historic Fairhaven Village, a delightful community nestled on the southern end of Bellingham, Washington. The Fairhaven Historic District is an amazing example of what a neighborhood can be when a group of people works together to preserve and maintain their historic character.
This charming small town offers everything from great food, art galleries, hotels, shopping, and cultural experiences to scenic trails and an exciting adventure.
Fairhaven Village Green Park is not just a small patch of grass with a few trees and benches. It is a center for events and activities throughout the year. The park is the hub of village life, with weekly farmers' markets, art festivals, and the occasional community concert.
No matter if it's a quick day trip or a long, relaxing weekend, Fairhaven has something for everyone.
2: Whatcom Falls Park
Address: 1401 Electric Ave, Bellingham, WA 98229, United States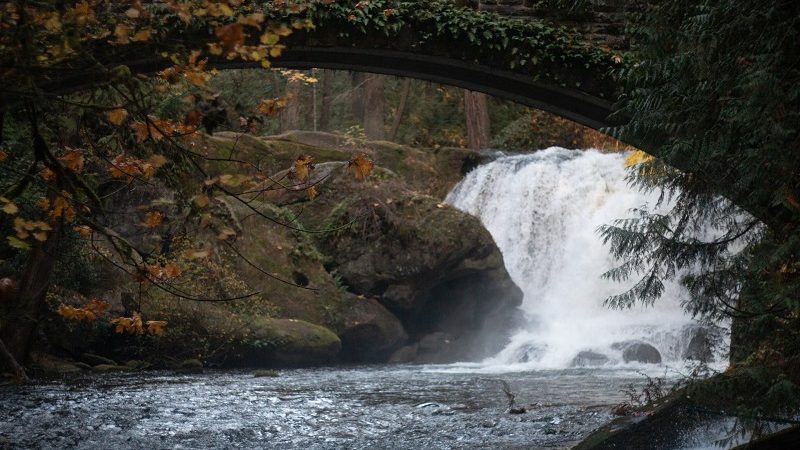 Whatcom Falls Park is a public park located in Bellingham. The park's impressive waterfall is only one of its natural attractions. The park offers an excellent chance to experience the natural beauty of the region as well as hiking, camping, fishing, and other recreational activities.
As with most of the other state parks, there are camping sites as well as picnic tables and BBQ pits. The camping area is open on a first-come, first-served basis, so be sure to check with the park office to see if there are any spots left. There are plenty of hiking trails to explore in the park, so be sure to take advantage of them while you're here!
When you go to the park, don't forget to take plenty of water. Also, be careful when you are walking on the trails because they can be wet and slippery. Always wear good shoes or boots when you are hiking. You could easily get hurt if you don't. If you're planning to go fishing, don't forget your fishing poles.
3: Bellingham Farmers Market
Address: 1100 Railroad Avenue, Bellingham, Washington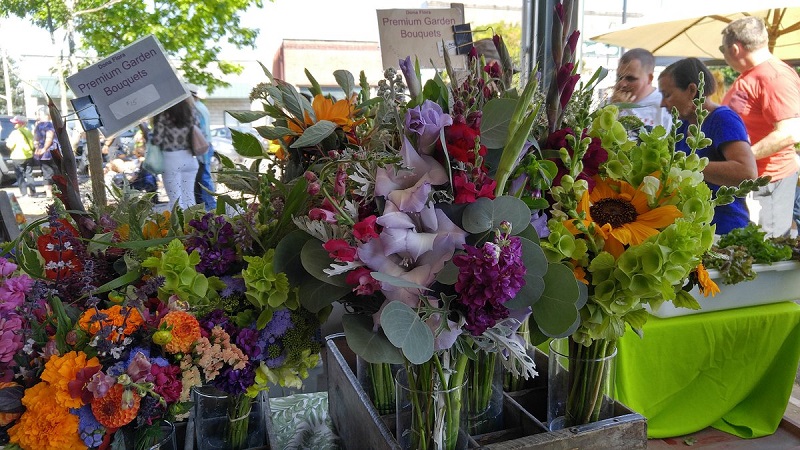 The Bellingham Farmers Market is a vibrant, bustling Saturday morning tradition that takes place at Depot Market Square from April to December. Here, over 100 vendors showcase the best of Whatcom County's local produce, products, and talents. Whether you're looking for fresh flowers, hand-crafted jewelry, or a hot breakfast, the Farmers Market has something for everyone.
This market is a great introduction to local farmers and producers who sell their products on a seasonal basis. This bustling market overflows with organic produce vendors, each offering their delicious, fresh products at great prices.
The Third Saturday Markets are ongoing for the next few months (January to March), and each one is happening indoors at a large pavilion. This is where you'll find a variety of similar winter fare. In addition to these markets, the Bellingham Farmers Market has several special events lined up for the year.
4: SPARK – The Museum of Electrical Invention
Address: Address: 1312 Bay St, Bellingham, WA 98225, United States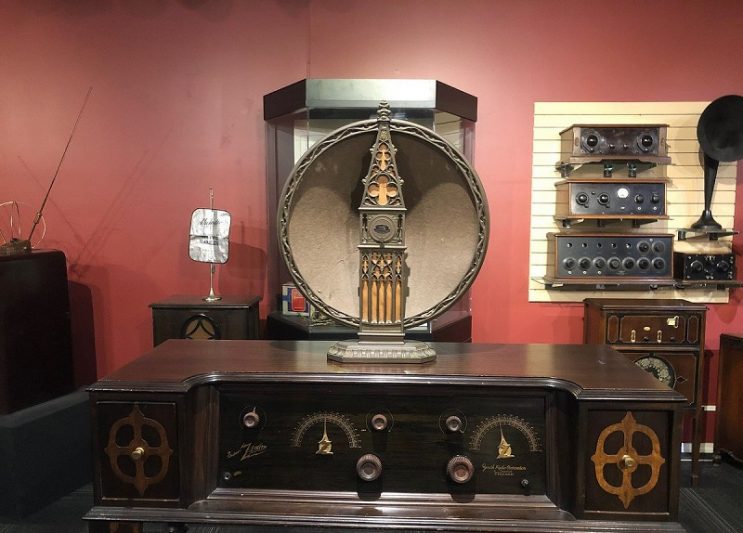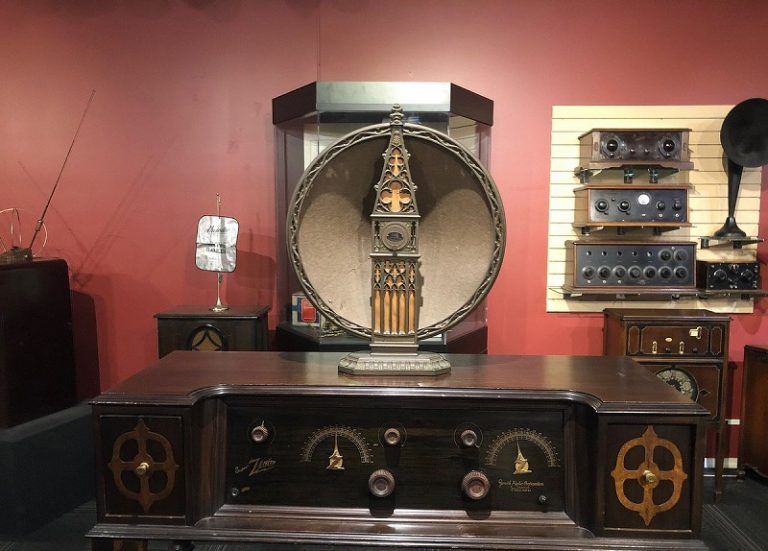 The SPARK Museum of Electrical Invention is a great place to learn about the history of electrical innovations that have changed the course of human history. This museum features engaging exhibits that span 4 centuries, providing something for visitors of all ages to enjoy. It's hard to resist the "MegaZapper" Tesla Coil, which generates massive lightning bolts that are sure to impress!
The "MegaZapper Electrical Show" is a mesmerizing display of colorful sparks and loud noises that takes place every Saturday and Sunday throughout the year.
This Museum is one of the most unique and amazing experiences in Washington. You can explore over 50 exhibits, check out over 60 demonstrations and take a self-guided tour through the building where the history of electricity is brought to life.
It is dedicated to the history of electrical invention and features exhibits on the telegraph, the telephone, the radio, television, and other electrical devices.
5: Mount Baker Theatre
Address: 4408 104 N Commercial St, Bellingham, WA 98225
Mount Baker Theatre is one of the premier performing arts venues in Bellingham, Washington. The historic Mount Baker Theatre, an Arts District landmark, occupies half a city block in downtown Bellingham.
The theatre has hosted several performances every year since it first opened in 1927. In 1996, renovations made the theatre more beautiful than ever. It features a Main Stage auditorium and three smaller performance spaces.
The Mount Baker Theatre is a wide-ranging venue for a range of entertainment. This includes shows such as musicals, magicians, and classic instrumentalists. The theater is also involved with several community events, including the touring and popular Missoula Children's Theatre camp.
6: Chuckanut Drive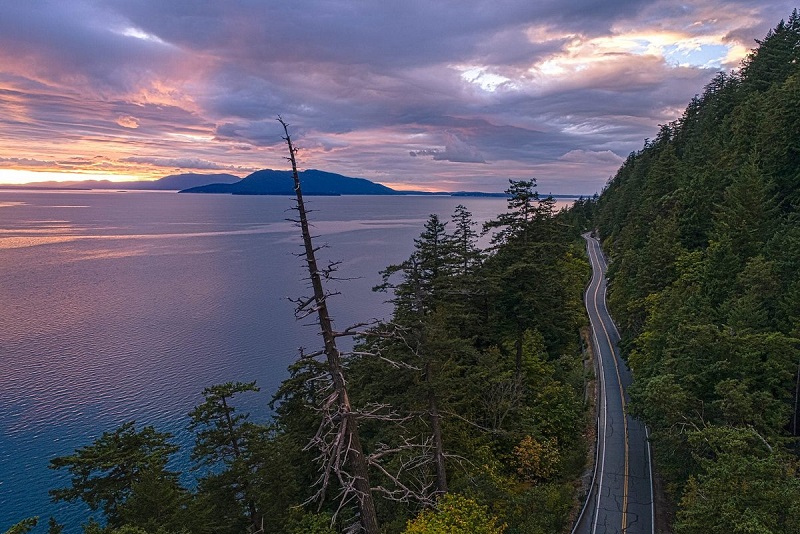 The original scenic road was built in 1909 is between Bow and Fairhaven. It's a perfect way to enjoy a scenic drive through picturesque nature in a convertible. This drive is the perfect way to experience the breathtaking beauty of the coast, as recommended by TripAdvisor.
This tour is ideal for families with kids, groups, and friends. On this self-guided route, you'll find everything from sweeping panoramas to secret waterfalls. There are also a number of hiking and biking trails in the area, as well as a few restaurants and breweries.
Chuckanut Drive is an unmissable experience for visitors with a car. The views are breathtaking, especially as the sunsets.
7: Boulevard Park – Best Things To Do In Bellingham With Kids
Address: 470 Bayview Drive, Bellingham, Washington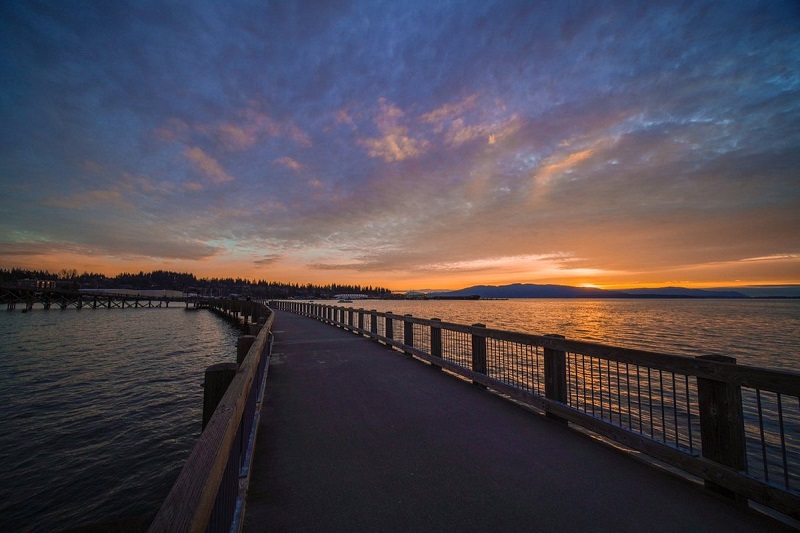 Bellingham's Boulevard Park is a little slice of paradise. Take a stroll around the lake to find serene spaces to unwind in, or join a guided tour to learn about the park's history.
This little park and trail that crosses the river are so special. It allows access to the park from the water. The Woods coffee house at the park is just another great reason to visit, especially if you're looking for a beautiful view to enjoy your coffee.
The weekend is the perfect time to see live bands perform. Huge groups of people will be dancing in front of the stage, so if you're looking to get your dance on, this is the place to be. There's also a small beach area for the kids to play in. Come and explore the many wonders this park has to offer- from ample parking to incredible views, it's definitely worth a visit!
8: Big Rock Garden
Address: 2900 Sylvan St, Bellingham, WA 98226, United States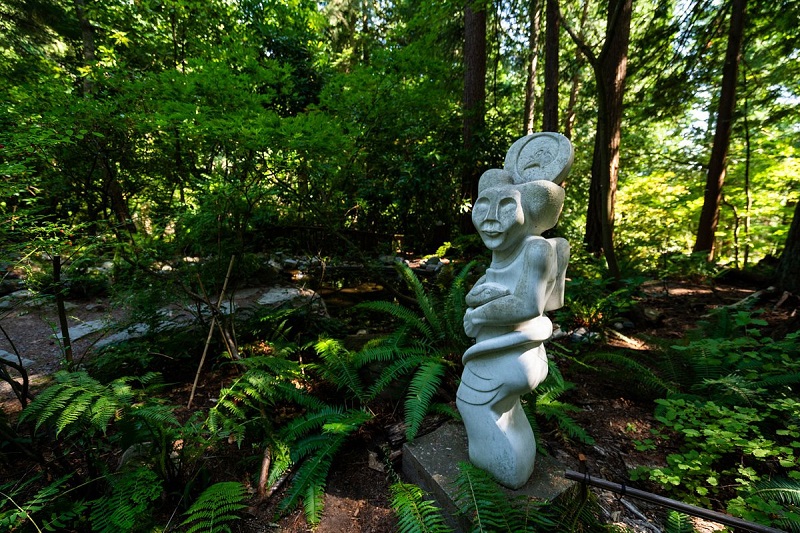 Big Rock Garden is the perfect place for art lovers to explore their passion! With a great outdoor collection of sculptures, something to appeal to all tastes, it's probably not easy to find if you are not a local. However, many locals are not even aware of its existence, so it's definitely worth checking out if you're in the area! Located just five minutes from Whatcom Falls, it's a match made in heaven.
The park is small but exquisitely landscaped. The paths wind around and through the gardens, making it an enchanting place to explore. Although the paths aren't perfectly flat, they are still wheelchair accessible, making it easy for everyone to enjoy.
The beautiful landscape of the area will make you feel like you're in a different world from your everyday life.
9: Larrabee State Park
Address: 245 Chuckanut Dr, Bellingham, WA 98229, United States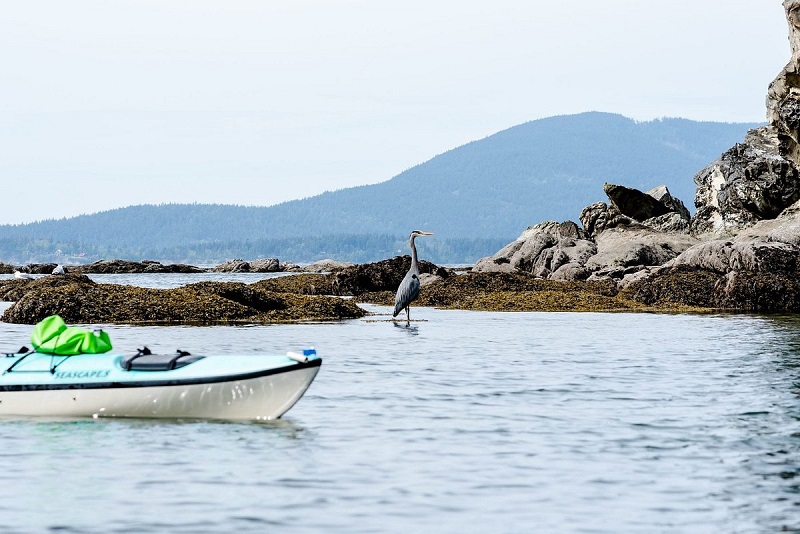 Larrabee State Park is a sprawling 2683-acre camping park with 8100 feet of prime saltwater shoreline on Samish Bay near Bellingham in northwest Washington, making it a popular spot for swimming, fishing, and kayaking.
This special campsite near the famous Chuckanut Drive offers boating, paddling, shellfish harvesting, fishing, tide pools, and a number of other activities. It's a great way to spend a weekend in the park!
The shoreline at Larrabee is a great place for families to spend time together, and for anglers to enjoy the lure of salmon and trout. The area is also great for hikers and mountain bikers.
If you have some time on your hands, this is a great spot to go. Just be sure to bring a camera, because there is so much to see. It's a quiet, secluded, and peaceful place to visit. A perfect place to take a picnic lunch, stroll around, or relax.
Visitors can purchase a one-day or annual Discover Pass at the automated pay station.
10: Lake Padden Park
Address: 4882 S Samish Way, Bellingham, WA 98229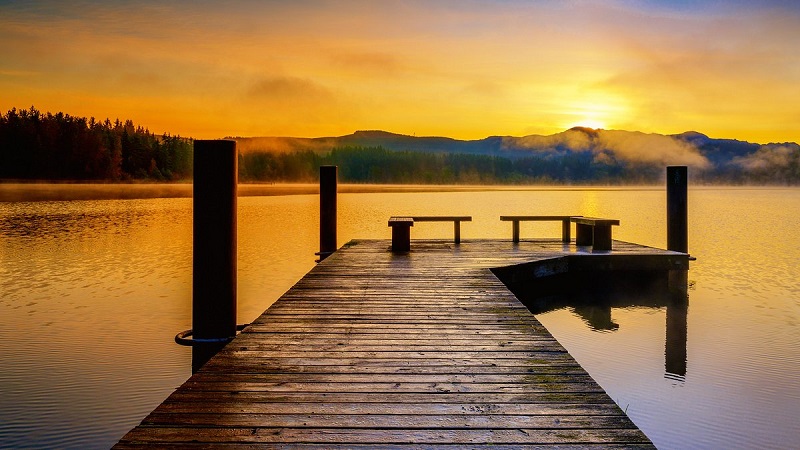 In the southeast corner of Bellingham, next to Interstate 5, Lake Padden Park is a popular local attraction. The spring, summer, and fall are the most popular times to visit. With dozens of hiking and biking trails weaving through the forests, there is plenty to do at Lake Padden all year round.
You can visit it and let your furry friend run free at the off-leash dog park, or maybe play a few rounds of golf at the nearby Lake Padden Public Golf Course. Picnics areas are available at Lake Padden Park for visitors to enjoy the fresh air and scenery while they feast on a hearty meal.
Lake Padden itself is an amazing site to visit. It provides a beautiful and serene setting for paddling your SUP, or fishing from the dock. The sunsets at Lake Padden are also quite breathtaking.
11: Mt. Baker Ski Area
Address: Mt. Baker Hwy, Deming, Washington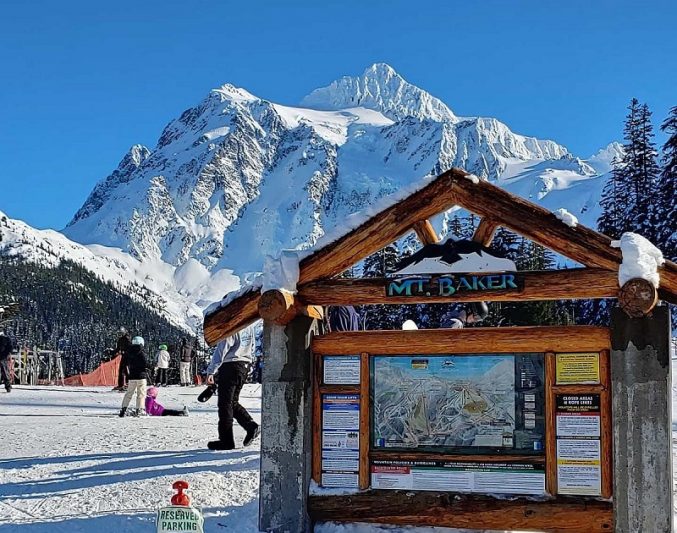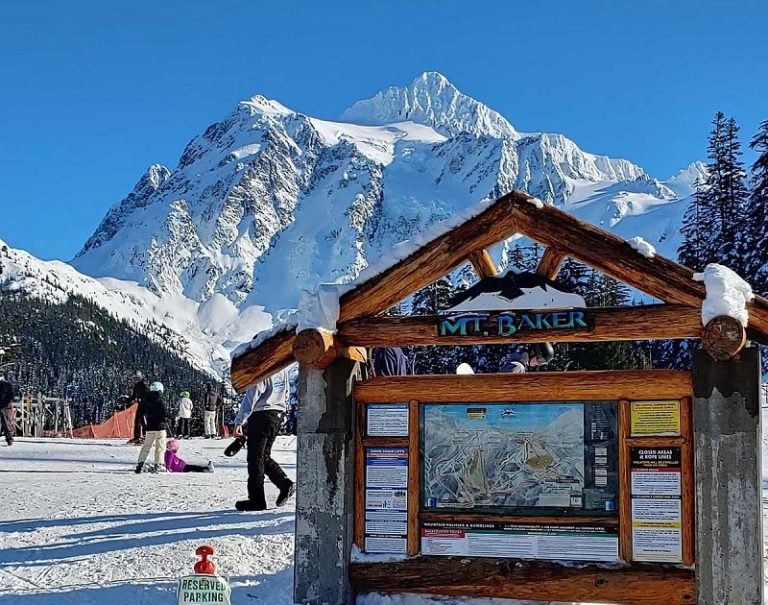 Right over fifty miles east of downtown Bellingham, Mt. Baker Ski Area is one of Washington's most popular ski resorts. Featuring over 1,000 acres to explore, This is a great destination for people of all skill levels throughout the winter.
With more than 600 inches of snowfall per year, snow makes it easy for visitors to create fresh tracks at this Cascade mountain ski resort. In addition to this, the nearby town of Mt. Baker also holds many annual events, including the acclaimed Mt. Baker Film Festival and the famous Banked Slalom race in February. The prestigious winter event is one of the largest snowboarding races in the world.
12: Lairmont Manor
Address: 405 Fieldston Rd, Bellingham, WA 98225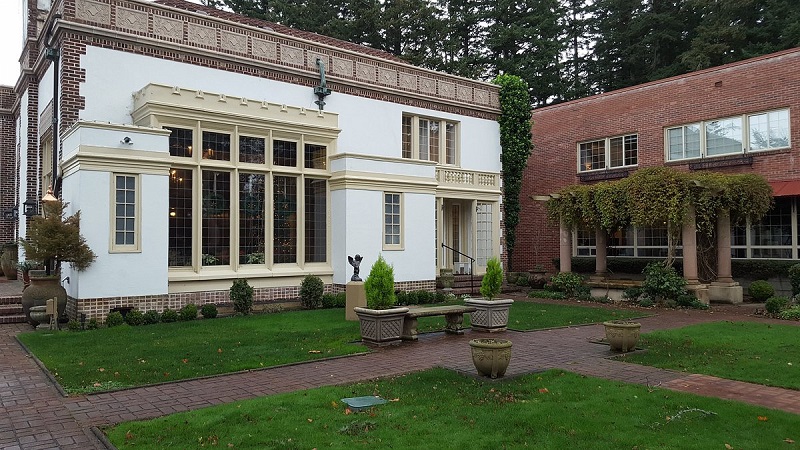 Lairmont Manor is a historic landmark of Bellingham. It has been standing there for the last hundred years, and now it serves as a meeting place for the locals whenever there is a major town council meeting or any important event discussion taking place.
The house was originally built by Charles X Larrabee, who is also known as the founder of Bellingham. In order to get his dream house built, the man commissioned an architect from Seattle, Carl Gould, Sr. who drew the plans. Gould was an expert in Italian Renaissance-style houses, so the house ended up being designed in that style. The house has 25 rooms in it.
The beautiful structure is primarily used for events like weddings and parties.
13: Whatcom Museum, Bellingham
Address: Lightcatcher, 250 Flora Street Old City Hall, 121 Prospect St, Bellingham, WA 98225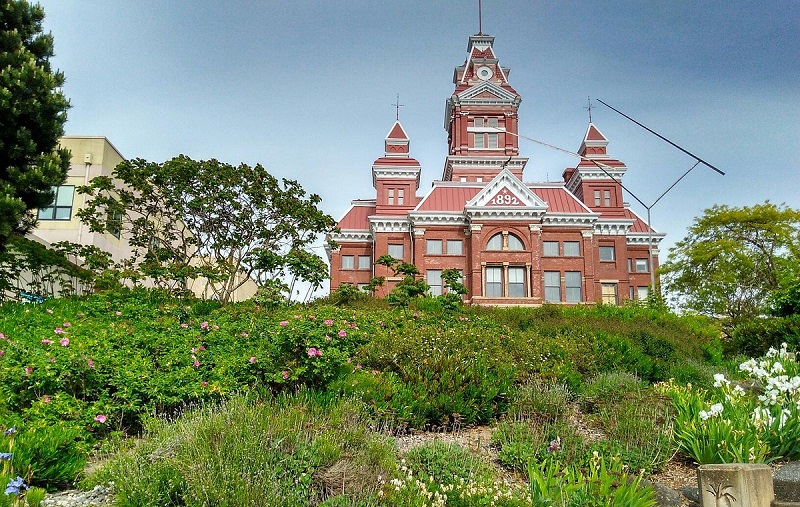 The Whatcom Museum was constructed in 1892 as the city hall for the former town of New Whatcom, is an architectural treasure that tells the story of the area's rich history. The building is a beautiful example of Late Victorian architecture and the Chuckanut Sandstone, a distinctive type of sandstone. It was built by the famous local architect, Alfred Lee.
The building has served as an important cultural and educational center for the community ever since it opened its doors to the public.
The Bellingham Public Library, the Whatcom Museum, and the Spark Museum of Electrical Invention have teamed up to provide free general admission to each museum. The Museum Pass entitles up to four people free entry, on the date and at the museum of your choice when registering. Families are eligible for one pass per museum every 60 days.
14: Fragrance Lake Trail
Address: 291 WA-11, Bellingham, WA 98229
The Fragrance Lake trail in Larrabee State Park is one of the most popular hikes in the Bellingham area, thanks to its stunning views and diverse geology. It takes hikers through diverse types of geology, making it a favorite spot for geologists and nature enthusiasts alike.
The Fragrance Lake trailhead can be found on the Chuckanut Scenic Byway, which is only a short drive from the vibrant Historic Fairhaven District in Bellingham. Remember that you'll need a Discover Pass for you to park your car in the parking lot. Moreover, the trailhead will be very busy during nice days, when the Sun is out.
On the Larabee State Park entrance, you'll find the trailhead for Fragrance Lake. If you are visiting and don't have a Discover Pass, there is a kiosk and restroom located at the park.
Conclusion
You'll enjoy the best of Bellingham's small-town charm and the natural beauty of the North Cascades. You'll have a great time visiting museums, exploring parks, and enjoying restaurants and local brews. As you explore Bellingham, you'll find the best things to do in Bellingham are waiting for you.
Save It On Pinterest