Solo traveling is a great way to explore the world while saving money. Without company, you can travel at your own pace and stay within your budget. You don't have to worry about compromising on meals or activities, and you can plan according to your own liking. In this blog post, we'll provide you with 12 basic solo travel tips to help you save money and have an unforgettable adventure.
According to travel statistics, around 16% of Americans were able to take a solo trip in 2022, and 25% have expressed interest in taking a solo trip this year. If you're a beginner to solo travel here are tips for traveling alone for the first time.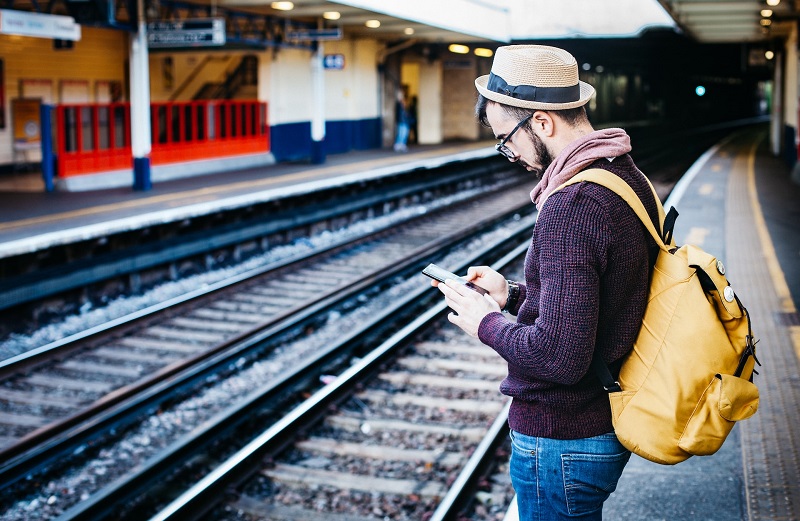 1: Do your research
If you have a dream destination, do your part and learn more about it to make the most out of your trip. Research should precede any trip as it will help you build your budget and itinerary. The deeper you dig, the better! This is especially important for travelers visiting places that speak a foreign language or implement special customs and traditions. Researching your dream destination can also help you understand the local culture and customs, allowing you to have a more immersive experience.
For example, if you're planning a trip to Japan, learning about their customs such as taking off your shoes before entering someone's home or restaurant will show respect to the locals. Additionally, researching local cuisine can lead you to hidden gems that you wouldn't have found otherwise. You might discover street food stalls that are popular among locals or high-end restaurants that specialize in regional dishes. With the right research, you'll be able to create an itinerary that includes all of your must-see destinations and activities, as well as some unexpected surprises along the way.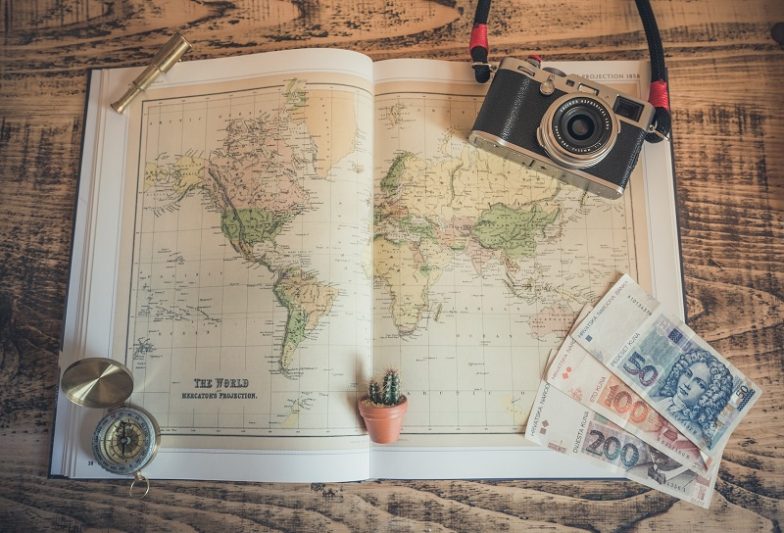 2: Make use of resources
Because you don't have companions to rely on for help and suggestions during solo trips, we suggest checking a variety of resources such as vlogs, blog posts, and reviews, especially from fellow solo travelers with more experience. It would also help to turn on your notifications or email alerts for flight sales, event coupons, and others. In addition, it's important to have a solid plan and itinerary for your solo trip.
This includes booking accommodations in advance, researching transportation options, and identifying key landmarks or attractions you wish to visit. It's also a good idea to make copies of important documents such as your passport and keep them in a safe place in case they are lost or stolen. Lastly, don't forget to pack light and bring only the essentials to make your journey more manageable.
3: Separate your travel funds
Separating your travel savings from your regular savings is a standard travel tip. According to a post on the psychology of spending money, dipping into savings is a sign of poor spending habits that can hinder you from reaching a certain financial goal. Separating the two is a simple way to keep travel funds safe and increase the likelihood of your trip pushing through.
Another way to keep your travel funds safe is to open a separate bank account solely for your travel savings.
This will not only help you organize your finances better but will also prevent you from accidentally spending your travel funds on everyday expenses. Creating a dedicated bank account exclusively for your travel savings is a brilliant way to monitor your advancement towards your monetary aspiration and spur yourself to save more for your ultimate adventure. Furthermore, some banks offer high-interest savings accounts that can help you earn extra money on your travel savings over time.
4: Pack light – Basic Solo Travel Tips
Packing light not only saves you money on baggage fees but also makes it easier to navigate airports and public transportation. Stick to the essentials and consider doing laundry during your trip to minimize the amount of clothing you need to bring. Opt for versatile pieces that can be dressed up or down, and choose comfortable shoes that are suitable for walking.
Don't forget to bring a small bag that can be used as a daypack for your daily excursions. Another tip is to roll your clothes instead of folding them to maximize space in your luggage. With these tricks, you'll be able to enjoy your trip without the hassle of dragging around heavy bags.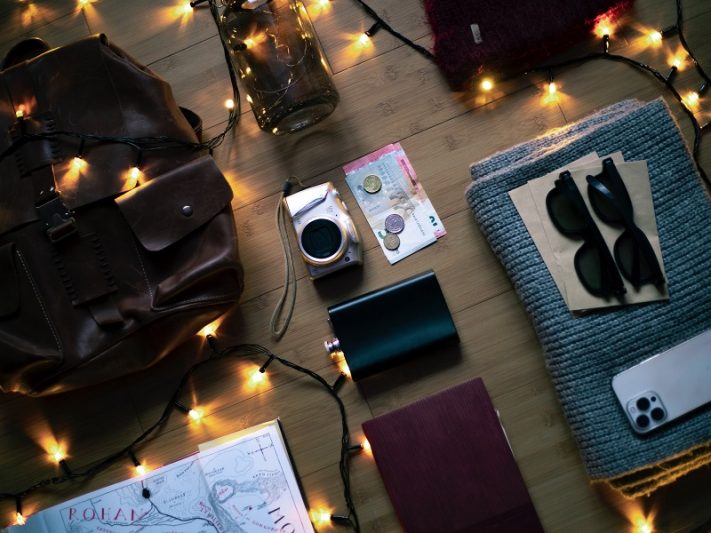 5: Plan your meals
Eating out at restaurants can quickly add up, especially in popular tourist destinations. Consider booking accommodation with a kitchenette or packing snacks and meals to eat on the go. This will not only save you money but also allow you to experience local cuisine in a more authentic way. You can also look for local food markets and grocery stores to buy fresh ingredients and cook your own meals.
This is a great way to immerse yourself in the local culture and try out new recipes. Additionally, you can ask locals for recommendations on where to find the best food and drinks in town. Not only will this save you money, but it will also give you a chance to explore the city and discover hidden gems that are off the beaten path. Another tip is to check for happy hour specials or lunch deals at restaurants, which can offer significant savings compared to dinner prices. By being mindful of your spending and making smart choices, you can enjoy delicious food and drinks without breaking the bank.
6: List what you can and can't do alone
There might be activities and events that are and aren't suited for solo travel in terms of cost. This tip also applies to skills needed for traveling – for example, some people are bad at directions, accounting, or speaking foreign languages. This might mean you'd have to invest in navigation, expense tracking, translation apps, and the like.
In the past decade, walkable cities such as San Francisco, Paris, Madrid, and Manchester have risen in popularity. Walkable cities and smaller countryside towns are great for solo travelers because you can travel everywhere on foot, join walking tours, and even make friends in the process. This is also a fantastic way to avoid spending money on a car or taxi.
7: Take cheaper transportation methods
Solo travel gives you the freedom to opt for cheaper transportation methods since it won't be an inconvenience to an entire group. Booking night trains or buses will help you save money and avoid crowds at the same time. You can also rent a bike or scooter in some cities, which are both affordable ways to get around.
In addition to saving money on transportation, solo travel also allows you to be more flexible with your itinerary.
You can change your plans at a moment's notice without having to worry about the preferences or schedules of others. This means that if you hear about a hidden gem or receive a recommendation from a local, you can easily adjust your plans to include it. Plus, you won't have to compromise on activities or sights that you really want to see just to keep everyone else in your group happy.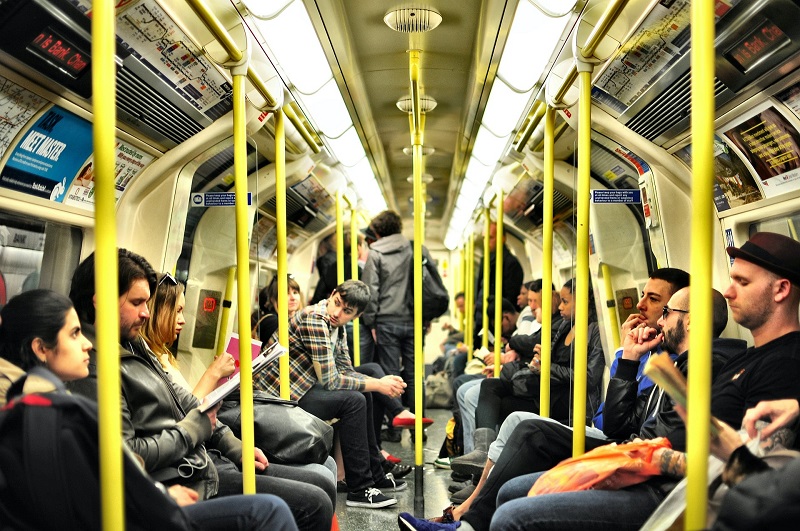 8: Travel off-season – Basic Solo Travel Tips
Because scheduling isn't much of a struggle when traveling solo, you should set your trip during the off-season. Popular tourist spots won't be as crowded, and prices for food, lodging, souvenirs, and entertainment won't be as expensive.
Additionally, traveling during the off-season will give you a more authentic experience of the local culture. You'll have a chance to mingle with the locals and learn about their way of life without the hustle and bustle of tourists.
You might even discover hidden gems that are off the beaten path and not mentioned in guidebooks. However, it's important to note that some attractions may be closed or have limited hours during the off-season, so be sure to do your research beforehand.
9: 'Group' solo travel – Basic Solo Travel Tips
You can travel alone without being lonely, too. There's always the option to go for shared houses or lodging with other solo travelers to split the cost of rent, utilities, and food. There are lots of room rental apps to get you started on finding the best prices and locations.
If you're feeling adventurous, you can also sign up for group tours or activities with other solo travelers. This is a great way to meet new people who share the same interests as you.
You may find that you even make some lifelong friends on your travels. Additionally, many cities offer free walking tours or events that are open to the public, which can be a fun way to explore a new place and meet new people without spending a lot of money. Just remember to stay safe and use your best judgment when meeting new people.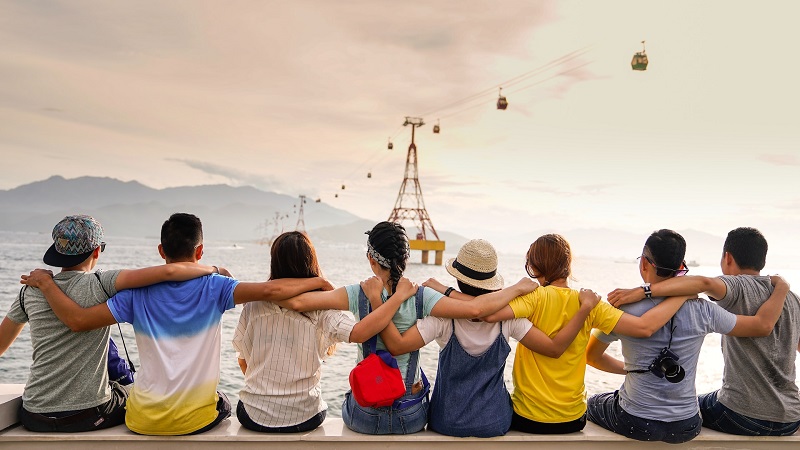 10: Plan and book in advance
This should be a must for traveling. The closer you book to the trip dates, the more expensive tickets will most likely be. Booking in advance will give you cheaper prices, and will give you more precious time to make a flexible itinerary. You can also keep an eye out for deals and promotions that airlines may offer. Subscribing to airline newsletters or following them on social media can help you stay updated on any discounts or flash sales they may have.
Why not shake things up and plan your travels during off-peak seasons or weekdays instead of weekends? You'll be pleasantly surprised to find lower prices during these times, giving you more flexibility and more money to spend on exploring. With a bit of research and a pinch of planning, you can have your dream adventure without breaking the bank.
11: Take advantage of free activities
Many cities offer free walking tours or museums, allowing you to explore and learn about your destination without spending a dime. Look for free events and activities in the area you're visiting, and take advantage of them whenever possible. In addition to free walking tours and museums, there are plenty of other ways to save money while traveling. For example, you might consider staying in a hostel or budget hotel instead of a fancy resort. You could also try cooking your own meals instead of eating out every night.
Another great way to save money is to use public transportation instead of renting a car or taking taxis. By doing some research ahead of time and finding affordable options, you can enjoy your trip without breaking the bank.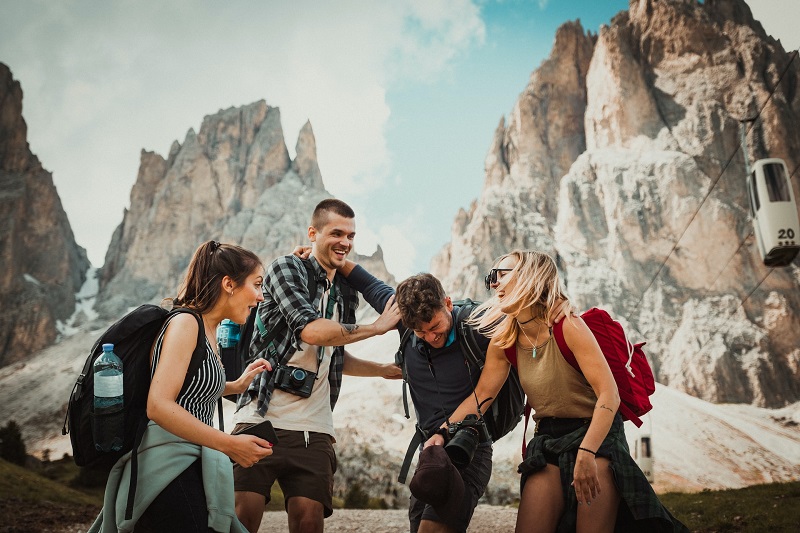 12: Stick to your priorities
Since you won't have friends to split costs with, it's crucial to stick to a priorities list – but don't be too intimidated by all the planning and budgeting involved. After all, solo travel is worth it, as it grants you benefits such as gaining self-confidence, learning new cultures and languages, meeting new people with different perspectives, and more.
In conclusion, I hope you found these basic solo travel tips useful in planning your next trip. If you ever find yourself with little money left for souvenirs, try to find something to do instead of spending money. This will give you a chance to enjoy yourself and remember your trip!