Kerala is home to a wide range of tourist attractions that are simply too beautiful to miss. From pristine backwaters and rolling hills to sprawling beaches and lush greenery, Kerala has it all! To make the most out of your holiday in Kerala, here is a list of some of the must-visit tourist places in Kerala: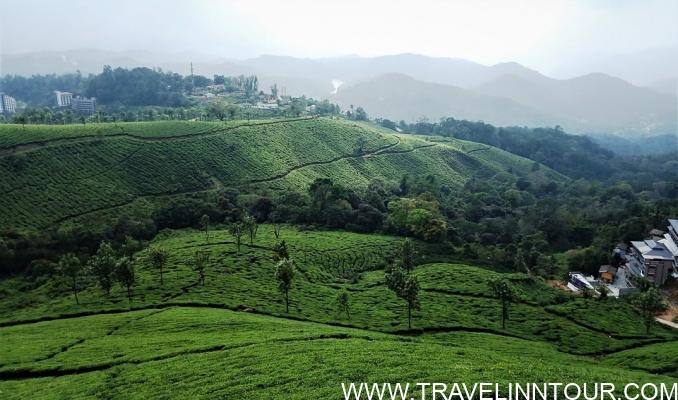 The Why- Kerala in Summer
Summer in Kerala is a beautiful time, with lush greenery, stunning beaches, and more. From the stunning backwaters to the tea plantations, there's something for everyone in this beautiful state. Here are some of the reasons why you should visit Kerala during the summer season:
1. The Weather: With temperatures hovering around 30 degrees Celsius and humidity at a comfortable level, the weather in Kerala during summer is ideal for a relaxing holiday.
2. The Food: Summers in Kerala brings with it delicious and traditional dishes like tapioca, jackfruit curry, and fish curry. The spicy and flavourful food will make your trip even more special.
3. The Scenery: Kerala's landscapes are filled with lush green vegetation, mountains, rivers, and beaches. With its unique geography, Kerala offers some of the most breathtaking views in India.
4. The Culture: Summertime in Kerala is also a great time to experience the local culture. From festivals like Onam to the traditional art form of Kathakali, there's plenty to explore and enjoy during the summer months.
5. The Beaches: Kerala is home to some of India's most stunning beaches. Whether you're looking for a romantic getaway or a family vacation, the beaches in Kerala are sure to offer something for everyone.
So, if you're planning a summer getaway, consider Kerala as your destination. With its unique beauty, culture, and cuisine, it's the perfect place to relax and soak in the beauty of nature.
Kerala is an exhilarating destination in India known as God's own country. It is a place of rich heritage that exudes variety and is considered one of the most beautiful places on earth. No matter the time or season, Kerala is always a perfect fit for a vacation. While the whole of India receives blazing heat during the summers Kerala has a mild temperature due to the influence of the Western Ghats and the beaches. Some of the exotic locations of Kerala to visit during summer are given below:-
10 Amazing Tourist Places In Kerala For A Refreshing Holiday Experience
1: Munnar, Tourist Places In Kerala
Munnar is one of the most sought-after tourist spots in Kerala, which is known for its abundant natural beauty. Situated in the Idukki district, Munnar is surrounded by the majestic Western Ghats, tea gardens, and picturesque valleys. The hill station's pleasant weather, lush green hills, and rich flora and fauna make it an ideal holiday destination.
Munnar has a variety of attractions to offer tourists. It is home to some of the highest peaks in South India, with Anamudi Peak being the tallest at 8,842 ft. Tourists can enjoy trekking, mountain biking, and rock climbing on these peaks. The area around Munnar is also home to many wildlife sanctuaries, such as the Eravikulam National Park and Periyar Tiger Reserve. Here, visitors can spot some of the rare species of animals and birds like tigers, elephants, leopards, and more.
Apart from the natural beauty, Munnar also offers many tourist activities. Visitors can explore the nearby tea plantations, visit the local markets and churches, take a cable car ride up to the top of the hills, or simply relax in the serene atmosphere. The famous Mattupetty Dam and Top Station are also must-visit places for all tourists coming to Munnar.
For those looking for adventure, Munnar also offers paragliding, rappelling, and jeep safari. There are many resorts and hotels available in Munnar, so one can easily find accommodation according to their budget and preference.
With its breathtaking views, wide range of tourist activities, and pleasant climate, it is sure to create memories to last a lifetime.
A hill station with breathtaking views, Munnar is a great place to get away from the hustle and bustle of city life. From trekking to camping, this is the perfect place for adventure seekers.
2: BEKAL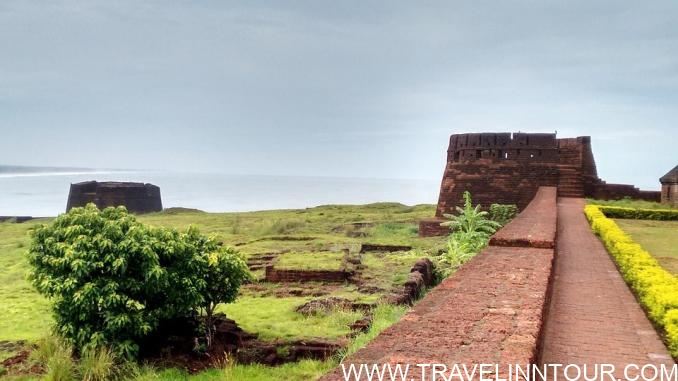 Kerala is known as God's Own Country and it is no surprise that it has some of the most amazing tourist destinations in India. One such place is BEKAL, which is a popular destination for tourists visiting Kerala. Bekal is located in the Kasaragod district and is known for its stunning views of the Arabian Sea and its rich historical heritage.
The beaches here offer breathtaking views of the sea, as well as an opportunity to relax and unwind. You can also explore the ruins of the ancient fort, which dates back to the 17th century.
Apart from the beaches and the fort, there are many other attractions in BEKAL. There are several temples, churches, and mosques in the area, which are worth exploring. You can also visit the picturesque backwaters of Valiyaparamba and experience life in a traditional village.
So, if you're looking for an unforgettable holiday experience this summer, then BEKAL is the perfect destination. With its stunning views of the Arabian Sea and its many fascinating historical sites, BEKAL will make your trip to Kerala truly unforgettable. So don't miss out on this exciting destination and plan a trip to BEKAL today!
Bekal is the most picturesque destination and a charming tourist spot. It is located on the west coast of Kerala and has a stunning palace, forts, and beaches that dominate most of the landscape of the city. The name Bekal originates from Baliakulam which stands for the big palace which the place had in the past. The most popular tourist attraction is the 300 years old Bekal fort. The place attracts many tourists from India and abroad for its incredible coastline.
3: Kovalam, Tourist Places In Kerala
Kovalam is a beach town in Kerala, one of the most beautiful states in India. It is known for its tranquil blue waters, white-sand beaches, and lush coconut palms. It is also home to some of the most stunning tourist spots in the region. One such spot is the Padmanabhaswamy Temple. Located in the heart of Kovalam, this ancient Hindu temple is dedicated to Lord Vishnu and is considered to be one of the holiest places in India.
The temple is believed to have been built around the 8th century and is renowned for its intricate architecture and carvings. The temple has four majestic gopurams (gateways) and features a magnificent gold-plated dome. Inside the temple, you can find a number of sculptures and idols of gods and goddesses. A visit to this temple will surely leave you mesmerized by its beauty and grandeur.
Apart from the Padmanabhaswamy Temple, Kovalam also offers plenty of other attractions. You can visit the famous Kovalam Beach, which is the perfect place to relax and unwind. There are also several Ayurvedic centres where you can get traditional treatments and therapies. Additionally, there are many art galleries, museums, and shopping centers to explore.
Kovalam is definitely a must-visit destination for all tourists looking to experience the beauty of Kerala this summer. With its scenic beaches, rich cultural heritage, and vibrant nightlife, Kovalam is sure to make your holiday a truly memorable one. So, what are you waiting for? Pack your bags and head to Kovalam for a vacation you'll never forget!
4: Alleppey, Amazing Places To Visit In Kerala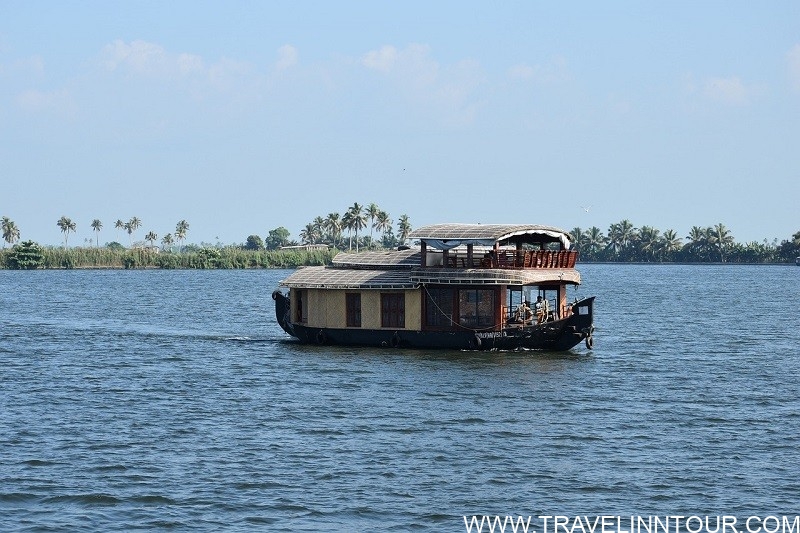 Alleppey is one of the most amazing places to visit in Kerala this summer! It is a picturesque city, situated on the coast of the Arabian Sea, and is renowned for its stunning backwaters. The perfect way to experience the beauty of Alleppey is by taking a boat ride through the peaceful canals. While you're there, don't forget to take a peek at the famous Chinese fishing nets, which remain an iconic symbol of the city.
Alleppey is also a great place to learn about the culture of Kerala. The city is home to some of the best-performing arts in the state, such as Kathakali and Koodiyattam. Kathakali is a classical dance form, while Koodiyattam is a traditional theatre style. Both are incredibly captivating forms of art that will leave you mesmerized!
Take a stroll along the beach or explore some of the nearby temples and churches. The city is also home to many Ayurvedic centers, where you can experience traditional healing treatments with local experts.
No matter what kind of experience you're looking for, Alleppey has something for everyone. With its beautiful backwaters, captivating performing arts, and relaxing atmosphere, it's definitely one of the must-visit places in Kerala this summer!
5: Wayanad, Amazing Places To Visit In Kerala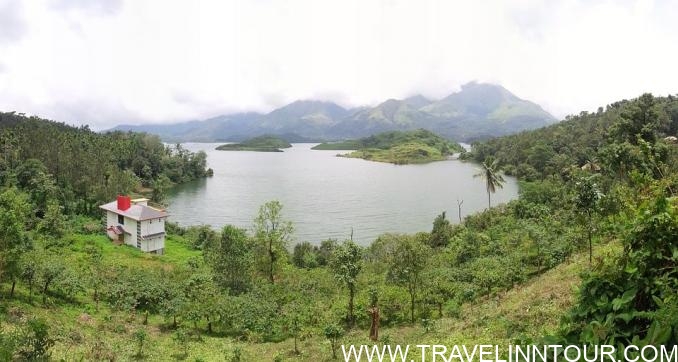 Wayanad is an amazing place to visit in Kerala this summer. It is a hill station located in the Western Ghats and is home to beautiful sights and attractions. The Banasura Sagar Dam, the largest earthen dam in India, is an awe-inspiring sight that must be on your list of places to visit.
It is surrounded by the Banasura hills and is a great place for trekking and camping. Another must-see destination is Pookode Lake. This freshwater lake is surrounded by lush green hills and is home to many birds, making it a paradise for nature lovers.
If you are looking for a more adventurous experience, then head over to the Wayanad Wildlife Sanctuary. Here you can spot a variety of animals including elephants, tigers, and leopards. You can also take a jeep safari or go bird watching in the sanctuary. With so many beautiful places to explore, Wayanad is the perfect destination for an unforgettable holiday. So what are you waiting for? Pack your bags and get ready to soak in the beauty of Kerala!
6: GURUVAYUR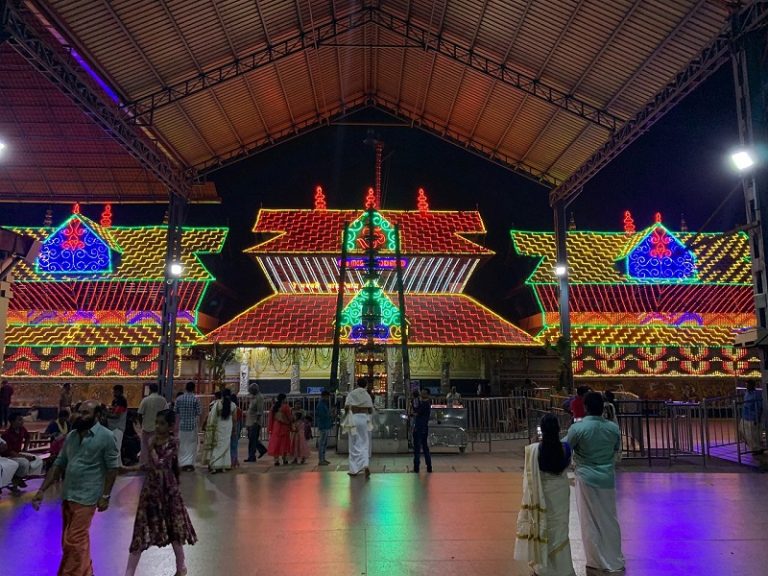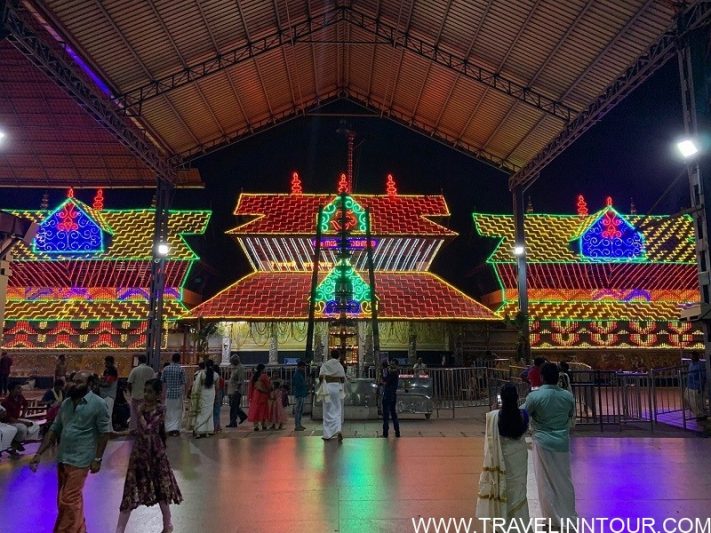 Apart from beaches people who are religious devotees can visit this place to attain some sort of salvation and mental peace. Guruvayur is a wonderful pilgrimage located in Thrissur, Kerala. The name Guruvayur is named after the gods Brihaspati and Vasudeva. It has a popular Krishna temple which is a place of great religious significance. Apart from religious places, it has Devason museum, Elephant sanctuary, and beaches to visit.
7: KOLLAM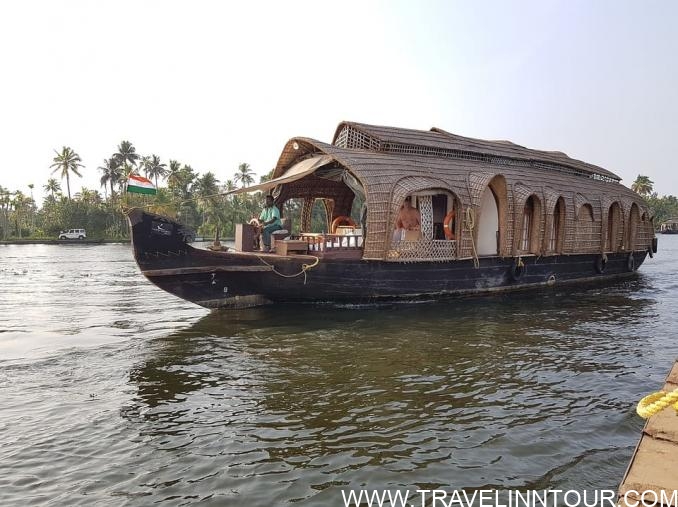 Kollam is a serene water destination. It was formerly known as Quilon. This was one of the oldest ports of the Arabian Sea. the town has pretty local shops and beautiful lakes. It is a great escape from the chaos of normal daily life. The cool lakes serve as major attractions and great relief during the summertime.
8: THEKKADY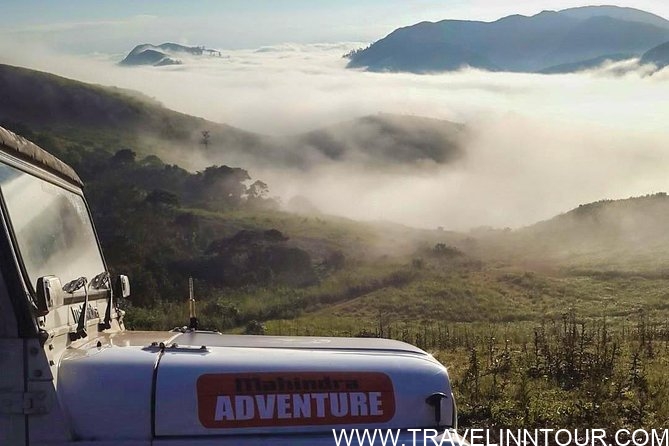 it is one of the most popular destinations of Kerala. This place is popular for extreme sports and for fun and adventurous people. There are numerous options like night trek, hiking, bamboo rafting, and shopping in the local areas. The Periyar national park is the main tourist attraction and is popular for elephants, wild boars, and various kinds of birds. There are nearby many popular locations like Mullaperiyar dam, the Ayurvedic garden, and many others.
9:KOCHI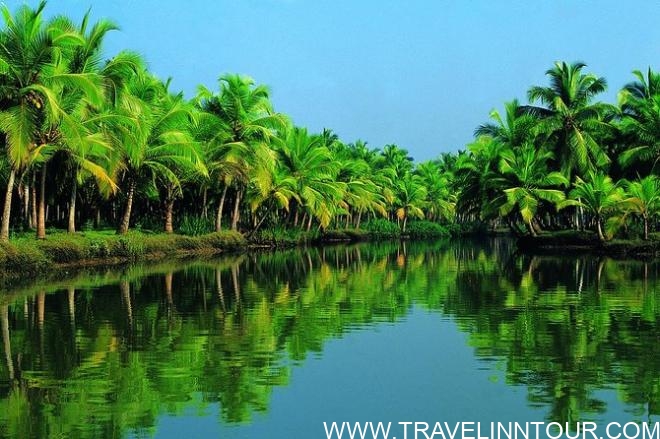 Also known as Cochin is a popular city in Kerala. It came into existence in 1341 when a flood carved out this harbor. It is a popular hub of Kerala which gives the actual taste of the state. It has many forts and churches like Fort Kochi, St.Francis church, and others. The city has beautiful antiques from the past as well as designed hotels and places from the present. It is a rich blend of our cultural heritage and the rich history of India.
10: KOZHIKODE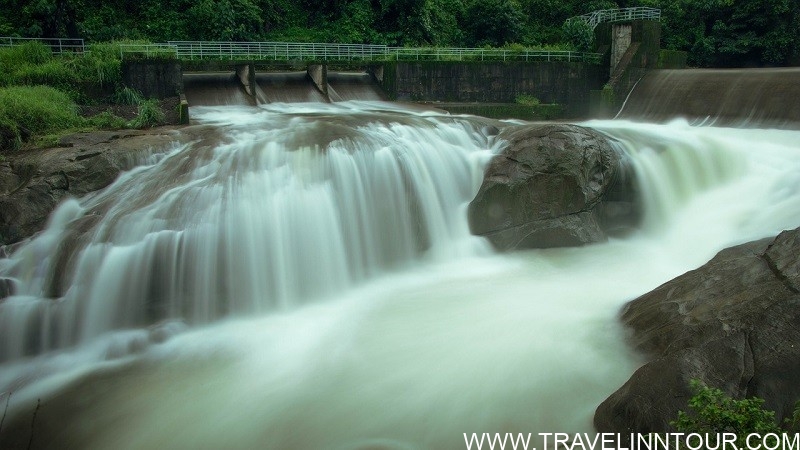 Kozhikode is the coastal spice of Kerala, close to Kappad beach and one of the best tourist places in Kerala. It is a popular spot for people who are fascinated by sunsets and sunrise. It has an old lighthouse which is a popular spot for observing the sunset. Many architectural landmarks like the old Mishkal Mosques which is centuries old is located here. The Tali temple which reflects the Keralan style of architecture built in the 14th century is also present here. Regional science, planetarium, Krishna Menon Museum, and many other famous structures that depict Indian craftsmanship is present.
11: KURUVADWEEP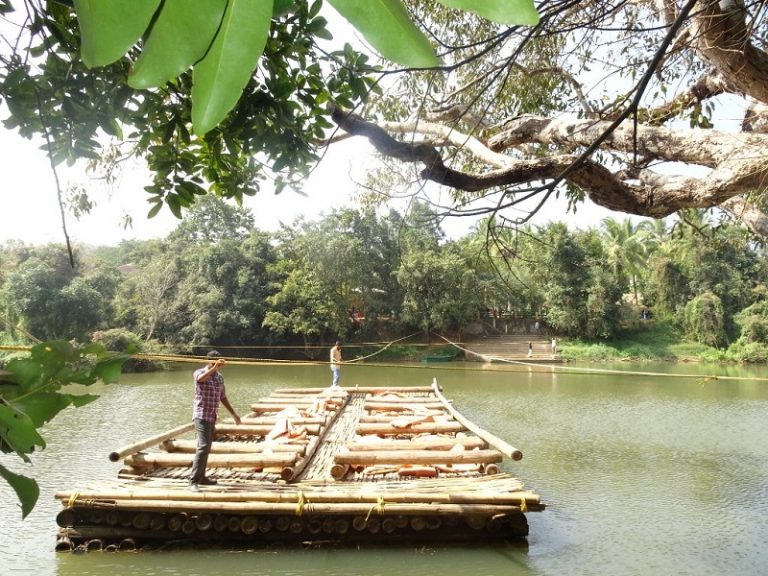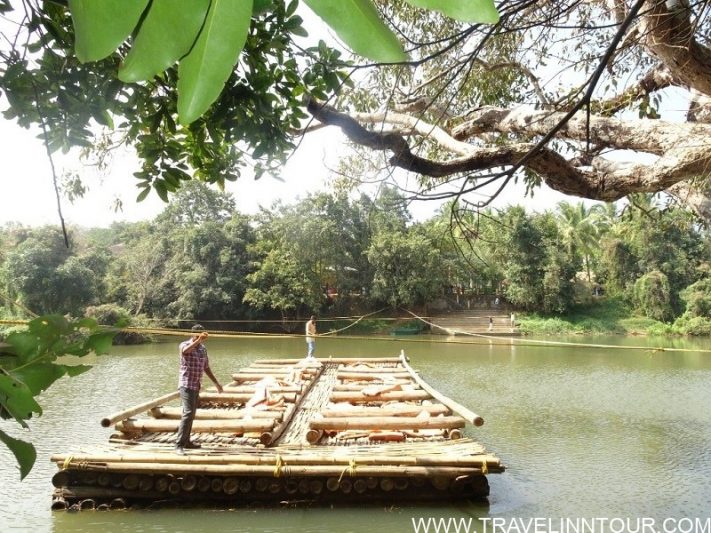 This is an isolated island covering 950 acres of the protected river delta. Earlier it was known as Kuruva Island. It has a few other satellite islands which lie on the river delta. The islands consist of evergreen forests, exquisite flora, endemic species of birds, plants, and herbs, rare forms of trees, orchids, and herbal plants. The place is very silent and has become a place of attraction for the beauty and solace it has to offer to its visitors.
If you like this please share and let us know your favorite summer tourist places in Kerala in the comments.
Share On Pinterest: