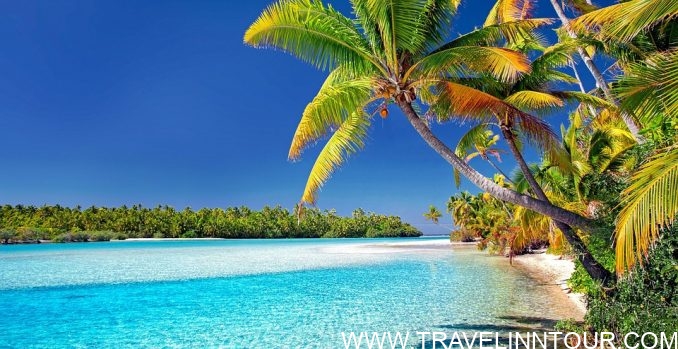 Volcanic peaks, transparent lagoons, shining blue water over bone-white sand, and a gleaming array of palm and beaches coming under affordable pricing make the perfect place to visit the cook islands. Famed for its hospitality, this archipelago's 15+ island lies between Samoa and French Polynesia, but this place is strongly influenced by New Zealand and this becomes the main reason for tourist's amazement.
Whether it's Rarotonga, the largest of Cook Islands and the tip of a volcanic cone or the cultural coastal plain of Avarua where coffee, bananas, and papaya flourish or the de-stressing scenery of lagoons tourists are dazed by these Cook Islands.
Best Places To Visit The Cook Islands
1. Tapuaetai Tour
Tourist's favorite place for their wildlife fantasies, this small island aka One-foot Island is one of the most traveled places of all time. Beaches and greenery all around, sunbather can sprawl on the bone-white sand and jump in the star attractive lagoons for refreshment. Can be covered under 15 to 20 minutes of walking this island is also a famous spot for wedding and functions.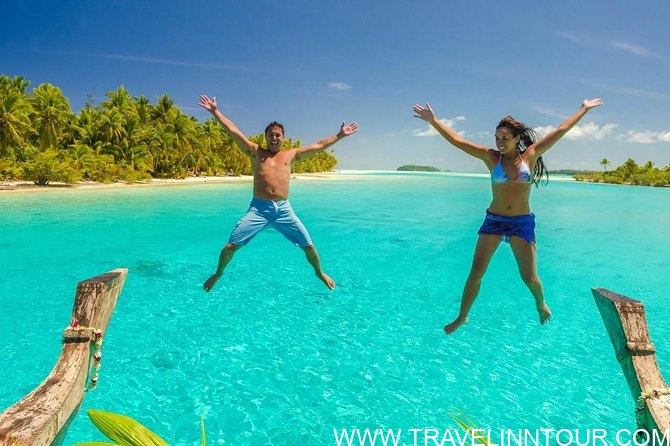 Come to this beautiful place, enjoys local cuisines, barbecue, join the daily parties happening here and cherish life. In addition to this if you are looking for a job then it could be the best chance to try it.
2. TeRua Manga, Rarotonga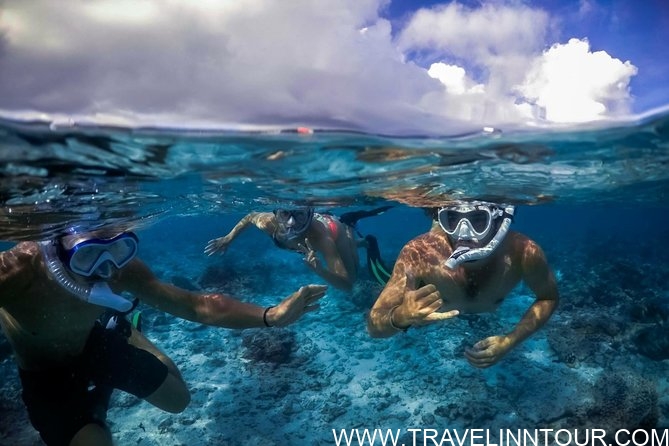 Rarotonga is full of greenery and famous for its breathtaking birdseye scene and what's better than hiking all over the cross-island with friends or family exploring from the north till the idiosyncratic TeRua Manga aka "The Needle" because of its shape and visibility from all over the island and then continuing towards southern part, passing by small but sporty Wigmore's waterfall with a pool at its base in rainy seasons. Hiking enthusiasts will love this 3 to 4-hour long journey with opaque forest which in reward gives one of the inimitable views of the Rarotonga from the top.
3. TeVara Nui Village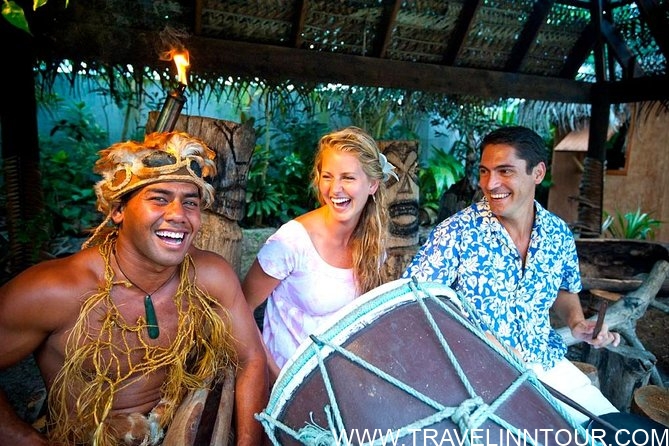 The cutest place of Cook's this village is the best way to feel and live the culture of Cook Islands with the locale. Your amazing day will start doing the local activities, fishing, carving, weaving, and of course coconut husking with the talks on history and culture by the regionals. After your hard labor food will be prepared. You will be dressed up as like locals and along with the dinner made by tourist hard work, locals present them a cultural performance where everyone sings and dances together. TeVara Nui's exposure makes Cook's trip more memorable.
4. Avarua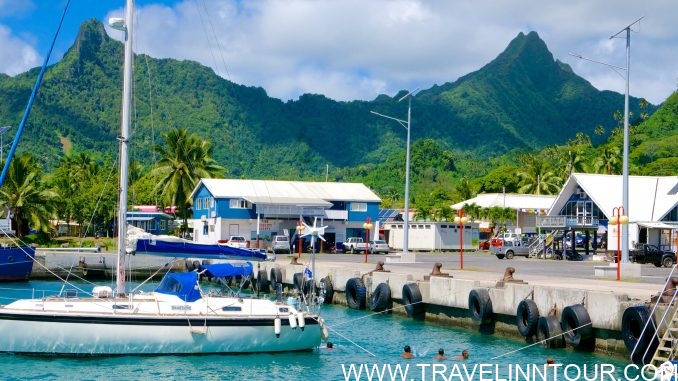 Shoppers destination Avarua, a calm town has varieties of goods and craft shops even fruit market, vegetable market, and fragrant tropical flower shops especially at the most popular and energetic place, Punanga Nui Outdoor Market. Avarua's photo point is CICC, Cook Islands Christian Church whose sweet Maori hymns can be heard every Sunday morning. Made from natural coral, it is the most famous place for tourists and locals give high respect to this. Cook Island Library and Museum amazes the tourist with its rarest collection of books and collectibles.
5. Maire Nui Gardens
Bored from the sun, diving, sand, swimming this is an awesome place to make your tired brain relax. Maire Nui Gardens is one of a kind, spread over 6+ acres bespeckled with congenial non-ending varieties of flowers along with anemone-topped ponds. You can feel the sweet essence of all the flowers around you. Dragonfly all over the flowers makes the environment more reposting. There is no such entry fee, but a donation box is there for visitors to give an honest amount that will be used for nourishing the place. An open area is also provided for sitting and snacks.
6. Aroa Marine Reserve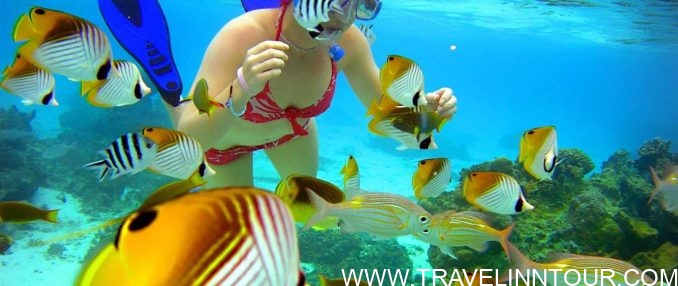 Famous for its mirror type water it is also a good place for doing sports activities especially snorkeling. It is the best place in terms of safety if you are with children, limit to motorize boats and sea-vehicle in this area make it safer for them also to do swimming and sports. Corals, unicornfish, angels, and sometimes even a ray can be seen between your legs in a very small space of time. You can do much more at Cocoputt Cook Island closer to Aroa Marine Reserve which has multiple mini-golf courses. And the day can be ended beautifully at the beach relaxing and watching the sunset.
7. Aitutaki Lagoon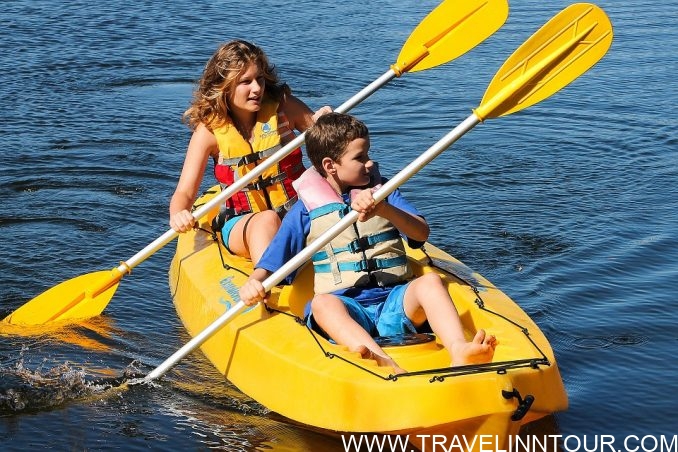 Heard of Kayaking? Yes, boating on a single-seater with a hand paddle. Explore the twenty-one small motu's in the thrilling way of with kayak across the island. Various activities are offered here all around the corners of the lagoon, and diving in the south, bonefishing with regionals is the other part. It is famous for its large picturesque lagoon with glittering blueish water. This lagoon also offers good accommodation and luxury hotels with facilities like a spa and body massage.
Save it On Pinterest.