Seychelles is a beautiful island country in the Indian Ocean. It's well known for its incredible beaches, tropical climate, and diverse wildlife. If you're looking for a summer vacation destination, Seychelles should definitely be at the top of your list.
There are many resorts and hotels you can stay in while you are there. So, if you want to experience Seychelles, read this article and find out what you can do in Seychelles.
From the sandy beaches of Mahe to the azure waters of Praslin, here are the 5 best Islands In Seychelles to visit.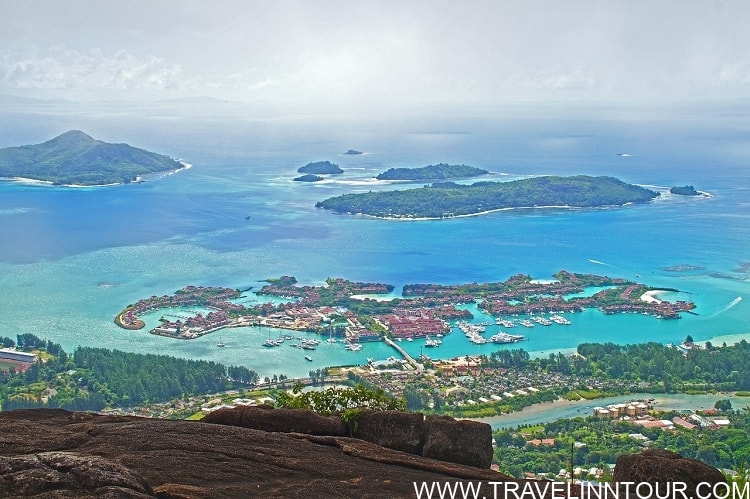 Experience the Paradise on Islands in Seychelles
The Seychelles islands are a paradise on earth. With white-sand beaches, crystal clear waters, and lush vegetation, these islands offer a unique and beautiful experience. The locals are friendly and welcoming, and the culture is fascinating. Whether you're looking for a relaxing vacation or an adventure, the following are the best islands in Seychelles to visit for a memorable summer vacation.
1: St. Pierre Island
St. Pierre is a haven for marine life and is uninhabited, making it the perfect place for a quiet getaway. It is located on the edge of the Curieuse Marine National Park, north of the island of Praslin and east of Curieuse Island. The distance from the island to Pointe Zanguilles on Praslin is a little over a mile.
It is not necessary that you are an adventurous traveler or a holiday lover; it can be anyone who wants to travel. There are so many places that are just waiting to be discovered and some of them are very beautiful. One of such places is Saint Pierre Island. It is located in the French territory of Reunion Island and it is a very popular tourist destination.
This island has beautiful beaches and beautiful water bodies. There's plenty to see and do for tourists in this location.
The calmness and serenity of this island will give you peace and make your holiday unforgettable. There is no need to worry about anything because this island will take care of you and give you the best memories.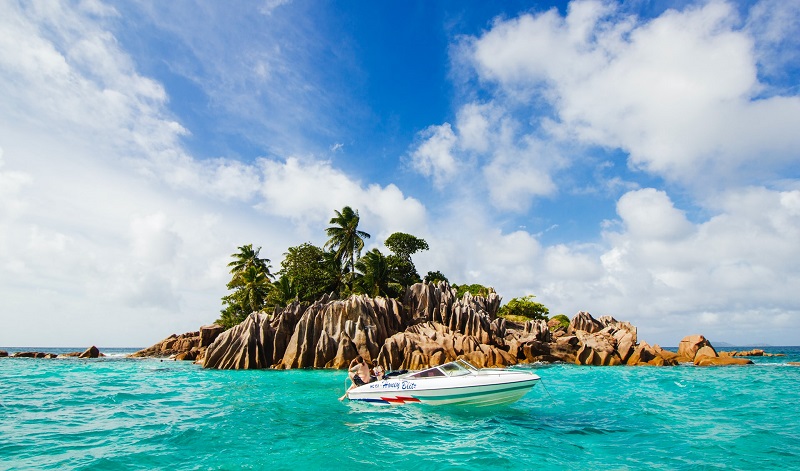 2: Praslin Island
The island of Praslin in Seychelles is a beautiful and quiet spot where you can get away from it all. Located off the east coast of Africa, this former colonial outpost of the French empire is known for its pristine beaches, beautiful waters, and gorgeous blue sky. The island is known for being a quiet, laid-back paradise where the sun shines nearly every day, making for a unique experience.
There are many activities to do on the island of Praslin. You can go diving or snorkeling. You should also take a walk along the beach or spend time at the pool. You can also do water sports like scuba diving or sailing. Another thing that you can do is to have a fun-filled game of, volleyball. Or, if you're an outdoors person, you can go hiking or fishing. You can also take part in water sports such as windsurfing, kayaking, or canoeing. The best thing to do while on the island is to just relax and have fun. If you are a foodie, you should try the local cuisine, such as the delicious Seychelles Creole food. You can also find lots of souvenirs and crafts.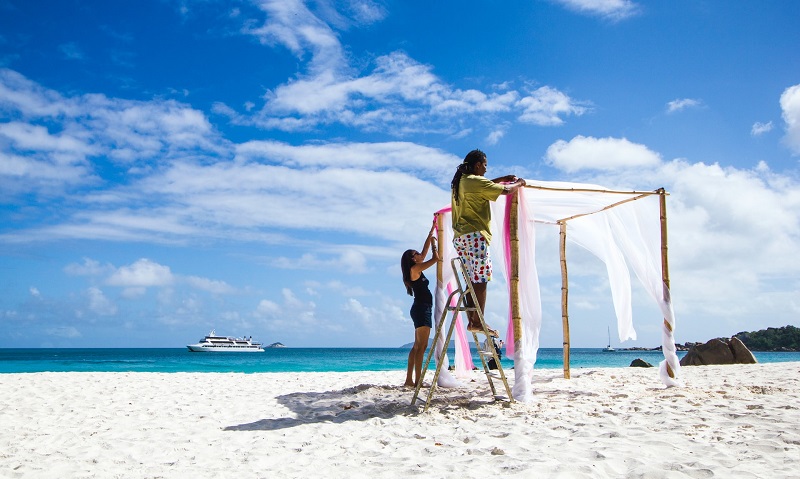 Experience the best of Praslin and La Digue Islands on a day tour that includes stops at some of the most beautiful beaches and attractions on both islands. Enjoy plenty of time to relax and explore on your own, and admire the stunning scenery. This tour will take you to Praslin Island, home to the UNESCO World Heritage Site, Vallee de Mai Nature Reserve, as well as La Digue Island, known for its stunning beaches and unique architecture.
3: Mahe Island
"What's the most romantic beach in the world?" You're probably thinking about a picture of a couple lying on a blanket under the stars, sipping a drink. But if you're like the majority of people, the real answer is a vacation to the island of Mahe in Seychelles. The island has a number of things to offer the tourists. These include beautiful beaches, stunning nature, incredible diving, and much more.
Mahe Island has a unique culture, with a language called Creole, and many of the locals speak French. The activities range from hiking to scuba diving and include everything from cooking lessons to yoga classes to sailing lessons to snorkeling trips.
The St Anne Marine National Park is a beautiful and serene place to go on a reef safari. Visitors can enjoy a variety of activities, including swimming, snorkeling, and diving. There is also plenty of fish and coral to see, making it a perfect place for nature lovers.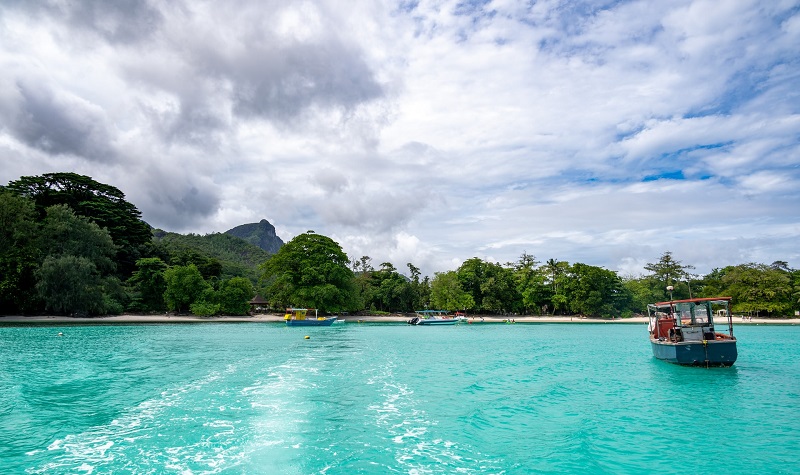 4: Curieuse Island
Curieuse Island is located in Seychelles, east of mainland Africa and north of Madagascar. The island is about 8 square kilometers in size and is home to a variety of plant and animal life, including Aldabra giant tortoises, and green sea turtles. It's one of the world's most remote islands, the entire island is made up of volcanic rock and coral. The island is only accessible by boat. It's perfect for a holiday with family or a romantic getaway.
If you're looking for a unique way to experience the beauty of Curieuse Island, consider booking a snorkeling and glass-bottom boat tour. This excursion allows you to explore the island's stunning coral reefs and marine life up close, while also giving you a chance to see the underwater world from the comfort of a boat.
This unique excursion takes you to two different islands, each with its own distinct personality. Curieuse is known for its nature reserve, while St. Pierre is home to beautiful beaches and coral reefs.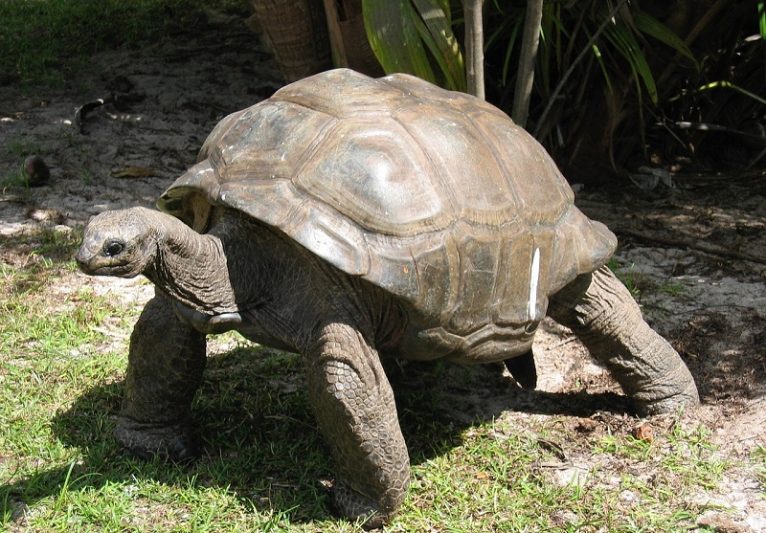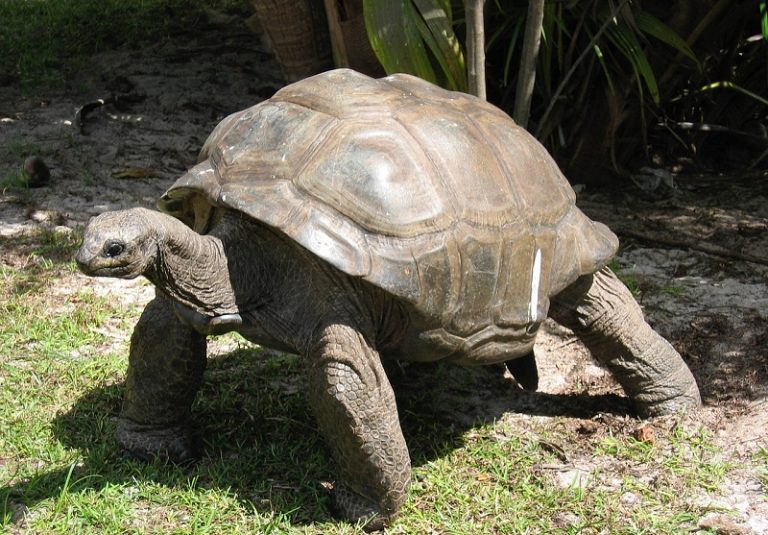 5: La Digue Island
La Digue Island is a beautiful place in Seychelles, has an amazing coastline and white sand beaches. This island is very popular among honeymooners and people who want to spend some quality time with their families. La Digue Island is a perfect place for those who want to have an amazing beach vacation. A 20-minute boat ride from Praslin will get you there.
The island is well known for its calm and relaxed atmosphere, which is why it is often referred to as the "Island of Love". La Digue is a French word meaning "bay", and the island is located east of Praslin island. This island is home to over 1,000 species of plants and animals and is one of the most popular tourist destinations in Seychelles.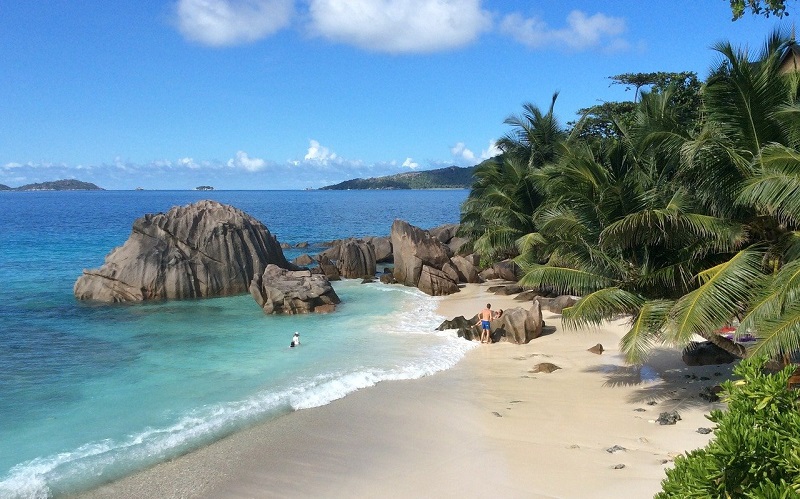 Plan Your Summer Vacation To Seychelles Islands Now
You can visit other cities in the United States instead, but that's not as relaxing as coming to Seychelles. If you want to get away this summer, you should consider a vacation in a new location. The Seychelles Islands are a perfect place for your getaway. Planning a trip now will ensure you have the best selection of accommodations and activities.
When to visit Seychelles?
If you are looking for the perfect place to relax during the warmer months, the Seychelles islands are a great choice. Summer is the peak season when the weather is hot and humid. Spring and autumn are also good times to visit, as the weather is cooler, with mild days and comfortable nights. The islands are at their most beautiful during this time of year, with blooming tropical flowers and lush vegetation.
Best Places to Stay
If you're planning a vacation, be sure to put that on the calendar. Don't wait until the last minute to book your travel and accommodations. You want to make sure you can afford a good hotel room and get there in a timely manner. If you don't have a solid idea about the destination, you may want to spend a little more money on your trip and go somewhere where the weather is more temperate. A tropical location will always be warmer than a high-latitude location.
Hotels Mahe Island: romantic
Hotel
Stars
Discount
Price before and discount
Select dates

L'Habitation Cerf Island

★★★

-53%

2 917

1 378

Fisherman's Cove Resort

★★★★★

-36%

5 121

3 256

DoubleTree by Hilton Seychelles Allamanda Resort & Spa

★★★★

-52%

4 161

2 010
In conclusion
Seychelles has a lot to offer both nature lovers and beach-lovers. Some of the best islands in Seychelles are Praslin Island, Curieuse Island, Cousine Island, and La Digue. The islands are blessed with a warm climate, beautiful beaches, lush vegetation, and a great range of activities from diving, snorkelling, kayaking to windsurfing.
We hope you find the article useful.
Save It On The Pinterest