This 1 day Osaka Itinerary will take you through the main attractions and highlights of the city of Osaka. This is the perfect way to get a feel for Osaka and see all the sights you need in just one day.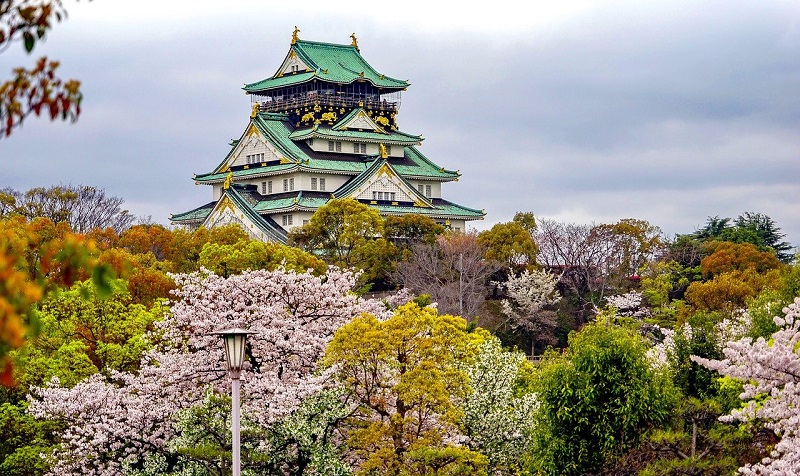 A full day in Osaka is going to be intense. We suggest doing this at least a couple of times before you visit the city again so that you can get a good handle on the place and figure out what you want to spend time on.
This itinerary is not meant to be exhaustive. There are so many amazing places to visit and eat in the city that you might want to deviate from the plans if you have some extra time on your hands.
So, to help you decide what you want to do in one day here in Osaka, we've put together the ultimate one day Osaka itinerary.
It's perfect for those who are planning a trip to the city for the first time and need to know where to go, what to see, and what's close by. Or for those who are coming back for another visit. Either way, you'll get a complete picture of what's going on and what you can do in one day in the city.
We have a few recommendations, but this is not an exhaustive list. We've provided links to articles to help you find out more about what's happening in Osaka and its surrounding areas.
You can use this as a checklist of things to do and places to eat or stay, or just as a starting point for a day of exploration. Whatever you choose, we think you'll find something special to do and see in Osaka and we hope you enjoy our recommendations!
1 Day Osaka Itinerary – Japan's Best Destination
In Osaka, start your day with a traditional Japanese breakfast called "hiyashi chuka" After breakfast head to the first attraction of the 1 Day Osaka Itinerary "Osaka Castle". It is the most iconic sight in Osaka and it offers you a good view of the city.
1: Osaka Castle – A Day in Osaka
Osaka Castle is a magnificent piece of architecture that was built during the Edo period. It is a must-visit place for any tourist who is visiting Japan. This castle is not only famous for its architecture but also for its history.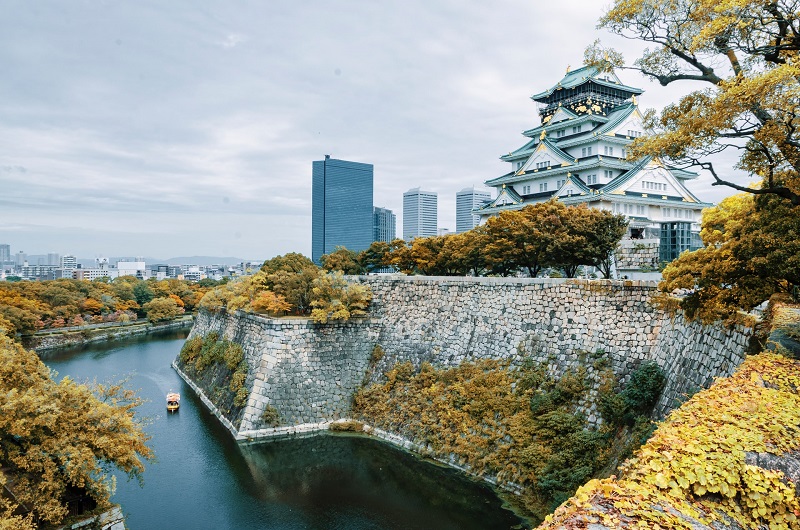 There are many gardens in this castle. You can see beautiful flowers and plants in the garden. There is also a museum and a museum of Japanese art. You can get to know about the ancient Japanese culture in this garden.
If you are visiting Osaka castle for the first time then it will be best for you to take a boat ride on the river. The boat ride will help you to see the beautiful views of the castle and the nearby places.
Today, this castle is open for tourists and you can visit it. You will get to explore the various rooms and halls. You will get to see the paintings, sculptures, woodwork, and ceramics that are used in the construction of this castle.
You can also take an entertaining guided walking tour of Osaka Castle and its surrounding areas. Enjoy the beauty of the castle grounds with beautiful gardens and walkways while learning about the history of Osaka and its famous landmarks.
2: Dotonbori – 1-Day Trip in Osaka
The Dotonbori shopping district is a major attraction for tourists visiting the area. It has everything from restaurants, bars, and shops to unique art galleries, museums, and cultural sites.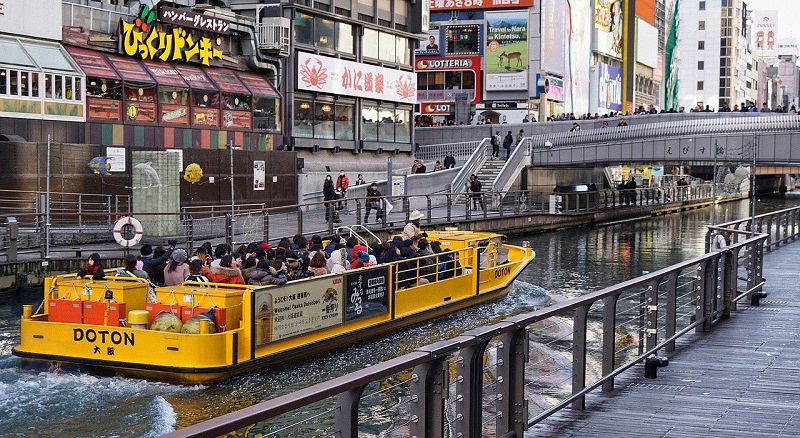 There are many things to see and do in Dotonbori and there is so much to see and do that visitors will find themselves spending most of their time walking around, trying to decide which place to visit next.
For those who are interested in shopping, there are several different options to choose from. There are a number of famous stores such as Uniqlo, Zara, Muji, and Uniqlo, and you can find any kind of clothing and accessories you are looking for.
For foodies, the Dotonbori is home to a number of popular restaurants. You can eat Japanese or Chinese cuisine, traditional dishes, or Western cuisine, so there is something for everyone.
Dotonbori's nightlife is centered around its numerous izakaya, where patrons drink and eat for hours at small, informal restaurants serving the city's famous bento boxes, or kaiseki, a Japanese food style that emphasizes seasonal and locally sourced ingredients.
It's best to come with an appetite, as the neighborhood's cuisine is heavy on rice and sushi, but it's also possible to sample the area's specialty foods, such as okonomiyaki, a pancake-like dish served on a stick.
After a bit of time here, take the train up to the top of the tower in the Umeda district for the panoramic view of Osaka city and beyond.
3: Explore Umeda District – Things To Do In Osaka
This is the center of shopping and dining in the city and a good place to grab lunch or dinner. It's a five-minute walk from Dotonbori, where you'll find the main tourist attractions.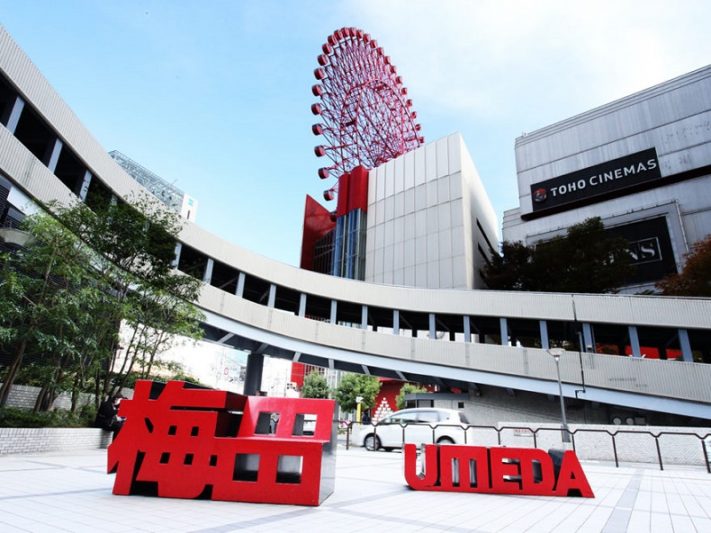 Hankyu Sun Square has a unique photography spot called the Umeda Chair, it's a fun spot to take pictures, or just admire the beautiful architecture of the buildings. Otani Museum of Art (Nishinomiyashi Otani Memorial Museum) is located in the Umeda area and is a great place to visit if you are interested in art. 
The HEP FIVE Ferris Wheel is an original and exciting attraction in Osaka. It offers a fun way to spend an afternoon and is especially good for those who don't have a lot of time in Japan.
To get there, take the JR Umeda Line to Hankyu Umeda Station. Exit the station and walk toward the main road. Turn right and walk toward the HEP Five store. The HEP FIVE Ferris Wheel is on the rooftop of HEP Five shopping complex.
Elementary school-age children (about five years old) can ride for free, but for adults, the fare is 500 yen
A word of warning: You need to wear comfortable clothes for this ride as it's a very long way up and you may end up getting wet due to rain and mist on the upper deck. This is not a suitable activity for those with any medical conditions or injuries, as it involves sitting in an elevated position for a long time. You might want to consider bringing along a bottle of water for the trip.
Umeda Sky Building is another important place in Osaka where you can spend some time with your friends and family. You will find lots of restaurants, cafes, bars and other things here. You can enjoy your time and have fun with your friends and family.
4: Lunch spots in Umeda
There are many famous restaurants in Umeda, but the most famous and famous ones are Natsume and Shinko Shobai. Both the restaurants are known for their amazing dishes and delicious taste. You can find great katsu (deep-fried pork cutlets) and noodles, but be sure to order the tsukemono (pickled vegetables).
5: Kuromon Market
Kuromon Ichiba is a lively covered market in Chuo Ward of Osaka city. The market is famous for its wide variety of fresh produce, as well as its large selection of seafood. In addition to these attractions, Kuromon Ichiba is also home to many restaurants and shops, especially those serving sushi, udon, and ramen.
The market is best visited between 9 AM and 12 PM, and during this time the market is also the most crowded. In order to visit Kuromon Ichiba, take the JR Chuo Line to Osaka Station and change trains at Namba Station. Get off at Kuromon Station, which is on the Umeda side of the station.
This market has been attracting shoppers since the late Edo period. Its main attraction is its variety of food stalls and shops selling Japanese goods. The market is also famous for its wide selection of souvenirs such as lacquerware, bamboo crafts, kimonos, and ukiyoe prints.
6: Check out the Osaka Aquarium Kaiyukan
Osaka Aquarium is a truly impressive attraction. This is a great zoo and aquarium with plenty of exhibits to keep you busy. Kids love it! Visitors are welcomed into a huge ocean environment featuring coral reefs, lagoons, and an underwater tunnel. There are over 150 exhibits that showcase the world's most spectacular sea creatures.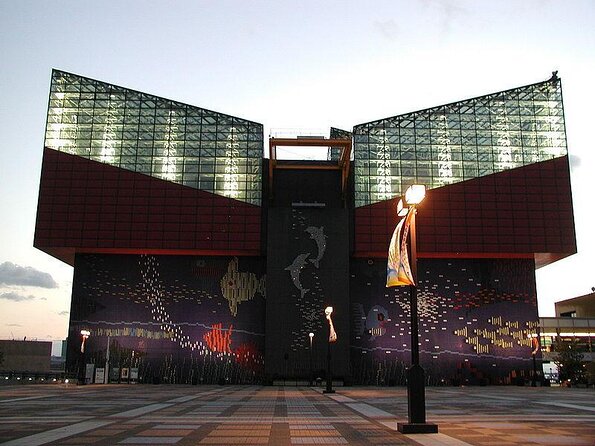 Kaiyukan has over 10,000 sea creatures and over 27 tanks featuring over 150 species. The place is home to a lot of fish that you won't see anywhere else in Japan.
Osaka Aquarium Kaiyukan is a popular attraction for families who love sea life and want to enjoy the best aquariums in the country. The Kaiyukan is a good spot for children to learn more about marine life. The aquarium also provides educational activities for kids.
You can also check out the Kaiyukan during the daytime. You don't need to go there at night to get a taste of the place.
7: Visit Universal Studios: Theme park in Osaka, Japan
Located in Konohana Ward, this is a popular theme park. There's a wide variety of rides, shows, and attractions, from the original Studio Tour to the amazing Wizarding World of Harry Potter. It's the perfect family park.
The park offers plenty of rides and shows, many of which are geared towards children. The theme park also features some of the most popular Japanese movies in its special screenings.
Ticket Price: Adult ¥8,400, child ¥5,400. Opens between 8:30 a.m, and closes at 10:00 pm depending on the season. We recommend that you get to the park an hour before the gates open to pick up your tickets in advance to avoid the long queues.
8: Best Cherry Blossoms In Osaka
The city is famous for the cherry blossom festival. You can enjoy the festival at the end of March. Cherry blossoms are in full bloom between early March and late March in Japan, though sometimes the blossoms can be seen in the first week of March.
To celebrate the blossoms, visitors are often welcomed to take a stroll along the beautiful streets of the city. Some of the best places where the cherry blossoms can be seen are the:
Daisen Park, Osaka Castle Park, Settsukyo Park, Koriyama Castle, Settsukyo Park, Mount Yoshino, and Himeji Castle.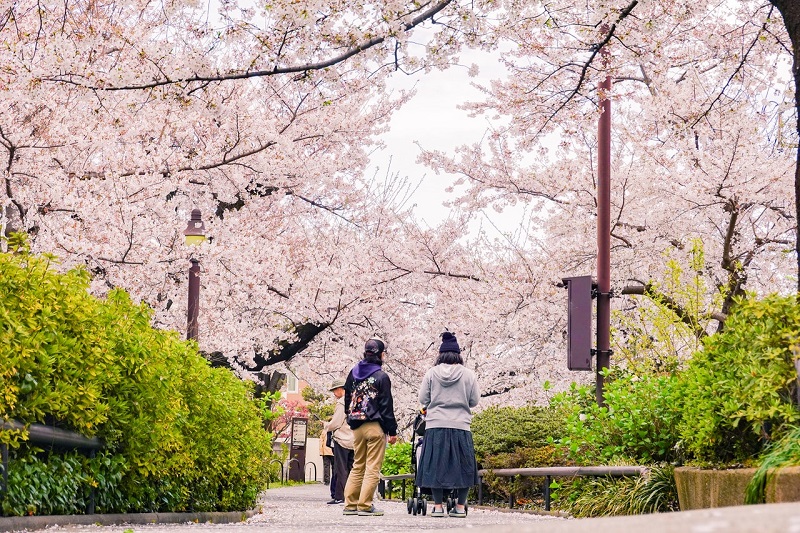 Guided Tours That You Can Add In Your 1 Day Osaka Itinerary
1: Osaka Tour with a Local Host
Whether you are just a beginner or you're experienced in traveling, this tour is perfect for you. You can book a private tour with a host who will take you around the city and introduce you to some sights. You get a personalized tour of the city, and you also get to meet some locals.
2: Private Guided Tour of Nippombashi District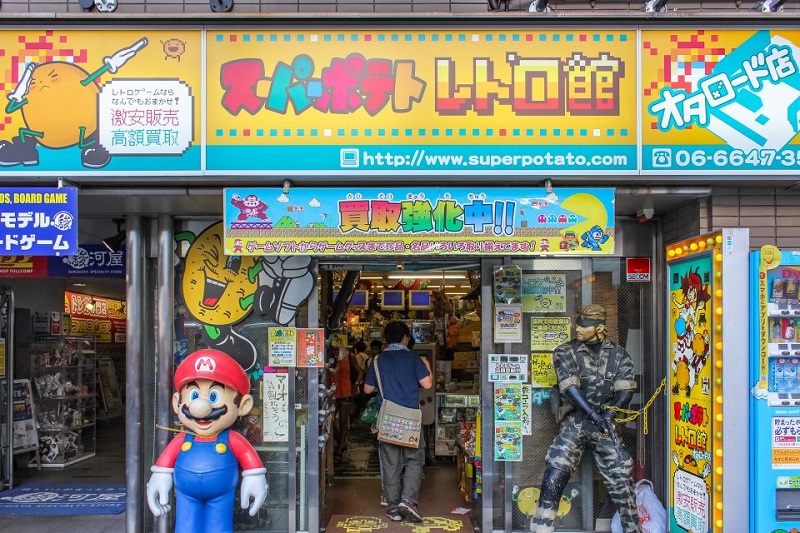 There are plenty of things to see and do in the area, from the latest anime to unique gaming shops. On this tour, you will be able to enjoy shopping and eating at the various food stalls along the way and get to know more about the anime and gaming culture in the city.
Osaka Nippombashi district is one of the most popular anime/gaming destinations in Japan. The Nippombashi district has over 700 shops and arcades, a huge range of restaurants, and various other entertainment venues. 
3: Shinsekai Food Tour In Osaka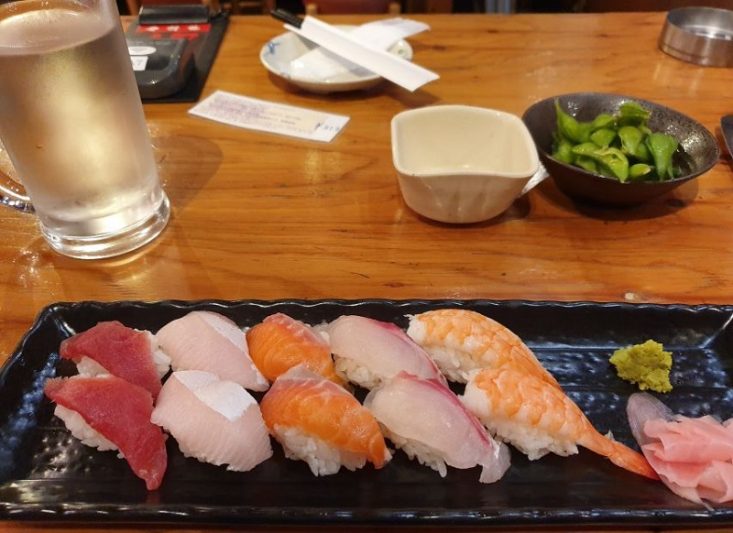 Shinsekai is an old neighborhood located in the south of Osaka City. Many foodies visit this area for its authentic restaurants, street vendors, and food tours.
Shinsekai Food Tour is a unique food tour that is very popular among tourists in Osaka. You will find interesting Japanese food that is rarely found in the tourist area of ​​Osaka. You will have the opportunity to visit some of the most traditional and authentic Japanese restaurants.
You will be able to enjoy a delicious lunch at a Japanese-style restaurant and then go back to the arcades, where you will be able to taste some of the most delicious Japanese desserts.
We suggest you to prepare an empty stomach because this tour is not suitable for people who are not used to eating heavy food. A walk through the most famous tourist areas of Osaka will show you some authentic places where you can eat a typical Japanese snack.
4: Osaka Nightlife Tour
Whether you're into arts, food, nightlife, or sports, the choices in Osaka are endless. A mix of sightseeing and fun activities is designed to get you immersed in Osaka's nightlife and culture. Experience the city from a local's perspective, with a guide who knows all of the places to see and things to do.
The city's nightlife includes a wide range of activities, including karaoke bars, dance clubs, live music venues, Japanese teahouses, traditional restaurants, and drinking establishments, such as izakaya and bar pubs.
Osaka also offers various entertainment facilities, such as cinemas, theatres, casinos, museums, concert halls, and sports stadiums.
Is one day enough in Osaka?
If you plan to visit Osaka, then one day is not enough. You should plan on staying there for at least two days. The city is very large, and you will want to see everything. So you should plan on spending two full days in the city. 
The city of Osaka is home to many major attractions. There are a lot of things to see and do. You should make sure you take your time and see them all.
Is Osaka foreigner friendly?
Yes, Osaka is a very foreigner-friendly city. In fact, Osaka is ranked number 2 in the world for its foreigner friendliness. Because of this, it is a great city for people who want to travel and enjoy their stay. Many people speak English and it is easy to get around. 
The Japanese people are very friendly and they will go out of their way to help you. Osaka has a very low crime rate and there are a lot of things to do in this city.
Best Time to Visit Osaka, Japan
The best time to visit Osaka, Japan is during the spring. During this time of year, the weather is perfect for exploring. The cherry blossoms are beautiful, and the food is delicious. You can also enjoy some of the best festivals in Japan, like the Matsuri (Festival). This festival takes place every year in April, and it is held in honor of the goddess of mercy, Kannon.
How to Get Around
Osaka is a fairly large city, but it's relatively easy to navigate by foot. There are signs everywhere. You'll also find that most stores, restaurants, and transportation are all within walking distance from each other.
You can use this to your advantage, by taking a short walk to get to where you want to go.
Here are some ways to get around the city:
Bicycle – Osaka is a very bike-friendly city. There are over 300 miles of bike lanes throughout the city, and you can rent bikes for around $2 per hour.
Bus – Buses run frequently throughout the city, and they're usually the cheapest option for getting around.
Train – The city's main train station is located in the middle of the city. It's easy to reach any part of the city using public transportation.
Taxi – Taxis are abundant in Osaka, and you can order one through the Uber app.
The Best 24 Hour Hotels to Stay In Osaka For a Relaxing Holiday
If you are planning to visit Osaka for any purpose then you must stay in one of the best hotels in Osaka for 24 hours.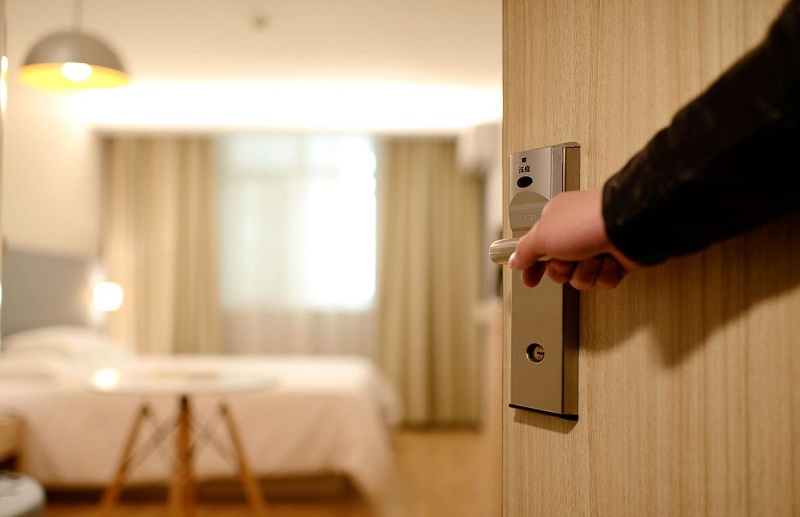 Cheap Hotels in Osaka for 1 Day Stay
If you are a person who likes to save money, then there is no need to spend more than you can afford for your hotel stay in Osaka. There are plenty of cheap hotels in Osaka which offer excellent quality and comfortable stays. But most people don't know where to look for cheap hotels in Osaka.
Hotel Moxy Osaka Shin Umeda (****)
[tp_link] Shortcode validation failed:
"Check-out: today +" must be greater than "Check-in: today +".
Moxy Osaka Shin is a convenient pet-friendly accommodation choice in Osaka, Japan. Its central location makes it easy to explore the city. The hotel offers spacious guest rooms with free Wi-Fi access and a work desk.
Conveniently located near Osaka's major attractions and entertainment districts, including Uraeyasaka Shrine and the Ryotokuin Temple. Moxy Osaka Shin Umeda offers guests the ideal location in which to explore the city and take advantage of the many cultural, educational, and recreational opportunities that Osaka has to offer.
Hotel Oaks Shinosaka (***)
[tp_link] Shortcode validation failed:
"Check-out: today +" must be greater than "Check-in: today +".
The Nishinakajima station is about a 10-minute walk from the hotel. A stone's throw from Osaka's main attractions and sights, this hotel has an excellent location for tourists to explore Osaka with ease. In addition, guests can reach the airport with ease, thanks to the hotel's proximity to the city's central train station. There is also an onsite restaurant that serves traditional Japanese cuisines.
There is also an English speaker on call 24/7 at the front desk, which is helpful for those who don't speak Japanese.
Hotel Yamatoya Honten Ryokan Osaka (***)
[tp_link] Shortcode validation failed:
"Check-out: today +" must be greater than "Check-in: today +".
Its location is convenient for tourists, sightseers, business travellers, and those requiring easy access to the many local attractions. All the necessary facilities, including free Wi-Fi access in all rooms, a conference room, a business center, and a restaurant, are provided for guests.
Convenience and comfort make Yamatoya Honten Ryokan Osaka Hotel the perfect choice for your stay in Osaka.
More Options to Choose From
Hotels Osaka: Popularity
Hotel
Stars
Discount
Price before and discount
Select dates

Swissotel Nankai Osaka

★★★★★

-46%

2 201

1 187

Hotel Universal Port

★★★★

The Park Front Hotel at Universal Studios Japan

★★★★

Hotel Keihan Yodoyabashi

★★★★

-18%

391

321

The Bridge Hotel Shinsaibashi

Sotetsu Grand Fresa Osaka-Namba

★★★

Candeo Hotels Osaka Namba

★★★★

RIHGA Royal Hotel

★★★★★

-39%

142

86

Cross Hotel Osaka

★★★★

-38%

116

72

Karaksa Hotel Osaka Namba

★★★★

-6%

61

58

Agora Place Osaka Namba

★★★★

-9%

59

53

HOTEL THE FLAG Shinsaibashi

★★★

-14%

101

87

Hearton Hotel Shinsaibashi Nagahoridori

Mitsui Garden Hotel Osaka Premier

★★★★

-6%

93

87

SARASA HOTEL Shinsaibashi

★★★

-33%

369

248

Hotel New Hankyu Osaka

★★★★

-28%

110

80

Art Hotel Osaka Bay Tower

★★★★

Hotel Monterey Grasmere Osaka

★★★★

-22%

92

72

Hotel Universal Port Vita

★★★★

Daiwa Roynet Hotel Osaka-Kitahama

★★★★
Conclusion
This itinerary is based on a day trip to Osaka, Japan. It takes a little bit of planning, but a short trip to the city of Osaka offers so much to see and do, that you'll find yourself wanting to come back again and again.
The city's cultural attractions include numerous museums, art galleries, performing arts centers, and historic temples and shrines. With more than 80 million tourists visiting each year, Osaka is a destination for both visitors from around the globe and locals who want to discover more about Japanese culture and traditions.
Save It On Pinterest