Did you hear about booking travel accommodation through Airbnb but you're not sure what it is?
What is Airbnb?
It is a website where travelers can book beds, rooms, or complete apartments in private homes around the world. The idea is that tourists live in local homes to get more local experience and their hosts get to share their home with like-minded people while also making money.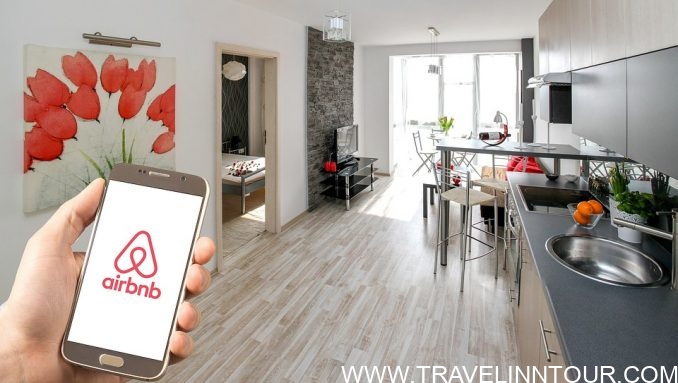 There has been an increasing trend in recent years of using homestay or short term rental accommodation over hotel rooms. This type of rental has a lot of positives to it, such as more space, but it also has some negative aspects, such as a lack of privacy. The best way to decide if using the likes of Airbnb is for you is to compare the pros against the cons.
It's holiday time. Many are looking for accommodation. Let's take a look at the pros and cons of Using Airbnb.
Pros of Short Term Rentals
It generally costs a lot less than a hotel.
Hosts can offer a more personalized service.
Access to a kitchen means you can save money on eating out.
You get more space for your money, which is particularly useful for families.
You'll get to stay in unusual places.
You can see reviews of both the hosts and the rooms.
You can live like a local outside of tourist neighborhoods.
Airbnb can help find alternative accommodation in place of cancellations.
Cons of short term rentals
The property may not match the description.
The host is unresponsive to your needs.
Local laws mean that your rental is actually illegal.
Reservations aren't made instantly.
Date restrictions.
Hidden fees such as cleaning charges.
Not as much security as there would be in a hotel.
Reviews could be false or misleading.
Hotel services and amenities may not be present.
Privacy can be sacrificed.
Limited location choices, generally outside of the city center.
No maid or concierge services.
If you live in a city that witnesses a lot of tourism, you may want to rent out your home. If you have a spare room, you can rent this out or an entire house/apartment if you are going to be out of town. Airbnb makes it easy for you to do this. If you have concerns (naturally) about your home getting damaged, they provide a Host Guarantee with an insurance policy of $1 million.
However, this excludes items such as amounts of cash, artwork, and pets, so bear this in mind. Renting out your home can be a great way to top up your income, but you should always be aware of rental income taxes. Lastly, in some cities short term rentals are illegal, so you should check your rental agreement before listing your home on Airbnb.
Top tips for using Airbnb as a Host
Take plenty of photos in bright light before listing your home.
Be descriptive- queen-sized bed? Let them know.
Set boundaries and stick to them.
Provide a welcome guide with house rules, restaurant tips, and a map.
Adjust your prices in accordance with the season, events, and conferences.
What percentage does Airbnb take from hosts?
Airbnb charges a commission of 3% to cover the costs of processing payments. People who are willing to use the site on a regular basis pay $ 349 per year to promote their property, and For each reservation, no commission is charged.
Top travel tips for using Airbnb as a guest
Ask the host if the property is available for your dates before paying.
Stay with a host who has a few reviews.
Fill out your profile fully to let hosts know more about you.
Ask about bathroom schedules to avoid congestion.
If you enjoyed your stay, leave a small handwritten note.
Is Airbnb safe?
Personally, I always felt very safe using Airbnb where I was, so I hope you have a good experience as well.
Airbnb has changed the way that we travel. It's ideal for budget-conscious travelers and business people in town for a few days. As long as you exercise caution as both a guest and a host, it can be a great way to save money or top up your income.
Shere, you Airbnb pros and cons with our readers, your valuable comments are highly appreciated.
Save it on Pinterest.