A country that was once a part of flourishing empires decade after decade, Turkey is dotted with remnants of Ottoman, Greek and Roman empires. Visiting this beautiful destination at length is a great idea, but only if you are planning a long vacation. Turkey is enormous and most of its popular destinations are located far away from one another. In other words, if you want to visit Pamukkale or Cappadocia from Istanbul, it is going to take around 6 to 8 hours by road. These destinations can only be combined if you plan to spend more time in Turkey. For two days in Turkey, including these places would get tiresome and a lot of time would be spent travelling to these spots.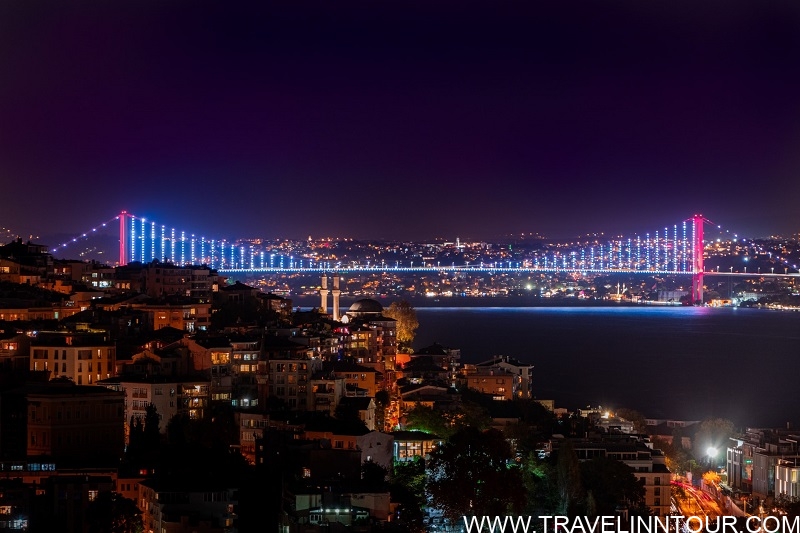 If you have only a couple of days to spend in Turkey, you may want to concentrate on Istanbul. The city of Istanbul offers a mix of cultural heritage, natural splendors, and a grand food scene, so even 2 days would not be enough to explore everything it has to offer. For those exploring Turkey for a short vacation or applying for a Turkey visa, here is a sample two-day itinerary as a guide to help you out with what Istanbul is all about.
Why Visit Istanbul?
For starters, it is a unique city that sprawls across two continents. The Bosphorus Strait splits this city into two – the western shoreline lies in Europe while the other lies in Asia and each section have a gorgeous amalgam of Asian, European, and Middle Eastern essence. In addition to this geographic aspect, Istanbul is rich with cultural heritage and historic relics, with many of its attractions listed as UNESCO World Heritage sites. The local cuisine and weather are top-notch as well. For foodies and nature lovers alike, Istanbul offers the perfect balance of Mediterranean vibes and enticing culinary delights.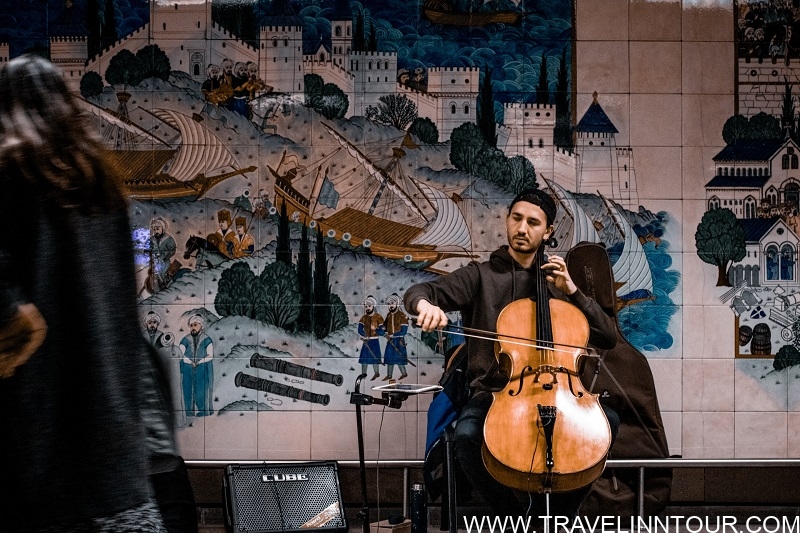 2 Days Turkey Itinerary
Day 1:
Begin your day by exploring Istanbul's Asian side. The area of Sultanahmet particularly is teeming with some of the most breathtaking highlights of Istanbul.
What To See And Do On Day 1
Topkapi Palace – This magnificent museum is located in Fatih district and is a classic Ottoman-style palace that was the seat of the then ruling Ottoman Empire for many years. Beautiful architecture and interior decor make this a sight to behold!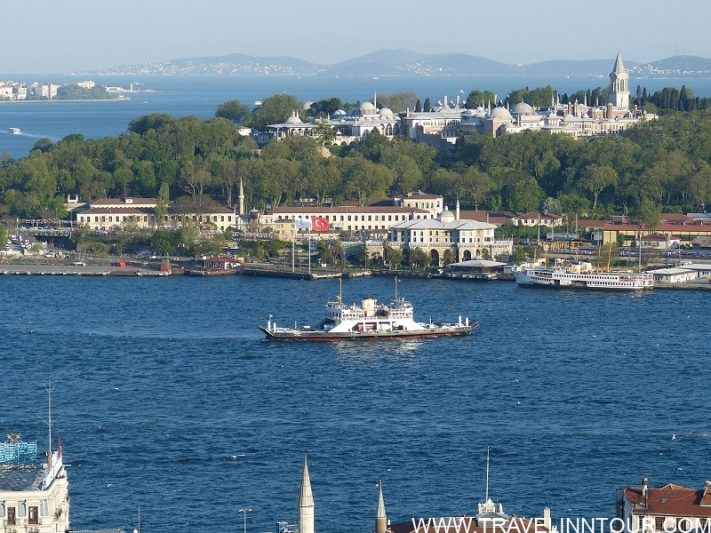 Blue Mosque and Hagia Sophia – Two of Istanbul's most famous landmarks, the Blue Mosque and Hagia Sophia, are often mistaken as one. However, Hagia Sofia dates back much further than Blue Mosque. These attractions are both within walking distance and have their own unique charm, with interiors adorned with ottoman-inspired designs. Although originally called Sultanahmet Camii, Blue Mosque got its beloved name due to the bright and overpowering blue tiles that dominate the hue and brilliance of this attraction.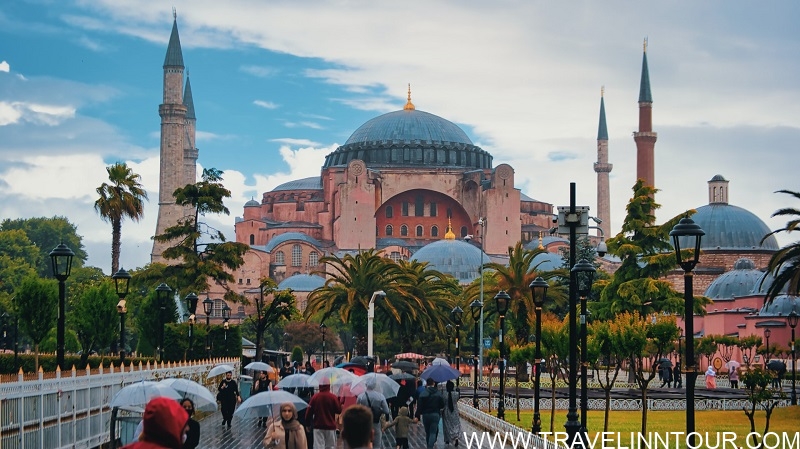 Great Palace Mosaic Museum – Located at Sultanahmet Square, this fascinating museum lets you enjoy beautiful mosaic works created during 450-550 AD. The intrinsic attributes of the mosaic tiles and the resulting masterpieces would appeal to any art lover.
Bosphorus Cruise – Wind up your day with an enchanting time onboard a cruise that meanders along the Bosphorus strait. The evening cruise is a wonderful experience to view the shorelines from a different perspective where you can watch the bustling city hushing down during sunset and gradually the shorelines light up in brilliant illuminations. You can tweak up the experience with add-ons like a scrumptious 3-course Turkish dinner with belly dance and traditional folk performances.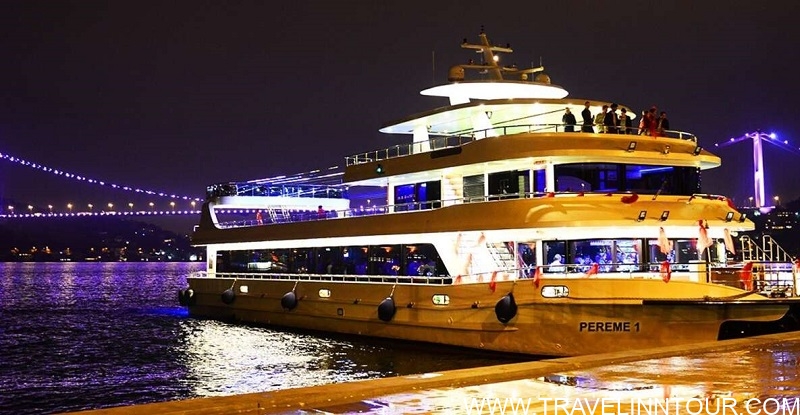 Day 2:
What To See And Do On Day 2
Taksim Square Tram Ride – Take a short ride on the heritage tram line that runs between Taksim and Tunel. A beautiful experience to view the townships of the European side of Istanbul.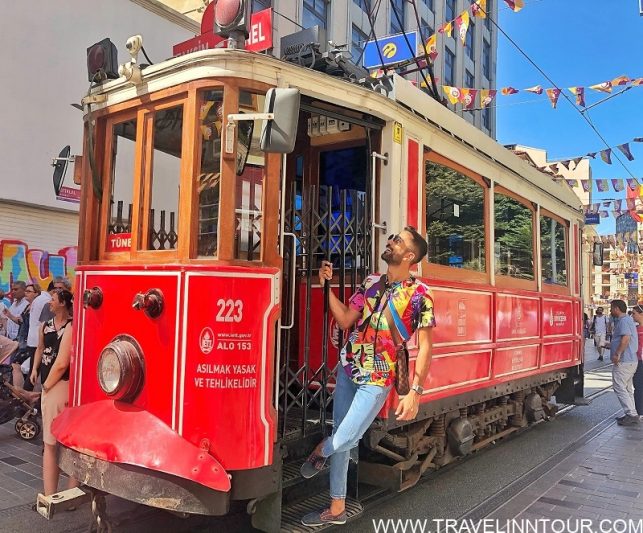 Galata Tower – Enjoy a tour of this medieval citadel which offers gorgeous views of the township. The surrounding areas are also peppered with old-world charms and relics of bygone eras.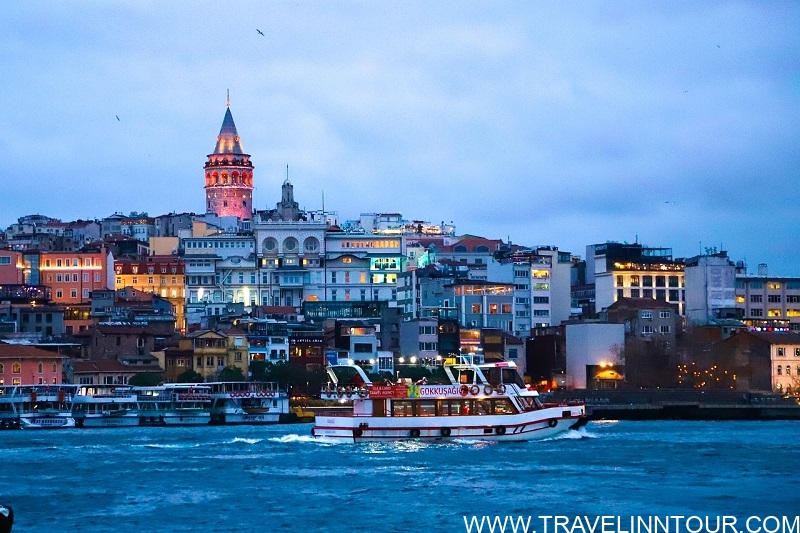 Grand Bazaar – Pick up something for yourself or your family and friends as a souvenir of your Istanbul travel. But the only problem you would face is you wouldn't know where to start! Grand Bazaar is among the oldest and largest shopping arenas in the world and boasts to have around 61 streets teeming with more than 4000 retail outlets and shops. You will be spoiled with choices for shopping.
The Whirling Dervishes Show – If you have a late flight, or if you are staying whole 2 days in Turkey, then there is no way you can miss this enchanting Whirling Dervishes show which is held at the Hodjapasha Cultural center. Watching the performance, which mixes Sufi music with a twirling dance, gives a surreal sense of peace.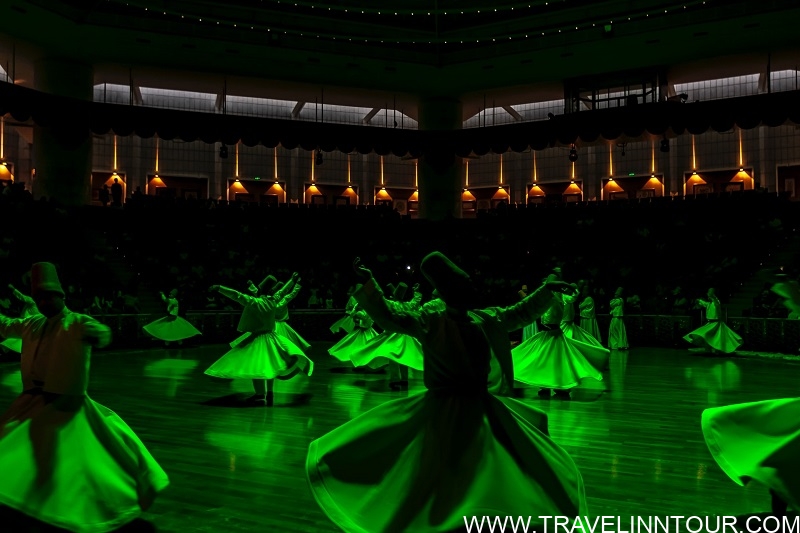 Top Accommodation Options in Istanbul
For accommodation, Istanbul has an amazing assortment that suits all genres of travellers. Right from family holidaymakers, budget-conscious visitors, solo backpackers to couples looking to have a romantic time, Istanbul presents a stay option that caters to everyone. Here are some of the selections that are among the finest accommodations in Istanbul.
Budget Hotels – Santa Sofia Hotel. Recital Hotel, Perapolis Hotel, Mitra Downtown Hotel
Hotels Istanbul: romantic
Hotel
Stars
Discount
Price before and discount
Select dates

Celine Hotel - Ottoman Mansion

★★★

-19%

179

145

White House Hotel Istanbul

★★★★

-32%

266

181

Hammamhane

★★★

-44%

160

89

Tomtom Suites

★★★★★

-41%

347

203

Hotel Amira Istanbul

★★★★

-43%

185

106
Deluxe Hotels – All Seasons Hotel, Golden Horn Hotel, Skalion Hotel and Spa, Ramada Istanbul Grand Bazaar, Gülhanepark Hotel & Spa
Luxury hotels – Clarion Hotel Golden Horn, DoubleTree By Hilton Istanbul – Old Town, Millennium Istanbul Golden Horn, Vogue Hotel Supreme Istanbul, St Regis Istanbul
Best Restaurants to Check Out in Istanbul
The food scene is impressively delicious and you definitely have to check it out on a Turkey trip. Here are a few hand-picked restaurants and cafes you should visit on an Istanbul trip.
Spago Restaurant & Bar – This charming venue offers refreshing scenic aerial views with alfresco settings and a menu filled with scrumptious Italian, American and Asian flavours.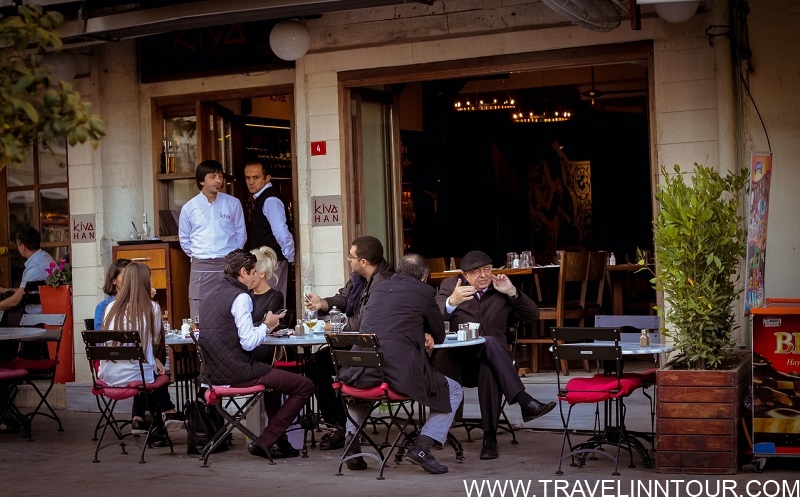 Nar Lokanta
Phone: +90 212 227 10 61
Fusing the best of Turkish culture and cuisine, the restaurant offers a pleasant ambience with Turkish accents that reflects in the cuisine as well. Some of the dishes are inspired by Ottoman recipes dating back thousands of years.
Phone: +90 216 342 47 47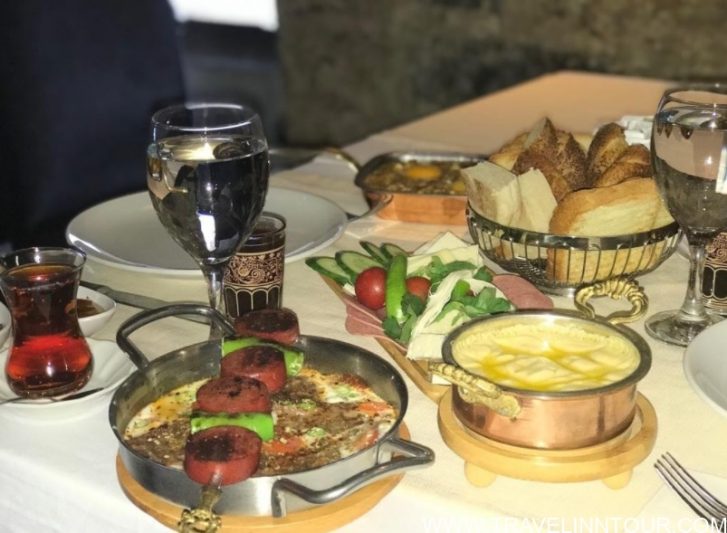 an interesting dining venue located inside a tower that is more than 2000 years old. The tower sits amid the flowing waters of Bosphorus Strait which makes this restaurant the best venue to enjoy delicious meals with gorgeous skyline views of Istanbul city.
Phone: +90 212 635 79 97
The courtyard setting of the restaurant complements beautifully with the Mediterranean ambience and the menu is filled with authentic dishes crafted in ancient Ottoman-style cooking methods that were once served to the Ottoman rulers.
Best Time to Visit Istanbul
The clear blue skies and leafy breeze welcome you during the months of March to May and September to November in Istanbul. May and September are peak seasons so everything in terms of pricing will shoot up. The shoulder season in Istanbul falls in March and October which are better times to travel for budget-conscious travellers. July is the hottest month and December usually is filled with heavy downpours hence it is better not to travel during these months to Istanbul.
There are so many sites to visit in Turkey; Tell us about your favourite in the comments below!
Save It On Pinterest