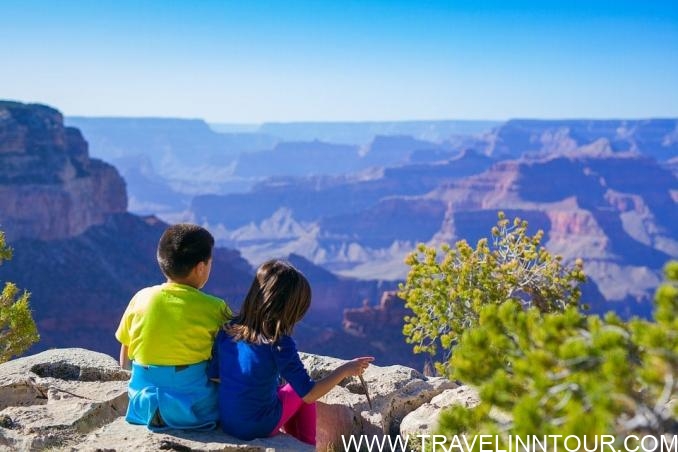 Travel changes the way we view the world. Here a new generation of travelers from Legacy Classical Christian Academy, grades 2, 3, 4, 5 and 6, share their travel experiences!
Travel Through The Eyes Of Children.
You should plan a trip to Hawaii. It is sunny and warm and the stores are fascinating. They have car rental places when you get there. Hawaii is a great place for fun like swimming, canoeing, trails, surfboarding and much more. The food is tasty and some is interesting, like poi. Poi is brown and tastes like nothing. It's gross! That's why I think you should go to Hawaii.
by Tyler, age 12
Whoosh! That's the sound of our plane landing at John Wayne Airport in Santa Ana, CA. After we got off the plane we went directly to our hotel, the Best Western, and checked in. The next day we woke up early and walked to the Disneyland gate. Our first day was filled with excitement. We went on the Peter Pan ride first and it was awesome. Standing in all the lines was probably the worst thing. A lot of times it was hot so we got tired standing in line, but after going on the ride it was worth it.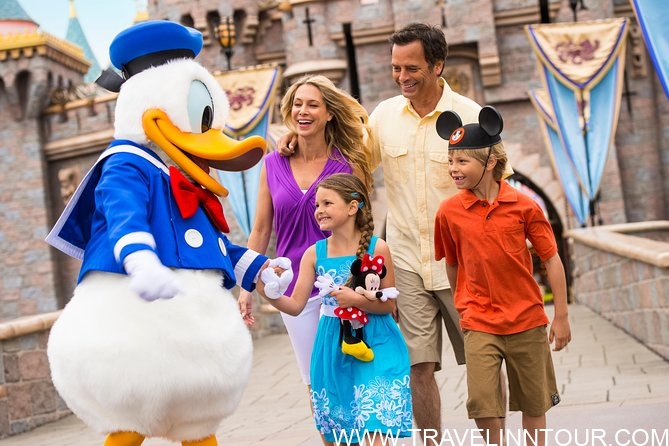 Even though we were at Disneyland for 5 days, we did not have enough time to try out all the rides, but we did go on a lot! Big Thunder Mountain Railroad was our favorite ride. It went up a huge mountain and then came zooming down again; there also were sharp turns and splashing waters. I would also recommend Space Mountain, Splash Mountain, Soarin' Over California and California Screamin'. Disneyland and California Adventure have many restaurants, such as the Carnation Café and the Blue Bayou. Last of all I recommend that if you have never been to Disneyland before, you must go!
by Alaina, age 11
Sandy Destination – Travel Through The Eyes Of Children
A 7-mile beach on the Pacific Ocean called Long Beach, Washington, is my warm vacation dream. We left in August; it was a beautiful day. We took our Grand Caravan with all of my cousins and off we went. Once we had finally gotten there, we unpacked and went into our heated cabin. I was so glad there was heat because last year it wasn't heated! Thankfully I have a nice father who fixed our heat issue. Long Beach has lots of beautiful ocean scenes and senses. Every night we walked down a grassy path to the beach where we roasted hot dogs and marshmallows. Yum! One day we went to the amusement park, but every day we went to the beach and played in the sand, making sculptures down by the water. My favorite activity was going on a wonderful and adventurous 14-mile bike ride.
I would recommend Long Beach because it has beautiful sites and lots of fun things to do. I had a great vacation!
by Amanda, age 12
"Mom, is the plane almost there?" "No. You need to be quiet or you'll wake Channon. Read a book, or maybe go to sleep. Just don't worry about it." I slumped in my seat. I started to silently mutter in agony. I was anxious to reach Cleveland, where grandparents, aunts, uncles, and cousins waited. Finally, a voice from the cockpit filled the cabin, "We will arrive in Cleveland in forty-five minutes."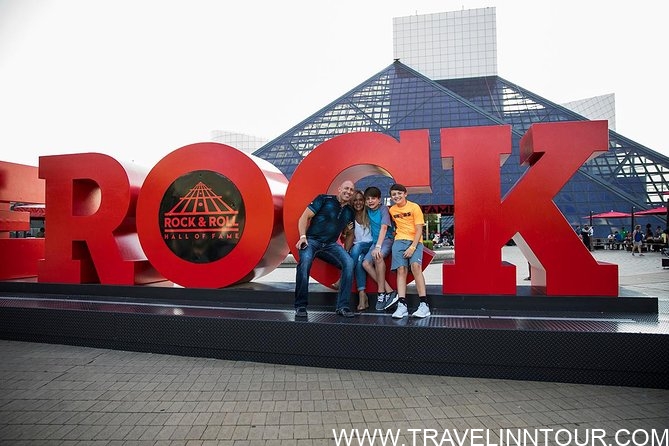 My heart leaped for joy. I wanted to skip around. I wanted to dance a Scottish jig. Forty-five minutes the plane landed and we emptied it out. Mom headed straight to the luggage rack and pulled our stuff down. We drove to a hotel. The people were nice and the food was great. We went to Applebee's later that day, and we went by my mom's old high school. We enjoyed the day. My sister Channon, Mom and I went to Baskin-Robbins for an ice-cold treat.
Baskin-Robbins is a definite place for anyone to enjoy a purely delectable frozen snack. The next hour, we were welcomed back to the hotel by some hospitable people. When I went to my cousin's house, we didn't do much. We ate, showered and slept like normal people. The sun was nearing its own bedtime, but the beautiful golden-orange hues traced the sun's path. There were beautiful flowers that matched the backsplash of the evening. It was still incredibly warm. Many lights of neon color cut on, signaling the day was done and the life of the party began. The trip we had was a certified blast.
by Christianna, age 10
Montana: Travel Through The Eyes Of Children
"Are we in Montana, yet?" Eric, my annoying 7-year old brother cried. I gave him a little punch to keep him quiet.
My dad drove into Pleasant Inn, for our first night in Spokane, Washington. Eric and I both jumped out of the car. It had been a long day, so after a swim, we went to bed. After breakfast, we loaded up, and my cousin, Damaris, rode with us for 12 hours to Bad Rock Bed and Breakfast, which is a great place to stay in Montana. The next day we went to Glacier National Park.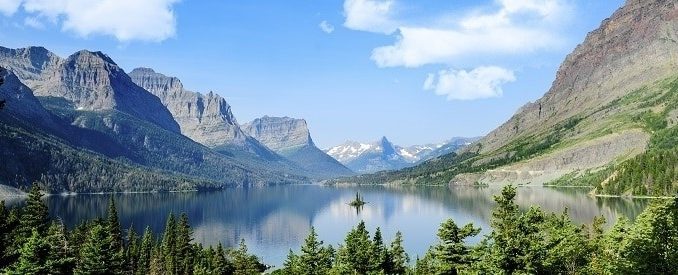 We saw baby goats, slid down glaciers and had a great time together. After we hiked, we went to Senneco's Mexican Restaurant in East Glacier, which makes great tamales, burritos, and tacos. After a couple of days at Bad Rock Bed and Breakfast, we went to my cousin's house. After a good night's rest at my cousin's, we had breakfast at Montana Coffee Traders, went to Whitefish Lake, and experienced a hailstorm, which was strange. Even though, we had fun. A few days later, we had to leave. After goodbyes, we drove to Oxford Suites, stayed the night and drove home. Montana is a great place to go!
by Emma, age 10
You should go to Long Beach, Washington because it is the best place in the world. In the summer you can go to the fair. My favorite ride is the horses.
My second favorite thing is the beach. On the beach, we went boogie-boarding. My dad built a bonfire. But don't let your towel get in the fire! The 3rd thing I like is the pool. It has a diving board and a water slide and that is cool. 4th is the bike ride we took. It is a trail that is 18 miles long.
I also like the hat shop. When I was there I got a hotdog hat. We go to church and we make things in Sunday School. You should go to Long Beach for the best vacation in the world.
by Rachel, age 10
Disneyland – Travel Through The Eyes Of Children
Disneyland is cool. If you are planning to go there make sure to go on Toy Story Mania. It's 3-D, firing-cannons, pie-shooting, balloon-popping fun. Well, you get the point.
Anyway, when we got there the first ride I went on was the Matterhorn. I wasn't scared. And I went on the flying Dumbos 17 times! I hope I get to Disneyland again.
by Eric, age 7
Abigail's Plane Ride
Arkansas is a wonderful place, but that's not the interesting part. The plane ride was the best part. The best way to get to Arkansas is to take a plane because it is too far to drive.
The airport is awesome, too. There are so many stores and it smells so good. I looked out the tall windows once. I felt like I was going to fall. I would not recommend looking out the windows. That is my story about the ride and the airport.
by Abigail, age 8
Canada is awesome! When I was in Canada my cousins were there, too. My cousins are named Ramona and Latinise. We had Gogurt, too. We had all kinds of food. The food was awesome!
I saw my cousins do their mouthwash. I now have a mouthwash! You have to go to Canada, but don't watch anyone do their mouthwash!
by Jasmine, age 6
Hawaii is a wonderful place. My family and I go there every year in November for my dad's and my birthday. We stay in Waikiki, Hawaii. In Hawaii, I got a sunburn on my face. It didn't feel good! It felt bad, so then my parents put special gel on my face. After that, we ate ice cream and we went to the beach.
My dad and I like snorkeling so we went snorkeling. It was fun and we saw fish. We saw a swordfish and Nemo and Dora! Then my family went to our hotel and we found a cockroach in my bed! My mom was telling my dad to kill it and he did. My mom and dad were not scared, and neither was I. I didn't want to go to bed, but I did.
by Julia, age 9
I went to Fort Worden, Washington. Fort Worden is a great vacation.
One thing I liked about Fort Worden is that there were bunkers where the soldiers used to guard. Another thing I liked about Fort Worden is that we got to spend time with our family. We ate lunch on top of the bunkers. We had sandwiches and juice and grapes for lunch.
Then we went through a big, big, big, big tunnel and crawled out the top with a little help from my parents. My dad had a hard time getting out the top because the top was very small. My mom was able to get out because it was just the right size. But then my dad found a bigger spot that was just the right size for him. After that, we went through a very small tunnel that everybody could fit in now. We had a wonderful time at Fort Worden.
by Sarah, age 8
The Russia Trip – Travel Through The Eyes Of Children
I love to go to Russia. When I went I had to go on a plane to visit Grandma and Grandpa. When I got there my grandma was excited to see me.
My grandpa said, "Do you want to go to the woods?"
I said, "Y-E-S!"
After the woods, I ate food: blintzes with chicken and ketchup on top. It was gooooood. I went with my grandpa and Julia to the ice cream store and bought a lot of ice cream. I liked getting eggs from my grandma's chickens. You have to be careful of the chickens.
Russia is the best place ever.
by Angelika, age 7
Save it on Pinterest:
Travel Through The Eyes Of Children