Clubs and fancy lounges are okay for some. But for others, finding a good dive bar to post up and drown out sorrows is more appealing. San Diego has plenty of lowly dive bars ideal for a brew or two (or six).
10 Best Dive Bars In San Diego
1. The Casbah
For live music at an intimate venue, few San Diego bars can compete with The Casbah. The small space ensures that you'll be able to see the performing band pretty much anywhere you stand. This San Diego dive bar has relatively cheap drinks but you can expect to pay a double-digit cover on busier nights.
2. The Tower Bar
If $4 shots of Jameson don't sound good to you, then maybe you shouldn't be looking for a dive bar in the first place. The Tower Bar in San Diego is another intimate music venue with great drinks and great patrons. If you're lucky, you may even be at Tower Bar San Diego when a rock vs. hip hop battle is going down!
3. Nunu's Cocktail Lounge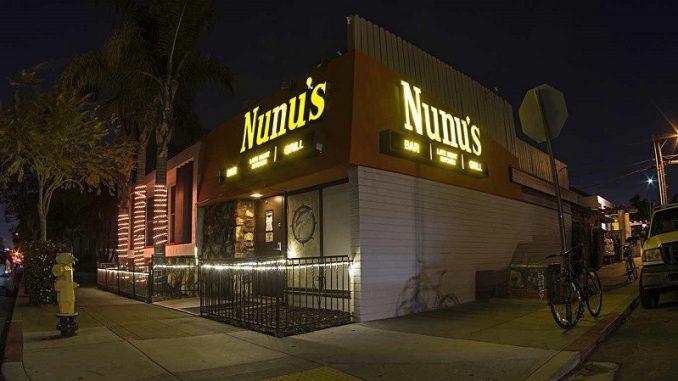 Cheap drinks and personable staff are a huge part of what makes a great dive bar. Nunu's Cocktail Lounge in San Diego has both! Food isn't served until 5 but drinks are available as soon as this San Diego dive bar opens! The smoking patio lets you enjoy a quick smoke without having to leave your beer behind. Oh, and don't forget to try one of Nunu's San Diego burgers. Yum!
4. The Aero Club Bar
Address: 3365 India St, San Diego, CA 92103, USA
Sometimes pool tables get taken for granted. This is not so at the Aero Club Bar in San Diego! This San Diego dive bar is a favorite of pool players and whiskey drinkers alike. Choose from 460 different types of whiskey at this San Diego bar! You read that right… this San Diego dive bar has over 400 different types of whiskey for you to try. Of course, we'd never recommend trying them all in one sitting, but do what you must!
5. PAC Shores Cafe
Address: 4927 Newport Ave, San Diego, CA 92107, USA
In San Diego's popular Ocean Beach is this popular dive bar. PAC Shores Cafe is the place to be for cheap good drinks, only $2.50! Throwback to simpler times and enjoy cheap drinks and sunshine… it is San Diego after all. The PAC Shores Cafe is about as divey as they come, so be ready for a true San Diego dive bar bender!
6. Whistle Stop Bar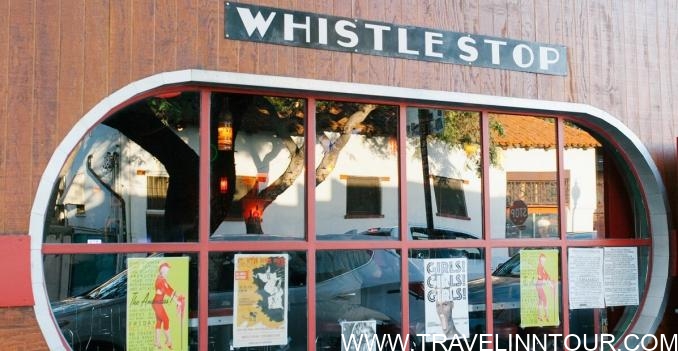 First and foremost, be warned that this San Diego dive bar is indeed a cash-only bar. That out of the way, Whistle Stop Bar in San Diego is a classic dive bar that is also popular for partiers looking to do a little dancing in the Booty Bassment. Stiff drinks, quality jukebox, and a Booty Bassment? Yeah, we're there!
7. Red Fox Steakhouse and Piano Bar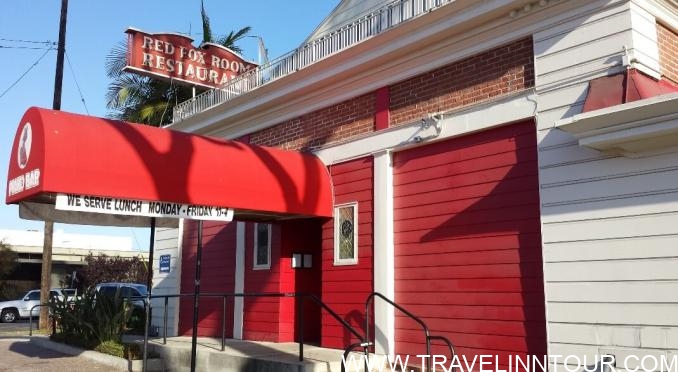 How does a piano bar sound? Red Fox Steak House in San Diego is a popular joint for those who are into a live piano. And unless they're playing "Piano Man," who isn't a fan? This San Diego dive bar is old, and you'll notice it, but you'll also notice that the vibe is splendidly divey and the food is super quality! One drawback of Red Fox Steak House in San Diego: prices tend to be a little steep.
8. Live Wire
Live Wire in North Park San Diego has plenty of quality beers on tap for thirsty travelers in San Diego, California. Red vinyl and cheap drinks make this San Diego dive bar one of our favorites. Don't forget to write a personal note on the bathroom chalkboard! Bathroom humor is of course encouraged.
9. Catalina Lounge
Address: 4202 Voltaire St, San Diego, CA 92107, USA
Who is going to complain about stiff drinks, free goldfish crackers, and shuffleboard? Catalina Lounge in San Diego is colloquially referred to as "The Cat" and is affectionately thought of as one of San Diego's best and dirtiest dive bars. Green Bay Packers detractors should beware of this San Diego bar's NFL allegiance! Really though, anyone is welcome at Catalina Lounge. Did we mention the free goldfish?
10. Star Bar
Address: 423 E St, San Diego, CA 92101 – b/t 5th Ave & 4th Ave, Gaslamp.
Downtown San Diego isn't usually thought of as "cheap," but Star Bar in San Diego's Gaslamp District try their hardest! This cash-only San Diego dive bar has some of the cheapest drinks you'll find downtown and also some of the most diverse clientele. Let your sorrows go and just get drunk at Star Bar San Diego!
Recommended by our readers
CAPTAIN KENO'S
Website: https://www.captainkenos.com/
This dive bar is famous as Captain Keno's Restaurant, better known for its drinking environment than its food. Keno was opened in 1970 by Gerry Salvo of Encinitas to offer low prices to the masses in the Northern Province. In fact, Keno maintained this goal, although the surrounding land has become more and more beautiful. Along with the affordable beverages and tacky design, which also includes a table under the shingled roof, there are regular $ 2.99 specials like Spaghetti Night.
Suggest to our readers your's favorite and best dive bars in San Diego in the comment box.