If you have only 24 hours in Los Angeles, you will not be able to see everything that this beautiful city has to offer. However, you can still adore the best of LA if you know where to go.
LA is the second-largest city in the United States, it is a beautiful city with a lot of attractions like Hollywood, Beverly Hills, Santa Monica, Venice Beach, and much more.
As per the weather, you will get a chance to enjoy the clear sky and warm days in January. But, it will be hot in summer as the average temperature in June is around 72°F and you will get the chance to explore the amazing attractions.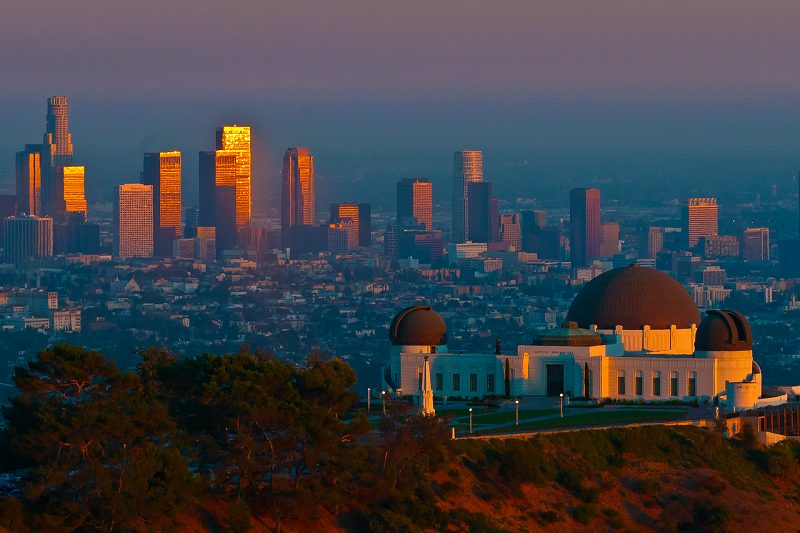 The first thing that you need to do is decide which part of the city you want to visit.
You can choose between Downtown LA, Hollywood, Beverly Hills, and Santa Monica.
If you want to see all the tourist attractions, then you should definitely choose Santa Monica, because there are so many places to visit there.

If you want to have a relaxing time, then you should choose Beverly Hills, since it's a quiet place with beautiful homes and lush lawns.

And if you are just looking for nightlife, then Hollywood is the perfect place for you.
24 Hours In Los Angeles – What places should you see?
There are many things to do in LA, but we're going to focus on the major tourist attractions and popular tourist activities.
Explore Downtown
It was once considered a "city within a city" and home to the world's first urban renewal program, but the rebirth of the LA City Center is now a destination on its own.
Downtown Los Angeles is a hot spot for young professionals. From the buzz of Grand Central Market to the vibrancy of the Arts District, there's plenty to do, see, eat, and drink.
downtown Los Angeles' central district is home to the Civic Center and Grand Park. Grand Central Market, the Cathedral of Our Lady of the Angels, and the Dorothy Chandler Pavilion are all here, along with the LA County Museum of Art, the Geffen Contemporary at MOCA, the Japanese American National Museum, and the Academy of Sciences.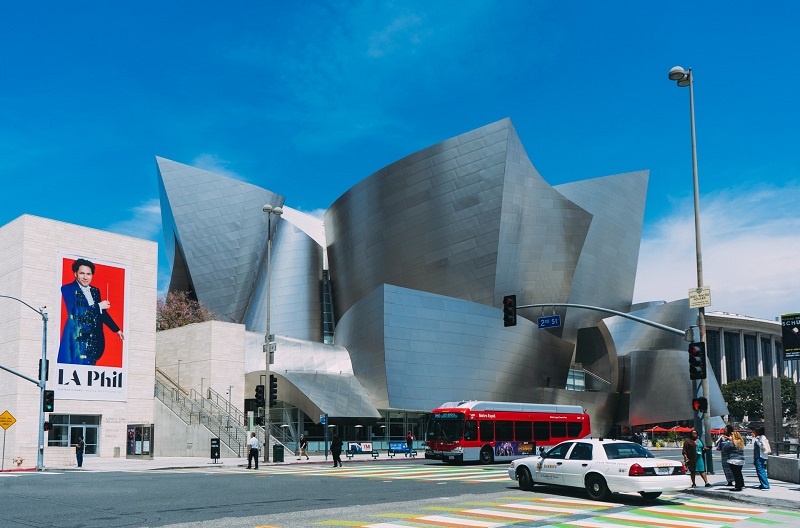 The Getty Center
The Getty Center is home to one of the most beautiful art museums in LA. Located on the campus of the Los Angeles County Museum of Art. his makes it perfect for those who don't have the time to explore all of LA's museums because it's right outside the city limits.
It is also a great place for people who want to see the best of the city. The Getty Center is one of the most beautiful buildings in LA. The building was designed by Richard Meier and has over 20 acres of land. This is one of the most beautiful places to visit in Los Angeles. There are many things to do here, including exploring the art galleries and looking at the different exhibits.
Go to Griffith Park
This is one of the best places to go hiking in LA. There are several trails that lead you around the park, and the views are amazing. If you want to be a bit more active, you should also visit the Griffith Observatory. Located on top of a mountain, which means that you'll have a nice view of LA. You can even tour the inside of the observatory, and if you're lucky, you might see a movie being filmed.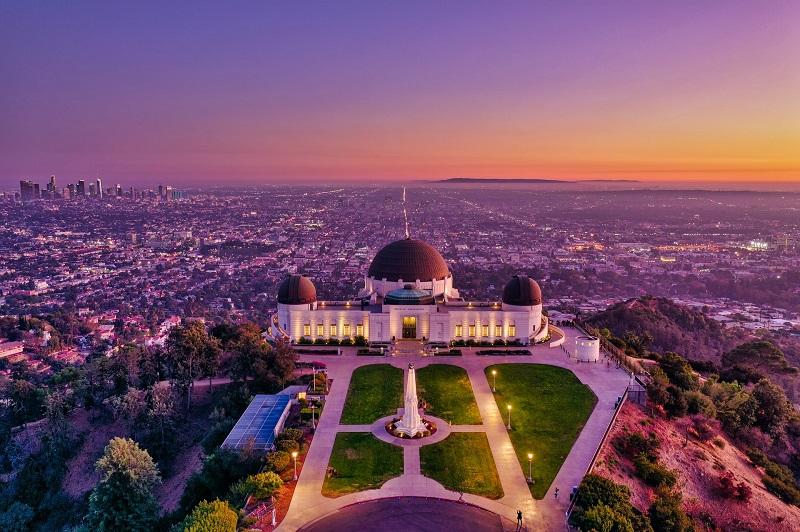 Echo Park Lake
With just 24 hrs, you probably won't have the chance to visit Echo Park Lake, but the lake is the heart of the neighborhood and the perfect place to relax and unwind. It's a quiet oasis where you can spend time alone or with friends.
Echo Park Lake is an iconic place in the heart of the city. Since then it has been a public park and today is filled with beautiful, sprawling trails, lakes, and even swan-pedal boat rentals. You can even rent a swan boat to paddle around the lake, something we highly recommend doing.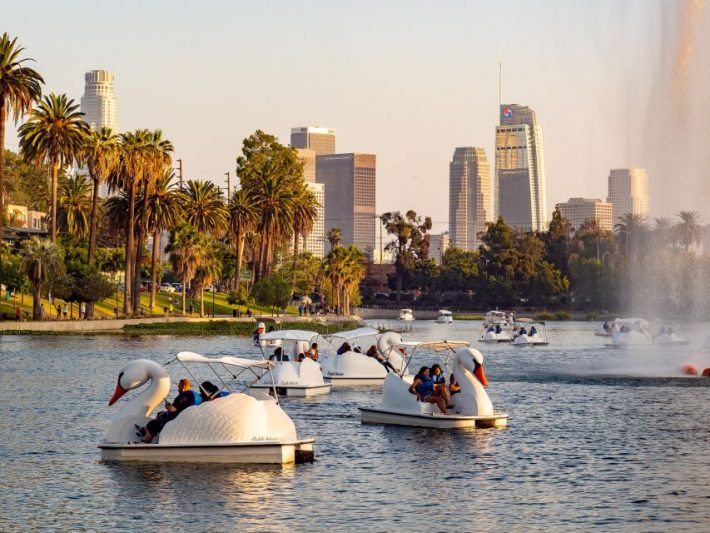 Guided Tour of Hollywood & Beverly Hills – Hollywood Celebrity Homes Tour
Hollywood is a major tourist destination. Many tourists visit Hollywood to watch films. Many people come to Hollywood to take photographs of famous stars, especially in front of the Hollywood sign. You can visit some of the sites and neighborhoods that are the backdrop to many films, including the famous Hollywood Walk of Fame.
Beverly Hills is home to some of the best shopping and dining in LA. You can also visit some of the most expensive houses in the world. Beverly Hills is home to a lot of celebrities, and it's a popular place to live. It's also home to Rodeo Drive, one of the most famous shopping areas in the entire world.
There are so many great historic and modern places to travel and discover. As part of the tour, you will see a variety of famous and popular celebrities' homes around the city and you will get an exclusive behind-the-scenes tour of many homes.
You'll even see a few celebrities, or perhaps even get to meet your favorite movie star yourself.
The Santa Monica Pier
This is a great place to see the ocean in LA. You can take a ride on the pier, and even rent a kayak to paddle around. There are plenty of free things to do, such as the volleyball game, or walking around the park. While visiting the Santa Monica Pier, visitors should plan to spend a few hrs to allow for a full range of activities. A half-day is recommended.
There are several attractions including Ferris wheels, a carousel, and a giant wheel.
Visitors should plan ahead to ensure that they have time to visit the Santa Monica Pier. While there are plenty of places to eat and stay, a parking fee is charged. Many attractions require admission fees. Some attractions are not free of charge.
If planning to bring children to the pier, children under 12 should wear closed-toe shoes to protect against sharp objects.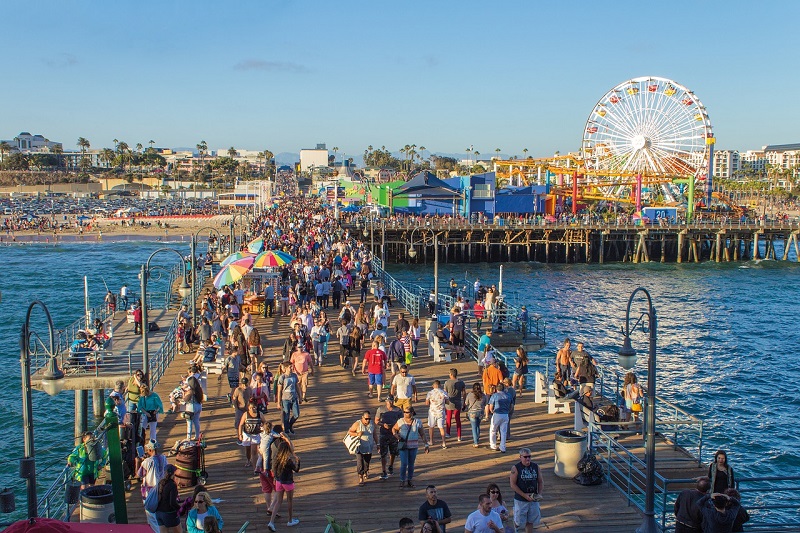 Venice Beach Boardwalk
Venice Boardwalk is known to be a haven for tourists to relax and enjoy their day. You'll see some of the best views of the city, and it's also a very relaxed and laid-back place. With an abundance of shops, bars, and restaurants, there are many ways to spend your day here.
The area is a favorite spot for locals and tourists alike. It's a great place to take a walk along the sand, go for a swim, or just relax.
Here are a few options:
Walk along the Venice beach and take pictures.

Enjoy the entertainment provided at the boardwalk's entertainment center.

Shop for beach items or visit a few of the souvenir shops.

Visit a few of the restaurants in the area.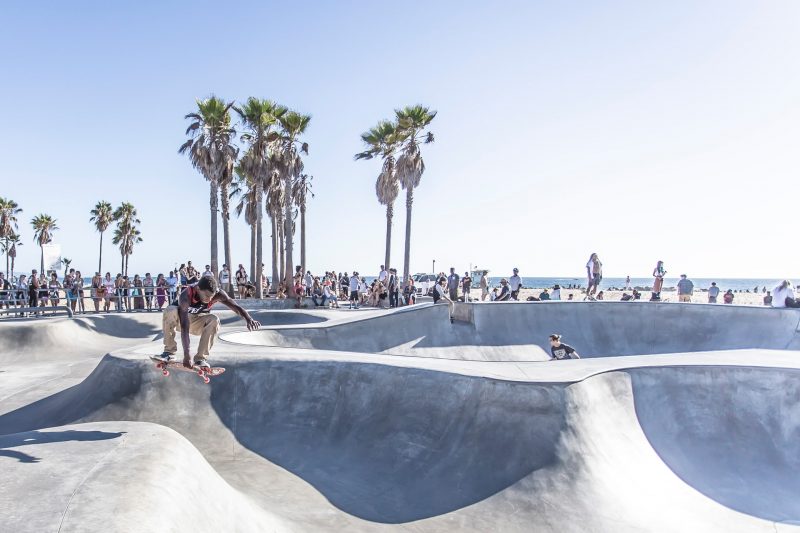 Go City All-Inclusive Pass with 40+ Attractions

In today's travel market, it's important to book ahead of time. That way, you'll be able to get the best available rates for your trip. If you're planning a trip to LA, you might want to consider booking Go City All-Inclusive Pass. It can really make your vacation go a lot smoother and save up to 46% off retail prices on admission to over 40 top attractions and tours.
Best Family Activities In LA, California
Aquarium of the Pacific
Whether you love the ocean or not, this aquarium makes an excellent day trip for kids. You'll see sharks, stingrays, eels, giant Pacific octopus, sea otters, and more! At the Aquarium of the Pacific, you'll find a number of hands-on exhibits and interactive stations where visitors can learn about the ocean's creatures and the history of the area. There's something for everyone here, so check out our top picks for family activities in LA.
The Aquarium of the Pacific is located in Long Beach, California. It's open daily, except Mondays, from 9:30 am to 5 pm Pacific Time. To learn more, visit the Aquarium of the Pacific website.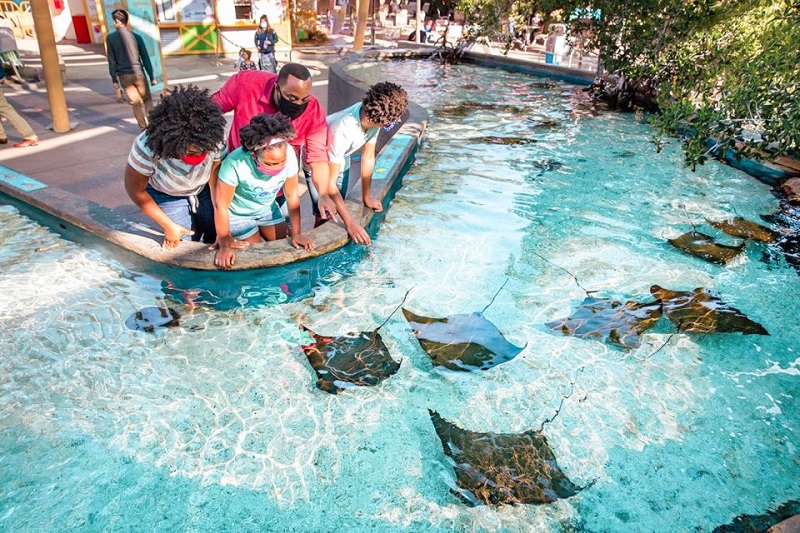 Warner Bros. Studios Tour
Get behind the scenes of a movie studio for yourself with this Warner Bros. Studios tour. Here, you can visit the sets where blockbuster movies like Harry Potter, Batman Begins, Indiana Jones, and others were shot. This includes the popular sound stages and lots used in movies and television. There are also several interactive exhibits and a photo gallery.
The studio tour is a fun way to spend your time in Los Angeles. You can see the sets from the movies that you love. You can also learn about the making of the films and see the props, costumes, and other items that you see in the movies. It's also a good idea to bring your kids along. They can enjoy the experience as well. You can experience this first-hand as you tour the studio and learn about its storied history.
Newport Beach Whale Watching Tour
Whale watching is an exciting activity for many, and a great way to see the Pacific Ocean from the water. These tours allow visitors to get up close and personal with whales without any need to swim in the water.
It is best to book your tour online. This will save you time and money since you will not have to wait in line at the ticket counter. You will also avoid the long lines that are found in some of the tourist spots. The most common whale watching tours are usually between 1 to 2 hrs in duration.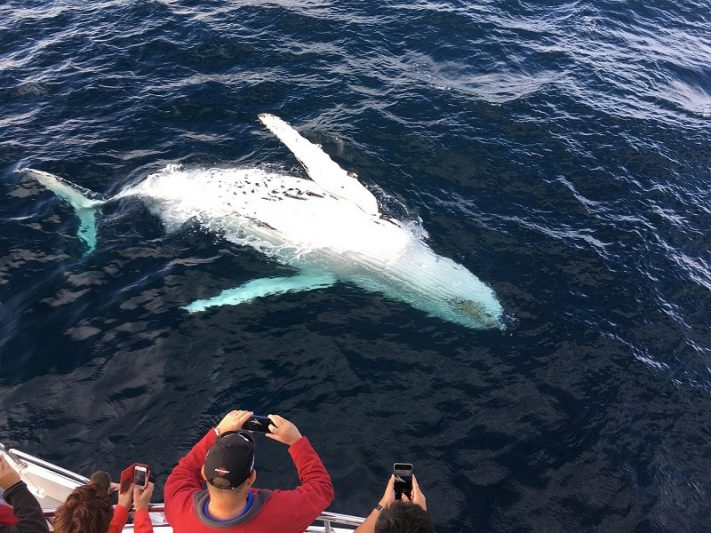 Petersen Automotive Museum
Showcases 120 years of American automotive design and technology. There are more than 100 icons from all over the world on the display at the Petersen. The Petersen is an incredible place to spend quality time with family and learn about cars and the people who invented, designed, and built them. Located at 6060 Wilshire Boulevard, Miracle Mile neighborhood.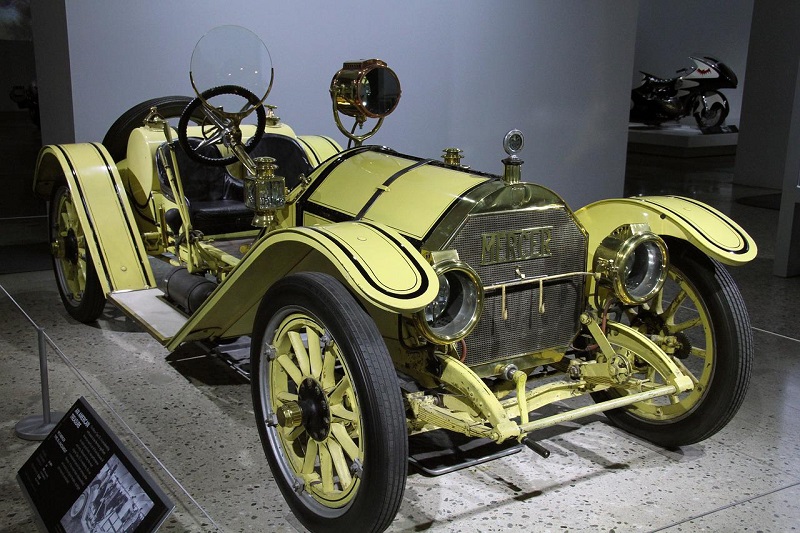 Tandem Paragliding
LA is a mecca for adventure. For those who are ready for a thrilling new challenge, this tandem paragliding action will get your heart racing. This adventure offers a bird's eye view of the ocean below, as you soar in tandem with a professional pilot through the sky. It's a truly exhilarating activity. The Pacific Ocean is breathtaking from up here and the clear skies make it even better.
Paragliding is a sport that can be enjoyable for anyone, whether they are experienced in the sport or have never flown before. Don't forget your cameras, this is a fun day with the family.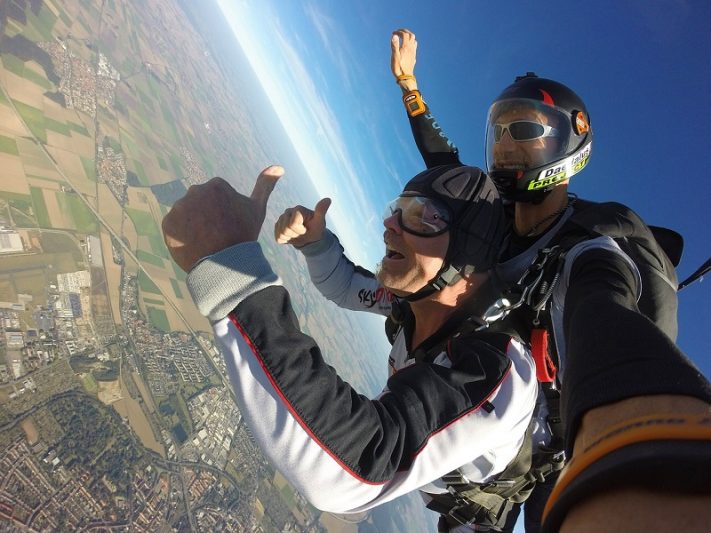 Best Places to Enjoy Food In LA,
Are you looking to enjoy some of the best food in LA?
If you are interested in good food, then you are in luck because there are a lot of great options for food that offer delicious and innovative dishes. And since you can't travel around the entire city and try everything, we're going to show you the best places to eat.
The Griddle Cafe
Address: 7916 Sunset Blvd, LA, CA 90046
Check out the Website
This is a modern diner that offers up breakfast, lunch, and dinner. You will also find their signature dish, the "Griddle", which is a classic breakfast that consists of eggs, bacon, and cheese. The menu )also features chicken, steak, fish, salads, and much more. This is definitely one of the best in LA.
Frida Mexican Cuisine
Address: 236 S Beverly Dr, Beverly Hills, CA 90212, United States
Check out the Website
The solcocina is one of the best Mexican restaurants in the city. And it features some of the most popular dishes, such as the "Carnitas", which is shredded pork that is slow-cooked in a rich broth. There are also numerous other dishes that will satisfy any kind of palate, including fish, seafood, pasta, and more.
Best Hotels To Stay In LA
LA is a wonderful place to visit, but it is also a very expensive place to stay in. You may be wondering where to stay when you come to LA? You might be thinking about staying at the Beverly Hills Hotel, but there are many other places that are much better valued for money.
You'll find that there are many great hotels to stay at in LA, ranging from 5-star resorts to boutique options, all of which offer plenty of perks. But which ones should you consider when you're deciding between hotels in LA?
Hotels Los Angeles: family
Hotel
Stars
Discount
Price before and discount
Select dates

The Peninsula Beverly Hills

★★★★★

-6%

4 220

3 980

Ayres Hotel Orange

★★★

-59%

568

233

The Beverly Hills Hotel - Dorchester Collection

★★★★★

-8%

14 625

13 455

Wyndham Anaheim

★★★

-43%

330

187

Courtyard by Marriott Anaheim Theme Park Entrance

★★★

-28%

825

597

Homewood Suites by Hilton Anaheim Conv Ctr/Disneyland Main

★★★

-15%

311

264

Ayres Hotel Seal Beach

★★★

-22%

269

211

Magic Castle Hotel

★★★

-51%

417

206

Hyatt House Cypress / Anaheim

★★★

-13%

266

232

Springhill Suites by Marriott Anaheim Maingate

★★★

-9%

309

280

Residence Inn by Marriott at Anaheim Resort/Convention Center

★★★

-58%

750

317

Hyatt House at Anaheim Resort/Convention Center

★★★

-37%

376

237

SpringHill Suites by Marriott Los Angeles Burbank/Downtown

★★★

-7%

323

299

Shade Hotel Manhattan Beach

★★★★

-9%

4 561

4 127

Sonesta ES Suites Anaheim Resort Area

★★★

-31%

237

164

Residence Inn by Marriott Los Angeles Pasadena/Old Town

★★★

-44%

448

252

Shutters On The Beach

★★★★★

-7%

895

837

SpringHill Suites by Marriott at Anaheim Resort Area/Convention Center

★★★

-51%

638

312

The Garland

★★★★

-32%

401

272

Residence Inn by Marriott Los Angeles LAX/Century Boulevard

★★★

-33%

430

289
Conclusion
When it comes to spending time in LA, We would recommend that you spend most of your time exploring the areas mentioned above: These areas are not only some of the most beautiful places in the city, but they are also the places where you can find the most things to do.