What Is A Stag Party
It's a party or weekend away also known as a bachelor party held for a bachelor quickly before he gets married. An evening of drinking and having fun before he loses his 'liberty'. This might include him and his party dressing up in unusual or ridiculous outfits, drinking, pranks, gambling, strip dancing, etc.
The In's and Out's Of Organizing A Stag Weekend
Stag parties come in all shapes and sizes, and it's fair to say that no two stag weekends are ever the same (not that you would want them to be anyway!). That said, there's a common theme among great stag weekends – organization and planning! The first step in planning is to collect a few ideas for the stag party, do your research and have a chat with the stag and any other key people who'll be attending the stag party for ideas. Have a search on google for "stag weekends" and it ought to bring you up a few sites with possible ideas.
The key things you need to consider when coordinating a stag party are:
1: Where you'll be going.
2: The type of accommodation you're after.
3: The activities you would like to do during the day – e.g. go-karting, paintballing, quad bike racing, clay pigeon shooting,
4: What you would like to do in the night, for example, clubs, pubs and restaurants and finally
5: How you are going to stitch up the groom. Below are some ideas you may like to consider during the stag party coordinating process……….
Stag Party Ideas: Accommodation
First things first, are you searching for five-star luxury, or ready to rough it in extra budget-friendly accommodation? Some hostels welcome stag weekends these days, going out of their way to provide destination information, 24-hour bars, no curfews, and some great value dorm and private rooms.
Check out the hotellook.com booking service on hostels and budget hotels in the UK. Alternatively, you may wish to splash it up a bit and treat yourselves to a night or two somewhere plush – viator.com has a wide variety of stag party ideas for you.
Stag Party Activities:
No stag party is complete without some activities during the day. There is a significant amount out there and you ought to have a look at some of the stag party organizer websites mentioned above to gain some inspiration. It is recommended that you do something where all the group can compete together and get so know each other, so things like go-karting, paintballing, clay pigeon shooting, and quad bike racing are ideal.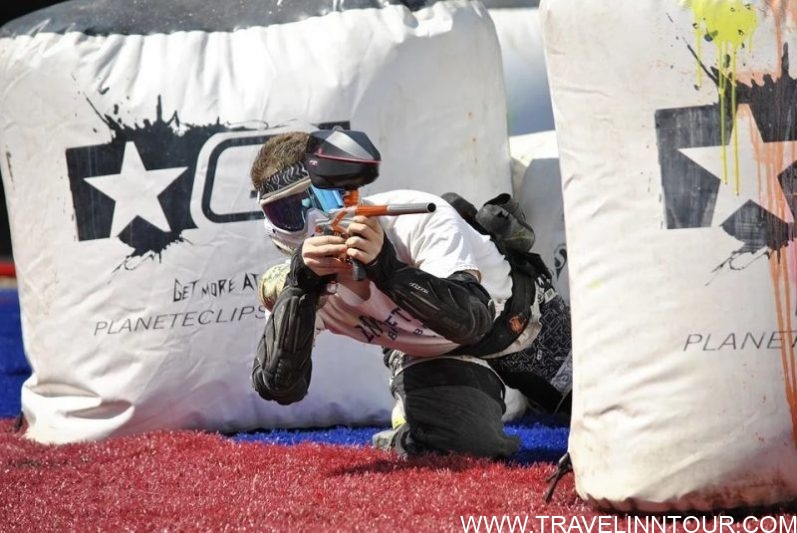 Stay Party Stitch Up's
Perhaps the most fun element of the stag party for all but the groom, the stag stitch up! Whether you're coordinating on shaving his eyebrows, to stripping him naked, locking him in a box and sending him first-class to Siberia – the possibilities are endless and you'll have a great time dreaming them up!
Stag Party Ideas: Destinations
Well now, what do you fancy? Other than the obligatory drinking and ogling at the local ladies, do you fancy a beach stag party or a town stag party? The UK or abroad? Cultured or are you extra into a happening nightlife? Frequently the number of options can be bewildering, so it is a great idea to speak to a professional stag party organizer – there are loads out there but look for ones that don't look like they are run from a bedroom, and are members of the relevant association, for example, ABTA to ensure they are reputable. Some of the main companies are www.chillisauce.co.uk, and www.stagweb.co.uk, so have a look at that website and give one of their specialists a call.
Worldwide Stag Weekends
Stag weekends have become the typical way for the groom and his friends to have fun and relax before the big day. Getting married is one of the largest commitments that you will undergo; therefore, it can be incredibly stressful. Stag parties have been a tradition for many years and have evolved into long weekends involving many different activities.
You may think that booking a whole weekend away is extravagant; however, it is often the only way that the groom and his friends can be guaranteed time together. There are many different locations to choose from all over Europe, many at an affordable price. Whether you want to experience Ireland, Prague, France or Spain, there are options for your perfect stag weekends.
European destinations have become incredibly welcoming to single-sex parties, ensuring that you will have an amazing time. If you are unsure of where to begin when searching for the right location, several different companies can assist you and your friends. www.stagweb.co.uk is a fantastic one-stop-shop, which can help you to book everything from flights to entertainment.
There are several top destinations for you to choose from, which will guarantee that everyone has an amazing time on the stag weekend. Whether you want to party all weekend or experience some of the sights in the city that you are visiting, there is plenty on offer. You want to have fun with your friends, let your hair down, but not go too crazy.
Choosing the destination for your stag weekend may seem daunting; however, you need to consider several different things before booking. Budget is always a huge factor, and low-cost airlines and fantastic stag packages have ensured that more destinations are now possible. You will also need to think about who you have invited, and whether they will enjoy what you have planned.
The stag weekend should be fun, but not cost too much money as you have to think of the future, and weddings are never cheap. Spending a huge amount on a weekend away to a European destination for you and your friends may be too much. Therefore, you can book a weekend in the UK, and still enjoy a fantastic stag weekend.
Several top locations throughout the UK will guarantee you have an enjoyable time with your friends. Being adventurous and choosing a weekend of activities that you do not typically do, is a fantastic way of bonding with your friends. The UK has plenty to offer including, paintballing, Quad biking, casino weekends, and sightseeing tours.
One for the bucket list, a stag do in Las Vegas is guaranteed to be fun! Cancun is additionally worth checking out if you want, beaches, and superclubs in one pleasant spot.
If that does not get you rubbing your hands with joy, how about St Petersburg or Moscow? Worldwide locations do not get much more exciting than Russia! Gather your pals and fly over for affordable vodka, hot blondes, and outstanding sights like the Kremlin and Red Square.
I hope you enjoyed this Stag Do guide and do comments if you liked it?
Save It On Pinterest