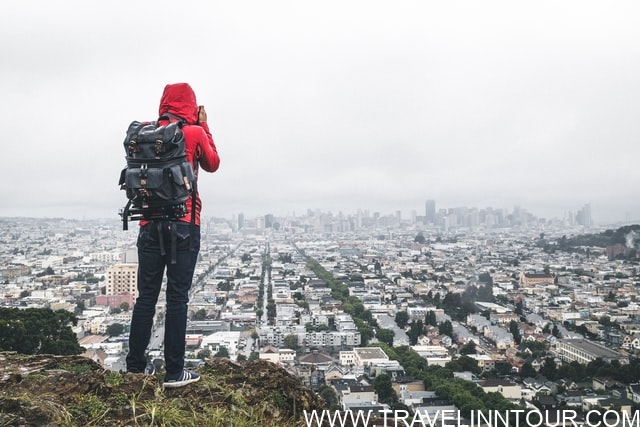 Lightweight RTW packing list for female travellers/backpackers. The more I read about RTW (Round The World) travel, the more I realized that packing light is absolutely a key. I have traveled quite extensively before, but the only weight requirement I had to meet was the 50lb checked baggage maximum weight to avoid paying an additional fee.
As our Round, the World Trip is insanely fast and aggressive, having an ultralight pack makes every second spent with my pack on my back that much more enjoyable. The fashionista in me wants a full 50lbs of clothes, shoes, and accessories – I quickly realized that I would have to forego these luxuries for the sake of enjoyable travel all around the world.
If (and when) I get tired of wearing the same outfits all the time, I can simply throw out what I have and replace it with a new outfit bought abroad. My main goal in packing for this trip was ultralight packing, and I spent dozens of hours researching and shopping for the best women's lightweight packing list, but could not find one that was comprehensive enough to be of any use. Hopefully, this RTW packing list will fill that void!
My pack ended up weighing a total of 22lbs – quite a feat considering we are going to every climate and season on earth through 24 countries. Here is my comprehensive packing list for female travellers!
Lightweight Packing List For FemaleTraveller For A Trip Around the World
RTW Backpack
This is probably the most important item on my (or anyone's) list. I wanted to purchase a backpack that would have both front and top-loading capabilities. You want your pack to have front-loading capabilities, as taking everything out of your bag when you want to grab something specific from the bottom gets annoying fast.
I also wanted an integrated rain cover, as we are traveling to a lot of places where we might get soaked by an unannounced rainstorm. I was ended up looking at packs with total volumes between 32L and 40L, which would give me plenty of space for what I wanted to bring and would also allow me to take it as a carry-on (generally, 40L is the largest pack most airlines will allow you to bring onboard).
We have at least 40 flights throughout our trip, and a $20 checked-bag fee each time adds up very quickly. Save yourself the time, trouble, and money, and make sure your pack will be considered "carry-on size" by the airlines before departing on your first stop. Finally, the most important aspect of choosing a pack is the fit – if your pack is uncomfortable, it will be a miserable experience whether it weighs 5lbs or 50lbs.
Take time while shopping to add weight to the packs you're considering to be sure that you can hike for miles with the pack on your back without hating life.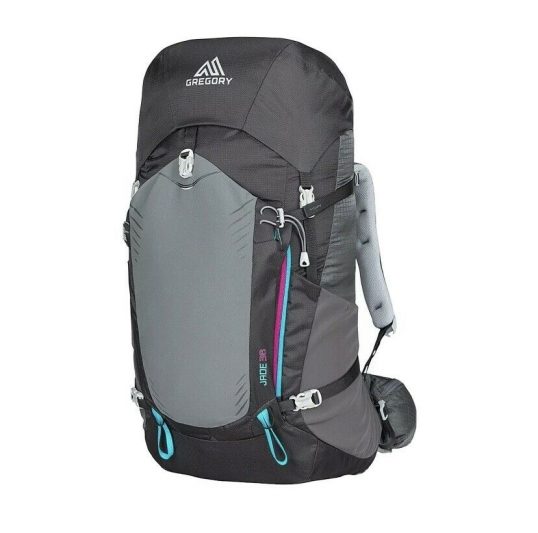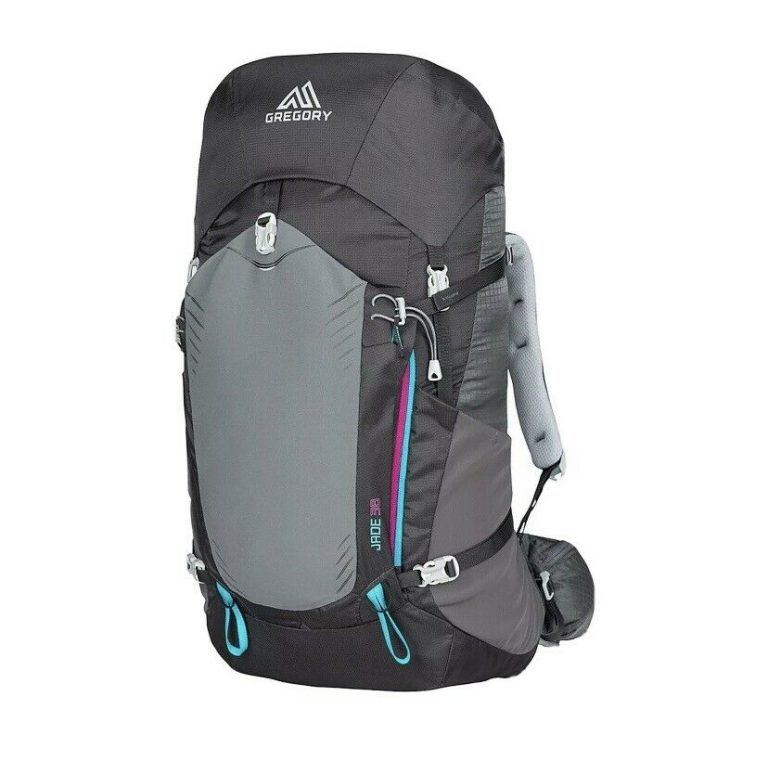 After trying numerous packs, I finally found the perfect backpack for our RTW Trip – the Gregory Jade 38L Pack. It was very comfortable and fit perfectly, was made especially for women, and had all the features I was looking for! It even has a pocket on the bottom of the pack, which I love because I store my dirty shoes in there, separate from the rest of my things. Here is a photo of my backpack, packed full with everything I'm bringing with my on our Round the World Trip:
RTW Packing List: Clothes
Even when traveling around the world, I care about how I look. I wanted all of the clothes I brought to match with my black Lululemon shorts and my black hoodie. I packed a lot of colors but left all of my white clothes at home (hostel laundry services don't care if your colors bleed in the wash as you do).
I personally love Lululemon for traveling, as the clothes are durable and look great but are also sporty. The key is to choose clothes that you already love and are comfortable with, without looking too much like a tourist. Also, make sure all your clothes work with a black bra, as bras take up a surprising amount of room!
2 Quick-Dry Tank Tops with Built-in Bras

2 Sleeveless Tank Tops

2 T-Shirts – (I use one as my pajama top)

1 Hoodie – Choose the perfect lightweight hoodie because you will be wearing it all the time

1 Long Sleeve Sport Shirt

1 Long Sleeve Blouse

1 Pair of Black Leggings

1 Pair of Black Lightweight Jeans

2 Pairs of Black Quick-Dry Shorts

1 Lightweight Dress

1 Bikini – Choose a bikini that you can wear while both lounging on the beach and jumping from cliffs

4 G-Strings

4 Bikini Briefs – ExOfficio makes the best travel underwear, but Victoria's Secret, La Senza, and Lululemon all sell great quick-dry underwear

4 Pairs of Socks – I brought one pair of SmartWool socks for hikes, and three pairs of standard black socks

1 Black Bra

1 Long Scarf

1 Rain Jacket

1 Hat

2 Packing Cubes – (1 small / 1 medium) I strongly suggest you buy these, as the organization is key to quickly locating exactly what you need.
RTW Packing List: Footwear
1 Pair of Merrell Parva Sandals

1 Pair of Bare Access Merrell Shoes

1 Pair of Flats
RTW Packing List: Toiletries
eBags Toiletry Kit

Ultralight Pocket Towel

Mini Washcloth

Mini Loofah

Shampoo, Conditioner, Moisturizer, Sunscreen, Hand Sanitizer and Bug Repellant (each 3oz or less)

Toothpaste, Toothbrush, and Toothbrush Cap

Nail Clipper

Brush and Hair-ties

Razor

Deodorant

Sunscreen

Mascara and Lipsil SPF 50

Tampons

Pocket Laundry Wash

Clothesline
RTW Packing List: Electronics
Kindle PaperWhite – Very useful for keeping all of your confirmations and documents with you at all times

iPhone 4s with a Mophie Juice Pack Air Case – I downloaded the CityMaps2go app on my iPhone which gives me GPS-enabled maps anywhere in the world while using absolutely zero data

Canon Rebel SL1 DSLR Camera – The smallest and lightest digital SLR Camera ever made, perfect for an ultralight RTW Pack

Small Case Logic Camera Case

Earbuds

Headlamp – Always useful when you get to a hostel in the middle of the night and you try to find your stuff in your backpack

Watch – Don't bring your prettiest watch or you might be a target!

1 Universal Travel Adapter

2 Padded Pouches
RTW Packing List: Medicine
Atovaquone/Proguanil (Malarone) – The most expensive and most convenient anti-malarial drug out there

Acetazolamide – Altitude Sickness prevention

Azithromycin – Antibacterial

Ciprofloxacin – Traveler's diarrhea treatment

Advil
RTW Packing List: Miscellaneous
Dry Bag – Perfect for a wet bathing suit or dirty clothes

Bed Liner

Day Backpack

Money Belt

Eye Mask

Earplugs

2 Luggage Locks

Head Mosquito Net

Utensil Set and a Collapsible owl

Water Bottle

Small Planner

Documents – (passport, passport photos, proof of vaccination, medication prescriptions, student ID, driver's license, ATM card, credit card)
Save It On Pinterest.
Amazingly, all of this weighs a mere 22lbs (including the weight of the backpack). There's nothing like having a lightweight pack for an RTW Trip – the lighter the pack, the more enjoyable each second will be with it on your back!