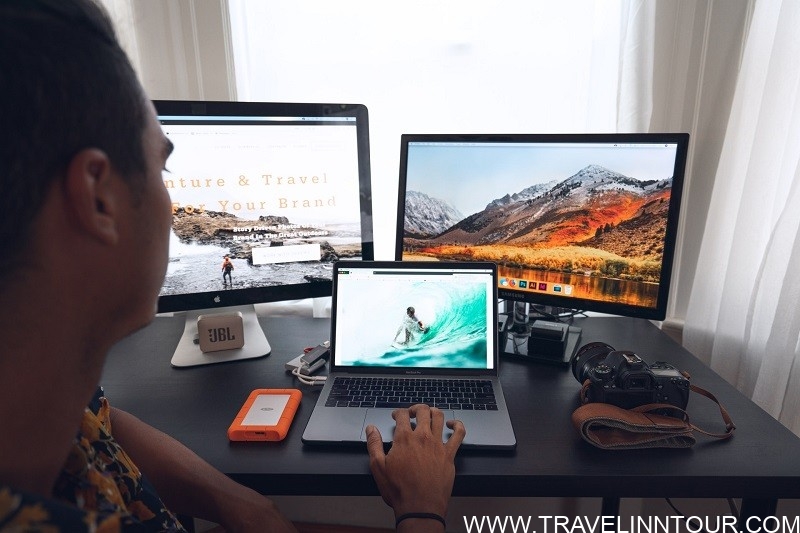 Have you been thinking of starting a travel blog? Nowadays, travel blogging is a fantastic idea and a popular hobby, and a perfect resource for holiday planning, having a touch of professionalism in every detail they provide. Here is the list of interesting travel blogs that you would love to read and follow. I feel as if I am late to point these travel blogs out there for too long.
Creative And Interesting Travel Blogs That I Read And Follow.
Tanama Tales

My Moments and Memories

Under30Experiences

Wandering With The Sun

The Savvy Backpacker

TravelMamas.com – Family Travel Blog
That Texas Couple
The Globetrotting Detective
Travel With Passion
Tanama Tales– California Travel and Lifestyle Blog
By: Ruth Rieckehoff

Ruth, a native Puerto Rican, and long-term California resident started the blog Tanama Tales to show people that they do not have to travel far, spend a lot of money, or fit a specific stereotype to have a great adventure.
A meaningful, life-changing experience may be waiting around the corner. For years, the blog has helped California residents and visitors to fall in love (or even more in love) with the Golden State (and many more places) through carefully curated itineraries, guides, and resources.
Tanama is a Taino word that means butterfly, an insect that is often associated with change or with the soul. Hence, the blog aims to transmit first-hand lived experiences, from the heart to an engaged audience.
By: Megan Lawrence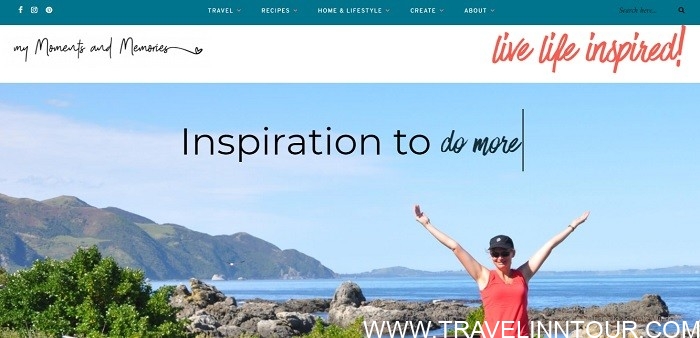 My Moments and Memories, is the 'secret source' to a destination, offering you comprehensive guides on the best things to see, do and experience in each area. As well as helping tourists plan vacations, Megan also passionate about helping 'locals' explore their own backyard.
Her first journey 30 years ago sparked a love of adventuring around the world, exploring new cultures and sights. She hopes her guides will inspire all to step outside and wander the neighborhood they're in, and beyond.
By: Matt Wilson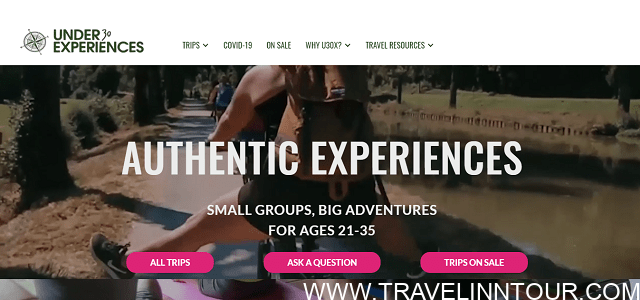 In 2012, Matt Wilson created this travel blog to make travel more convenient for young people. They have a community-oriented atmosphere. On the website, you can find offers and bargains from destinations in the United States, South America, Asia, Oceania, and Europe. You are also invited to meet other members of the U30X.
So, whether you choose to travel solo, as a group, or book trips with friends, you can find this a really engaging travel blog.
By: Arūnas

WANDERING WITH THE SUN run by Arūnas, a travel blogger and a freelance photographer, born in Lithuania.
On his blog, he shares personal travel experiences, photography tips that give you ways to take better photos, help you get the most out of your money by handing out useful travel tips to save money and travel on a budget through articles.
He has traveled so far in many counties such as Spain, Italy, the USA, Vietnam, Scotland/UK, and Chile.
By: James

This blog focuses on travel in Europe, city guides, travel planning, sightseeing tips, travel technology, tips and lists for packing, food, accommodations, and much more.
You can get great travel ideas and insights into different destinations around the world. On the blog, you can find cheap travel to Spain or Budapest, bag packing around Europe, a guide to train travel in Europe, solo travel in Europe, and more.
TravelMamas.com – Family Travel Blog
By: Colleen Lanin

Do you want to travel with your children? Travel Mamas is here to help you. Colleen Lanin founded this family travel blog in 2009 with the goal of connecting parents and children through travel. TravelMamas.com provides information on family travel, global lifestyle topics, destination guides, and adult getaways.
Check out this family travel blog if you're planning a trip with children.
By: Marty and Michelle

Do you think you've traveled a lot? Prepare to be impressed by this travel blog couple "Marty and Michelle" running "That Texas Couple" a beautiful cool couple travel blog.
Their blog's mission is to motivate other couples to travel by sharing practical travel guides and tips. If you are looking for tips for romantic and fun travel you must visit this inspiring couple travel blog.
By: Diana Lesko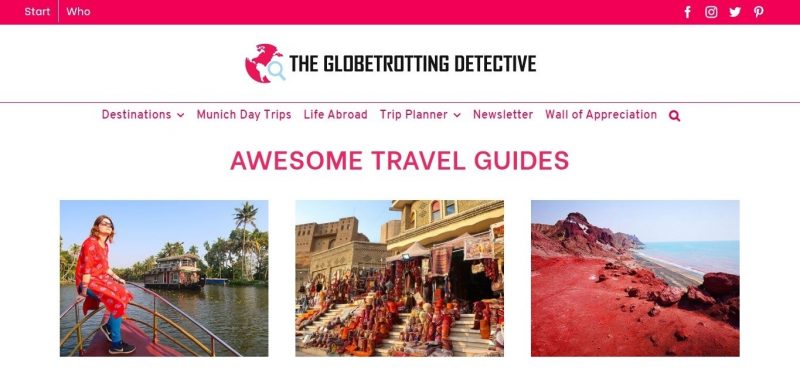 Diana, The Globetrotting Detective, is a Hungarian adventure travel blogger traveling the world solo.
Her travel blog inspires travelers to discover less-visited travel destinations, especially the ones portrayed negatively by the media. By doing so, her goal is to show that in reality, these places are actually some of the best and safest travel destinations in the world. Her blog features among others the most beautiful places to visit in Iran and the most beautiful places to visit in Iraqi Kurdistan.
In her travel blog, you will also find a lot of hiking guides from all over the world, not only hikes in the mountains but hikes on the most active volcanoes on earth.
By: Subhashish Roy

'Travel With Passion' is a story-based travel blog that aims to give readers the feeling of a virtual vacation to different locations every time.
Subhashish Roy started this blog in 2018 after returning from a month-long holiday in Scandinavia. The objective was to share this lovely corner of the world with holiday seekers. But the prime objective behind the blog was to promote self-planned holidays, starting with a travelogue on Scandinavia with tips & tricks to get the best out of their future holidays there.
Having traveled extensively to every corner of India for work & pleasure, his love for his own country prompted him to next launch the "India Beautiful" series to portray the real India to travelers around the world.
Save It On Pinterest