Perhaps this is your first time in Dubai and you might be busy surfing the internet finding information about Dubai, cheapest holiday packages Planning low-cost packages to Dubai is ever a tough assignment. Confusion about a hotel quality, sightseeing coverage, and support can make you apprehensive. Choose the right tour operator to have the most luxurious Dubai holiday package.
If you are looking for limitless enjoyment in Dubai then booking an affordable, luxurious and comprehensive Dubai Tour package with roaming routes is the best way to do it. Their experts assist to save your time and efforts. Just talk to them about your plan and leave rest on them.
Going to an unknown country is a serious matter of concern. You might want to know how they live, what they like, what they hate and what can offend them. For a convenient trip, we are providing you with the tips that will make your Dubai tour easy. If you are planning a Dubai Tour, then be mindful of all the tips.
One more important thing to do before going on a trip to Dubai or any other foreign country is to register yourself in your countries embassy. This will allow your country government to rescue you in the case of any disasters. 
Check Out the 8 Best Tips For First Time Travel To Dubai:
Safety Tips
Documents and Currencies
On Arrival
Packing Tips
Shopping Tips
Nightlife Tips
Food Tips
Learn Important Dubai Arabic Phrases
#1 Safety Tips:
Carry a scarf or muffler to cover your head and wear inexpensive clothes while visiting the mosque in Dubai.
Be careful about traffic rules and cleanliness.
Do not talk envy about the locals as the locals have immense respect for each other.
Avoid taking drugs.
If your traveling solo, avoid going to isolated places.
Keep your cash in different places as if you lose them due to any kind of irresponsible behavior or if you get mugged then you will have some cash left with you.
#2 Documents and Currencies:
Carry 1 pen and 2 passports sized photon they are required in the visa application.
Always carry the original passport and agent contact details with you.
Activate an international SIM card in your phone.
Carry a small amount of Dirham on the city tour and keep the rest of the amount in different pockets.
Keep a hard copy of your documents in an unexpected situation of no internet access for any reason.
Also Read: Family Holiday Destinations at Christmas
#3 On Arrival:
If you have booked a Dubai tour package then check your voucher to know the gate number.
Always be on time, because the cab drivers in Dubai are punctual and short-tempered.
On reaching to the destination, meet your guide and verify your vouchers with him and in case if the driver doesn't come to pick you up, then call on the emergency number provided on the voucher.
If you are on a Honeymoon tour to Dubai, then ask for the complimentary room decorations, candlelight dinner arrangements, and other services. Services.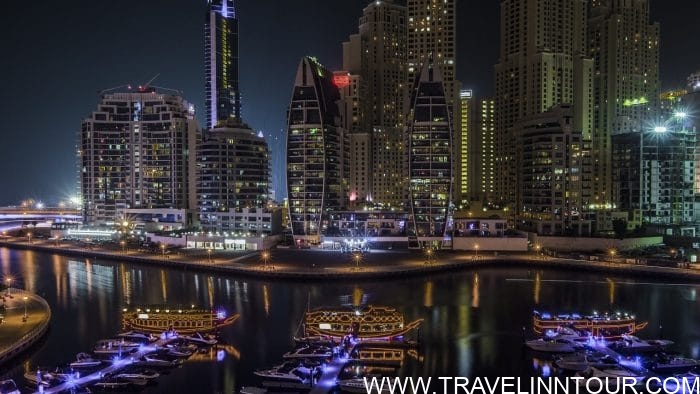 #4 Packing Tips:
Carry comfortable shorts and t-shirts for water sports.
To enjoy water parks, racing tracks, desert safari, Burj Khalifa please ensure pre-bookings.
Put the Trekking shoes in your bag
Don't forget to Carry a pen, passport and ID proof.
Do carry your prescribed medicines- because you might face some problems buying medicines without a prescription.
#5 Shopping Tips:
Browse about the markets on the internet, decide upon your shopping requirements then pick a market that suits your requirements. Before going to any market do not forget to check opening-closing timings.
Bargaining is encouraged but do it politely.
Be mindful of carrying cash because not every shop owner accepts credit the card payment.
Also Read: Easy Tips for Finding Cheap Air Tickets Online
#6 Nightlife Tips:
The nightlife in Dubai is not only about clubbing. It includes many things like night market, cruizing, full moon parties, cruises, and much more. So do not just stick on clubs, try to explore each and every aspect of the nightlife of Dubai.
Where ever you are planning to go, just call them up and check if the places have any dress code for the parties. In many clubs, flip flops, slippers and casual t-shirts are not allowed.
#7 Food Tips:
Always analyze how the food is in making because there might be a possibility that the ingredients they use might not suit you (especially if you are trying new dishes).
If you are a vegetarian then browse for a vegetarian Indian restaurant in Dubai.
Eating with a folk might help you to savor the authentic middle eastern cuisine.
Do not drink water from the streets, boil the water before drinking. Buy a package of water bottles from seven-eleven as it becomes cheaper in comparison to buying loose water bottles.
#8 Learn Important Dubai Phrases:
Some important arabic phrases are:
Marhaba for hello
Kaeefhalak for how are you?
Sabah el Khair to greet Good morning.
Massa el Khair to greet Good evening.
Tahiyat for normal greetings
MaAaes-Salama to say Goodbye.
Is a phrase for Excuse me
Say Asef if you are sorry.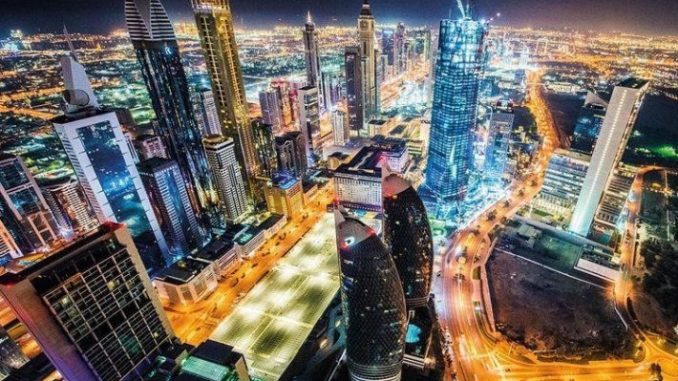 In a Nutshell
These are the 8 best tips for Dubai Tour. Read them carefully before boarding your flight to Dubai. Do not forget the most important thing i.e passport. Buy a waist belt bag and keep all the hard copies of the Dubai tour package details. 
Experience the everlasting delight of desert safari, visit exquisite Jumeirah beach, mesmerized by the view of Burj Al Arab, explore the old Bur Dubai and enter in largest shopping malls of the world.
So plan your following Dubai Holidays and unleash the holiday with loads of discount and comfort.  A good tour operator gives more than you can expect. You can also customize Dubai holiday packages from Delhi, Mumbai, Ahmedabad, Bangalore, and Jaipur.
Save it on Pinterest.