Georgia is a natural treasure trove where you can expect to find a variety of stunning landscapes, ranging from lofty mountains to sun-splashed coastlines. For travelers, this state offers a complete tourist package; so whether you are a history buff or a freelance photographer, there is something for you.
You can get the best travel packages for your next vacation to Georgia when you have a Viator coupon with you. However, you should remember to make your bookings on time so that you can get the best rates and the lowest airfares
10 Best Places to Visit in Georgia, USA
Atlanta:
Being the capital city, this is a popular tourist destination mainly for its dazzling skyline. It boasts of the world's largest aquarium and a buzzing urban life which exudes both tradition and modernity. You can start by taking tours of the Atlanta Historic Center, Museum of Art, Centennial Olympic Park, Legoland Discovery Center and Six Flags White Water amusement park, and the Margaret Mitchell mansion.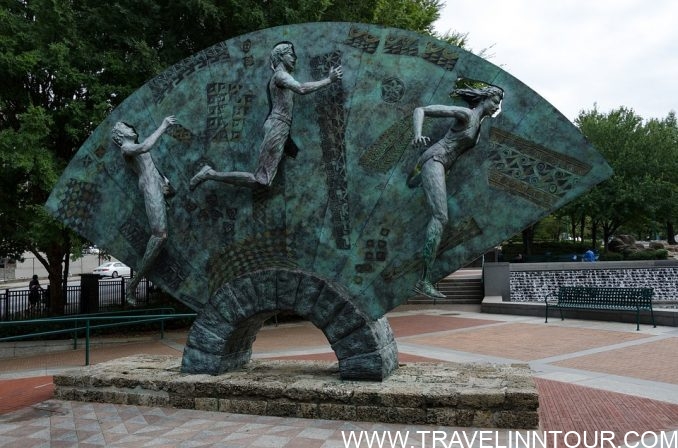 Savannah:
This city is known for its quaint-looking cobblestoned streets, Southern mansions, white sandy beaches on Tybee Island, art galleries and Civil War enactments. You can take tours of the old city and City Market, walk down the Savannah River Street lined with cafés, galleries, and eateries.
Tybee Island:
This island location is perfect for beach lovers because it offers almost 5 miles of public beach with sand dunes. You can soak in scenic sights at every point and engage in recreational activities like swimming, sunbathing, fishing, boating, sailing, hiking, and biking, etc. You can also take a walk through the maritime forest areas and get a glimpse of the Tybee Lighthouse.
Driftwood Beach:
This beach is on Jekyll Island and is known for its mesmerizing beauty. It is called a tree graveyard because of its mile-long strangely-shaped dead trees which have been whipped by the tides and winds. The beach is a photographer's delight and an excellent place for a quiet stroll; it is also popular for wedding shoots because of its breathtaking sunset views.
Cumberland Island:
This is the biggest uninhabited island in the state and known for its rich history, dense maritime forests and miles of virgin beaches. The region was earlier inhabited by Native Americans and eventually became a working plantation. Today, it is a seashore, and you can catch a ferry ride from St. Mary's to come to this island. Activities include hiking with the family, renting a bike, or booking tours with park rangers.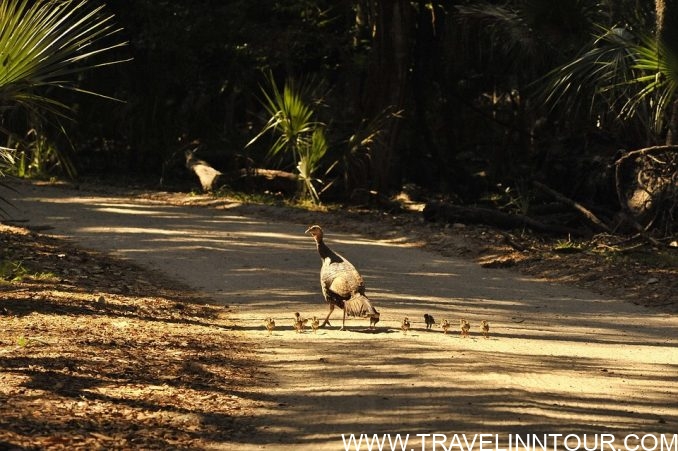 Providence Canyon State Park:
This is situated near Lumpkin, in the south-western part of Georgia. This is popularly called "Georgia's Little Canyon" and incidentally, the canyon is not natural. This canyon displays a riot of colors appealing to artists and photographers.
Chattahoochee River:
This is at the border of Georgia and Alabama states and its waters offer much scope for entertainment for tourists. You can get all the travel information from the Visitors' Center and engage in activities like hiking, fishing, boating, and kayaking.
John Creek:
This is a suburb close to Atlanta and the Blue Ridge Mountains. It boasts of ample parks for recreation, vibrant annual festivals, and golfing facilities for avid golfers and heritage centers for history lovers.
Red Top Mountain:
This used to be a prime mining area once and is now home to the Red Top Mountain State Park which is an ideal destination for tourists keen to do water sports. You can bring your boat or rent one for a great lake tour.
Toccoa Falls:
These falls plunge vertically to a depth of 186 feet, and the waters run through the Toccoa Falls College campus. These falls may be accessed through a gift shop which is open till sundown and there is a short 100-yard road alongside a breathtaking stream leading up to the falls.
Georgia has many exciting places to gratify tourist preferences and you should ideally get coupons from Don'tPayAll to enjoy an affordable and memorable holiday in this American state.
Shere with us your best places to visit in Georgia, USA.