If you're considering a vacation in Mexico, you'll find a wide array of great places to visit. Whether stunning beaches, interesting cultural attractions, authentic Mexican cuisine or exciting nightlife is on your activity list, you won't be disappointed with these top seven vacation destinations!
Here Are The Best Vacation Destinations in Mexico
1. Puerto Vallarta:
Puerto Vallarta is one of the popular vacation destinations in Mexico. With over forty miles of beautiful coastline and the majestic Sierra Madre Mountains rising to the east of the city, Puerto Vallarta is a feast for the mind, body, and soul. Vacationers can experience excellent snorkeling, diving or sailing in the warm waters in the Bay of Banderas. After enjoying the gorgeous beaches, try shopping and enjoying Mexican music, authentic cuisine and local cultural art in Old Vallarta. (Picture of Puerto Vallarta above.)
2. Playa del Carmen:
Playa del Carmen is considered to be one of the top five diving destinations in the world. For divers, the gorgeous sea life and fascinating underwater caverns are the main attraction of this original fishing village. On the other hand, you'll find that the city is now a very hip place to visit with modern cuisine and a vibrant nightlife. Golfers can enjoy the beautiful golf course in nearby Playacar, while history buffs can explore the ancient ruins in the Coba Mayan Village.
3. Tulum:
Tulum is a wonderful location for experiencing all that Mexico has to offer. Originally made famous for the well preserved Mayan ruins, Tulum is also home to beautiful beaches, the sacred caverns of LabnaHa Eco Park, interesting craft markets and wonderful restaurants. For a true wildlife experience, take a tour of the 1.3 million acre wildlife reserve of Sian Kaan Biosphere. Overall, Tulum still provides a small-town atmosphere even though its well-known archeological sites and stunning beaches attract many visitors. Read more in Tulum travel guide
4. Cozumel:
Cozumel is a fantastic Mexican vacation spot for water sports enthusiasts. This island off the coast of the Yucatan Peninsula has amazing coral reefs and crystal clear waters. If you enjoy snorkeling, diving, surfing, deep-sea fishing or kayaking, Cozumel makes an ideal getaway. You can also mingle with the native people or learn about Mayan culture. Many tourists enjoy the laid-back atmosphere of Cozumel over other more commercial Mexican destinations.
5. Acapulco:
Acapulco is another wonderful vacation destination for relaxing at the beach during the day and enjoying exciting nightlife when the sun goes down. Made famous in the 1950s when glamorous movie stars swarmed the beaches of Acapulco, this vibrant city is still an international favorite tourist location. Vacationers who want to explore some local history can visit the Fort of San Diego that sits on top of a hill overlooking the harbor. For a real treat, relax and get pampered with therapeutic treatments and customized services in one of Acapulco's world-class spas. To round out your experience in Acapulco, make sure you find an authentic souvenir or two in one of the popular arts and crafts markets.
6. Mazatlan:
Known as "The Pearl of the Pacific", Mazatlan provides miles of stunning beaches, blue lagoons and a delightful boardwalk for strolling along the oceanfront. Visit the Zona Dorada, or Golden Zone, to find many of the major hotels, restaurants and shopping areas. In Old Mazatlan, also known as the Centro Historico or the Historic Center, you'll discover traditional markets and plazas. If you choose to visit Mazatlan in before Ash Wednesday each year, you can experience the fantastic carnival that is filled with tradition and culture as well as fun! Some other attractions that may interest you are the Mazatlan Aquarium and the Las Labradas Open Air Museum. Of course, beachcombers and surfers will love the wonderful soft sands found on the breathtaking beaches.
7. Cabo San Lucas: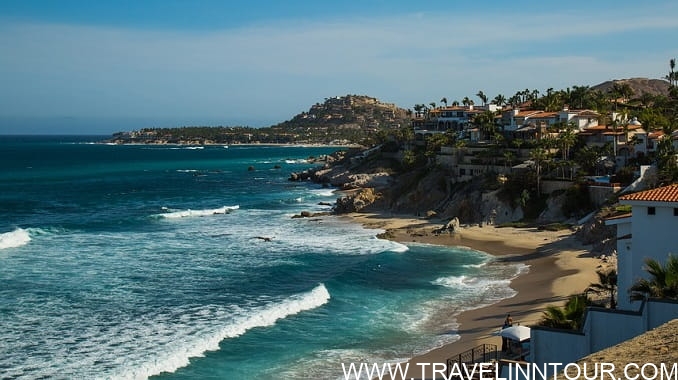 Cabo San Lucas has a lot more to offer than just a spring break getaway. Even though this city is considered a party haven with drinking and all-night dancing, Cabo San Lucas is also home to some beautiful resorts and golfing facilities. For beach lovers, you can visit the quiet waters of Playa del Amor or the Sea of Cortez. Surfers will want to test their skills at the surfing paradise Zippers. For a change of pace, try riding a camel through the nearby Desert Park Natural Reserve. In addition, excellent fishing, whale watching, and sunset cruises also make Cabo San Lucas a favorite Mexican vacation spot.
In conclusion, the wonderful weather and friendly people will make you feel right at home wherever you decide to take your Mexican vacation. Be sure to enjoy the stunning beaches, the warm ocean waters, the historical and cultural attractions, the authentic Mexican cuisine and the fun nightlife in any of these top seven Mexican vacation destinations!