Compare Cheap Hotels Worldwide
Looking for cheap hotels? Everyone wants the best for their vacation. So what kind of hotel is right for you? Do you need a family hotel or a business hotel, or do you want something very close to the beach, there's a lot of fine details that you have to know about.
Here Are Helpful Tips On How To Find Cheap Hotels Worldwide.
Tip Number One, Be Flexible
My first tip on how to get good deals on hotels is to be flexible. I call this one the law of opposites, and it's essential to go where other people aren't. If you're going to a business destination, then go when business people aren't there. If you're going to a resort destination, like Las Vegas, then go during the weekday, because everybody goes to Las Vegas on the weekend. If you're going when there aren't many visitors there, then the room rates are going to be cheaper because they aren't very full.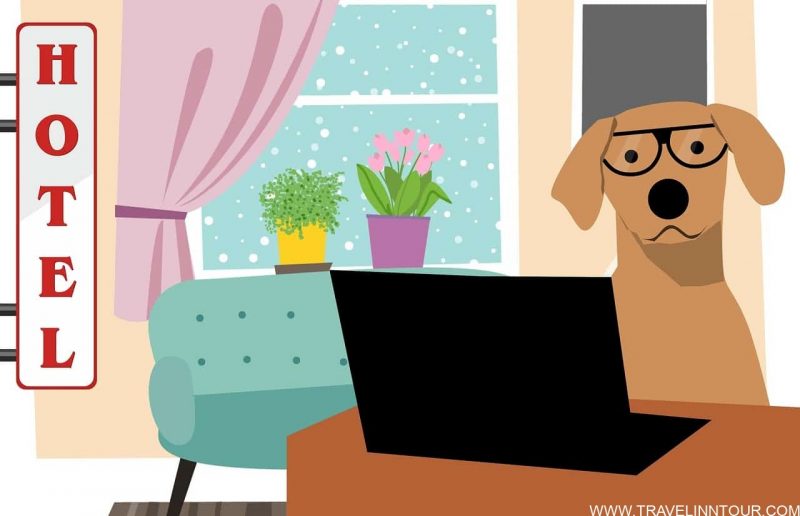 This also can be taken into account in a single city. For example, San Diego has a lot of business travelers and a lot of leisure travelers. The leisure travelers all stay at the beach. The business travelers all stay in downtown. So think about when you're coming, and try to stay where people aren't. Coming on the weekend, stay in downtown, where the business people stay. If you're coming during the week, well then stay near the beach, because the business people won't be there.
Tip Number Two, Look For New Hotels
New hotels, when they've just opened, not many people know about them. And because not many people know about them, their occupancy rates are often very low when they first open. And so new hotels often offer significantly lower prices than the competition when they first open to get people to know them. You book that cheap rate, you love it, then when you come back a year later, those prices have all of a sudden gone up. So if you're searching on Marriott, Hilton, Hyatt, those sorts of things, take a look for the hotels that have that new marker, to score yourself a good deal.
Tip Number Three, Avoid The Major Hotel Chains
Marriott, Hilton, Hyatt, particularly if you're traveling internationally, and particularly if there's only one or two of those hotels in the particular city. Because Marriott is going to charge a premium when there's only one Marriott in that city. But you might say, I like the chains because there's some consistency, I know what they'll be. Well, my recommendation to you is to find the local chains. If you're going to Japan, for example, you'll get much better deals staying in the hotels that are run by Japan Airlines, or by ANA.
They will be half the price of the big international Marriott, Hilton, Hyatt chains, and pretty much a similar quality. The only downside is that you don't stay in the main chains, well you won't get reward points. But let's say you go to Taipei, Taiwan, where I go often. The Hyatt in Taipei can cost $ 300. But one of my favorite hotels there, a local chain in Taiwan called K Hotel, I get rooms at K Hotel for $80. I'm okay not getting the reward points and saving $220 a night.
Tip Number Four, Use Your Affiliations And look For Coupon Codes
What do I mean by affiliations? I meant things like are you a member of AAA? Are you a member of AARP? Are you a member of any company that has discounts with a particular hotel chain? Make sure you use those things. The affiliations like AAA, and being a senior AARP, many hotel websites have little checkboxes, where you can see those rates. It's always worthwhile to do that. I find the AAA rate can often be 20 to $30 cheaper than the regular rate, at almost every Marriott.
They also, almost all the hotels have coupon codes that you could put in. These coupon codes or discount codes, they're often corporate codes that are negotiated between certain companies and the hotels, but they'll also have certain discount codes for certain promotions or various weekends.
You can search online for coupon codes for the major chains. But I will tell you, don't use a coupon code that you're not eligible for. If there's a coupon code that says it's only eligible for employees of IBM, and you don't work for IBM, well when you get to the hotel, they might ask you for your IBM identification, and if you don't have it, you might be stuck paying the full rack rate, which can be pretty expensive.
Of course, if you do like to live on the edge, then maybe put in that coupon code and maybe the front desk people just won't ask. When you're using some of these codes or affiliations, you might find out they're not available on the days that you searched for. Many hotel websites have a flexible dates feature where you can search for days that that coupon code or affiliation rate is available.
Tip Number Five, Promotions
These are different than coupon codes and affiliations, but sometimes hotels will have promotions like stay three nights, get the fourth one free. Where do you find these things? Well, you can certainly find them on the hotel website, but you can also find them on deal aggregators like hotellook is a really good one for hotels. Other types of promotions you'll often find are ones that provide free breakfast, that provide resort credits, like 50 to $100 a night, for staying in the hotel, that you could use at the hotel's restaurant, or they might have promotions where you get more points, so if you're staying at Hyatts, they might have double points promotions. Now I should point out that when you're looking at those rates related to the promotions, for example, the stay three nights, get one free, you should actually check if those rates are cheaper.
Sometimes using those promotions, it's three nights and you get one free, but they increase the rate of those three nights so that the fourth one really isn't free. So make sure you take a look and those promotions are a good deal.
Tip Number Six, Stay For A Long Time, And Book In Advance
Why are these combined? Well, because both of these are generally discounts that many hotels offer. One is usually advanced booking discounts. You'll find many hotels provide discounts for booking 30, 60, 90 days out. You'll often find hotels will offer long stay discounts, that usually start at five or seven days. So sometimes it might be cheaper to stay at a hotel for seven days than it is for five days because that's when that long-stay rate kicks in.
If you are staying for a really long time, it might even be useful to call up the hotel and ask them if they offer any long stay or extended stay rates. You might say, how do I know 90 days before whether I'm really gonna go? Me, personally, I book hotels even if there's a remote possibility that I'm going someplace. I always book refundable hotel rates. I never book a non-refundable hotel rate, unless it's like a rate the same day or tomorrow that I'm sure I'm gonna be going. I always book the refundable rate, so I can always cancel later if I need to.
Tip Number Seven, Be Creative With Your Searches
What do I mean about creativity? I mean if you're staying at a hotel for a week, and the week looks kind of expensive, well try searching for one day at a time, just the weekend section, just the weekday section.
You might find that making three reservations at the same hotel might be cheaper than the week-long reservation because when you make the week-long reservation, it makes all the nights equivalent to the most expensive night, whereas if you book the individual ones, it might give you a cheaper rate, and then you find that one night, that's super expensive, and maybe that's the one that you book with points, and you don't even pay money for that night.
Tip Number Eight, Use Multiple Search Engines And Aggregators
It's good to use the hotel's website, but when the hotels say they have the best price guarantee, that doesn't actually that their website has the best price. What that means is that if you find a cheaper price someplace else, they'll give you the difference back of what you booked, but it doesn't mean it's always the cheapest.
Some of my favorites are Kayak, Agoda, and Hotellook. If you're going to a certain country, there might be country-specific aggregators that are useful. The one for Japan that I like is Rakuten. Oh, and make sure you're signed in when you're searching. Whether it's on the hotel website, or through the aggregator. Many of these search engines like Expedia will provide you cheaper rates if you're actually signed in.
Tip Number Nine, Don't Just Use The Aggregators But Check The Hotel's Website As Well
Check the hotel's website so you can find out if there's a promotion, you might find there are different rooms, there might be different availability, you might get different perks if you book directly through the hotel, so definitely don't just use the aggregators. Look at the hotel website as well.
Tip Number 10, Get The Hotel's Credit Card
If you're staying at a major hotel chain, Hilton, Hyatt, Marriott, they all have affiliated credit cards. If you're gonna be staying at any one of those chains a lot, get the hotel's credit card. If you have the Hilton credit cards, you can get free breakfast, late check out, just for having the credit card. Sure, there's an annual fee that comes along with it, 80, $90, but if you stay more than a few nights at a Hilton hotel, that free breakfast benefit will easily pay for itself back. 'Cause breakfast in hotels can be really expensive. And if you use that hotel, credit card to pay for your booking, you'll earn more points than if you just use a standard credit card to pay for your booking.
Tip Number 11, Use Your Other Credit Card Perks
Two credit cards that have really good hotel perks are the American Express Platinum Card, and the Citi Prestige Card. The American Express Platinum Card, to get the hotel perks to working for you, you have to book through their Fine Hotels & Resorts program, and then you'll see when you book through that particular website, you'll have offers through those hotels that'll say things like oh if you stay here, and you book the Fine Hotels & Resorts rate, which is American Express Platinum affiliated, you'll get a resort credit, free breakfast, you know, a room upgrade, so take a look at those rates. Now also, American Express Platinum provides things like Hilton Gold, and a lot of different upgrades, and different hotel programs, but you have to activate those.
They don't just come automatically. When you get your Platinum Card, you actually have to go to the American Express website and activate those benefits. The Citi Prestige Card has a really great benefit which is if you stay three nights, you get the fourth night free. Now the Citi Prestige Card, you have to book those hotels through Citi Prestige, it's not just for any hotel, and it's only twice a year. But if you're staying in some really expensive hotels, then that Citi Prestige benefit can be pretty lucrative.
Tip Number 12, Use The Price Match Guarantee
Use the price match guarantee or the best rate guarantee that I was talking about earlier. When the hotels say they guarantee the lowest price, it doesn't really mean it, and so if you find the rates at that hotel on their website are expensive, and you find a cheaper one someplace else, well, book it through the hotel's website, take the screenshot of that other website, send it into the hotel, they will lower your rate, and then typically give you some extra benefit on top of it, to show their good faith that they promise they're gonna be cheaper.
Tip Number 13, Keep Checking The Rate
As I mentioned book in advance, but just because you book 90 days in advance, doesn't mean that you never pay attention to the hotel rate again. Every once in awhile you go back to that hotel website, and check and see if the rates got cheaper. When we were going to Zion National Park in Utah, just a couple of months ago, I booked the Springhill Suites in Zion for $300. Well, I checked it three days before, and low and behold, the rate was no longer $300, it was now $200 for the same room. And because I booked the changeable rate, I could just go ahead and change my reservation.
I could cancel it and rebook it, but in this case, I just clicked modify, booked into the same dates, and now it came back and it was $200 a night, instead of $300 a night. So make sure you search for what the rates are a couple of days before you're going, before the cancellation deadline.
Tip Number 14, Book A Prepaid Or Non-Refundable Rate
Now I know I said earlier that I never do this unless I'm sure I'm going and it's a couple of days before. But you may find that the non-refundable or prepaid rates maybe 10 to 20% cheaper.
I would never advise doing this three months before because you never know what life is gonna throw at you in three months, but if it's just a couple of days, and you're pretty sure then maybe go for it.
Tip Number 15, Book Last Minute
What do I mean by last minute? I don't really mean a minute before you get to the hotel, but I mean the same day that you're going to stay. There's a lot of websites that provide unused inventory from hotels. The hotels call it unused because if it's the day of, and they have a ton of rooms available, chances are, they're not gonna get a last-minute stampede that'll book all those rooms, so they often offer them at a significant discount. One good website for this is called Hotels Tonight, and then when you look at Hotels Tonight, you're searching for hotels tonight in that city.
Only do this if you don't really care where you're gonna stay, and you're pretty flexible in driving around the city to a different place, 'cause you're never really gonna be sure what's actually gonna be available that night.
Tip Number 16, Bid On A Room
Priceline, famous for bidding. If you really don't care where you're gonna stay, and you're just interested in getting the cheapest rate, well then, by all means, go bid on some hotels on Priceline. There are whole guides and tips on how to use Priceline, and how to get the best rates. I'm not gonna go into that in here, 'cause that would be a topic for another article.
Tip Number 17, Buy Gift Cards
You can often find deals throughout the year where the major chains will offer their gift cards at a discount rate, often 10, maybe even 20% off. You can buy them from the hotels directly when they have these sales, but all year round, you can find people who are selling gift cards that they have. Now I don't know that I'd recommend you buy a gift card from a random person on eBay or Craigslist, but there are some gift card reselling websites, where those websites will actually guarantee that the gift card that you buy has value on it, and if it doesn't then they'll refund your money back. So that's another way to get a good deal. And related to buying gift cards, you could also use shopping portals. Often things like Ebates, and these various shopping portals can provide discounts for booking hotels.
Recently, Ebates was actually providing 10% back on Marriott reservations that were booked through Ebates. I've got two more tips to go, but before I get to my last two, I wanna ask you a question. I'm always learning and so what tips did I miss? If you've got some great advice or some way that you save money on hotels, let me know. One of the things I love learning from all of you.
Tip Number 18, Not Use Your Money
Tip 19 is to not use your money at all but to use points and book it with award points. When you're using award points for a booking, I will tell you to not get suckered into premium rooms. Make sure that the rates and rooms that you're booking are the standards or the saver awards. Hilton is notorious for this, where the standard rate might be 60,000 points, but they'll be offering you premium rooms for like 200,000 points a night.
Those rooms are rarely worth it. It is worthwhile looking into the cash and points rooms, particularly with Hyatt. Sometimes the cash and points bookings can be a pretty good deal. Also pay attention to whether the hotel chain you're staying at has a, if you book a certain number of nights, you get one free. Marriott has that, where if you book four award nights, then you get the fifth night for free.
Tip number 19, If You Experienced An Issue, Let The Hotel Know
Hotels really don't like unhappy customers. And so if you've had a really miserable stay for some reason that's a fault of the hotel, let them know. One time I was staying in New Jersey, at this Hyatt that was there, and wow, this hotel, they gave me like two different rooms, and both of them had other people's stuff in them. It took me probably an hour to actually get to my room, one that didn't have other people's stuff in them. I really let them know, I asked to talk to the manager. My stay wasn't free, but it ended up being half the price of what it was, and they brought me free stuff.
They're like do you like tea, do you like wine? Do you want free food at the restaurant? Just let us know, we want you to be okay. I know some people that have managed to get their entire hotel stays comped, or if they booked it with award points, to get all of their points back because the hotels just weren't very good. It's not the hotels weren't very good, but there were staff issues, and things like that really could've been avoided on the part of the hotel.
I hope that you learned something and that it helps you during your next trip to get the best of your stay. If you have an accommodation hack that I haven't mentioned, I wanna hear, I always like learning new hacks and I'm sure everyone else here would love to hear from you as well.
Save it on Pinterest.