Hotels Guide To Amsterdam Part 1 | Part 2 | Part 3 | Part 4 
How To Start The Amsterdam Travel Guide?
Amsterdam Travel Overview:
Amsterdam is an ideal city for a short weekend break. Not only are there plenty of cheap bargain flights from the UK but you get a good selection of discount hotels. Amsterdam is also steeped in history and culture, has some excellent restaurants and first-class travel links. In short, it's a great choice for a short city break.
Cheap flights apart, good rail and ferry services also make the city easily accessible for a short weekend break in summer or winter. Flights land at Schiphol Airport – rated one of the best in Europe – and there are direct rail and road links into the city center with its historic sights, restaurants, coffee shops, and entertainment. There is also plenty of holiday short break accommodation, though hotel rates can rise steeply in summer. Cheap accommodation is plentiful in winter so it can pay to check out seasonal discount prices before you go.
There are so many things to do in Amsterdam. Museums, galleries, and concert halls give the city an unrivaled reputation for culture and entertainment. The restaurants, cafes, and coffee shops are renowned, and the traffic-free center makes it perfect for walking tours.
The Netherlands has a liberal attitude towards sex and drugs and the Amsterdam Red Light District is notorious for its brothels, and sex shops. Smoking cannabis is also acceptable in many coffee shops and coffee houses. Amsterdam is also a great city for a holiday shopping break with shopping streets packed with designer boutiques and stores.
Above all the city is compact and easy to explore with first-rate transport and travel links. The network of city canals offers canal boat tours while bike tours are also very popular. There are also excellent tram and bus services. Everything is within easy reach of the main hotels with restaurants and cafes always nearby for a lunch break or a welcome drink.
History:
Amsterdam History – it's not all clogs and tulips.
While not one of the largest of cities, Amsterdam has still enjoyed a hugely influential role in the world for centuries. It was once the Continent's biggest trading center and was famed as the richest city in Europe in the 1600s.
But 1,000 years ago Holland was a little more than a peat bog crisscrossed by rivers and streams; a land that was barely habitable. But when a makeshift dam was created on the River Amstel at the end of the 12th century the city was born, centered on what is now the city's famous Dam Square.
By the early 1400s, Amsterdam was bursting at the seams. Brewing and fishing were the staple industries. The city became part of the Burgundian Empire and trade flourished with both the Baltic and southern Europe.
In the late 1500s, the Low Countries renounced Catholicism and in 1578, the city became part of the Netherlands, sparking another great era of growth. The tolerant outlook of the new country attracted Protestants and Jews from all over Europe, trade with newly discovered markets in the East Indies (now Indonesia) soared, and many Amsterdam citizens invested fortunes in the booming United East India Company.
Amsterdam's glory days arrived in the 1600s when it was one of the major trading capitals of the world. Its famous canals, the distinctive tall houses, and many of the city's magnificent churches were built during this time Areas such as the Jordaan developed, and both art and philosophy flourished.
But wars with France and England – and the harbor becoming less accessible – changed the city, and by the early 1700s, its role as a trading center was already declining. It nevertheless showed its adaptability by becoming Europe's major banking center. By the mid-19th century modern industries began developing, the population again expanded and the suburbs and parks surrounding the old city were built.
The Second World War brought its darkest hours. While the city escaped the bombs that destroyed other major centers such as Rotterdam, 1940 saw Nazi occupation and the deportation of most of the city's Jews to death camps in the east. The horror of this period is captured today at the city's Anne Frank House museum.
Amsterdam is today the undisputed cultural center of Holland. It is a successful, liberal-minded city with renowned orchestras, great opera and ballet and world-famous galleries and museums as well as important universities. It is now one of the world's top tourist cities and favorite holiday break destination for thousands. It is also a city noted for sport – Ajax has been one of the dominant forces in European football for a generation.
Culture:
Amsterdam has for centuries has been one of the leading centers of culture in Europe. Noted for its liberal outlook and love of the arts the city now boasts about 65 theatres and concert halls, 42 museums, and more than 140 galleries. Prices are reasonable for such a major tourist city and, generally, there is a casual and relaxed attitude to culture – so there is no need to dress up for the opera.
It's estimated that around 16.000 concerts and theatre performances take place each year in Amsterdam – so that makes it more than 40 events a day on average and something to suit all tastes. The big showcase venues include the Concertgebouw, the Muziektheater, the Stadsschouwburg, and in the Beurs van Berlage.
Amsterdam is a truly great city for live music of all kinds. It has a rich tradition of classical music and opera and, in summer, many concerts can be enjoyed in the city's parks. The city is also one of the venues for most European tours by top rock bands and other pop performers from the States and Britain – so keep an eye out for tickets.
In the 1600s, painting in the Netherlands blossomed as the country, and Amsterdam, in particular, enjoyed a 'Golden Age'. While Rubens continued with huge creations for the church and nobility in the south, Rembrandt opens up a new world of portraiture in Amsterdam.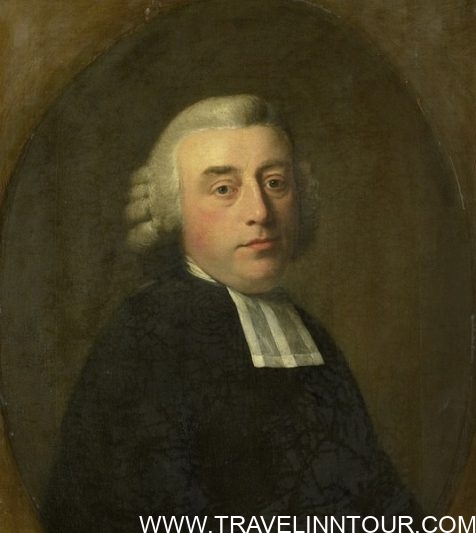 There was more superb portrait painting from the likes of Frans Hals and van Dyk while the landscapes of Ruisdael and van Goyen were highly prized. The still lives of Heda and Kalf and the wonderful interiors of Vermeer created new standards in the handling of light and color. These and many others in the Amsterdam area changed European painting forever by their move away from the dominant religious themes of Italy and elsewhere.
But Dutch art didn't die out in the 17th century. The country also has its modern masters in Vincent Van Gogh, without a doubt the country's greatest 19th-century painter, the abstract painter Piet Mondriaan and the remarkable and influential graphic artist Maurits Escher. Amsterdam-born designers and artist have a huge influence in the visual arts today.
Amsterdam TV – Be Warned
It's hardly art, but the liberal approach to life in Holland also means that some TV stations show adult programs that can shock those used to the more puritanical British or American TV. Hotel breakfast rooms will often reveal groups of visitors discussing with amusement the TV channels they had found the previous night!
Where To Stay in Amsterdam:
There is a wide range of hotel accommodations in Amsterdam from top-end luxury to trendy boutique hotels. Groups and families might prefer self-catering apartments or bed and breakfast. There's also a large number of cheaper hotels and hostels.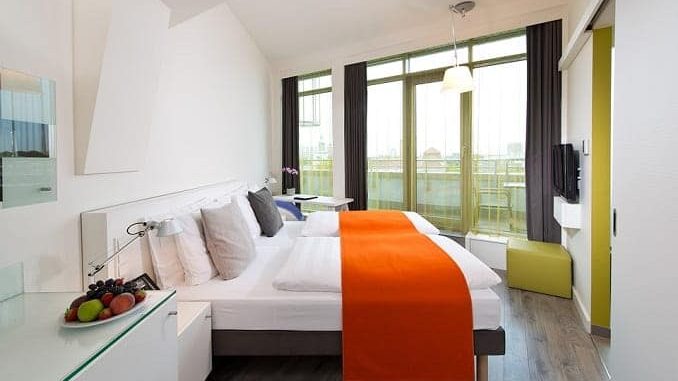 It is always best to book in advance. Perhaps because of its small geographical spread, there never seem to be quite enough hotel rooms in ideal tourist locations, so it is well worth checking on availability and price beforehand. This is particularly true for weekends and festive events.
Hotels In Amsterdam:
We recommend staying as near to the city center as your budget will allow and include a selection of hotels to suit most tastes and pockets.
This luxury hotel takes up one side of Dam Square so you could hardly be more central. We are talking five-star luxury overlooking the Royal Palace. Rates are around €190 online with rack rates 50% higher.
De L'Europe Amsterdam – The Leading Hotels of the World:
Again it's luxury all the way from the red-carpeted entrance. The rooms are large and well-furnished, as you'd expect for €360, with breakfast a whopping €22.50, but the hotel is full of charm and very central.
A three-star hotel that's been recently expanded and redecorated. There's a choice of single, double, and triple rooms with lift access to three floors. Rates are €145
Park Plaza Victoria Amsterdam:
A very stylish hotel and an Amsterdam landmark on Damrak. The rack rate is a pricey €300 but online prices can be much lower.
Winston:
It can be noisy but the rooms for 1-6 people are airy. There are some curiosities too, such as the Durex room. Some rooms include erotic imagery so, if en famille, check out what you're getting. Basic rooms, with shared facilities from €85. The 'art' rooms are a little more expensive.
A popular budget hotel with triple and quad rooms. There's lift access and doubles can be had from €65, but about €90 at weekends.
Amsterdam Self-Catering:
Self-catering apartments can be rented normally with a private entrance and a fully equipped kitchen. These can range from the very simple to luxurious canal apartments in the city center.
Hotels Amsterdam: Hotels in the center
| Hotel | Stars | Price per night | Discount | Select dates |
| --- | --- | --- | --- | --- |
| Swissôtel Amsterdam | ★★★★ | 128 | -30% | |
| Hotel Amsterdam De Roode Leeuw | ★★★★ | 94 | -42% | |
| NH Collection Amsterdam Grand Hotel Krasnapolsky | ★★★★★ | 186 | -26% | |
| Hotel Doria | ★★★ | 62 | -45% | |
| Hotel Die Port van Cleve | ★★★★ | 100 | -46% | |
| Hotel De Gerstekorrel | ★★★ | 69 | -60% | |
| Hotel V Nesplein | ★★★★ | 95 | -58% | |
| Nova Hotel | ★★★ | 93 | -40% | |
| Ozo Hotels Cordial Amsterdam | ★★★ | 296 | -6% | |
| INK Hotel Amsterdam - MGallery | ★★★★ | 122 | -36% | |
| The Highlander | ★★★★ | 86 | -47% | |
| Sofitel Legend The Grand Amsterdam | ★★★★★ | 396 | -6% | |
| Hotel The Exchange | ★★★ | 100 | -20% | |
| The Times Hotel | ★★★ | 811 | -32% | |
| Inntel Hotels Amsterdam Centre | ★★★★ | 136 | -29% | |
| XO Hotels City Centre | ★★★ | 140 | -60% | |
| The Hoxton, Amsterdam | ★★★★ | 154 | -15% | |
| Hotel Estheréa | ★★★★ | 92 | -59% | |
| Avenue Hotel | ★★★ | 65 | -55% | |
| 't Hotel | ★★★ | 83 | -51% | |
Cheap Accommodation in Amsterdam for Students and Backpackers.
Hostels are cheaper hotels with people usually sharing a room or dormitory. Popular with students and backpackers, and ideal places to meet fellow travelers. Most youth hostels in Amsterdam are in the city center and the prices vary from €17 to €30 per person.
It's popular with backpackers, but not so good for the late-night crowd wanting to sleep in the next morning. You must vacate by 10 am for a couple of hours while they clean. But it's only €19
Despite the name, the sheets are clean. You get lockers and there are large breakfasts. It's €25 or €30 at weekends
A large and popular hostel, so book well in advance in peak season. Facilities range from 22-bed dormitories to queen-size bunks for two, with a female dorm available in summer. Dorms start at around €22
Shelter City Christian Hostel:
This could be the answer to your prayers – a Christian youth hostel in the center of the Red Light District, but there's a midnight curfew. From €16 to €19, depending on the season.
Amsterdam Camping:
There are a couple of 'Youth' campsites worth considering and a family site which is better for touring caravans and mobile homes.
Vliegenbos:
A 10min bus ride from Centraal Station with a shop, bar, and restaurant. There are also huts and basic cooking facilities. If driving, use exit 116 off the A10.
Zeeburg:
Minimum two night stay in high season but the site includes cabins sleeping two to six for around €18 per person. Shop and bar. If driving use exit 114 off the A10.
Amsterdam Bos:
A family site with a bar, shop, and restaurant in the southern reaches of the forest. Taje exit 6 off the A9 towards Aalsmeer and follow the N231 to Bosrandweg.
Amsterdam Bed And Breakfast:
English-style bed and breakfast are starting to catch on in Amsterdam. Some agencies rent apartment houses as a bed and breakfast. With Amsterdam full of cafes and breakfast bars many so-called b&bs; don't serve breakfast.
Amsterdam Group Hotel Reservations:
If in a large group of at least 10, try contacting a specialized travel agent. Group reservations are ideal for sports teams, stag parties, and conferences.
Amsterdam Business Accommodation:
Self-catering business apartments are available in Amsterdam center and are normally equipped with a desk, internet access, and telephone. Business apartments can be rented for longer stays. For overnight stays, there are many hotels at Schiphol. (Compare Hotels in Amsterdam)
Conference Hotels In Amsterdam:
Most of the conferences in Amsterdam are at RAI Amsterdam to the south of the center, accessible by metro. It's easy to stay in the city center and use public transport to get to the conference complex, but there are several business hotels near RAI Amsterdam.
Families With Children:
Parents might prefer to stay away from the tourist crowds and the Red Light District. The Vondelpark area, with entertainment for children, is ideal. Hotels in the area include excellent modern Acro; AMS Hotel Holland, a comfortable and quiet hotel near the park; Fita, a friendly family-run hotel handy for the park and museums; and Piet Hein, in a pretty backstreet near the park.
Amsterdam Houseboats:
Some houseboats in Amsterdam were built as apartments, floating on the canal. Others are converted from vessels now moored permanently in the city. Several houseboats can be rented for a week or more.
If you really do want to stay on the water, there's the Amstel Botel: There's 150 rooms, or cabins on this floating hotel, a short stroll from Centraal Station. The cabins are a bit poky, particularly the bathrooms, but staying on a moored boat is different and it's under €100.
Pin It.