Clothing is absolutely optional in these nude resorts. Nudist resorts around the world are becoming more and more popular nowadays. These naturist resorts are not only family-friendly but can be used to rev up the sex drive as well. Check out our choices for the ideal high-end clothing-optional resorts worldwide.
World's Best Nude Resorts – Adults Only Clothing Optional Resorts
Couples Tower Isle is located in Ocho Rios and has access to its own nudist island, just a quick boat trip from the resort. While you'll have to keep your clothes on in the hotel itself, on the island, nudity is a must, making it ideal for delighting in enjoyment with your better half.
A lavish escape, back in the 1950s it was a hot spot among celebrities. All units include private balconies and the plan is truly all-inclusive, top-shelf alcohol, water sports, including diving, and more. There's a full-service medspa and multiple eating choices on-site too. (This article is published first at TravelInnTour.com)
2. Sorobon Beach Resort, Bonaire
It features one of the Caribbean's topmost clothing-optional beaches. Located on the island's southeastern edge, Sorobon Resort consists of 30 cottages and numerous other activities. Tourists here can windsurf and dive, snorkel, get a massage, sunbathe or do yoga, or check out the fauna and flora in the gardens.
Best Clothing Optional Resorts in the Caribbean
3. Copacabana Hotel & Suites – Jaco, Costa Rica
Come for the clothing-optional atmosphere, but stay for the huge selection of tasks readily available at Copacabana Hotel & Suites in Jaco, Costa Rica.
You can select from an oceanfront, poolside, or clothing-optional and also poolside holiday accommodation. There's nightly, music-oriented entertainment, in addition to themed events and also regular monthly celebrations, like "Sexy Valentine's Day" as well as "Sexy St. Patrick's Day."
Go on a coffee scenic tour, or take part in one of the several adventures supplied (including zip-lining as well as white-water rafting).
When you're done with your adventures, go back to the hotel's health facility that offers a full menu of relaxing, deep-tissue, and hot-stone massage therapies. As well as hot-stone massage therapies. Body exfoliation, manicures, and pedicures are likewise offered.
6 Best Costa Rica Clothing Optional Resorts
4. Desire Resort & Spa, Mexico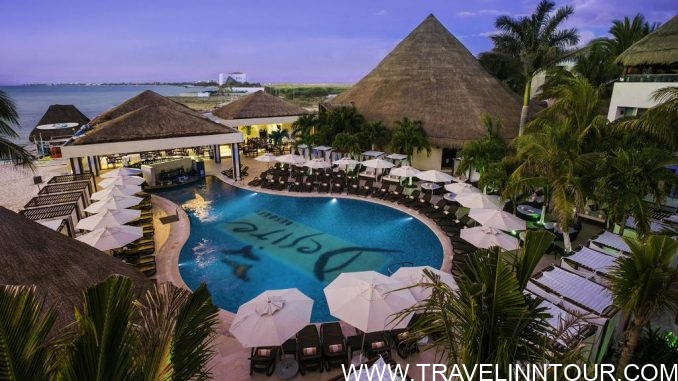 Everything here serves one and one purpose only- exciting and arousing, with its burlesque theme nights and shows to clothing-optional beaches. Limited only to adult couples, the place still retains a welcoming atmosphere with an all-inclusive design leaving no time for anything else other than continuing or rekindling the passion.
5. Azulik, Tulum, Mexico
Azulik, Tulum, Mexico Offering an excellent place near Mexico's Cancun Airport, Azulik is an adults-only eco-resort that often tends to draw in a free-loving, hippy kind of gathering.
This place is only for a certain type of nudist as it emphasizes easing the carbon footprint and creating a feeling of community. A list of features includes a pool, sauna, and a library.
6. Sandals Royal Bahamian: Nassau, Bahamas
Sandals Royal Bahamian One of the best clothing optional resorts in Bahamas, it is open for the nudists from spring through to fall, with visitors being allowed to wear anything they are comfortable in. Here, one can choose to get spoiled at the spa, chill out under pine trees or participate in numerous fitness programs.
To make the most of your full-grown sexy time, select a swim-up suite with a four-poster king-size bed as well as a rain head shower and also a deep soaking tub combination. This couples-only resort provides 24-hour room service as well as a fully equipped bar in each space. And also if you need to turn up for air, there are additionally 8 bars and also charming dining alternatives at ten specialty restaurants.
7. Hedonism II – Negril, Jamaica
Daring couples take pleasure in coming to the Hedonism II consider include a little spice and excitement to their normal holiday regimen. This is a prominent resort along the Seven Mile Beach of Negril that urges visitors to delight as well as get wild.
To fit different levels of comfort. Hedonism II has its naked beach, swimming pools, whirlpools, waterslide, and also themed nighttime parties. These celebrations are known hangouts for swingers and also a great area to blend and mingle.
Here you can likewise get energetic with tennis, basketball, and a range of water sporting activities. In total, the resort has 280 high-end rooms as well as collections, including premium suites that have private terraces, Jacuzzis, and views of the ocean or jungle.
8. Caliente Caribe, Dominican Republic
Besides offering erotic cruises, it set-asides several weeks every year solely for nudists. Things are kept low-key by the attentive staff, with each room overlooking the sparkling Caribbean.
Best Clothing Optional Resorts in Dominican Republic
9. Bali Au Naturel, Indonesia
Regarded among the best nudist resorts in the world it faces a black sand beach where tourists can lie out or dive around and snorkel in the coral reef. This gay-owned resort features amenities like canoes, sauna, gym, massage rooms, and canoes.
10.Temptation Resort, Cancun, Mexico
For adults only, Temptation Resort in Cancun, Mexico, is a 430-key "playground for adults."In addition to six bars, seven restaurants, and a luxury cafe, Temptation offers a "sexy pool", a "Quiet Pool", a topless-optional beach location, and also a bar with the rolling turning of themed nights (like superheroes on Monday and underwear on Wednesday).
Non-motorized water sports such as kayak (single or double), paddle, windsurfing, and Hobie Cats (lessons available for windsurfing and Hobie Cats) are also available.
11: Cypress Cove Nudist Resort, Florida
It's an exceptionally peaceful holiday location, where you can be at one with nature and kick back in the swimming pool or have relaxing massage therapy. The hotel is spread out throughout practically 300 acres of land that consists of a big lake and marsh location to discover.
clothing optional all-inclusive resorts are all you can imagine and more. From resorts that specialize in an environment where there are no problems, to more subtle (more specifically, a private island), you will certainly find one of these adults-only nudist resorts for you, and your partner is determined.
12: Hawksbill by Rex Resorts – Adults Only – All Inclusive
Hawksbill by Rex Resorts is the all-inclusive destination of choice for visitors to St. John's. It offers a charming atmosphere with an abundance of facilities tailored for travelers like you, and it provides an ideal balance of value, comfort, and convenience. Just 15 minutes from Antigua's capital of St. John's and a 20-minute drive from the International Airport.
These are only a few we listed above, suggest to our readers your favorite (clothing optional resorts) nudist resorts around the world in the comments section.
Save it On Pinterest: