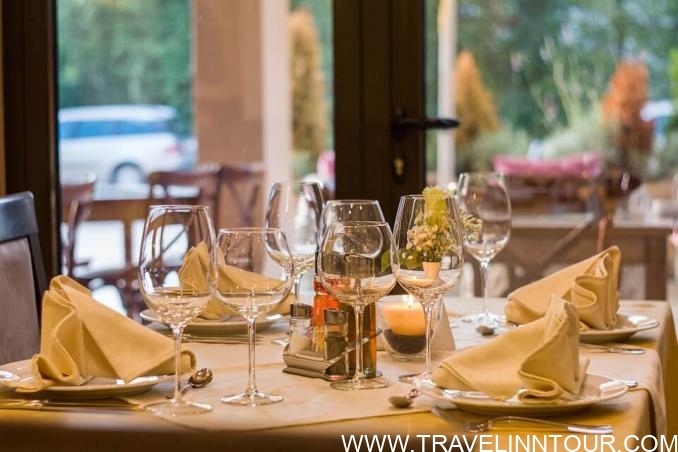 Seville's tapas and restaurant scene are one of the finest in Spain. There is fine Spanish dining to be found, although don't think about dinner before 8 pm – the locals dine late. Tapas is everywhere, so you can combine a tour of the city's character bars with snacks along the way.
Seville Tapas – Most Popular Food in Seville, Spain
Tapas originated in Seville to protect the local drink, Fino or Manzanilla sherry. It started with the wine glasses being supplied with small tops, or tapas, to keep the flies away. Soon, a small food snack appeared and tapas were born.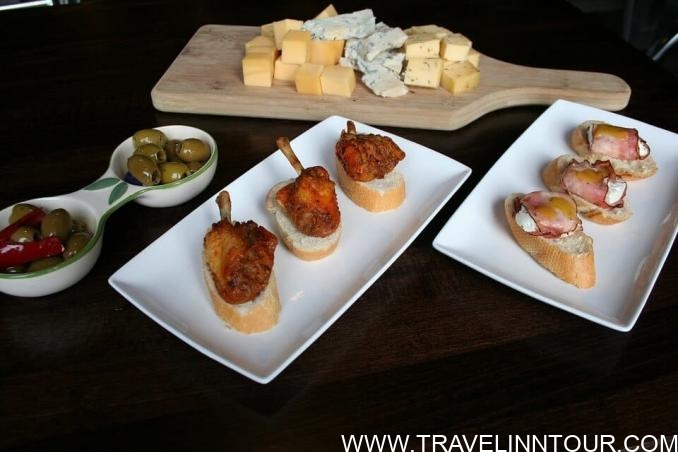 It's a fun, and generally inexpensive way to eat. Also, you can try the tapas at a series of bars or restaurants. They come in three sizes – tapas; raciones – normally large plates of the same food – and in between, ½ raciones. They will either be displayed on the bar or there will be a menu, the lista de las tapas.
Typical tapas dishes include anchovies, both salted (anchoas) and in vinegar (boquerones); meatballs (albóndigas); potato tortilla; peppers; slices of cheese, particularly aged Manchego, and of chorizo; vegetables in oil; chicken, possibly on a skewer, and much more. Raciones will also include dishes like mixed fried fish and chicken with potatoes.
Best Restaurants in Seville, Spain
Restaurants in Seville are often graded (1 to 5 forks) and will usually have a menu of the day, or menú del día. Those called Marisquerias specialize in fish and seafood. Many up-scale establishments offer tasting menus or menú de degustación. Wine from the region is generally the best value, with Montilla-Moriles the local white wine. Local reds are not so common so a safe choice may be reliable reds from Rioja, Penedes, etc.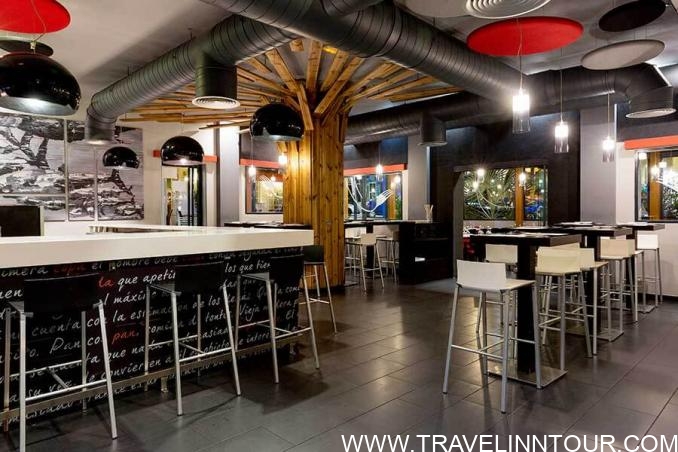 Barrio Santa Cruz
The Barrio Santa Cruz area is where most restaurants are concentrated. There's a cluster next to the Cathedral exit where Casa Robles is a favorite. It serves tapas downstairs and the tables on the street outside. Upstairs, there's a very pleasant restaurant with an interesting menu and well-presented cooking.
West of the Cathedral, there's another group focused on the lively Mateus Gago, although most establishments serve mainly tapas. The Bodega Santa Cruz is very popular for eating tapas in Seville, reflected in the crowds gathered outside but it does have a wonderful range of bites. The Cervecería Giralda serves traditional dishes in what was once a Muslim bathhouse.
El Arenal
Between the Cathedral and the bullring, in El Arenal, Enrique Becerra is a smart family-run business offering hearty Andalucian dishes in a pleasant, intimate room. It's very popular so worth booking ahead.
In the same area, try Mesón Cinco Jotas in c/Castelar for the best tapas in Seville, including fine Iberico ham. The Iberian pork sirloin in sweet wine is a superb dish and a real favorite.
Top-quality fish can be found at Arenal Sevilla, in the Mercado del Arenal. It's pricey but the fish is as good and fresh as you'll find next to the sea.
Plaza de la Alfalfa has a lively Tapas scene – try La Trastienda or La Bodega while El Patio San Eloy has excellent ham and small filled rolls called burgillos. Students congregate at Bar Levies for the generous raciones.
Restaurants in the area include Habanita serving a variety of Andalucian and Cuban dishes plus a choice of vegetarian dishes.
Near to the Museo de Bellas Artes, the Casa Salva is hugely popular and offers traditional home-cooking. It's only open from 1 pm – 5 pm and is closed at weekends.
If you want a change of style from Spanish, try Porta Rossa (+34 954 21 61 39) in Calle Pastor y Landero. The decor is simple, the food Italian and it's very popular.
Guide to Seville Cafes and Bars
Seville is the ultimate late-night city – hardly surprising given the searing summer heat and the near necessity of a siesta. In the evenings, the city comes alive, the bars are packed, often overflowing onto the streets, and tapas are consumed in quantity.
Apart from beer, drinks of choice in Seville are fino and manzanilla sherry, often from the barrel. In summer, tinto de verano, a mix of red wine and lemonade and similar to sangria, is very popular. Most places also serve tapas so you can eat while touring the bars.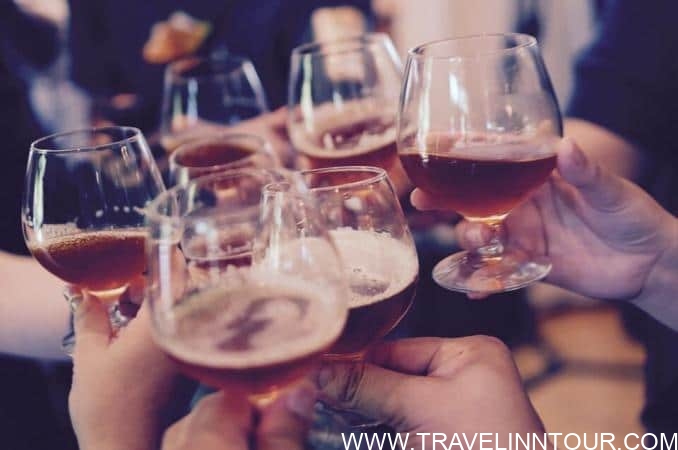 Bars usually open from 6 pm until 2 am on weekdays and a couple of hours later at weekends, staying open until 4 am. Partying tends to get underway at around midnight. In summer, the riverbank becomes a popular area with lots of open-air bars along both banks of the Guadalquivir.
The main areas to head for in Seville are around the Cathedral – several streets, such as Mateus Gagos, are packed with bars and small restaurants. The P Flaherty Irish pub next to the Cathedral exit is always busy while Antiguedades is a draw, although the skewered bread rolls hanging from the ceiling are an odd feature. The Plaza del Salvador, the streets focused on Gamazo and the Plaza Alfalfa area all have their fans.
Try the popular Bar Giralda in Mateus Gagos, in a converted Moorish bathhouse while the Casa Morales in García de Vinuesa serves sherry and wine from the barrel. Carbonería in c/Leviés is also worth searching out. It's the city's most famous bohemian bar and past visitors include Picasso and Peter Gabriel. There's sometimes great flamenco and, on Thursday nights, young musicians perform.
El Capote (c/de Arjona) is a popular spot next to the Puente de Triana. It has great music and appeals to a young, stylish clientele for al fresco beers and cocktails. Cafe Isibiliyya (Paseo de Cristobal Colon 2) is a gay music bar with drag-queen shows on Thursdays and Saturdays.
Further north, near the Museo de Bellas Artes, Anima is popular, with its old tiled bar, while near the river, La Barqueta is a great summer venue. Close to the Plaza del Salvador is El Refugio, while the square itself offers half a dozen bars that are often packed.
Triana
Across the river is the Casa Cuesta (Phone: +34 954 33 33 35) in c/de Castilla 3-5, a delight for wine lovers and with good food. In summer, wide choices of riverside bars are also open.
You'll also find a selection of decent restaurants on this side of the river. Try the intimate Ristorante Cosa Nostra – despite its curious choice of the name it's a friendly spot serving good quality pizza and pasta. It's in c/del Betis 52. Kiosco de las Flores at c/del Betis is long-established – it used to be a shack, but has been modernized and does great fried fish.
Guide to Seville Shopping
Seville's shops are engaged in the classic battle between small, locally owned specialty stores and the mighty international and Spanish big brands. Small artisanal stores sit alongside the likes of El Cortes Inglés, Zara, and Mango in the narrow streets and small squares of the Barri Santa Cruz. and El Arenal.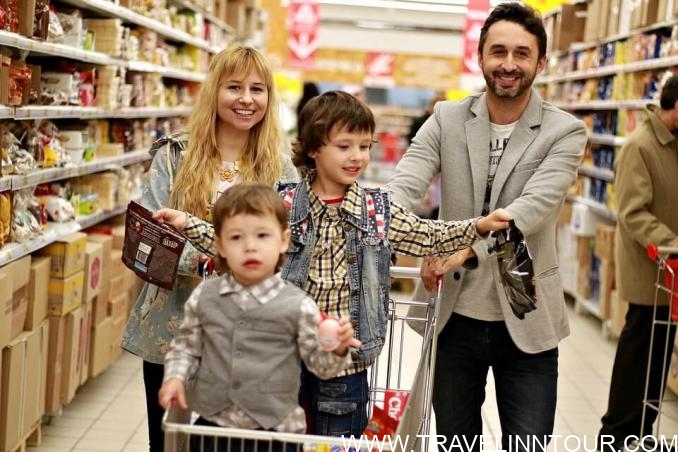 The main shopping area manages to squeeze into attractive streets like c/Sierpes and c/Tetuan, both pedestrianized, although scooters still snake through the crowds. This is the best area to find clothing, while a large bookstore, La Casa del Libro on c/Tetuan, sells what most visitors want, including guidebooks, literature, and fiction in English.
The larger stores are at the northern end of the area on the Plaza de la Magdelena and Plaza del Duque de la Victoria. Here, unfortunately, you'll also find a rash of Macdonalds and Burger Kings, so around here, any pretense at sophistication goes out of the window.
El Cortes Inglés
This major store is spread over a number of buildings, each specializing in different departments. The store has just about everything – clothes, furniture, groceries, travel agents, jewelry, tobacco, leather, hardware, perfume, toiletries plus a barber, optician, and a cafe.
In Seville city center there are several other branches at Plaza del Duque you will find clothing, tourist gifts, books, sports goods, groceries including gourmet foods (but pretty pricey), luggage, watches, jewelry, perfumes, and toiletries. Across the square, another El Corte Inglés sells DVDs, music, cameras, computer equipment, and office supplies.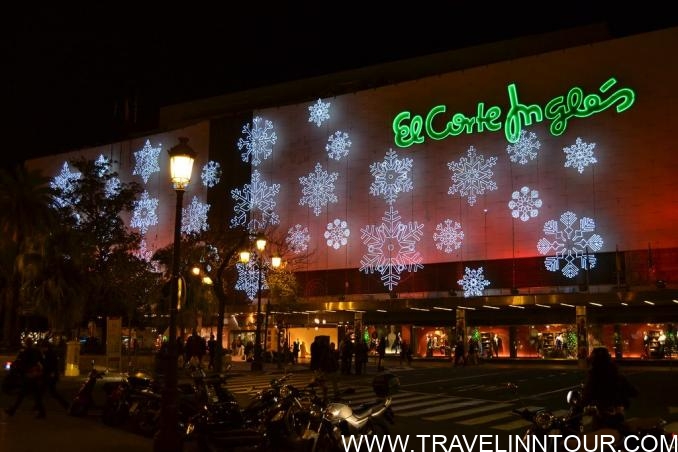 The branch nearby in Plaza de la Magdalena sells furniture and domestic goods – which could be a problem getting home with Ryanair's 15kg luggage limit!. Out of the center, in Nervión, another Cortes has everything under one roof in a shopping mall location.
Search elsewhere towards the Cathedral for interesting shops specializing in guitars and musical instruments, fabrics, leather goods, kitchenware, and fine foods. And for fans of fans, there's, oh, it can't be resisted, a fantastic choice!
Seville Markets
Try one of the many open-air markets around Seville. Some are almost daily in a variety of plazas; others are weekly, often on Sundays. Informal, and normally illegal, street sellers are in c/Tetuan and c/Sierpes selling crafts, leather, necklaces, and sunglasses. The police arriving can result in the market disappearing rapidly!
Collectables can be found on Plaza del Cabildo on Sunday mornings with stamps and coins, semi-precious stones, antique watches, military medals, and much more.
The Flea Market at Charco de la Pava is another Sunday morning attraction. It's some way out of the center but has a wide range -including a lot of junk.
For art and paintings, try the Plaza del Museo market, also on Sunday mornings. It's next to the Museum of Bellas Artes and you can find paintings and sketches from local artists. Antiques are found in the Calle Feria on Thursday mornings. It's one of the oldest markets in Seville with antiques, ceramics, paintings, coins, glassware, books, clothing and toys.
On the Plaza del Duque on Thursday, Friday and Saturday is the "hippie market". You can buy belts, shirts, leather goods, jewelry and some small works of art. Another crafts market is on Plaza de la Magdalena on Thursdays, Fridays, and Saturdays. It's more of an African atmosphere with leather bags, belts, and drums as well as some jewelry.
Guide to Nightlife in Seville
Seville has tons to offer the city break visitor with a worldwide reputation for its opera and flamenco. This was the home of Don Juan of Don Giovanni infamy, of Carmen and the 'Barber'. Flamenco is always associated with the city and is worth searching out, but with care.
Seville Flamenco
Seville is the home of flamenco, but care is needed in choosing where to enjoy it. There are many pale imitations on offer and it's worth taking local advice as many of the advertised shows are expensive, tacky and even use recorded music.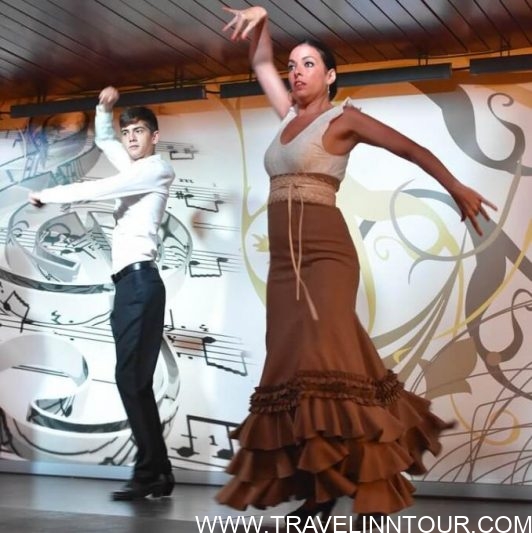 Favorites include Casa Anselma in c/Pagé del Corro. It's decorated with colorful local tiles and features both professional dancers and more spontaneous performances by the public, perhaps less accomplished but often great fun. It goes on into the night and really gets going around 3 am!
La Carbonera at c/Levies is a converted coal yard and is popular with locals, always a good sign, as well as visitors. It has two large bars and lives flamenco from around 8 pm until 4 am.
Casa de la Memoria de l'Andalus, in c/Ximinez de Encisco 28, has nightly shows in a patio setting while Los Gallos, at Plaza de Santa Cruz, is well regarded.
Seville Clubs
Seville is a very late night city with partying starting between 2 am and 4 am. Be careful about the dress code – always dress more smartly at weekends when sportswear will stop you from getting into many clubs.
Younger music fans will be drawn to La Sala Malandar in Calle Torneo, the most fashionable and sophisticated music venue in the city. The Plaza Alfalfa and the Alameda de Hércules areas are also popular – try Bulebar, La Habanilla or the Fun Club – this club has funk, Latino and hip-hop in a warehouse and also features jazz nights. Naima offers live jazz.
Other popular venues include Weekend at c/del Torneo, with top-class live music and DJs; Aduana – a huge dance venue about a kilometer south of Maria Luisa park at Avenida de la San Antonio Raza s/n; and the Lisboa Music Club at c/Faustino Álvarez.
La Imperdible stages contemporary dance and live music at Plaza San Antonio de Padua 9.
There's a lively club scene in Triana – try La Otra Orilla with a terrace looking down on to the river.
Seville Opera, Theatre, and Jazz
The opera season is near year-long at the Teatro de la Maestranza, which opened in 1992 and one of Spain's finest stages. The Seville Symphonic Orchestra also plays there almost every Thursday and Friday. There's open-air opera at the Auditorium of la Cartuja.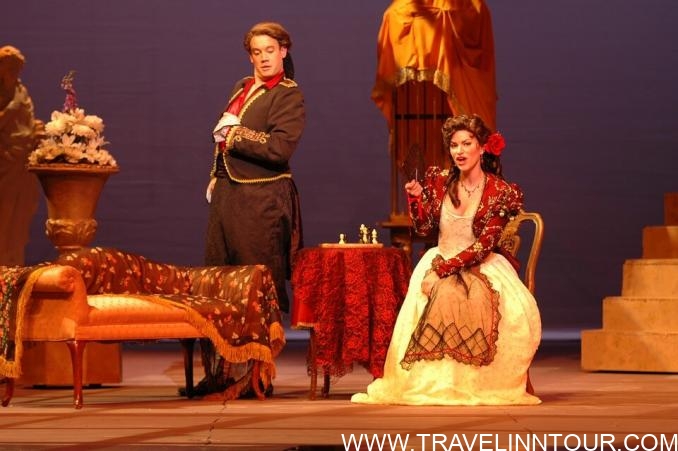 The Jazz Festival is held at Teatro de la Maestranza in early spring while the main theatre is the Teatro Lope de Vega, featuring Spanish national companies.
Seville Rock Concerts
The big rock concerts tend to be at the two football stadiums or the Expo site. The official ticket agent is La Teatral in Calle Velázquez near the Plaza del Duque de la Victoria, or at the El Corte Inglés store.