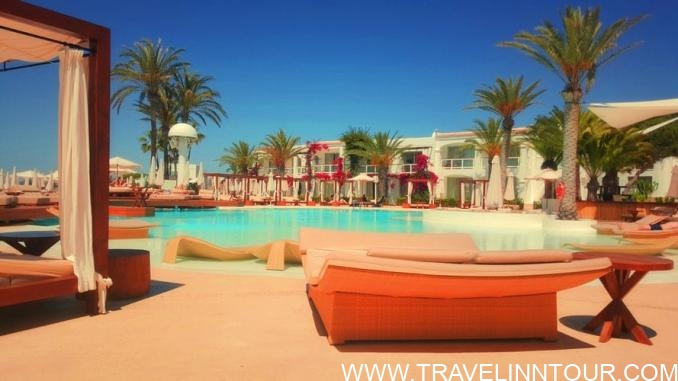 By: Joe Bennett
Seville Hotels – Where to stay in Seville, Spain
The best areas for hotels in Seville are the Barri Santa Cruz, El Arenal, and El Centro. All are convenient for the three great sights – the Cathedral, Giralda Tower and Alcázar. It's not cheap in these areas, but the character and ease of walking to restaurants and bars make them the sensible option.
For cheap Seville, hotels check out the Hotellook.com, offers a vast range of over 2000 hotels in Seville. Whether you're looking for a value for a money self-catering apartment or a luxury suite in a five-star hotel this site is well worth a look. The site offers total flexibility and you really can save a fortune.
Seville Budget Hotels and Hostels
There is plenty of budget hotel accommodation in Seville and prices can be quite reasonable for such a popular city break destination. There is also a quite variety of hostels in Seville, but as everywhere, the better ones tend to get booked up well in advance so the wise will plan ahead.
Budget hotel rooms just across the river tend to be cheaper and with central Seville so compact it is worth considering. But there are also plenty of low-priced hotels and hostels near the heart of the city. It is worth checking out Santa Cruz, the old Jewish Quarter, where there are some excellent "pensiones" offering comfortable rooms with atmospheric courtyard views.
Room prices in Seville are slightly higher than the rest of Andalusia, as you might expect, and prices rise with the tourist seasons. Most hotels have air conditioning, but be sure to check in high summer as you will need to siesta after lunch to escape the heat.
In Barrio de Santa Cruz, the Pension Cruces is in a pleasant old patio house with rooms on three floors. The Hostal Cordoba is on a quiet street and is run by a friendly couple. The charmingly named Huespedes Dulces Suenos – or 'Sweet Dreams' – is a very clean budget hotel. The double rooms have to air-condition.
In El Arenal, the Hotel Madrid is friendly and the rooms have balconies overlooking tree-lined quiet streets. In El Centro, the Casa Sol y Luna is in a beautiful old house and the rooms have excellent bathrooms.
Seville Mid-Range Hotels
Our favorites include the ***Hotel Las Casa de los Mercaderes in Alvarez Quintero. It's just off the attractive Plaza del Salvador and is only 200m from the Cathedral. Built around a superb patio, the rooms are very comfortable and the Reception staff helpful.
Nearby is the ***Hotel Amadeus & La Musica, a Mozart-themed establishment with a tiled patio and modern individually designed bedrooms. You can even practice your music as there are a couple of sound-proofed practice rooms for piano and violin. The roof terrace has romantic views of the Giralda.
Hotels Seville: Popularity
| Hotel | Stars | Price per night | Discount | Select dates |
| --- | --- | --- | --- | --- |
| Silken Al-Andalus Palace | ★★★★ | 64 | -10% | |
| Hotel Fernando III | ★★★★ | | | |
| Hotel Sevilla Center | ★★★★ | 67 | -15% | |
| Hotel Bécquer | ★★★★ | | | |
| Ayre Hotel Sevilla | ★★★★ | | | |
| Eurostars Torre Sevilla | ★★★★★ | | | |
| NH Collection Sevilla | ★★★★ | 83 | -13% | |
| Zenit Sevilla | ★★★★ | | | |
| Hotel América Sevilla | ★★★ | | | |
| Hotel Novotel Sevilla | ★★★★ | 83 | -17% | |
| Hotel Rey Alfonso X | ★★★★ | | | |
| Melia Lebreros | ★★★★ | 78 | -14% | |
| Hotel Las Casas de la Judería | ★★★★ | | | |
| Zaida | ★ | | | |
| Melia Sevilla | ★★★★ | | | |
| Barceló Sevilla Renacimiento | ★★★★★ | 86 | -22% | |
| Monte Triana | ★★★★ | | | |
| NH Sevilla Plaza de Armas | ★★★★ | 85 | -12% | |
| Eurostars Regina | ★★★ | 59 | -35% | |
| Hotel Cervantes | ★★★★ | | | |
If you're looking for value, but with character, try the *Hotel Simon. The room decor makes you feel instantly at home and there's a pleasant patio with a fountain. It's in an 18th-century house with antiques and beautiful tile work. Always book ahead as it's very popular.
The Hotel Puerta de Triana is also popular and blends traditional touches with modern facilities.
In Barrio de Santa Cruz, Un Patio en Santa Cruz has stylish and simple rooms with a view of the Giralda Tower from the roof terrace. The Hotel Alcantara is small and friendly while the Hotel Puerta de Sevilla is in an excellent location and the rooms boast TVs with plasma screens.
Seville Top-End Hotels
Moving upscale, the ****Hotel Pasada del Lucero is a modern conversion of a 17th Century building and is a stylish boutique hotel of the highest class.
The Hotel Vinnci La Rabida is in a converted 18th-century palace and there are fabulous views of the Cathedral from the rooftop cafe bar.
Las Casas de la Judeira is a series of restored mansions with patios and fountains. There are four-poster beds in many rooms and stunning art on the walls.
Seville Luxury Hotels
At the very top of the luxury, the bracket is the *****Hotel Alfonso XIII, built originally for the VIPs at the Festival of the Americas in 1929, and occupying a fine site overlooking the gardens of the Alcázar.